45 motivational weight loss tips from mums who have lost more than 340kgs+ combined
Don't let a mid-month slump stop you from reaching your weight loss goals!
To help you SMASH your fitness and health goals – we have asked some of our amazing Healthy Mummy Motivating Mums to share THEIR best tips to help keep you motivated, inspired and seeing awesome weight loss results all through the month.
Together these mums have lost over 340 kilograms, pushed through fitness highs and lows and feel better as a result.
Prepare to be inspired.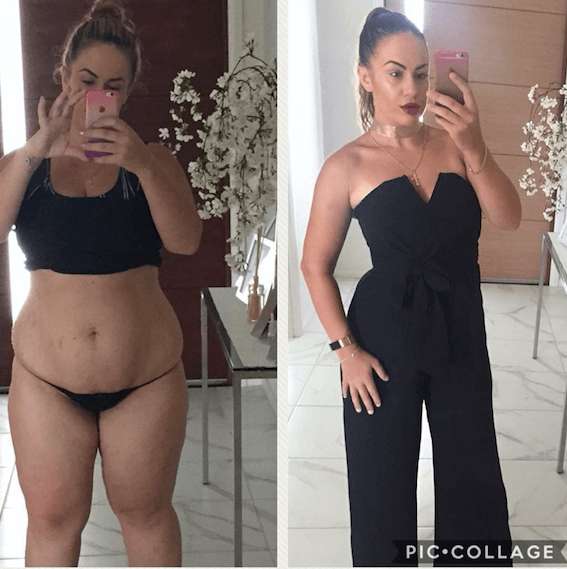 Weight loss tips from mums who have lost more than 340kgs+ combined
Charlotte O'Callaghan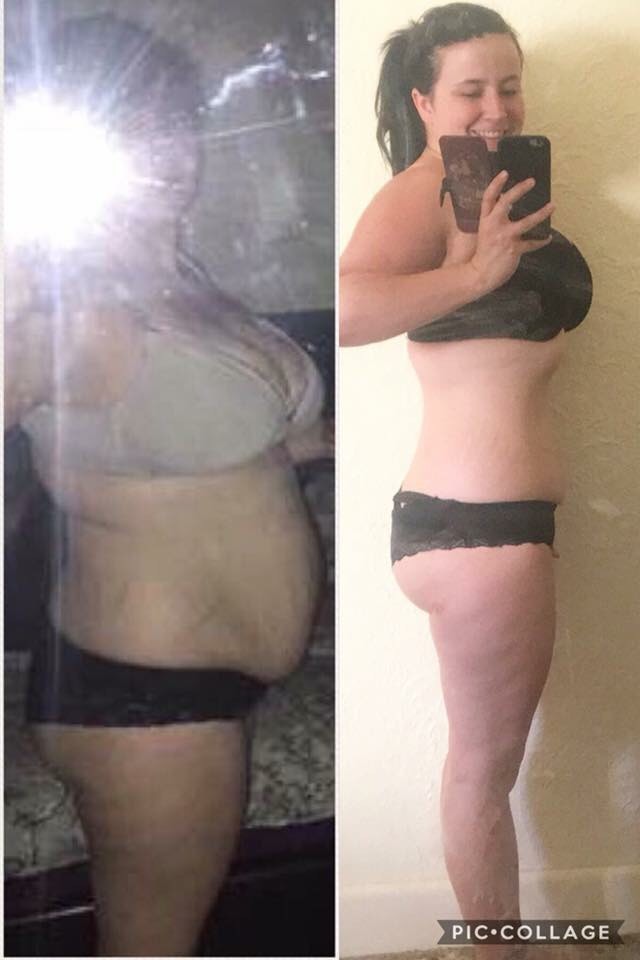 Charlotte is a mum of three young girls and is currently on her third Healthy Mummy weight loss journey. She has gone from 78 kilograms to 70 kilograms and has lost this weight (plus 91 cms off her body) in just 12 months.
Charlotte is on a mission to lose another 5-10 kilograms in 2018.
"I first found The Healthy Mummy in 2012, after my first daughter was born and have been converted to the lifestyle ever since," Charlotte admits. "The Healthy Mummy has helped me not just lose weight and have healthy pregnancies but overcome my mental health issues too, most recently my PND and anxiety caused by my youngest's fat malabsorption," Charlotte adds.
Her February weight loss tips include:
Get prepared, and be organised. Print off your meal plan, stick in on the fridge and meal prep.
Make extra serves at dinner and have it for lunch the next day.
Choose snacks that can be prepped and stored a head of time – that way you always have something to grab on the go.
Emilee Bone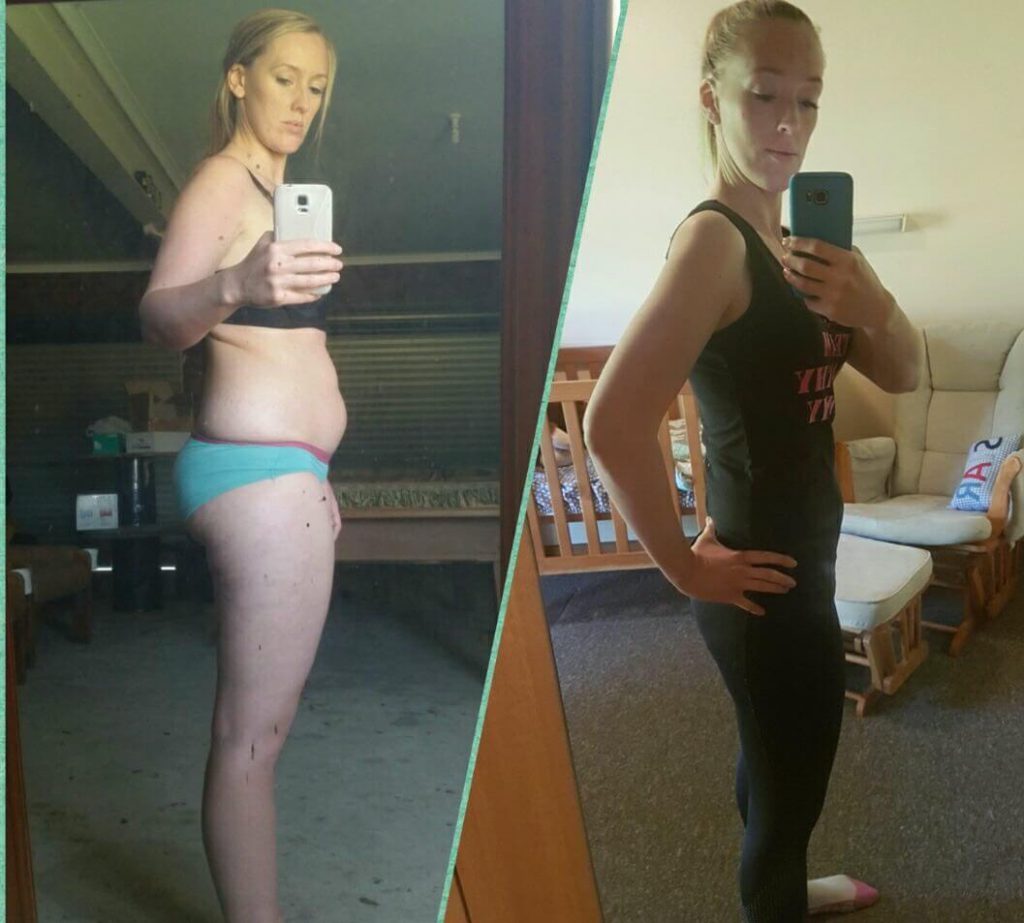 Emilee has been following the 28 Day Weight Loss Challenge for 3 years now. She was hooked right away when she lost 4 kilograms in the first month.
"When my first babe was 6 months old I was 75kg and miserable," says Emilee."The Healthy Mummy changed that, it totally changed my life!"
Emilee then went on to lose 10 kilograms in 5 months and maintained that weight until she fell pregnant. Emilee admits, "I stayed active, had The Healthy Mummy Pregnancy Smoothie every day and followed the 28 Day Weight Loss Challenge meal plan and only put on 12kg compared to the 20kg I put on in my first pregnancy."
Emilee's top tips for Feb include:
Make extra serves when you're cooking dinner, you're already in the kitchen so upping the serves is no trouble and you'll save time.
Don't over think it! Choose a couple of snacks for the week and stick to them! Stock up the freezer with your faves so you always have a healthy option.
Use the Healthy Mummy Smoothies! They are amazing if you are short on time! Breakfast time is hectic normally but it takes no time at all to whip up a smoothie and you know you fueling your body with goodness.
Filiz Aygun Yilmaz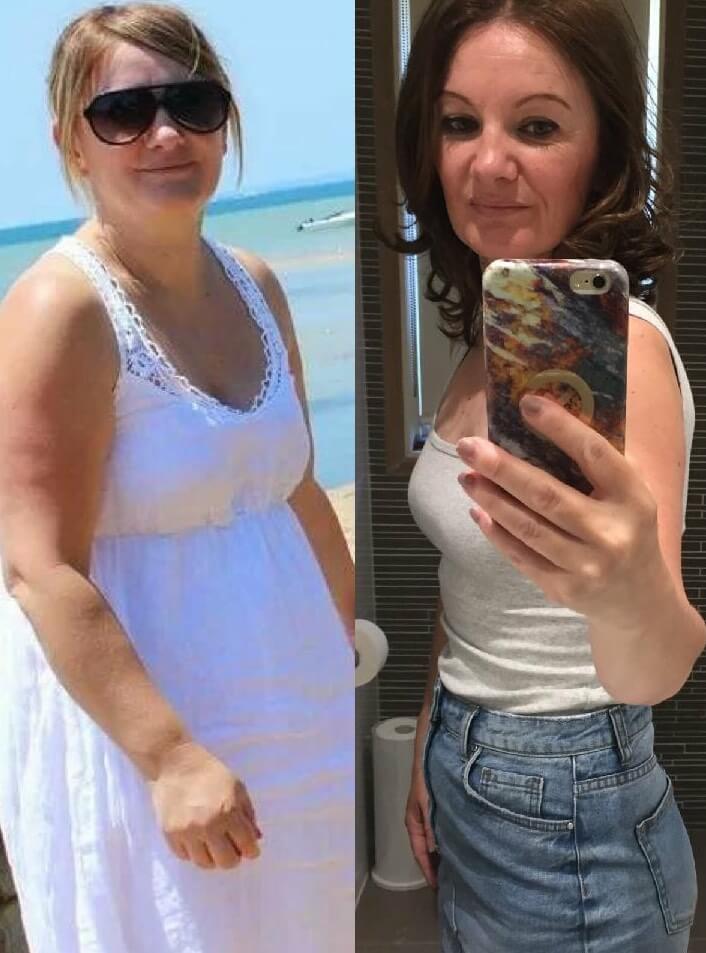 Filiz has been a Healthy Mummy for 5 years now. The picture on the left (above) was Filiz 5 years Aho weight 75 kilograms. The picture on the right is Filiz now weighing 53 kilograms.
"I started my Healthy Mummy journey with 2 Healthy Mummy Smoothies a day. I then followed with the 28 Day Eating Plan book. I did this for 6 months and lost 25 kilograms," she admits.
Since, this 46 years old mama to 3 adorable boys has maintained her weight loss.
Her February weight loss tips include:
Make some time for yourself to prepare your snacks etc while kids are asleep or at school. I find I get more done this way.
If you cook each night maybe have your veggies all chopped and stored in glad snaplock bag ready to go.
Smoothie prep to save time during the morning mad rush. Have them bagged and ready to grab in the morning.
Dana Elaine Tonkin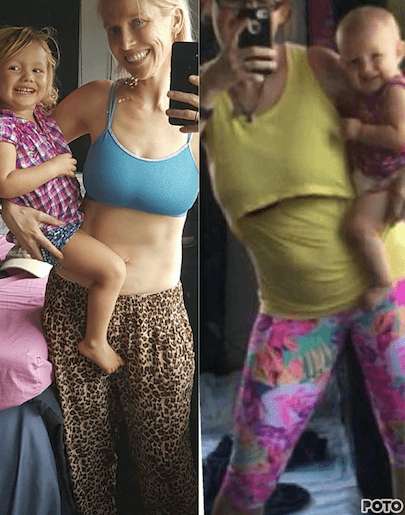 Dana started her Healthy Mummy journey in 2016. She began her journey at 65 kilograms and got down to 55 kilograms. However, Dana then increased her calorie intake (did you know that you can opt for a higher calorie option meal plan on the 28 Day Weight Loss Challenge App?) and got back up to 57 kilograms – where she feels the happiest, fittest and strongest.
"I started with the Healthy Mummy Smoothies and then added in the 28 Day Weight Loss Challenge. I am a BUSY mum of 3 kids and before The Healthy Mummy – I  always put myself last and never fuelled my body… not anymore!" says Dana.
"I lost my weight by EATING! IF you told my younger self you could lose weight by eating I never would've believed you", adds Dana.
Dana's February weight loss tips include:
Don't try and make EVERYTHING on your meal plan at once! Take it slow – find 2 or 3 snacks on the plan you like and make those!!
Meal prep can mean making extra dinner so you have lunch the next day!
If mornings are crazy busy THIS is when The Healthy Mummy smoothies are GREAT! Quick and easy and no skipping breakfast!
Rebecca Garofoletti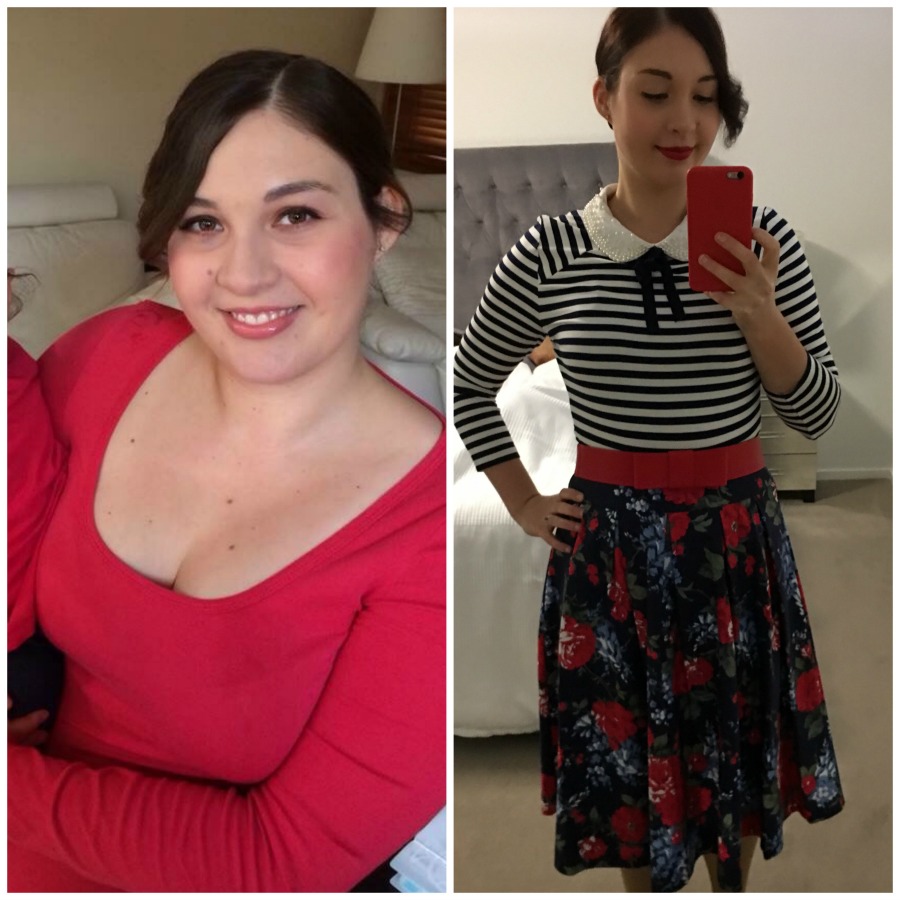 Rebecca just celebrated her 12 months anniversary with The Healthy Mummy. She began her journey at 87 kilograms (and following the birth of the second baby).
Since November, Rebecca has weighed in at 67 kilograms. "That's 20kgs gone and 3 dress sizes down and I have been maintaining for 3 months. I am back to my pre-babies weight and I feel great.
"I owe my success to The Healthy Mummy Smoothies and 28 Day Weight Loss Challenge."
Rebecca suffers from PCOS AND endometriosis. Not to mention, she has undergone IVF and multiple surgeries. As a result, Bec was always worried the weight she wanted to shift was going to be impossible to do so. Instead, she says The Healthy Mummy helped her get her "food in order" and take control of her health.
Rebecca's helpful health and fitness tips for Feb are:
Simplify your meal plan if you feel overwhelmed. I usually choose a max of 3 snacks and do double batches to last me the week and to throw a few in the freezer.
I like to prepare and cook dinner for Monday and Tuesday on Sunday so when I get home from work I don't have to cook ( and clean up!) It means the kids get to eat a healthy home cooked meal straight away and I get to spend some quality time with them rather then in the kitchen. I have other meals frozen for 2 nights of the week and cook dinner

on Wednesday's

when I get home early from work.
Write out your meal plan and shopping list. By doing this you will save so much time and prevent procrastination as it's all laid out for you.
Kellie Tredwen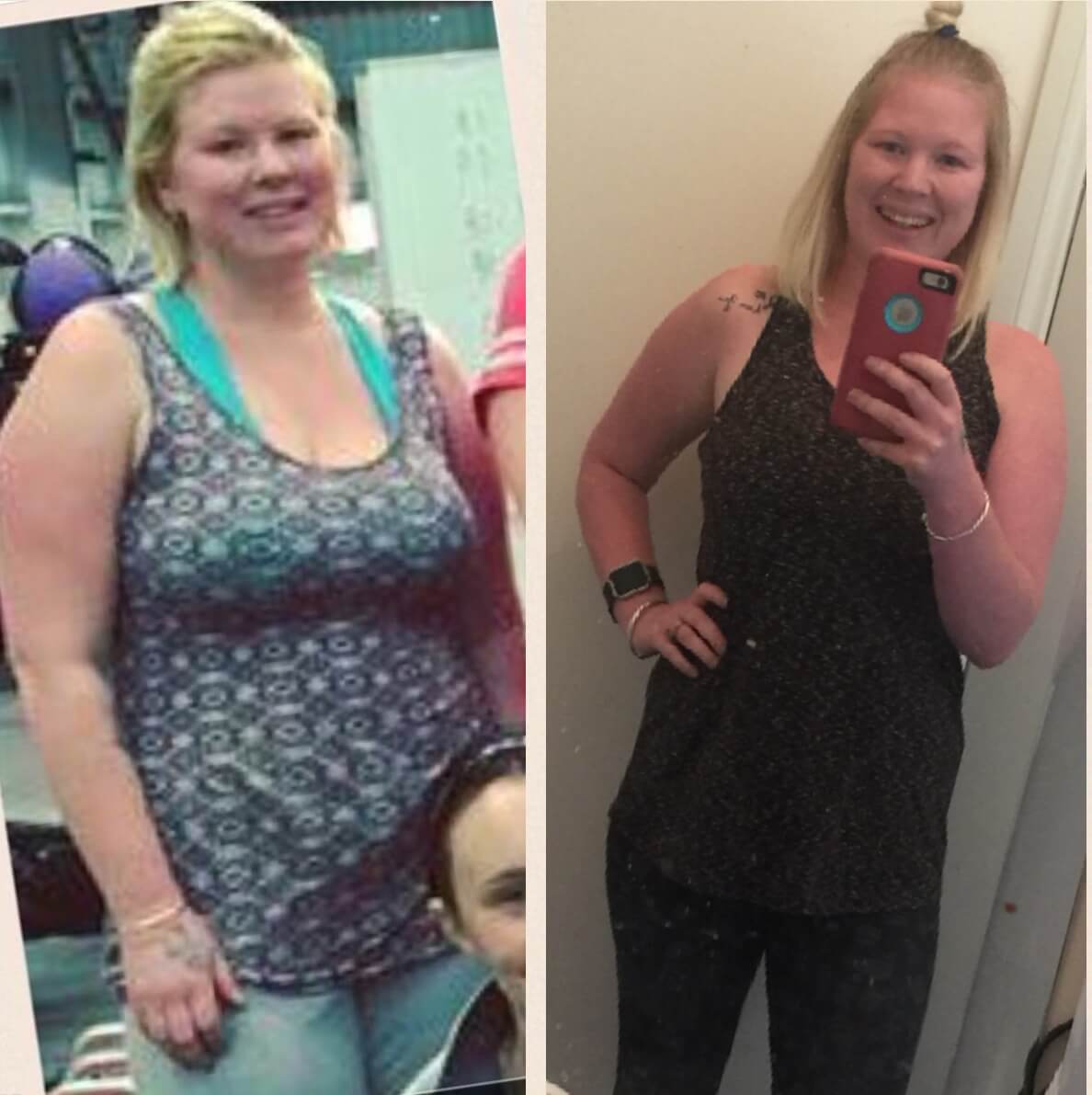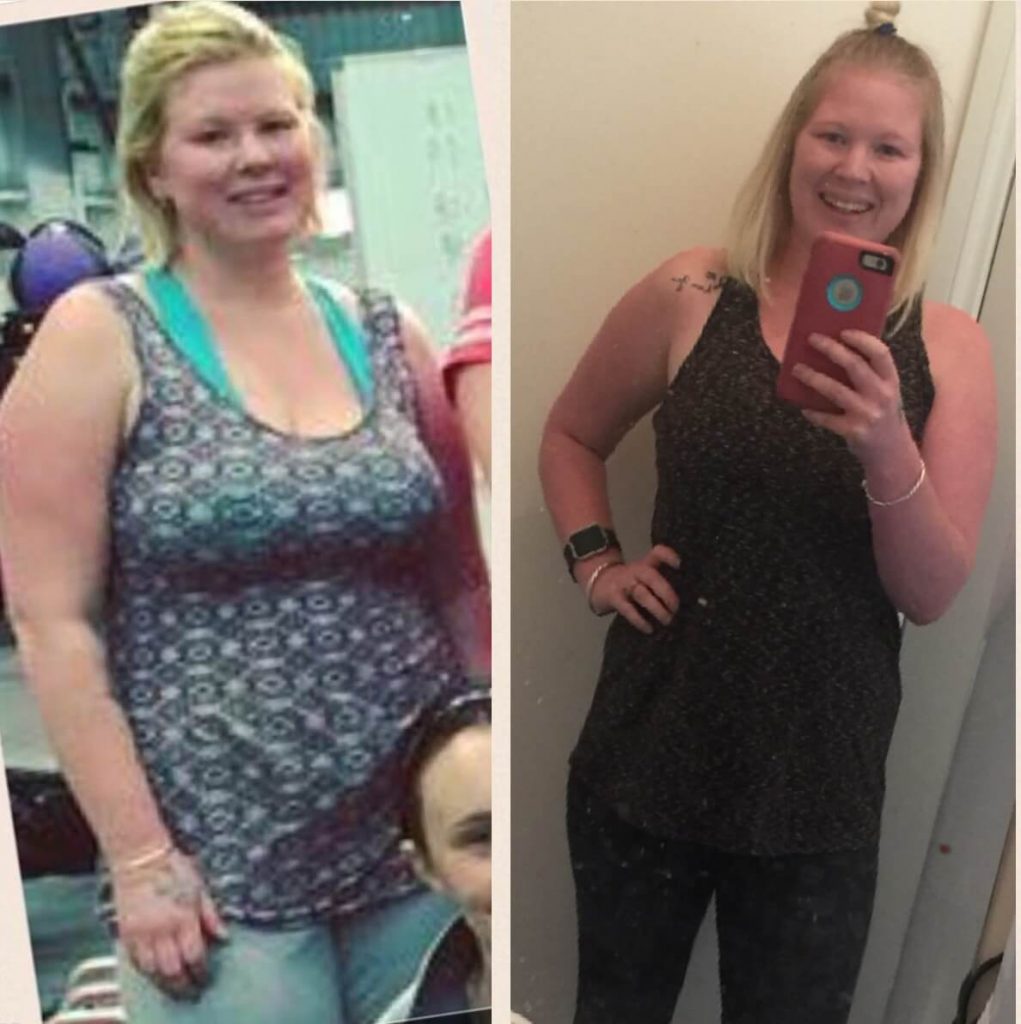 After having her fifth baby, Kellie says she was the heaviest she had been in her adult life. She admits to have experienced moments of depression, laziness and low self esteem as a result.
To help take control of her health and happiness, Kellie signed up to the 28 Day Weight Loss Challenge. "February is my 20th month following The Healthy Mummy 28 Day Weight Loss Challenges and using The Healthy Mummy smoothies. In that time I've gone from 90kgs to 70kgs. My scales have slowed down but my measurements are still dropping," Kellie admits.
Kellie's Feb tips are:
Repeat meals. Having the same snack all week or same breakfast means you can make multiple serves at once and grab and go when needed.
When making dinner cook extra. I always make double dinner and freeze the leftovers. It gives me either dinner for another night or lunches are done.
When dedicating a day to meal prep (usually do mine over the weekend) choose things that use different methods of cooking. That way you can do more at one time. For example choose a slow cooker recipe, something on the stove, something in the oven, a no bake snack and maybe a frozen recipe.
Elyce Fulford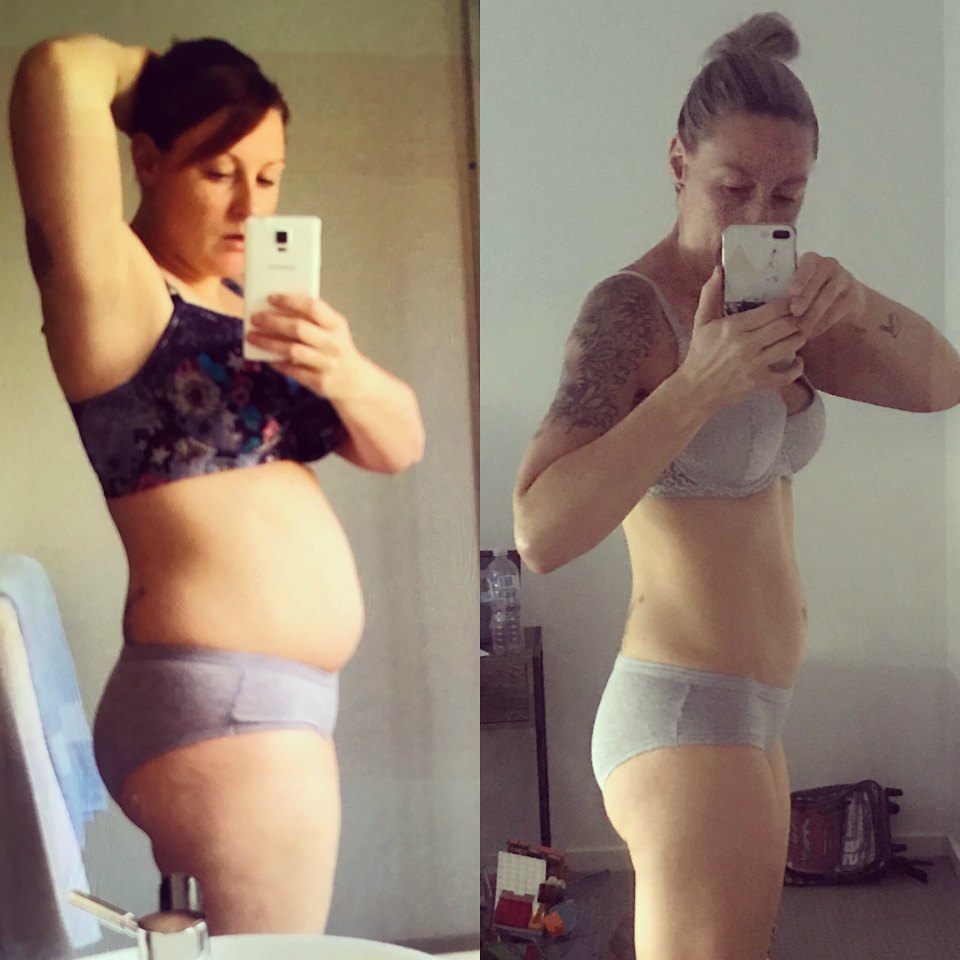 Elyce started her Healthy Mummy journey 17 months ago weighing 82 kilograms. Within 5 and a half months, Elyce got down to her goal weight of 60 kilograms and lost 22 kilograms.
Ever since, Elyce has been working hard to maintain her weight loss. And does this by continuing to follow the 28 Day Weight Loss Challenge, eBooks and sipping on Healthy Mummy Smoothies.
When it comes to health and fitness tips Elyce has the below the offer:
Prep all snacks on the weekend for the week ahead
Use up the ingredients you have at home before purchasing more from the shop
Make extra serves at dinner and freeze leftovers for next day.
Siobhain Sharma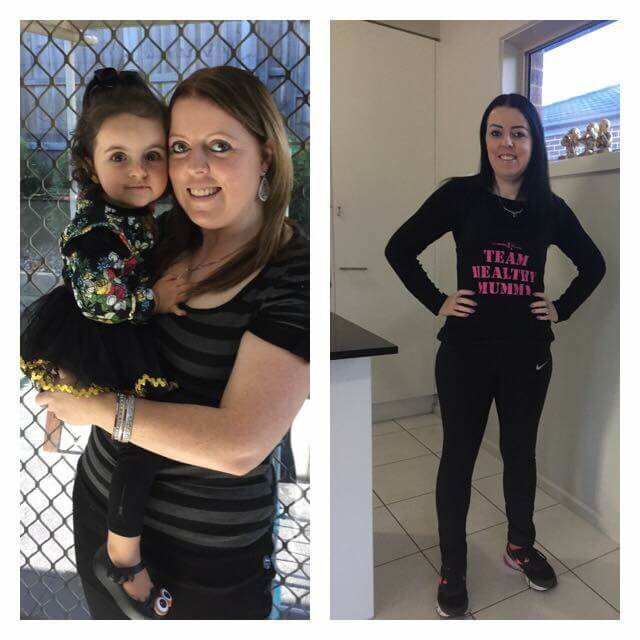 Siobhain began her Healthy Mummy journey in October 2016. She signed up to the 28 Day Weight Loss Challenge and purchase some delicious Healthy Mummy Smoothies. "My starting weight was 73kilos, to date I have lost 18kilos current weight 55kilos.
"For me it's not just about weight loss but a healthier lifestyle for my family and myself, I have gained the confidence I needed to be the mother I wanted to be. I have learnt that eating healthy isn't hard nor expensive."
Siobhain's weight loss tips include:
Plan your meals, get the kids involved and let them pick a meal as well.
Meal prep in advance for the week ahead, once you have done the shopping separate food items into days e.g food for Monday, Tuesday and so on this will save you time, energy and money.
Prepare your vegetables and fruit into containers, this will make cooking so much easier and less time consuming. Fruit that is already cut can be used as snacks, dessert or in your smoothies.
Nikki Myles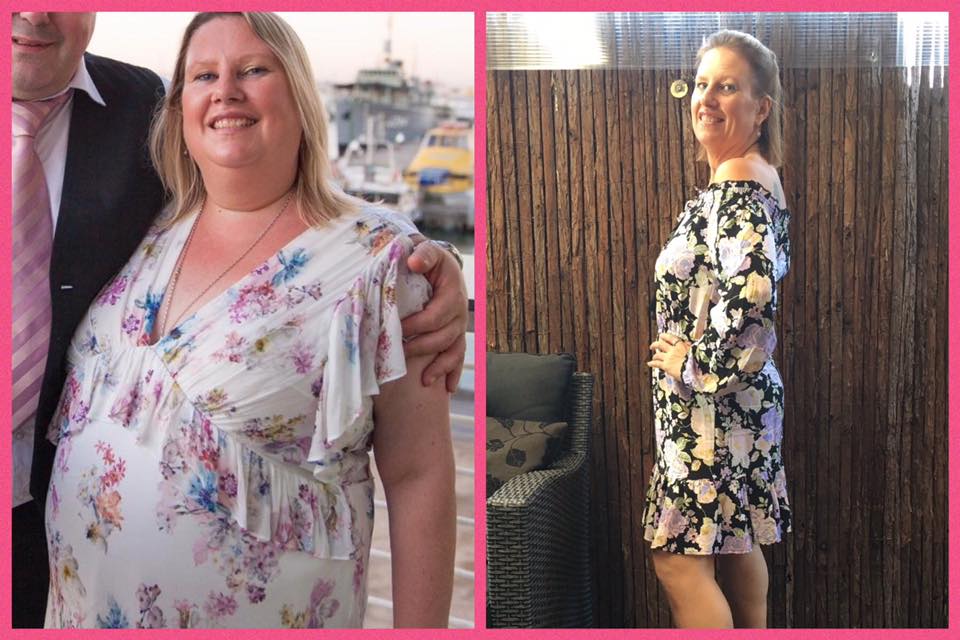 Nikki is a 45 year old mother of 3 gorgeous boys. She is also one of The Healthy Mummy's Weight Loss Mum of the Year WINNERS!
Despite suffering from PCOS, Nikki has been able to lose an awesome 29 kilograms with The Healthy Mummy's 28 Day Weight Loss Challenge.
Her tip tips when it comes to seeing awesome results are:
Save on time by making breakfasts in advance such as chia puddings, overnight oats or granola.
Keep snacks simple like veggies sticks with dip,bliss balls and boiled eggs.
Cook a double batch when making dinner that way you have extra which can be frozen and used later time.
Brooke Jones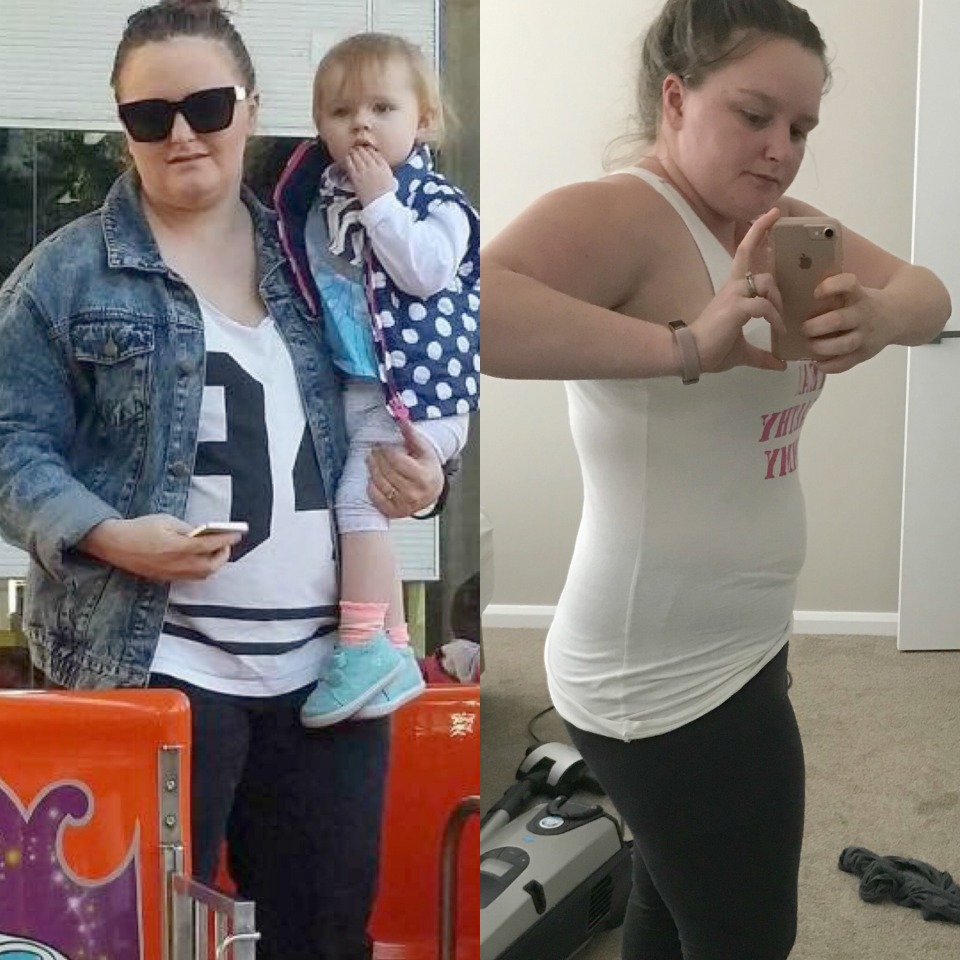 "13 months ago I began my Healthy Mummy journey again and I haven't looked back. I started at 115kg and have lost close to 30kg in that time to get me down to just over 85kg," Brooke reveals. "I have used a combination of all of what The Healthy Mummy has to offer to achieve this."
Brooke's top tips when it comes smashing your meal prep goals as well as your fitness goals include:
Write a list of what you have in your pantry and fridge and freezer and create your meal plan off these things first and only buy what you need.
Set aside time to actually prep. Don't make excuses as it is worth doing for ease throughout the week and a healthy lifestyle.
If you are time poor make extra at dinner as you are already cooking anyway that way there is enough for leftovers for lunch or to start tour freezer stash.
Zoe Weir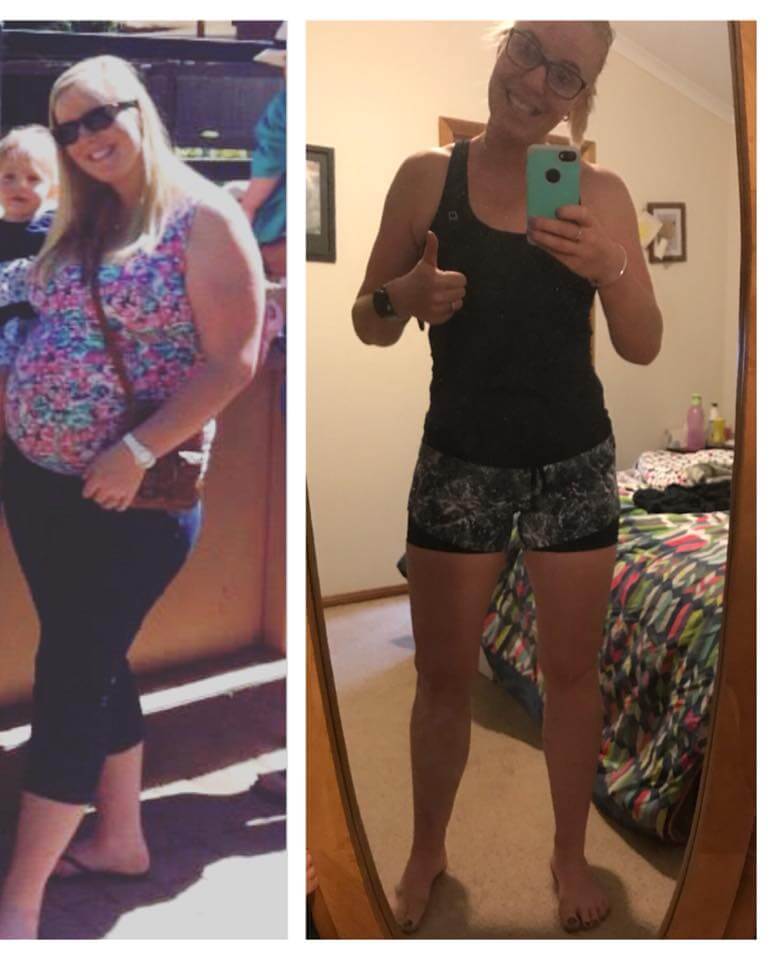 Zoe began her Healthy Mummy journey back in June 2015.
"My first daughter was one and a half and I was the biggest I had ever been (90kgs), I wanted to do things with my daughter that I just couldn't so it was time to change," Zoe reveals. "The Healthy Mummy changed my life forever. By Dec 2015 I'd lost 22kgs just by doing the 28 Day Weight Loss Challenge Challenge and I incorporated the Smoothies with the last 5kgs to kick them in the butt."
 Zoe's best tips include:
Take photos and measurements – after my first week I'd lost sooo many cms and my c section pooch and lifted so so much so this made me want to keep going
Meal plan is your key, this will keep the grocery bill down and it's so good because you know what you're eating for the day.
Meal prep, seriously prepare everything you can on Sunday for the week ahead. Then you have minimal to do when you are bus during the week.
Alicia Franklin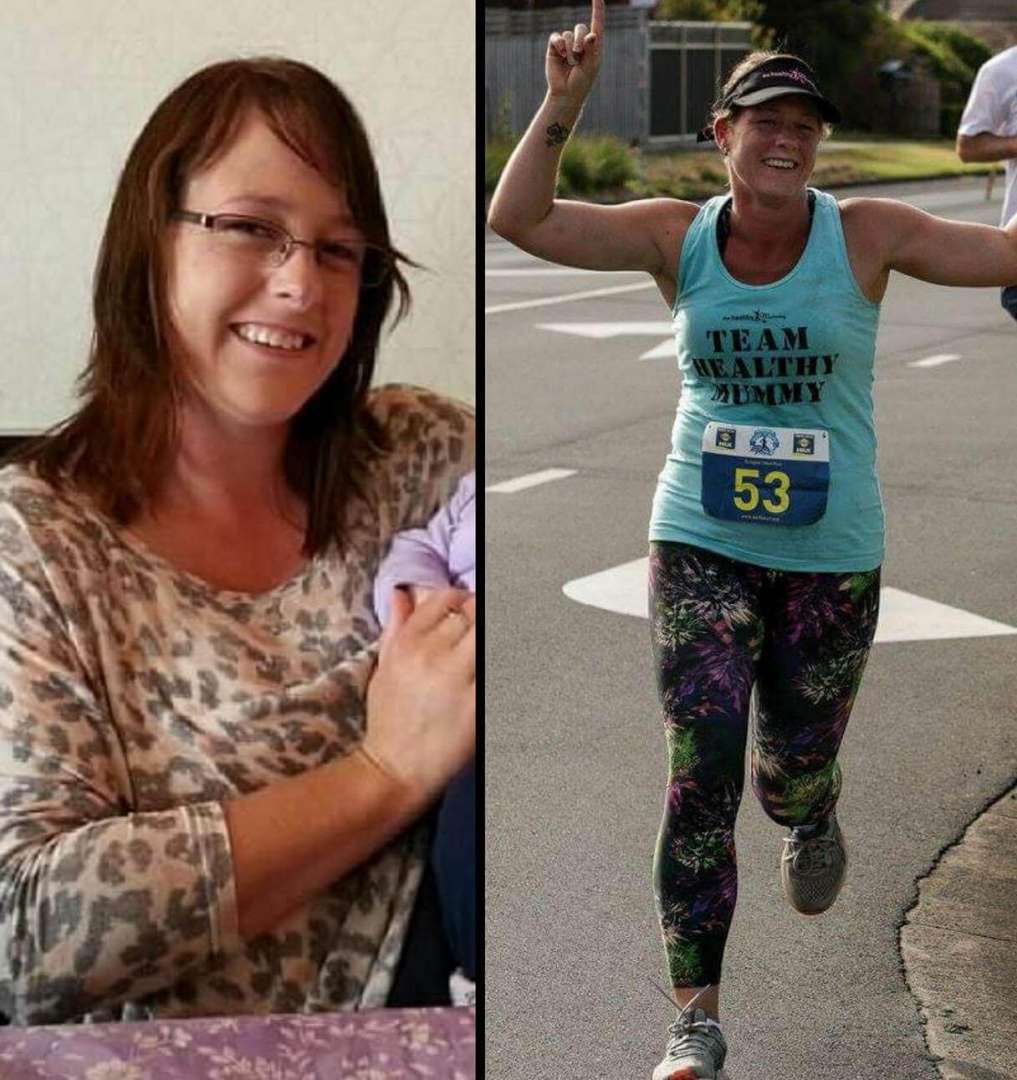 "My Healthy Mummy journey started after the birth of my second child in August 2013, when I weighed my heaviest of 86kg.  I started off my journey by walking, using The Healthy Mummy Smoothies, recipes on the website, support in the main Facebook Support group and also purchased the DVD. "
Alicia says within two months, she had lost 10 kilograms. Within 12 months, she had lost 30.
Today, Alicia is 5 kilograms away from hitting her goal weight. Here are her top fitness and health tips:
Make extra serves at dinner so that you can either freeze portions or use for lunch the next day.
Choose two to three snacks for the week – make some muffins/bliss balls and biscuits to have in the freezer ready to go, and then I like to have some vegie sticks for snacks too that I cut up when I am cutting the vegies for dinner so they are ready to grab and eat.
Make sure you keep your smoothie mix stock up – no excuse to skip a meal when you have these on hand!  Have for a snack or for your main meals while you're on the run – especially on those school/kinder runs!!
Nicola Oates
Nicola is also a 2017 WEIGHT LOSS MUM OF THE YEAR!
Nicola joined The Healthy Mummy in January 2017. "Wearing a size 20/22, my starting weight was 122.2kg (a number I'll never forget).  Since that day I have lost 45kg by following the 28DC and using the HM smoothies.  I am now wearing size 12/14 and weighing 76kg."
Her top tips to SMASH February include:
Make smoothie bags of your fruit selection for the freezer.  Have individual bags portioned to make smoothies in a flash.
Prepare your weekly snacks in advance, make bliss balls, muffins and slices that can be frozen to keep yourself organised.
Cook in bulk and freeze your favourite dishes for those nights when you don't want to cook and avoid takeaways.
Kylie Spry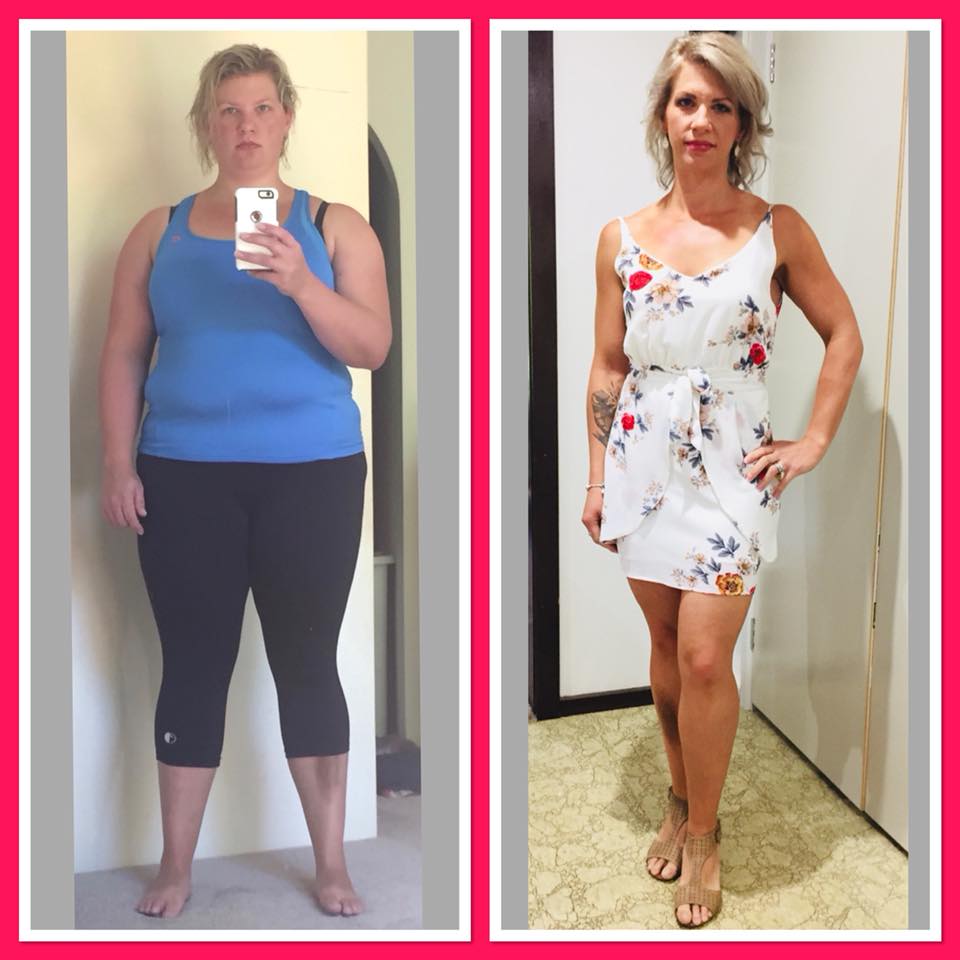 "My Healthy Mummy journey started in February 2017 and over the year I lost 35kg and over 100cm using the 28 Day Weight Loss Challenges, drinking The Healthy Mummy Smoothies and attending my local bootcamp for my exercise," Kylie reveals.
"I started at 95kg size 16/18 and got down to 60kg size 8/10," she adds.
Her best three meal prep and timesaving tips include:
Repeat 2-3 breakfasts, lunches and snacks throughout the week so you're not having to buy a lot of different ingredients.
Allow a few hours one day a week to meal prep, makes the world of difference when unexpected things happen and you know you have something ready to go.
Make extra serves at dinner to have as leftovers for lunch the next day or even pop in the freezer.
Melissa Timmer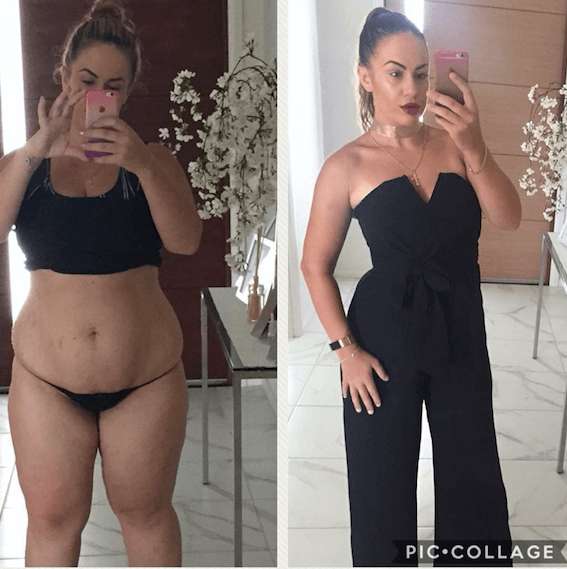 Melissa's Healthy Mummy journey stared in March 2017. She started off with having Healthy Mummy Smoothies and exercising at a gym (3-4 times a week).
A few months on, Melissa joined the 28 Day Weight Loss Challenge, trains 4-5 times a week at the gym and has lost 33 kilograms as a result.
Melissa's best meal prep and weight loss tips include:
Go for smoothies – they are easy to make and perfect for on the go.
Meal prep a little every couple of days
Consistency is key and stop with the excuses.
Michelle Anderson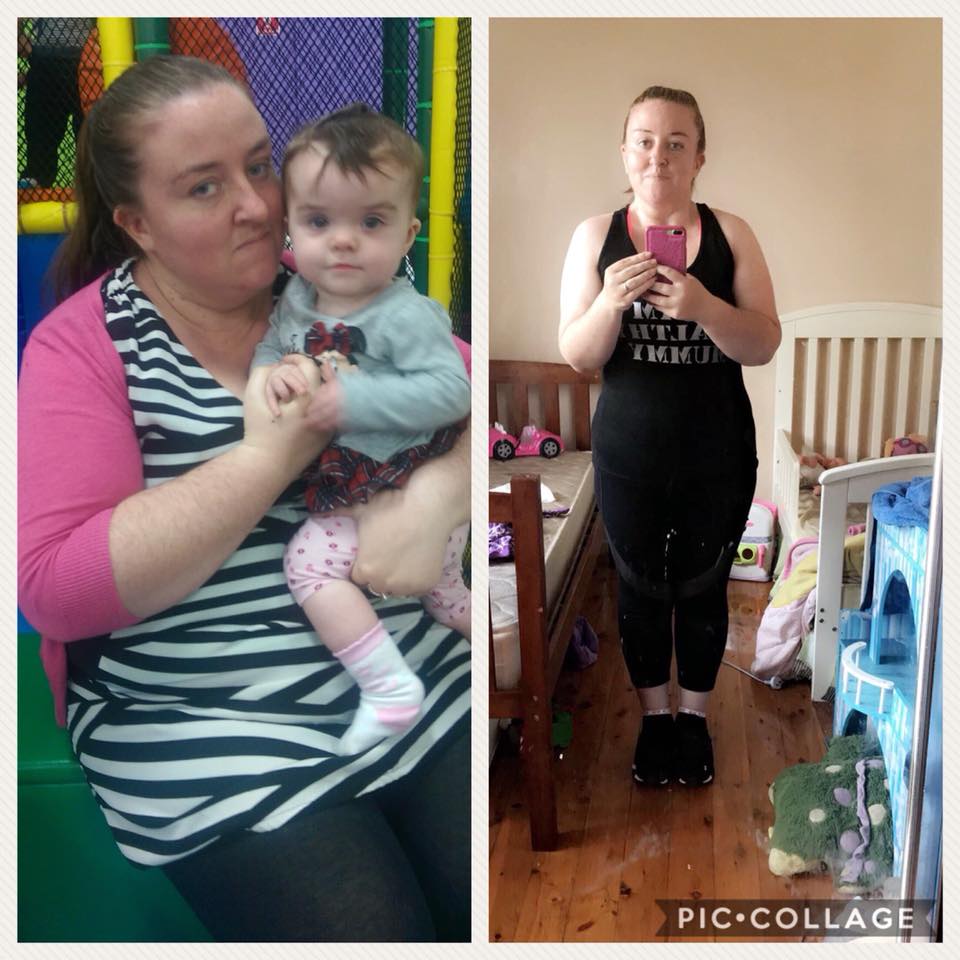 "I started my Healthy Mummy journey in September 2016! I signed up to the Challenge and purchased the smoothies! To date I have lost 45kgs and over 100cms all over my body and no longer have depression, which was very much linked to being so overweight," says Michelle. "I was pushing 120kgs and now down to 75," she adds.
Her top 3 tips meal prep tips for weight loss include:
To keep it simple, use ingredients you already have to lower the cost of your shop!
I have a family of 5, I always increase the serve to 6, so I have left over every night for the nights I'm busy!
Prepare your weekly snacks in advance! You're less likely to reach for something you shouldn't have if you have a healthy snack to grab!
Julie Durbhakula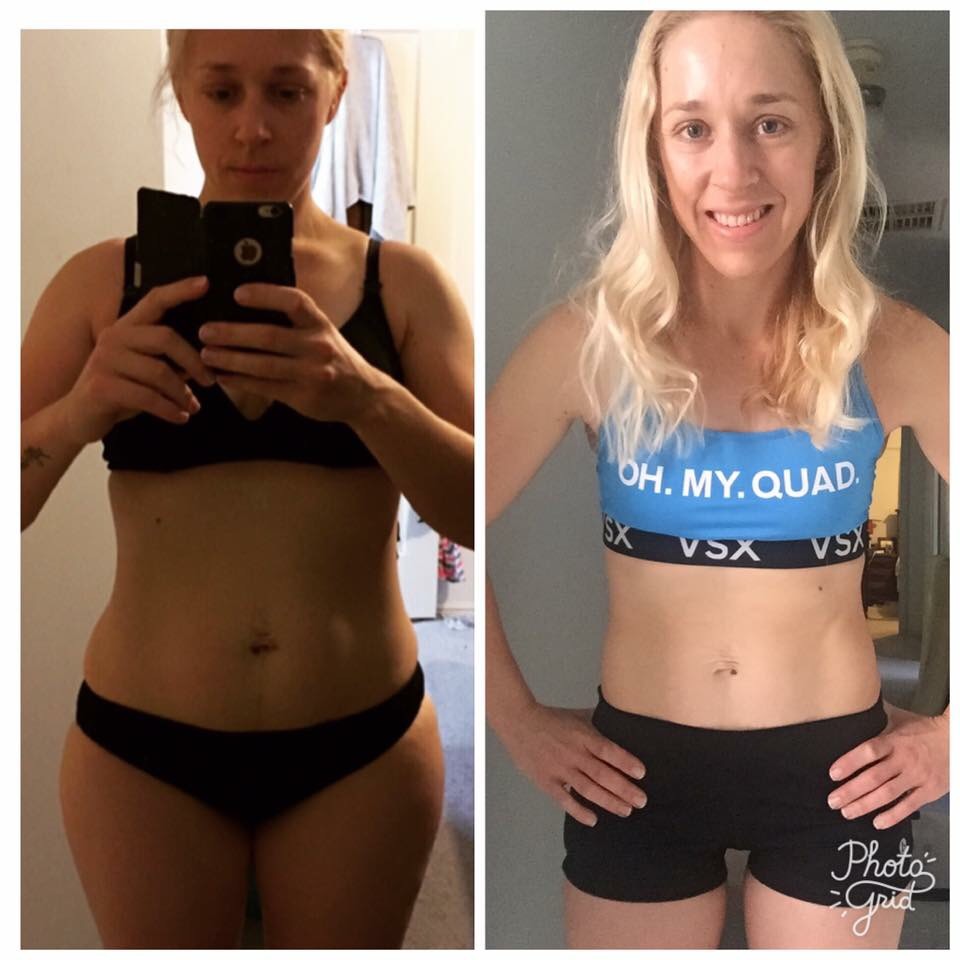 Julie's Healthy Mummy journey began back in October 2012, when her daughter was just 4 months old. In five months following joining the 28 Day Weight Loss Challenge and drinking The Healthy Mummy Smoothies – Julie was able to get to 60 kilograms (from 76 kilograms) in just five months.
Her best tips are:
 My biggest tip would be to keep it simple and not overthink things – embarking on a weight loss journey can be overwhelming but slowly ease your way in and remember that you are in it for the long haul!
My best tips to help with meal prep and money saving are to cook bigger batches of your dinner meals and freeze/keep leftovers for lunches or those nights when your don't have time to cook.
Prepare snacks and have them portioned out so you can just grab them on the go.
Rochelle O'Connor
Rochelle says, "I am a mum of 6, 3 of those pregnancies have been with The Healthy Mummy! I've gone from 85.5kgs to 57.5kgs From conception through birth and thereafter, I have been supported by this incredible company!" 
Rochelle adds, "I can't actually fall pregnant until I reach a certain weight range, my body just doesn't let it happen – The Healthy Mummy gets me where I need to be. I struggled with gestational diabetes for 3 out of 6 pregnancies – the only thing that saved me from having insulin injections was the 28 Day Weight Loss Challenge and Healthy Mummy Smoothies keeping my sugars balanced."
Rochelle's best tips when it comes to smashing Feb are:
I always remind myself that what I eat actually becomes a part of me
I make myself a priority because I can't compromise on good nutrition and still expect to have good health. I am a priority, making meals for myself and my family is a priority, we are worth taking care of, so I have to make time to eat well
I am kind to myself, including through the foods I eat. I am a strong believer of "everything in moderation", but it's important to recognise the difference between moderation and over indulging, especially portion sizes.
What awesome tips from awesome and so very inspiring women. When it comes to your own weight loss journey, remember to stay positive always, greet each task with a "can do" attitude as it's contagious, an absolute fierce cycle and it will get you to your goal,
Don't overwhelm yourself, start small by doubling or tripling recipes making what you have space in the freezer for and exercise alongside something you do every day, like watching the little ones at bath time, cooking, or my personal favourite- whilst feeding my pup.
JUNE IS GOING TO BE AWESOME LADIES!!! WISHING YOU EVERY SUCCESS!!!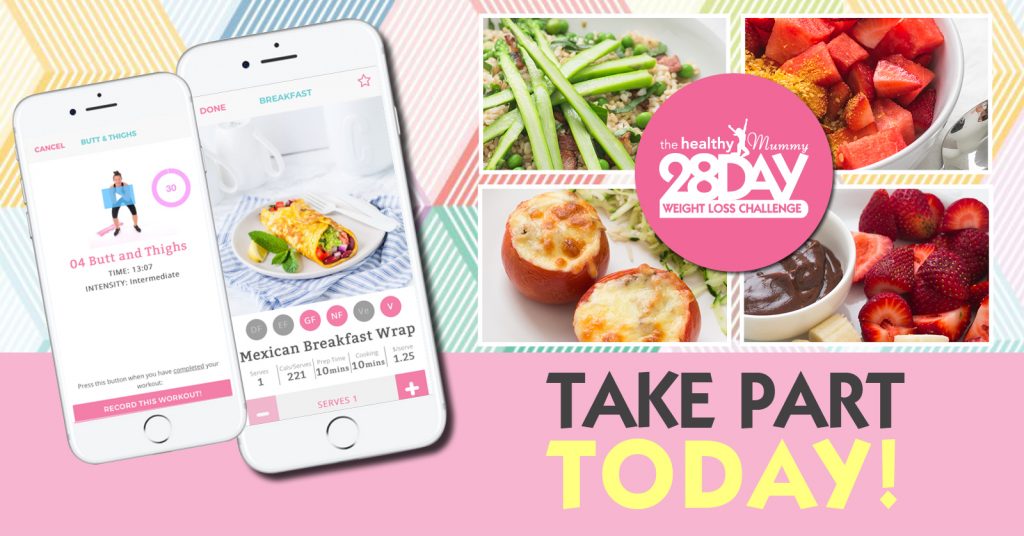 If you haven't already, sign up to the 28 Day Weight Loss Challenge and get ready to SMASH your weight loss goals.
Want to know MORE about the Challenge? Watch the video below.