Mums lose over 233kg without harsh calorie counting
We are so, so, SO excited to share the unbelievably inspiring and amazing stories of the 2017 Healthy Mummy Weight Loss Mum of the Year WINNERS.
In 2017, we literally had hundreds upon hundreds of Weight Loss Mum of the Year entries. It took weeks for the team at Healthy Mummy HQ to go through each and every one of these to select our winners – which believe us WAS SO VERY HARD TO DO!
Here at Healthy Mummy HQ we have been blown away by all the incredible submissions. There are so many empowering and inspiring mums within our community – it's unreal.
To all those who entered – we want to say THANK YOU and a HUGE CONGRATULATIONS. Each transformation story we read touched our heart and reminded us WHY we do what we do.
However, we had to pick just 5 winners who all win $500 CASH. And here they are…
[Drumroll please….]
2017 Weight Loss Mum of the Year WINNERS
1.Melanie Vernon, 27, soon-to-be mum of two, Melbourne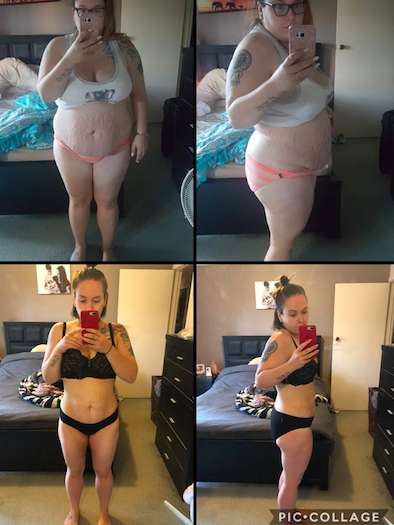 Melanie's Healthy Mummy journey began in April 2017. She has since lost an incredible 35 kilograms.
"After giving birth to my daughter in January 2017, I began to dislike myself. I had no love for myself…I knew a change needed to happen," Melanie shares with The Healthy Mummy. Melanie had so much love and admiration for her new bundle of joy. However, Melanie felt to be able to offer her gorgeous baby girl MORE of herself, she needed to focus on her own health and wellbeing too.
Melanie started her health journey in the kitchen, cooking delicious and healthy homemade Healthy Mummy meals. After nailing the recipes, Melanie began to walk more – 3kms a day to be exact.
Eventually, Melanie says she found the 'guts' to try something new…BOOTCAMP!
"With their [bootcamp's] help and The Healthy Mummy teaching me all I now know about healthy food, I have successfully lost over 35.6kg since May 2017 – and I COULDN'T be happier'. 
Melanie says she is so much happier and best of all, is starting to love herself again.
"I now know I'll be able to chase my daughter around when she starts walking. Thank you The Healthy Mummy – you have given me my life back!"
2.Cicily Goodwin, 23, mum of two gorgeous kiddies, Nambucca Heads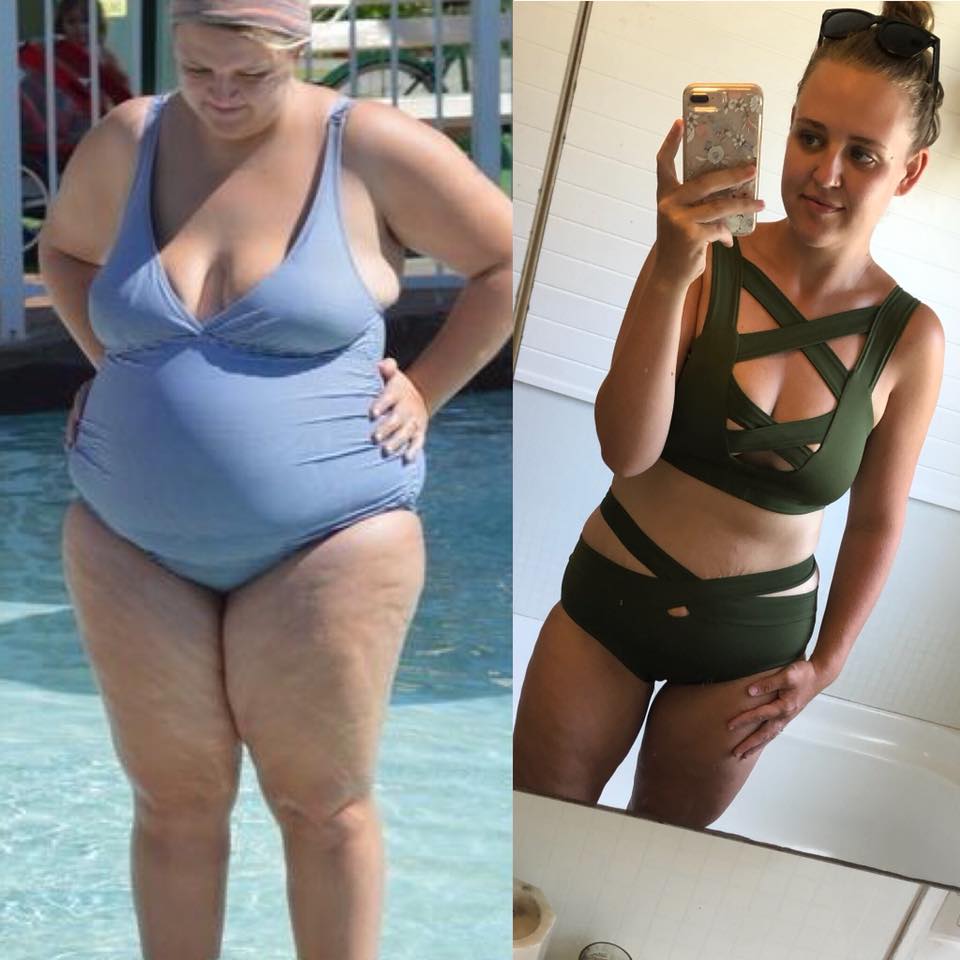 So much has changed in such a short amount of time for this gorgeous mum of two. Cicily's Healthy Mummy journey began in July 2016. Forever, Cicily dreamt of getting down to 75kgs on the scales. When she joined The Healthy Mummy's 28 Day Weight Loss Challenge, Cicily was on a mission to make this dream a reality.
Just three months into her journey, Cicily had lost 20 kilograms. For the rest of 2016 – she maintained this incredible weight loss.
In 2017, Cicily was more committed than ever to hit her goal weight. "I had 35kgs to lose," says Cicly. And GUESS WHAT? She did it! "I started the year at 110kgs and have gotten to 75kg! My lifetime goal. I've dreamed of this my whole life!
I've used all of The Healthy Mummy Products, including the Smoothies, and they have completely changed my world around! It's surreal", she adds.
For Cicily however, her journey has become much more about HAPPINESS than weight loss. And this year, in 2018, Cicily isn't worried about losing weight, she's ready to embrace life and enjoy it full force with her beautiful family.
"I've done it! Moderately and healthily! I'm forever in debt and grateful for these products and the 28 Day Weight Loss Challenge. My life is amazing and I'm so incredibly happy in myself now", she adds.
3.Nikki Myles, mum of three awesome boys, Melbourne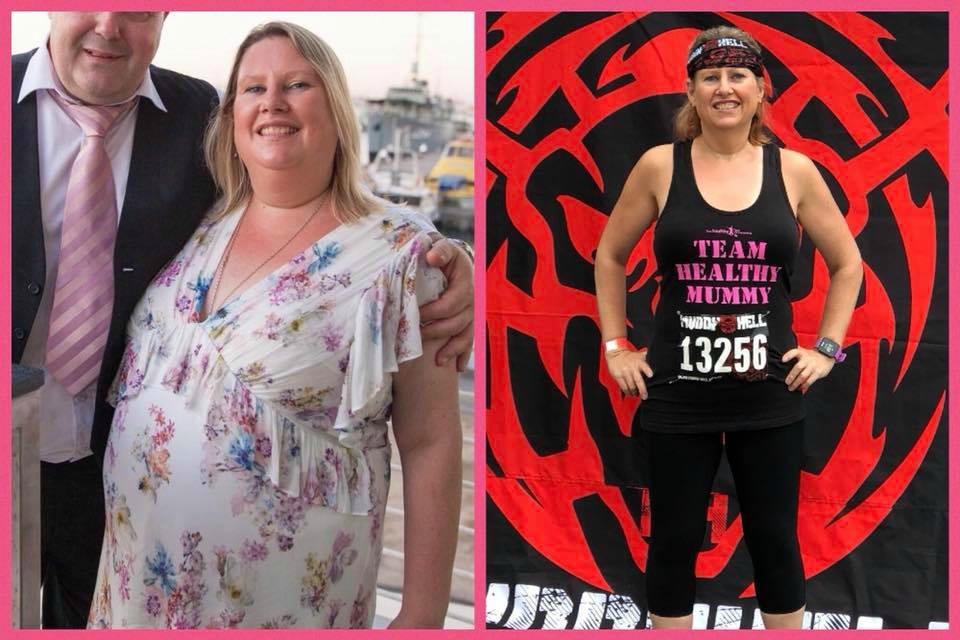 Nikki says in just 12 months, she has morphed into a whole new person. "I have lost 29 kgs and over 90 cm of my entire body," Nikki says.
Nikki is a 45-year-old mother of three boys. She works hard and does everything she possibly can for her beautiful family. And while she wouldn't have it any other way, she did make a decision in 2017 that she was no longer going to put all her needs second. To be the best version of herself (for her boys AND HERSELF) she needed to focus a little more on her – and that included her health and fitness.
"At first I didn't even believe I could do this because I had so many people telling me your too old and when you have kids your metabolism slows down and it's impossible to lose weight," Nikki reveals.
"However, I am happy to report my recent blood tests have revealed my liver is functioning normally my cholesterol is down, my iron levels are all back to normal (thanks to Healthy Mummy Super Greens – I think ), my menstrual cycle is back to normal and my blood pressure is back to normal."
Nikki believes this is ALL because she decided to join the 28 Day Weight Loss Challenge 12 months ago.
"I love with the 28 Day Weight Loss Challenge that I can do everything from the privacy of my own home, fit it in whenever and make it suit me –  no matter how busy I am."
Nikki says she wants everyone to know YOU ARE WORTH IT – and YES YOU CAN LOSE WEIGHT – if that's what you want to do.
"The Healthy Mummy will always be a part of my life now."
4. Nicola Oates, 36, inspiring mama of two toddlers, Mount Cotton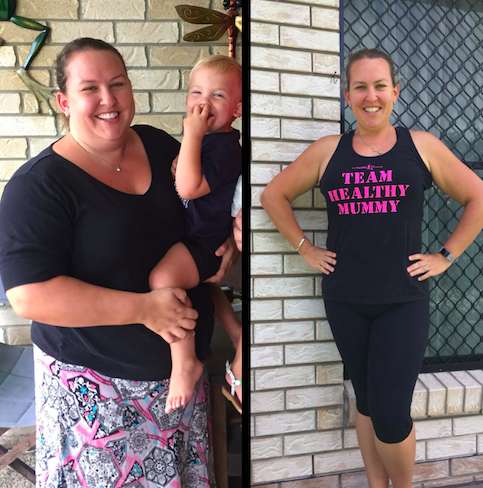 Nicola joined The Healthy Mummy and signed up to the 28 Day Weight Loss Challenge in January 2017. After seeing a not-so-flattering picture of herself taken on Christmas Day just weeks beforehand, Nicola was determined to shake up her ways and embrace a different lifestyle, one that prioritised healthy eating and exercise. "I had to be the change my life needed," Nicola says.
"I was a size 20/22 and so unfit, unhealthy and unhappy," Nicola adds.
11 months later, Nicola feels like a new woman. Nicola has lost just over 40 kgs and is now a size 12/14. "My health and fitness are the best it's been in my life," the inspiring mum reveals.
Nicola says she now exercises five days a week, feels like an awesome role model for her two children (aged three and four) and has found a new love of health, fitness and delicious, healthy food.
"My life is good and I am happy. The Healthy Mummy has changed my life!"
5. Amy Ellen Atkinson, motivating mama of four, Tasmania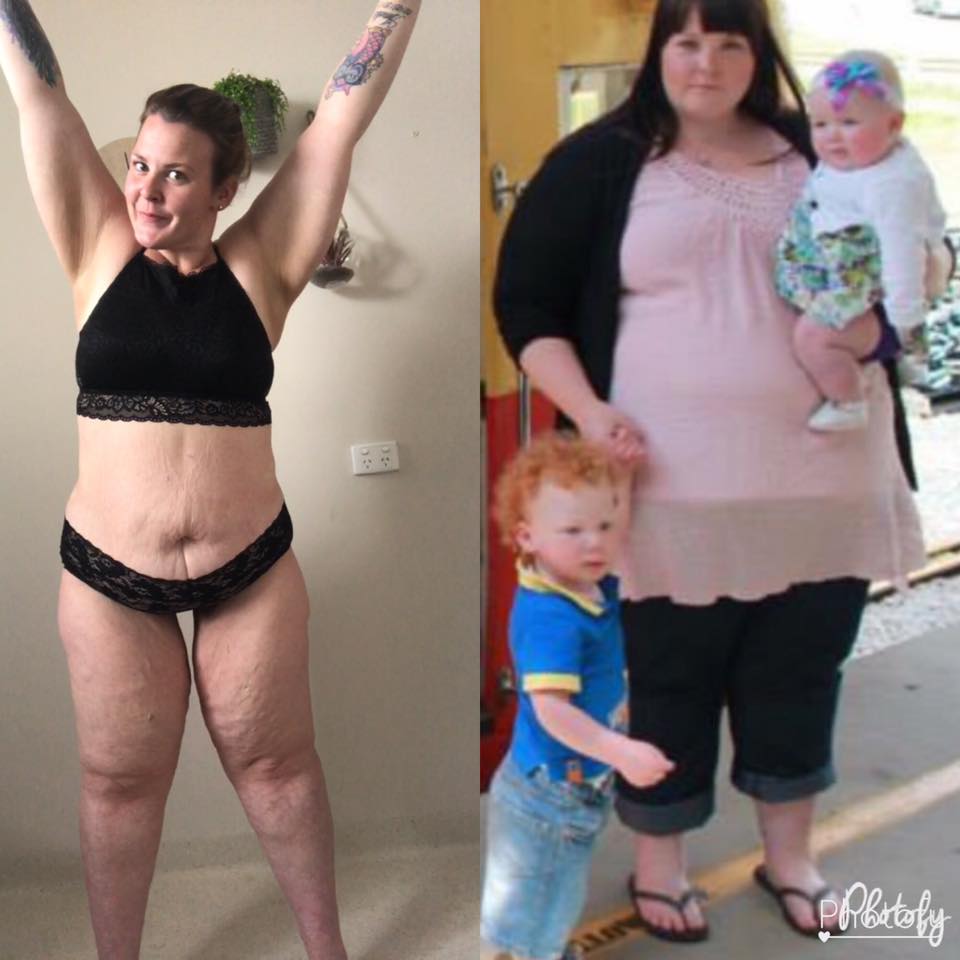 Amy says she first discovered The Healthy Mummy in July 2015 when a friend added her to The Healthy Mummy Private Facebook Support Group after giving birth to her fourth child.
"I staked the group for a few months, before making the BIG decision to change my life around."
Amy says the inspiring stories of other mums on the group as well as The Healthy Mummy blog prompted her to do something about her life. Amy began by purchasing a Healthy Mummy Smoothie and discovering her local Healthy Mummy Consultant.
Sometime later, she decided to join the 28 Day Weight Loss Challenge.
While Amy has had a bit of a bumpy weight loss journey, she believes the support from The Healthy Mummy and its community has always enabled her to "pick herself back up, and move forward."
Amy adds, "Learning to love yourself is one of the biggest achievements you can accomplish. I have my goal weight in mind but even if I don't quite reach it, I know I'm living a 110% healthier life. So far I have lost 56kg and over 200cm from my body."
Such incredible and inspiring women – there is no doubt about that! Once again ladies, A HUGE CONGRATULATIONS!
Seeing the incredible results such as those seen by Amy, Cicily, Nikki, Nicola and Melanie just make's us here at Healthy Mummy HQ so very proud.
We exist to empower mums to embrace their health, tackle their fitness and smash their weight loss goals. We work hard each and every day to ensure we deliver the right PRODUCTS for you and continuously refine, update and expand on our 28 Day Weight Loss Challenge to ensure you are seeing awesome results, cooking delicious HEALTHY meals that are easy to follow and that the whole family can enjoy all while keeping exercise fun and motivating.
Since 2010, The Healthy Mummy has been able to help hundreds of thousands of mums achieve their weight and fitness goals. While Amy, Cicily, Nikki, Nicola and Melanie's results BLEW US AWAY IN 2017 – we have seen so many incredible and humbling stories. We are proud of all our mums – and are proud to be able to help so many accomplish their goals!
For more information on our 28 Day Weight Loss Challenge – watch the video.
To learn more about our products – head to our Healthy Mummy Shop.