Gemma has lost 3.4kg in 8 weeks! And transformed her health!
Gemma Corey is a mum-of-three and she's lost 3.4kg over the first eight weeks of The Healthy Mummy's 12 Week Challenge.
Gemma Corey is a mum-of-three and she's lost 3.4kg over the first eight weeks of The Healthy Mummy's 12 Week Challenge.
"My weight loss journey hit a plateau in January 2022. I kept losing and gaining the same 1kg. Then in early April, my family caught Covid," she says.
"The impacts to my health were huge. Due to sick kids, I wasn't sleeping and was having 8-10 coffees per day. At night, I would eat constantly to help me stay awake. It took me 3 weeks to recover from the cough before I could work out again."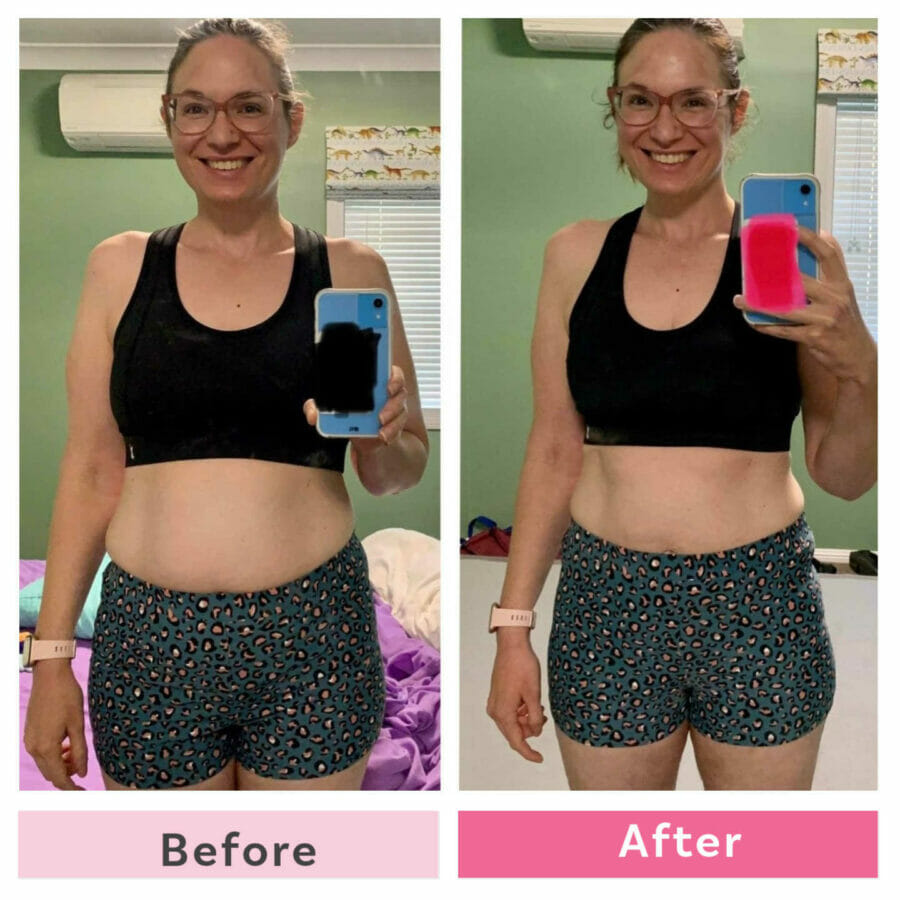 How Gemma lost weight on the 12 Week Challenge
"The Healthy Mummy 12 week challenge came at the perfect time! It was like a sign telling me it was time to stop these bad habits and get back to healthy living!" she says.
"I will admit when I saw the starting photos I was MORTIFIED! I had lost a lot of my muscle tone and my tummy was so bloated from all the caffeine, chocolate and stress!"
Gemma's 12 Week Pledge
She decided that she would reset and reinvigorate her healthy living lifestyle!
"I pledged to reset, reinvigorate and challenge myself to enjoy living a healthy lifestyle again."

"I aimed to do this by completing four app workouts per week, reducing my coffee intake and sticking to my target calories."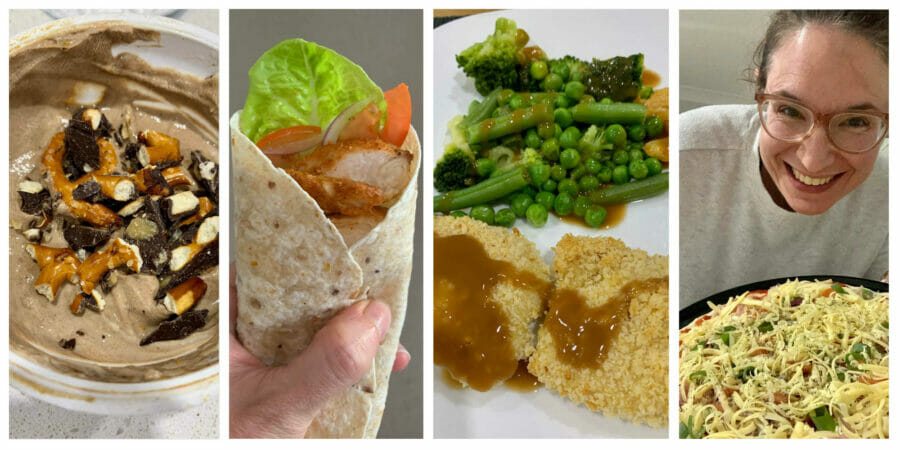 Amazingly, Gemma has lost a total of 30cm from her measurements in the app so far!
"I am definitely feeling stronger, fitter and MUCH less bloated! But amazingly after 12 long years of being obese and overweight – I am finally in the healthy range for BMI and my waist measurement is less than 80cm," she says.
Gemma's advice for other mums
1. Don't let yourself give up!
"So many times I started the previous 12 Week Challenges and when I didn't stick to it perfectly I gave up or lost my focus," she says.
"This time I didn't start as strongly as I wanted. For the first four weeks, I was still overeating my calories and drinking too much coffee."
"But slowly I kept chipping away at my pledge goals. And now these healthier habits are taking the place of those bad ones that had snuck back in!"
2. You are important enough to be a priority on your to-do list and you are worthy enough for a change!
"Because I have PCOS and hypothyroidism weight loss has always been harder for me! But sticking to these simple goals of eating to my target calories (no more or less) and being more active have made some massive changes to my body and mindset," she says.
To Get Started MAKE YOUR PLEDGE HERE
Finally – if you have any questions check out our FAQ page HERE
GET INSPIRED BY RESULTS FROM THE 12 WEEK CHALLENGE HERE 

Download yours now or find it under My Offers in your account. This is where all your 12-week information is stored if at any time you need it.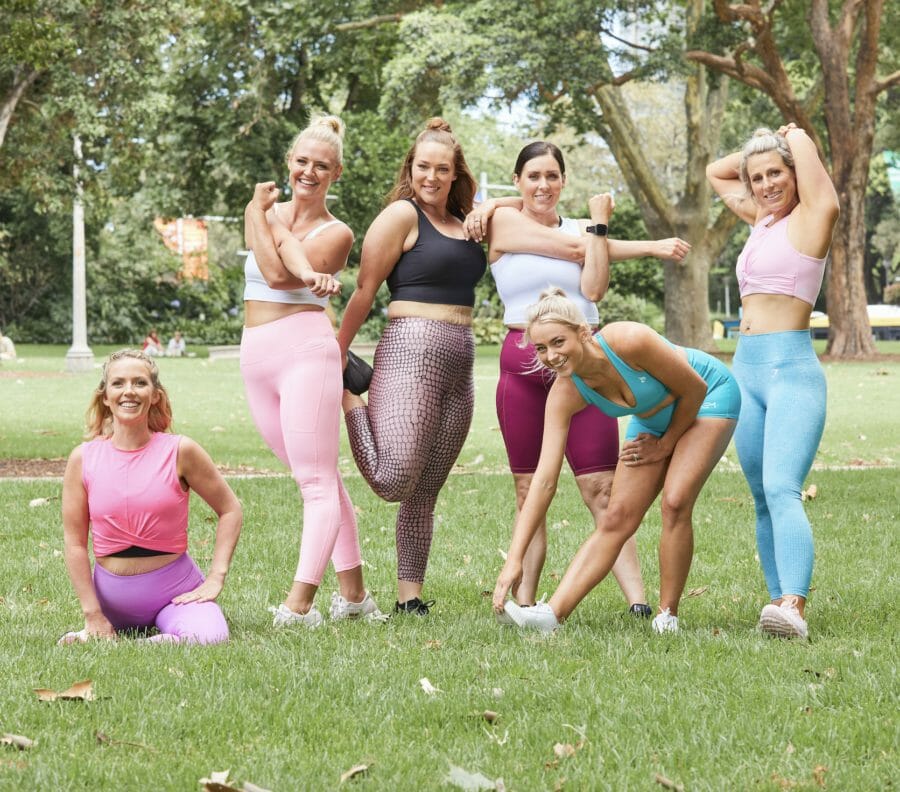 Your Support Squad
Our Challenge Support group connects you to like-minded mums across Australia on the 12 Week Challenge who offer 24/7 motivation, support and accountability so you can stay motivated and on track! The secret weapon to your weight loss journey!

PLUS we will have lots of comps & prizes to be won!

REAL MUMS, REAL RESULTS, REAL SUPPORT FOR LIFE!