Gestational Diabetes
Registered Midwife, Ali Pickles, from The Healthy Mummy Pregnancy Team shares some information about gestational diabetes during pregnancy.
Registered Midwife, Ali Pickles, from The Healthy Mummy Pregnancy Team shares some information about gestational diabetes during pregnancy:
Many of you lovely ladies have mentioned you have gestational diabetes and I'm hearing a common theme that you are being so hard on yourselves for it. Please stop, it's happened so now it is time to manage it. It isn't a life sentence.
Pregnancy is not a walk in the park. Don't let this hiccup get you down. Just like many women giving up coffee, alcohol and many other foods for nine months you can give up sugar and manage your gestational diabetes for this short time.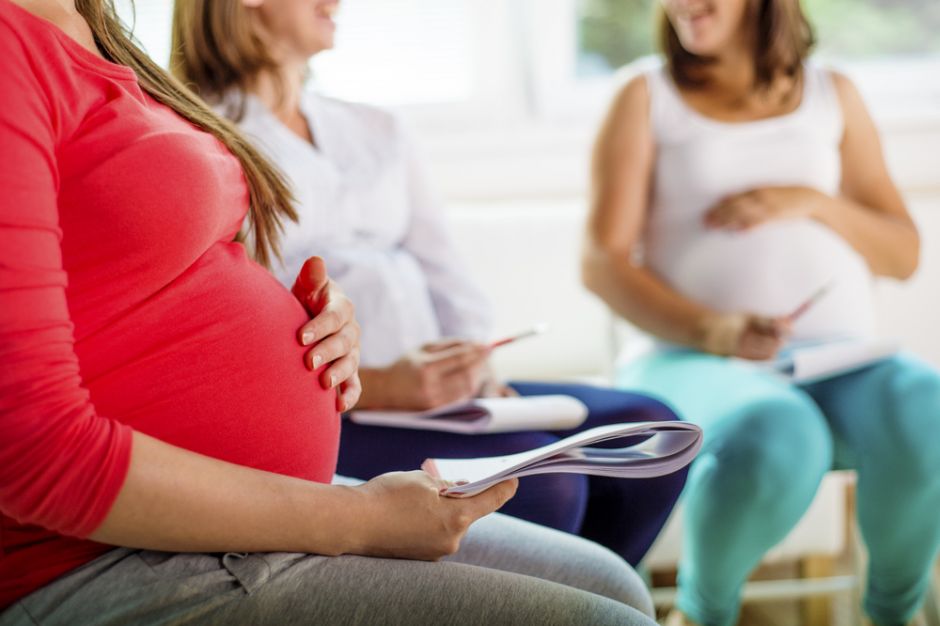 You ladies are inspiring with becoming healthy mummies so think about inspiring other mummies with GDM and show them how to manage it appropriately.
Converting your daily food intake to suit GDM is not as hard as you think. If you are following the Healthy Mummy Eating Plans there is not too much you have to change.
Carbohydrates
Many people mistakenly think that you cannot eat carbs in a GDM diet or on a diet in general. Pregnant women actually need carbs but you need to eat the right carbs.
There are two types of carbohydrates you need to be aware of: complex and simple carbohydrates. These are more commonly known as starches and sugars or good and bad carbohydrates.
It's not as simple as just eating the good carbs and not the bad carbs. Both types are found in many foods including milk and fruit.
With a diabetic diet many people mistakenly remove all sugars from their diet but pregnant women need both forms of carbohydrates. Eating refined sugars or "added" sugars are the ones best avoided. Healthy simple carbohydrates examples include fruits, yoghurt and milk. Do not cut all sugars from your diet.
Starchy carbohydrates are found in potatoes, rice, pasta, grains and bread. It is important to eat wholegrain rather than bleached or white grains that have been processed. Many white flours have added sugars.
Whole grains have natural sugars and also have the added bonus of being high fibre, which helps digestion – something that is slowed by gestational diabetes.
Glycaemic Index
If you have gestational diabetes you will hear the term Glycaemic Index (GI) quite often. This is a measure used to identify how quickly sugar is released from food into the bloodstream after you have eaten it.
Many foods have GI indicators on them but it is still best to get into the habit of reading labels. Choosing foods with a low GI are good for women with GDM because they are slowly digested slowing the number of sugars (glucose) that is released into your bloodstream.
Examples of low GI foods include:
Porridge
Beans, legumes and lentils
Apples, oranges, pears, peaches
Sweet corn
And some pasta
Examples of high GI foods include:
White rice
White pasta
Bread
Cornflakes
Potatoes
It does not mean you need to avoid these foods it just means they should be eaten in moderation and with low GI foods. For example peanut butter on toast combines both low and high GI foods complimenting each other to assist in the rate the glucose enters your bloodstream.
It is best you speak to you diabetes educator, midwife and/or doctor. Some women require a diet tailored for their needs.
Some women who are diagnosed with GDM are overweight before falling pregnant. It is suggested that a daily regimen of 30 minutes of exercise had excellent benefits. This could include swimming, walking or anything that is moderate but does not cause sharp rises in the blood sugar levels.
How can you improve your diet?
Following the Healthy Mummy Pregnancy Eating Plan is a good start (HMEP).
This provides excellent breakfast suggestions. Eating breakfast is important as it starts digestion and metabolism for the day. Breakfasts should consist of porridge or eggs, wholegrain cereals or breads or low fat and low sugar yoghurts. Toast toppings such as jam or cereals that are high GI are best avoided.
As the HMEP suggests eat high fibre foods, and mix up your meals. Eat salads including rainbow colours of vegies. Use natural sweeteners in foods such as blueberries, raspberries and grapes. Include nuts and legumes in meals and snacks rather than eating biscuits and cakes.
You have heard it many times before DRINK WATER! If you feel like a sweet drink add fruit slices to your water. Add ice, it always makes it refreshing. Have a smoothie. The Healthy Mummy Smoothies are low GI.
You can do this!
Remember:
Eat low GI foods
You can eat carbs!
Monitor your blood sugar levels
Speak to the diabetes educator and your doctor/midwife
Drink water
Exercise
Relax
Ali x
Registered Midwife, Registered Nurse
Click here to visit our pregnancy products shop.
Disclaimer: Always speak to your doctor before changing your diet,taking any supplements or undertaking any exercise program in pregnancy. The information on this site is for reference only and is not medical advice and should not be treated as such, and is not intended in any way as a substitute for professional medical advice..
Our plans promote a health weight gain in pregnancy to benefit the mother & baby and you can read more on this here 
The owners of The Healthy Mummy do not make any representations or warranties, express or implied and shall have no liability or responsibility to any person or entity with respect to any loss or damage caused or alleged to be caused directly or indirectly by the information contained herein and nothing in this disclaimer will limit or exclude any liability for death or personal injury resulting from negligence, limit or exclude any liability for fraud or fraudulent misrepresentation, limit any liabilities in any way that is not permitted under applicable law or exclude any liabilities that may not be excluded under applicable law.