40 serves of GLUTEN FREE festive food and drinks for ONLY $60!
Christmas is one of the most fun times of the year, and is often packed with parties, dinners and barbecues. However, even with the best of intentions, a full calendar can also result in a little too much indulgence.
If you want to avoid feeling bloated and unhealthy, then why not making some yummy and healthy festive treats from The Healthy Mummy's Christmas & Entertaining Cookbook?!
Ashleigh Dunkley has made 40 serves of recipes from our new cookbook (enough for a dinner party of eight) and they're all gluten free – and it only cost her $60! Check out what she made below.

40 serves of GLUTEN FREE festive food and drinks for ONLY $60!
Ashleigh only spent $60 on recipes from the Christmas & Entertaining Cookbook for eight guests.
"I had to feed eight, and everything I made is gluten free," says Ashleigh. "I used gluten free flour in all my baking."
What Ashleigh made
Blueberry Breeze Cocktail x 8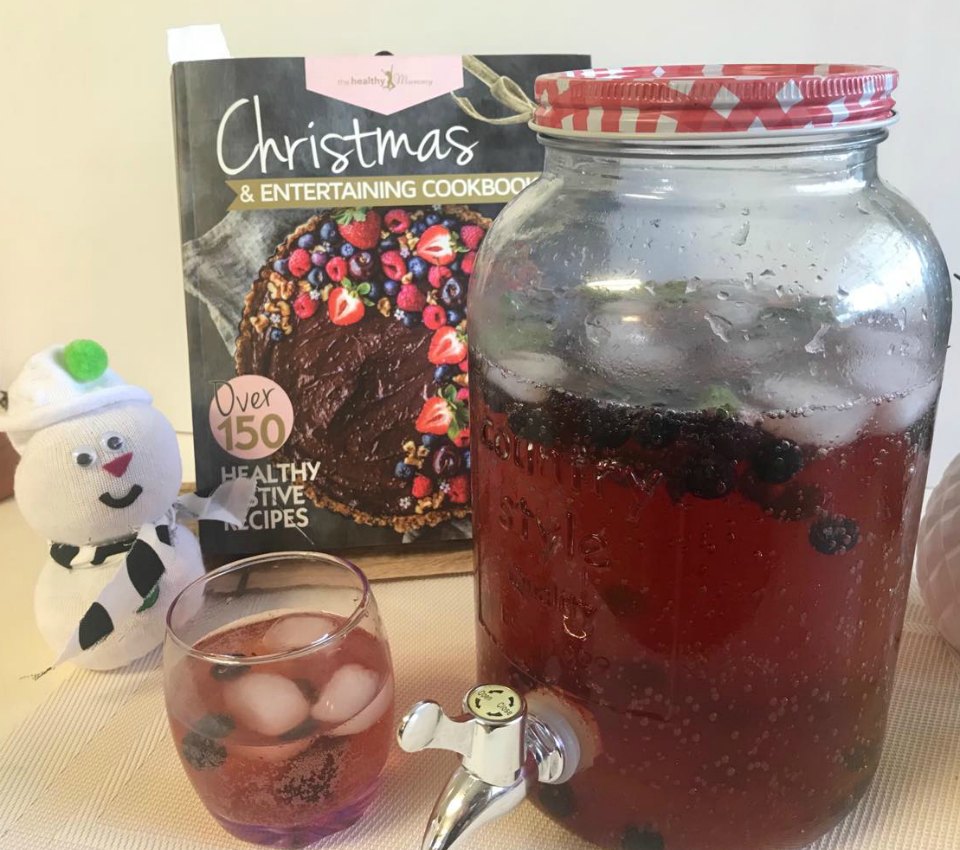 I swapped the wine for sparkling apple, so the kids could have one. When using wine, these cocktails are 86 calories each.
Cauliflower Rice Tabouli x 8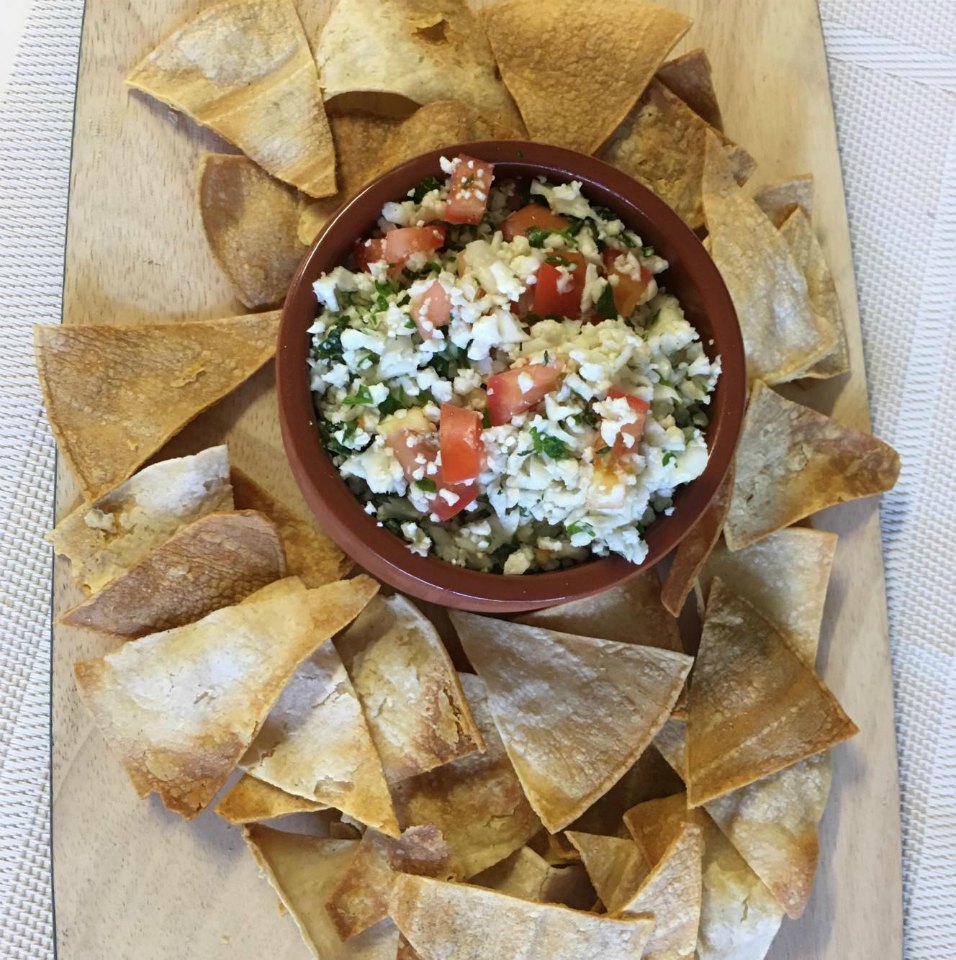 Everyone said they loved this version more than regular tabouli. My dad even had thirds – and he hates cauliflower! This recipe works out at 140 calories per serve.
Walnut and Lentil Salad x 8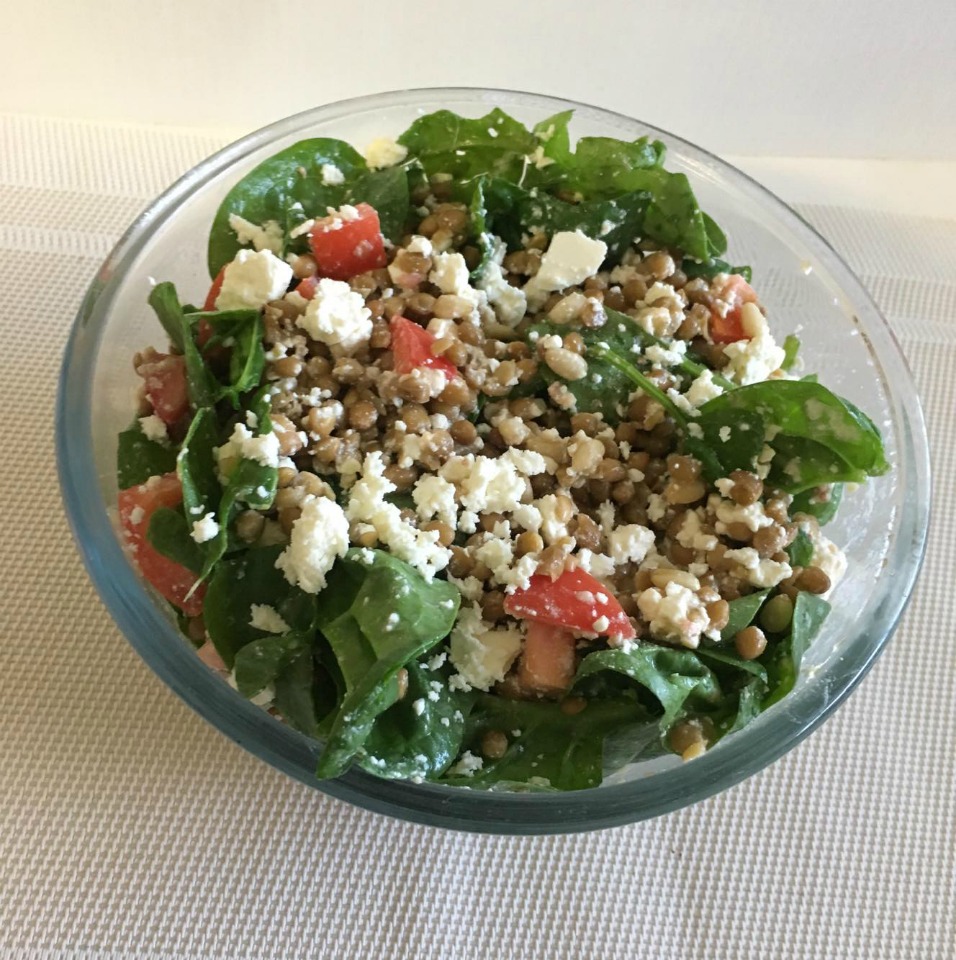 A nutritious dish with a mixture of protein, good fats, fibre and carbohydrates. This salad is 285 calories per serve.
Creamy Mediterranean Chicken x 8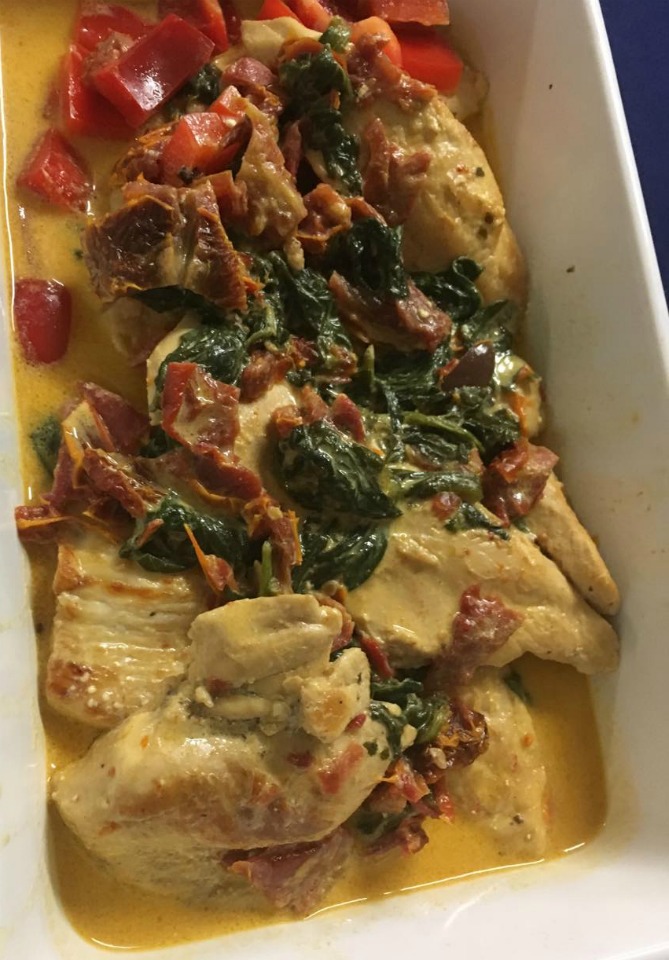 This was a massive hit. My sister and brother-in-law asked for the book just for this recipe!
Full of flavour and at 432 calories per serve, you can't go wrong with this yummy chicken dish.
Individual Strawberry Cheesecake Trifles x 4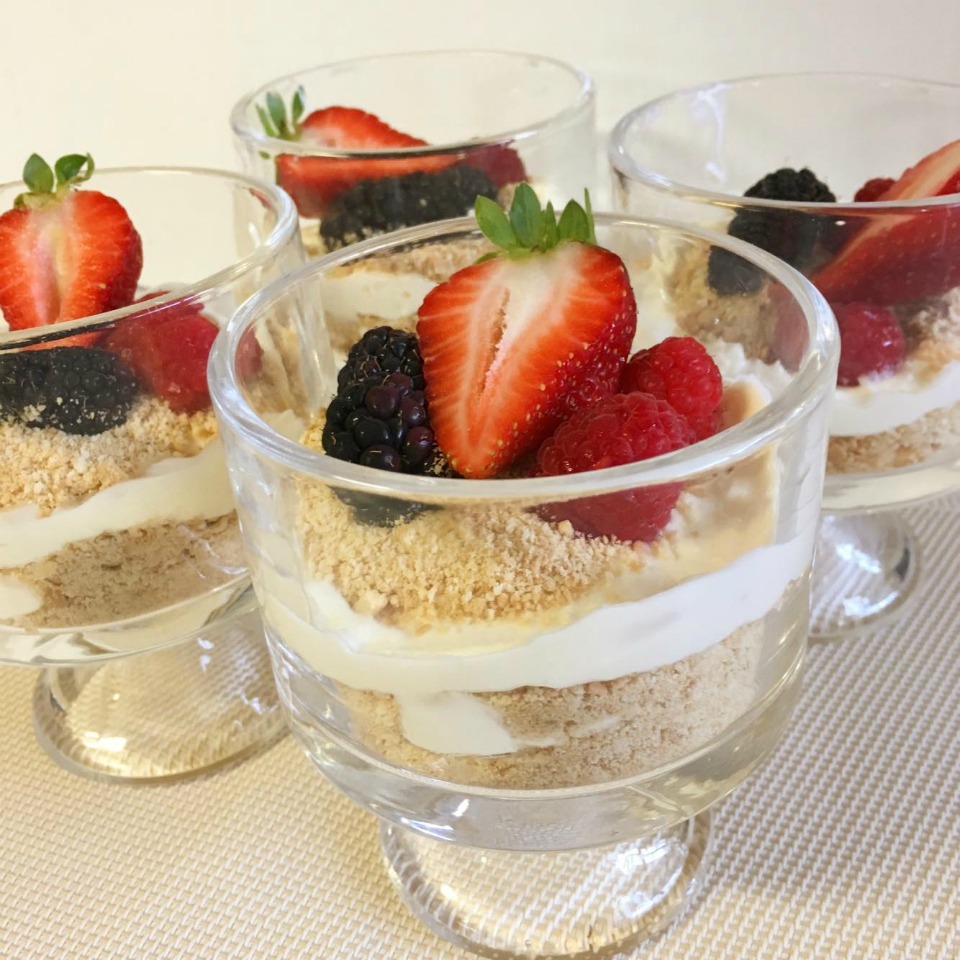 What a treat these cheesecake trifles are and they can be stored in the fridge for 1-2 days and they're only 242 calories per serve.
Brandy Snap Baskets with Fruit x 4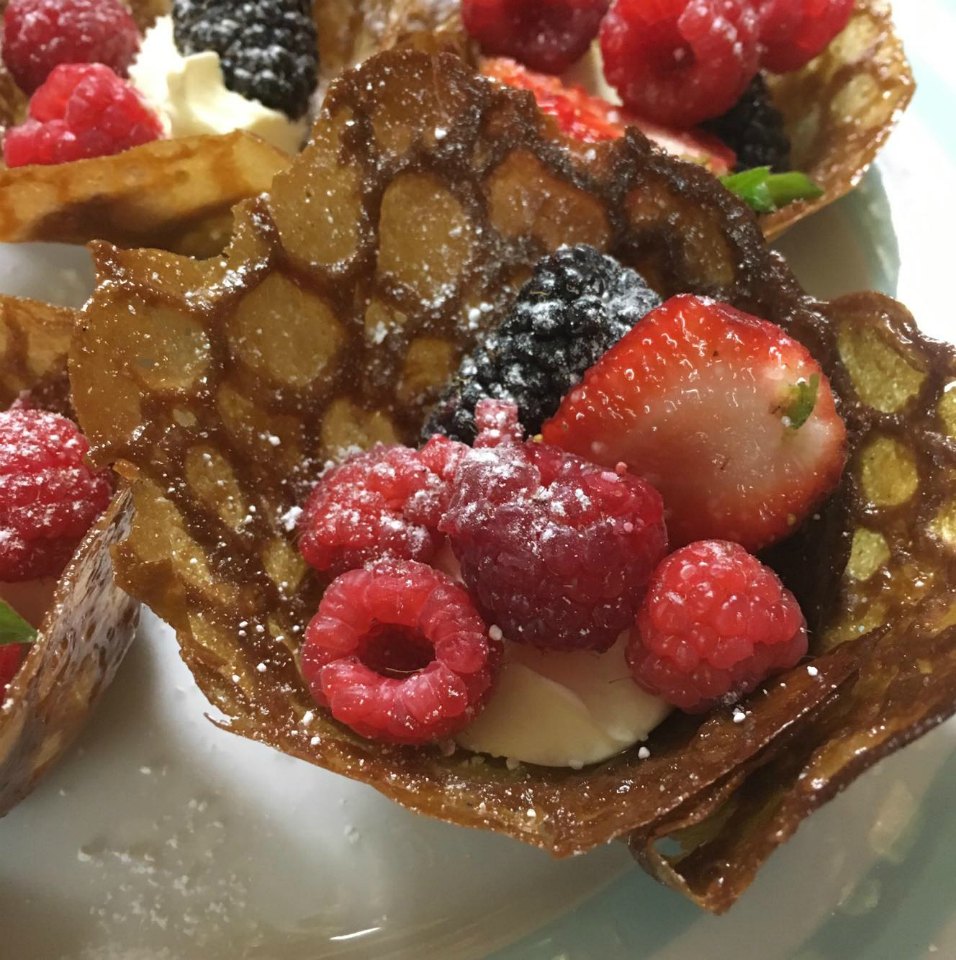 At 146 calories per serve, these baskets are a great healthy, sweet treat to have after dinner.
All of these recipes, plus more, can be found in The Healthy Mummy's Christmas & Entertaining Cookbook
"It took me two hours to make, stage and photograph everything on my own," says Ashleigh. "Every recipe is super easy to make, and everything was a hit! The kids loved it too, especially their drink.
"I think this may be my favourite cookbook ever. It doesn't have to be reserved for Christmas though, it would work all year round."
Ashleigh's top tips:
1. Use the slow cooker!
I put the chicken in when I started the prep and it was done by the time I was finished and had cleaned the kitchen.
2. Make meals and snacks that similar ingredients
I had three different snacks in the oven at one time while two set in the freezer.
3. Clean as you go!
It makes the final clean up much quicker!
Grab yourself a copy of our awesome new Christmas and Entertaining Cookbook as an amazing Christmas present to yourself!
Ashleigh's success with the 28 Day Weight Loss Challenge
Ashleigh has lost 12.5kg* TWICE by following the 28 Day Weight Loss Challenge.
Ashleigh began her journey in 2013 after the birth of her son. She lost 12.5kgs* and then had a healthy second pregnancy with The Healthy Mummy. Following the birth of baby number two, she lost 12.5kg once more.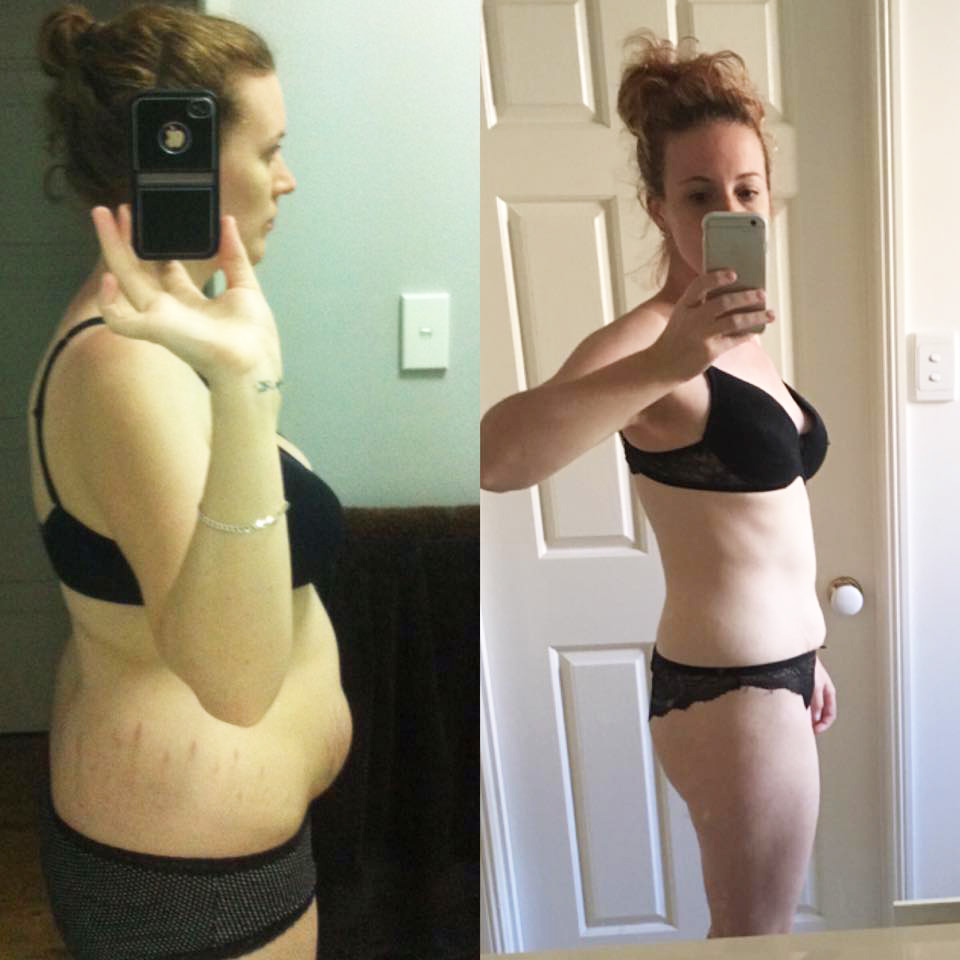 Ashleigh says she now has a body she is SUPER 'proud of!' – which is absolutely amazing!
"This body grew two beautiful babies! However, it wasn't looked after, it wasn't treated well, it wasn't loved," she admits.
"Now it is strong. Now it is healthy. Now it is a little wobbly but still awesome!

"HELL YEAH I am a Healthy Mummy!," says Ashleigh! 
Way to go Ash! You look absolutely unreal. You ought to be so proud of your achievements, determination and transformation.
Read more about the 28 Day Weight Loss Challenge.