'I would 100% do this again!' says grandmother who has lost nearly 9kg on the 12 weeks Challenge!
Joann Johns has lost nearly 9kg and 42cm on the 12 Week Challenge!
The Coffs Harbour-based mum-of-three, who is also a grandmother, has been following The Healthy Mummy for a couple of years.
"I haven't really committed to it until the 12 Week Challenge. I've had a couple of surgeries, one being a total knee replacement," she says.
"I wanted to put myself in the best possible position for a great outcome, and of course, losing weight is my number one priority."
To join the next 12 week Challenge – find our budget offer to join here!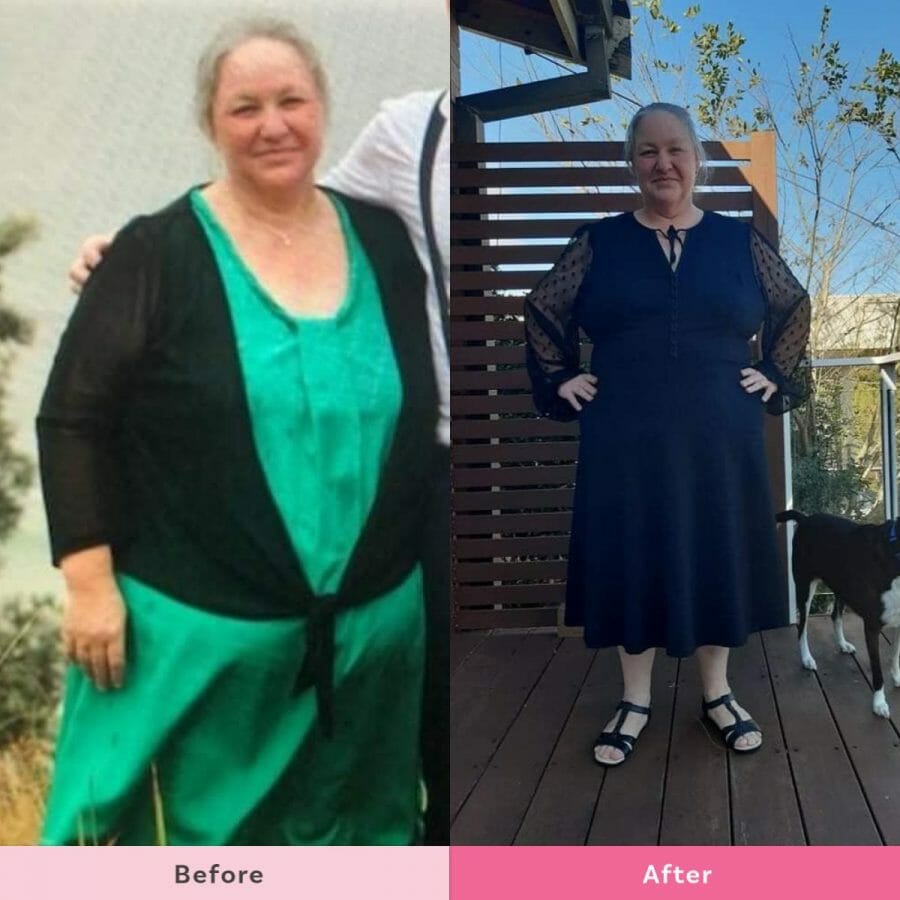 Grandmother loses nearly 9kg in 12 weeks!
At the start of the 12 Week Challenge, Joann made a pledge to eat healthy, drink at least two litres water and try and incorporate a little bit of exercise.
"I think I kept to my pledge. I used to have two/three cans of Coke Zero a day, now I can't drink it, it's like drinking liquid sugar," she says.
"I started the 12 week challenge weighing 117.7 kgs, and after the 12 weeks, I managed to drop to 108.8 kgs, a total loss of 8.9 kilos.
"I also lost a total of 42cm off my body."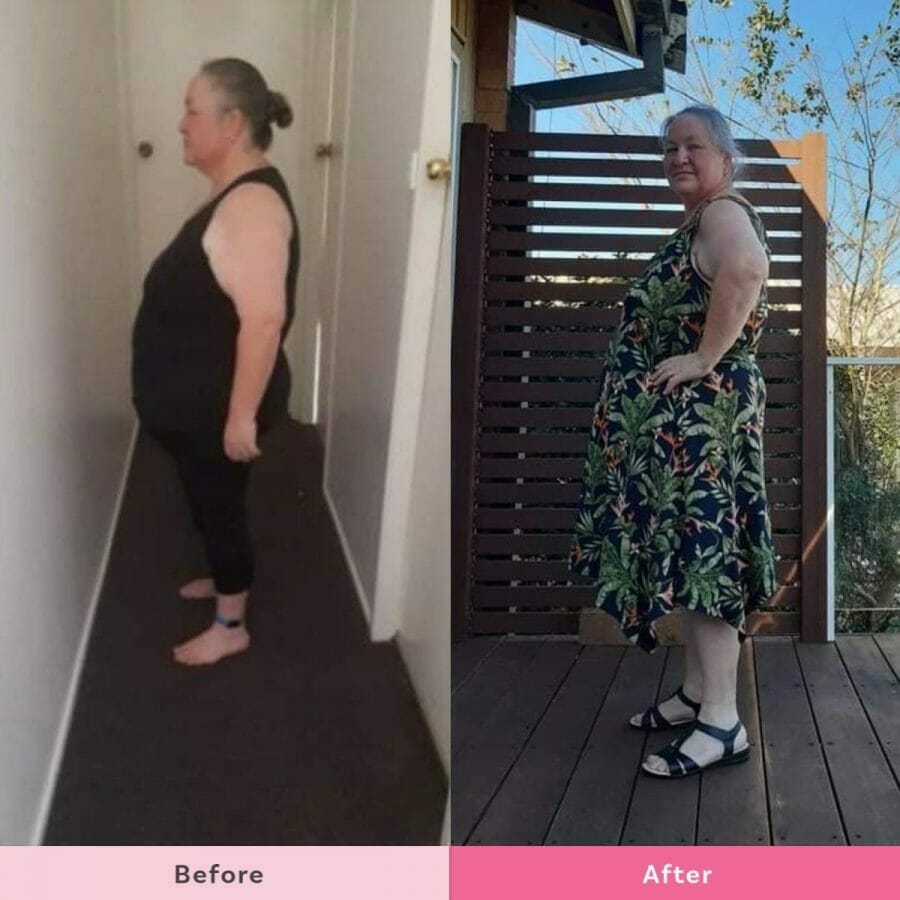 What Joann eats on a typical day
Breakfast would consist of a Healthy Mummy smoothie. The almond choc smoothie being my favourite, or the strawberry cream oats.
Morning snack would be a peanut butter rice cup, peanut bubble crunch or an apple with peanut butter.
Lunch would be a lean ham sandwich or wrap, or I would use 2 bacon and egg cups and wrap them in rice paper sheets, with onion, and a sprinkle of cheese and put them in the sandwich press, served with sweet chilli sauce.
Afternoon tea would basically be one of  the snacks from morning tea, with a piece of fruit if I need to bulk up the calories.
Dinner would be a chicken and rice dish, spaghetti Bolognese, or nachos. There are so many recipes to choose from.
Evening snack would be coconut and jam slice, with a dollop of low fat custard or ice cream, humming bird cake and sometimes yoghurt.
"I found the easiest way to prepare your day was to plan ahead, tick everything on your days menu at the start of the day, and then you can either add a bit extra to meals or snacks to build your calories up, or to cut back a little to meet your calories for the day," she says.
As for exercise, due to my knee injury, my main form of exercise was on an exercise bike, trying for half-hour stints.
"Some days I could do this, other days I could only do about 15 mins. But I think having the support of my beautiful family kept me on track," she says.
"I actually did this Challenge with my eldest daughter Sarah, who also joined the 12 Week Challenge. By the end, she had lost about 8 kilos. I'm super proud of her.'
"We kept each other on track, which really helped. I even had hubby join in. This lifestyle is for the whole family. I would 100% do this again."