Healthy Mummy Raisha shares her ideas for minimising your sugar content this Halloween
Halloween is a fun time for kids it is also a time of year is also riddled with a sugar overload! This mum has put a Halloween twist on some healthy recipes to help you celebrate this scary holiday without the sugar.
Halloween is a fun time for kids and the time of the year they look forward to the most!
Unfortunately, this time of year is also riddled with a sugar overload!
Our lovely Healthy Mummy 28 Day Weight Loss Challenge mum, Raisha Aarden, has lots of healthy options and ideas for a healthier (and less of a sugar load) Halloween.
She has shared her Halloween twists on Healthy Mummy recipes. Here are some of our favourites ones…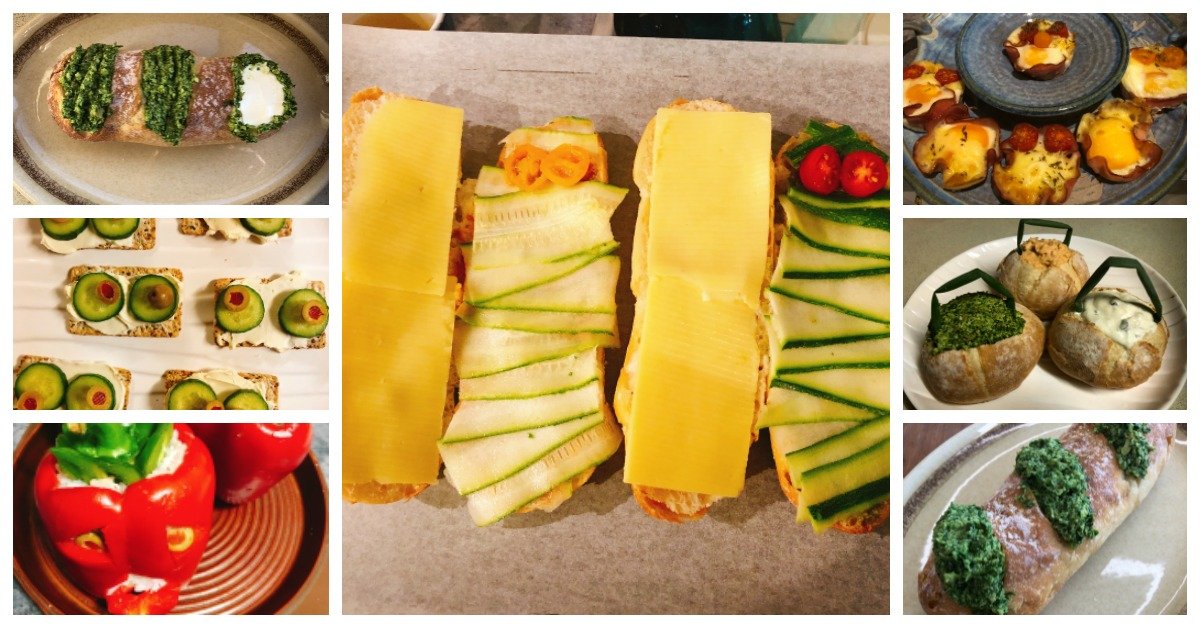 Healthy Halloween treats
When we thanked Raisha for all her Halloween recipe twist she said, "I'm loving it! We go big in our house for Halloween, so you've just got me started a little early!"
Here are some healthy and creative ideas to get you and your family healthy for Halloween!
Scary face
This treat has no change in calories, just cut & shaped differently.
The Melon with Ham and Cream Cheese recipe is available in the 28 Day Weight Loss Challenge recipe hub.
Ingredients:
half a melon
hame
cream cheese
To make the scary face:
To make this monster face, cut thin slices of melon at the centre of the melon. Lay melon down & cut jagged teeth around the seeds (don't just scoop out), then remove the rind. Lie flat, then arrange half the cream cheese in the rolled ham with the other half of the cream cheese between the monster teeth for the ham to sit in so the ham rolls with cream cheese in them look like eyes.
Monster face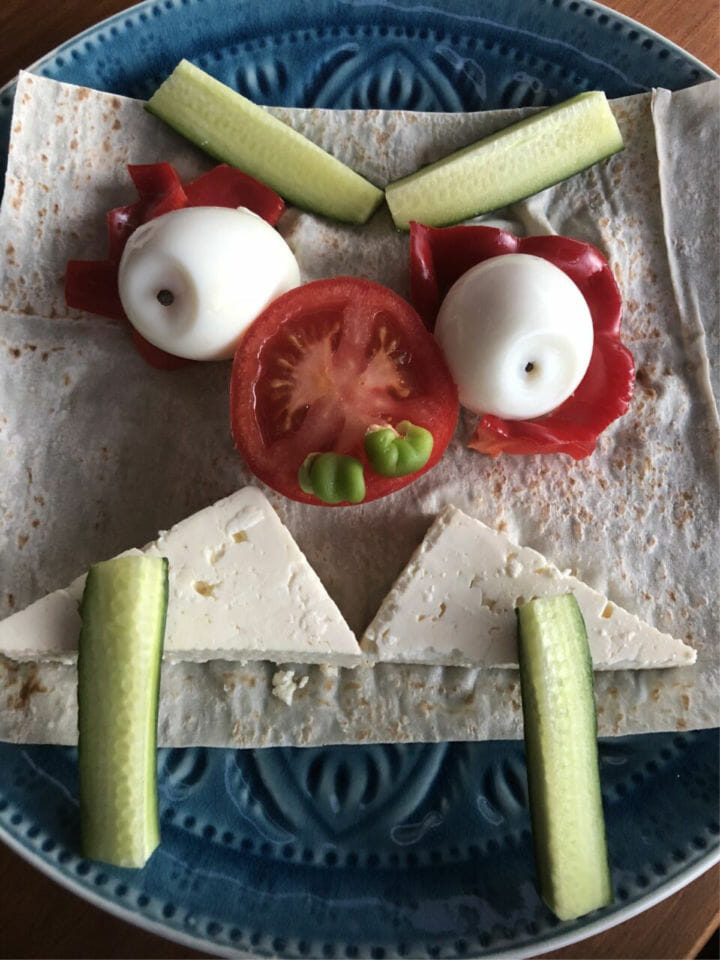 The Feta, Egg & Veggie Plate, available in the 28 Day Weight Loss Challenge recipe hub, becomes a Monster Face!
This mum's elder son enjoyed putting the face together!
Ingredients:
1 egg cut in half
1 cucumber sliced longways into quarters
half a red capsicum sliced longways
feta cheese cut into 2 triangles
1 slice gourmet tomato
flatbread
To make the monster face:
Spread the flatbread on a plate – this will be your face. Slice the cucumber longways and cut slices off the end of the capsicum and place on the flatbread to form the eyes. Cut the egg into halves and place over the capsicum. You can use the green bits of the capsicum to make the pupils of the eyes. Place the feta cheese on the flatbread to form the mouth. The two cucumber slices will form the fangs from the feta cheese. The other 2 cucumber slices will form the eyebrows. Enjoy immediately.
Jack O'Lantern face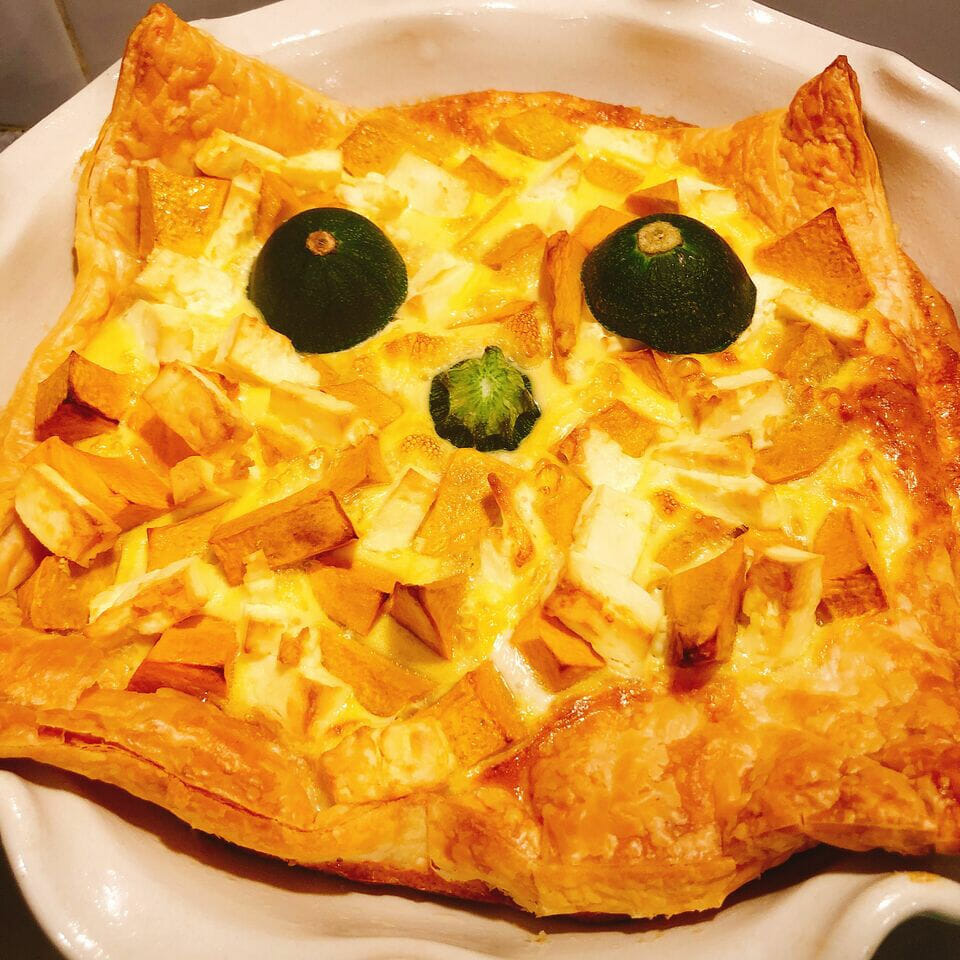 This is The Healthy Mummy Pumpkin & Feta Tart, a Halloween twist with zucchini eyes & nose.
This delicious recipe is The Healthy Mummy Pumpkin and Feta Tart and you can get this recipe in our 28 Day Weight Loss Challenge
To make the Jack O' Lantern face:
Cut the pumpkin pieces into triangles and point upwards to make jagged teeth so that it looks scary. Happy Halloween!
Healthy Mummy Mini Tiramisu Ghosts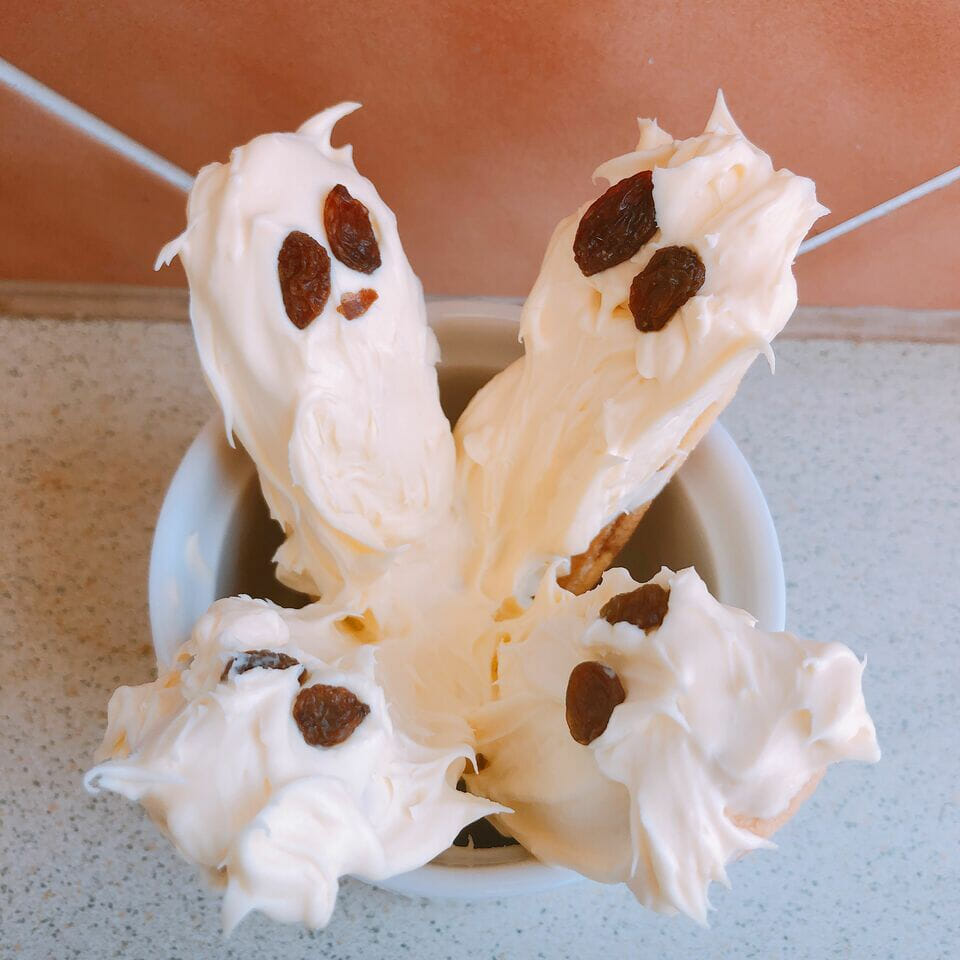 This delicious version of the Healthy Mummy tiramisu cake is a healthy version.
To make the ghosts:
Raisha says that this Halloween recipe will be even fewer calories than the original Healthy Mummy one because she didn't soak the Savoiardi biscuits in coffee or hot chocolate mix. Instead, she drizzled one teaspoon of The Healthy Mummy hot choc mix (no longer available) down the front of each ghost, then covered the front & sides of each ghost in the mascarpone mix.
The sultanas weigh 2g, so 4 calories there, but less in total.
You could bathe their backsides in the hot chocolate mix should you wish, which would bring the calories back up (pic of ghosts sitting in a chocolate bath!).
But they "look better standing than lying down," says Raisha. If they were totally soaked, they'd have to lie down.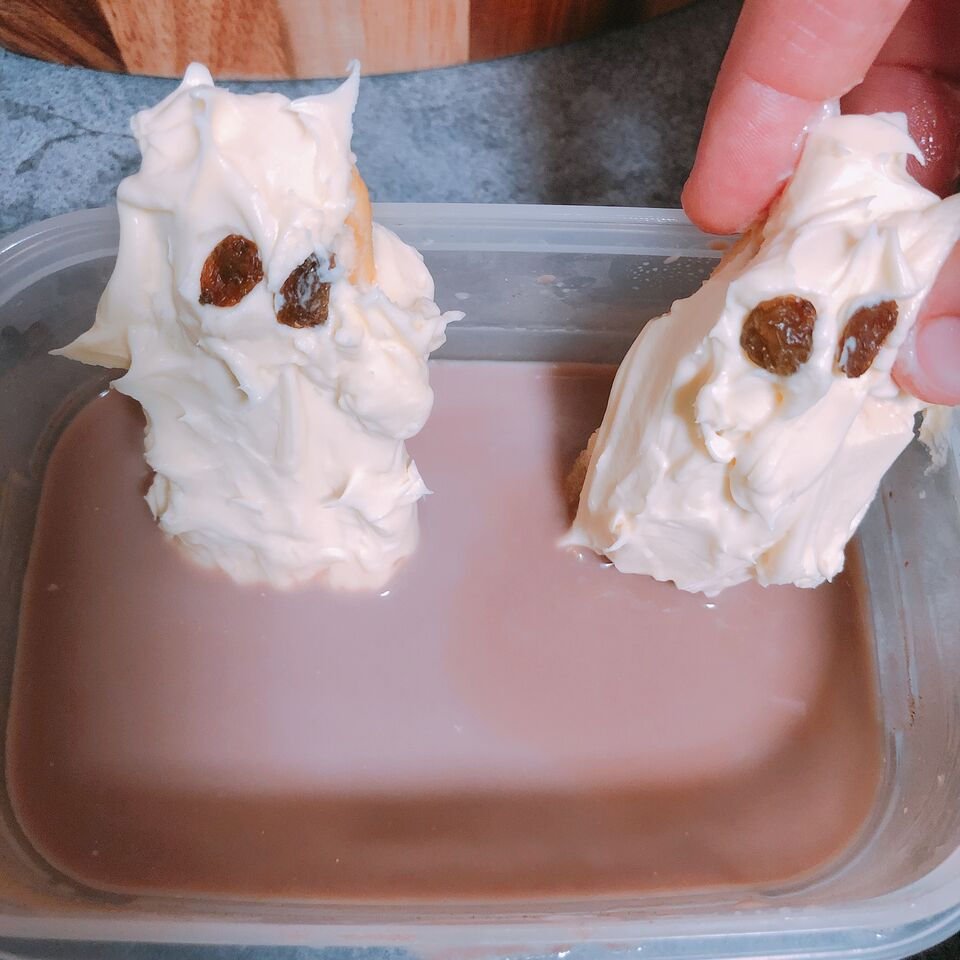 To keep the ghosts white, Raisha didn't add cocoa or cacao either.
Glazed-eyed monster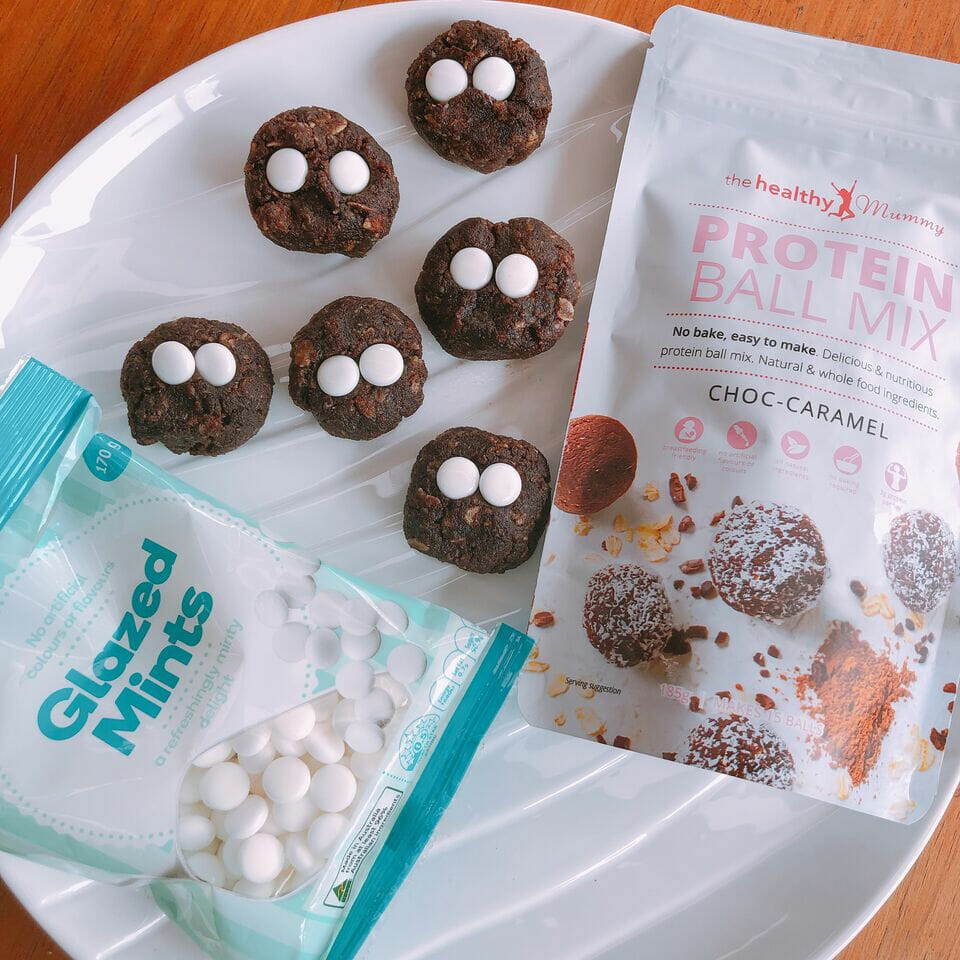 To make the glazed-eyed monster:
In place of The Healthy Mummy Choc Caramel Protein Mix, which is no longer available for sale, use this Caramel Chocolate Chunk Protein Balls recipe with Glazed Mint eyes.
Calories 80 per serve or ball plus 6 calories for the two mints.
Thus one ball with two mint eyes = 86 calories
Healthy Mummy recipe with a Halloween twist.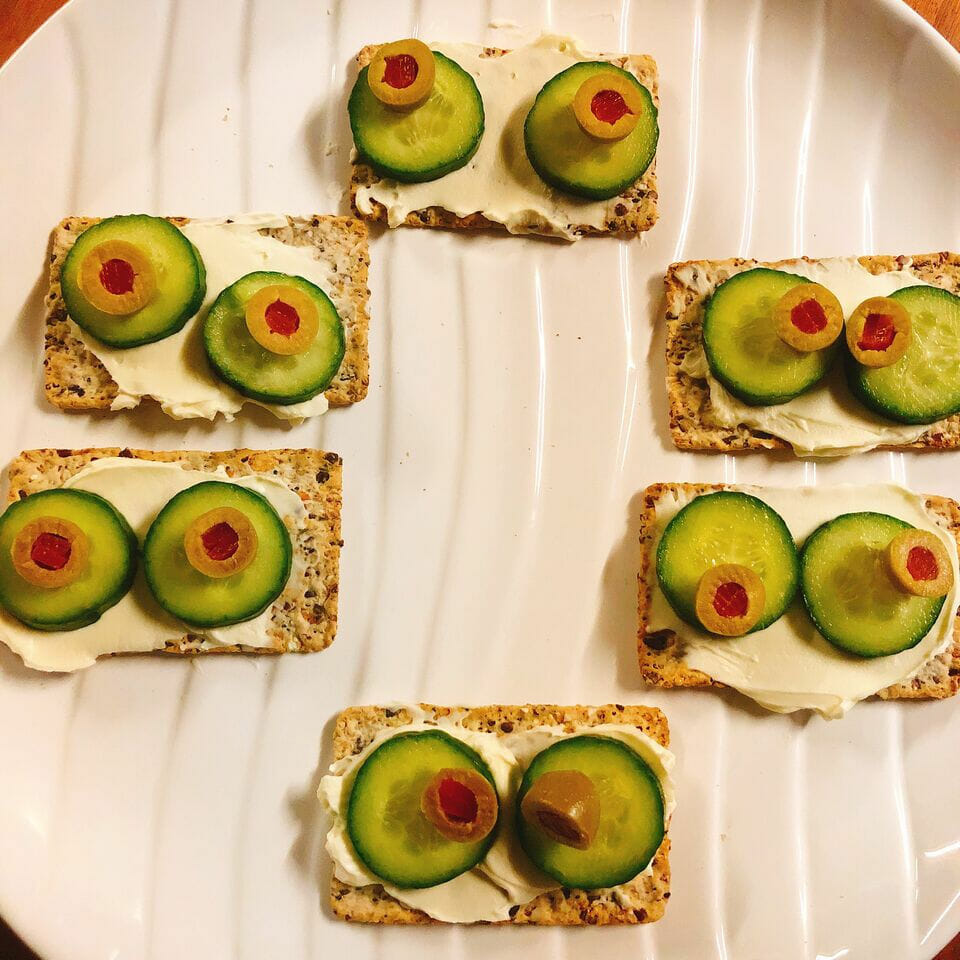 This is a twist on The Healthy Mummy Cucumber Rounds with Cream Cheese recipe available in the 28 Day Weight Loss Challenge recipe hub.
Ingredients
Ryvita
cream cheese
green olives
pimentos
How to make:
Spread the cream cheese and top with sliced cucumber and then green olives and pimentos to form the scary Halloween eyes.
132 Calories already; added green olives and pimentos bring the total to approximately 142 calories.
Thanks, Raisha we love all your gouly ways of making these Healthy Mummy recipes.
Are you ready to become a Healthy Mummy?
If you are wanting to lose weight and improve your energy – not to mention – help improve your overall health and well-being – our 28 Day Weight Loss Challenge is an awesome program to check out.
Our 28 Day Weight Loss Challenge includes:
28 days of at-home exercise routines (no gym needed) – with video instruction
Customisable and breastfeeding-friendly meal plans (including 7 Day Cleanse)
Time-efficient exercises for busy mums – under 30 mins
Challenge combines Pilates exercises with interval and circuit training (HIIT)
Suitable for basic to advanced fitness levels
Home to thousands of EASY-TO-MAKE recipes!
To learn more about our 28 DAY WEIGHT LOSS CHALLENGE CLICK HERE or purchase our Smoothies.