REAL mums reveal their VISIBLE results with SKIN Body Sculpting Lotion
Finally a skin firming lotion that is proven by REAL mums to have visible results.
Yes, we are talking about The Healthy Mummy SKIN Body Firming Lotion.
See what some of our mums have to say about it and check out their AMAZING results in as little as one week.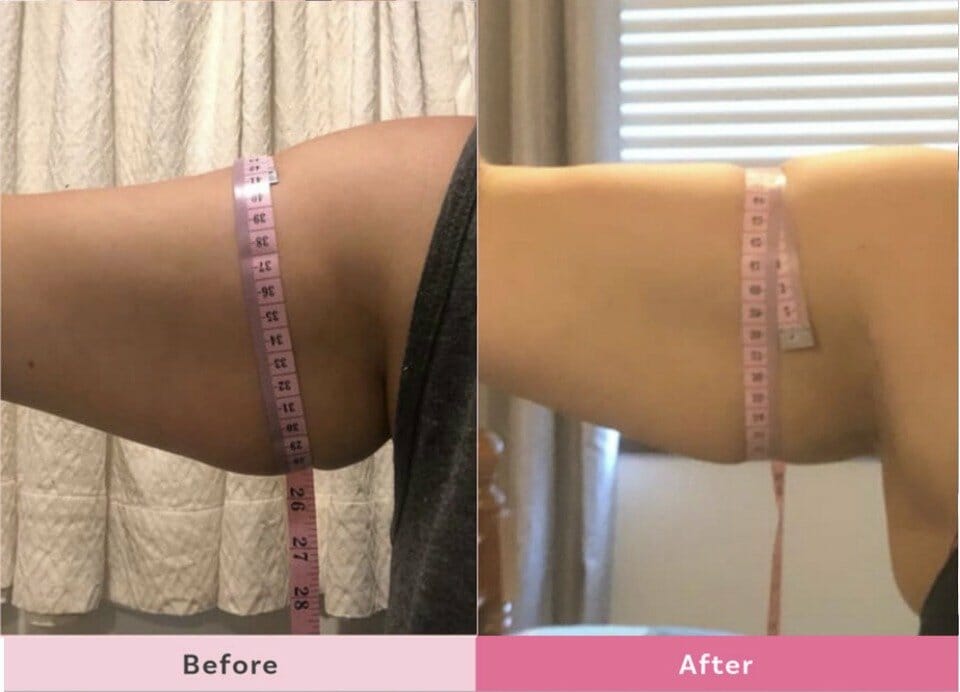 Real mums within The Healthy Mummy community have been sharing their results after using SKIN Body Sculpting Lotion.
They couldn't be more excited about the difference they are seeing in their skin tone and texture, and nor can we.
SKIN Body Sculpting Lotion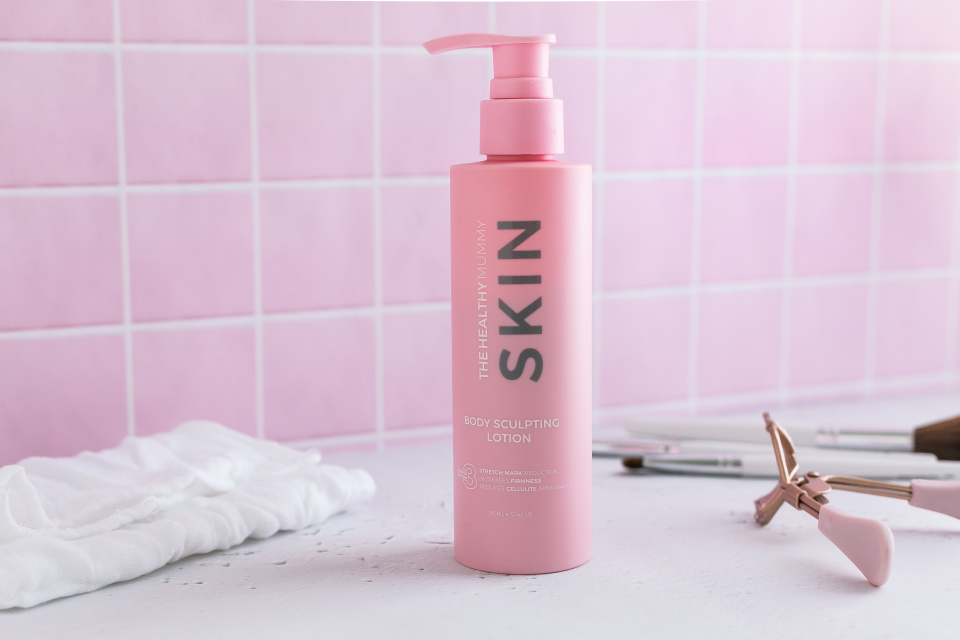 Kate Jacklin – results after 2 weeks using Body Sculpting Lotion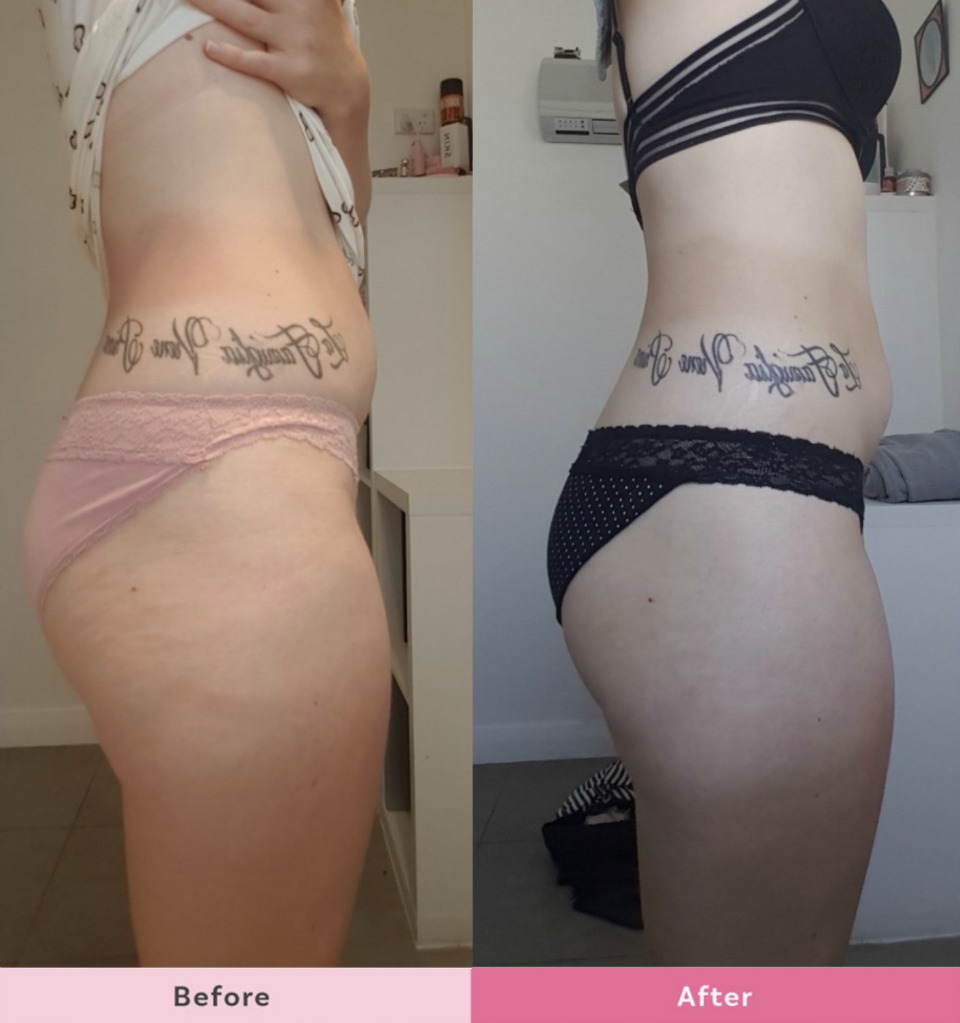 Mum Kate says "So hard to take a picture exactly the same.
I've been using SKIN Body Sculpting Lotion for about two weeks with a day here or there missed.
My skin is feeling a lot firmer, especially the top of my thighs/bum, my stretch marks are soo much lighter in colour and I swear not as deep as they were.
Now I'm not one who EVER used daily moisturisers or cream on my body. Seriously, never! I was super sceptic and I'm quite amazed that I'm actually seeing results.
Healthy Mummy you've impressed me AGAIN!"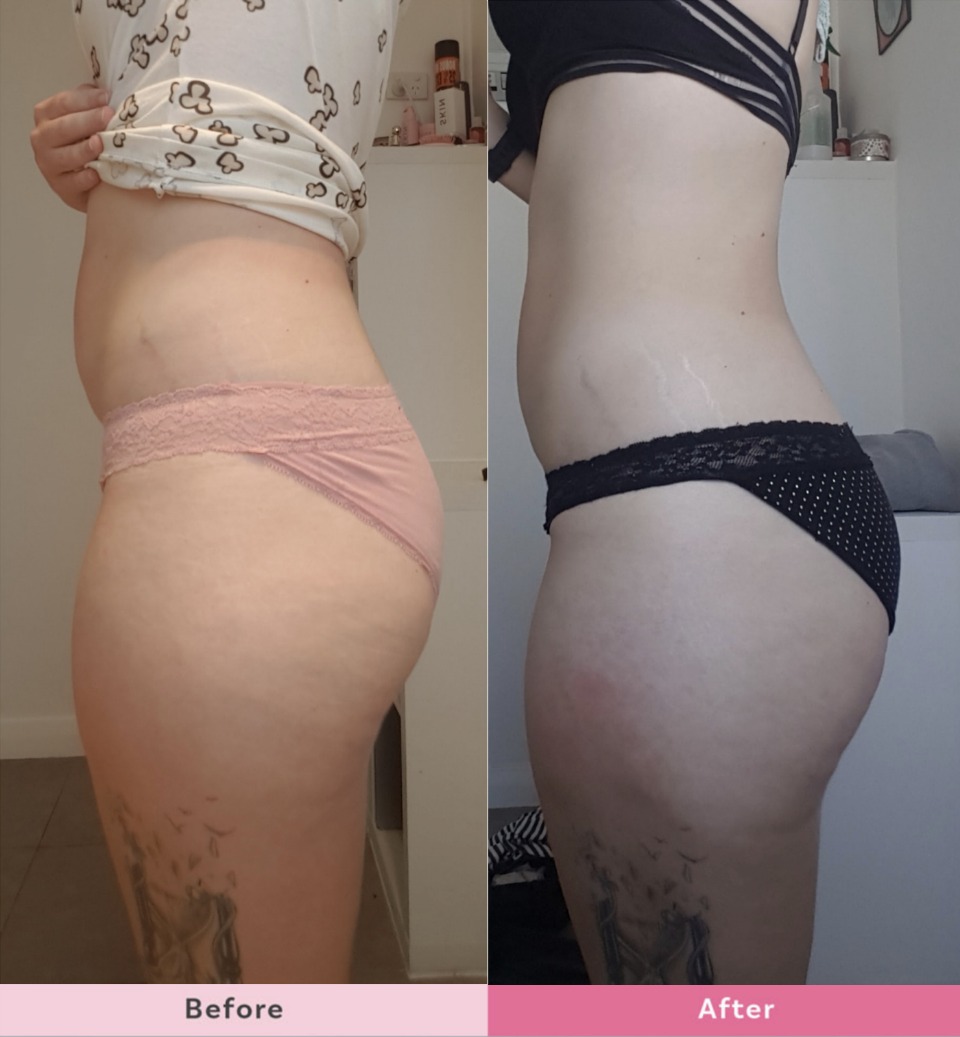 Amy Thompson – results after 3 months using Body Sculpting Lotion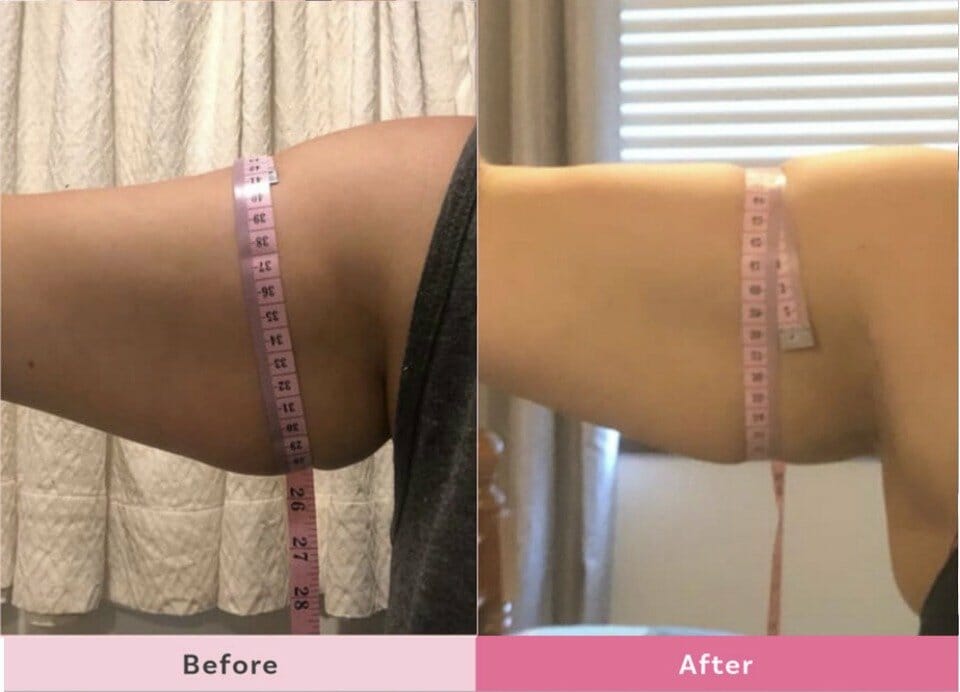 Amy says "The Healthy Mummy Body Sculpting Lotion WORKS!
In conjunction with exercise and using this AMAZING lotion, here are my results after using the lotion twice a day for 3 months.  
Here are some exercises I have done to focus on this area too". See 4 Easy Exercises for Toned Arms.
Lauren Kolstad – results after 1 week using Body Sculpting Lotion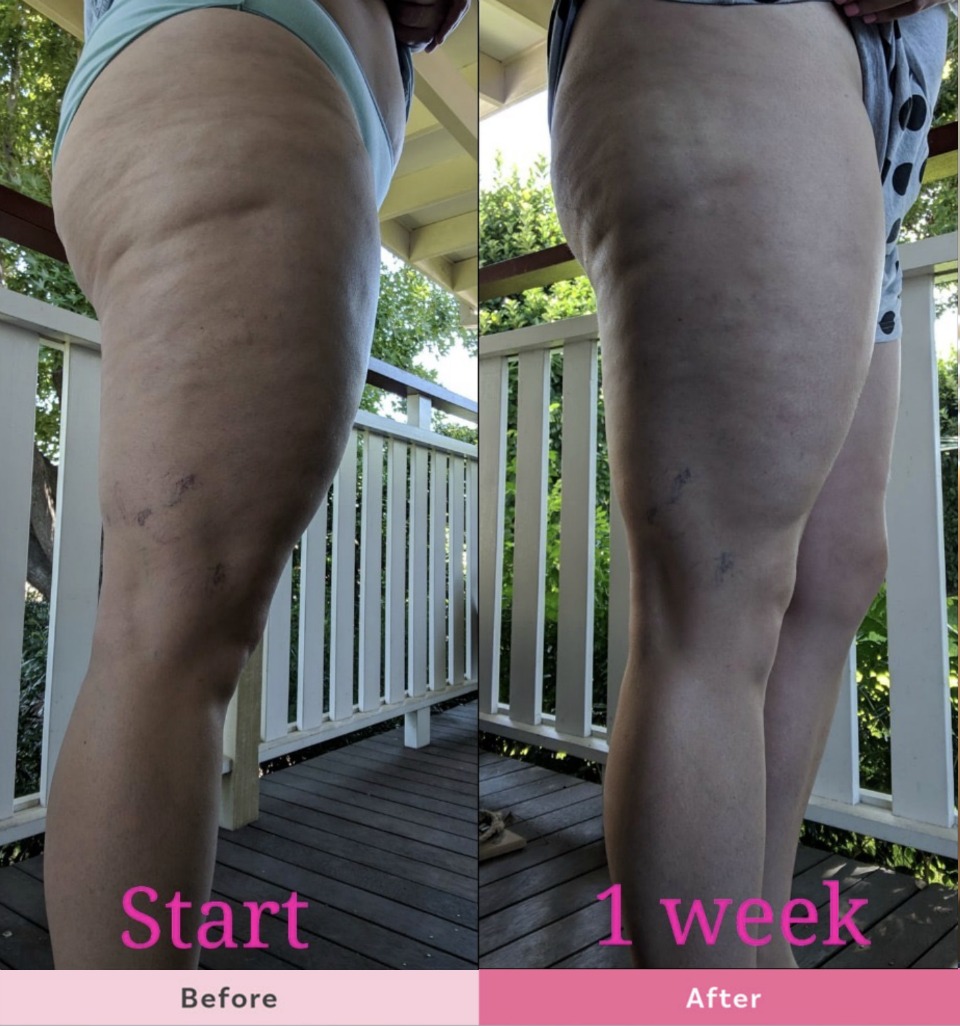 Mum Lauren says "One week using the NEW Healthy Mummy Body Sculpting Cream.
I've been concentrating on the top of my legs (knee up), hips, lower tummy and upper arm (elbow up).
I feel that the comparison doesn't look like much in picture, but in real life I've definitely noticed my legs, tummy and arms are smoother and the stretchies are less noticeable (though mine weren't red to begin with).
It's only been one week (I've been dry brushing 3 x week as well) so I'm very excited to see the difference in a month! "
Anna Smith – results after 9 days using Body Sculpting Lotion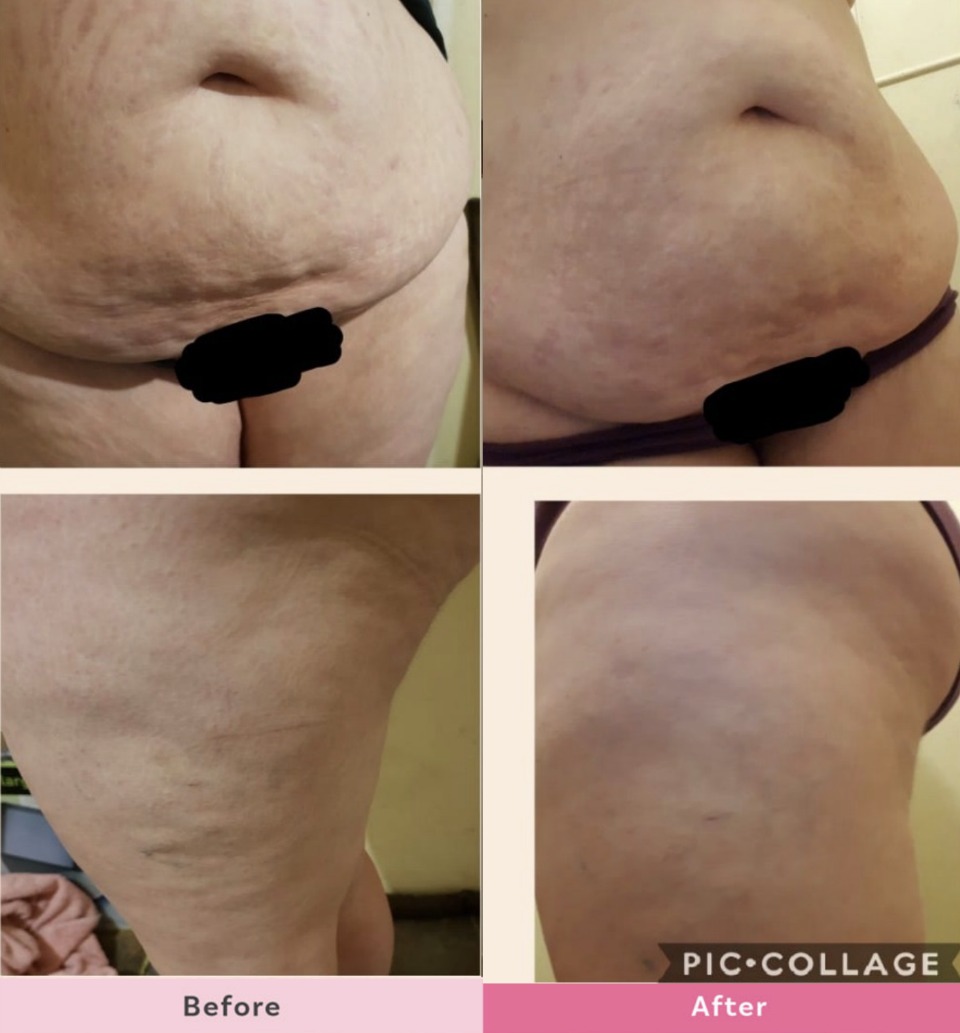 Anna says "Ok sorry to anyone that knows me. I wouldn't normally post pics like this but I just had too.
If you haven't tried the new Skin range yet here is some pics of my progress using the sculpting lotion every night. It's amazing and it smells amazing.
I was super worried about using it as I have super sensitive skin. I even get eczema from sorbolene cream but I have not had one reaction to this cream.
1st pics are from when I started using it on the 13th of Feb and the 2nd pics are as of tonight 22nd Feb".
The Healthy Mummy team would like to thank these mums for sharing their early results with us.  We can't wait to check in with them again in a couple of months and share more before and afters.
Want smoother skin? Order NOW!
Don't miss out on our Body Sculpting Lotion from our new SKIN beauty range!
Let us take care of your skin so you can take care of yourself and everyone else.