For this mum a Healthy Mummy Smoothie a day has meant 24 kilos GONE FOR GOOD!
Mum Kimmy has found her ideal combination for weight loss! Healthy Mummy Smoothies, plus Water, plus Exercise has proved to be the perfect trifecta for losing weight!
In just four short months she has lost a whopping 24 kilos going down from 126kgs to 102kgs and dropping 3 dress sizes! And she is well on her way to losing another 20!
Find out how she did it below…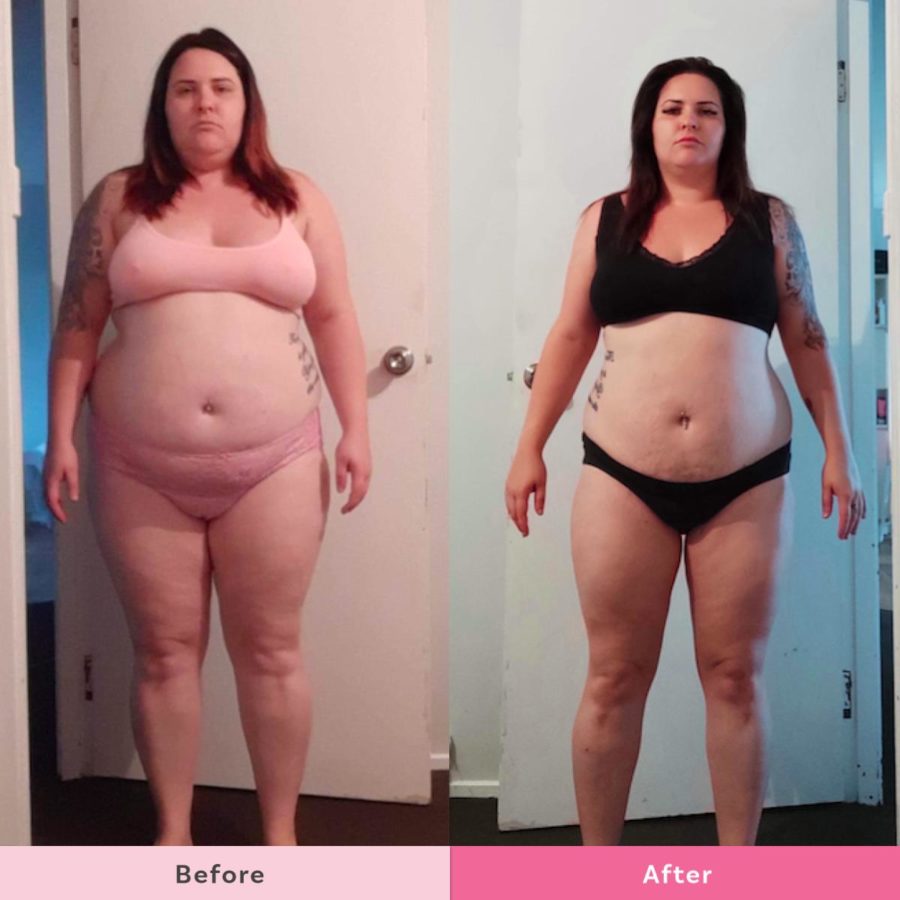 29 year old Kimmy Szanyi is from Plumpton in NSW and mum to a 2 year old daughter. After leaving a difficult relationship of four years, Kimmy knew it was time to lose weight and regain her self esteem. She was 126 kilos.
"I found it hard to get motivated at first, so I started with a personal trainer three days a week for the first nine weeks then after that, I was confident enough to start at a gym."
Along with exercising, Kimmy started using the Healthy Mummy Smoothies to help with her weight loss journey.
"I started off with the Healthy Mummy Smoothies. I had one every day for breakfast and sometimes dinner. If I had one for breakfast I would add a banana and mixed berries sometimes a little bit of honey. My favourite flavour is salted caramel."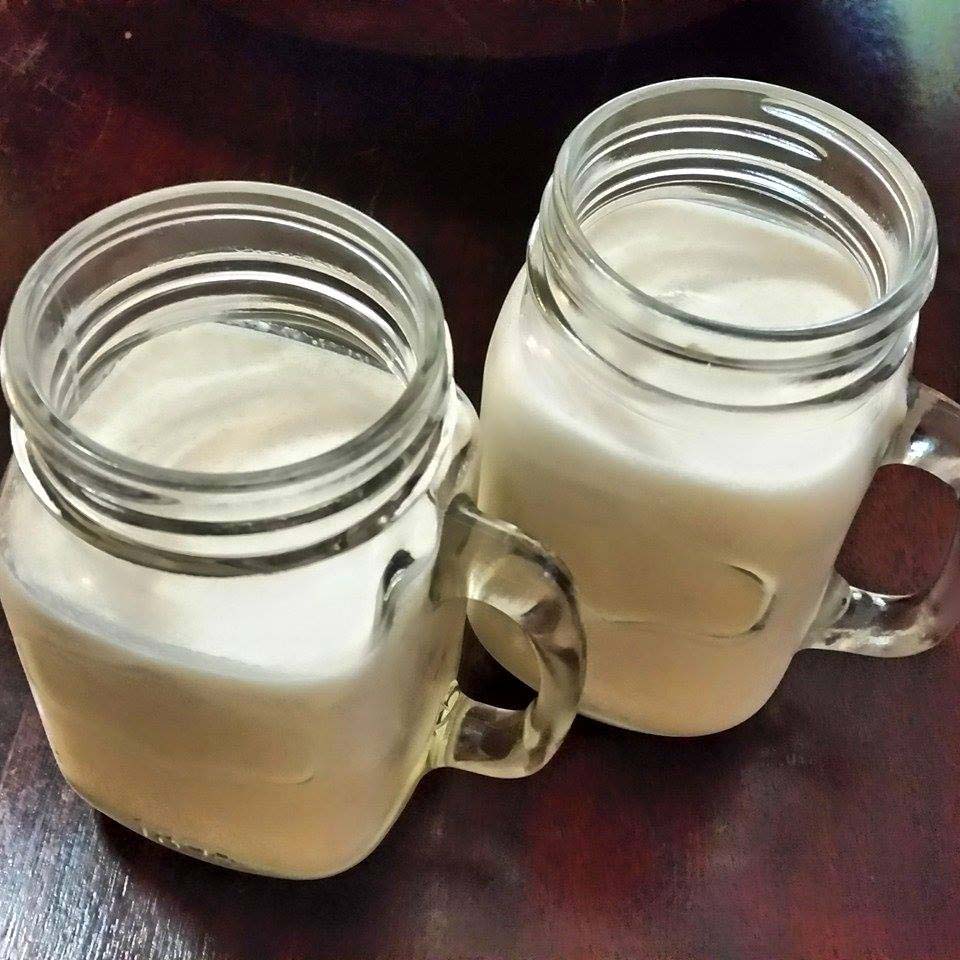 "If I had my Smoothie at dinner I would have just the shake with milk and made sure I would not eat later then 6.30 pm."
"I also was having salads for lunch and if I did make meals I would only have chicken with vegetables."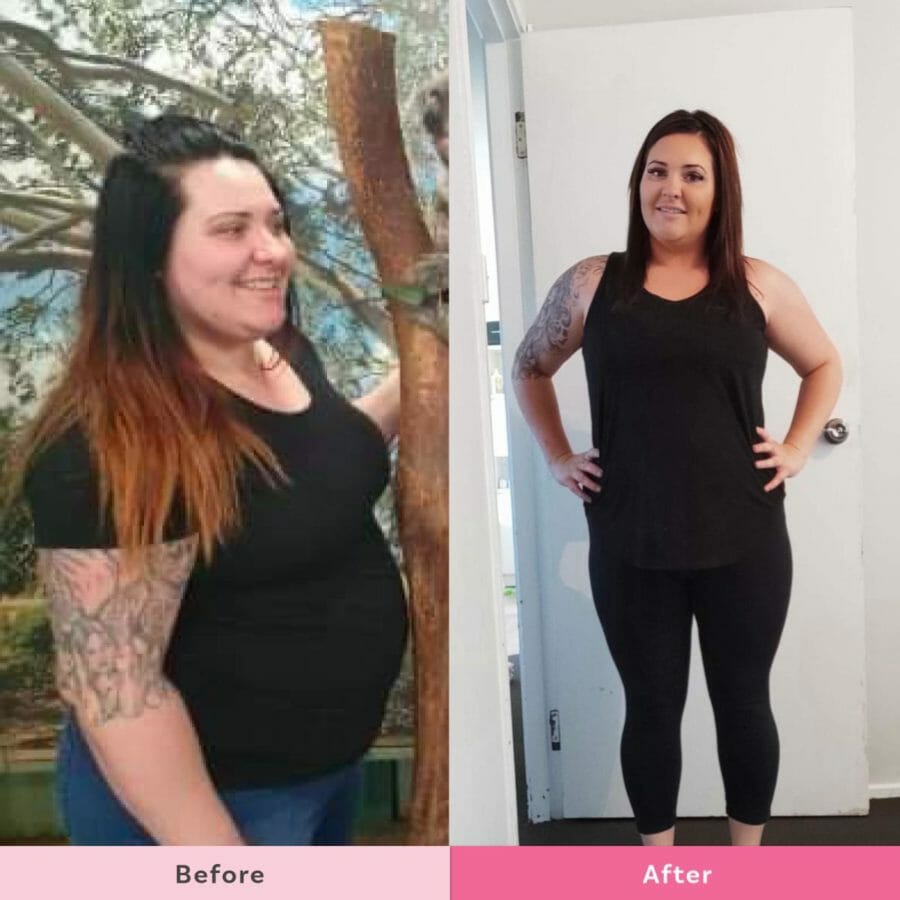 After 12 weeks of exercising, using Healthy  Mummy Smoothies and drinking at least 2 litres of water, Kimmy found that not only had she lost weight, but there were also some unexpected benefits.
"I suffered from extreme anxiety and depression since I was 14 and had been on medication after my pregnancy but after working out for 12 weeks I was able to finally get off my medication as working out regularly helped my mental health now I love working out and definitely need to do it 3 times a week."
"I did find I used to love sweets but after drinking 2 litres of water daily after a week weeks my body changed, my portion sizes became smaller as I decided to use my daughter's plate instead."
Kimmy's Weight Loss success so far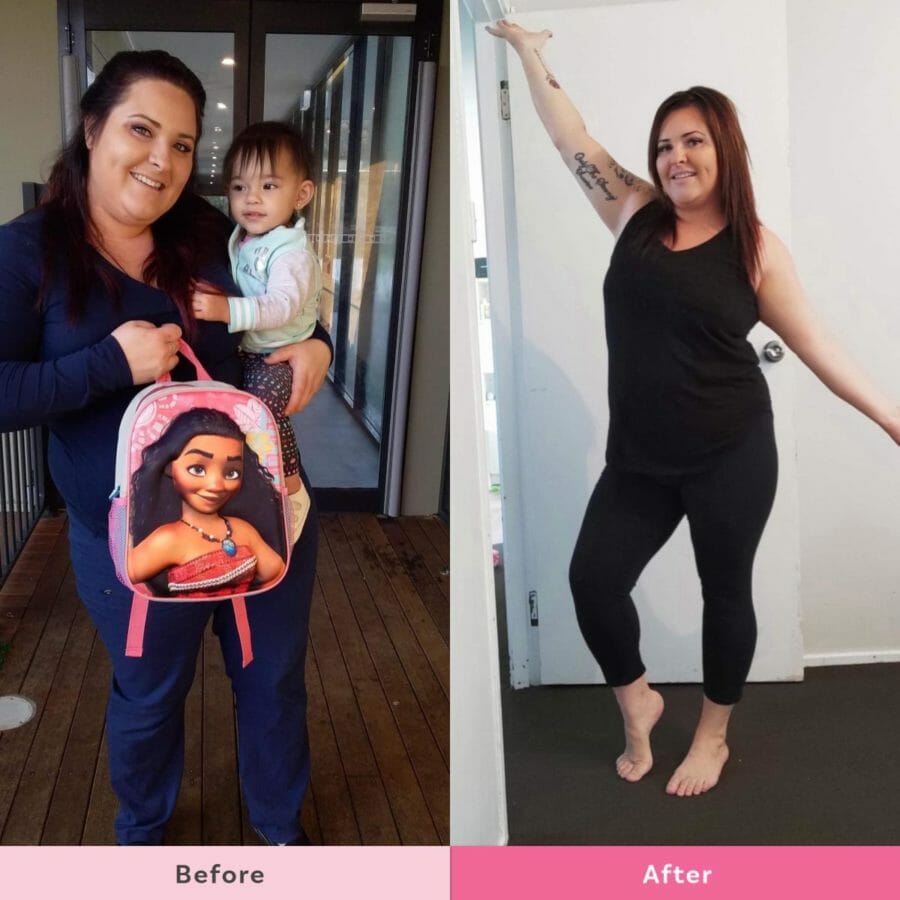 "With Healthy Mummy I have lost 24 kg as of today but plan to lose at least another 20 kg"
Kimmy has some top tips for other Mums on a weight loss journey
Keep trying every day if you fall behind it's ok. pick yourself back up and try to do some positive things for yourself.
It does take time. I chose not to weigh myself for at least 8 weeks because I felt if I didn't get the results I wanted I would be disappointed but 8 weeks was enough for me to see a good weight loss I was happy with.
Make sure you measure your body in cm I found I lost more in cm then in kg it really helped to motivate me.
Don't be afraid to reach out for help there are a lot of supporting people out there.
Awesome work Kimmy! Thank you for shaing your inspiring story with us.
Grab your own Healthy Mummy Smoothie today!
Having a Healthy Mummy Smoothie can be a great addition to your day – plus if you are a breastfeeding mum they are safe for use in breastfeeding. You can use them with healthy eating plans on the  28 Day Weight Loss Challenges.
Mums all over the world, love our smoothies. And they are great for getting lots of nutrition into your body if you are too time poor or tired to cook a meal. Mums know they can trust our weight loss smoothies and guaranteed optimal health and nutritional benefits from them.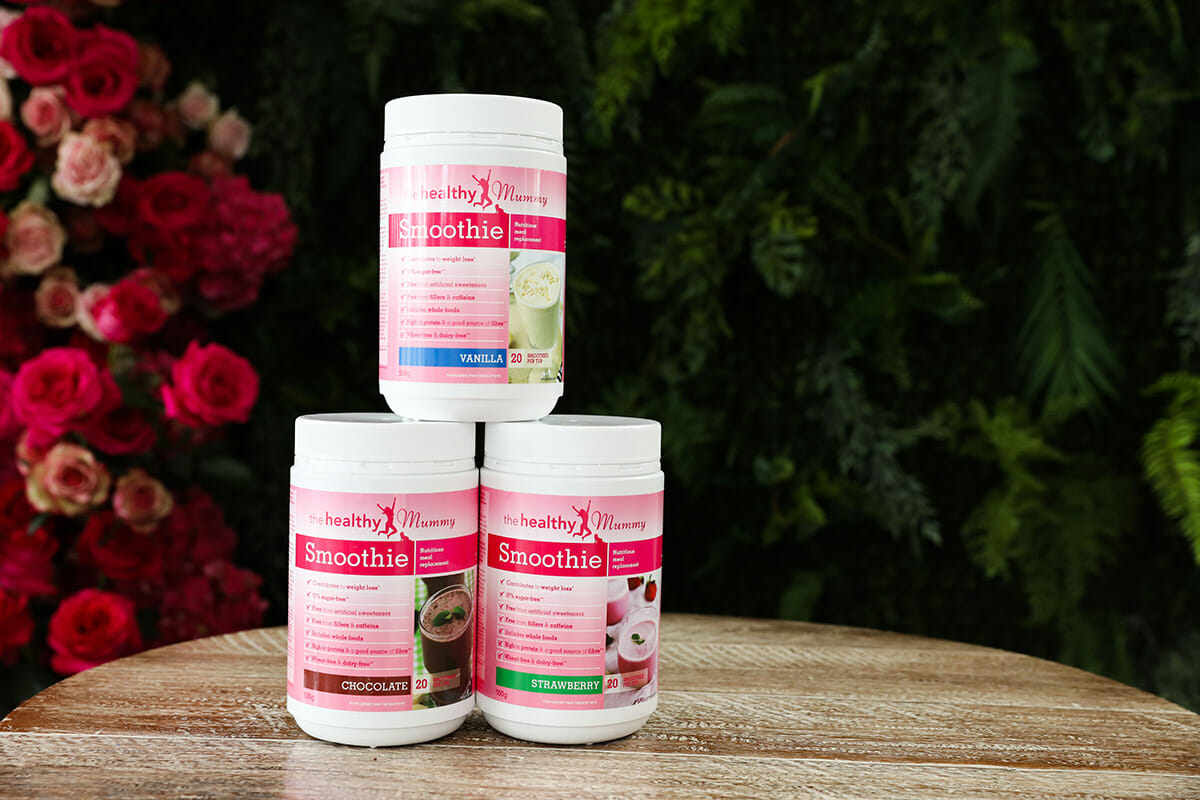 Ready to jump on board with thousands of other mums who are losing weight while enjoying these mouthwatering smoothie recipes? If so, order your Healthy Mummy smoothie mix today.
Need more great recipes? Check out many more of our free smoothie recipes.
Want to know more? Read what makes The Healthy Mummy smoothie different from other weight loss shakes?
Why smoothies are great for busy and breastfeeding mums. 
You may also enjoy reading real mum inspirational weight loss stories.