The difference between energy drinks and The Healthy Mummy Super Greens
If you are used to drinking an energy drink for a burst of energy try The Healthy Mummy Super Greens they are packed full of superfood goodness that will increase your energy and are good for you. Just ask our mums.
Energy drinks have become increasingly popular in recent years and many people consume them with the belief that they will help boost energy! However, new research shows that they are not as good for you as you are led to believe.
So you want to make a change to a healthier alternative, try The Healthy Mummy Super Greens. You can have it with just water or you can drop it in your smoothie and get the energy hit and extra nutrients. And the best thing, unlike energy drinks The Healthy Mummy Super Greens is all natural.
It really is the best change you can make get your daily energy boost.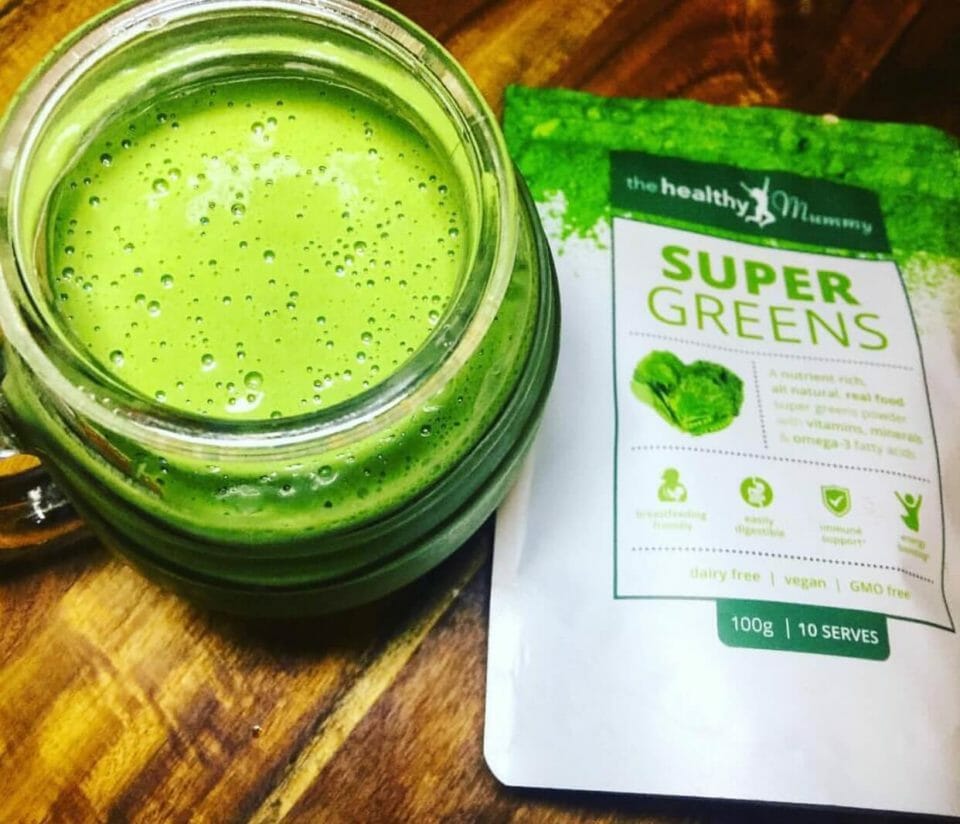 Energy drinks and The Healthy Mummy Super Greens have different effects on your health
Energy drinks
Energy drinks may give you a boost when Monday morning hits you hard. But beyond that initial pick me up, the red, blue or green coloured beverage may not be doing as much for your body as you think.
What you might not know is that energy drinks can contain high levels of caffeine or ingredients containing caffeine, and depending on how much you consume, it can affect you and your health in different ways.
Small amounts of caffeine may have the following effects:
You feel more awake
Your heart beats faster
You urinate more
Your body temperature rises
Your digestive system produces more acid.
Besides the caffeine, the energy drink also contains immense amounts of sugar. A diet high in sugar has many negative effects on health. Some of these include:
dental cavities
weight gain and obesity
an increase in heart disease risk factors such as obesity, high blood pressure and inflammation
has been shown to be linked to acne
The energy drink has a counter effect on weight loss as it is high in calories. It may be appealing in that it is said to give you that quick boost of energy, but there is no magic bullet for strength and endurance. True energy comes from a healthy diet rich in whole foods.
The Healthy Mummy Super Greens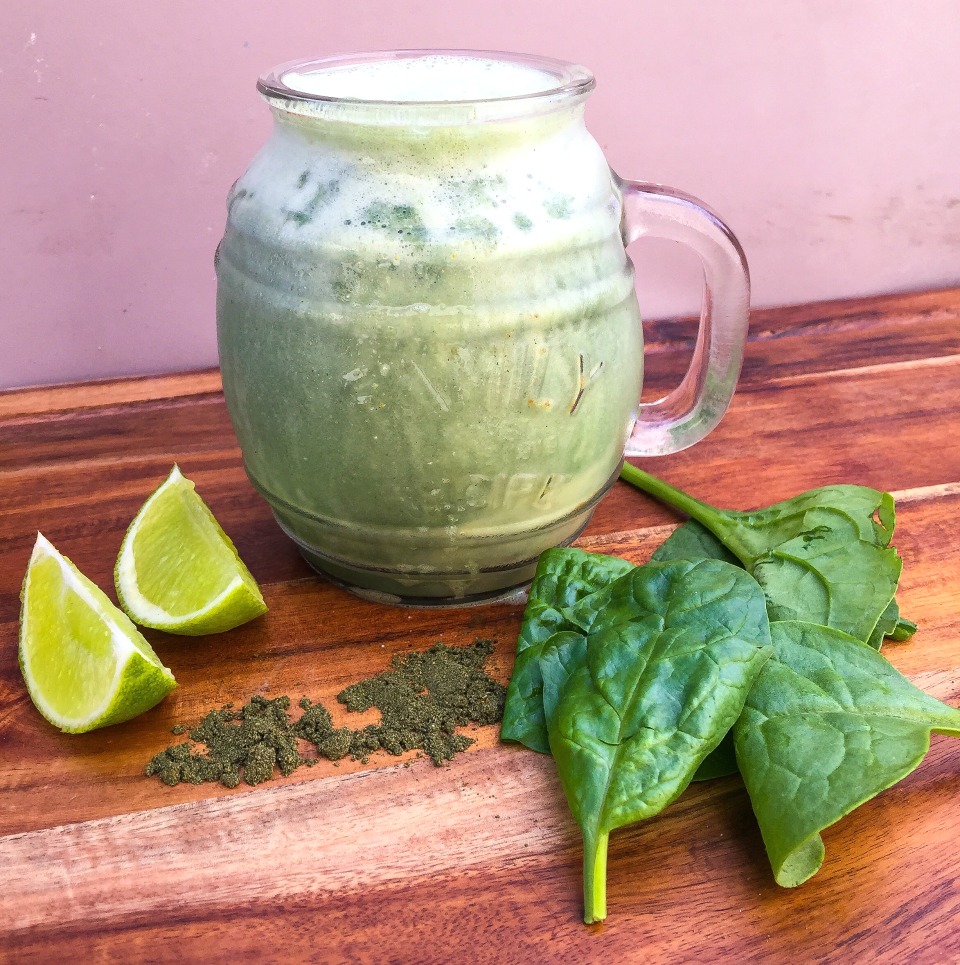 The Healthy Mummy Super Greens is packed with green power. It is a synergistic blend of whole foods and is packed with nature's most nutrient dense green superfoods. These include Spirulina, Chlorella, Barley Grass Powder, Alfalfa Powder Chorella Powder, Spinach Powder.
It also contains a range of super fruit and veg blend. Your body will love you for filling it with natural goodness more than those ingredients found in synthetic formulations such as energy drinks.
The Healthy Mummy Super Greens is bursting with whole food goodness, it is a nutrient rich, all natural, real food super greens powder filled with vitamins, minerals and omega 3 fatty acids.
Replenishing your energy levels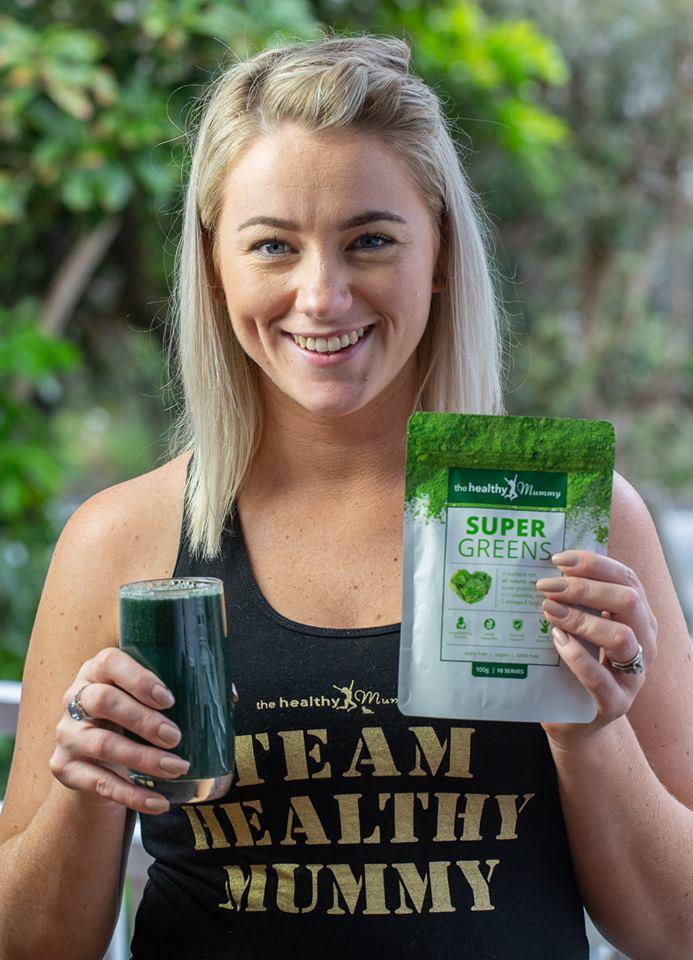 The Healthy Mummy Super Greens is a quick, easy and healthy energy booster for a busy mum when you are looking for something to help you last the distance in exercise, work and home.
When we asked our lovely mum Carolyn Terry what she thought about our Healthy Mummy Super Greens, she was quick to give us an answer.

Carolyn is very passionate about The Healthy Mummy Super Greens drink and explains why she started having The Healthy Mummy Super Greens and why she ditched the energy drink.
This is what she says, "I'm a single mum to three, I work full time, and am completing a degree part-time, so my time is precious!"
"Before The Healthy Mummy, that meant we ate lots of takeaway and convenience foods. And with such unhealthy eating habits and limited exercise, I packed on the weight," she admitted.
Embarking on The Healthy Mummy journey
"I became a 28 Day Weight Loss Challenge member about 4 months ago," she explains. Since then, Terry has lost 9kg but has gained so many health benefits. "I live a more active lifestyle, and the kids love it too!"

Carolyn says she adds Super Greens to her smoothies each morning. "But they are also great on their own in a glass of water," she says. "I take the Super Greens for that afternoon pick me up. I really notice the days when I don't have my Super Greens!"
Read what our other mums think about The Healthy Mummy Super Greens
Jinjamarda says "they have saved me so many times"

Jinjamarda Blue says she was feeling super special when she got home to a super surprise. "I have an absolute love for my Healthy Mummy Super Greens, they have saved me so many times!"
"Extremely appreciated and most definitely made me smile after a very emotional day yesterday, thank you so very much!"
Tegan makes a special smoothie to enjoy her Healthy Mummy Super Greens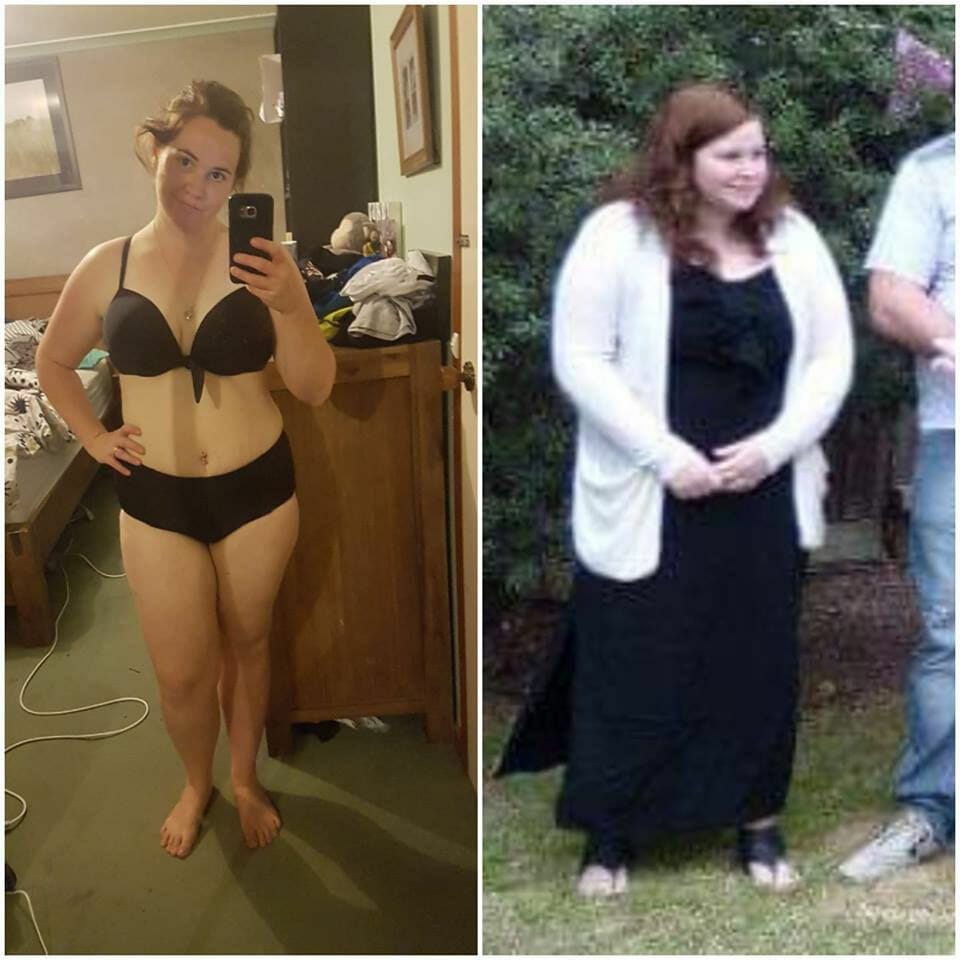 Tegan Palmer loves her green goodness. She makes what she calls the Raspberry Ripple Super Green smoothie and she says it's delicious.
She says it consists of six ingredients:
1. The Healthy Mummy Vanilla Smoothie mix
2. The Healthy Mummy Super Greens
3. Frozen banana
4. Frozen strawberries
5. Oats
6. Water
"I honestly didn't think The Healthy Mummy Super Greens would work! I gave it a go for a few days in my smoothies, and I felt more energised," Tegan says.
"The kids and hubby have all been really sick and I surprisingly haven't gotten their flu (normally I just have to look at them when they are sick and I instantly get sick)."
Tegan says there was a lot of bad night's sleep, however, she still felt energised. "The lack of sleep didn't seem to worry me at all, I still felt like I had full nights of uninterrupted sleep!" Her husband was amazed by all her energy.
"How are you still going, I'm wrecked," he would say.
Sometimes Tegan would forget to add it in and it would all hit her. "I woke up ok but come two or three o' clock, I felt like I could go for a sleep, I went back to feeling tired and just flat, no energy at all!"
Tegan made a vow to herself never to forget! "So here I am this morning making a vow to NEVER forget Healthy Mummy Super Greens in the morning again!"
Stephanie says Healthy Mummy Super Greens gives her the power to get through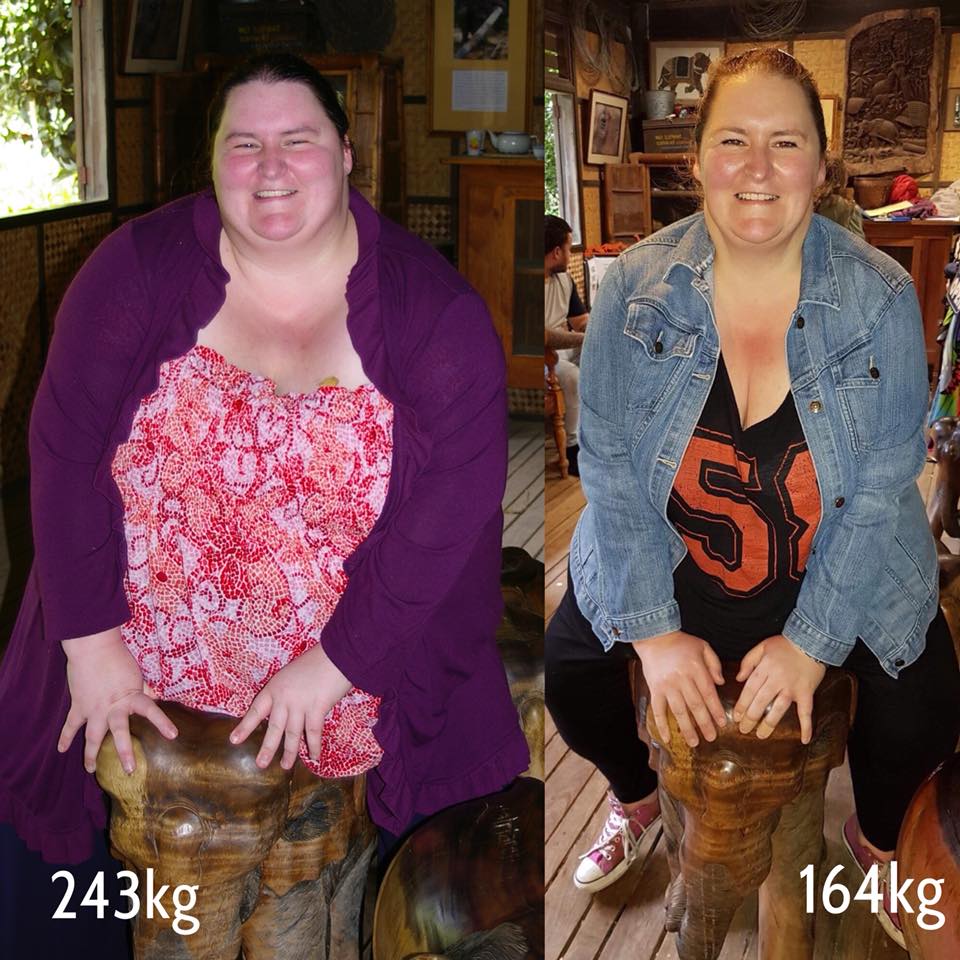 Stephanie says that The Healthy Mummy Super Greens give her the power to get through. "Aaahhh, Healthy Mummy Super Greens! Give me the power to get through the rest of the night!"
"I went to the gym this morning and just got home from boot camp. I have burnt a total of 9,485KJ today and I'm feeling fabulous but physically and mentally exhausted. This will give me the kick I need."
Stephanie says that when she first started The Healthy Mummy, she used The Healthy Mummy Super Greens to quit coffee. "I remember reading the posts thinking 'this girl has to be joking!' but she was right."
Stephanie says that she had Healthy Mummy Super Greens every morning instead of her usual coffee and after a few days, she started to feel so much more vibrant, energetic and alive!
"They taste like berries. They aren't revolting by any stretch and have a sweet taste to them. Check them out if you haven't already. They help unleash my superpowers." Stephanie explains.
If you want to try the power of The Healthy Mummy Super Greens for yourself you can grab some here.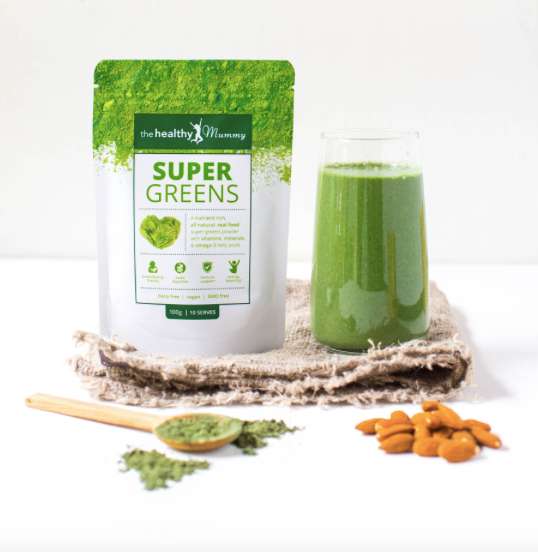 - Super Greens Powder -
Designed to Boost Energy
Energising and immune boosting blend of superfoods and healthy greens, that doesn't taste like grass. Feel SUPER with Super Greens!
With a slight cranberry flavour, it tastes DELICIOUS.
You will LOVE our super greens! You can add it to your smoothies or mix it into a glass of water each day.