Mum-approved weight loss motivation tips to stay on track around the holidays
For many people, weight loss motivation dips over the holiday period and they can find themselves going backwards. But that doesn't have to be you! Follow our top tips to stay on track during the craziness of the holidays.
For most mums, the holidays are a super busy time: get travel plans in order, buy gifts, answer letters to Santa, the list goes on and on! You probably find yourself wearing 10 different hats just to manage it all (and that's in a single day!).
In this article, we'll cover different weight loss motivation tips to suit all the different hats you wear so you can navigate the busy season and still stay on track with your weight loss goals.
Jump ahead to read more: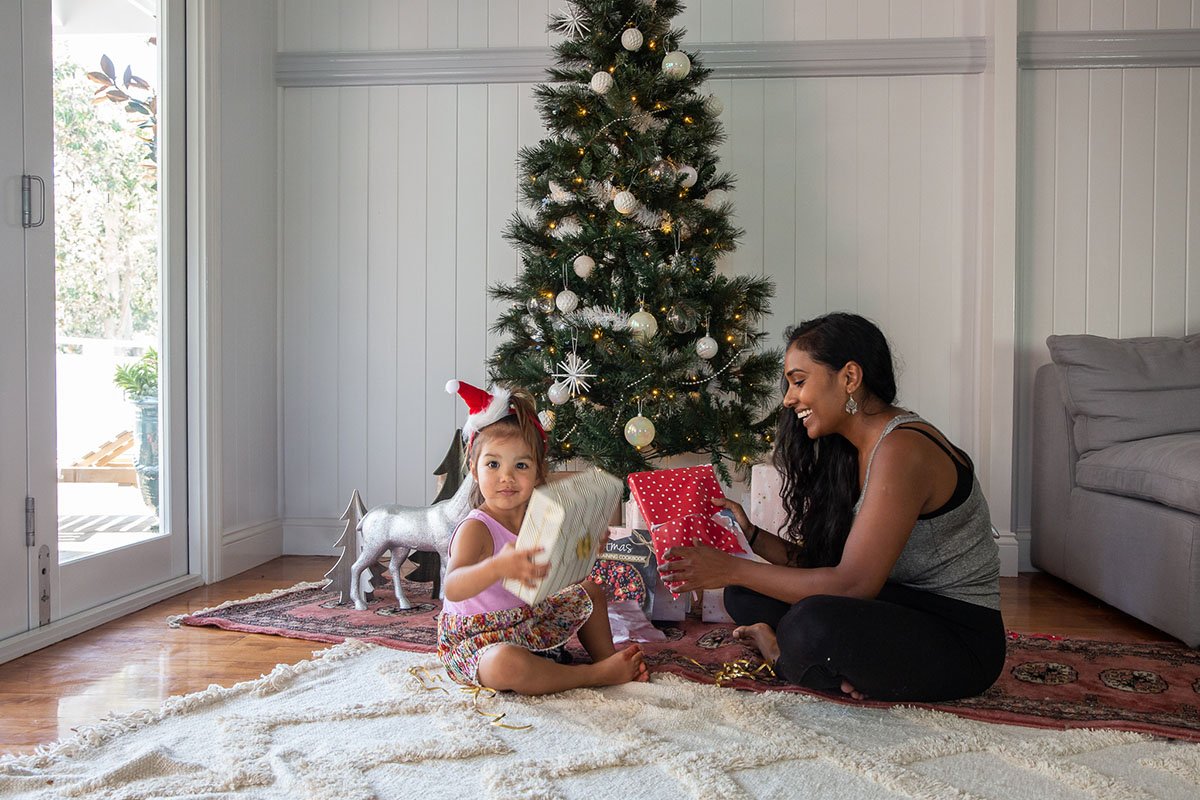 What type of holiday mum are you?
We've put together specific tips to help you get through any situation you might have to deal with (and any hat you might have to wear) these holidays.
The party planner
Hosting Christmas or New Years' Eve at your place? There's so much to think about: decorations, invitations, entertainment, seating plans, and most importantly… FOOD! Keep your weight loss motivation and goals on track by planning everything well in advance, keeping up with your regular meal plans, and making sure you've included healthy options for you and your guests.
The world traveller
Jet-setting off to the other side of the world? Or just taking a few days to sit at the beach? Either way, it doesn't have to derail your weight loss goals. In fact, going on holidays can be an amazing weight loss motivation because you want to look and feel your best. And you can even treat your holiday as a little reset away from your everyday routine. That way, you can really focus on your health, make better choices, and spend extra time moving your body. Then you'll come back from your holiday refreshed and healthier.
The stress head
It's a little hard to avoid stress this holiday period – there's just so much to do! But the problem with stress is it affects our hormones and makes us want to eat comfort food – and this is so not good for your weight loss motivation! Instead of fully stressing out, keep your stress levels low by planning everything out carefully, writing lists, and keeping organised. You've got this! And plan healthy snacks so you don't reach for sugary treats when your weight loss motivation dips.
The head chef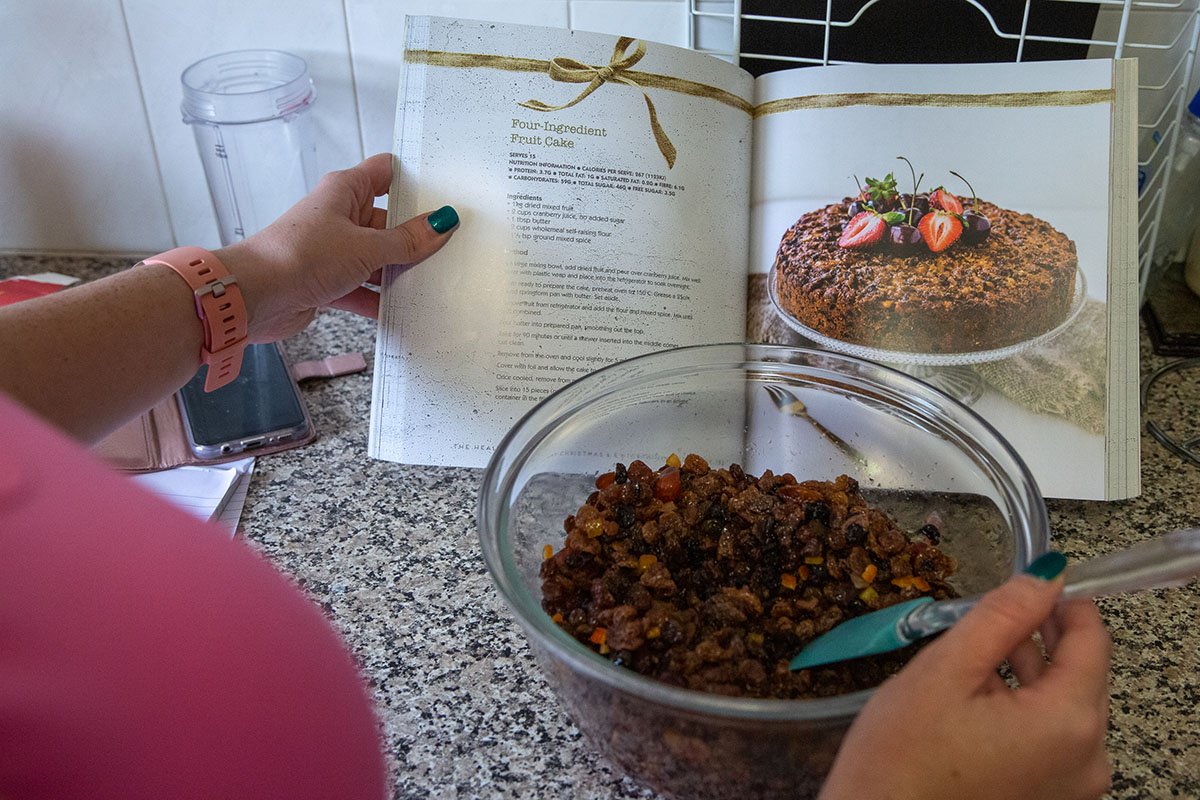 As mums, most of us already spend a lot of time in the kitchen year-round, but at Christmas time, it can feel like we're in the kitchen ALL day! There's holiday baking to do, Christmas dinner/lunch, and homemade goodies to give away to family, friends, and teachers. All that kitchen time can be seriously tiring and leave you sampling a few too many baked goods. Resist the temptation during a cook up by making sure you cook plenty of healthy meals for you and your family – and have those easy-to-reach-for healthy snacks on hand so you're not tempted by processed foods.
The neat freak
Holidays mean more visitors in the home (and messy kids at home from school). It can feel like you're ALWAYS cleaning. So, how can you ever find the time to cook healthy meals or stay on top of your weight loss motivation and goals?
Here's the thing… it really comes down to your priorities – you might have to let a few things slip, get your kids to help out, and make a plan so you can stick to your goals. But if you decide that your weight loss is a top priority, you and you WILL make it happen. So decide that your house is clean enough and give yourself time and permission to keep up your healthier eating habits over the holidays. You'll be so glad you did!
The fashion stylist
You've gotta get everyone coordinated for Christmas, right? But while you're busy picking up the cutest red, green, and white outfits for your kids, maybe it's time to pick up a new outfit of your own? It's a great boost to your weight loss motivation levels when you see how amazing you look in a beautiful new dress, especially when it's a size or two lower than the one you wore last Christmas.
The listmaker
He's making a list, and checking it twice… that's not quite right, is it? It should be SHE's making a list and checking it twice!
This time of year, you've got lists for everything:
Lists of presents for your family
Lists of guests
Lists of things to do around the house
Lists of recipes for your holiday meal planning
List of ingredients to buy at the shop
How does it all fit in with your weight loss motivation and goals? Well, make sure you incorporate your goals and healthy eating plans into your lists, too. So while you're planning out the next few weeks, add these to your list of things to do:
Make a healthy meal that'll freeze well
Clean out the pantry to get rid of unhealthy temptations (and make some extra space)
Swap recipes for healthier versions (check out our weight loss recipes)
Pick up ingredients you'll need for your healthy meal plan
The photographer
Too often, mums are the designated photographer at Christmas time. You've gotta capture those lovely candid moments and get the family together, right? But isn't it time YOU were in the photos too?
Maybe previous years you weren't feeling too confident about your body, but this year's a bit different since you've made a few changes? Either way, being in photos with your family can be an amazing weight loss motivation for so many of the mums in our community. It's one way you can look back on how your body has changed (and how much weight loss you've achieved!).
The shop-till-you-drop
This time of year, you really can shop till you drop… especially if your local does all-night shopping in the lead up to Christmas. But don't be tempted to binge on unhealthy snacks and fatty takeaway while you're out buying those last minute Christmas pressies! Before you head out, pack a healthy snack in your bag. Or at least, check for healthy options at your local shopping centre – a green juice or smoothie or a protein bar (with minimal added sugar) are great ways to give your body that extra fuel to get the rest of the shopping done. Because you shouldn't literally shop till you drop!
The nutritionist
Last but not least, as mums, we're all thinking about what food choices we've put in front of our kids and whether they're eating the right mix of nutrients for their growing bodies. Even more so at Christmas time when there are so many parties with soft drinks, lollies, heavy meals, sugary treats, and the list could go on…
But the good news is that while we're staying on top of our weight loss motivation, we're setting an amazing example for our children in restraint and better attitudes towards health. And if we continue to make sure that nearly every meal and snack that's served to our family (at home) is a healthy one, you can be sure they're getting enough good food into their bodies.
The weight loss motivation all mums need
No matter what hat you're wearing, the easiest way to stay motivated to achieve your weight loss goals is in our Healthy Mummy community! And this holidays, we're not going anywhere. So join us for our next 28 Day Challenge alongside thousands of other highly motivated mums with the support, recipes, and weight loss meal plans you need to get through the holiday period.