Mum shares how she lost 30kgs and 5 dress sizes without giving up chocolate!
Mum shares how she lost a massive 30kg and dropped five dress sizes while still being able to enjoy her favourite chocolate treats.
Mum Phoebe Phillips spent many years overweight, addicted to chocolate and junk food and unsure how to fix the problem.  That was until she discovered The Healthy Mummy 28 Day Weight Loss Challenges and Smoothies.
Now 30kgs lighter and five dress sizes smaller, she proves you CAN lose weight, without having to give up chocolate. See her AMAZING body transformation below.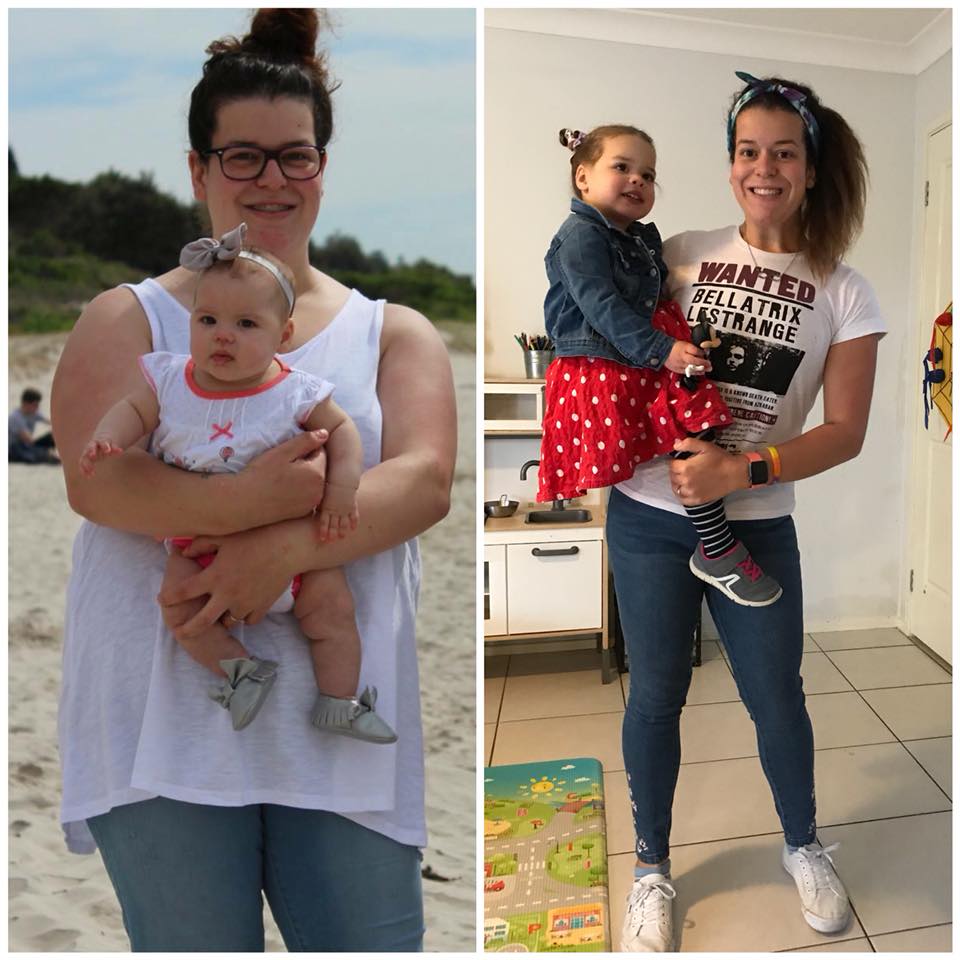 Phoebe's weight loss journey
Phoebe says "I spent many, many years extremely overweight… lazy, unsure of how to fix the problem.
I'd become comfortable in my uncomfortable skin".
Fed up with trying to lose weight she said "I was resigned to the fact that I'd stay overweight forever.
Then about a year ago, after my fourth baby was born, I decided to take control of my life".
And she hasn't looked back since!
Losing weight and still able to eat chocolate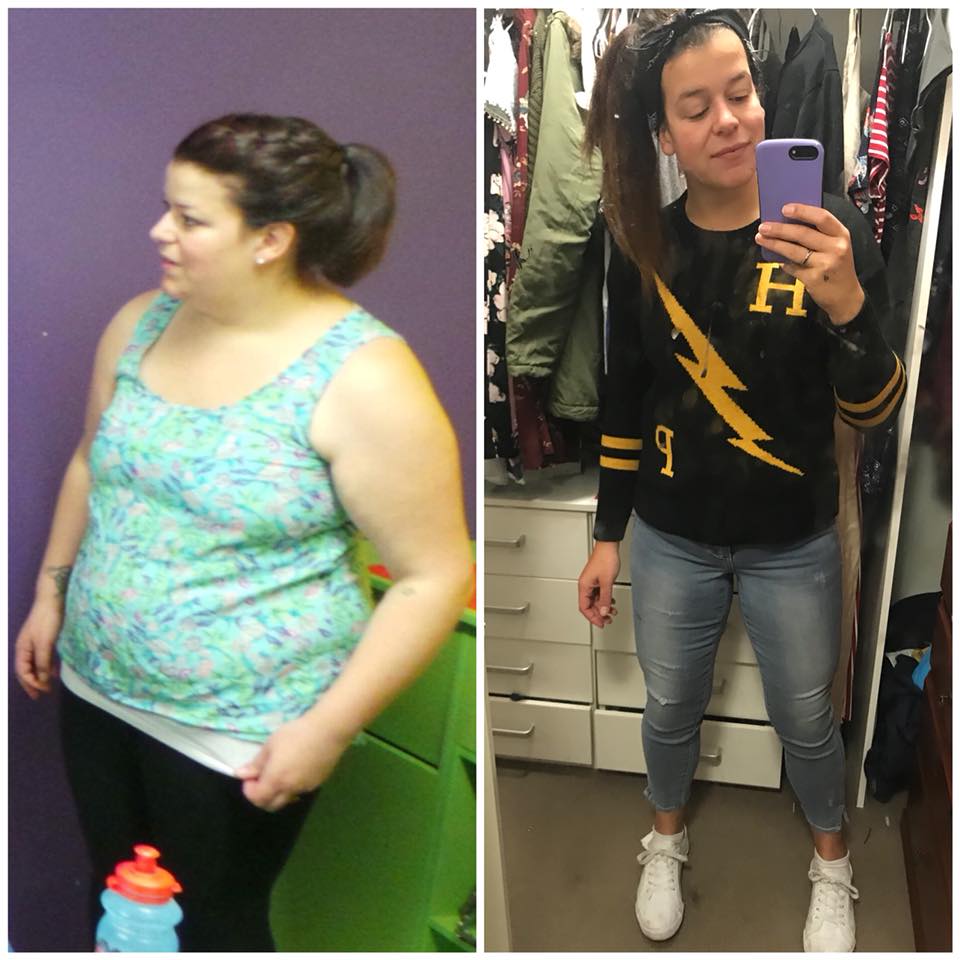 Phoebe's weight was ballooning from an unhealthy diet of soda and chocolate. She says "I used to drink over 2 litres of Coca-Cola a day and eat whole family blocks of chocolate in one go".
Today Phoebe has given up Coca-Cola and her addiction to McDonald's. She hasn't banned chocolate but learnt to eat it in moderation.
With the Healthy Mummy Weight Loss Challenges it is perfectly ok to eat chocolate. In fact, there are many delicious Healthy Mummy chocolate recipes on our plan. Love chocolate? Read what is the best dark chocolate on our supermarket shelves.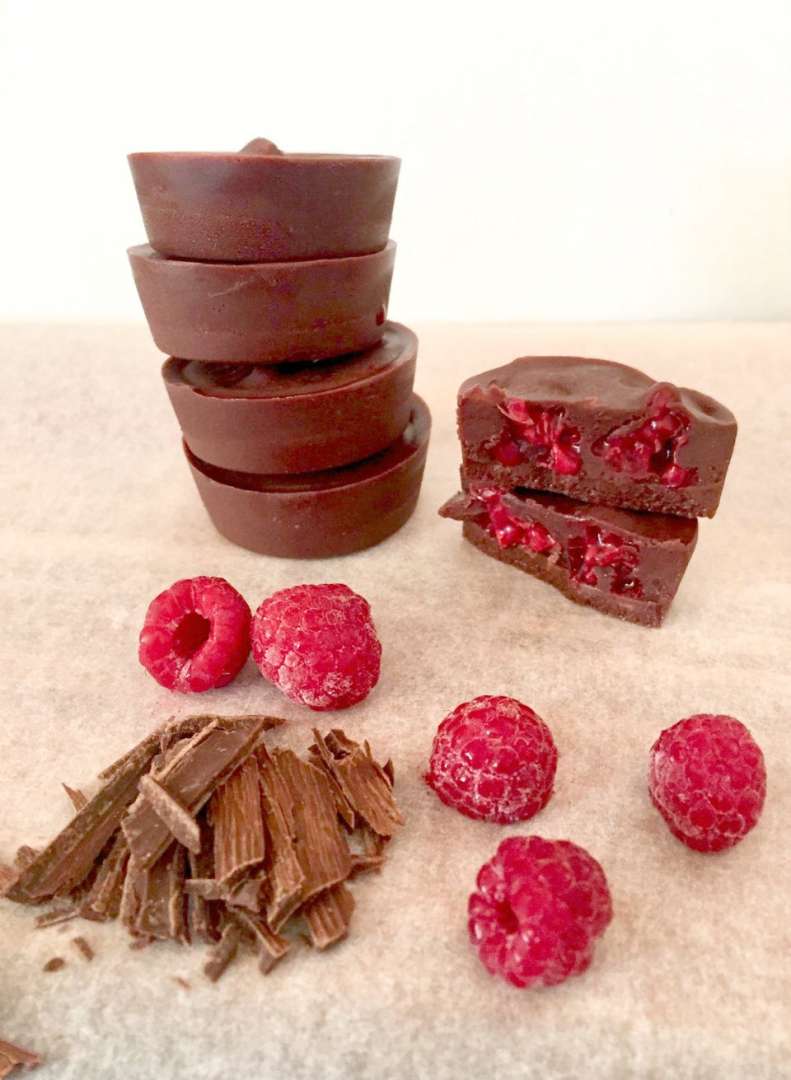 A lifestyle change – then and now
Phoebe says "I was incredibly lazy beforehand and now I'm very active. I try and walk every day and I go to the gym at least three times a week, if not more.
All my meals are from the 28 Day Weight Loss Challenges and I like to prepare all my snacks.
My family is really supportive too, which helps and my husband also enjoys the smoothies."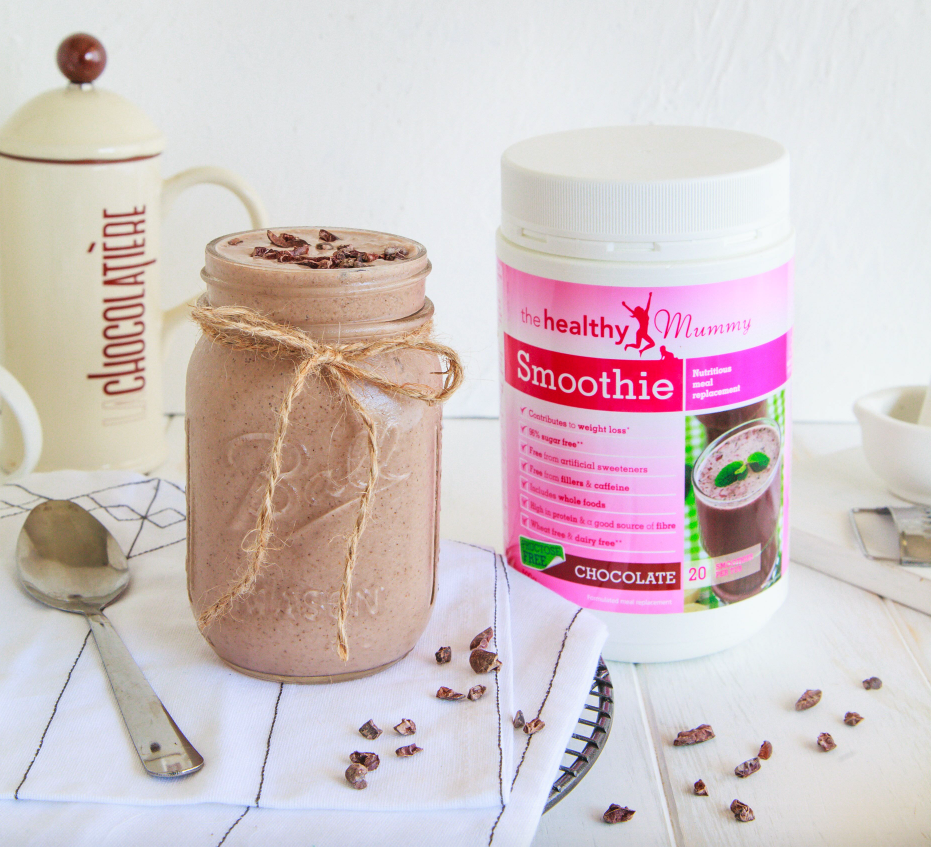 Weight loss results
In 2015 Phoebe had three kids and was a size 20.
With healthy eating and regular exercise, this proud mum who now has four kids is a size 10. That's a MASSIVE FIVE dress sizes smaller!!
She says "over 30kgs gone forever. 27kgs in the last 12 months following the 28 Day Challenge and using the Smoothies".
I've gone down a shoe size. I got my wedding and engagement ring resized 3 sizes down.
I changed my whole life, my family's whole life. 
If someone had told me a year ago where I would be today I wouldn't have believed them!
I'd been overweight for so long that I stopped believing it was possible to lose any weight.
I'd actually given up any hope.
Thanks to The Healthy Mummy I've found myself again. I'm active with my kids. I'm confident in myself. And I'm just genuinely happy now… so very happy!.
"And as an added bonus, thanks to the 28 Day Weight Loss Challenge I can actually cook now too. which was questionable a few years ago"
These products have changed my life.
With only 5kgs to go before Phoebe reaches her goal weight, The Healthy Mummy team have no doubt she will. Congratulations Phoebe!
Are you ready to become a Healthy Mummy?
If you are wanting to lose weight and improve your energy – not to mention – help improve your overall health and wellbeing – our 28 Day Weight Loss Challenge is an awesome program to check out. 
Our 28 Day Weight Loss Challenge includes:
28 days of at home exercise routines (no gym needed) – with video instruction
Customisable and breastfeeding friendly meal plans
Time-efficient exercises for busy mums – under 30 mins
Challenge combines Pilates exercises with interval and circuit training (HIIT)
Suitable for basic to advanced fitness levels
Home to thousands of EASY-TO-MAKE recipes!
To learn more about our 28 DAY WEIGHT LOSS CHALLENGE CLICK HERE.