Justin Kernan is a 38-year-old stay at home dad and panel beater from Legana in Tasmania who needs to make sure his energy is tip top so he can enjoy time with his kids and do his work.
He's seen these energy improvements plus multiple other improvements in his health since incorporating The Healthy Man Meal Replacement into his routine.
Not only has he lost weight but he's transformed his health, just don't tell his mates his secret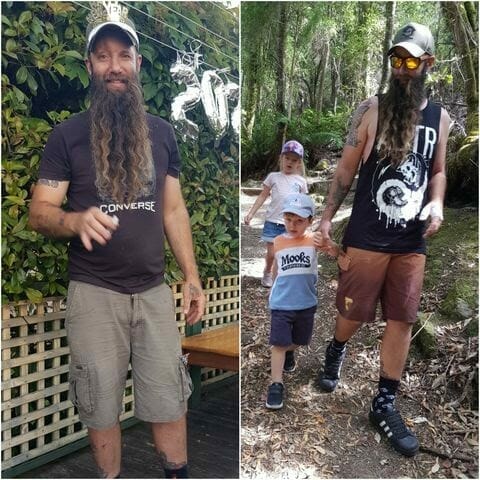 Justin used to pick on his wife for having her morning smoothie as he wasn't a breakfast kind of person…but since trying The Healthy Man Meal Replacement he's become not only a breakfast convert but understands the attraction of smoothies.
"I was always the 'I don't eat breakfast' type guy, picking on the Wife for having her morning smoothie. She pushed me to try The Healthy Man Meal Replacement, although I won't admit it to my mates I now have one every morning, just simple with milk and ice, the chocolate would have to be my favourite, tastes like creamy chocolate Nesquik."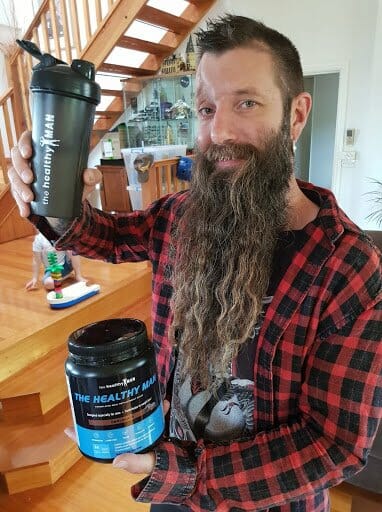 He started The Healthy Man Meal Replacement 5 months ago and along with seeing the scales from 81kg to 78kg but also seen his energy improve by 100% and other amazing health benefits.
"In terms of the health benefits, I've 100% seen my energy levels have changed, not as many gut issues from past injuries as I used to have. I'm also feeling full until lunch thanks to enjoying The Healthy Man Meal Replacement for breakfast.  Generally feeling good."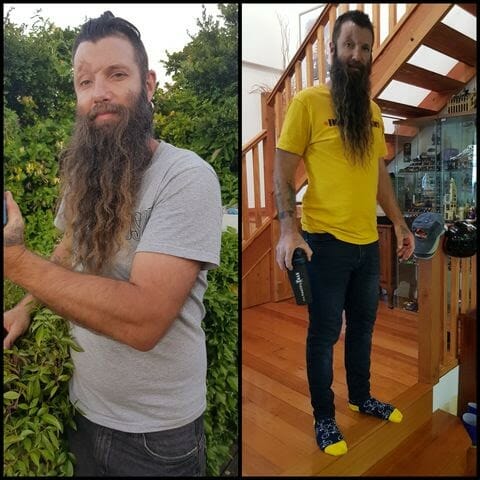 "They really give me that boost of energy, instead of sinking into the couch I actually get out and tick things off that ever-growing list of things to do."
It's not just been differences in the scales and his health Justin has also noticed his clothes now fit differently.
"I've noticed the difference in my clothes fitting, have gone down 4 notches in my belt and in general, I just feel good and healthy."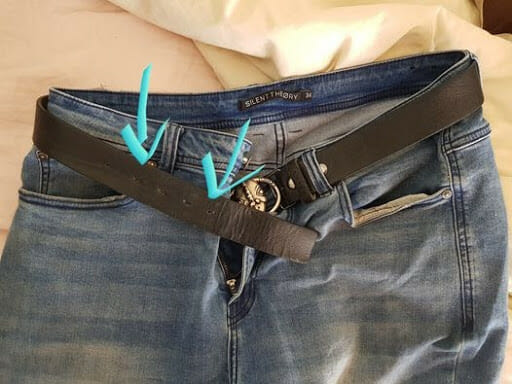 Read more of Justin's Healthy Man journey here.
Get your bloke to try The Healthy Man Meal Replacement!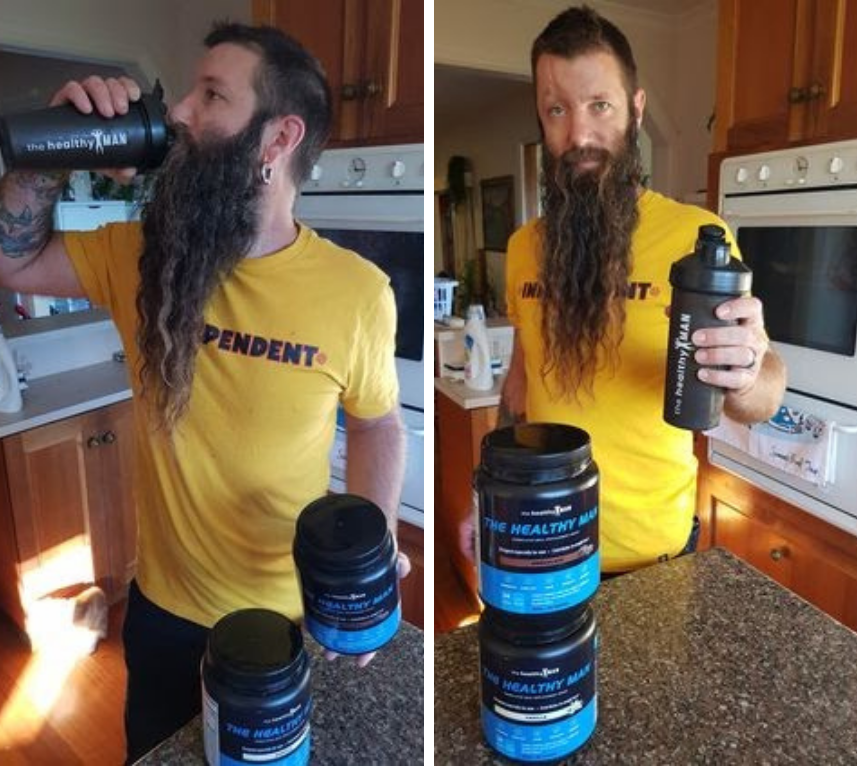 It's the perfect low-calorie meal replacement for busy blokes wanting to boost weight loss and improve overall health. It's full of whey and soy protein which means it'll leave you feeling full and satisfied and keep you going till your next meal.
If you want to shift some kilo's, look no further than The Healthy Man's Meal Replacement!
The Healthy Man Meal Replacement is available in Chocolate and Vanilla and will:-
Enhance fat-burning ability
Improve gut health
Reduce beer belly
Increase stamina
Increase muscle strength
Increase energy, vitality and overall health