How Kirsty lost 13.4kg and now feels more like herself again
Kirsty Nance has lost 13.4kg on the 28 Day Weight Loss Challenge and she says she now feels more like herself again.
Kirsty Nance has been on and off the 28 Day Weight Loss Challenge since signing up in 2015. In between that time she has been pregnant with her son.
However, after he was born in 2020, she has lost 13.4kg and she says she now feels more like herself again.
"I have always wanted to get back to my pre baby weight after I have been pregnant so that had never changed, what changed was my husband falling sick and wanting to get my self in the best health possible and to be fit and healthy to keep up with the crazy life I live now," she says.
"I started at 90.5kgs. Now weighing in at 76, with more weight coming of everyday. My goal is to be at what I was before being pregnant which is 65kgs."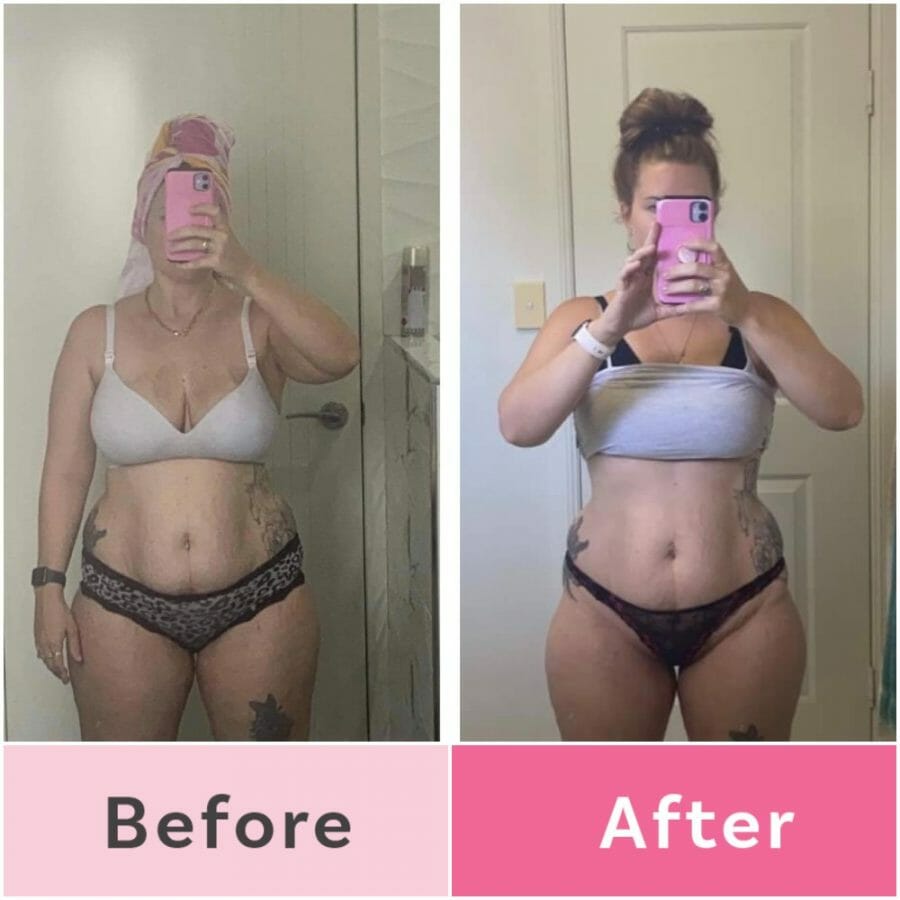 Kirsty has lost nearly 14kg and is feeling more active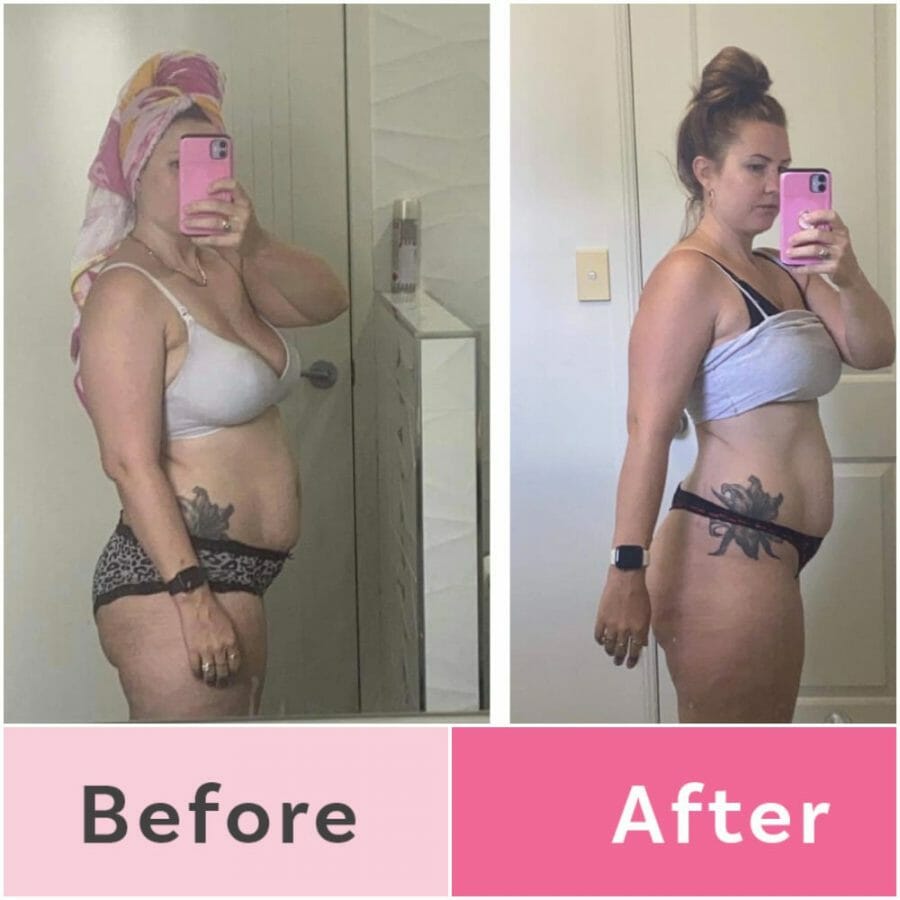 After losing the weight, Kirsty says her skin is smoother but her mental health is also better than ever.
"I feel more active and wanting to do things every chance I get, I love adventures bush walking waterfall and doing everything with my husband and my kids," she says.
"I have never been super strict, I still binge at times but when I do I eat less that day. I have smoothies most mornings and always try to get in 7-10k steps a day. I go to the gym at least 3 days a week and do the housework every day.
"I have been breastfeeding for 12 months now and struggled to shake the weight till the last month, now it seems to be falling of me."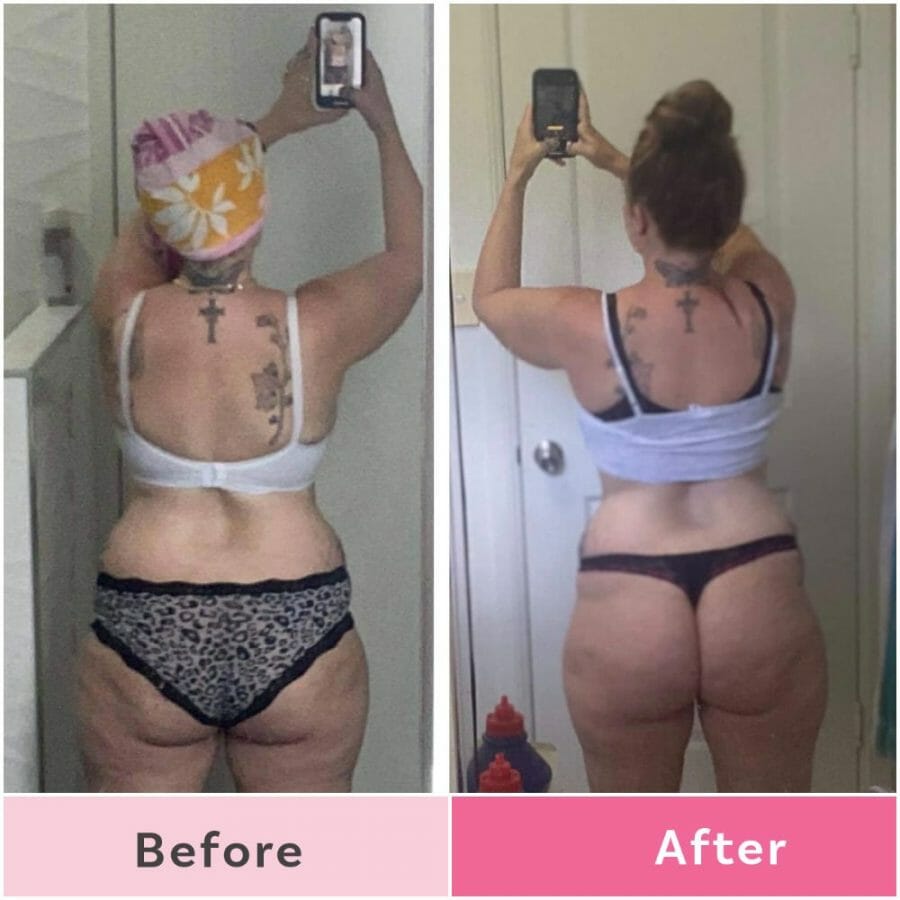 Kirsty's favourite meals and snacks
Sausage veg bake
Premium banana sundae with a banana oats water and protein powder
Peanut bubble crunch
"It's your body do what feels right for u as everyone body is different, don't give up if your weight goes back up because it doesn't mean u are failing, take your time and just make small changes and u will notice a difference," adds Kirsty.
"If you fall get back up and start again."
Join the 28 Day Weight Loss Challenge TODAY!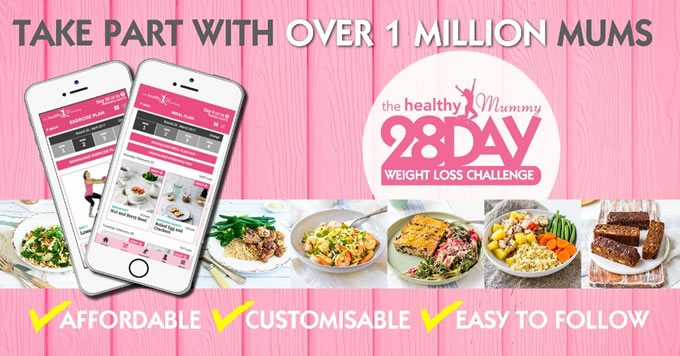 Want to shift your weight but feel like you have NO TIME in your day to exercise and eat healthily?
That's where the Healthy Mummy's 28 Day Weight Loss Challenge can help.
What do you get? You get access to:
28 days of at home exercise routines (no gym needed) – with video instruction
Customisable and breastfeeding friendly meal plans
Time-efficient exercises for busy mums – under 30 mins
Challenge combines Pilates exercises with interval and circuit training (HIIT)
Suitable for basic to advanced fitness levels.
Home to thousands of EASY-TO-MAKE recipes.
Find out more about joining the 28 Day Weight Loss Challenge.