Mum with PCOS says "I was told if I didn't lose weight I might die!" She lost 70kg!
Mum Court Stride has gone from being in the depths of despair and depression while dealing with PCOS and obesity, to completely turning her life and health around with The Healthy Mummy 28 Day Weight Loss Challenges.
She has now achieved what doctors feared unlikely – losing a MASSIVE 70.6kg and falling pregnant!.
Court shares what caused her dramatic turnaround and how she got her health and life back on track.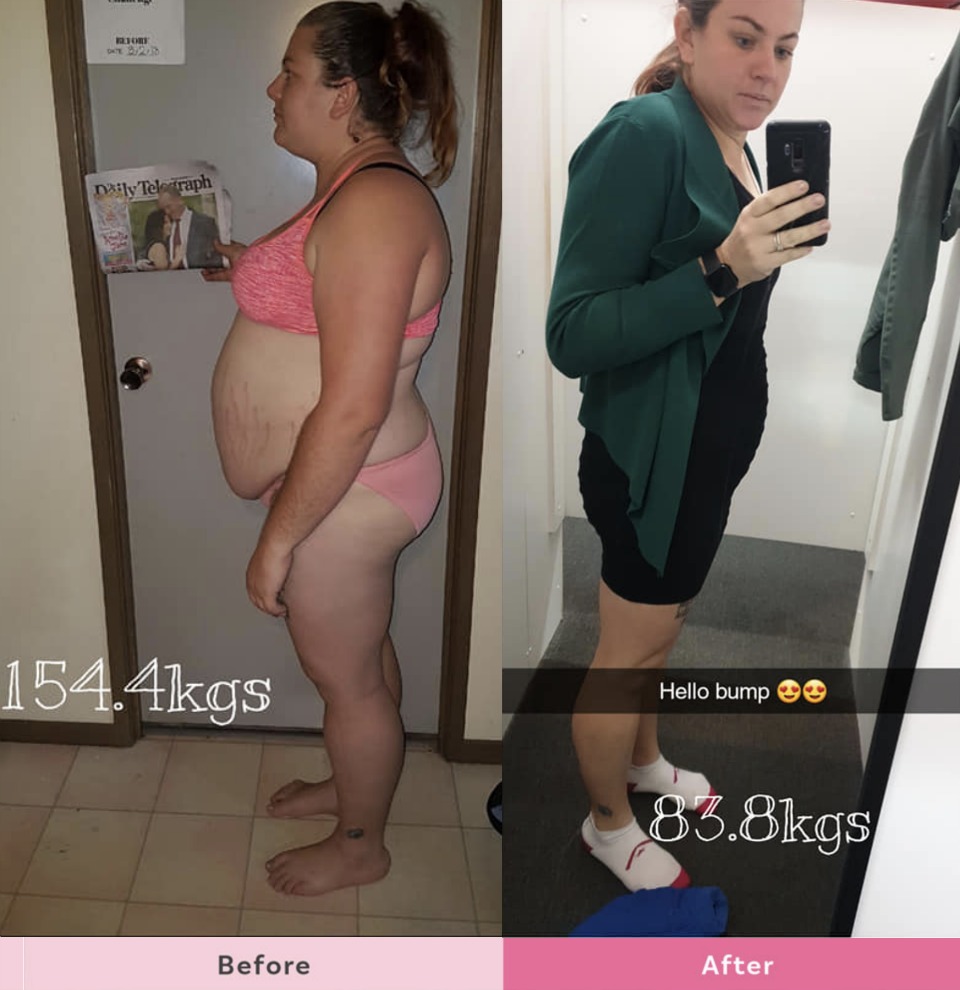 The words no mother ever wants to hear
A medical specialist said "I'm so sorry, but your PCOS has got worse.
You will NOT have anymore children.
If you do not lose weight, you will DIE."
Court says "These were the words that shattered my heart and kicked my butt!
Sitting in that specialist office weighing 154 kgs, severely depressed, and being told I would never get to have another baby and that my life was quite literally on the line, devastated me.
I went home accepting my fate and saying to myself 'this is it'.
'I'll never be a mum again. I won't live to see my daughter grow up'. I've battled this disease for over 10 years and never gotten the upper hand.
Then scrolling through Facebook I found The Healthy Mummy Private Support Group and everything changed".
Court decided to give The Healthy Mummy a try.
She thought to herself "Why not – let's give this a crack.
I started with a free recipes and going to the gym and started to notice some difference.
Court then became a 28 Day Weight Loss Challenge member and started on the Smoothies and says "I haven't looked back since!".
Results – 70.6kg in 2.5 years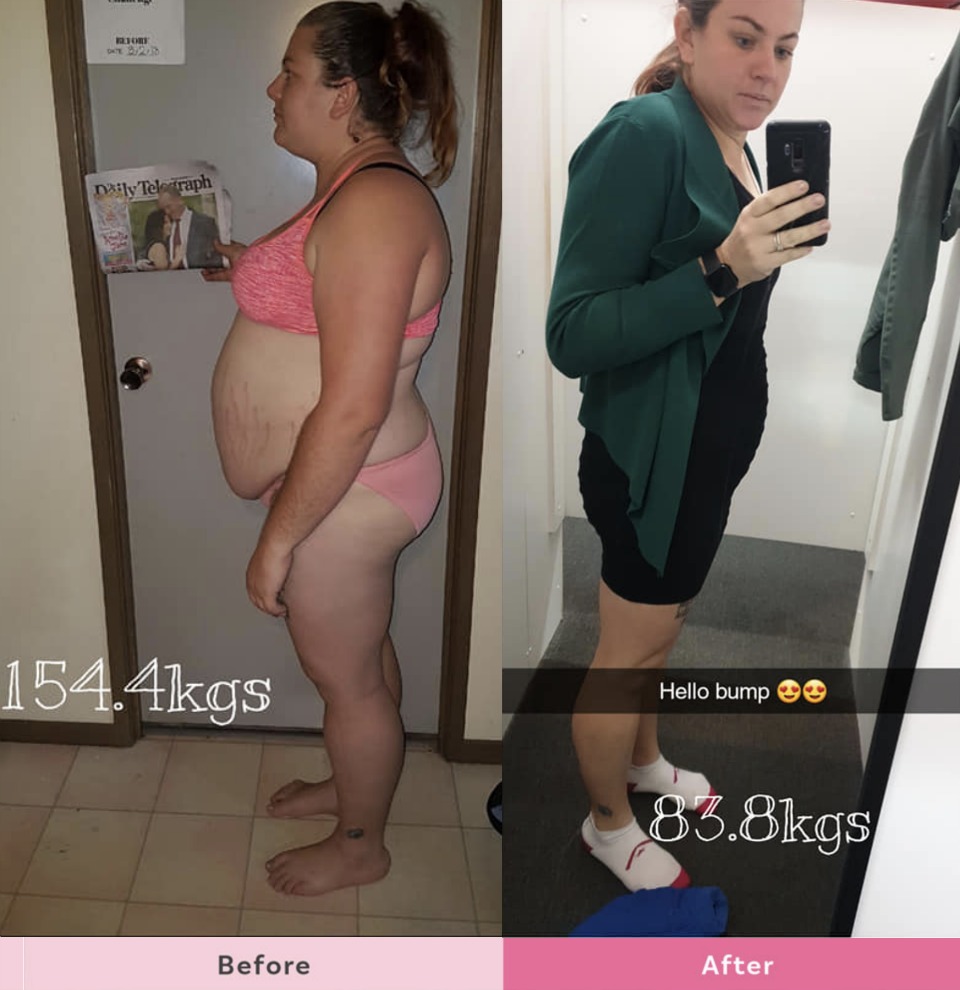 Court has lost 70.6kgs in 2.5 years
Not only that, Court says "No more anti-depressants".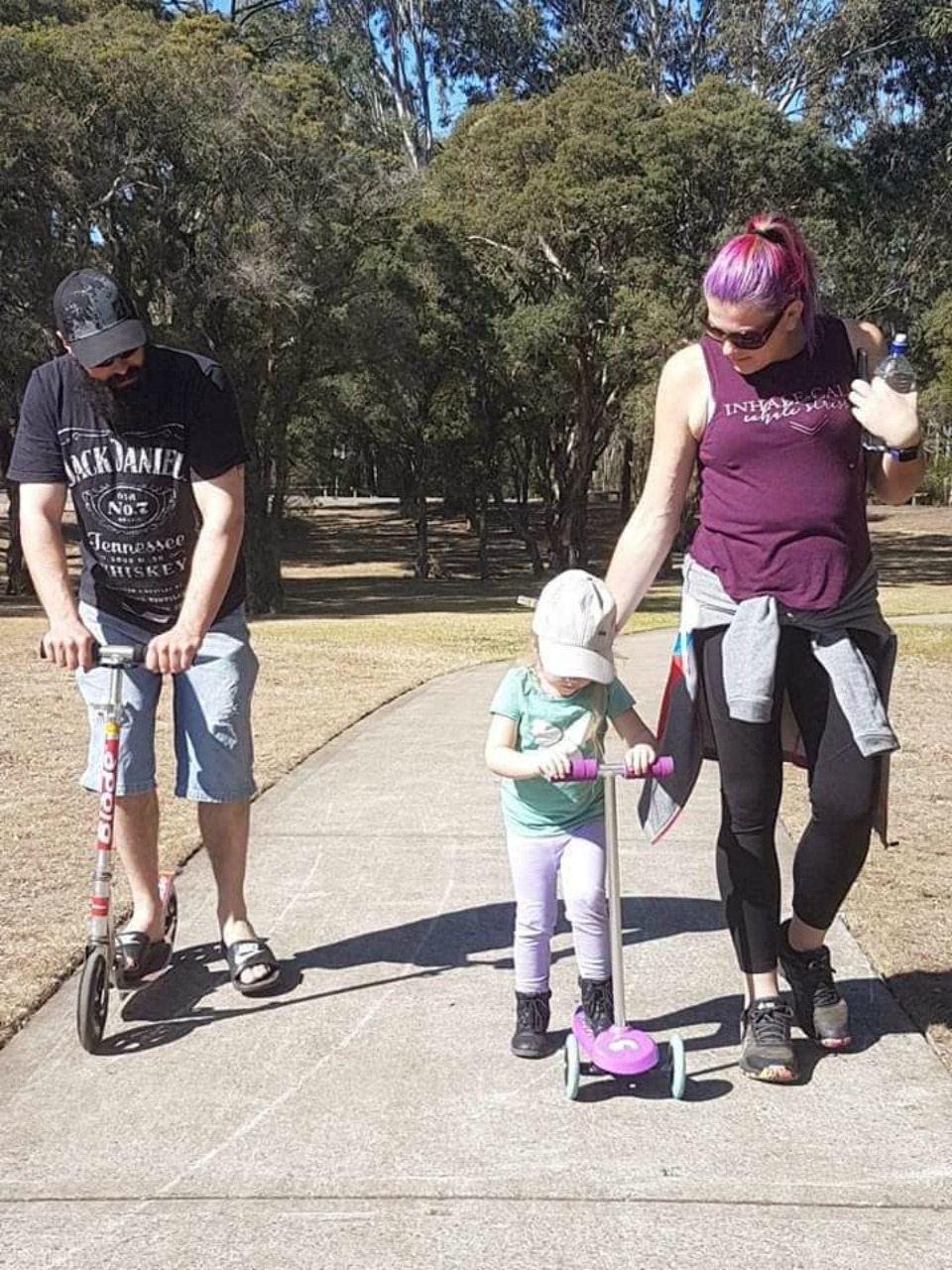 "I'm a far better mum and wife than I ever was!
My whole family now eats healthier and we even go for walks in the park as a family just for a bit of fun and exercise!
Trust the process, it totally works!'.
Wow! The Healthy Mummy team would like to thank Court for sharing her story with us.  We are so proud of her for embracing a healthy lifestyle and we wish her all the best for a healthy, happy pregnancy.
Ready to Drop a Dress Size in 28 Days?
Never Go Hungry
Our program offers NO 1200 calorie restrictions
Workout at Home
Follow guided training videos with expert fitness instructors (no equipment needed!)
Feel Supported 24/7
In our private support groups with other mums just like you!
Eat Delicious and Healthy Food
With family-friendly, weekly meal plans & over 6,000 easy recipes developed by nutritionists

No lock-in contracts, cancel anytime.