Did you know PCOS and diet may be related? Naturopath Sonia McNaughton explains.
The Healthy Mummy Gets Chatty with Sonia McNaughton
On this episode of The Healthy Mummy Gets Chatty our nutritionist Cheree Sheldon chats to naturopath Sonia McNaughton about the connection between Polycystic Ovarian Syndrome (PCOS) and eating habits.
Diet and exercise are important parts of managing PCOS. This is because women with PCOS often have higher levels of insulin (a hormone) in their blood, and many have trouble maintaining a healthy weight.
Eating well (especially, reducing sugars), stress reduction, sleep quality, staying active and maintaining a healthy weight can improve PCOS symptoms.
Read more about PCOS and weight loss.
More about the guest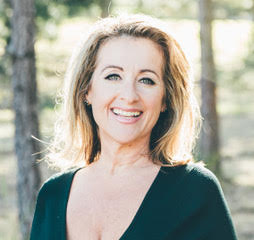 Sonia McNaughton helps women regain their energy, vitality and lust for life. She is a qualified nutritionist, naturopath and herbalist running a busy clinic with a special interesting in thyroid conditions, female hormones and menopause.
She has a passion for helping women in hormone havoc & thyroid trouble regain their energy, vitality & lust for life. Sonia is registered with Australian Natural Therapies Association (ANTA) and practices evidence based integrative / complementary medicine. Practicing at Mayfield Medical Connection and Online.
Read some more of Sonia's hormone advice she has written for The Healthy Mummy.
You can also check out her website, follow her on Facebook or Instagram.
Podcast: Play in new window | Download (Duration: 18:10 — 25.0MB)
Subscribe: Google Podcasts | RSS