Mum spends over 10 hours making 250 healthy meals for women in need
Our meal prep pro is at it again! This mum gave up her time to cook for a great cause!
28 Day Weight Loss Challenge member Kaitie Purssell teamed up with The Healthy Mummy to make 250 meals costing around $3 per serve to donate to the Nova's Woman's Shelter, her local Lake Macquarie woman's and children's refuge. What a fabulous thing to do!
Kaitie enlisted the help of her daughters (five and three) to make the healthy recipes.
This epic meal prep was funded by The Healthy Mummy.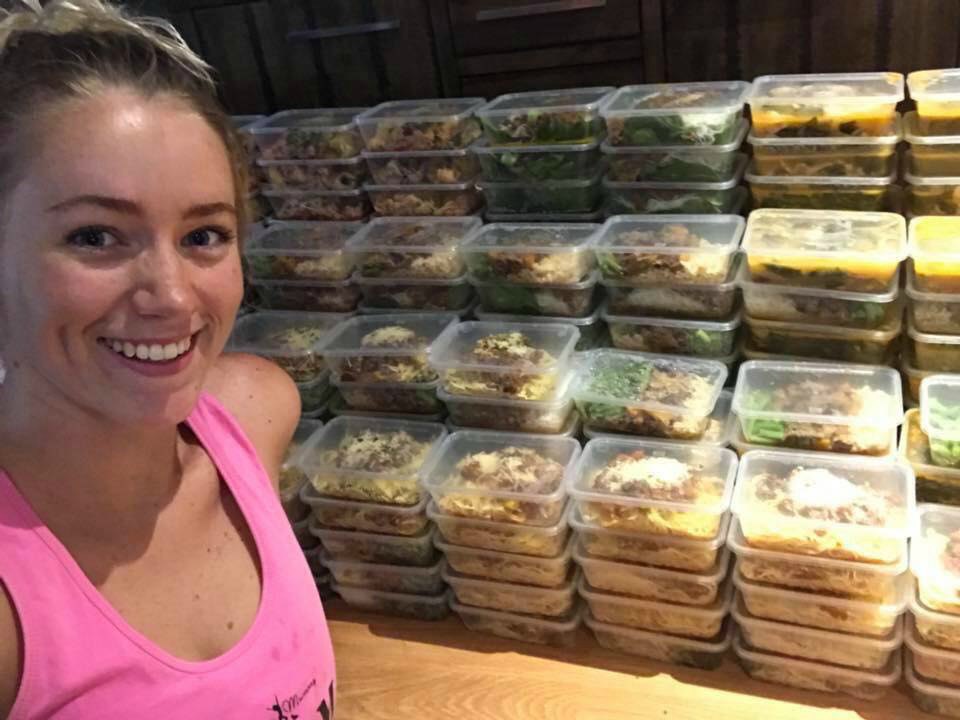 Cooking for a great cause
Kaitie has previously been dubbed our meal prep pro, as she's such a whizz in the kitchen!
In light of the current Healthy Mummy 28 Day Weight Loss Challenge (which is all about meal prep and time saving), the team at Healthy Mummy H.Q recruited four mums on the Challenge to help support local charities with healthy food.
When asked to take part, Kaitie jumped at the opportunity to give up her time to make and donate her food creations!
She says she started early to turn her three slow cookers on and grated five kilos of carrots, 2.5 kilos of rice for the recipes she had chosen.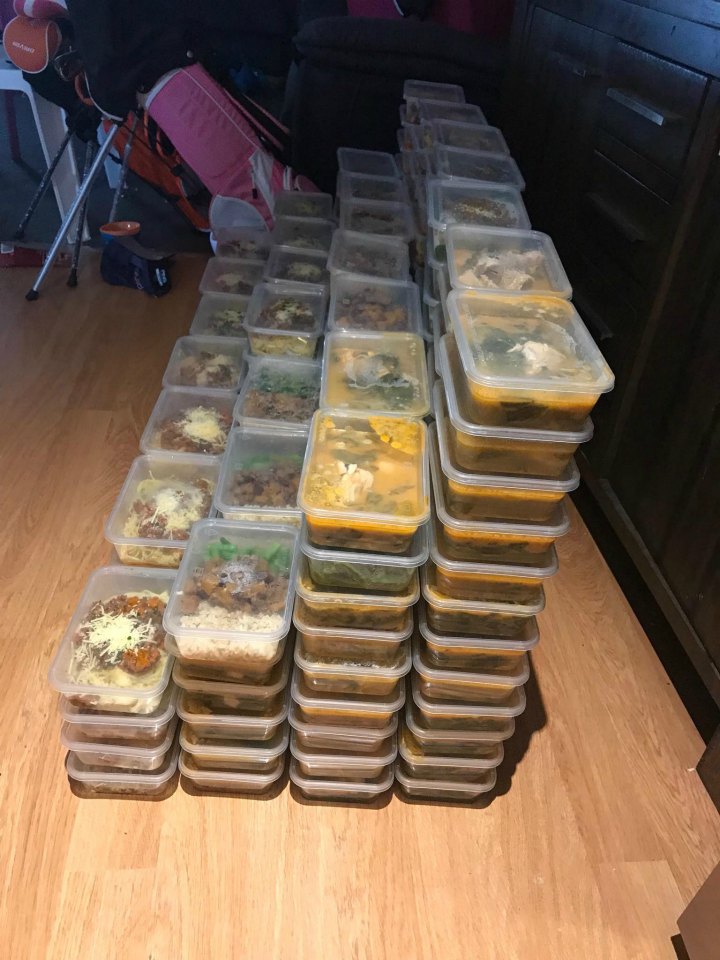 "After about 10 hours in the kitchen, I managed to make 250 Healthy Mummy meals to donate," she says.
"This was an incredible experience and I was honoured to take part. After discussing with Healthy Mummy HQ the charities I would love to donate to (women and children in need), we found a local woman's refugee that was more than happy to take the meals."
Kaitie completed the mammoth task then drove the food to be dropped off in a secret location.
"It was such an overwhelming feeling," she says. "Knowing that my meal prep will help mums is so comforting and heartwarming."
What Kaitie made and donated:
Given that The Healthy Mummy's February 28 Day Weight Loss Challenge is all about meal prep, Kaitie made a selection of recipes from the 28 Day Weight Loss Challenge.
50 x San Choy Bow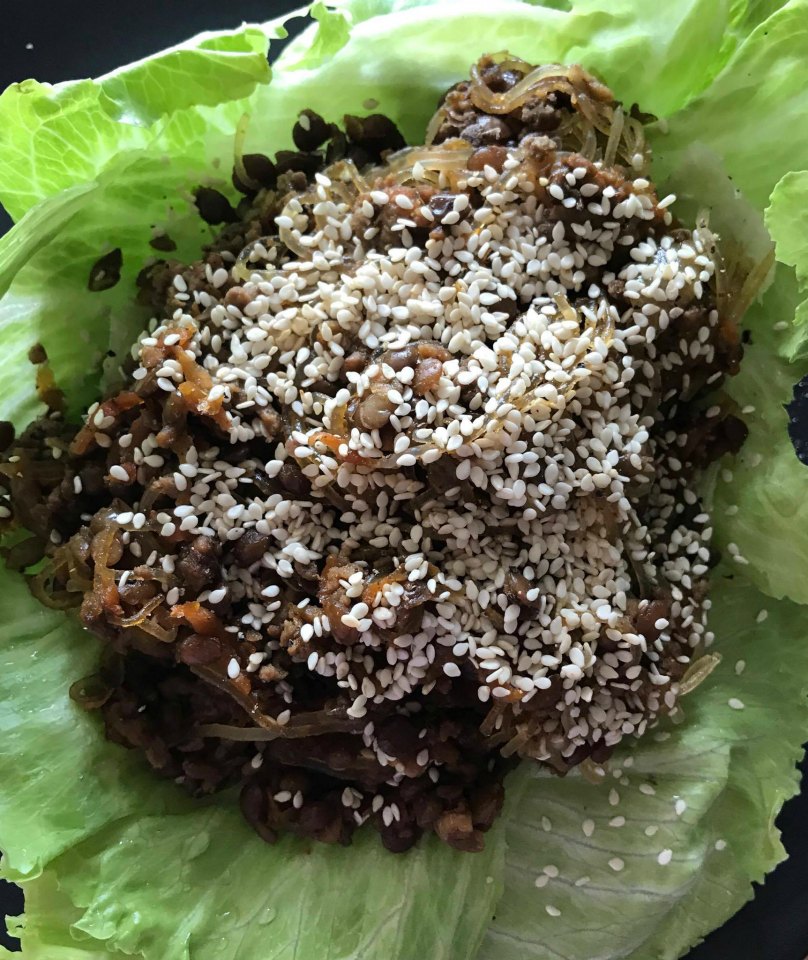 This recipe for Beef San Choy Bow is a family friendly recipe which will help keep you nice and full when you are following a weight loss plan.
50 x Chicken Laksa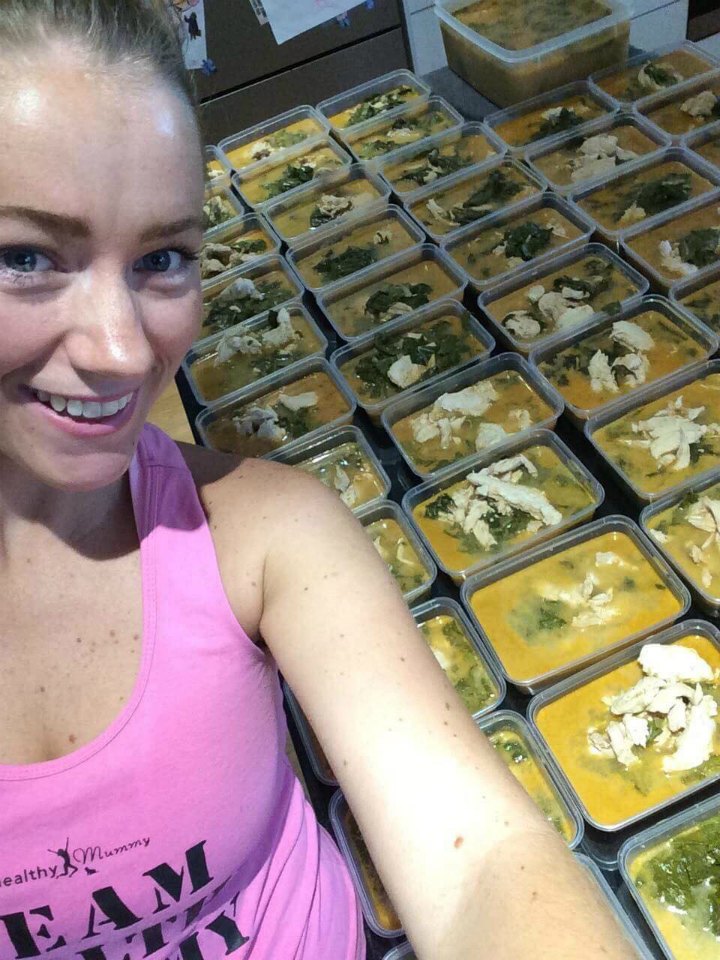 If you are looking for a fast, healthy friendly meal – then this incredible laksa (from our 28 Day Weight Loss Challenge) is easy, delicious and much lower in calories than your typical take-away laksa.
50 x One Pot Spaghetti Bolognese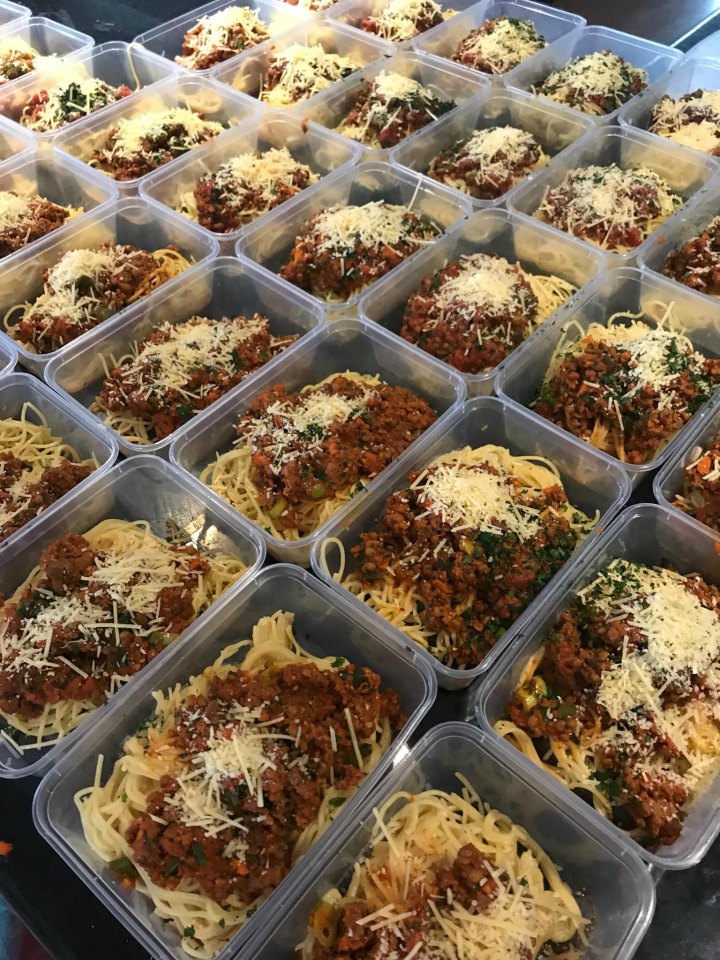 Here is a great one pot meal that will feed a family of 6 (or provide delicious leftovers).
And yes, even the pasta is cooked in the same pot!
50 x Zucchini, Tomato and Chickpea Pasta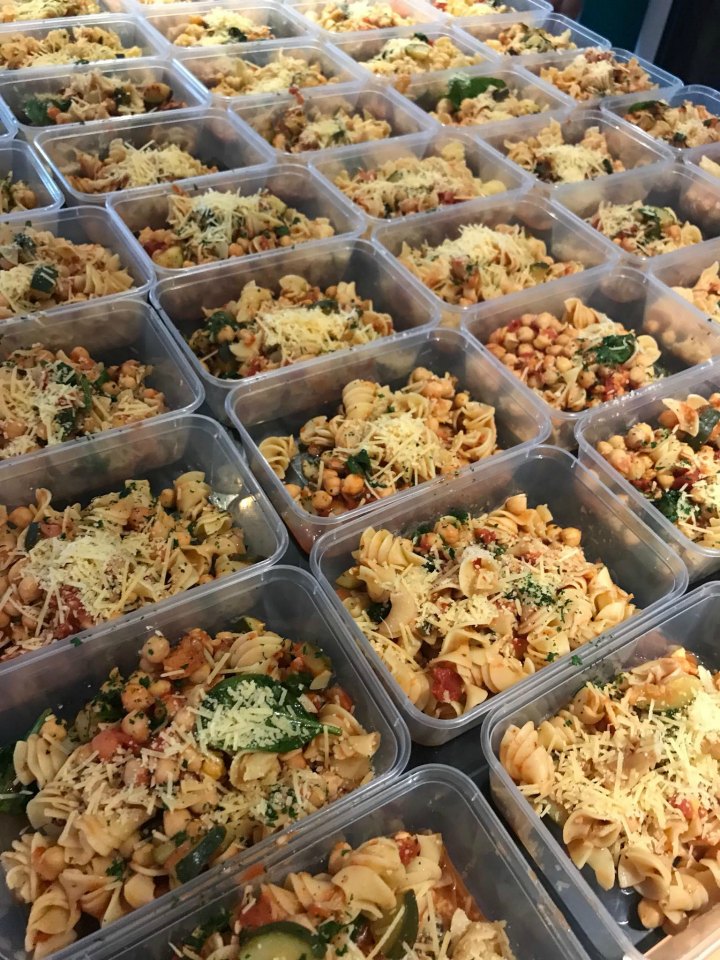 A quick and simple vegetarian pasta dish full of protein courtesy of chickpeas.
You can find this recipe on the 28 Day Weight Loss Challenge.
50 x Slow Cooker Beef with Potato and Peanuts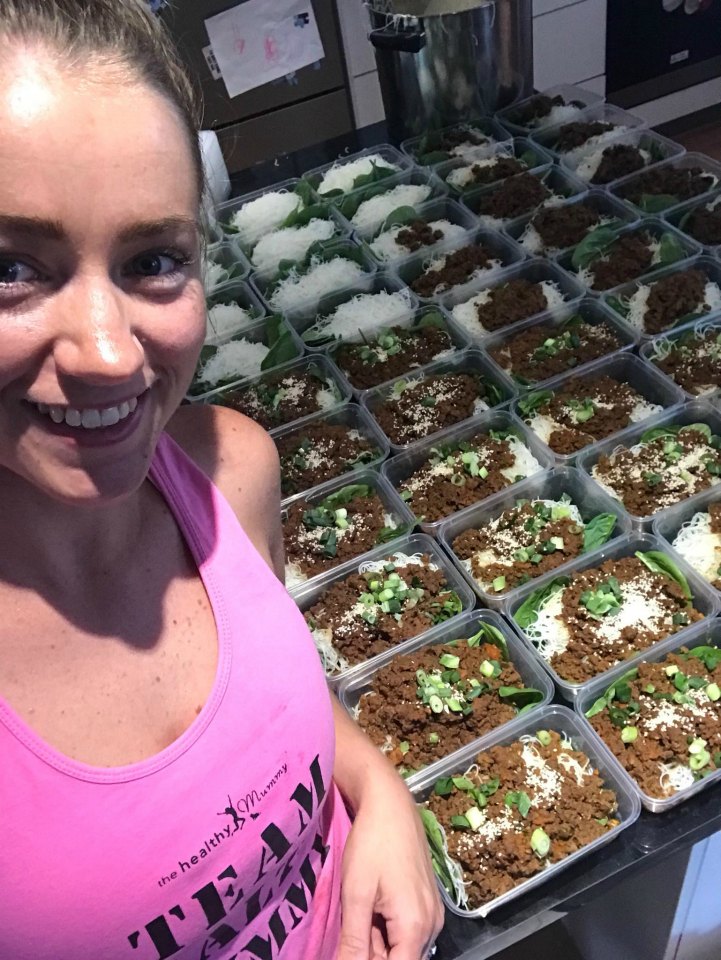 This recipe makes six serves and it tastes absolutely delicious!
You can also find this recipe on the 28 Day Weight Loss Challenge.
What a fantastic, inspiring thing to do!
We love hearing, learning and be a part of such incredible experiences here at The Healthy Mummy. We exist to empower mums to take charge of their health and support other mums do the same.
Kaitie's contribution is a great way to combine our Healthy Mummy principles about inspiring other mums to take care of themselves and have healthy diet.
How meal prepping helped Kaitie lose 21kg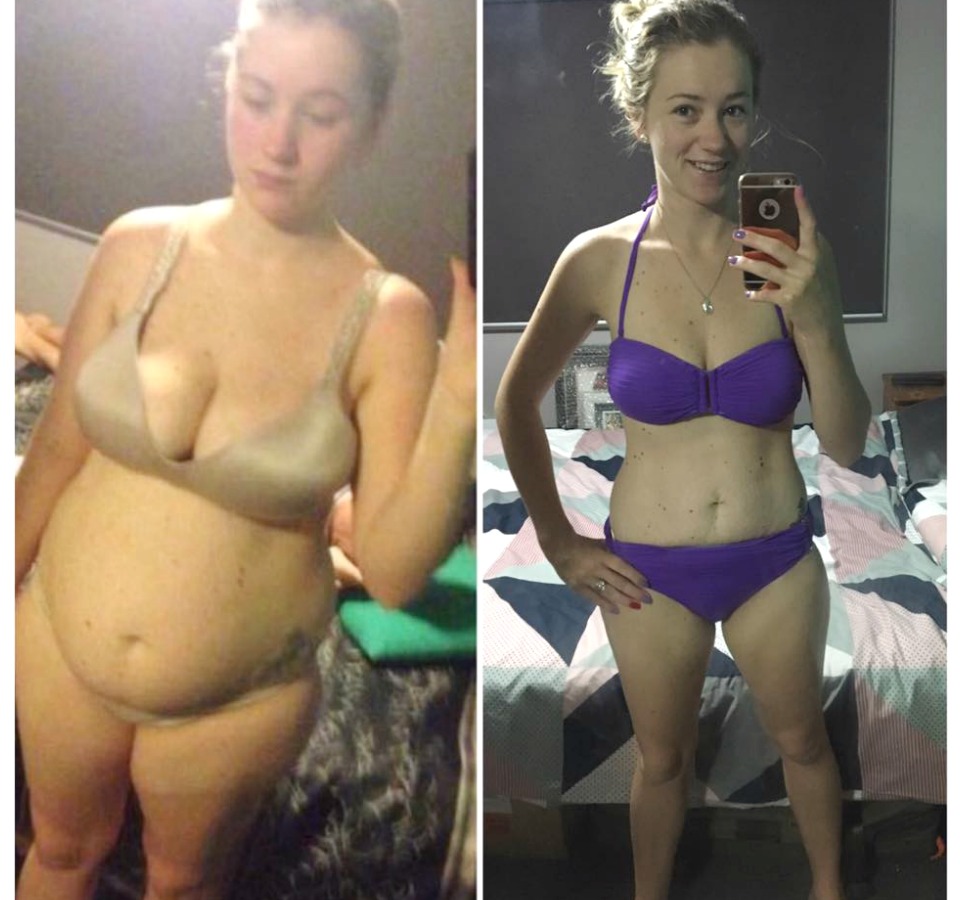 Kaitie credits her incredibly quick slim down to the 28 Day Weight Loss Challenges as well as The Healthy Mummy Smoothies which she has now added to her regime to maintain her weight loss.
Kaitie says, "The Healthy Mummy has changed my views 110%! I love healthy food, I know what is in almost everything I eat, I save money and, believe it or not, in most cases, time by using the Healthy Mummy meal plans and cooking most things from scratch."
But Kaitie admits that her downfall was her diet. "For me, food has 90% contributed to my weight loss. I love food, I always have but I'm very slowly starting to love me too."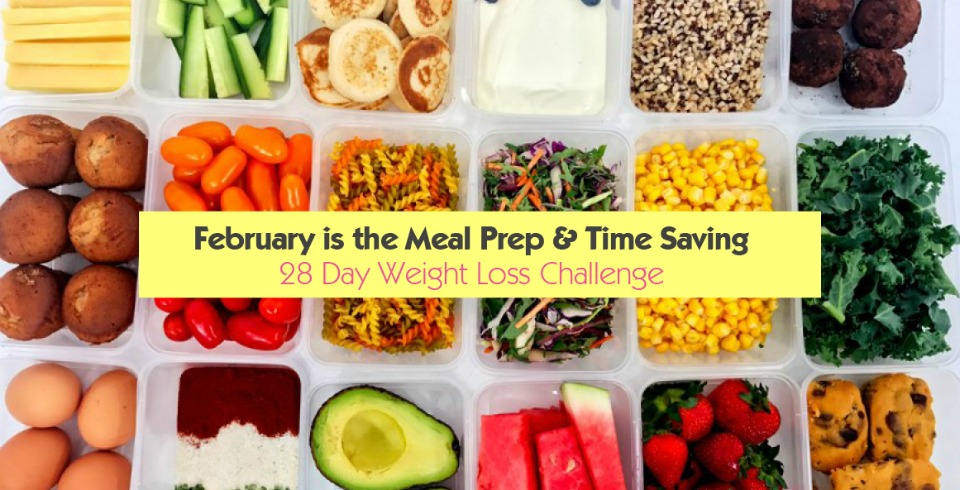 With more than 4,000 delicious (and healthy) recipes, 350 exercises & 24/7 support – the 28 Day Weight Loss Challenge is designed (and proven) to help busy mums like you lose weight!
This February, it's all about getting meal prep and time saving! To learn more and join the Challenge, click here.