Mum shares her journey of bullying and self-harming to loving herself
Mum transforms her mental and physical health after 20kg weight loss and learns to love her body after years of over-eating and self-harm.
Mum Jayde Victoria has transformed her mental and physical health and learnt to love her body after enduring years of bullying which led to over-eating and self-harm.
Jayde credits the support of The Healthy Mummy community and The Healthy Mummy 28 Day Weight Loss Challenges for her 20kg weight loss and in helping her become body confident and strong.
She shares her journey below and tips for other mums starting out with The Healthy Mummy 28 Day Weight Loss Challenges.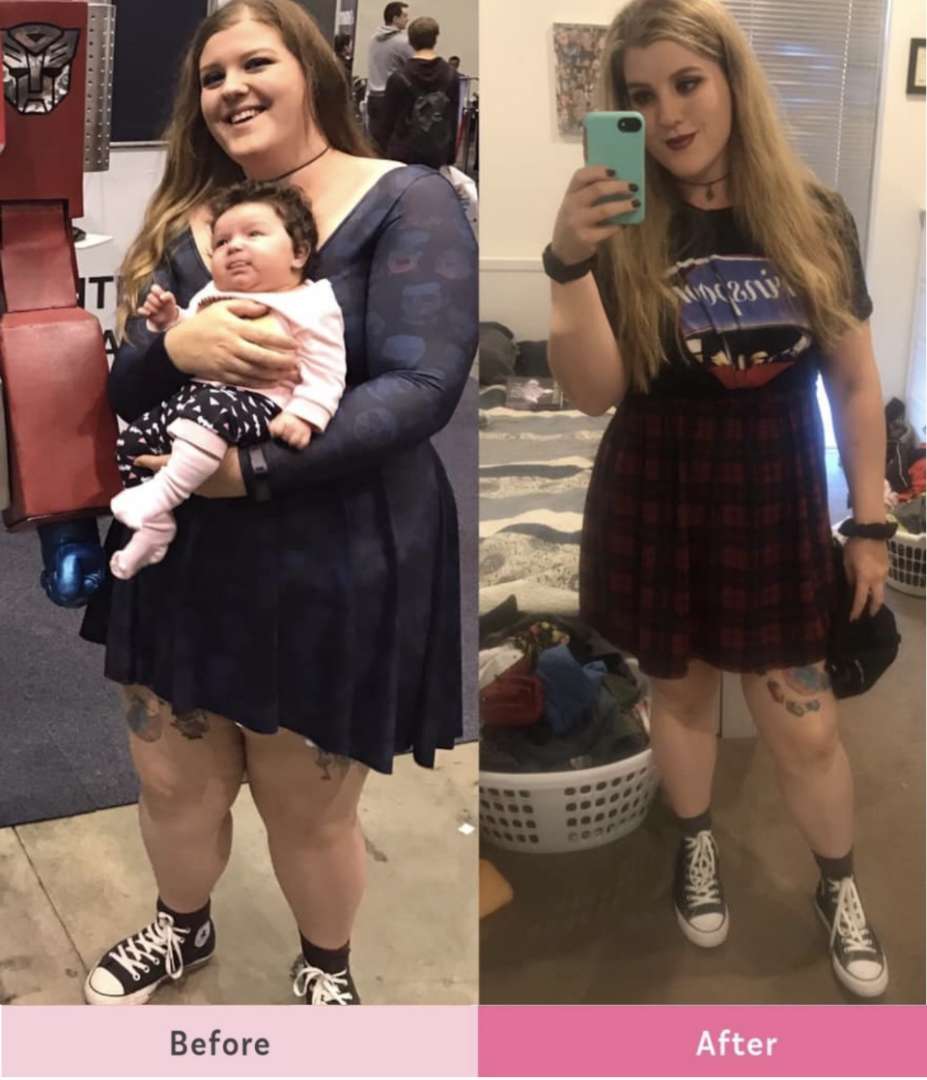 Jayde's weight loss journey
Mum Jayde has battled with her weight her entire life.
At the age of 13, she weighed over 120kgs. She says "I hated myself and my body."
Bullying then led to over-eating
"I was so heavily bullied that the only thing that made me feel good was food."
Sadly the bullying continued throughout her teen years.
At 19 she managed to lose a lot of weight but it all came back again when she stopped dieting.
Jayde says "I was unhealthy and I was obsessed with calories and weighing myself."
Health issues and pregnancy
Doctors diagnosed Jayde with endometriosis and adenomyosis. Fortunately, this diagnosis did not prevent her from conceiving.
When Jayde fell pregnant she weighed 108kgs.
She says "I didn't put on too much weight when I was pregnant but I lost a lot of strength as I wasn't able to exercise."
Jayde had her baby in May 2017 and her weight quickly dropped back to 108kg and then fluctuated a few kgs from there.
"I couldn't even pull myself up out of bed"
After carrying a 4.5kg baby and experiencing 1.5cm ab separation Jayde felt weak. "I had no strength and couldn't even pull myself up out of bed."
By the end of 2017, Jayde says "I had no motivation and was still eating my feelings."
Joining The Healthy Mummy
Jayde started her Healthy Mummy journey in January 2018.
With a combination of easy to follow meal plans and exercises in addition to the supportive network of mums on The Healthy Mummy community, Jayde has completely transformed her mental and physical health.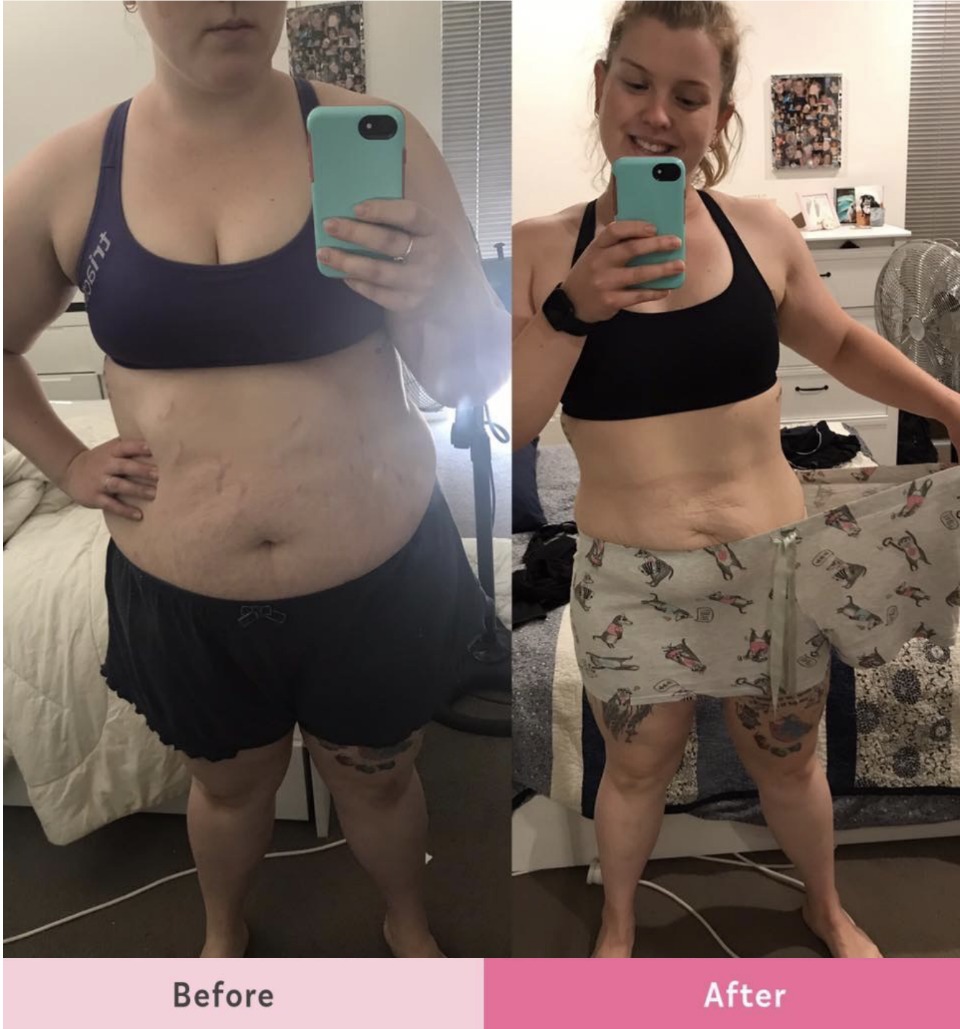 Results – 20kg weight loss
"I went from not getting off the couch to being able to run 5km without stopping."
In addition to losing weight and gaining energy, she has also become much stronger and happier in herself.
Jayde says "I've managed to reach 83kgs and have become so much happier and stronger.
I went from not being able to lift myself out of bed to being able to do a 115kg deadlift.
What helps you stay on track?
Something that helps Jayde stay on track is taking progress photos. She says "It's great to see my progress visually as I've always struggled to look at my body and see a change.
If I feel like giving up I remind myself why I started. I was terrified of my daughter growing up how I did.
I had self-harm issues half my life from hating myself so fiercely.
I want her to be able to make healthy informed choices and love her body just the way she is.
I also remind myself of how far I've come and how hard I've worked."
Amazing support in The Healthy Mummy Community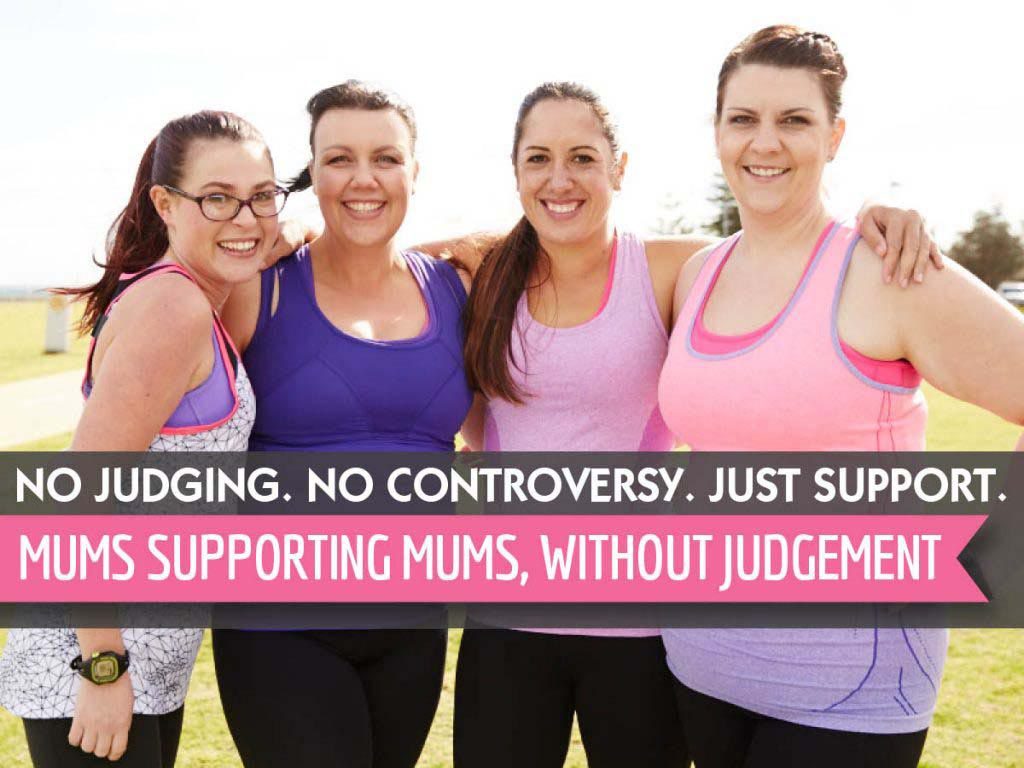 Jayde also credits the incredible level of support in the Healthy Mummy community for helping her stay on track.
She says "Reach out to The Healthy Mummy community. There are incredible levels of support out there!"
Click to Join The Healthy Mummy Private Support Group.
"My journey has not finished yet… it never will."
Recognizing how far she has come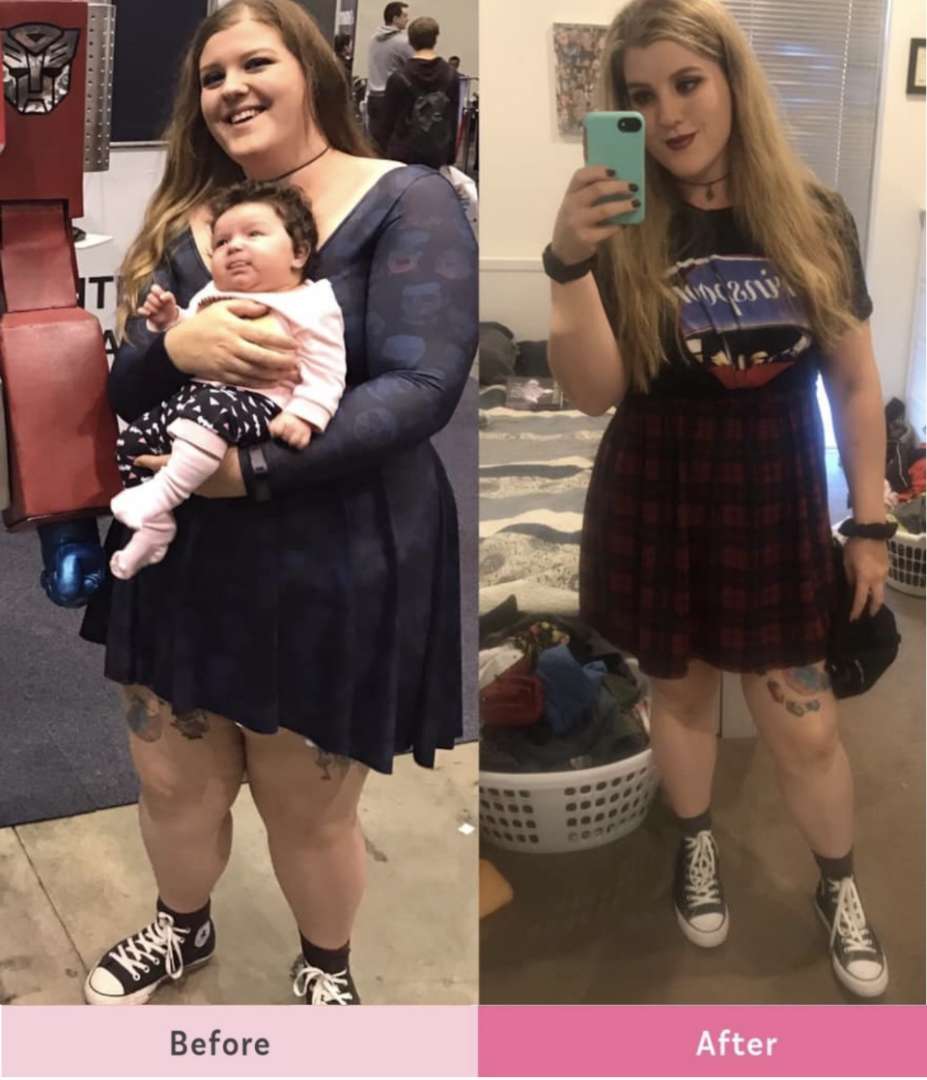 "I've been feeling a little like the picture on the left recently…. so I took a photo when I was dressed up to remind me of how far I've come.
I've also made a point to look in the mirror and find five things I like about my appearance.
It's an exercise I used to struggle with so much because I couldn't bear to look in the mirror.
Now I look in the mirror and think of all the things I'm proud of. I've worked hard and am proud that I have some muscle definition in my chest and shoulders.
I'm proud that I've gained muscle in my legs. I can see my jaw bone and I am proud of the billions of stretch marks that my 4.5kg bubba gave me.
I've made a beautiful human and I've come a long way since then."
I'm not going to give up on it now."
What are your tips for doing The Healthy Mummy 28 Day Weight Loss Challenge?
"Create your meal plan around your family. Personalize it to suit your life.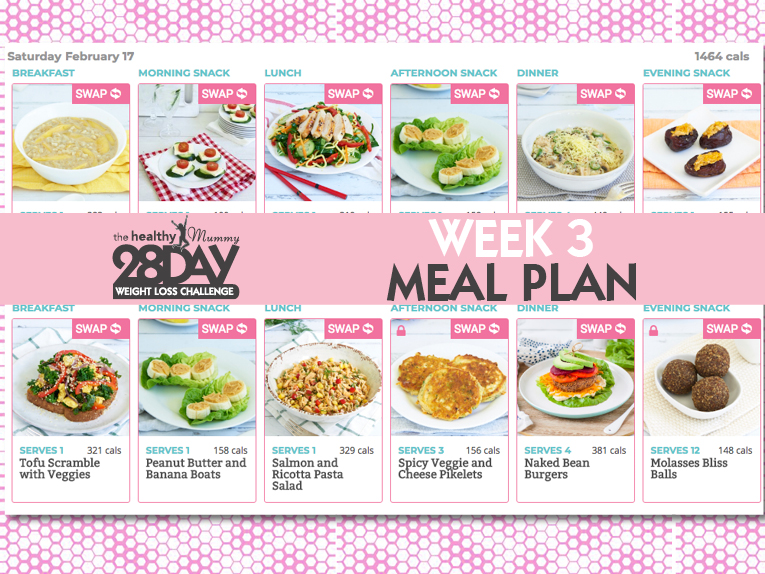 I like to have leftovers for lunch to save time and repeat snacks/ breakfast throughout the week".
Do you meal prep? Any tips?
"My meal prep consists of making more the night before so that I can have it for lunch the next day.
I also like to make snacks for the week on a Sunday after I do my weekly shop. I pick easy snacks that can be made in advance.
I'm super busy and have a little girl that clings so I try to not spend too much time in the kitchen.
Meal prep is easy if you make it work for you.
It can be as simple as making a double batch so you can freeze some or repeating snacks so that they can be assembled at the start of the week."
What exercise do you do from The Healthy Mummy app?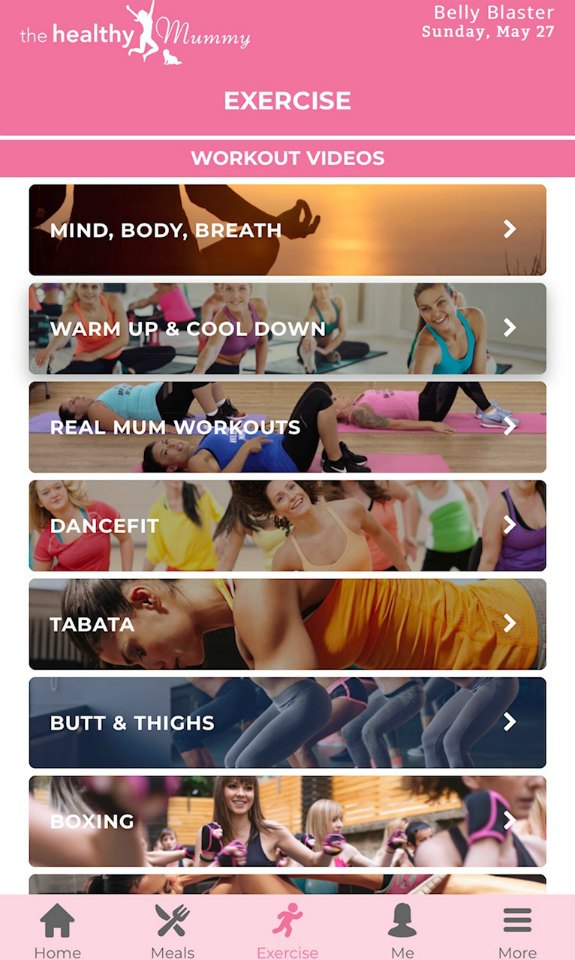 "I love the exercises on there! I usually pick the one from the exercise plan and then if it's a day I can't get to the gym I pick some videos to go with it until I reach 30 minutes."
Jayde loves that the exercise videos are super simple to follow and she can put them on while her child is asleep.
She follows them in conjunction with hockey training and the gym so that I can focus on things that need more work like her core.
The Healthy Mummy team are so proud of how far Jayde has come in overcoming her mental and physical challenges and turning her life around.
We would like to thank Jayde for sharing her inspiring story with us.
You are amazing Jayde!
Are you ready to become a Healthy Mummy and kickstart your weight loss?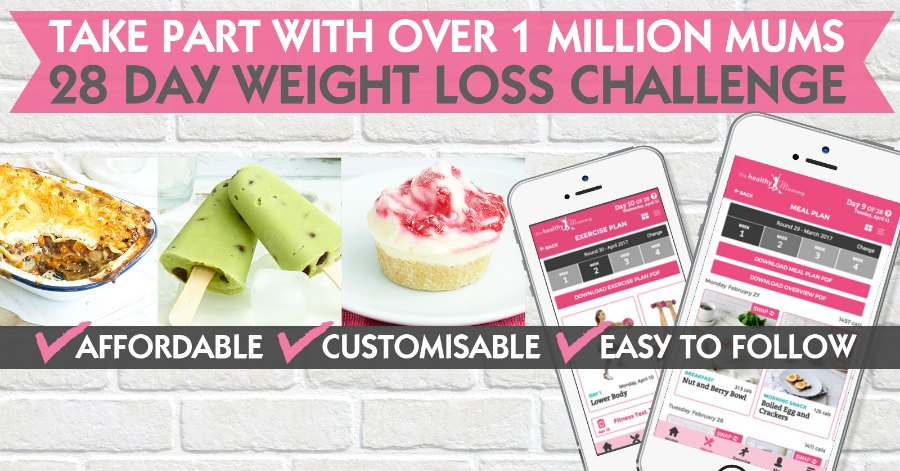 If you are interested in kickstarting your weight loss and want to improve your energy – not to mention – improve your overall health and wellbeing – our 28 Day Weight Loss Challenge is an awesome program to check out. 
Our 28 Day Weight Loss Challenge includes:
28 days of at home exercise routines (no gym needed) – with video instruction
Customisable and breastfeeding friendly meal plans (including a 7 day cleanse)
Challenge combines Pilates exercises with interval and circuit training (HIIT)
Suitable for basic to advanced fitness levels
Home to thousands of EASY-TO-MAKE recipes!
To learn more about our 28 DAY WEIGHT LOSS CHALLENGE CLICK HERE.