Mum ditches fast food in favour of healthier food and is now saving HEAPS of money
Jag Khan is four weeks into her weight loss journey and she's lost 4.1kg so far! She's also lost 12.5cm from her body and 6cm from around her waist!
Jag Khan is four weeks into her weight loss journey and she's lost 4.1kg so far! She's also lost 12.5cm from her body and 6cm from around her waist! Incredible!
The beautiful mum, who is a huge fan of the 28 Day Weight Loss Challenge recipes and workouts, says she's feeling happier and healthier than ever before!
"I have lost 4.1kg in my first month of being signed up to The Healthy Mummy," she says.  "My dress size is the same but my clothes fit significantly better."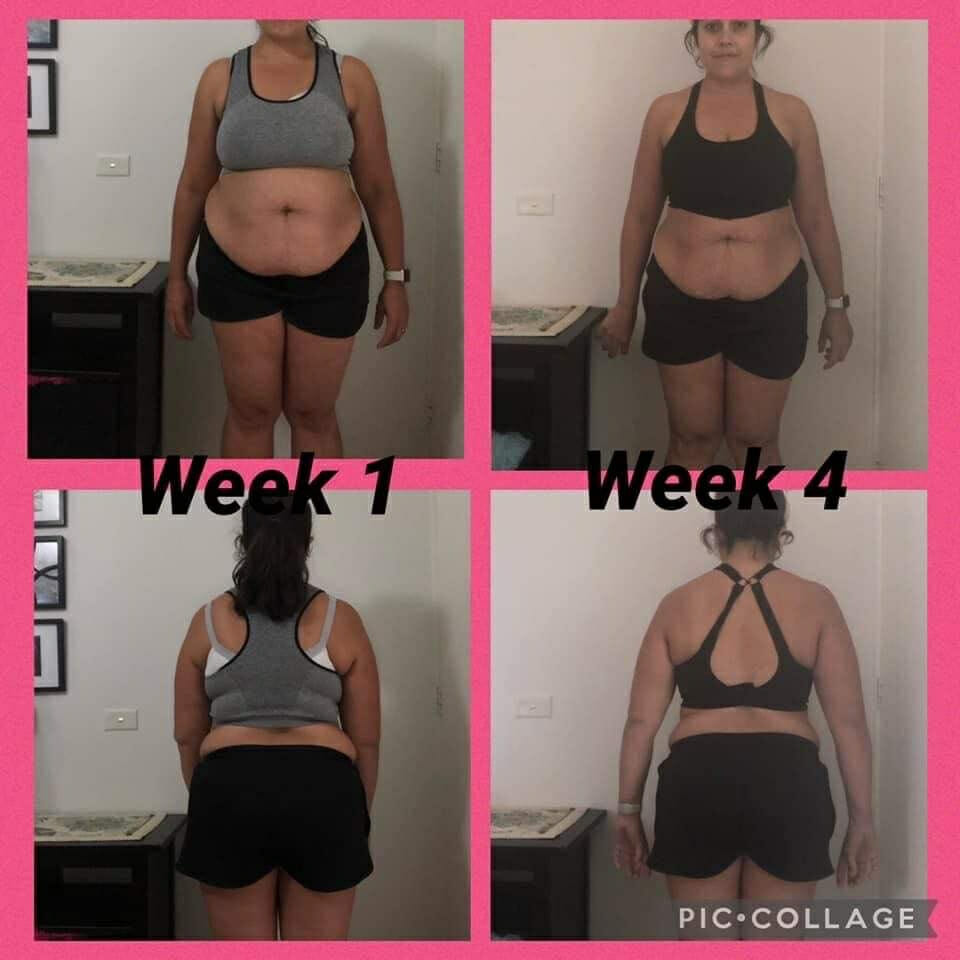 Mum ditches the fast food and saves HEAPS of money
Before The Healthy Mummy, Jag says she was eating fast food every single day.
"I was eating a fast food meal every second day before this and probably even more calories. I was addicted to it. I love fast food but since my lifestyle overhaul, I've only been once! To go one time a month compared to 20 plus is HUGE!"
In fact, Jag signed up to the 12 Week Challenge, which is for mums who want that extra bit of motivation and accountability. It consists of following three conventional 28 Day Weight Loss Challenges, but for those taking part, they will pledge their 12 week goal, and along with receiving a free 12 Week Challenge Tool kit ebook.
"The noticeable changes were my energy levels in the afternoon. Not waking up with a feeling of a huge bloated stomach and getting fuller longer," she says. "I've been walking the kids to and from school most days, and this is around 4-6 kms and easily 10,000 steps!
"I've also noticed I'm saving money by not having as much fast food."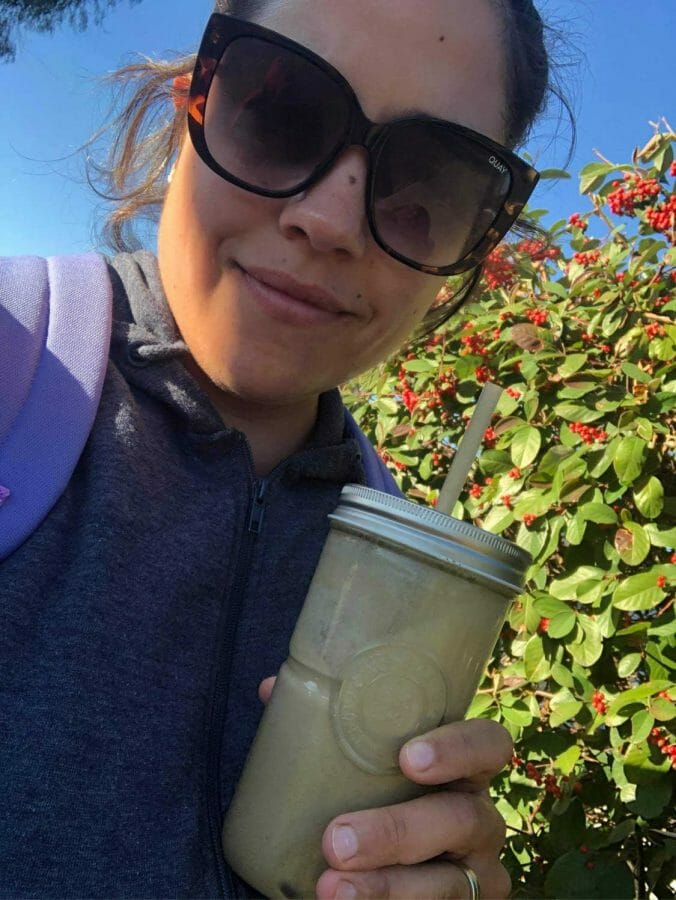 For the month of June, Jag says she would love to be under 85kg. And another goal of hers is to rebuild her relationship with food.
"The health benefits are numerous," says the mum-of-three. "I have clearer skin, I no longer am exhausted in the afternoon, I'm no longer bloated and mentally I feel a lot calmer and happier.
"I feel like I've done a full 360 in the past month since joining The Healthy Mummy. Not only do I feel happier because my body feels happier but the noticeable improvement has been my mental health."
It's not just the smoothies that Jag is a big fan of, she also uses Control X.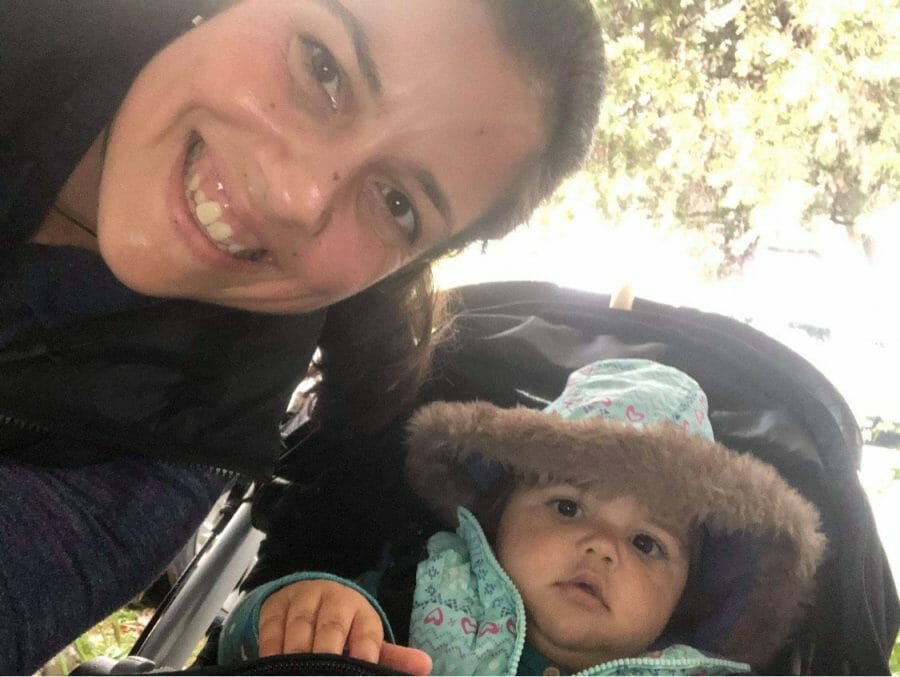 A typical day for Jag looks like:
Breakfast: Healthy Mummy (HM) smoothie with added spinach
Snack: Crackers with cheese and tomato
Lunch: HM smoothie
Snack: HM coconut chocolate brownies, choc chip banana bread or wholemeal choc chip muffins
Dinner: Meal prep (lasagne is a fave!)
Snack: Hot chocolate and HM coconut chocolate brownie
I also enjoy two coffees with almond milk daily
Workouts: Take 10 from The Healthy Mummy app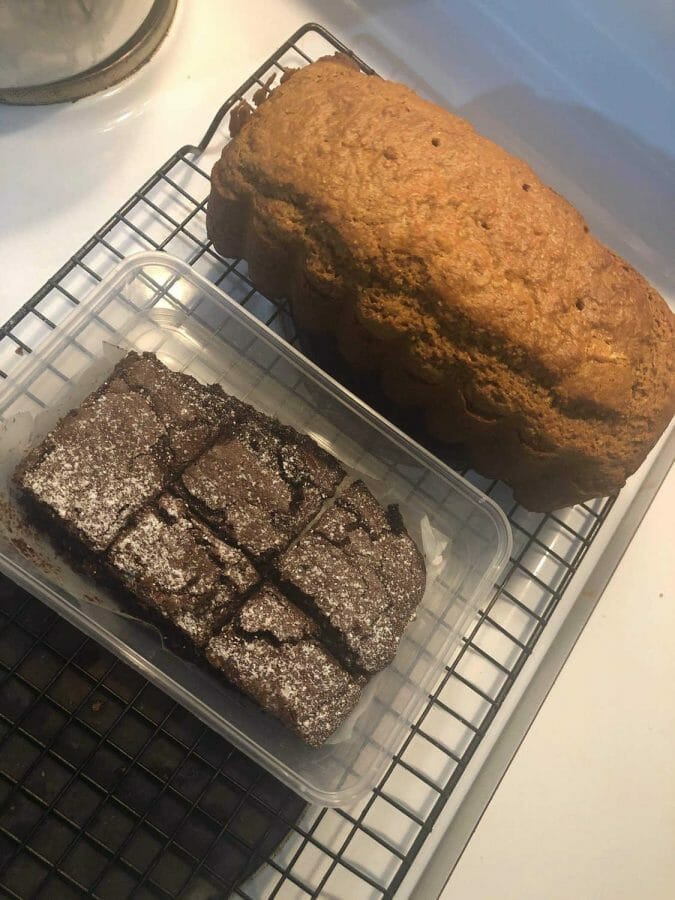 Jag's advice for other mums
Swap foods that you enjoy for healthier alternatives.
Avoid trigger foods that may cause you to binge eat and identify your behaviours around food.
Set aside time to set your meal plan in the app and meal prep as you end up saving time.
Embrace the journey!
Are you ready to join the 28 Day Weight Loss Challenge ?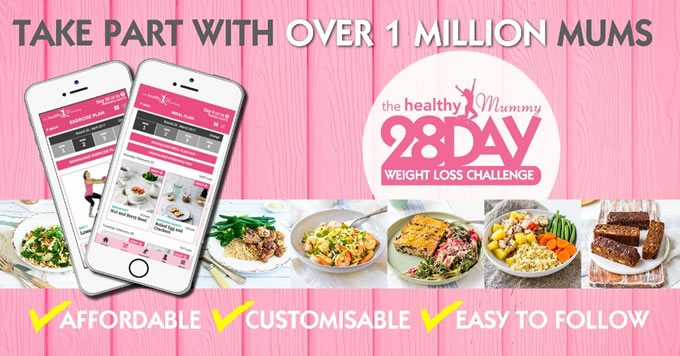 If you are wanting to lose weight and improve your energy – not to mention – help improve your overall health and wellbeing – our 28 Day Weight Loss Challenge is an awesome program to check out.
Our 28 Day Weight Loss Challenge includes:
28 days of at home exercise routines (no gym needed) – with video instruction
Customisable and breastfeeding friendly meal plans (including 7 Day Cleanse)
Time-efficient exercises for busy mums – under 30 mins
Challenge combines Pilates exercises with interval and circuit training (HIIT)
Suitable for basic to advanced fitness levels
Home to thousands of EASY-TO-MAKE recipes!
To learn more about our 28 DAY WEIGHT LOSS CHALLENGE CLICK HERE or purchase our Smoothies.