Mum loses 22kg and feels so CONFIDENT she's ditched the baggy clothing in favour of fitted outfits
This mum-of-three has not only lost 22kg in 11 months by following the 28 Day Weight Loss Challenge but she's found her inner confidence too!
Erin McCrae says that she now feels so confident with her new physique that she's no longer hiding behind loose clothing.
"I feel so much more confident now," she says. "I've gone from a 16 down to a 12."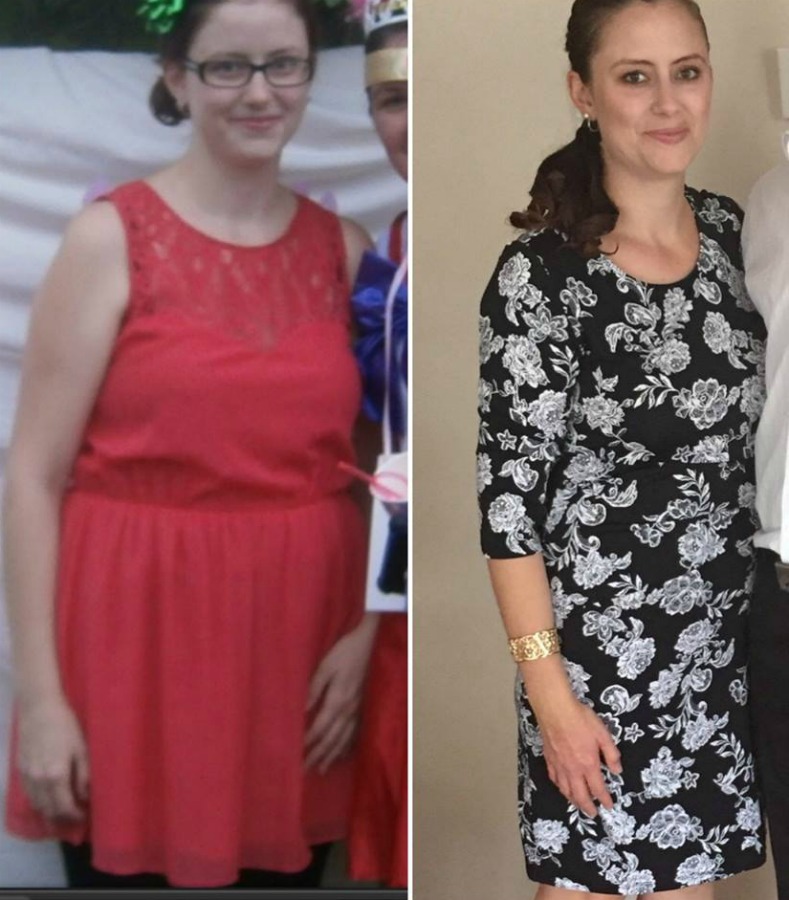 Finding confidence
Erin reveals before she found the 28 Day Weight Loss Challenge she had never worn tight clothes.
"I used to normally just wear jeans and a flowy top," she says. "Or loose dresses to cover up my belly, hips and thighs."
But now the beautiful mama is wearing clothes that show off her amazing new figure.
"I've never worn a skin tight dress in public, as I used to criticise all of my lumps and bumps in the dressing room mirror," she says.
"But now I'm wearing my new dresses with confidence and I feel so pretty in them."
Losing the baby weight
Erin says that while she was pregnant with her third child last year, she would look at all the transformation pictures in The Healthy Mummy Private Support Facebook Group and hoped that once her bub was born she could get a flat tummy.
"I've never lost more than 15kgs of pregnancy weight and were on fad diets, which were very restricted of calories and foods – so not a healthy way of doing it," she admits.
"After winning a Healthy Mummy Smoothie tub when my bub was a month old, it gave me the motivation to really start looking into The Healthy Mummy."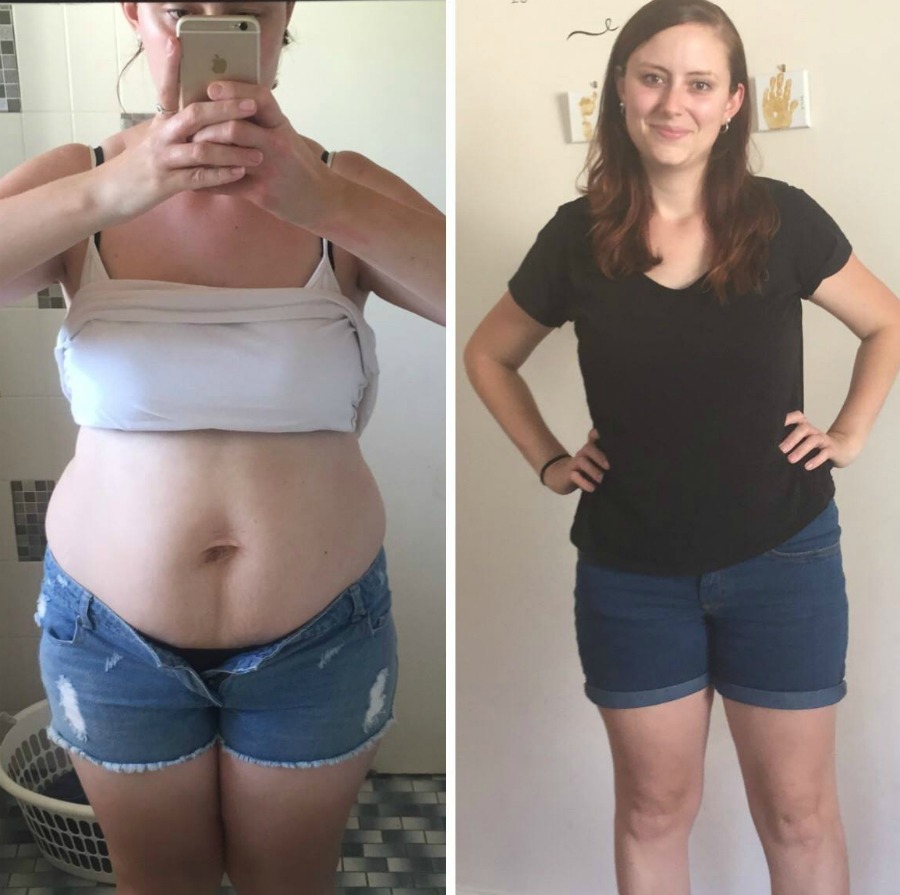 Since then Erin has signed up to eBook membership, purchased The Healthy Mummy Post Pregnancy Exercise DVD and still buys the Smoothies.
"I've lost 22kgs so far and for the first time ever I'm under my pre-pregnancy weight," says Erin. 
"I've still got another 4kgs to lose but I know I'm well on my way to the healthiest body I've ever had."
Are you keen to reduce bloating and tone up your tummy? The October 28 Day Weight Loss Challenge is 100% focused on this area.
The Belly Blaster Challenge will help you to lose the bloat, tone up, flatten and tighten the stomach area – all while enjoying amazing and delicious recipes.
Are you ready to become a Healthy Mummy?
If you are want to beat the bloat, not to mention help improve your overall health and wellbeing, our 28 Day Weight Loss Challenge is an awesome program to check out. 
Our 28 Day Weight Loss Challenge includes:
28 days of at home exercise routines (no gym needed) – with video instruction
Customisable and breastfeeding friendly meal plans
Time-efficient exercises for busy mums – under 30 mins
Challenge combines Pilates exercises with interval and circuit training (HIIT)
Suitable for basic to advanced fitness levels
Home to thousands of EASY-TO-MAKE recipes!
To learn more about our 28 DAY WEIGHT LOSS CHALLENGE CLICK HERE.