This mum has got her sexy back after losing 8 kilos on the 12 week challenge!
Mish Mason was determined to get back into her favourite skinny jeans and achieved this and more on the Healthy Mummy's 12 Week Challenge.
Wow – Go Mish Mason!
This mum of three was determined to get back into her skinny jeans and rediscover her self love and confidence. The Healthy Mummy's 12 week challenge was everything she needed to keep her accountable and give her the support she needed to push herself to smash her goals.
Not only did she lose 8 kilos, she lost 86.6 kilos from her body and dropped two dress sizes!
"I absolutely loved the 12 week challenge it was the big kick in the butt I needed!"
To join the next 12 week Challenge – find our budget offer to join here!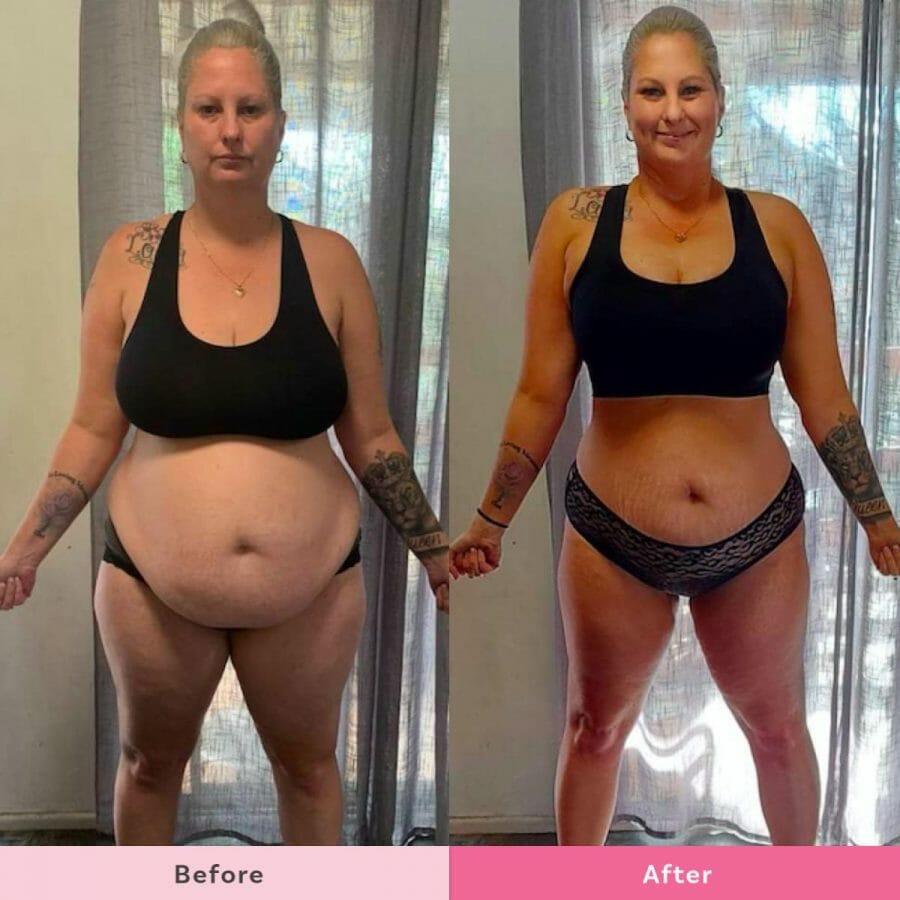 Michaliane Mason (Mish for short) from Brisbane is mum to three children and grandmother to three gorgeous grandchildren. Mish has been with the Healthy Mummy for a number of years, but admits that earlier this year had been rough and she had gained some weight.
Mish shares, "I just let myself go I was at my heaviest weight. I was so unhappy with myself I was hiding away from the world. I was so upset that I had to pack all my favourite size 14 clothes away in storage. And I literally had to go buy all new size 18 clothes it was heartbreaking."
Mish was really excited when she heard about The Healthy Mummy's first 12 week challenge.
"I was like yes this is what I need to help me keep my focus on positive things to keep me accountable to push me harder than ever. I decided to give the challenge my everything. I was determined to gain my sexy back my self love and my confidence."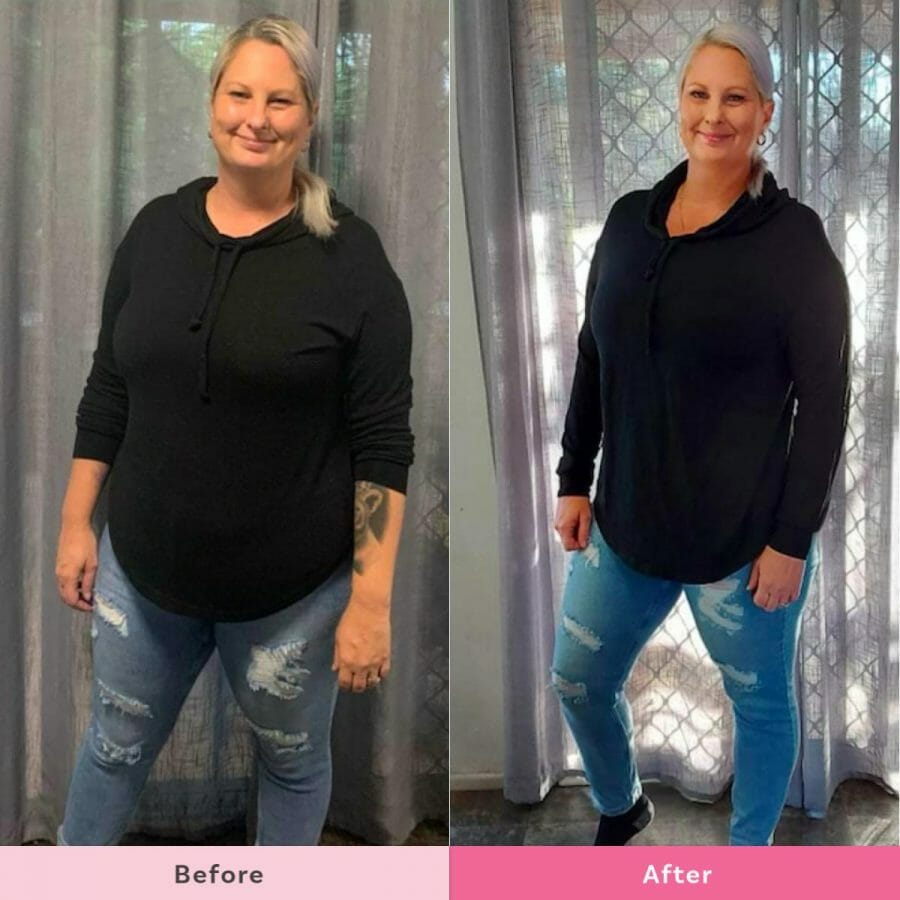 Mish's Pledge
At the start of the 12 Week Challenge, Mish pledged to give the 12 Week Challenge her ALL! Determined to get her sexy back and fit into her favourite pair of skinny jeans, Mish pledged not to focus on the scales as much.
Mish's AMAZING results!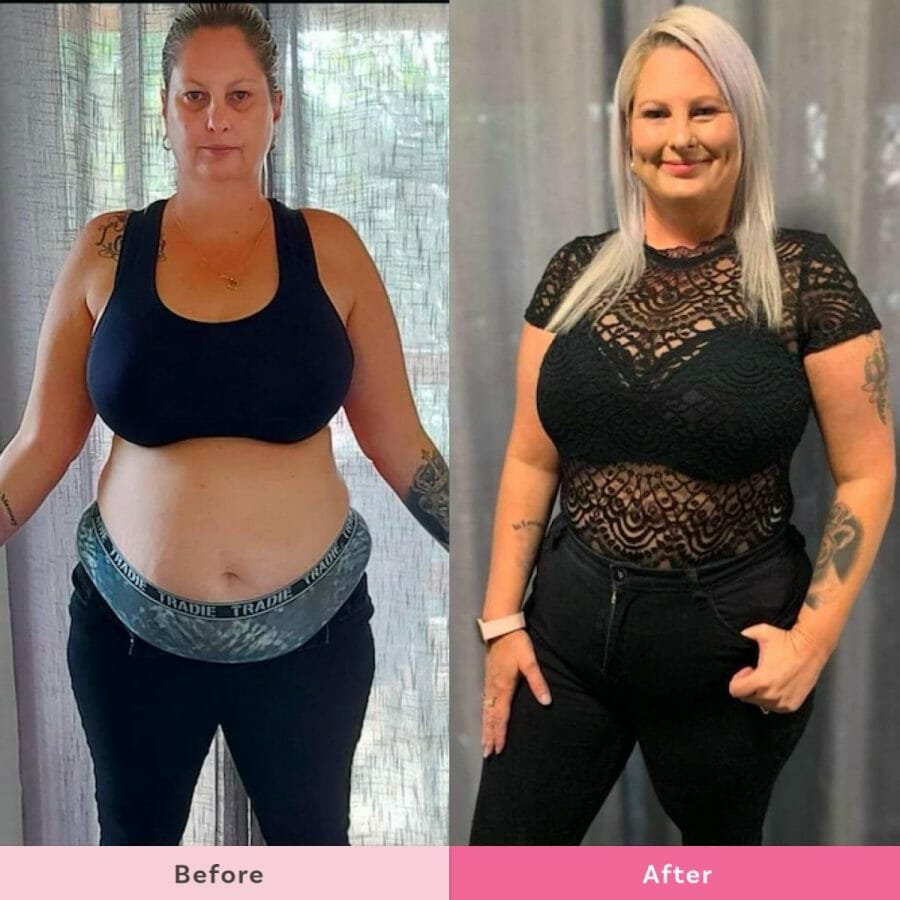 "I'm so happy to say I smashed my own pledge in so many ways. On week 7 I got back into my fav jeans. By the end of the challenge, I had to throw out all my bigger clothes YAY! I  dug out my smaller clothes I'm so excited they fit again."
In the 12 weeks, Mish lost 8 kilos, I lost 8 kilos, 86.6 centimetres off my body, 2 dress sizes. Not only that, her skin is glowing and her energy levels have shot right up!
"Overall I feel alive again."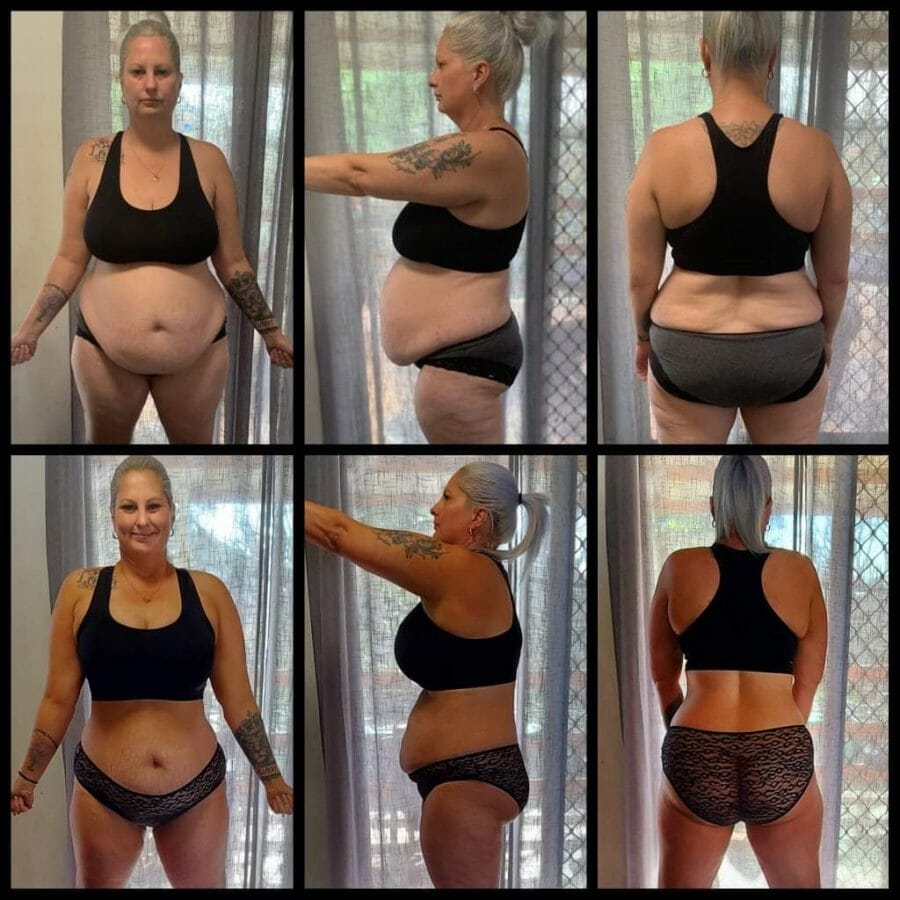 "I'm so happy again I have so much confidence my energy levels are amazing I'm sleeping so much better at night my partner says I snore now lol."
"And I got my sexy back…."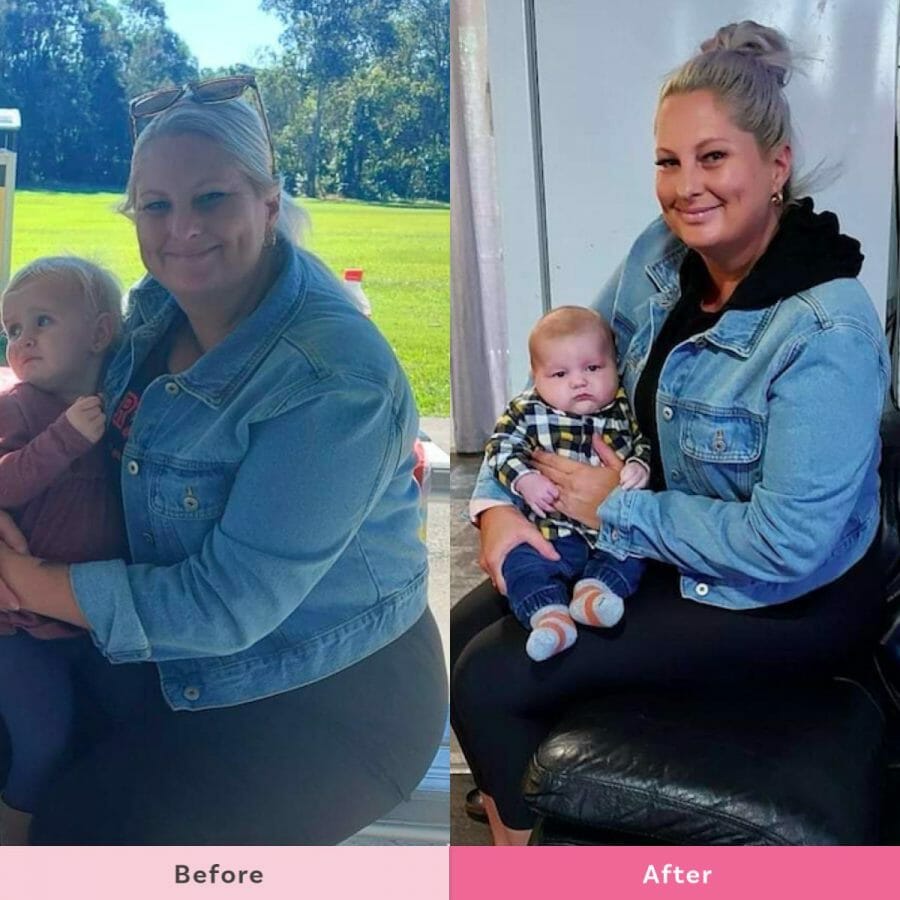 Following three consecutive 28 Day Weight Loss Challenges on the 12 Week Challenge, Mish took full advantage of the Healthy Mummy App. With over 4500 recipes, 500 at-home workouts and meal plans, the app helps track your calorie intake, exercise and water and has everything to keep you focused on achieving your goals.
"I was so surprised how much it helped me throughout the challenge".
Mish's typical day on plate
Breakfast: My go-to is a toasted Ham, Tomato and avo sandwich I'd always add eggs to keep me fuller for longer.
Snack: My favourite smoothie is the Tummy Smoothie Choc with 1 banana 1 spoon of peanut butter.
Lunch: Is usally left over dinners from the app or my freezer stash.
Arvo snack: Tomato and cheese on crackers with a coffee.
Dinner: I like to have a smaller portion for dinner, my favourite at the moment is the Stovetop lasagne with a salad.
Dessert: My go-to is the Weetbix slice from the app.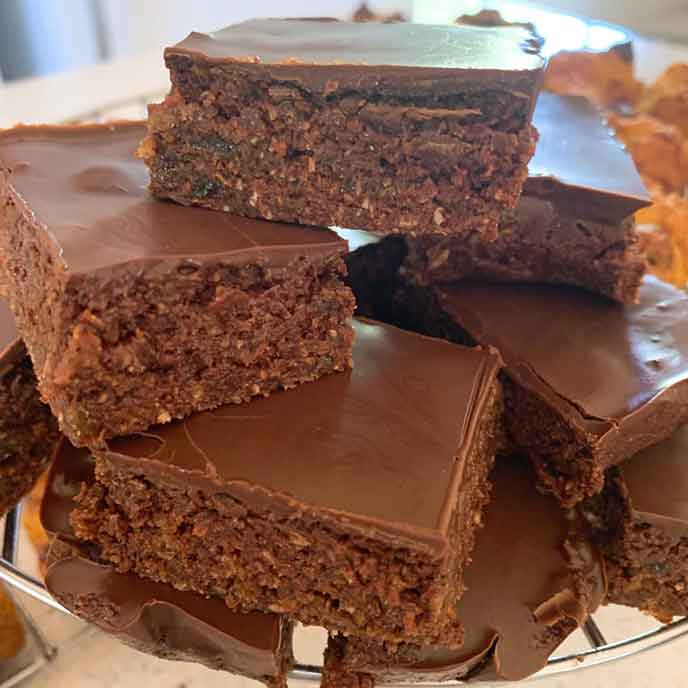 'Loved the 12 week challenge!'
"I absolutely loved the 12 week challenge it was the big kick in the butt I needed to keep myself accountable to stay on track to keep pushing myself. And it paid off in so many ways. I'd love to do another challenge to stay on track to keep me focused."
Mish's Top Tips for success
Don't focus on the number on the scales
Take those pictures and do your measurements!
Don't skip meals
Please use the app to its full advantage
Try and stay consistent and set mini goals for yourself.
Find a exercise you enjoy
Drink that water
Don't give up if you have a bad day it's ok start fresh tomorrow we are only human
Great Tips Mish and congratulations on your awesome results!

Inspired? Join the next 12 week challenge – find our budget offer to join here!