Healthy Chocolate Weetbix Slice
This delicious recipe for the Healthy Chocolate Weetbix Slice is one of the 6000 recipes in The Healthy Mummy app!
It's totally yummy, full of guilt-free chocolatey goodness and its a healthy weetbix slice. And at only 190 calories per serve, you can enjoy it while taking part in our 28 Day Weight Loss Challenge!
You may even have to make a double batch!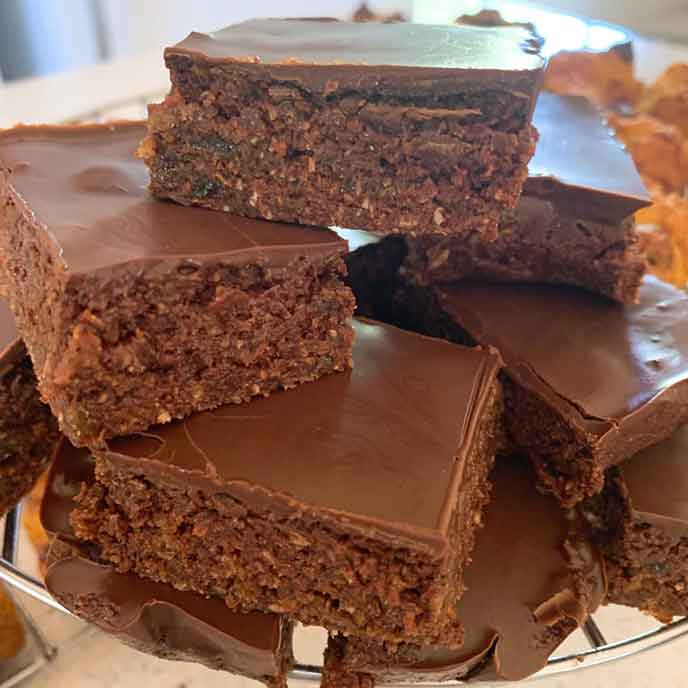 This is a delicious and decadent chocolate slice recipe that is high in fibre and healthy fats to keep you feeling fuller for longer. To make this recipe lunchbox friendly you can use Tahini in place of peanut butter. You can also use gluten free weetbix to make this recipe gluten free. This recipe was developed by one of our community members.
Store leftovers in the fridge or freeze so you always have healthy snacks on hand.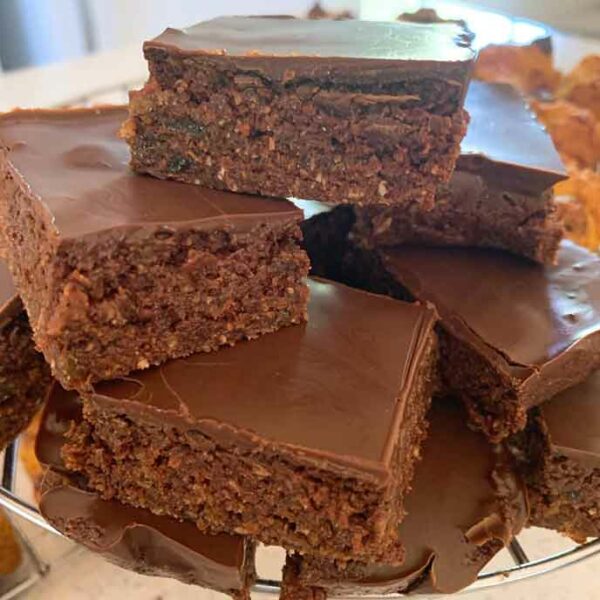 1

cup

sultanas

2

tbsp

natural crunchy peanut butter

1/2

cup

desiccated coconut

2

tbsp

coconut oil

4

weetbix

1/3

cup

cocoa or cacao powder

1/3

cup

honey

1/3

cup

dark chocolate chips

optional, for icing
1

cup

sultanas

2

tbsp

natural crunchy peanut butter

1/2

cup

desiccated coconut

2

tbsp

coconut oil

4

weetbix

1/3

cup

cocoa or cacao powder

1/3

cup

honey

1/3

cup

dark chocolate chips

optional, for icing
Place the sultanas, peanut butter, desiccated coconut, half the coconut oil, the Weetbix cacoa/cocoa and honey in a food processor and blitz until smooth. Add a little water if needed to ensure the mix combines well.

Line a loaf tin with baking paper.

Press the mix into the prepared tin to form the bottom layer.

Melt the dark chocolate chips with the remaining coconut oil in a saucepan over medium heat. Drizzle melted chocolate over the bottom layer of the slice and place in the fridge for 30 minutes to set

Once firm, slice into 12 pieces. One piece is one serve.

Leftovers can be stored in the fridge in an airtight container for 4-5 days or freeze for up to 2 months.
Makes approx. 12 slices, at 190 calories each slice
Get this Chocolate Weetbix Slice and recipes just like it on our 28 Day Challenge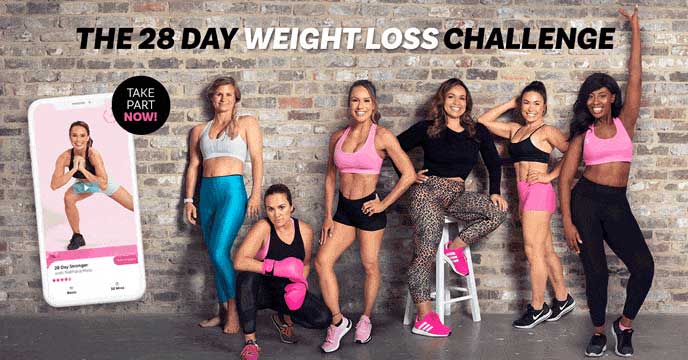 Each month our 28 Day Weight Loss Challenge gives you a meal plan, exercise routine and tips and advice to help you be the best version of yourself.
Do you find yourself victim to emotional eating? Take the stress out of putting so much emphasis on food and diet and try our 28 Day Weight Loss Challenge which has been described by 100,000's of mums as a lifestyle change!
With a weekly meal plan consisting of 3 main meals and 3 snacks – The Healthy Mummy's 28 Day Weight Loss Challenge can help you stick to a healthy food plan and hit your weight goals.
You can find out more or join the 28 Day Challenge HERE.
Mums share their amazing Healthy Mummy transformations!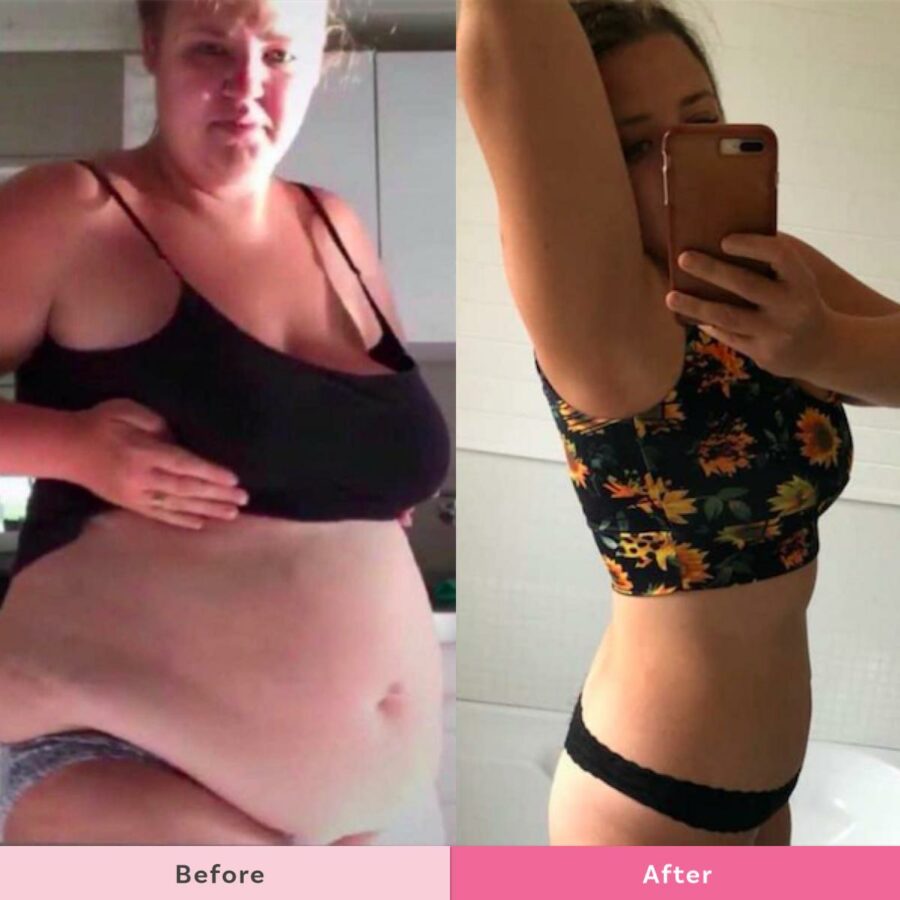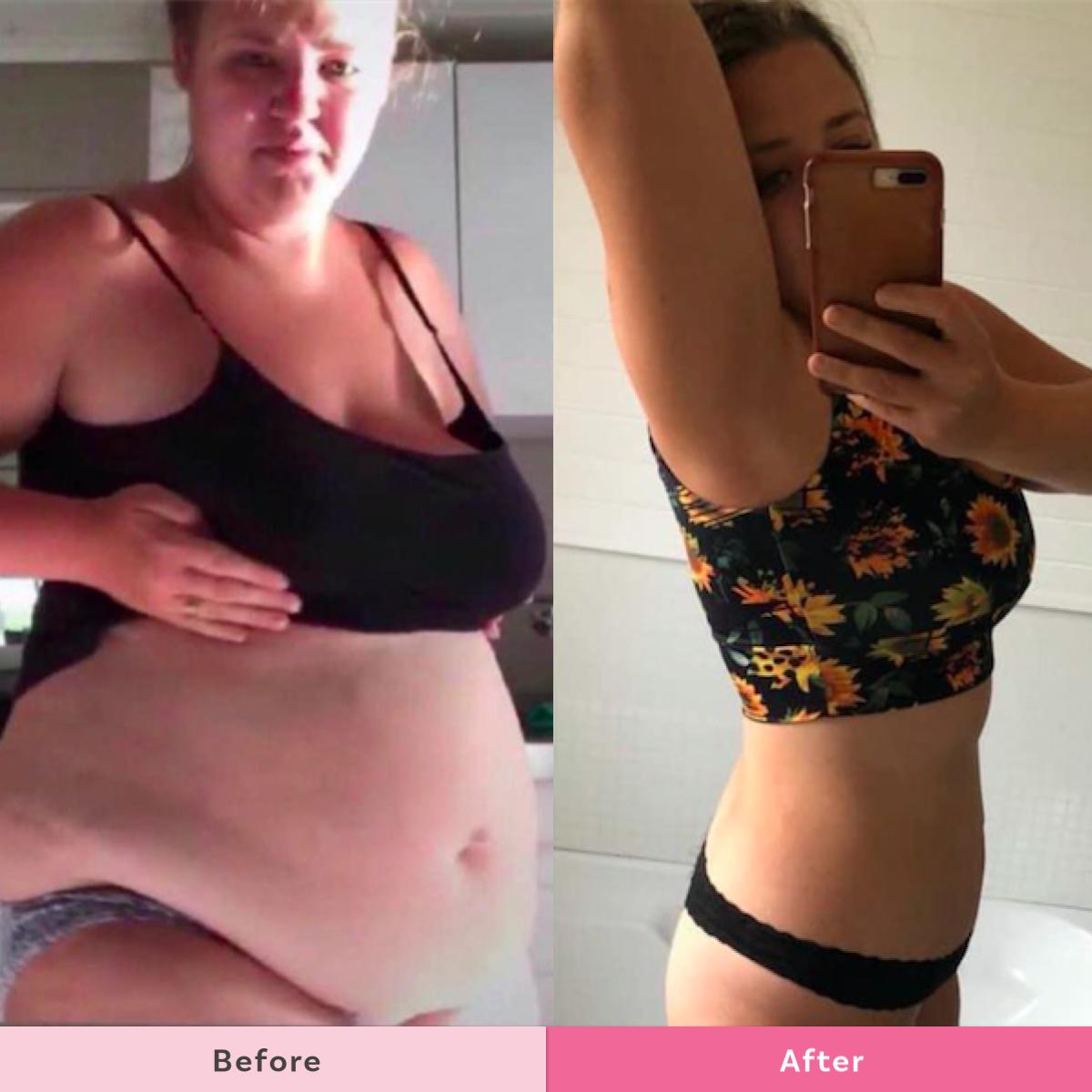 Cicily Goodwin- 35Kgs Lost
Mum of two Cicily started her journey with The Healthy Mummy in July 2016. In the first few months, she lost 20kgs by using The Healthy Mummy Smoothies twice a day and making the 28 Day Weight Loss Challenge meals. She lost another 35kgs over the next year.
Cicily says "I started the year at 110kgs and got to 75kg!! The lifetime goal I've dreamed of my whole life! "
Cicily admits that her when she started her journey it was all about weight loss but after living a healthy lifestyle it became a lot more about happiness.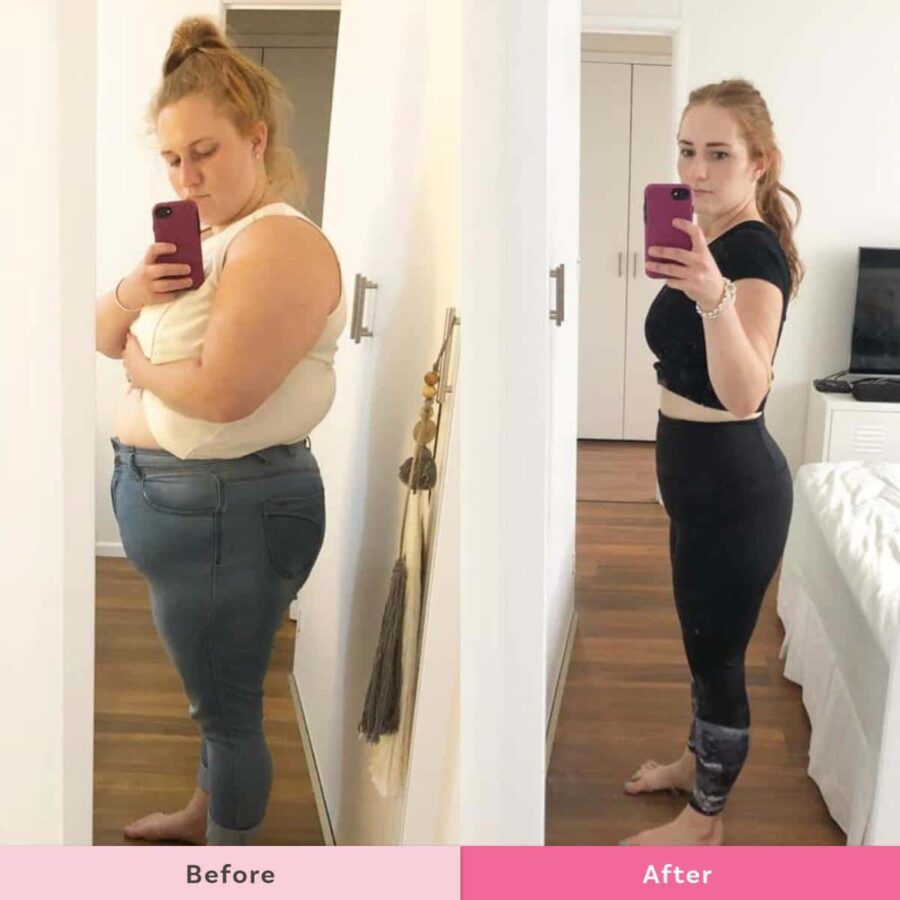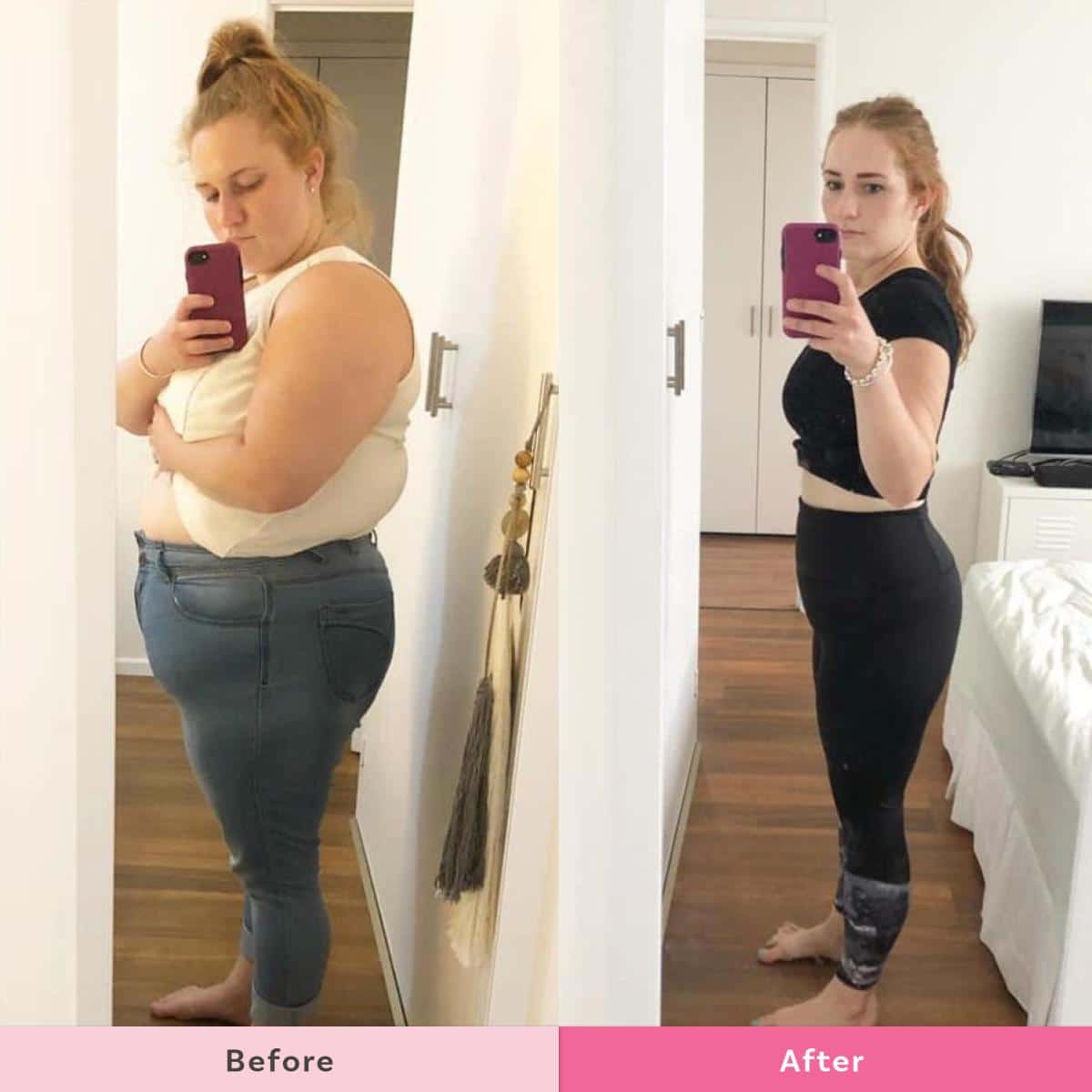 Zoe Terry – 41.7Kgs Lost
Zoe shares, "July 2019 – March 2020 – 41.1kgs gone and definitely not missed! I never thought I could do it. I never thought I would enjoy it. But Healthy Mummy has made it easy and fun!
I have found that 2 smoothies, 3 snacks and a healthy main meal paired with daily exercise is what's worked for me!"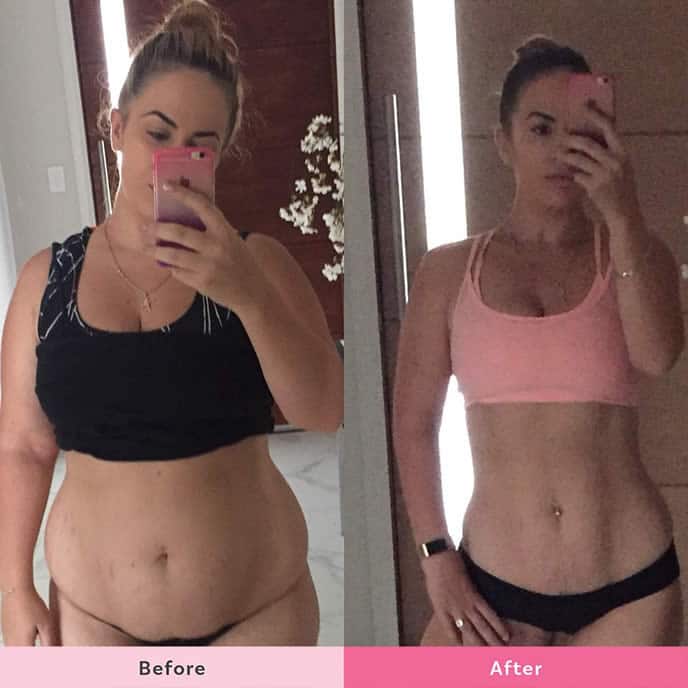 Melissa Timmer – 37kgs Lost
The Healthy Mummy which has helped her take back control and within 18 months, she had lost a whopping 37 kg and has been maintaining her weight for three years.
Even though Melissa's weight fluctuates up and down a little she says "I couldn't care less because this journey is about being happy and if you feel happy in your skin, no matter how much you weigh or what size you are, that's all that matters. "We are all different and beautiful so don't be stuck on what scales say all the time."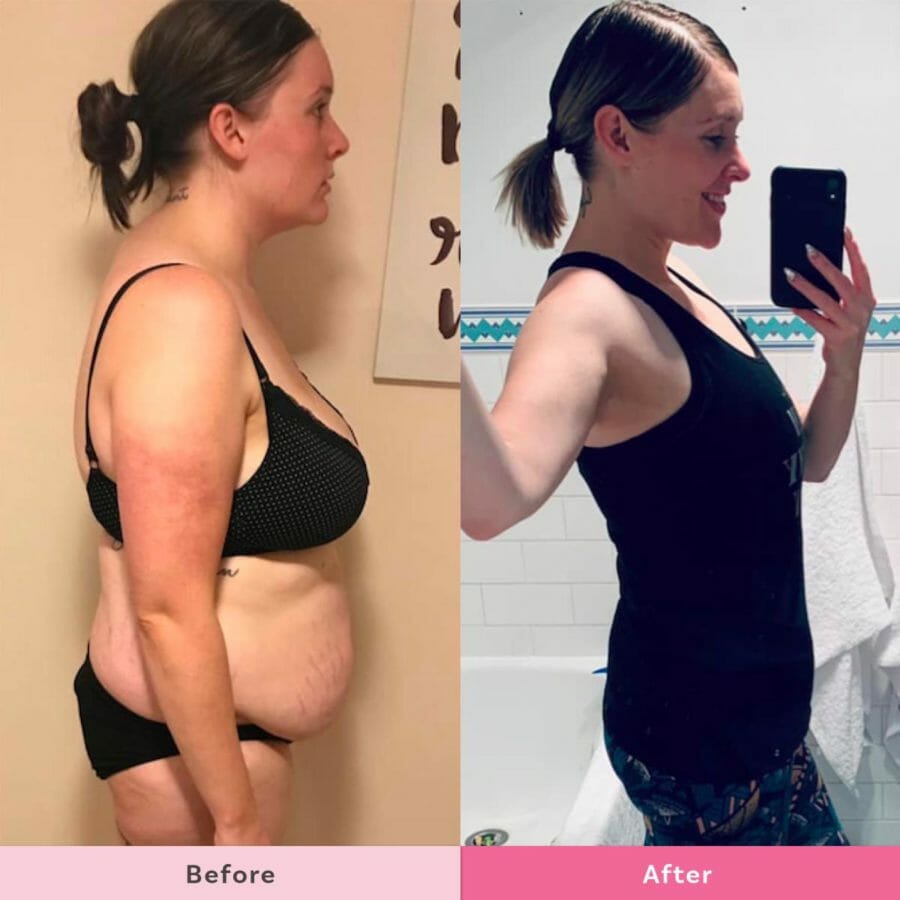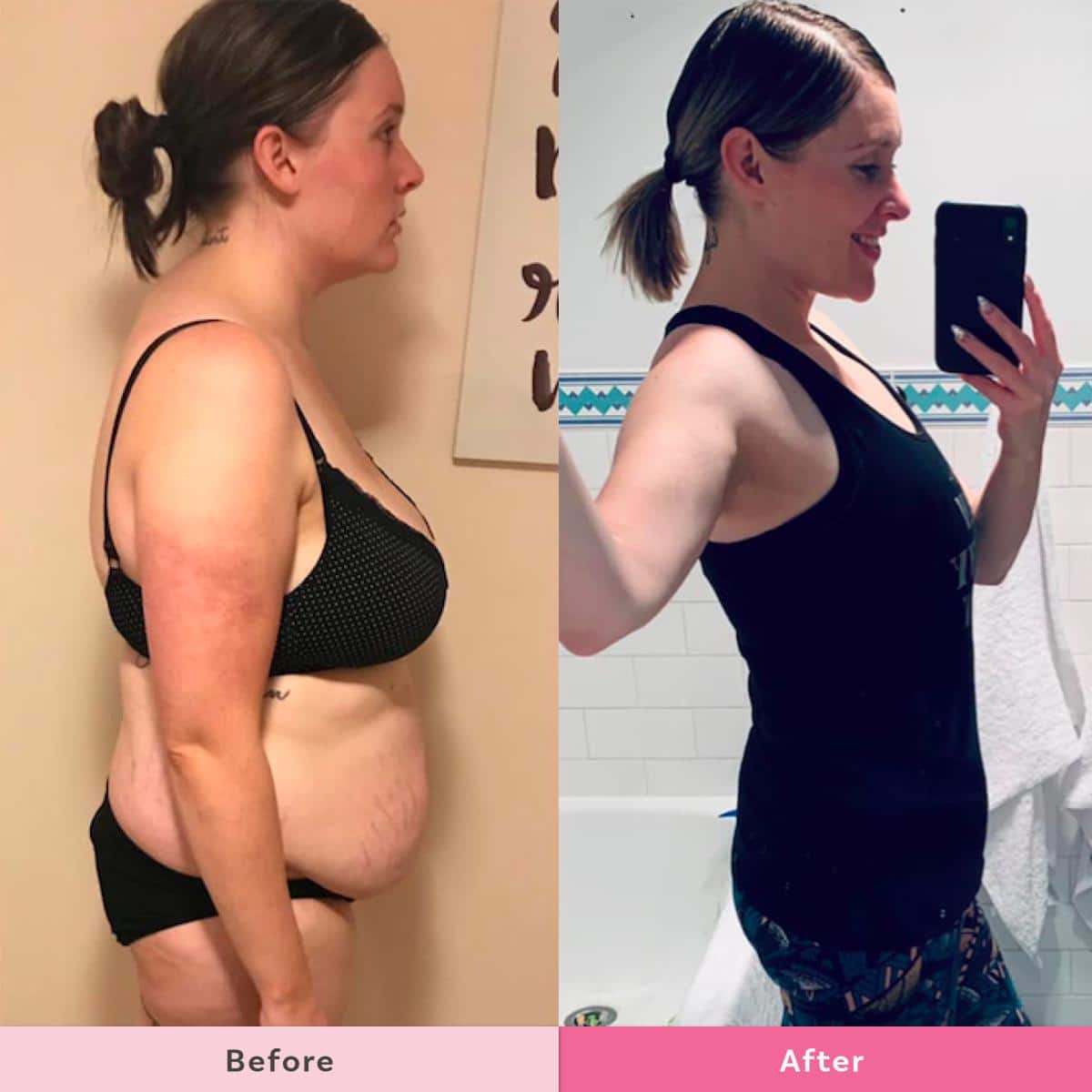 Tarryn Eames – 30Kg Lost
Tarryn says:-
From 97KGS to 67KGS
From a size 18/20 to a size 10/12
From lethargic to energetic
From miserable to genuinely happy
From hating my body to appreciating it.
"At the beginning of my journey,  all I wanted was to lose weight. I never aimed to gain anything. However, all I've gained means more to me than the kilos that are now gone and the cms that have disappeared too. Somewhere along the way, I gained the energy to be able to play with my children and the confidence needed to do that in a public setting.
I gained many beautiful and like-minded friends. I gained confidence. I gained strength both physically and mentally. I gained self-love. I gained knowledge about nutrition and exercise. But most importantly I gained happiness."