Mum loses 12kg, drops 40cm and goes down 2 dress sizes in four months
Katrina Macilroy is long term member of the 28 Day Weight Loss Challenge. She joined the Healthy Mummy in January.
Katrina Macilroy is long term member of the 28 Day Weight Loss Challenge. She joined the Healthy Mummy's in January and seen great results ever since.
The 30-year-old mum from Perth has managed to lose over 12kg, drop 40cm and gone down two dress sizes in just four months.
Now, her tummy is looking so toned and she says she has heaps more energy!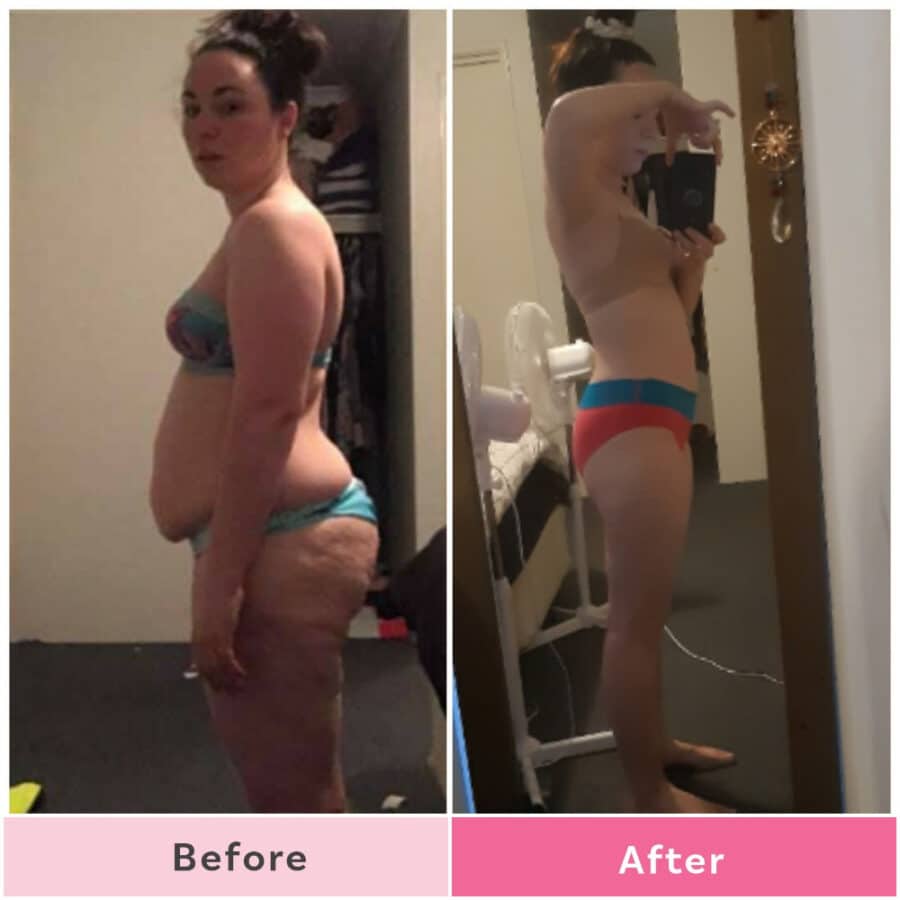 Mum loses 12kg in four months and tones her tummy
Katrina decided to take some responsibility for the way she was feeling and says she stopped blaming everything around her.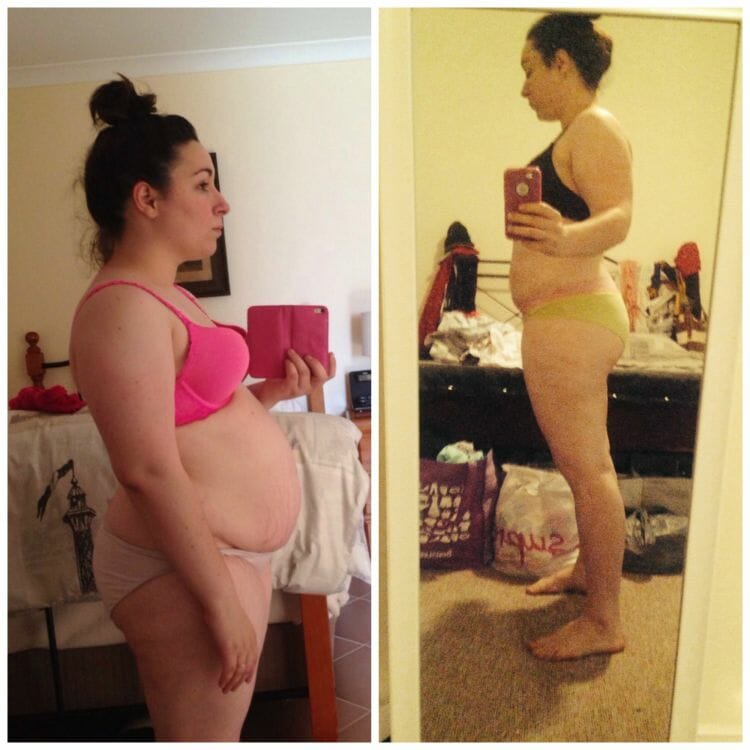 "Since joining, I have consistently been following the 28 Day Weight Loss Challenge and have lost over 12kgs and over 40cm off my body plus gone down 2 dress sizes," she says.
"Its not just about weight loss, I am no longer classed as overweight, my blood pressure is normal, my anxiety is so much less than its ever been and I feel empowered."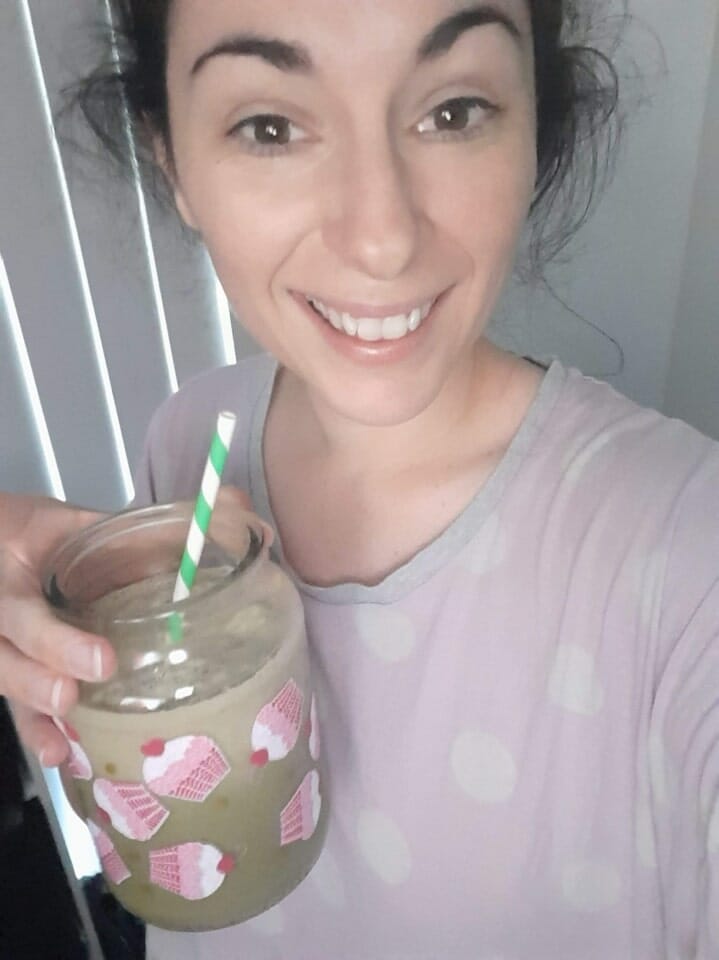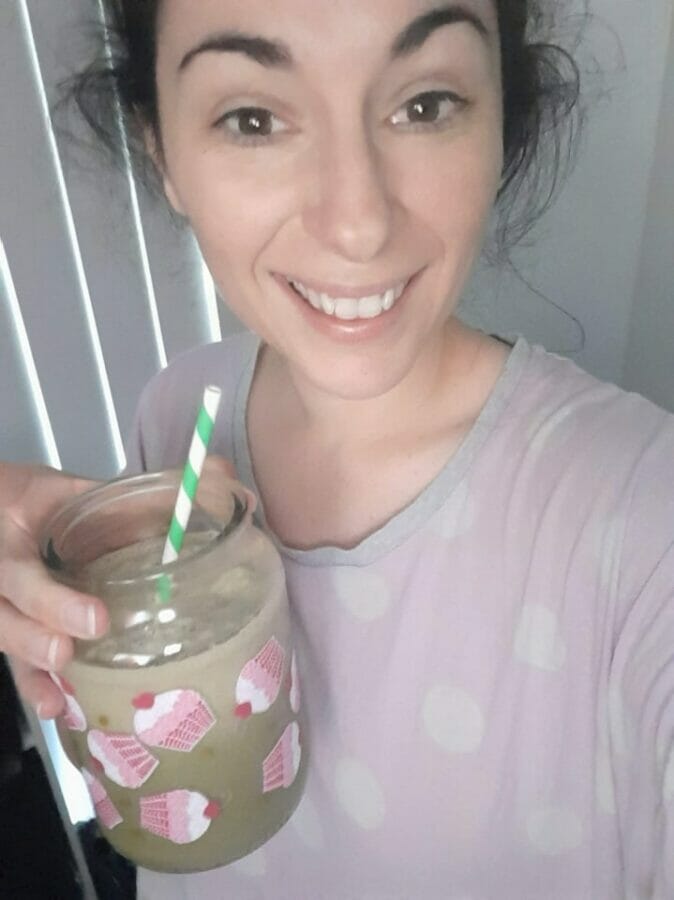 Katrina loves The Healthy Mummy Smoothies
What's more, this mama is addicted to The Healthy Mummy smoothies and has one every single day!
"I am a hardcore smoothie addict, I have a smoothie most mornings for breakfast because not only do they taste great, they are quick and easy to make and are loaded with vitamins and nutrients that help me tackle the day," she says.
"My favourite smoothies are the originals and my favourite flavours are Banana and Choc Fudge."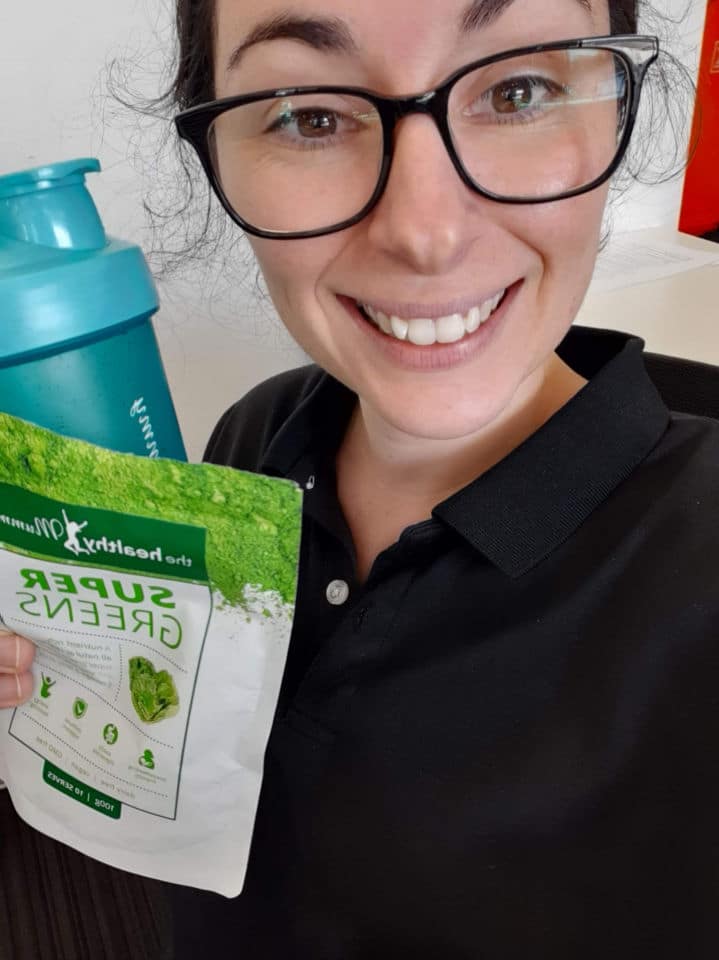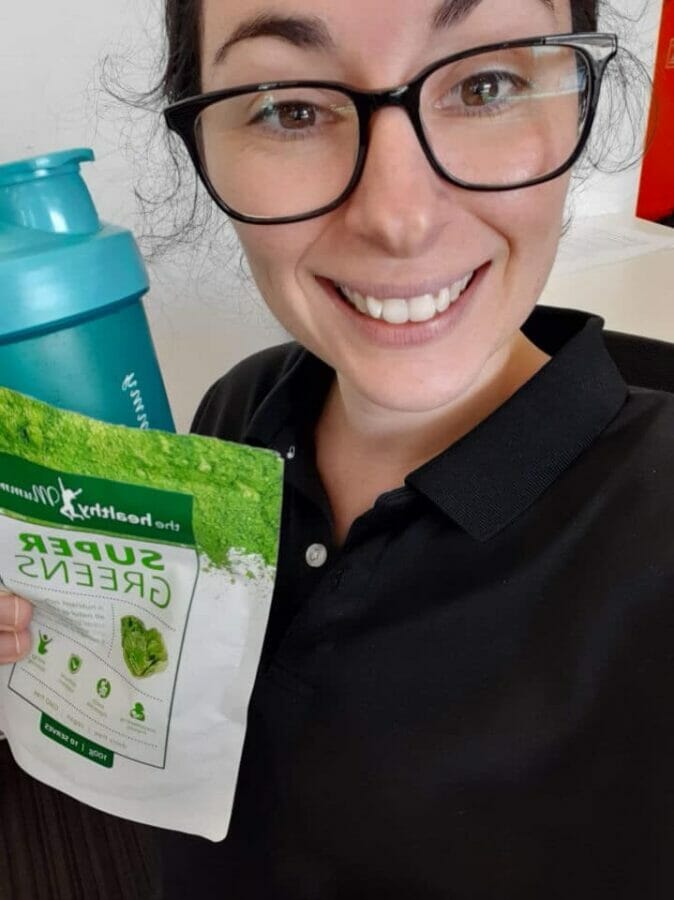 Because she's low in iron, Katrina has been drinking the Super Greens.
"They have been a god send as a I suffer from low iron but since having the super greens every day my iron is at a normal level and I am no longer anaemic which is awesome," she says.
"I also love the Healthy Mummy Skin range, I literally use all the products and to be honest my skin has never looked better, its bright and smooth and clear, its amazing."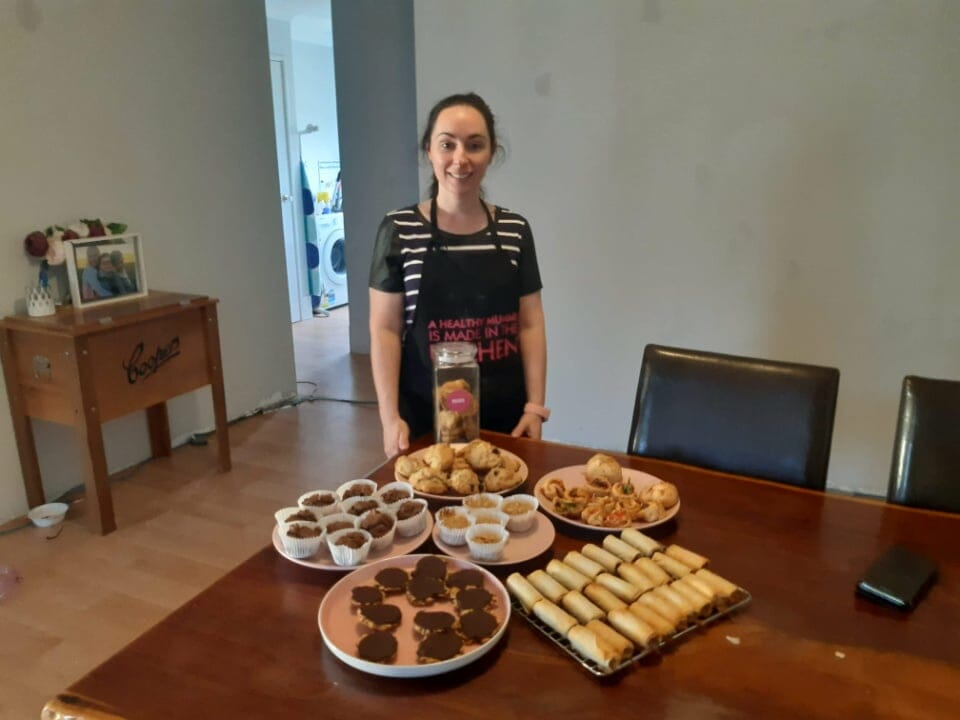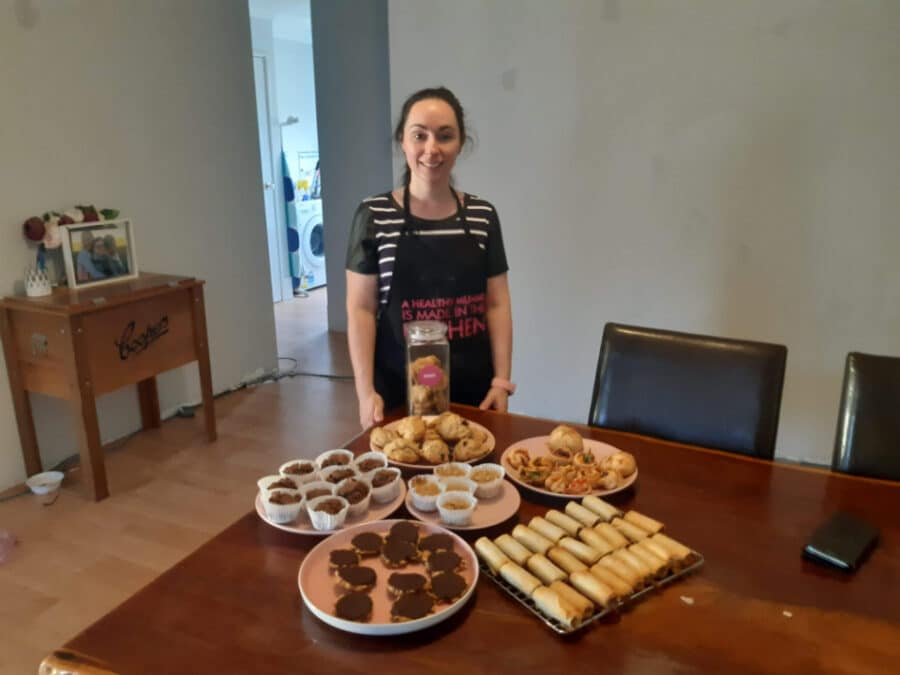 What Katrina eats every day
Breakfast: Smoothie
Morning Tea: Fruit/ Yoghurt or veggie sticks and a dip from the challenge
Lunch: Crustless quiche, Zucchini Slice or Hidden Veggie Sausage Rolls
Afternoon Tea: Cake or slice or muffins from the Challenge
Dinner: Creamy Mushroom Bacon Ravioli or one of the lasagnes
Dessert: Something with chocolate from the Challenge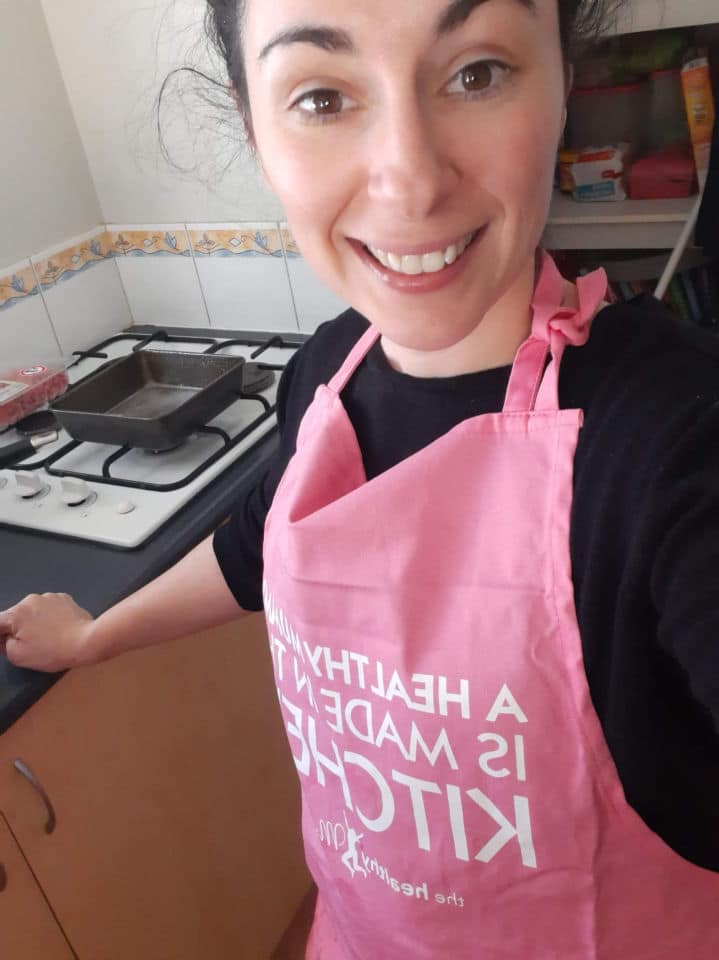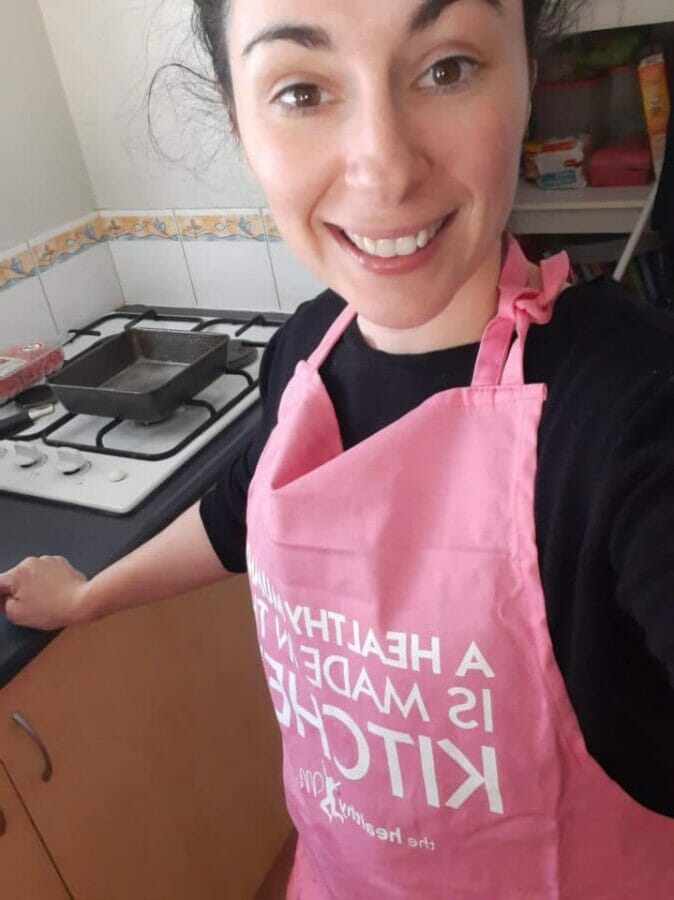 "If I'm not having a smoothie for breakfast I absolutely love the banana bread porridge done in the air fryer," she says.
"My favourite snacks are the carrot cake with cream cheese icing, the choc chip banana bread or the choc tea cake done in the air fryer. My favourite meals are Stovetop Beef Lasagne, the Lasagne Soup or the Mexican Lasagne they are all awesome.
"Also, the Bacon Zucchini Slice, the Creamy Mushroom Bacon Ravioli and the Chicken Mushroom Risotto."
Workouts on the app
"My favourite app workouts to do are the Fit Beginner and the Get Strong With Natalia they are fantastic and really give me a good burn."
Katrina's top 4 tips for success
1.Do your BMR and work out your calories.
2. Take your before photos and measurements/ start slow and trust the process, its not a race or a competition you are just improving you not anyone else.
3. Take your time and be patient with yourself, its not easy changing your life but its definitely doable.
4. Focus on making good choices. Only you can do this and you have to chose to make good choices every day, but all the good choices you make and every positive step you take adds up in the end to awesome results.
Join Katrina on the 28 Day Weight Loss Challenge

If you are wanting to lose weight and improve your energy – not to mention – help improve your overall health and wellbeing – our 28 Day Weight Loss Challengeis an awesome program to check out.
Our 28 Day Weight Loss Challenge includes:
28 days of at home exercise routines (no gym needed) – with video instruction
Customisable and breastfeeding friendly meal plans (including 7 Day Cleanse)
Time-efficient exercises for busy mums – under 30 mins
Challenge combines Pilates exercises with interval and circuit training (HIIT)
Suitable for basic to advanced fitness levels
Home to thousands of EASY-TO-MAKE recipes!
To learn more about our 28 DAY WEIGHT LOSS CHALLENGE CLICK HEREor purchase our Smoothies.