Mum loses 20kg in 12 months: 'It's easy to lose yourself when you are a mum'
Wow, what a journey Amanda Brown has had! Incredibly, she's been able to lose 20kg in 12 months by following the 28 Day Weight Loss Challenge.
Wow, what a journey Amanda Brown has had! Incredibly, she's been able to lose 20kg in 12 months by following the 28 Day Weight Loss Challenge.
"I have a lot more energy now I am fuelling my body well and carrying less weight," she says.
"I used to have a lot of gut issues, but since I have been eating healthy and ditched soft drink, those issues have all but resolved."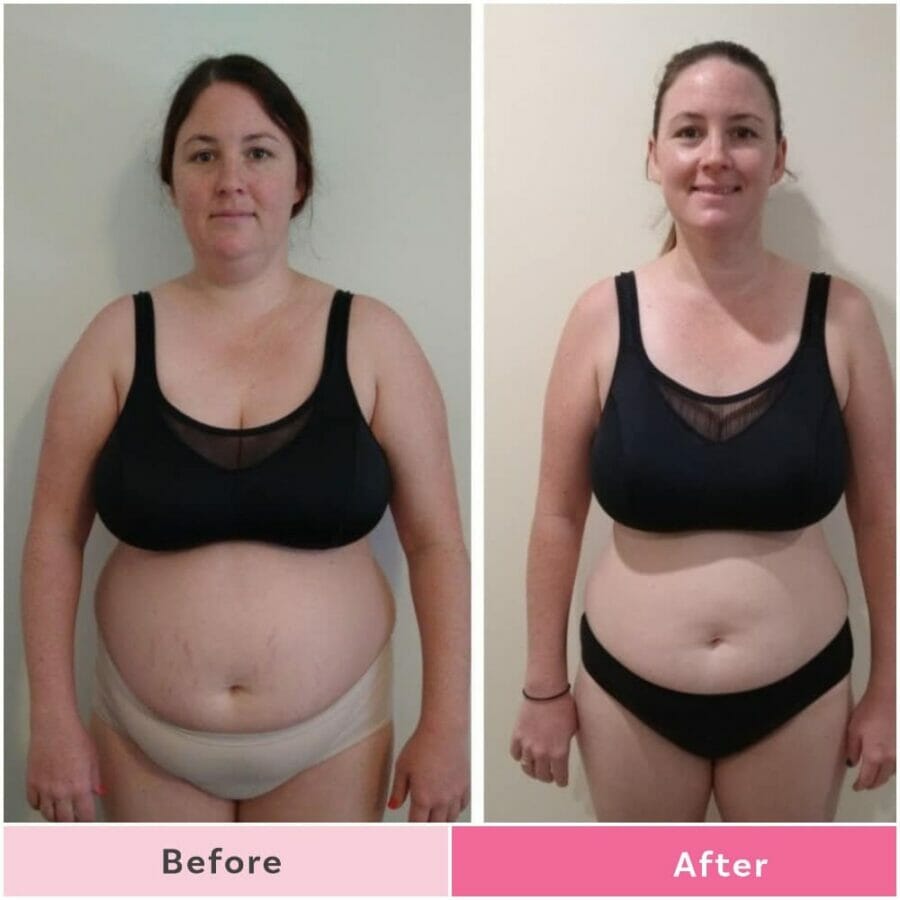 Amanda has lost 20kg in 12 months and she says she's feeling like herself again
Amanda says after her youngest child was born she was keen to get her body back and feel like her old self.
The mum-of-two admits she put on about 20kg with each of her kids. She had struggled with postnatal depression after her first child was born and was determined to be physically and mentally fit and healthy to avoid going down that path again.
The 34-year-old mum, who lives on the Central Coast, says during the first covid lockdown in April 2020, both she and her husband found themselves unemployed.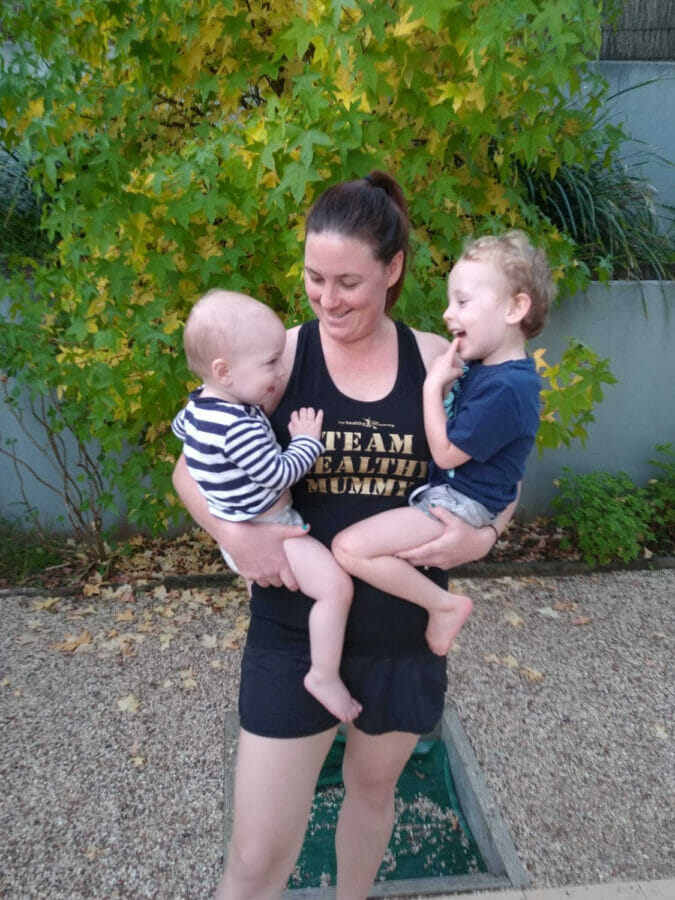 "With both of us at home, I realised it was the perfect time to start a lifestyle change, because my husband was home to share the load of housework and caring for the kids, so I had free time to plan and prepare healthy meals and exercise each day," she says.
"His practical support really helped me to begin the journey well. For Mother's Day I received a food processor, which was awesome because then I started making Weet-Bix Slice and having smoothies."
'It's easy to lose yourself when you are a mum'
Amazingly, Amanda says she is feeling stronger mentally as well as physically.
"I am feeling a lot stronger mentally. I don't give up or write myself off anymore. I might make a poor choice in a moment of struggle, but I own it and move on. No guilt," she says.
"Being a Mum is an immensely selfless job and it's easy to lose yourself amongst those constant acts of sacrifice.
"It's only when I started The Healthy Mummy that I really started to consider my needs and actually work towards getting them met. Now, I am starting to feel more like the me I was before kids – a woman who enjoys spending time with friends, coaching netball, being active, having guests for dinner, and motivating and encouraging others in their pursuits."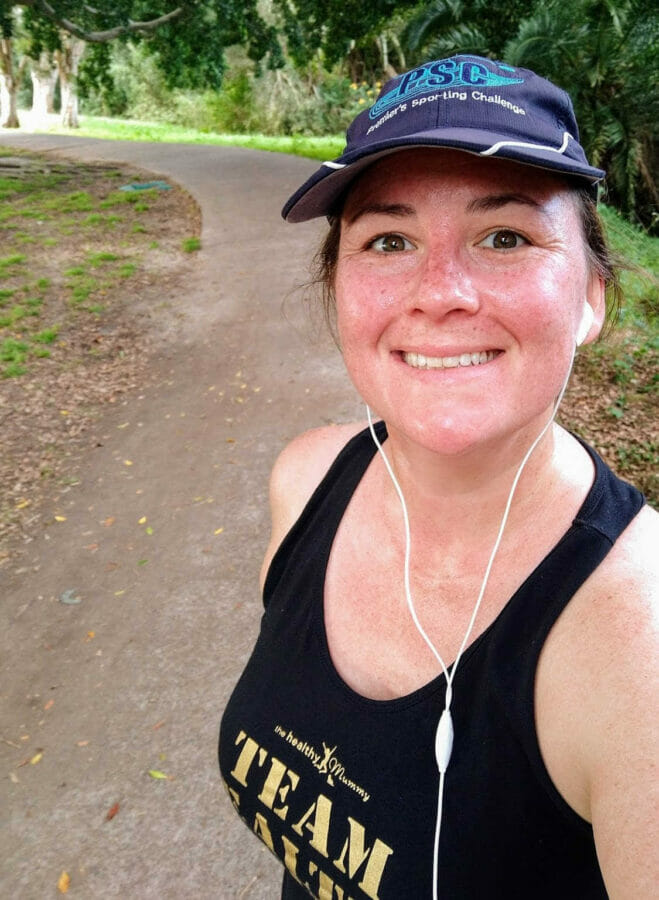 Feeling better within herself
Physically, Amanda says she is also feeling a lot stronger and fitter.
"My body moves more freely and faster," she says. "When I started, I was doing only the app workouts. As the weather got cooler I really wanted to be out in the sun a bit, so I also started walking around the flat areas in my neighbourhood.
"Knowing that progressive overload is important for training, after I wasn't feeling so puffed, I began walking small hills, then as time went on, quite steep ones. This all helped to keep the weight coming off and me feeling like I was pushing myself.
"A big moment for me was this January when I finally started running (back to flat courses..haha). That was the first time I'd run in 5 years! It's also when I realised I was finally starting to feel like myself again."
What a day on a plate looks like for Amanda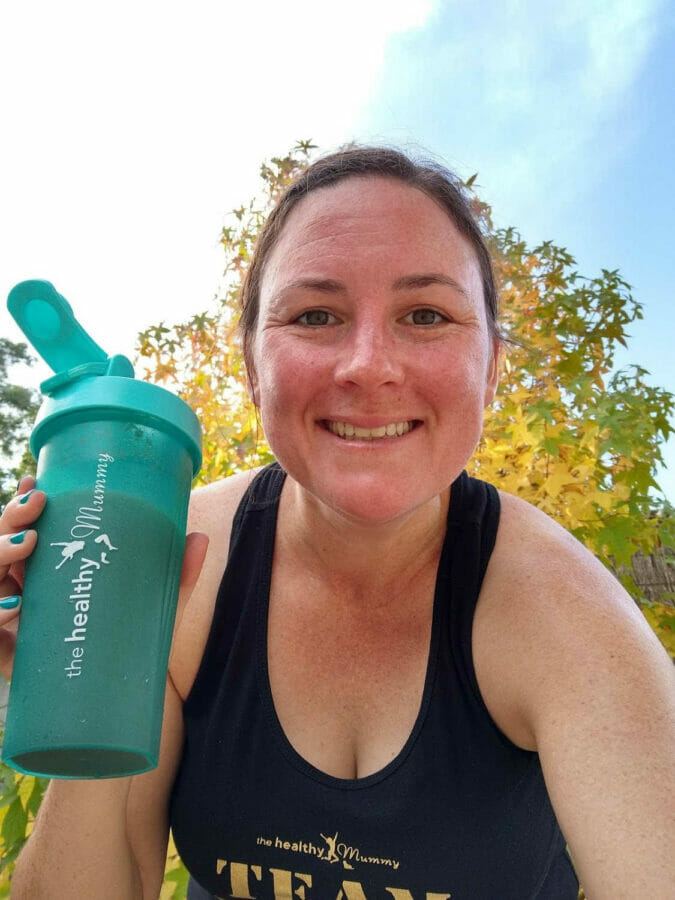 Breakfast: English muffin with bacon and egg (in Healthy Mummy app with tomato)
Morning tea: Avocado and corn salsa with crackers (in Healthy Mummy app)
Lunch: Zoodles with haloumi and roast vegetables (Healthy Mummy app)
Dinner:
A Healthy Mummy meal – my current favourites are the Mongolian Beef,
Slow Cooker Asian Chicken,
(pictured)  Mexican Style Chilli Con Carne, Chicken and Mushroom Risotto, Pumpkin and Sweet Potato Soup, Slow Cooker Beef with sweet potato and peanuts
Dessert: Apple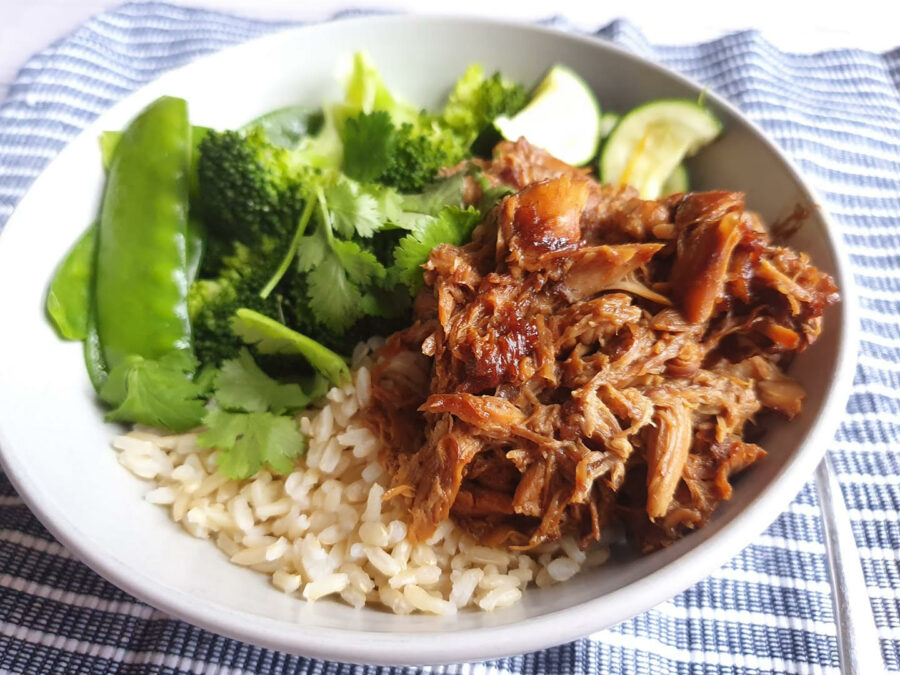 Amanda's top tips for success
1. Understand your weaknesses/triggers/ways you self-sabotage, and plan how to avoid/deal with them before they arrive
For example, I avoid the chocolate aisle at the shops. I also committed to no soft drink for 2021 and told all my friends about it so no one offers me any and I don't buy it. I also don't have junk snacks in the house so when I'm stressed/angry/upset I don't reach for them.
2. When you hit a plateau, it's time to change things up
For example, try some more challenging workouts for a couple of weeks, walk/run hills, do a sugar detox or change the time of day you have carb-rich meals.
3. Know what motivates you and then use those things to your maximum advantage.
I love data, so I track my progress by recording my weekly weight and monthly measurements. Then I reflect on what worked well and what didn't to improve my plan for the following week/month.
Amanda's advice for other mums
1. Think positively
The battle around weight loss is won in the mind. I love being active and eating healthy but am regularly not motivated or find excuses. So it's vital to listen to what you're thinking and become self aware so you can call yourself out when excuses creep in or negative self talk occurs.
2. Be kind to yourself
Being kind to yourself is also a must, but hard for many, including me. Sharing the journey with others can help with this.
3. Remember everyone has off days
What has really kept me on track is remembering that whenever I fall off the wagon for a day/week/month, I can get back on at any time. I'm not a failure, I've just hit a bump in the road. So long as I keep moving towards my goal, no matter how slow, I will reach it eventually. This is a complete contrast to my mindset before I found The Healthy Mummy.
Join Amanda on the 28 Day Weight Loss Challenge!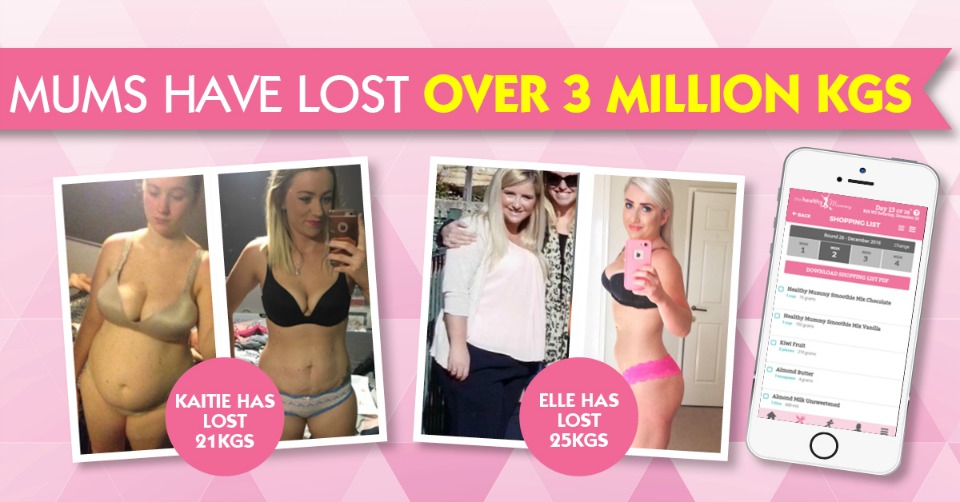 With more than 4,500 delicious (and healthy) recipes, 350 exercises & 24/7 support – the 28 Day Weight Loss Challenge  is designed (and proven) to help busy mums like you lose weight!
To learn more about our challenge OR to join – click here.
To learn more about our products – head to our Healthy Mummy Shop.