This mum follows a high protein diet to maintain her HUGE 27kg weight loss
After a traumatic emergency C-section in early 2016, Clare's anaesthetist told her that due to her size he may need to put her completely under if he couldn't get the epidural in.
After successfully being able to deliver her son safely, Clare made a promise to herself to never feel that out of control and helpless again.
"I joined the 28 Day Weight Loss Challenge in April 2016 after my son was around eight weeks old," she says.
This is when she decided to change her whole diet and has since lost 27kg!
Overcoming obstacles
After overcoming many obstacles, Clare has gone on to run her own business from home as well as become one of the lead admins for one of the Healthy Mummy Facebook groups.
Clare tells us, "I have plateaued three times, injured my back which limited exercise for four weeks."
She has lost 27kg and over 130cm as well as dropping four dress sizes! Her goal is to lose another 25kg with no rush.
"My weight also doesn't come off as fast as other amazing healthy mummies which can be discouraging but then I remember no journey is the same and I am running my own race against myself and that every kilo I drop is one closer to the finish line," she says.
My goals with my high protein diet are to get from 95kg to 90kg which may take me some time. Slowly but surely I am chipping away at my goals and getting healthier fitter and stronger every day.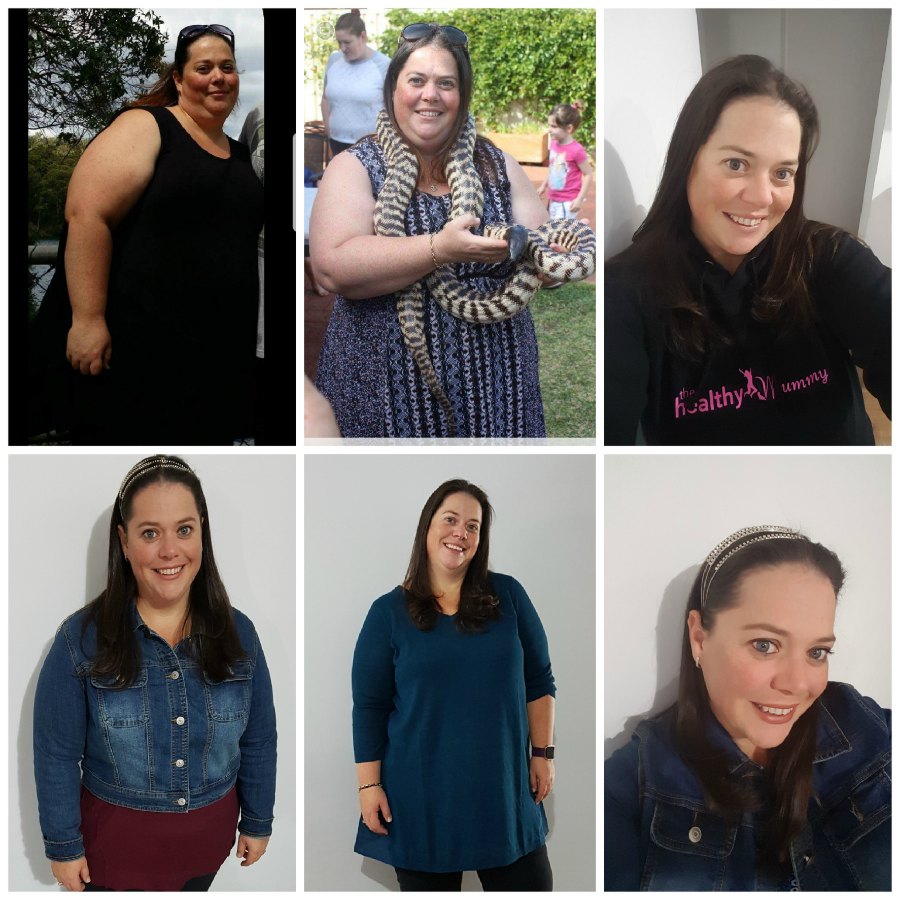 Meal prep
Takeaway is in the distant past in Clare's house, as her and her family would consume two or three times a week, as opposed to now, which is a less than three monthly treat – with Clare mostly skipping it altogether!
"My shopping has changed in that we now have a fridge full of fruit and veg and a freezer full of different cuts of meat," Clare says.
Clare likes to keep her meal prep simple, and makes snacks like boiled eggs, apple and almonds, protein shakes or protein powder with natural Greek yoghurt and Healthy Mummy smoothies.
"I follow a high protein diet 40% medium carbs and fats 30% and 30%. I find with the higher protein I have more energy, feel fuller for longer and have less injuries as well as recovery quicker from training," Clare says.
A typical day of food for Clare consists of the Snickers smoothie for breakfast, Healthy Mummy protein shake made with skim milk and Healthy Mummy drinking chocolate for a snack, left over Simple Chicken Curry from the app for lunch, boiled eggs as a snack, Piri Piri chicken pizza as dinner and protein yoghurt made with 70gm natural Greek yoghurt, half a serve of Healthy Mummy protein powder and a banana sliced over the top as a sweet dessert.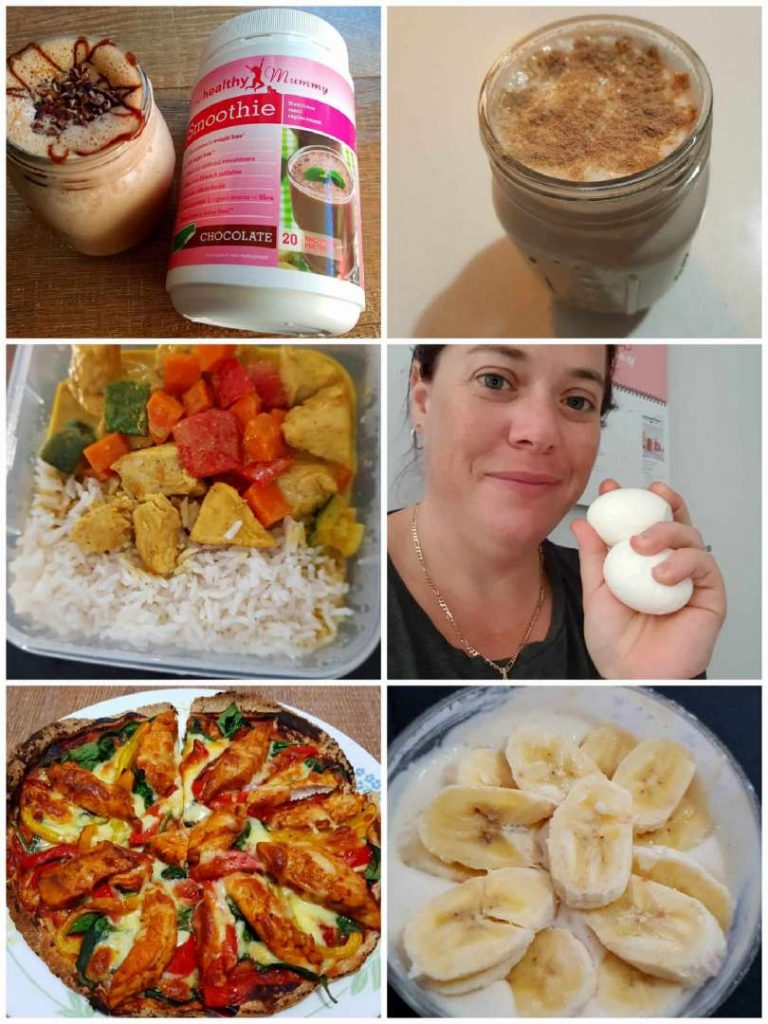 Clare says, "I like to make dinner fresh and I usually make a few snack things when I get the chance. Snacks are my downfall, so as long as I have those prepped I am good to go.
Clare now stocks her pantry with nuts, dried fruits, wholemeal flour, quinoa, chick pea flour and wholemeal flour, as well as coconut sugar, rice malt syrup and 100 per cent nuts peanut butter. 
When it comes to working out, Clare likes to squeeze in at least one Challenge exercise, the HIIT work outs with Wendy and Ash are her new favourite.
Clare believes you can only fail when you fail to try and if we don't quit, we will get to where we are going.
We couldn't agree more, Clare!
If you want to change up your eating habits, and try the high protein diet join us in our  28 Day Weight Loss Challenge .