Mum loses 34.9kg by doing this ONE routine every fortnight
A mother to a nearly 2 year old, a solicitor, a wife and now an exercise enthusiast. 28 Day Weight Loss Challenge member, Steph has learned how to time manage in order to reach her weight loss goals.
Steph has lost 34.9kg while on her Healthy Mummy journey. AMAZING!
Here she talks about how she juggles it all, makes time for herself and her envious meal prepping skills!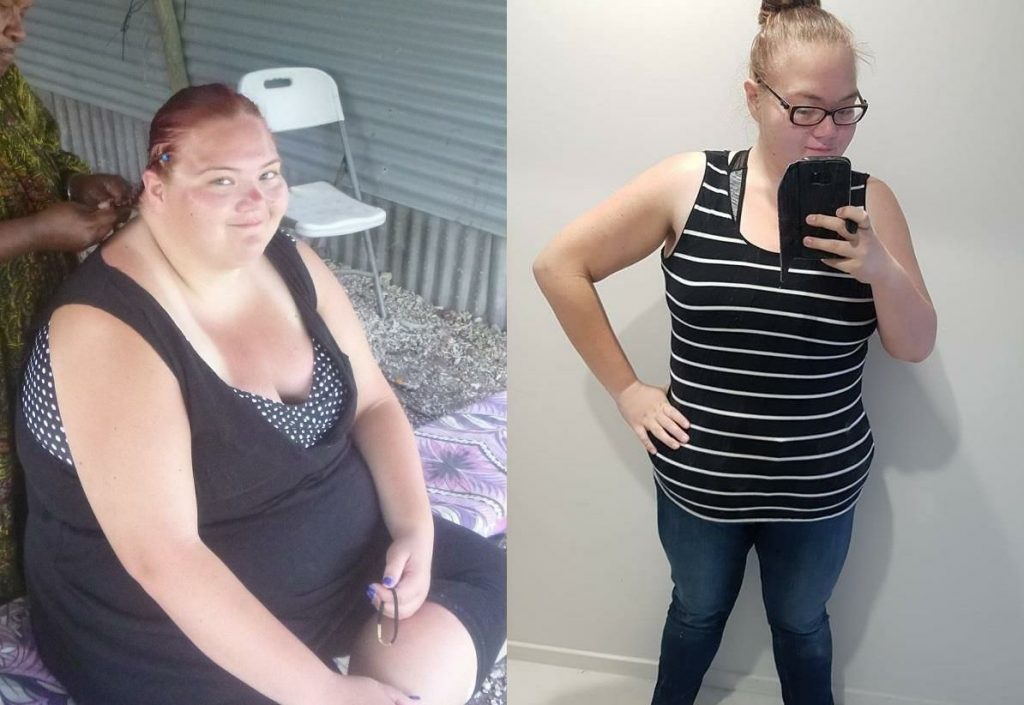 How this mum lost 34.9kg
"I discovered a new lease on life with the weight I lost and I couldn't believe how much better I felt," she says.
Step is in no rush to lose more weight and is going at a healthy pace, letting her body tell her when she has reached a 'comfortable' weight. She says, "I'm in no rush and happy to take it at whatever speed my body can manage. It's about my journey to health and fitness. It's a lifestyle now."
The busy mum says it all comes down to preparation and motivation and her biggest obstacle is juggling her busy life.
She makes sure she is always prepared by meal prepping, "I meal prep like crazy! I do fortnightly preps for both lunch and dinners," Steph says.
Meal prepping
Steph has been shopping online for years and absolutely love it as she says it saves the family a lot of money and stops them buying unnecessary items. "Following The Healthy Mummy meal plans and meal prepping, our grocery bills have dropped and I have a whole new appreciation for food," she adds.
Steph's meal prepping usually lasts for 4-6 hours every second Sunday which makes for the entire fortnight of meals.
"I choose my recipes, get my groceries and set aside time to cook. The key with meal prepping is to utilise your kitchen. I have up to 4 meals cooking all at once; slow-cooker, 2 on the stove and in the oven," Steph said.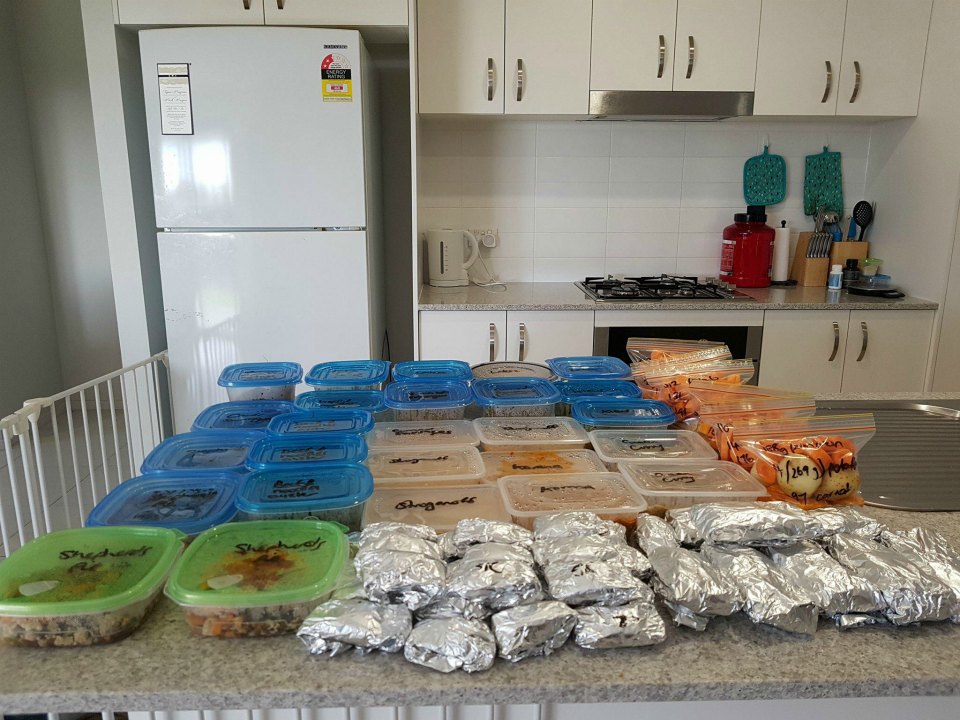 Healthy meals
Being such a dedicated efficient meal prepped, people comment on Steph's meal prepping and the biggest and most common thing she gets told is "I can't do it. I don't know how to start."
She says, "the first time I meal prepped it took me 11 hours over 2 days. The kitchen was trashed and I was stressed trying to juggle everything. But once I got past the first prep, it got easier. My cooking time reduced each time, I began to understand how long each meal takes to cook, how to multi-task and eventually it became second natural.
It seems scary but preparation beforehand is the key. Start with your list of meals, get your groceries and just give it a go!"
Some favourite Healthy Mummy meals in Steph's kitchen are Beef and noodles in oyster sauce, Chicken pad thai, and Quick chicken laksa.
Steph's husband has also lost weight due to the family all eating The Healthy Mummy meals, 10kg to be exact! Steph says it has also changed their relationship.
"We have always had a great relationship but from my weight loss I have developed more confidence and am happier. My son will happily eat anything (lucky me!) and will often choose healthier options over treats," she says.
"I would love to run a half-marathon one day"
Before now Steph never knew what it was like to run, but now she absolutely LOVES it. Her fitness and health goals are endless and she is aiming to complete the Raw Challenge in September with her bootcamp crew.
Steph's advice for those that want get their health on track, "It is a journey, not a quick fix or diet. You need to mentally in it 100%. You need to find your motivation and go for it. There are weeks when you may lose 2kg and some where you will gain. Develop the knowledge and understanding. Gains aren't always bad," she says.
Steph stays motivated by focusing on how far she's come, and by NOT focusing on "I still have to this far to go."
Are you inspired by Steph's transformation?
With more than 4,000 delicious (and healthy) recipes, 350 exercises & 24/7 support – the 28 Day Weight Loss Challenge  is designed (and proven) to help busy mums like you lose weight!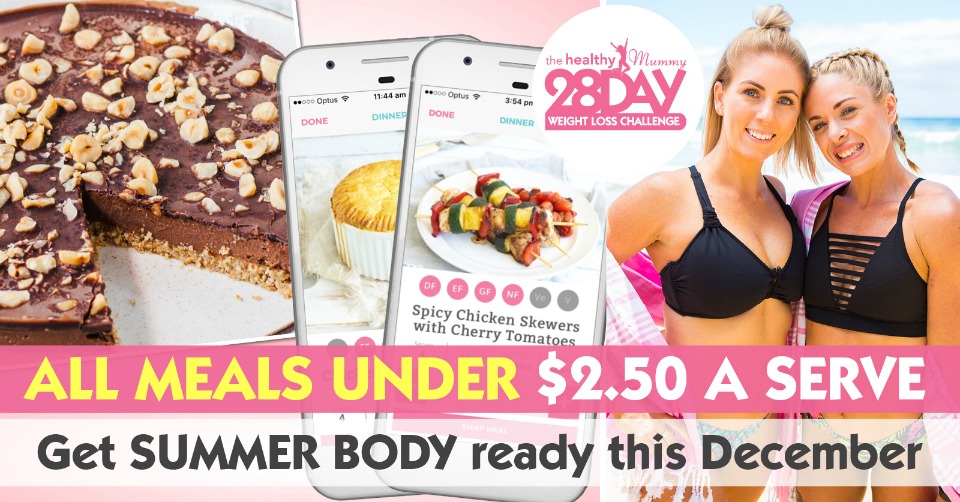 To learn more about our challenge OR to join – click here.