Mum reveals how she lost 15kg in 5 months
Believing in herself was the first step to success! Putting her health and wellbeing at the top of her priority list saw this mum shed 15kg in 5 months.
All this mum needed to do was believe in herself!
Julie wanted to make a change and also make her health a priority, so that's when she decided to join The Healthy Mummy's 28 Day Weight Loss Challenge and started drinking the smoothies. And she really saw the results, as she managed to drop 15kg in 5 months!
Julie has maintained her weight loss for two years. Here's how…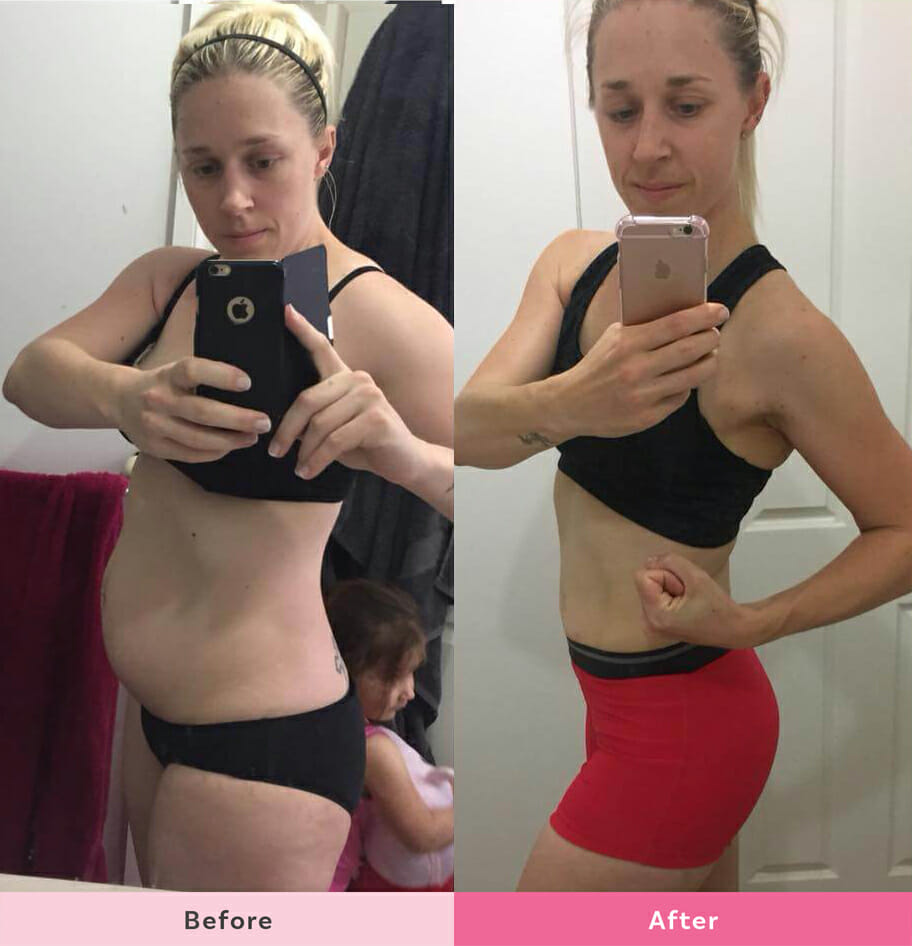 What Julie does
"It took me around five months to lose the 15kg and I have been maintaining the loss for around two years now," says Julie, who is now a size 8 from a size 14.
Julie has been following the meal plans and incorporating the smoothies into her plan for breakfast and snacks, as well as running six days a week and using a range of exercises in the Challenge hub.
Want to take up running like Julie? Here is your guide to begin! Don't forget your Healthy Mummy activewear to make your run all the more comfortable as well as stylish!
However, Julie's journey did have some setbacks. Her second child was suffering from medical issues, she had a severe allergic reaction to cow milk protein at nine weeks old which resulted in hospitalisation, and this meant Julie had to remove all dairy from her diet while she was breastfeeding.
"Alongside this, my daughter has had a few other health issues which have seen her in and out of the hospital constantly," Julie said.
But Julie has managed to stay on track by keeping herself as prepared as possible, she did this by making sure she was as healthy as possible so she could look after her daughter.
Julie makes it a point to be active so her kids can SEE what she's doing and join in!
As a working mum, Julie cooks extra serves of dinner meals to have as lunches the following day to save time.
Julie says, "My whole family eats the meals from the Challenge."
Are you short on time? Try our 28 Day Weight Loss Challenge, to allow yourself more time when meal prepping and losing weight!
A favourite recipe of Julie's? The Cowboy Chilli from the Challenge hub and she also loves making the Mint choc bubble crunch as a sweet snack.
Julie adds, "Never underestimate a positive mindset – I spent so much of my younger life being negative and thinking negatively and once I was able to let all that go and start viewing the world in a much more positive mindset, I have noticed the difference majorly! 
Join Julie on the 28 Day Weight Loss Challenge today!

Our Challenge is designed by mums FOR MUMS – to help them reach their goal weight and tackle their health and fitness.
The Challenge is home to customisable meal plans, 24/7 social support and realistic exercises mums can do AT HOME.
Our Challenge entails:
28 days of at home exercise routines (no gym needed) – with video instruction
Customisable and breastfeeding friendly meal plans
Challenge combines Pilates exercises with interval and circuit training (HIIT)
Suitable for basic to advanced fitness levels.
Home to thousands of EASY-TO-MAKE recipes.
To find out more on the 28 Day Weight Loss Challenge click here.
*Images and references to kilograms lost are as supplied by the individual in the story. The Healthy Mummy assumes information and photographs supplied to be true in nature and is not responsible for any false misrepresentations or claims relating to their programs or products.