How Bernie lost 25 kilo's and has been maintaining her weight loss with The Healthy Mummy App for over a year
Mum Bernie shares how she has not only lost 25 kilos with The Healthy Mummy, she's maintained her weight loss of a year and 4 moths.
Bernie you're amazing!!! Not only has this mum of one lost 25 kilos in a year on the 28 Day Weight Loss Challenge, she's been maintaining her weight by living the Healthy Mummy lifestyle for a year and 4 months!
What's more, with the Healthy Mummy App in hand, she's more than halved her visceral fat and massively improved her mental health.
"I love how the Healthy Mummy App also focuses on your mental health. There is a section called well-being and it includes the mindpower section that is like an online counsellor."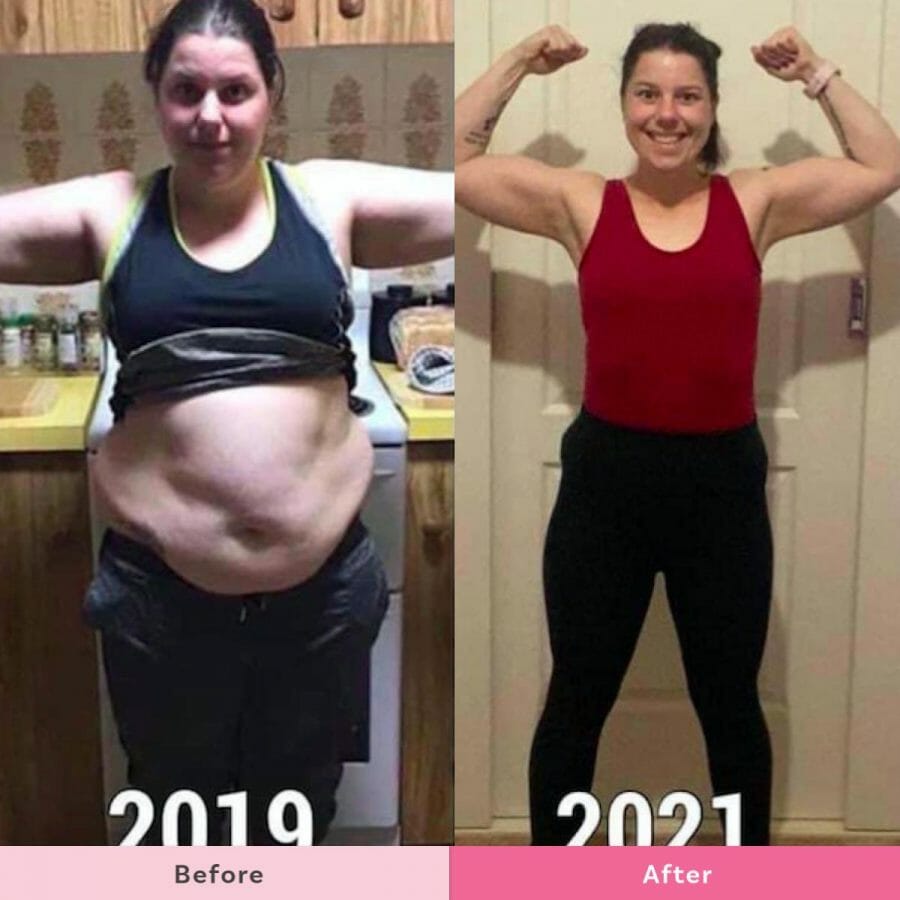 Bernie Fanning is almost 30 and as a 6 year old daughter called Skylah. They live in Young in NSW .
She shares, "I started my Healthy Mummy journey after looking in the mirror and not recognising who the sad overweight lady was staring back at me."
"I struggled going to work and playing with my daughter . I was never overweight when I was younger," she says.
Bernie signed up to the 28 Day Weight Loss Challenge and overhauled her lifestyle completely.
"And I've not looked back since."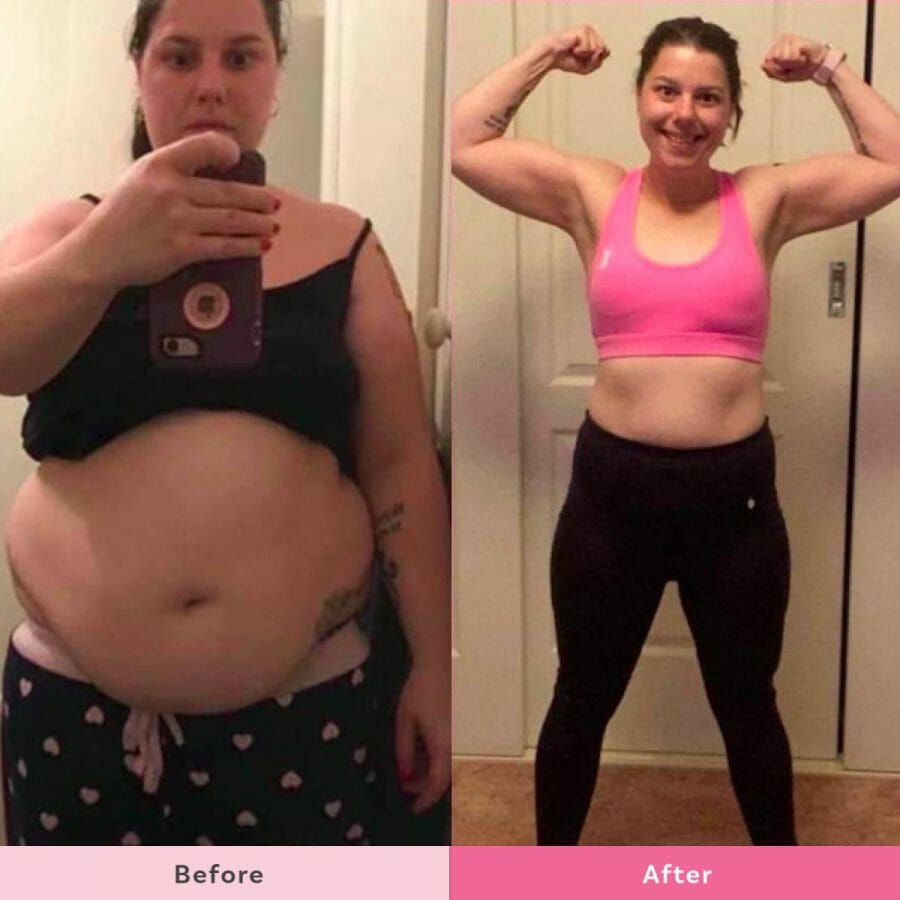 25 kilos in 12 months
In just 12 months, she lost 25 kilos going from 82 kilos down to 57 kilos, halving her visceral fat, which is the dangerous fat around your organs.
"I've lost 150cms from by body which is almost my height. I'm 154cms tall. I've dropped 4-5 dress sizes, I started at 18 and now I'm a 8-10."
How Bernie Maintaining is maintaining her weight loss
Even though Bernie has reached her weight loss goal, she still uses the Healthy Mummy App to maintain her weight and health which she's successfully managed for a year and four months!
"I love the Healthy Mummy App that includes food recipes which I love because I lacked the knowledge of how to cook and even better it teaches me about portions and healthier ingredients."
"I love how in the app it also focuses on your mental health. There is a section called well-being and it includes the mindpower section that is like an online councillor."
Bernie reveals that changes to her mental health since joining the Healthy mummy has been the most significant change.
"My mental health is my biggest accomplishment I still have days where I feel sad, and I still have the urge to binge/emotional ear but the difference is I have better coping mechanisms."
She's also found that her physical health has also improved which has made her job as a full time aged care worker easier as she has more energy.
"I now have more energy to play with my daughter too and to enjoy an active lifestyle."

What Bernie eats in a day
Breakfast: I have porridge, overnight oats, seed and berry yoghurt bowl or berry crunch breakfast parfait from the app.
Morning tea: I've been having the coffee protein shake on the go at work.
Lunch: I have a smoothie, or a chicken sandwich. Some days I have a freezer stash meal that I make in bulk. They include easy fried rice, potato and pumpkin soup, beef and mushroom Mac and cheese are my current favourites.
Afternoon tea: I have a snack like a small tin of tuna, baked beans or yoghurt.
Dinner: I eat a balanced meal of meat like lamb, chicken, beef or fish with carbs like mashed potato or pasta then I always have my veggies. My favourite veggies are zucchini, broccoli and brussel sprouts.
Dessert: my favourite is the panna cotta from the healthy mummy app.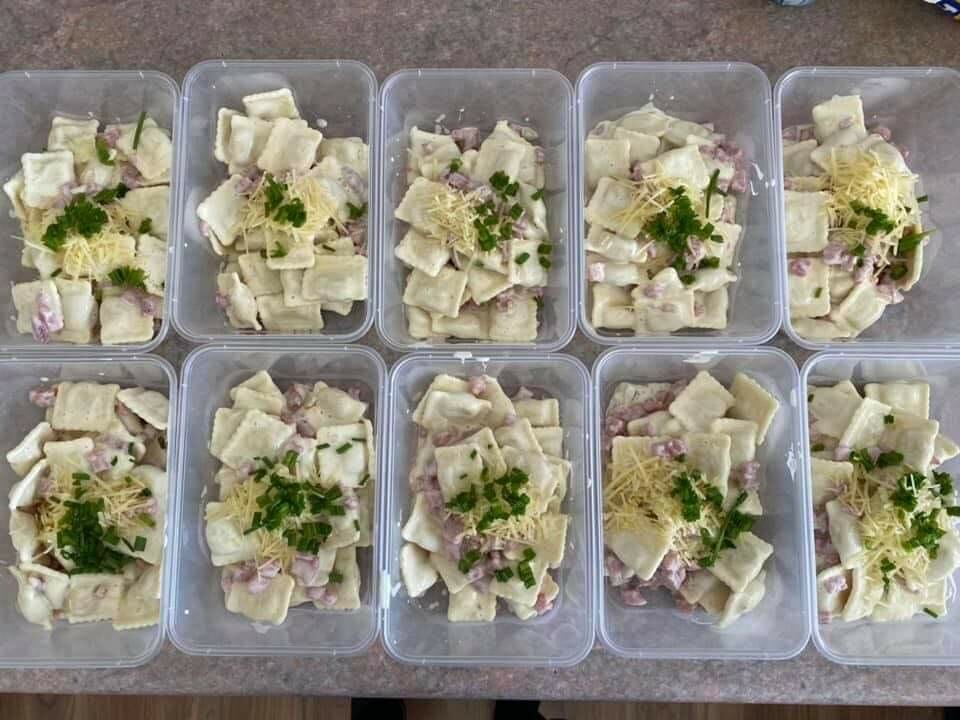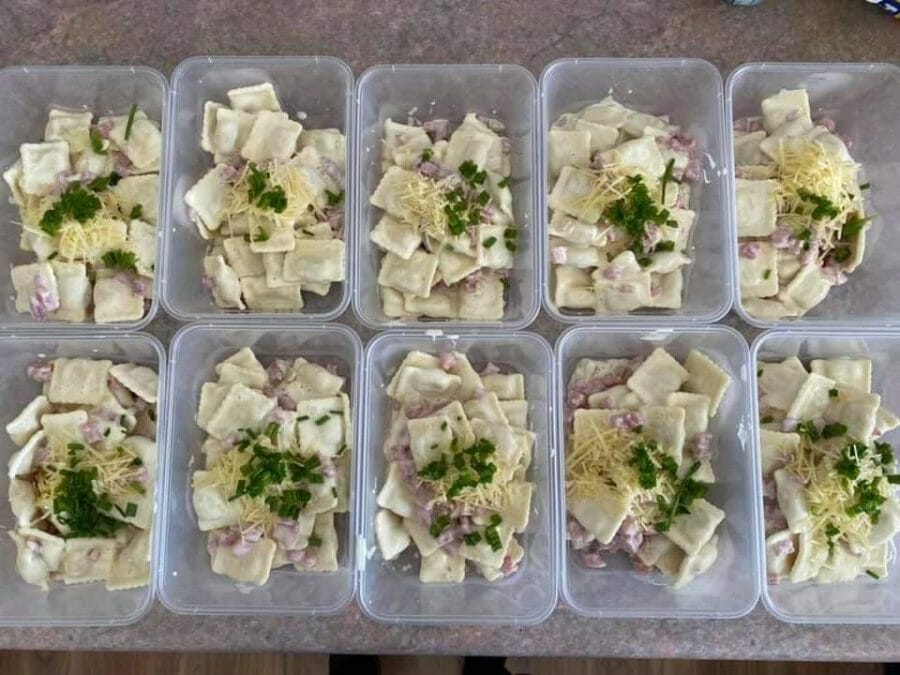 Bernie also incorporated Healthy Mummy Smoothies and Protein powder as part of her weight loss and has continued to use them as part of her weight maintenance.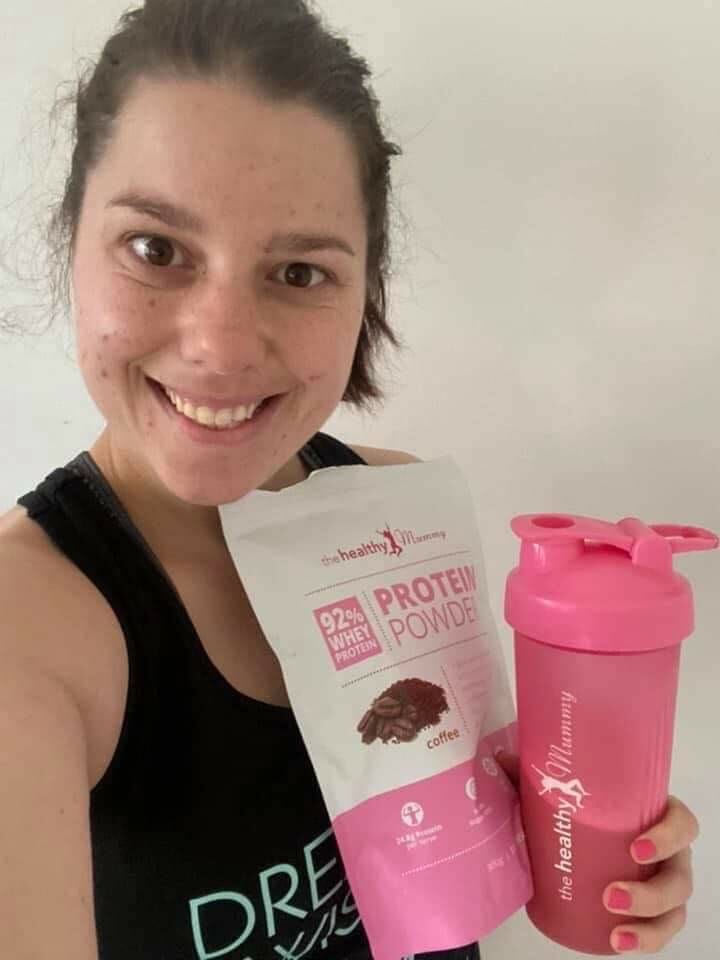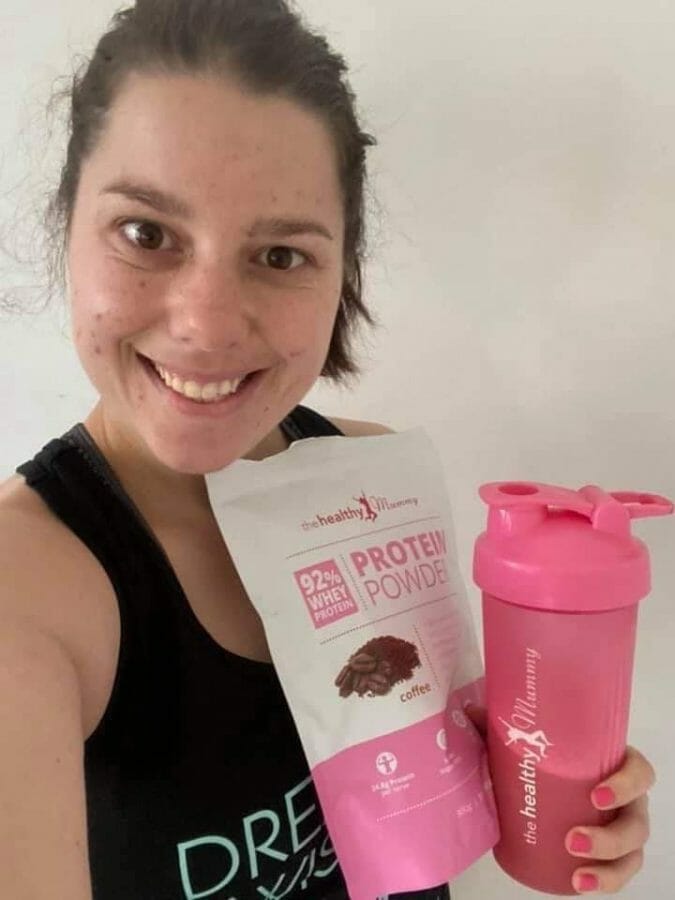 "My favourite smoothies are the the premium vanilla, banana sundae, espresso and double choc. My favourite protein shake is the coffee. I've been packing a coffee protein shake daily at work and fill it up with water and ice and put it in my esky and it's like an iced coffee on the go packed with protein. I find it gives me more energy to get through the day at work."
Bernie's Favourite workouts
"My favourite workouts are the take 10 workouts, box jumps and boxing. I aim to workout 4 days a week for 15-30 minutes."
"I aim for 10,000 steps Monday to Friday. Even on days I may not do a workout I try and aim for 30 active minutes this could include house work or playing out with Skylah."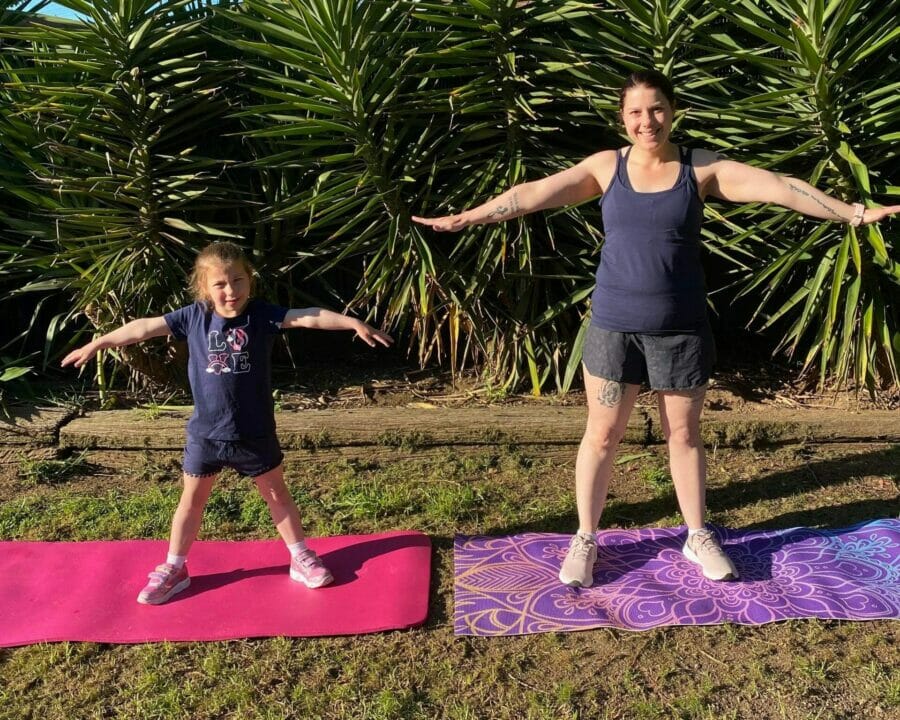 Bernie has also embraced the Self Care aspect of the Healthy Mummy lifestyle and enjoys its SKIN range.
"I use the Healthy Mummy skin range and love pairing the hydrogel eye mask with the Healthy Mummy meditations from the app."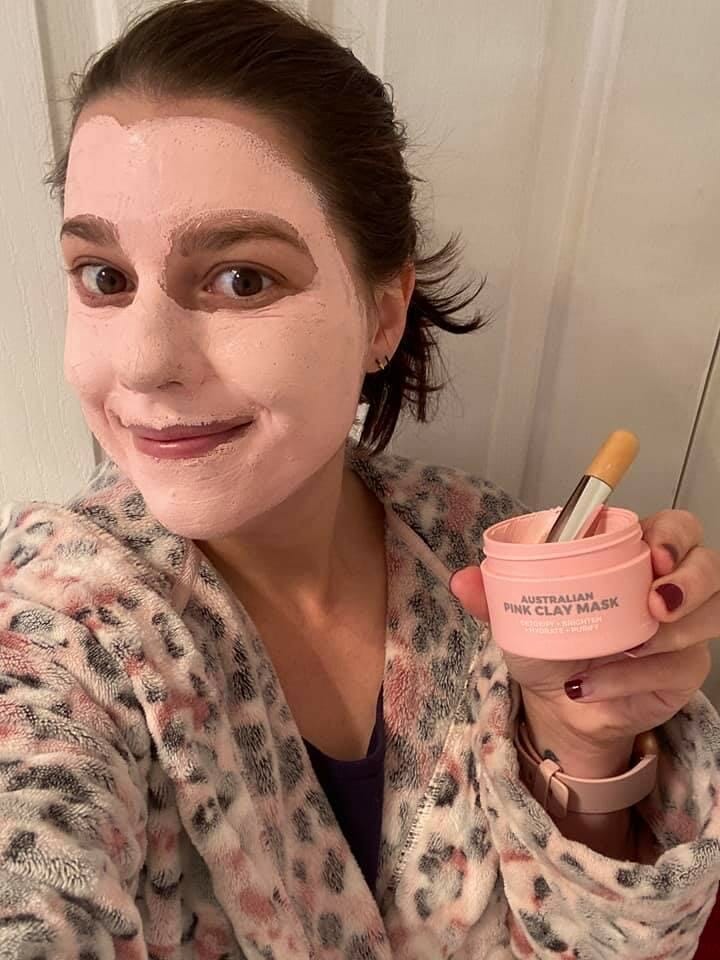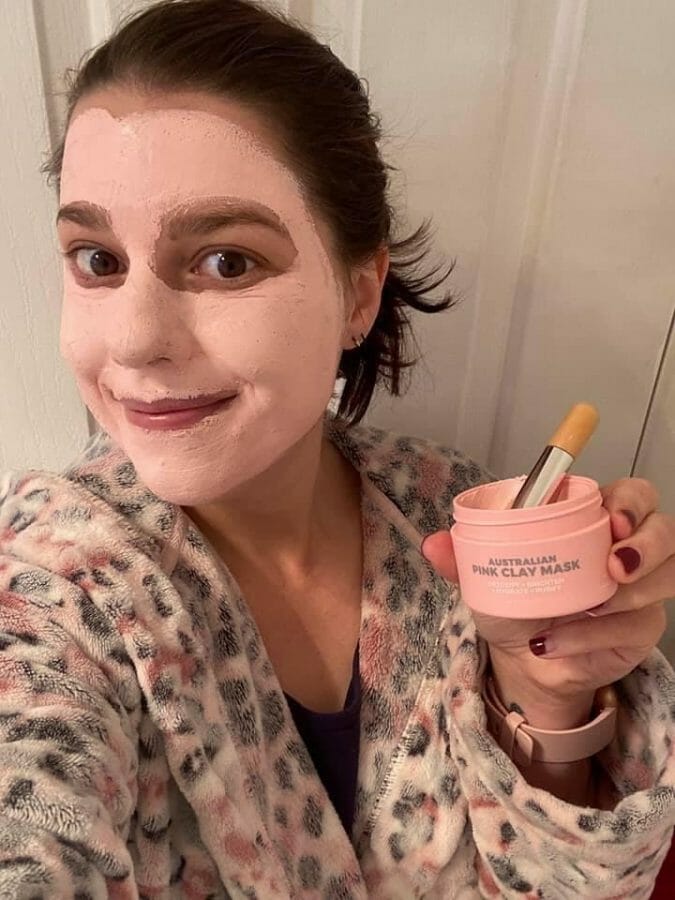 Bernie's TIPS for success
My biggest tip is to burn more calories then you consume. I used the Healthy Mummy BMR calculator to workout my daily recommended calories. Also we need to remember we burn calories even in our sleep. We burn calories all day long not just from a workout.
Another tip is to work on your mental health as it's just as important if not more important then losing the weight.
It's a great idea to take lots of photos and measurements as well as pairing this with the scales. Once you lose the weight the scales become less relevant as they may go up when you build more muscle. This is why I also use a body scan which gives me a whole picture on what's going on like my body fat percentage and visceral fat.
Bernie, you're an inspiration! Thank you for sharing your amazing success story with us!
Join Bernie on our 28 Day Weight Loss Challenge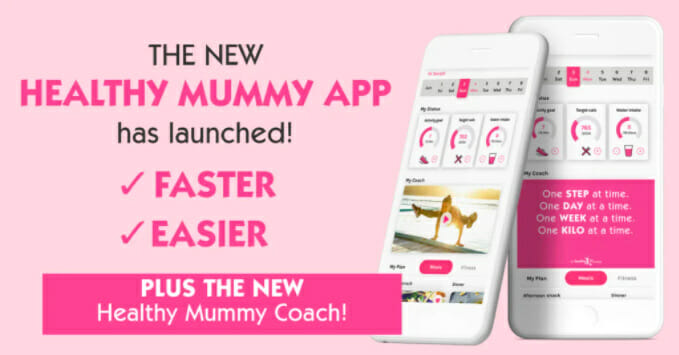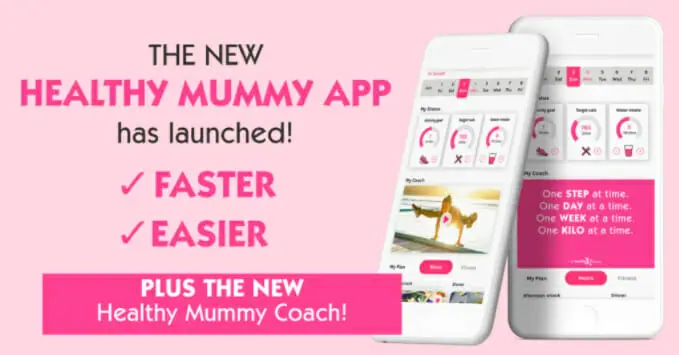 Want to shift your baby weight but feel like you have NO TIME in your day to exercise and eat healthily? That's where the Healthy Mummy's 28 Day Weight Loss Challenge can help.

Our Challenge entails: 
28 days of at home exercise routines (no gym needed) – with video instruction
Customisable and breastfeeding friendly meal plans
Time-efficient exercises for busy mums – under 30 mins
Challenge combines Pilates exercises with interval and circuit training (HIIT)
Suitable for basic to advanced fitness levels.
Home to thousands of EASY-TO-MAKE recipes.
To find out more on the 28 Day Weight Loss Challenge click here.