Mum who struggled to lose baby weight, now 27kg lighter and LOVES clothes shopping
When Mum Samantha Ross's baby was one year old she was still struggling to find non-maternity clothes that would fit. Now two years on she is celebrating her SPECTACULAR 27kg weight loss with The Healthy Mummy 28 Day Weight Loss Challenges and Smoothies. And a new love of clothes shopping.
When Mum Samantha Ross's baby was one year old she was still struggling to find non-maternity clothes that would fit.
Now two years on she is celebrating her SPECTACULAR 27kg weight loss with The Healthy Mummy 28 Day Weight Loss Challenges and Smoothies. And a new love of clothes shopping.
She looks INCREDIBLE! Check out her transformation and how she lost her baby weight below.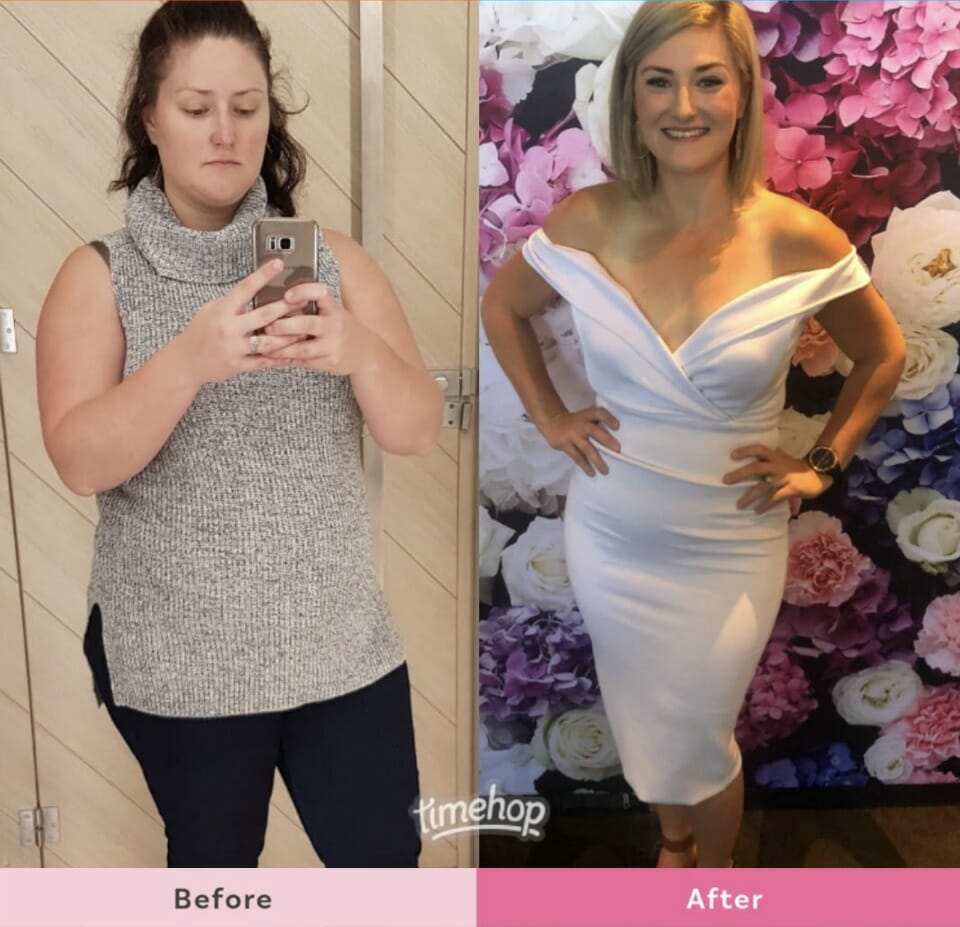 Weight gain and bad eating habits
During her adult years Samantha's weight generally fluctuated between 80 and 90kg.
Although she was determined to lose weight her bad eating habits and overly restrictive quick fix diets got in the way of any sustained weight loss success.
She says "I used to have 1 or 2 LARGE cans of V and 2 cans of Coke a day, packet of chips, a meal that would feed 2 people for dinner. And never had breakfast. Everything I consumed was unhealthy.
Although I had always been a sporty person my biggest hurdle was food.
I always played netball but would stop at a fast food place after the game to treat myself".
Falling pregnant
When Samantha fell pregnant she gained 28kg taking her weight up to 115kg.
She said "I had my son via emergency c-section due to medical complications and struggled to get back to a healthy lifestyle (mostly because I had no idea what it was).
Struggling to lose weight after pregnancy
After having her son, Samantha's goal was to get back to a healthy range by the time her son turned 1 year old, but that didn't happen. When her son was nearly 2 years old, she found herself stuck back in the same place.
"At approximately 110kg, I truly thought I would be this way forever".
Signing up to The Healthy Mummy 28 Day Weight Loss Challenges
Samantha says "I kept seeing The Healthy Mummy posts on my Facebook feed and I kept thinking I wish I could be like these women. Then one day I just said to myself, I will be".
I signed up for one month and decided to give it a good go for the month. At the end of the month I had lost 5kg and was feeling amazing so I renewed for another month, and then another month, until I joined for a year.
By October I had lost 25kg.
Now I'm a lifetime member of The Healthy Mummy 28 Day Weight Loss Challenges. It was the best decision I've ever made!"
Weight loss results in 14 months – 27kgs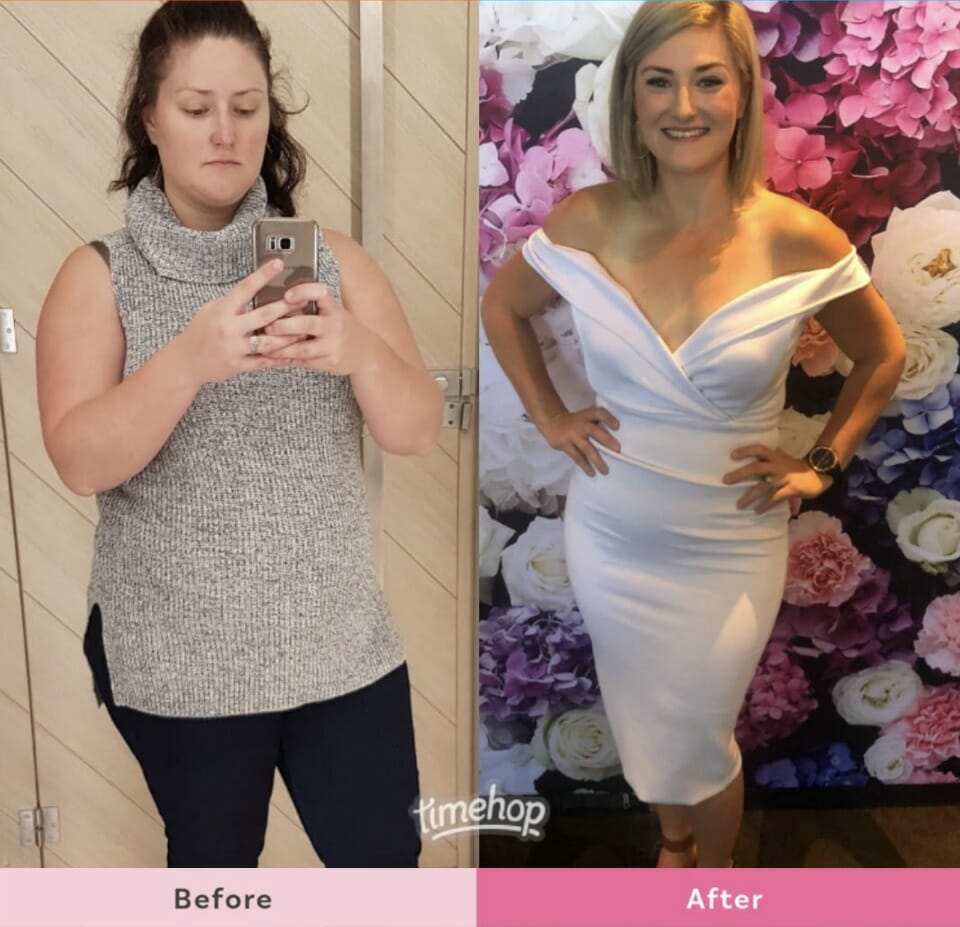 Down from 101kg (official starting weight) to 74kg. Thats a loss of 27kg.
Favourite Healthy Mummy Challenge meals
Some of Samantha's favourite lunch meals from the Challenge recipe hub are the beef, mustard and cheese wraps and super salad sandwiches.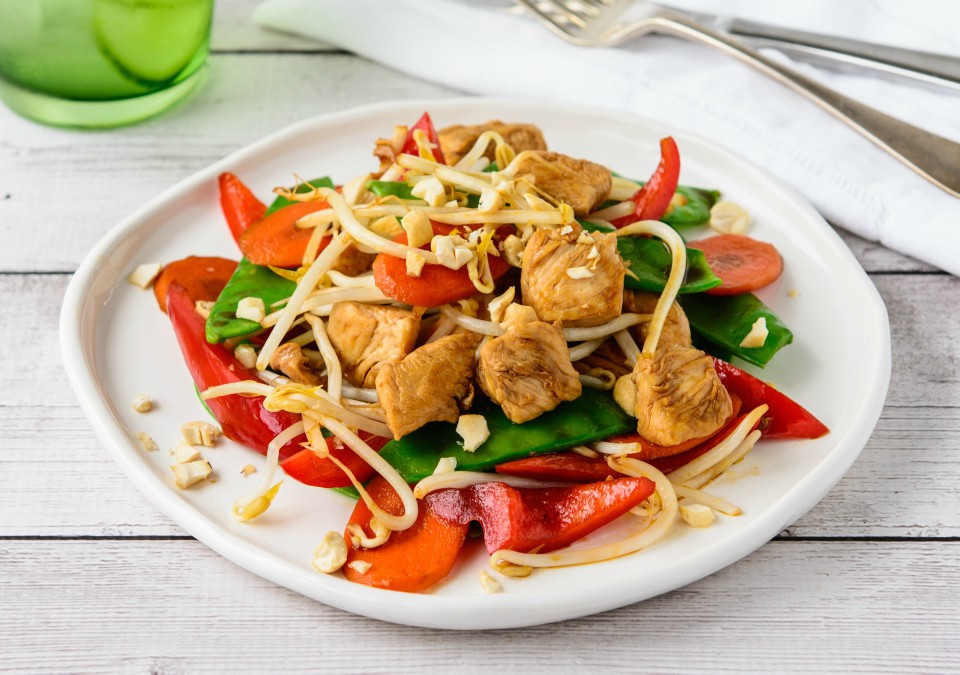 For dinner her family favourite meals include Chilli Chicken*, Kentucky Chicken*, Stove Top Lasagne and Chicken Cashew stir fry.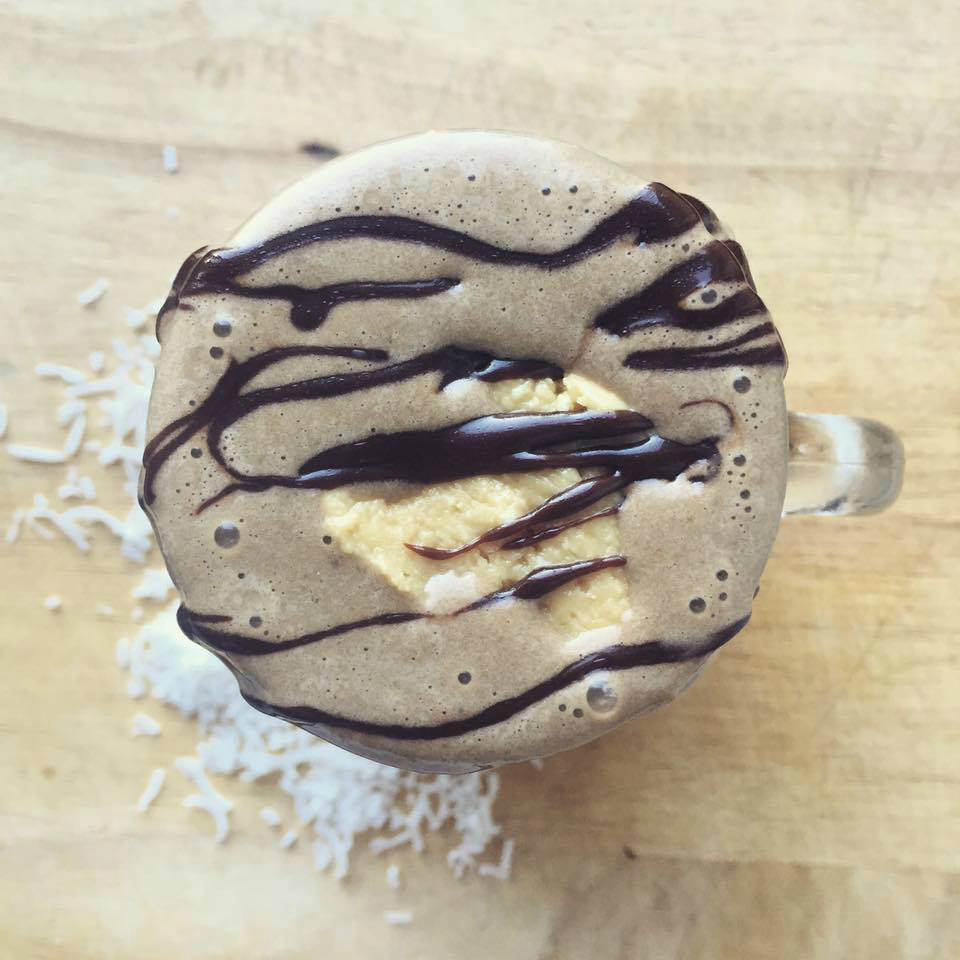 And for smoothies, she loves the Snickers Smoothie or Banana Boost Smoothie both with Healthy Mummy Salted Caramel Smoothie Mix.
Get the Snickers Smoothie recipe here.
Exercise routine
In addition to eating well balanced meals, Samantha does a variety of exercise classes during the week, ParkRun on Saturdays and Boot Camp on Sundays.
She says "I did my first park run in 53 minutes. My current time is 28 minutes!.
Running was never something I enjoyed, but now I love going Saturday mornings and seeing everyone else out and about, getting active".
Read: 3 reasons you will want to go for a run this weekend.
Have you hit any road bumps and how did you overcome them?
"Road bumps, definitely. Especially around events like Christmas and Easter.  
That feeling you get after not looking after yourself for a week or so was enough motivation to get back to it.
It is amazing how average I can feel now after eating "badly" for a few days. This is something I used to do EVERYDAY!".
Samantha's tips for overcoming hurdles
Take it slowly. Don't expect to immediately change a long term habit.
"When you've had a habit all your life it is hard to change that. Instead,  I just made better choices. Eg if we went out somewhere for lunch my husband and I would share a meal instead of having one each or I'd choose the smaller option instead of the large size.
I cut soft drink out completely and just stopped buying it. But I have never refused myself anything. I've just stopped having it every day or I look in the Challenge Recipe hub for an alternative to it".
2. Make smarter choices
"Instead of having milk chocolate, have some dark chocolate with coconut oil melted together and rehardened
Have a green tea instead of soda.
Choose simple snacks, like crackers with cheese and tomato or hummus and cucumber etc.
I have sandwiches and wraps every day because I prefer fresh food and find it quicker and easier with work.
If you want to have naughty food, have a smaller serve of it.
Don't deprive yourself, but remember what you want to achieve and if having that naughty food will help you achieve that".
What are you most enjoying since losing weight?
Self confidence
"What I love the most is my self confidence. I was seeing a psychologist every month since 2013. I haven't seen her since October last year.
I've learnt to love myself and love what my body has done.
I struggled with PND and hated what my body had become, now I love what my body has done, it has carried my healthy son to term, and it has transformed in to a fit body now".
Increased energy
"I love that I have the energy to do exercise.  I used to say I don't have time to do it because I have a child and I work. I now have my exercise scheduled in my calendar so I make the time.
Now I love getting out on a bike and go riding with my son and husband. And that I can go on a swing with my son and climb the climbing frame at the park.
Clothes shopping and knowing everything will fit
"Now I LOVE clothes shopping and knowing that I can go shopping anywhere and buy something and that it fits. I no longer have to walk out with the disappointment of it not fitting".
Inspiring others
"I love the feeling of others using my story as motivation for other mums, as it was other mums who once inspired me. 
When people ask me what I have done to lose weight I say, I eat. And then I tell them about The Healthy Mummy.
When you love something you preach it and I preach it to anyone that will listen.
I have people who come in to work who don't recognise me because for the last 5 year's they have seen someone else.
And the next time they come in they have no idea I am the same person. That is a massive compliment to me".
The Healthy Mummy team would like to thank Samantha for sharing her weight loss journey and tips with us.  We love the healthy, happy and confident mum that she has become today.  Well done Samantha!