Mum pledges to live a healthier lifestyle and stop 'sabotaging herself'
Alicia Wooldridge has been a 28 Day Weight Loss Challenge member and saw huge success after the birth of her first child, losing 40kg.
Alicia Wooldridge has been a 28 Day Weight Loss Challenge member and saw huge success after the birth of her first child, losing 40kg.
However, after the birth of her twins, she says she put the weight back on and found herself slipping back into her old ways. That's why she decided to sign up to the 12 Week Challenge, which is for mums who want that extra bit of motivation and accountability. In just four weeks she's lost 2 and a half kilos and 63cms off her body!
The 12 Week Challenge consists of following three conventional 28 Day Weight Loss Challenges, but for those taking part, they will pledge their 12 week goal, and along with receiving a free 12 Week Challenge Tool kit ebook.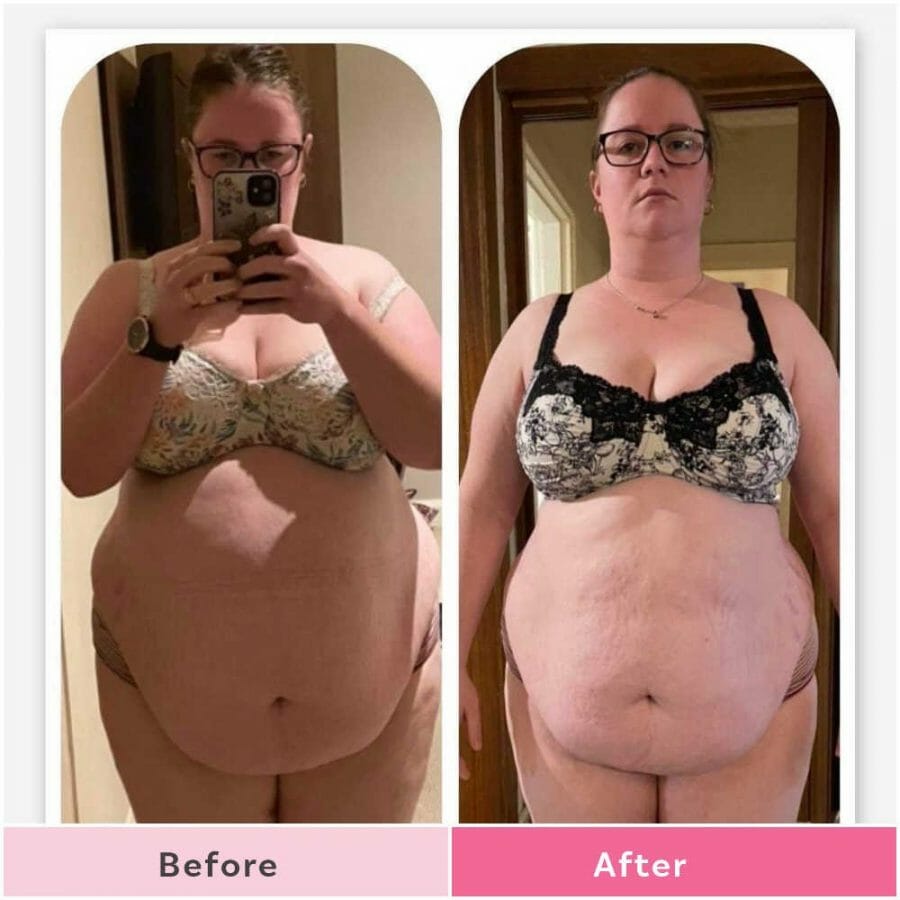 Alicia is pledging to lead a healthier lifestyle and stop 'sabotaging herself' and go back to better habits
28-year-old Alicia says she struggled to keep on top of her healthy lifestyle while also looking after two demanding babies at the same time.
"It took its toll on me," she admits. "I kept sabotaging myself and I wouldn't get anywhere. Fast forward to April this year and I saw myself in pictures from my sister's wedding and I hated it.
"Combine that with getting on a plane to travel for work training and not being able to do the seatbelt up on the flight, it really hit me hard! This was the time The Healthy Mummy was advertising the 12 Week Challenge and I thought this is it! I need to sign up!"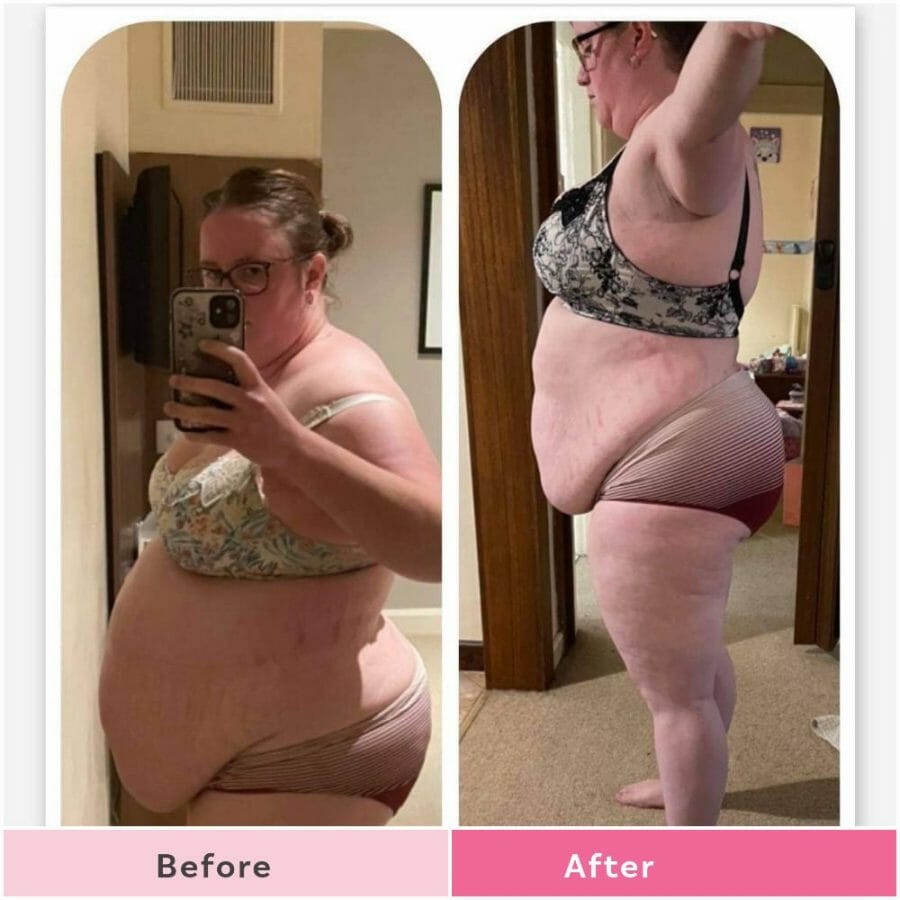 Mum-of-three Alicia says she wanted to create better habits and learn to love herself again, Now, she exercises three times a week and drinks two litres of water a day,
"I'm taking care of myself, so I can keep up with my family and work. I would like to work towards a 6kg loss in weight and a good number of CMS off my entire body," she says.
"At the end of the first 4 weeks of the 12 Week Challenge, I have lost 2.6kgs and a 63cm off my entire body. I've gone from size 22/24 to 20/22 and slowly getting into 18s again."
In fact, the SA-based mum says exercising is good for her physical health and also her mental health and she's feeling in a better mood most of the time.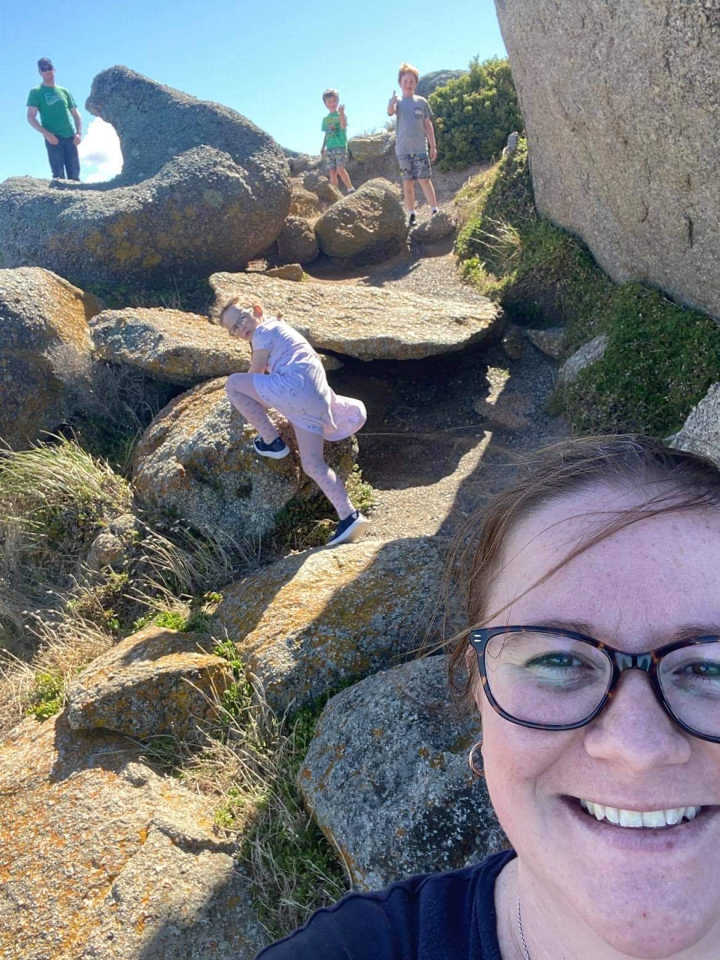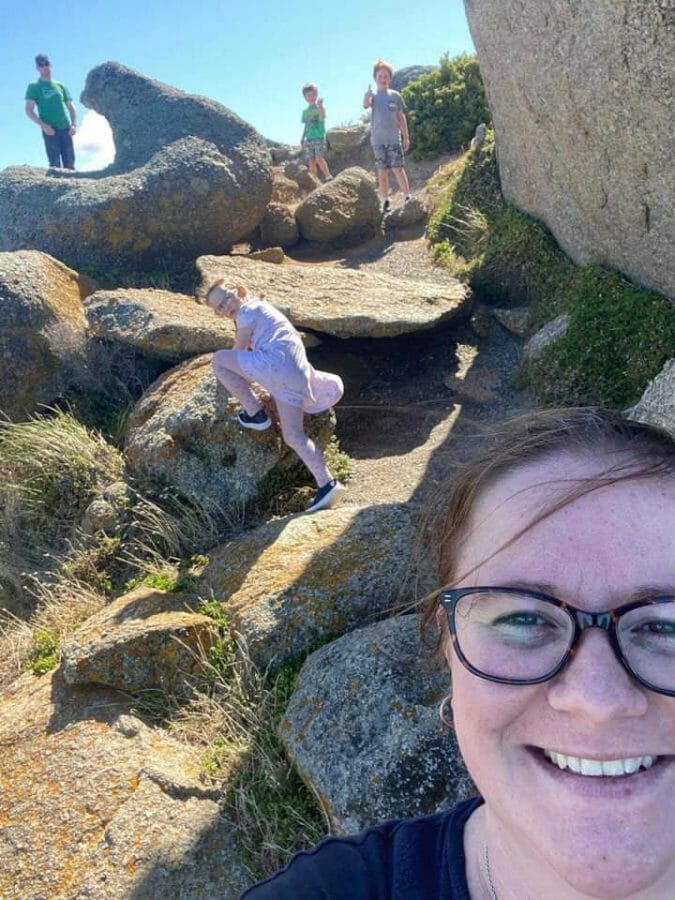 "I am feeling less stressed and I am learning to love myself which is doing wonders for my body confidence," she says.
"And I occasionally use The Healthy Mummy Premium Smoothies, banana or chocolate are the favourites. I on a whole use recipes from the amazing recipe hub for Challenge members.
"The food is amazing and everyone in the family loves it as well. Chicken and Chorizo Pasta is an all time favourite in our house along with the Air Fryer Choc Chip Cookie Tart."
What's more, Alicia says she loves the no equipment workouts in The Healthy Mummy app, as "you can do them anywhere."
Three tips that have helped Alicia
1. Meal plan even if it just dinners, it's not hard to turn the recipe into extras for lunch the next day.
2. Take measurement– my scales may barely move but the cm disappears like crazy.
3. You bite it, you write it. By putting everything into the app or writing it down you start to see how much you are actually eating or not eating and it gives you an idea of where you need to work on. It also makes you more aware of your food choices.
Alicia's advice
"My advice for anyone trying to lose weight is to set small attainable goals as the more often you hit those goals the better you start to feel about yourself and more confident you become and more you want to keep going.
Please don't hedge all your bets on the scales! The scales are not telling you what you need to know which is you are amazing! They also do show you the difference that changing small habits are doing to the inside of your body e.g. your organs becoming more healthier and the scales certainly don't show the change in your mental health.
Take each day as it comes step by step you will achieve more than you originally thought."
Are you ready to join the 28 Day Weight Loss Challenge ?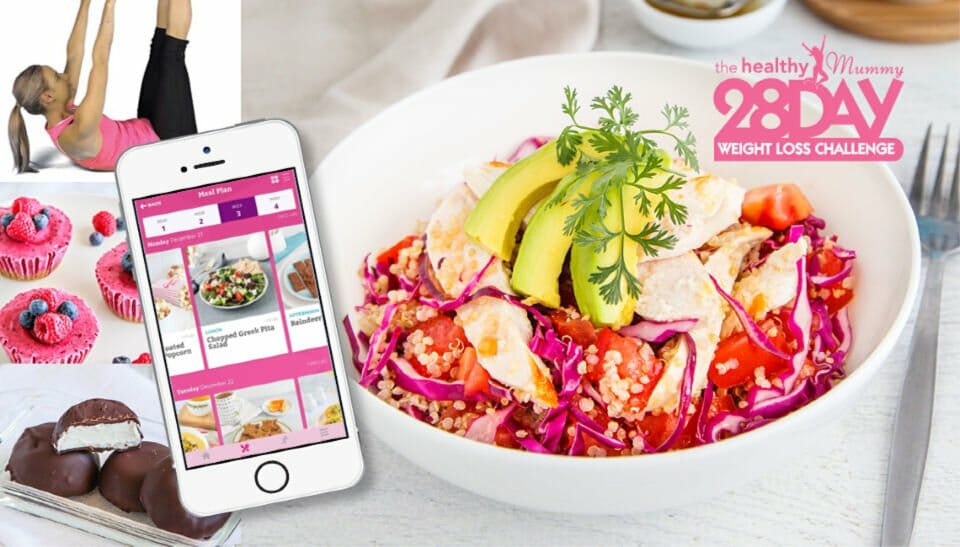 If you are wanting to lose weight and improve your energy – not to mention – help improve your overall health and wellbeing – our 28 Day Weight Loss Challenge is an awesome program to check out.
Our 28 Day Weight Loss Challenge includes:
28 days of at home exercise routines (no gym needed) – with video instruction
Customisable and breastfeeding friendly meal plans (including 7 Day Cleanse)
Time-efficient exercises for busy mums – under 30 mins
Challenge combines Pilates exercises with interval and circuit training (HIIT)
Suitable for basic to advanced fitness levels
Home to thousands of EASY-TO-MAKE recipes!
To learn more about our 28 DAY WEIGHT LOSS CHALLENGE CLICK HERE or purchase our Smoothies.