Mum reveals how her 23kg weight loss helped her whole family lead a healthier lifestyle
Ashana Spinelli has lost an INCREDIBLE 23kg and her family has also benefitted from her lifestyle overhaul.
Ashana Spinelli has lost an INCREDIBLE 23kg after signing up to the 28 Day Weight Loss Challenge. But her family have also benefitted from her lifestyle overhaul.
Her hubby Matthew has also dropped 25kg by also eating the meals on The Healthy Mummy app. And the mum-of-two says her kids have more energy than ever before as well!
"The Healthy Mummy doesn't just impact your life or just your health," she says. "It has a ripple effect that can essentially change the lives of those around you for the better."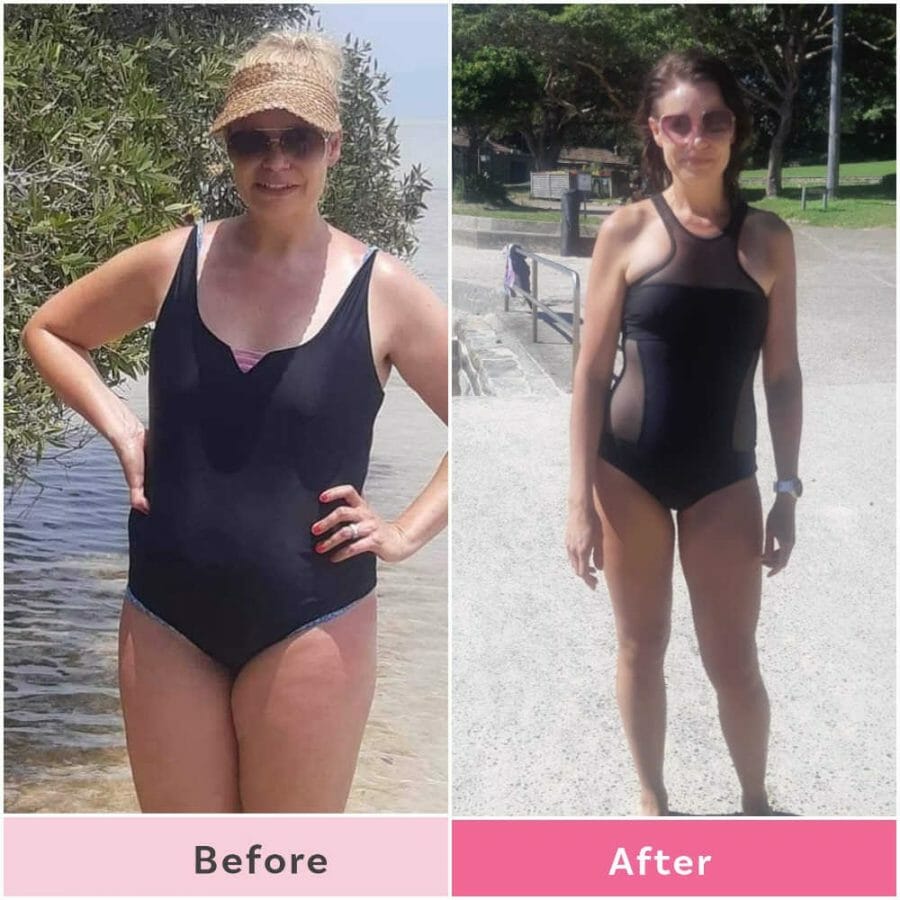 How mum who lost 23kg has helped her whole family lead a healthier lifestyle
The 39-year-old Sydney-based mum reveals her weight loss has had a positive impact on her whole family.
In fact, they recently went for a 7km loop around, her kids on their bikes while she and her husband ran beside them, and Ashana realised her kids had more energy than they did when she started her weight loss journey.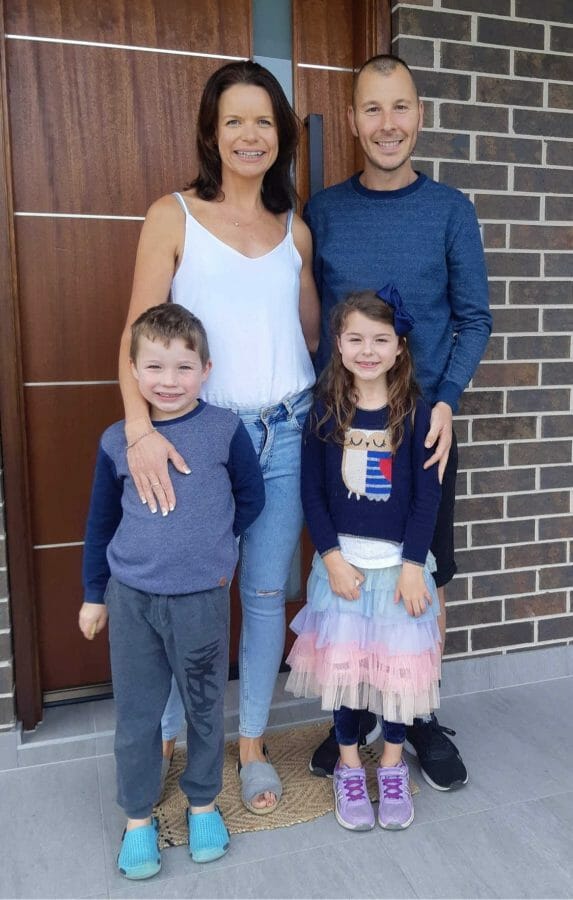 She says, "We stopped off at a couple of parks, but not to recharge, to expend more energy! I watched them use their strength to move across the monkey bars and couldn't help but to stop and think, they couldn't do that eight months ago!
"Nor could they ride their bikes without training wheels! Let alone for 7km. And then I took a moment to think about what we did this time last year…
"I couldn't remember, but no doubt it would have been a pub lunch or bbq at home with little movement. I questioned whether my kids were stronger and more capable because time has lapsed or because I am setting a positive role model for them. I choose the latter!"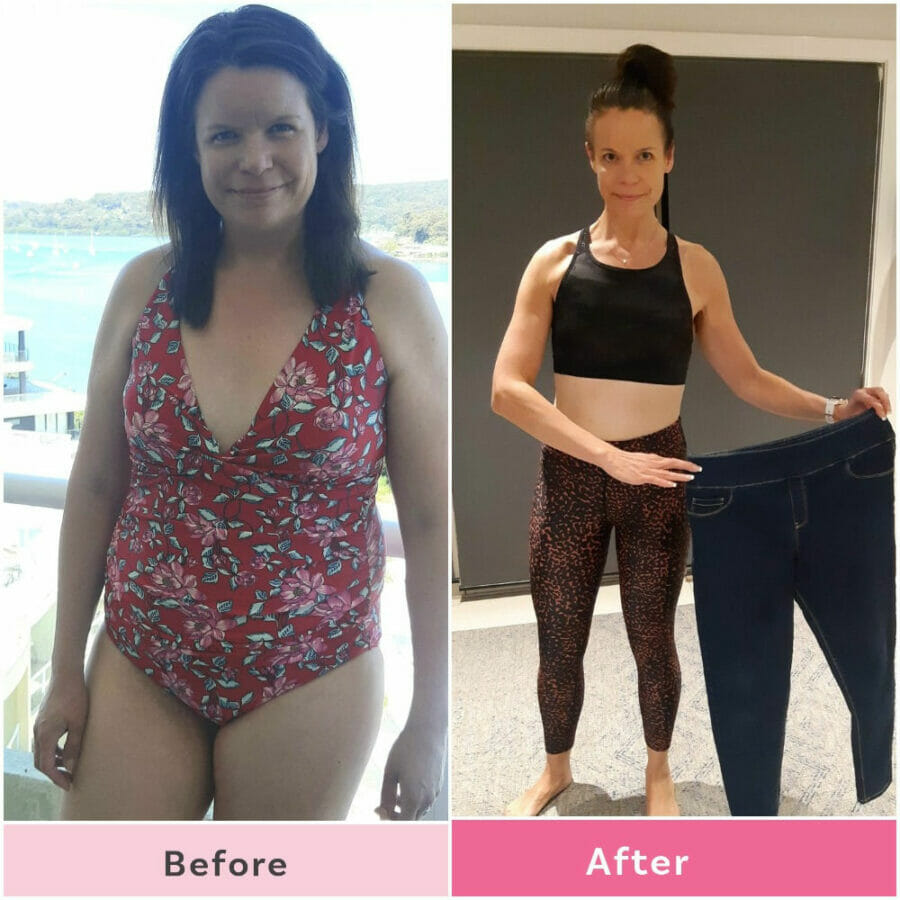 Ashana and hubby's weight loss success
When Ashana first signed up to the 28 Day Weight Loss Challenge, she weighed 90kg and was a size 14. Now she's a size 8-10.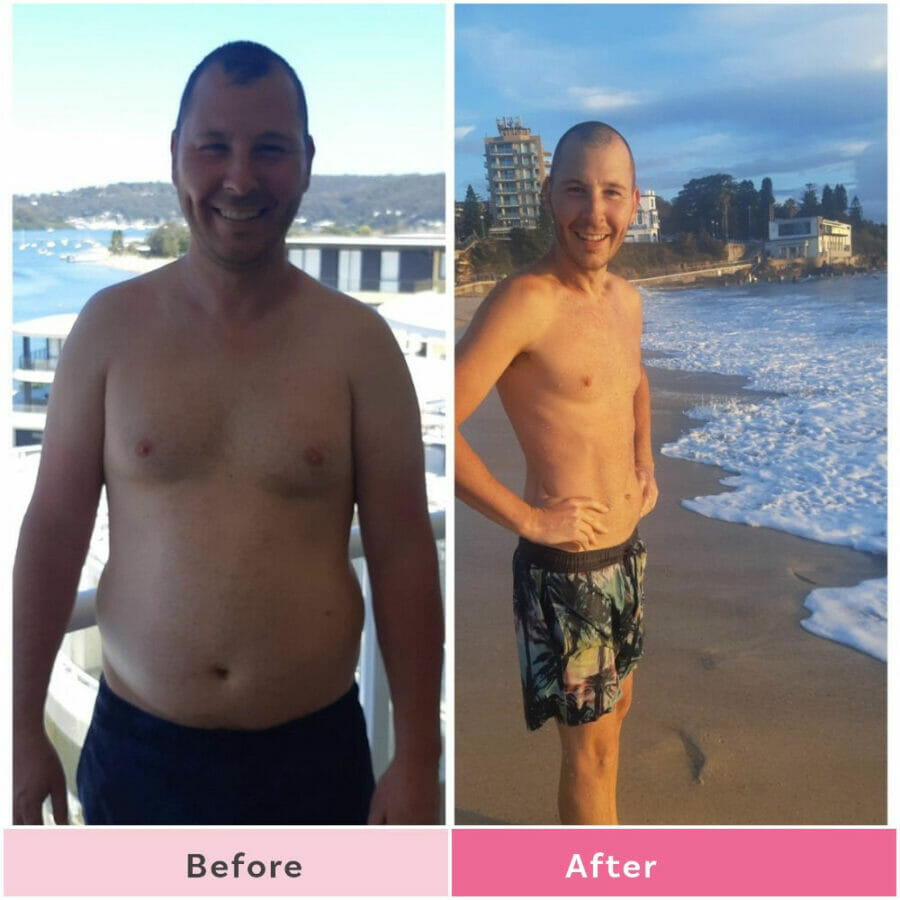 "Matthew has always been a slim build, However, he put on a lot of weight over the last year or two and, like me, was feeling sluggish. We told ourselves we couldn't go on living an unhealthy lifestyle," says Ashana. "We just didn't feel like ourselves.
"When I joined The Healthy Mummy, we ate a lot of the easy stir fries for dinner from the app and then we branched out and started exploring the other different recipes."
What's more, the Spinelli family are huge fans of the Pumpkin Feta and Chorizo Salad, (pictured) the Flourless Chocolate Cake, Mushroom and Dumpling Soup and the Healthy Meatloaf.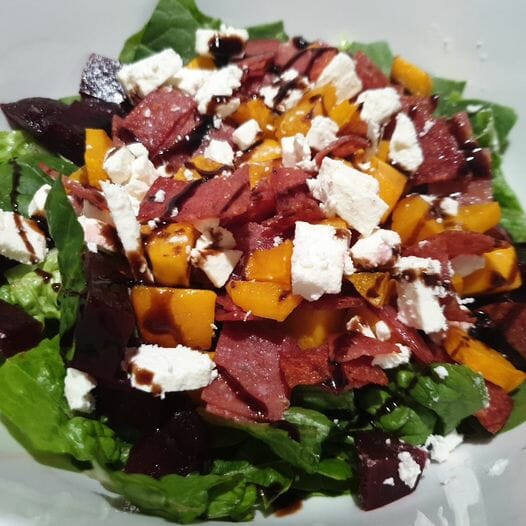 What attracted Ashana and Matthew to the Challenge recipes is that the meals are family-friendly and healthy.
"We love that so many meals can be leftovers for another night or whacked in the freezer to be pulled out when we are really strapped for time," she says.
"There's no endless ingredients or time prepping. Just simple, but tasty, healthy food. The calorie serving helps us keep in line with our daily/weekly count and we are in no way restricted
"Best of all, our shopping bill over the week is less – which is a bonus!"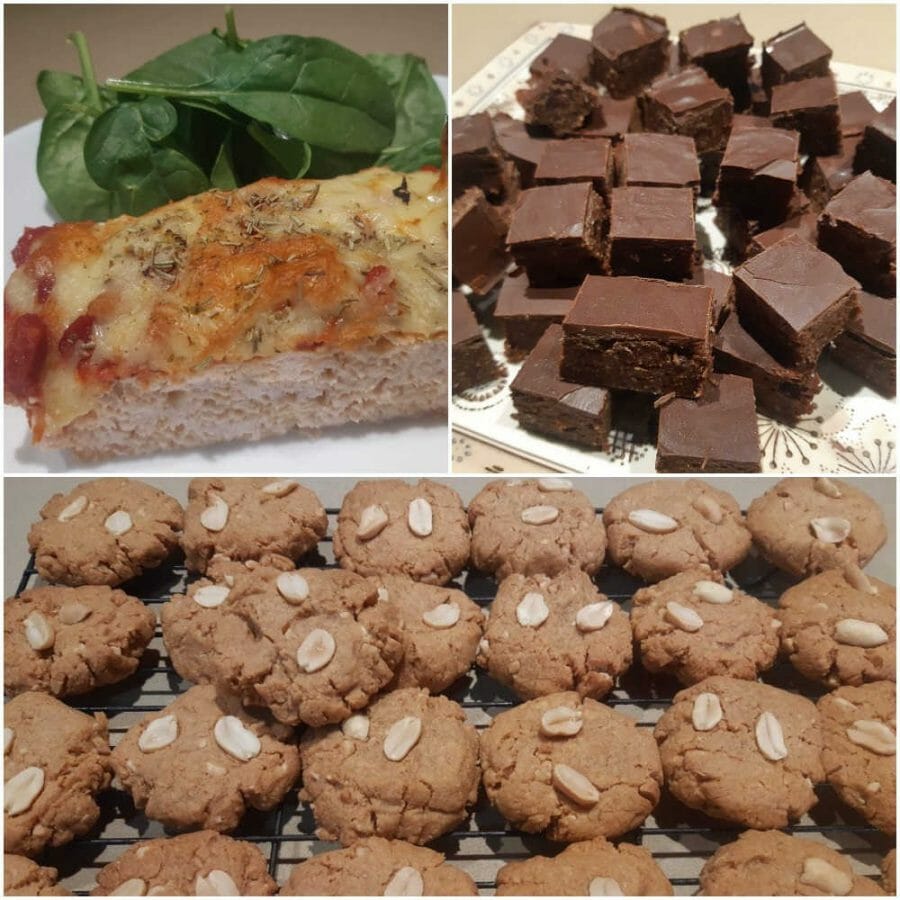 What a typical day looks like for Ashana
Breakfast: Healthy Mummy Smoothie
Morning tea: Yoghurt with chia seeds and berries
Lunch: Soup or salad
Afternoon tea: Ham roll ups from the app or cheese and crackers with sauerkraut
Dinner: Stir fry or meatloaf with salad.
Dessert: Flourless chocolate cake or Weet-Bix slice or Peanut Butter Cookies. Every night I also have dark chocolate. I love it!
Tips for fussy kids: Finely grate veggies in your meals. They won't notice!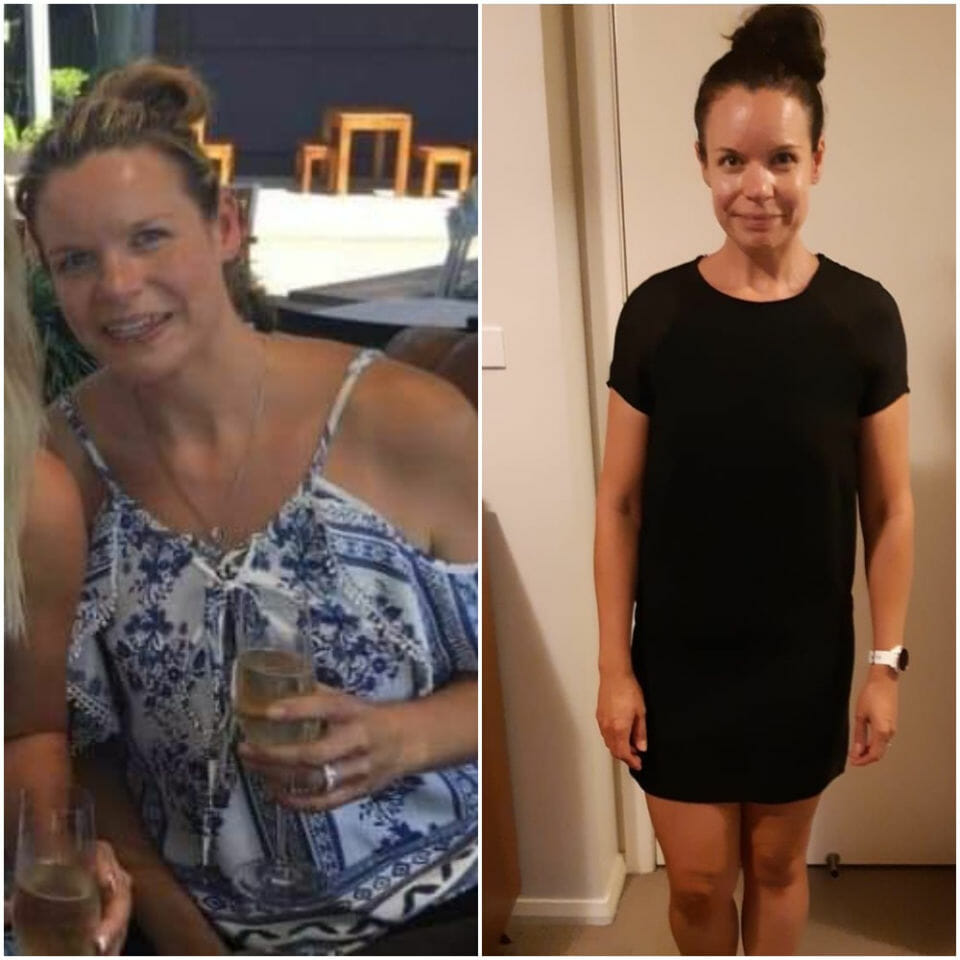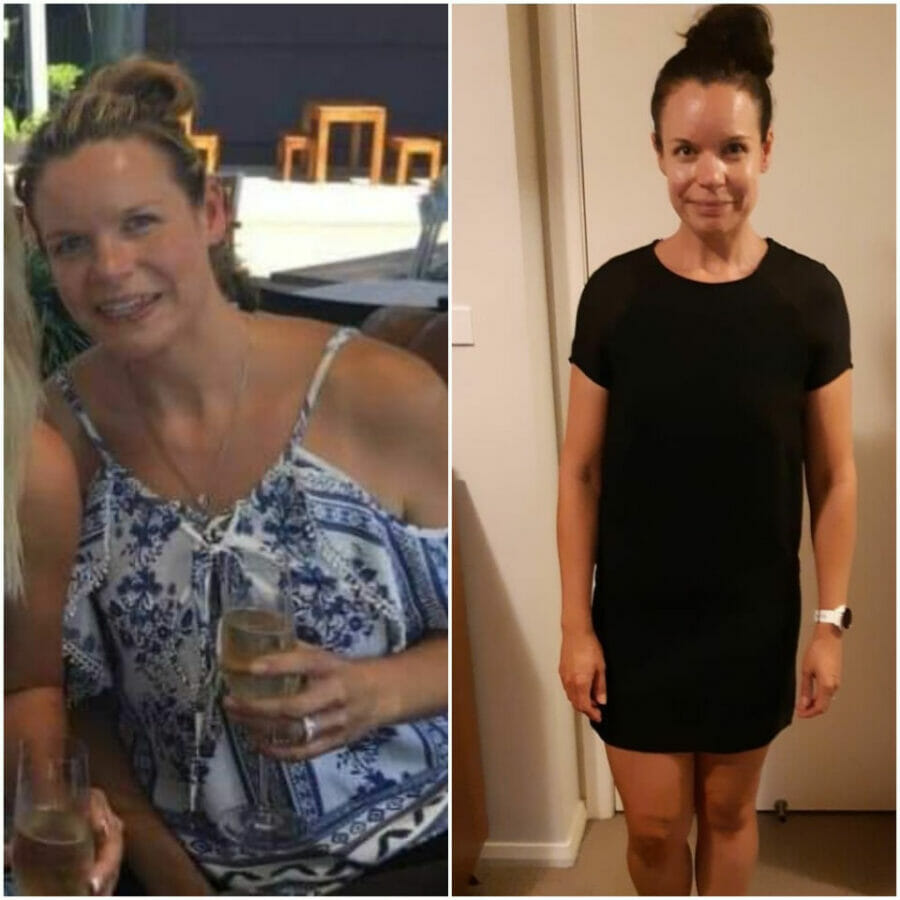 Ashana's tips for other mums
1. Focus on non-exercise activity.  In a day it outweighs how much exercise you do. Fidget. Park the car far away at the shops. Take the stairs etc. It all adds up!
2. Focus on losing one kilo ONLY at a time. Small goals equal big success.
3. Be as organised around your diet as you can. Meal prep so that it's easy to eat well.
Are you ready to join the 28 Day Weight Loss Challenge ?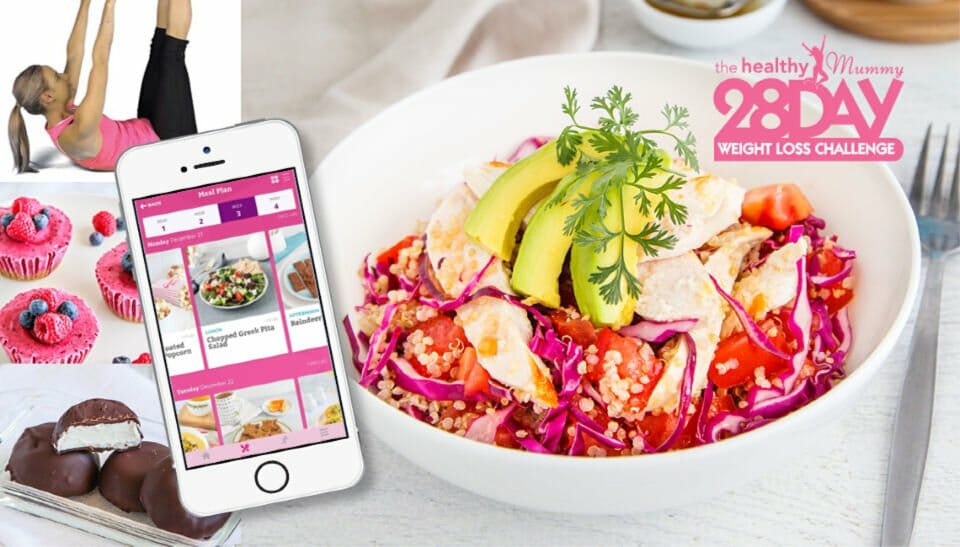 If you are wanting to lose weight and improve your energy – not to mention – help improve your overall health and wellbeing – our 28 Day Weight Loss Challenge is an awesome program to check out.

Our 28 Day Weight Loss Challenge includes:
28 days of at home exercise routines (no gym needed) – with video instruction
Customisable and breastfeeding friendly meal plans (including 7 Day Cleanse)
Time-efficient exercises for busy mums – under 30 mins
Challenge combines Pilates exercises with interval and circuit training (HIIT)
Suitable for basic to advanced fitness levels
Home to thousands of EASY-TO-MAKE recipes!
To learn more about our 28 DAY WEIGHT LOSS CHALLENGE CLICK HERE or purchase our Smoothies.