Mum SAVES up to $200 a week on her weekly food shop – find out more in the NEW Healthy Mummy magazine!
Tiana Peterson has lost over 30kg in a year and now she is saving $200 a week by budgeting on her weekly grocery shop.
WOW! Tiana Peterson has lost over 30kg in a year, found new confidence and now she is saving $200 a week by budgeting on her weekly grocery shop.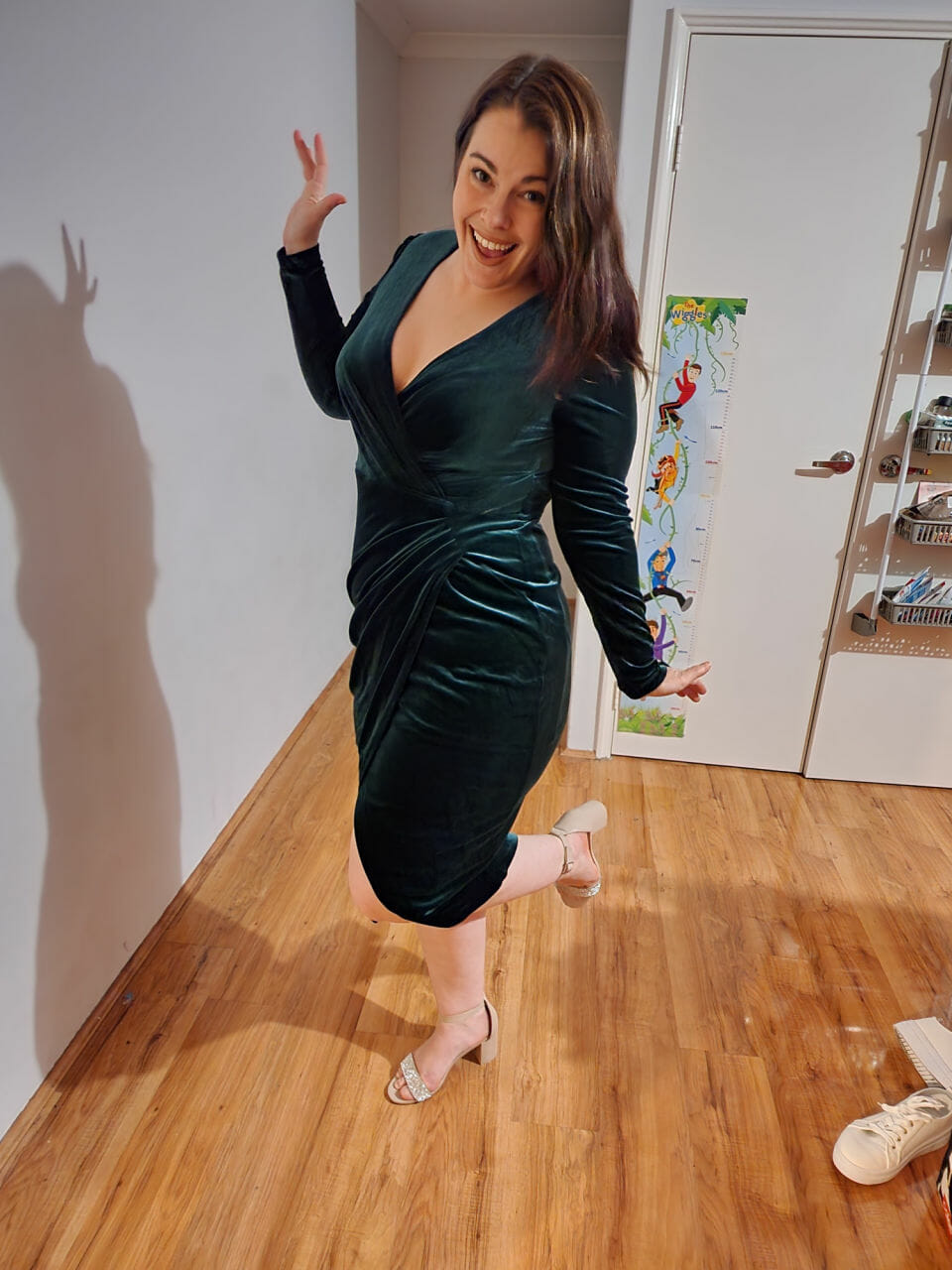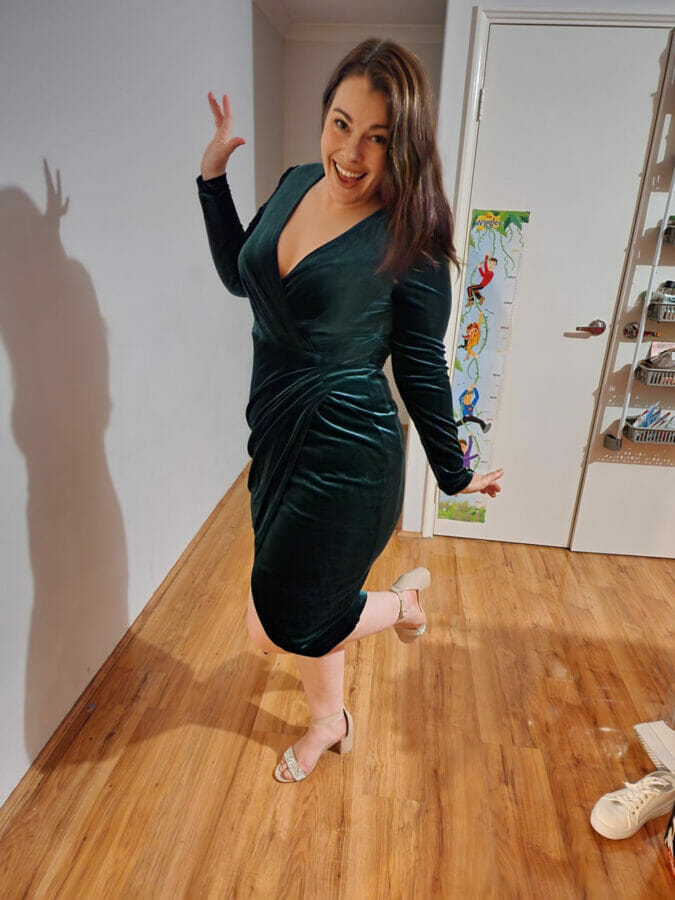 "I'll plan meals, so the freshest stuff gets eaten earlier and stuff that will keep is towards the end of the week," she says.
"This means I only shop once and avoid multiple supermarket trips and multiple temptations to buy outside the meal plan because of specials. The money I save means I get to treat my family more often."
You can read more about Tiana's story in our amazing Healthy Mummy Magazine.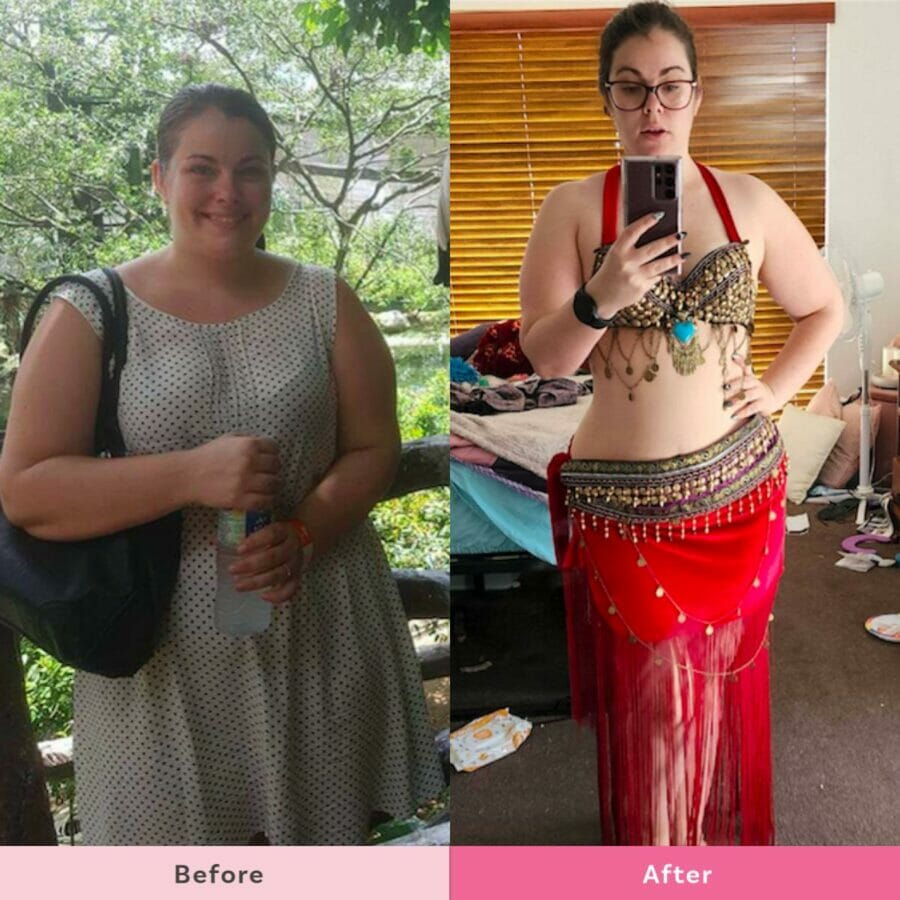 How Tiana saves $200 a week by eating healthily with The Healthy Mummy
The Budget Issue of The Healthy Mummy Magazine features AMAZING new BUDGET-FRIENDLY recipes, exercises and practical health features to help you find your #bodyconfidence while on a budget.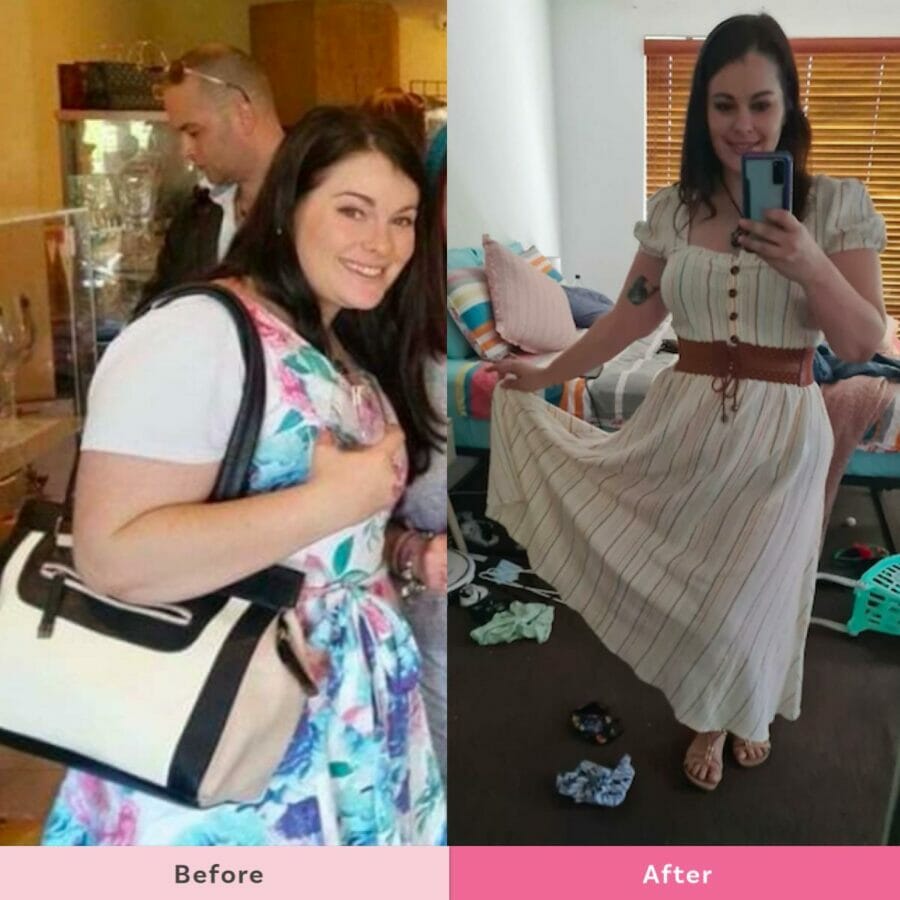 As you can read in the new mag, Tiana admits that before she found The Healthy Mummy, her diet was "pretty messy".
"I would often forget to eat until late afternoon and then gorge myself on whatever was quick and available," she says.
"It would generally be a lot of snack foods with zero nutritional value with the occasional banana thrown in so I could claim I ate healthy that day."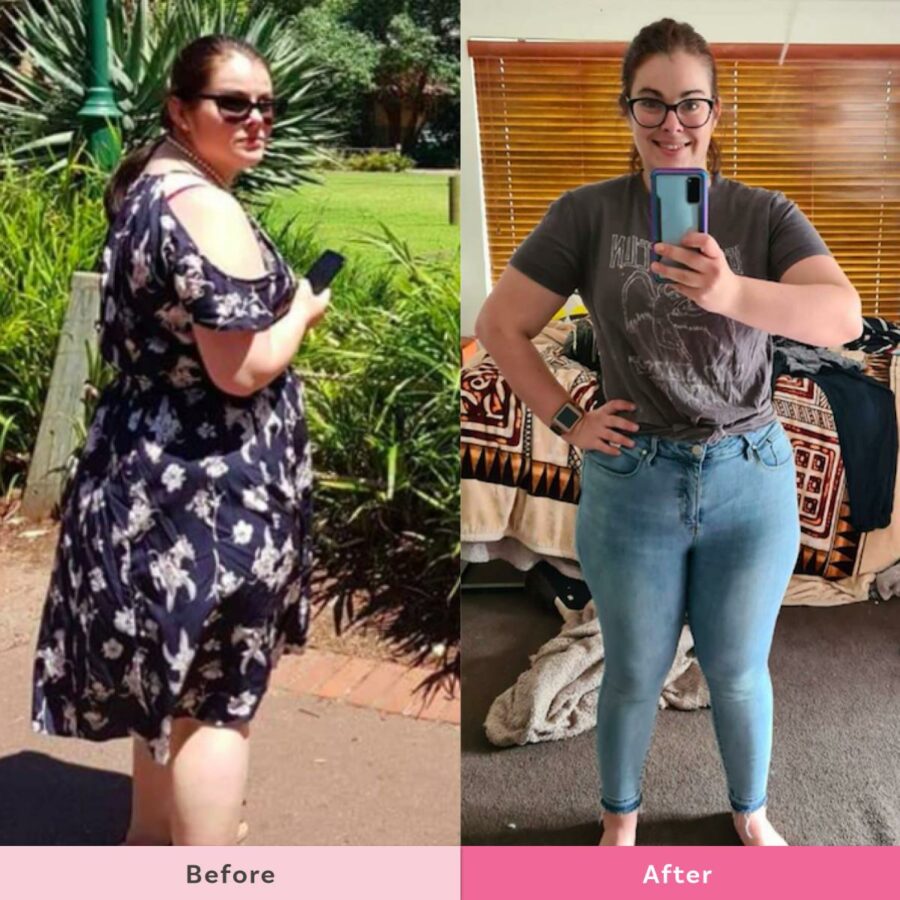 After Tiana saw a photograph of herself at the zoo, she knew it was time to take action and make a change.
"I just looked so tired and miserable and uncomfortable that it really hit home how much I had changed," she says.
"It wasn't even about size. I just looked like I had completely lost myself."
How Tiana made a change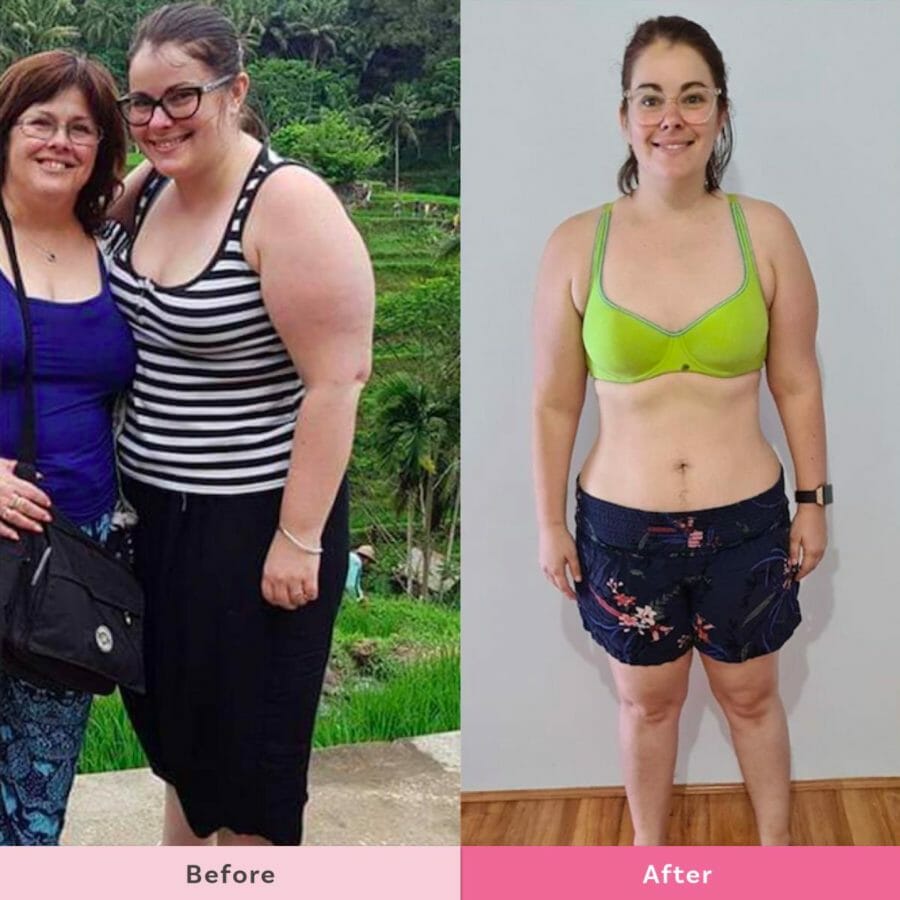 After browsing the internet, Tiana found The Healthy Mummy's 28 Day Weight Loss Challenge and began by chucking out all the junk food from her cupboard.
"I love that The Healthy Mummy is flexible, and I can make it work for whatever is going on in my life. I also like that I can find a healthier option of just about anything I could be craving," she adds.
"Now, I find I'm more conscious of specials and more mindful of what is in my cupboard. I'm spending smarter now instead of day to day."
Check out Tiana's story PLUS how 20 mums saved themselves and their families $50,000 in the latest issue of The Healthy Mummy Magazine, out NOW!
Get your hands on a copy of the latest Healthy Mummy Magazine to get your health and budget in shape and ready for summer.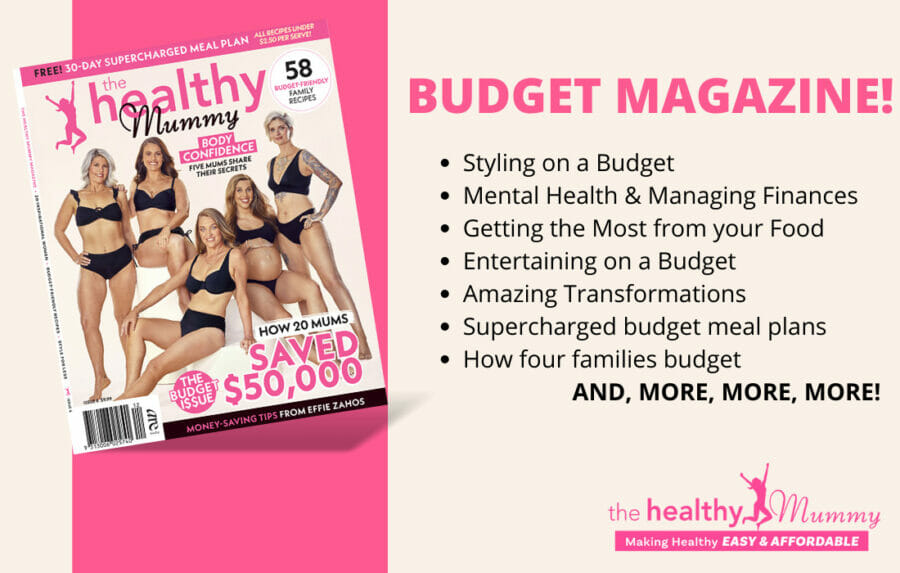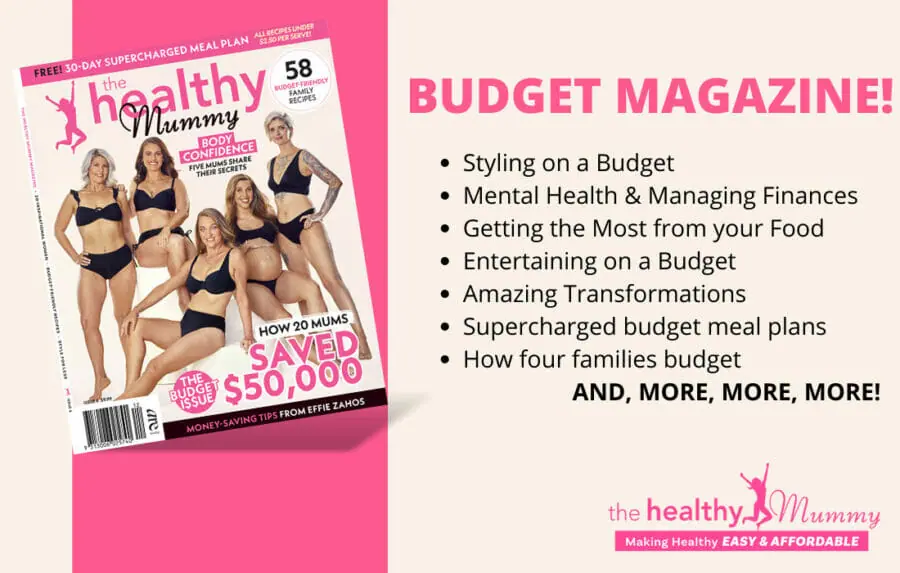 Issue Number 6 of The Healthy Mummy Magazine is OUT NOW, and it's all about budget-friendly styling, exercises, recipes, journeys and more!
This magazine is available at newsagents and supermarkets; it's bursting with incredible content and is full of inspiration, advice and tips for mums dedicated to transforming their health, lives and bodies.
Join Mums on the 28 Day Weight Loss Challenge!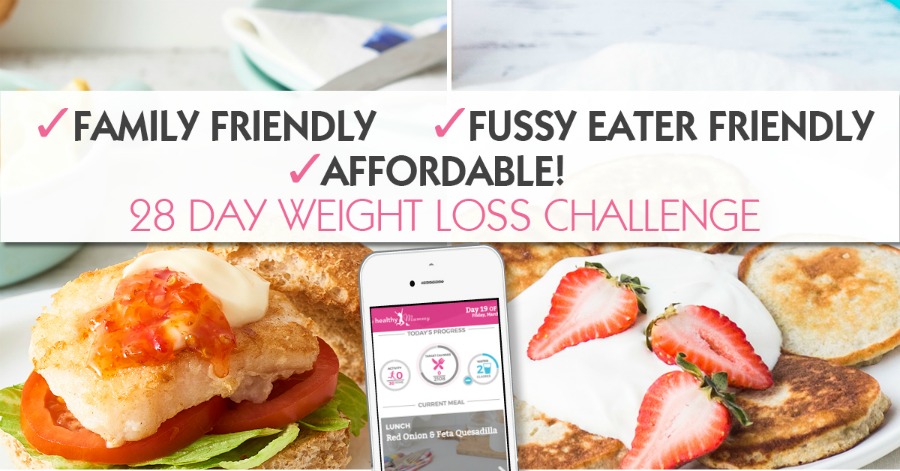 Want access to over 6,o00 healthy, family-friendly recipes? Then join us on the 28 Day Weight Loss Challenge!
Our Challenge entails:
28 days of at-home exercise routines (no gym needed) – with video instruction
Customisable and breastfeeding-friendly meal plans
Time-efficient exercises for busy mums – under 30 mins
Challenge combines Pilates exercises with interval and circuit training (HIIT)
Suitable for basic to advanced fitness levels
Home to thousands of EASY-TO-MAKE recipes!
To find out more on the 28 Day Weight Loss Challenge click here.