Real mums stories: Sascha shares her top budget & family friendly meals the kids will eat
Sascha Farley who lost 34 kilos with the Healthy Mummy is sharing her favourite meals that suit her entire family as well as her budget!
The incredible Sascha Farley, who lost 34 kilos on the 28 Day Weight Loss Challenge in just over a year, is sharing her favourite meals from the Healthy Mummy App that suit her entire family as well as her budget!
(Find out all about Sascha here)
Sascha shares how The Healthy Mummy has saved her thousands!
"I'm on maternity leave with my 4th bub so our budget is tighter than ever! This is one major reason we LOVE The Healthy Mummy!
"Having The Healthy Mummy App in our lives for the last five years has saved us thousands! Literally, in the first two years we saved $10k on groceries!"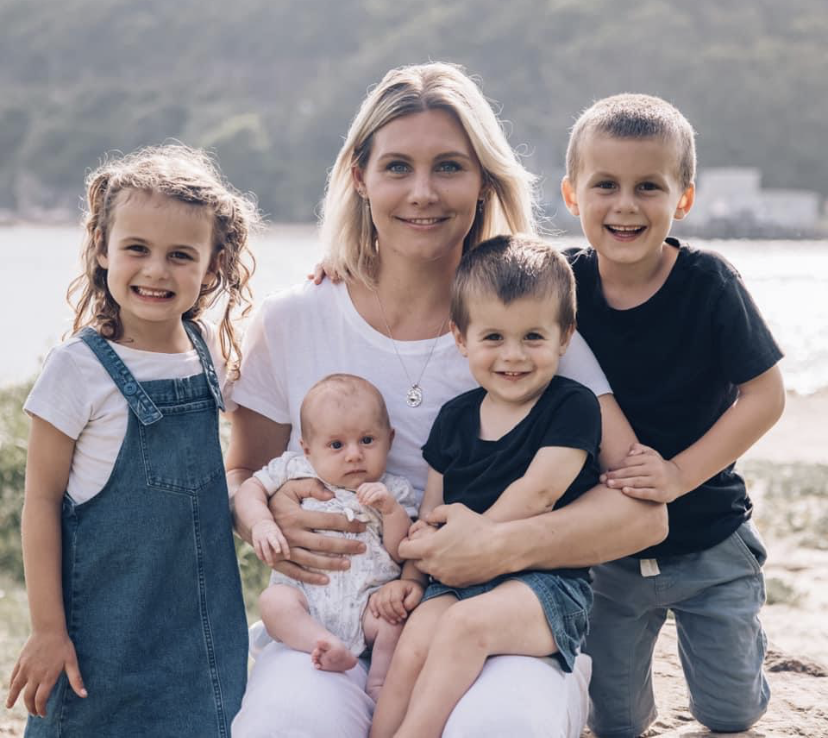 "We have a mix of fussy kids and big eaters, so we always have to find a balance between us all so I don't have to cook different meals for each family member!"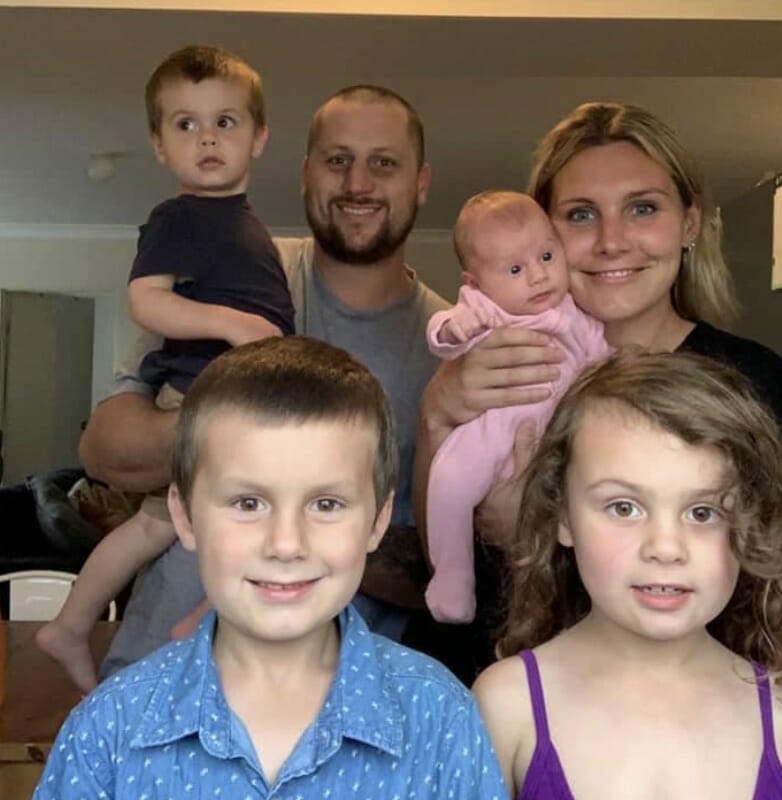 "My one fussy eater will always respond to a deconstructed pick plate version of our dinner. I highly recommend doing this often, so they get used to eating different foods!
"My big eater is happy with almost anything, and then there's a kid in between the two, so we do a bit of both!
"Before I had The Healthy Mummy App in my life, dinner was a huge stress and now it's exciting."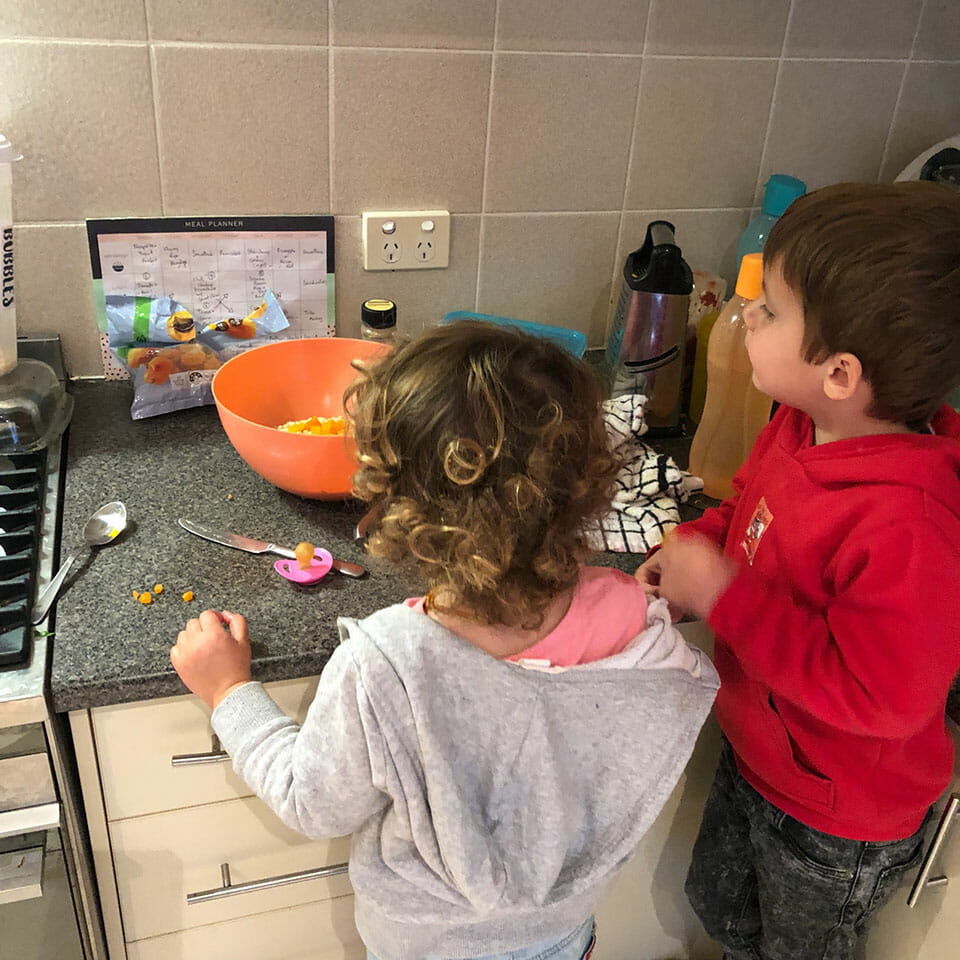 Sascha's top 8 Budget and Family Friendly Meals!
"I've put together a list of our FAVE, mega BUDGET, family friendly meals, that everyone will eat a version of!
"The list could go on and on, so I've just included our top 8 from the Heatlhy Mummy App but follow along in the The Healthy Community for more INSPO!"
1. One Pot Spaghetti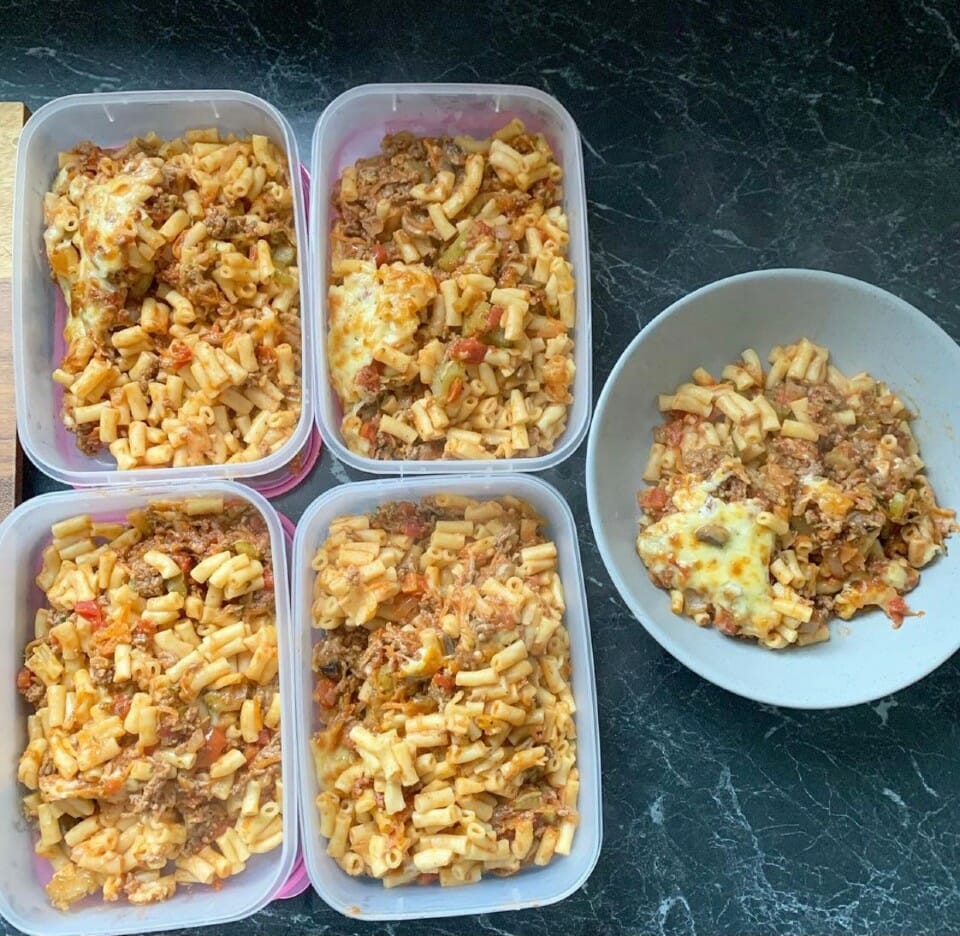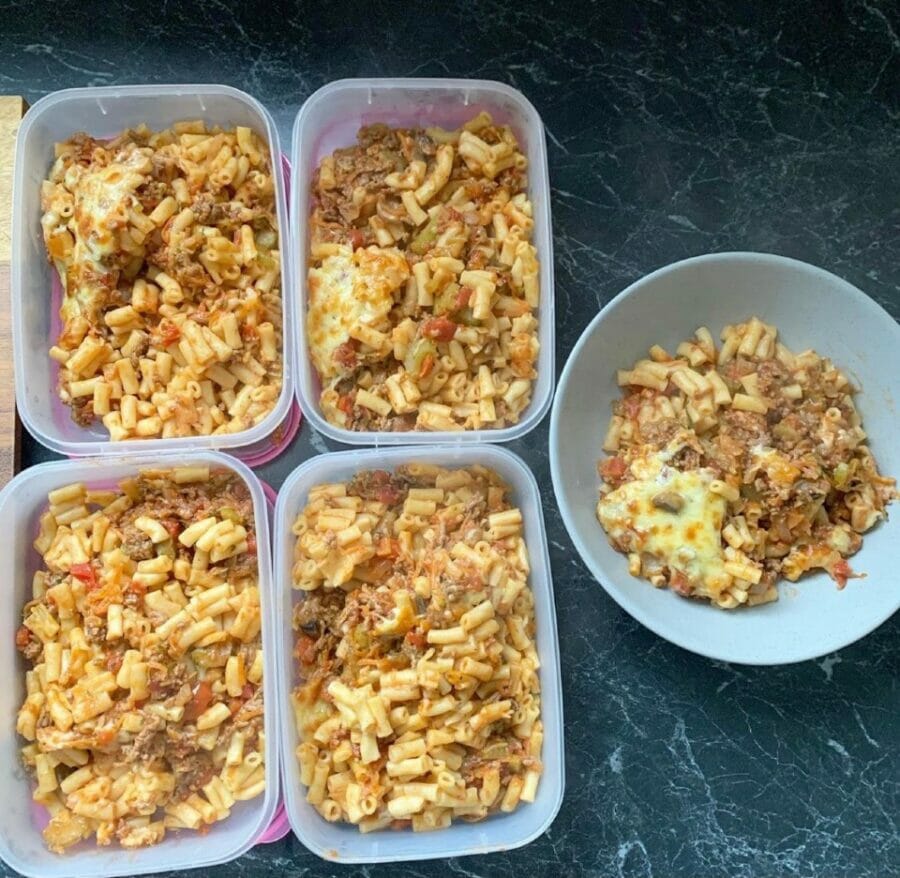 "Use whatever veggies you have on hand to save money, then mince and pasta! We like using macaroni!"
2. Easy Mac and Cheese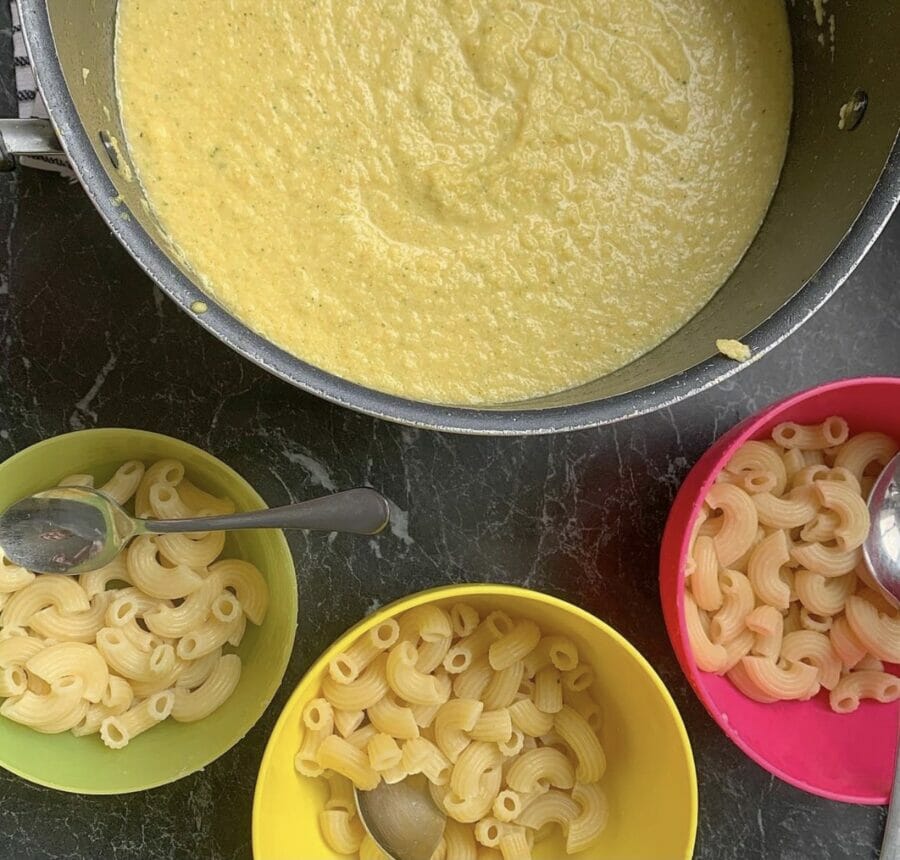 "This is the perfect, most delicious vegetarian meal! We have saved so much by having 1-2 veggo meals a week!"
3. Beef Nachos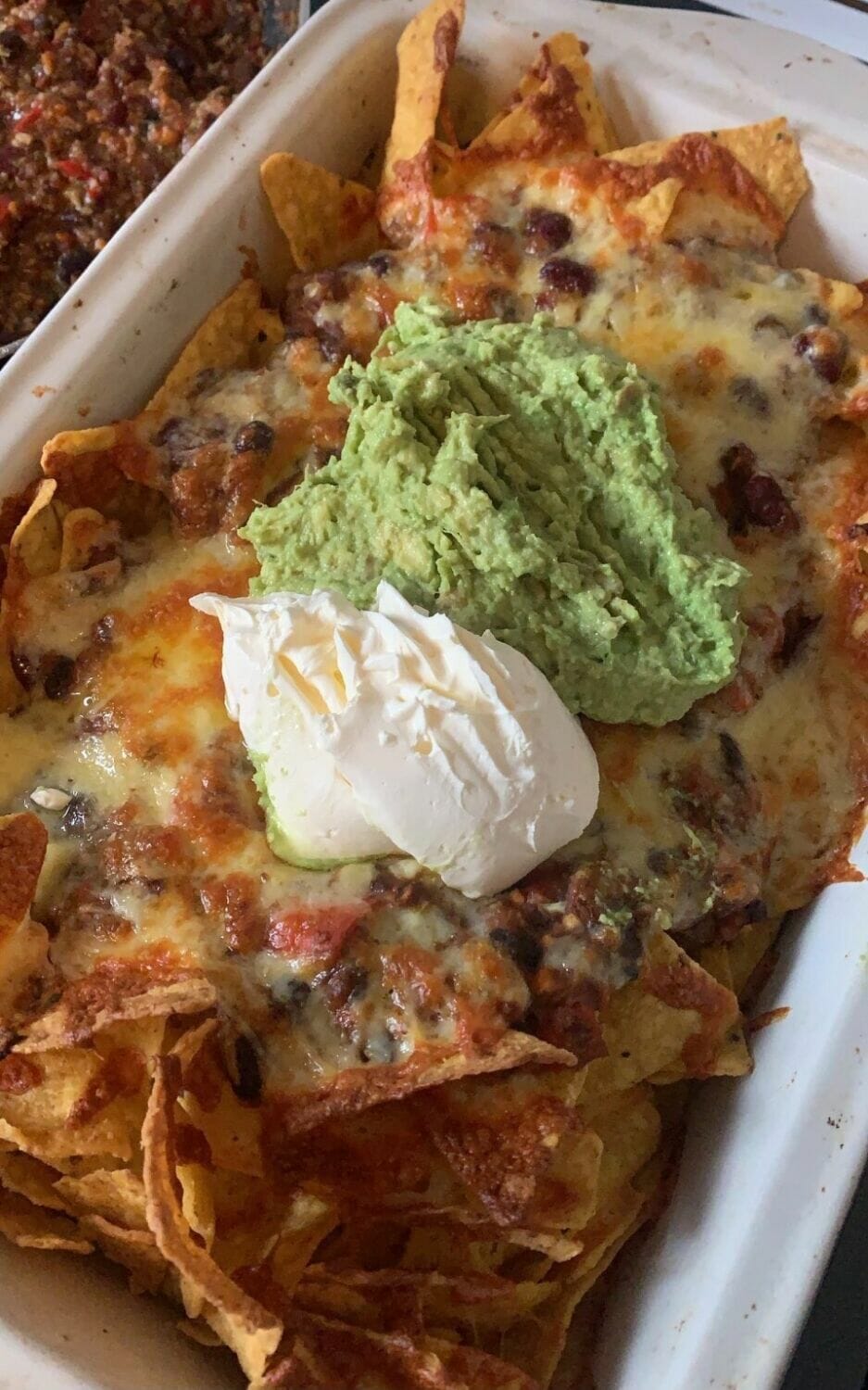 "Nachos! A super quick dinner we all share out of the baking dish which means no clean up and I often have frozen mince in the freezer ready to go – just add corn chips and cheese (avocado and sour scream never goes astray too!)"
Get the recipe for the Beef Nachos on the 28 Day Weight Loss Challenge
4. Creamy Mushroom and Bacon Ravioli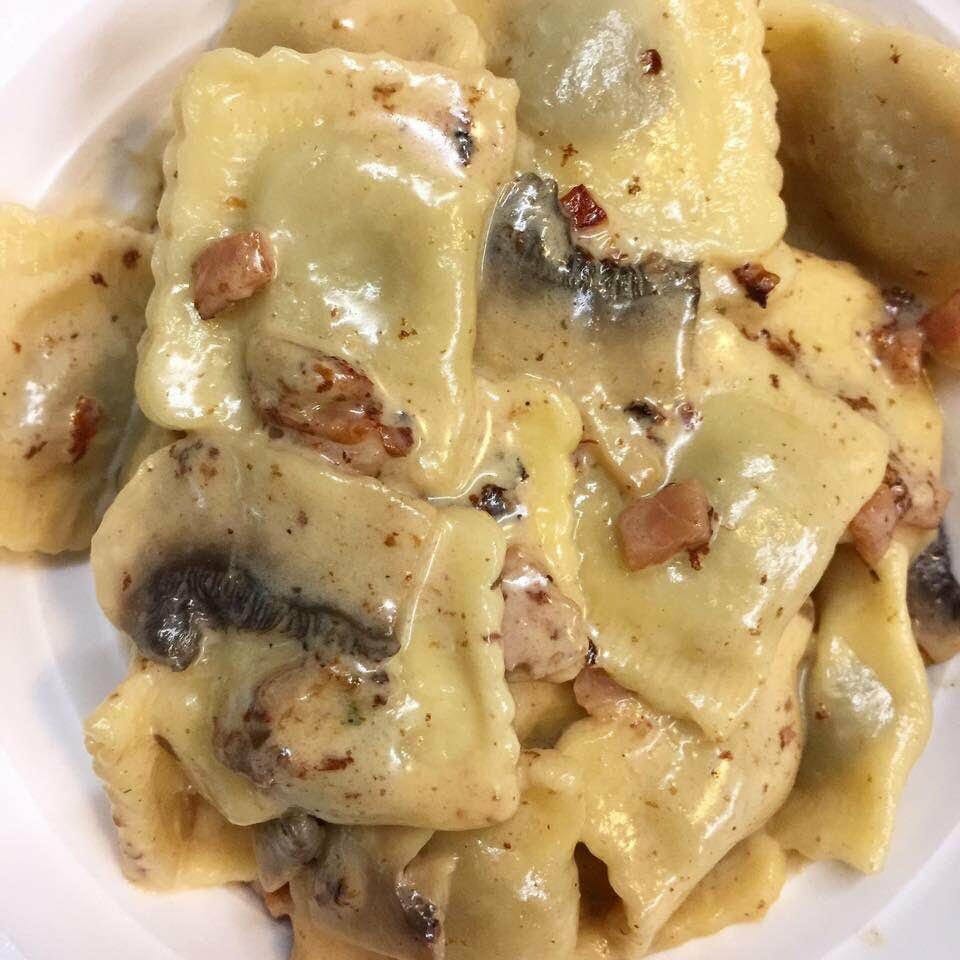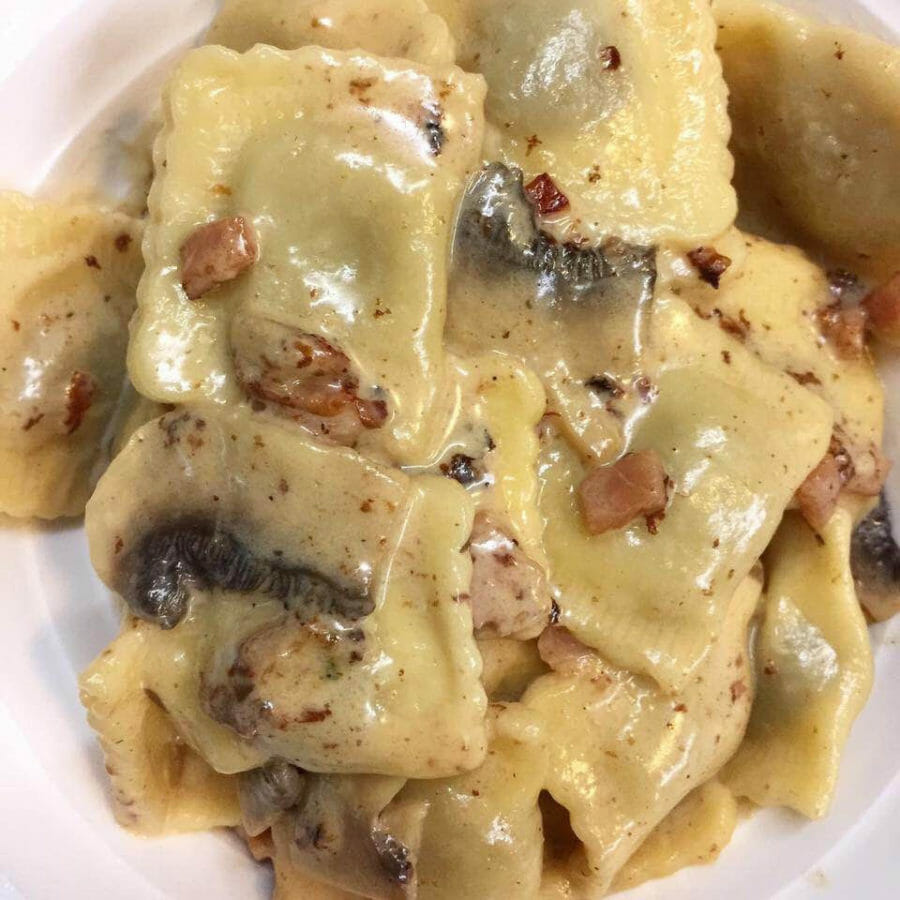 "This is a firm family favourite in the Farley household! And so easy to make." 
5. Easy Fried Rice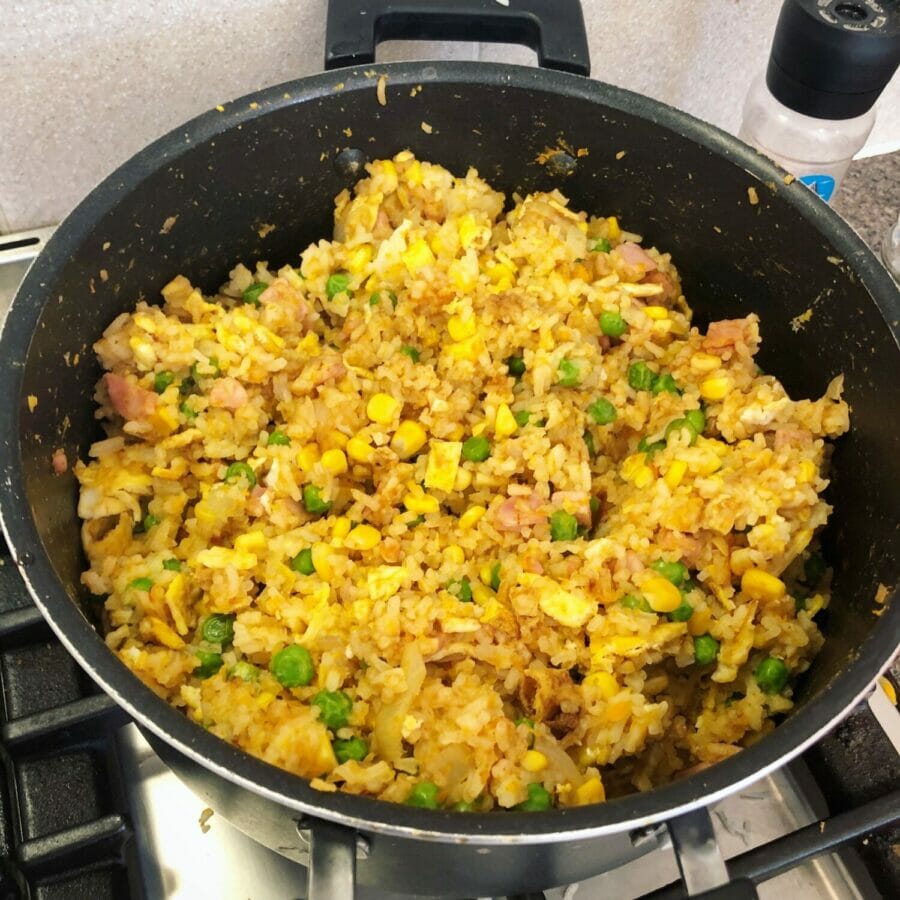 "This is a great mid week meal, particularly if you have the rice already cooked. I think it makes it taste better too. It's also a really useful recipe to use up whatever veggies you have in the fridge."
Get the recipe for Easy Fried Rice on the 28 Day Weight Loss Challenge
6. Sausage and Vegetable Pasta Bake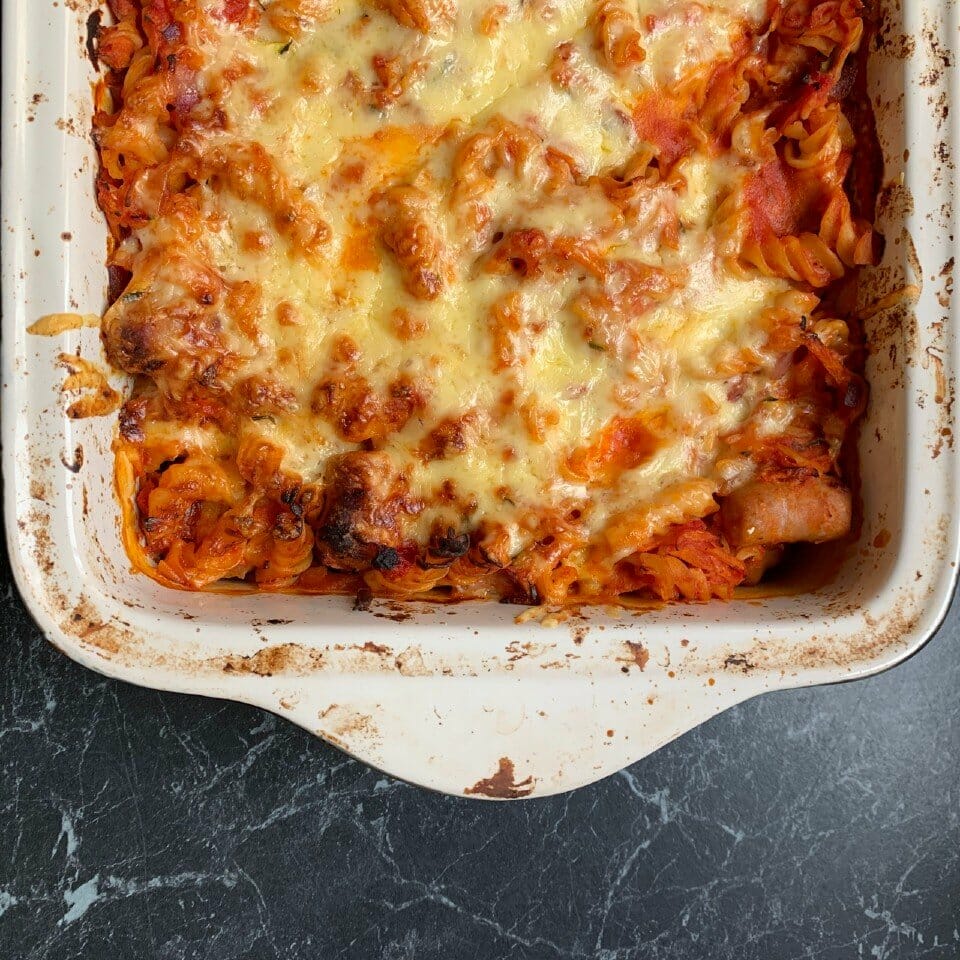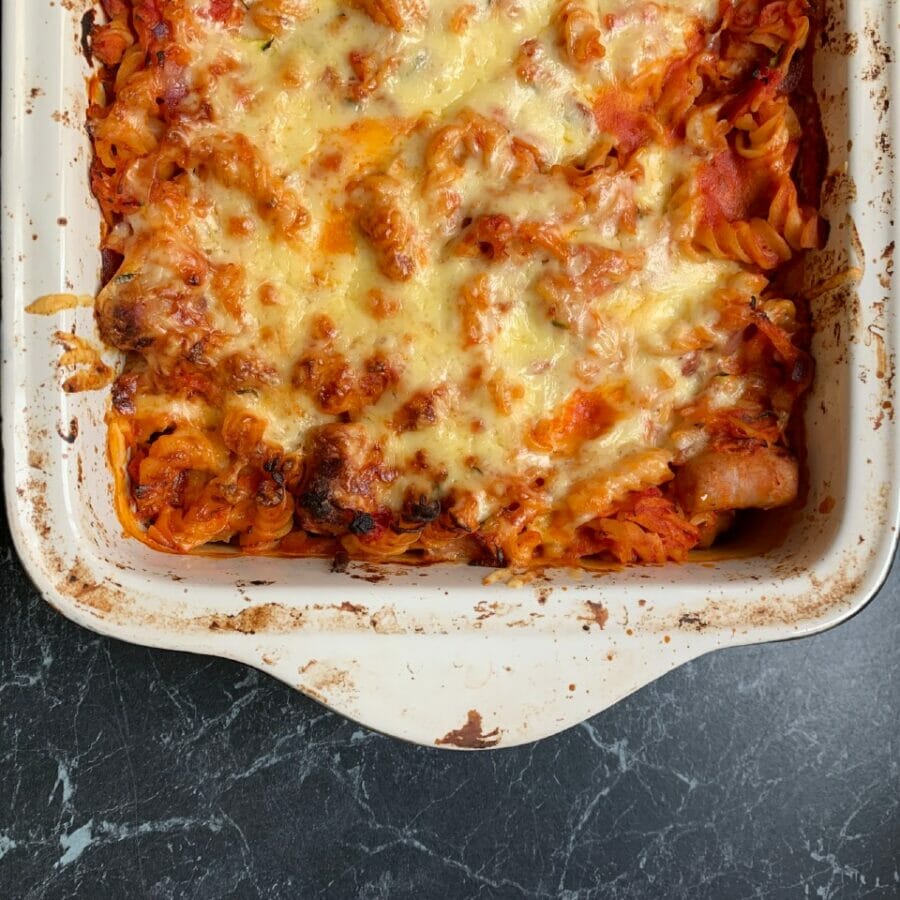 "This is the ultimate comfort dinner that my kids absolutely love! Plus, because the vegetables are grated, I can sneak them past my fussy eater!"
7. Hidden Veg Sausage Rolls/Pizza Scrolls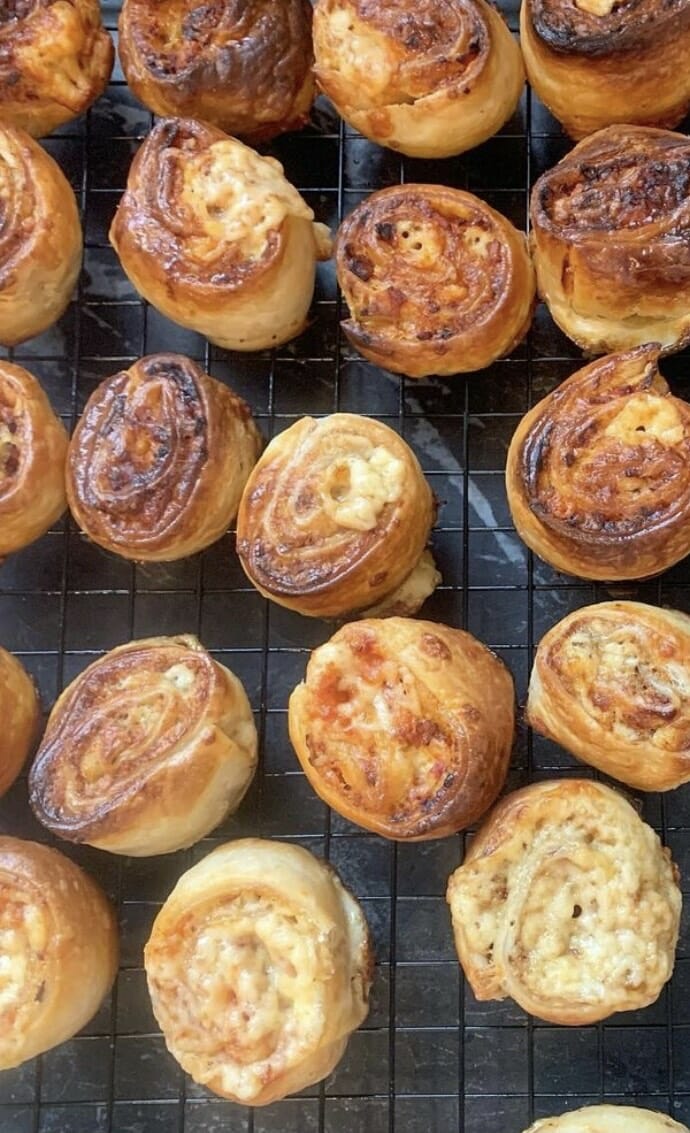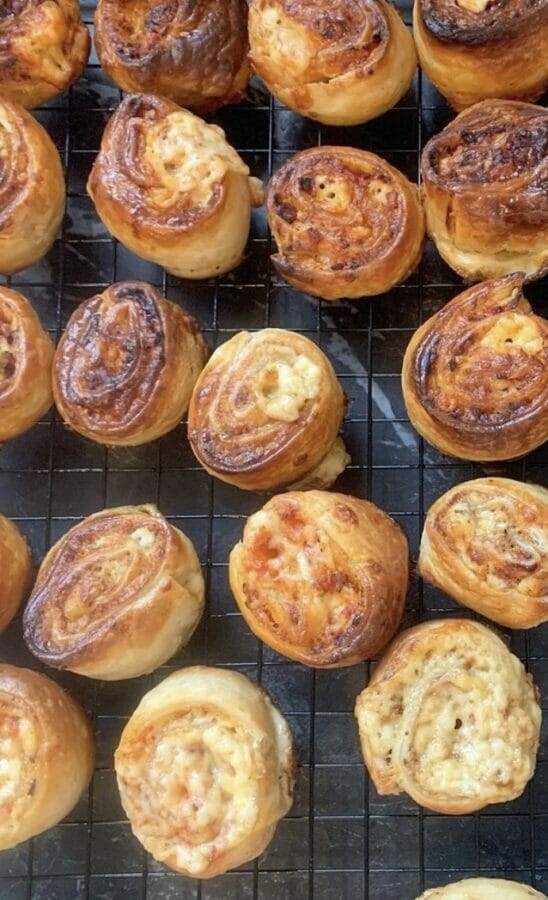 'Not only do these make snacks, the Hidden Veg Sausage Rolls or the Pizza Scrolls work really well as a main meal with a side of veg or salad.
"I nearly always have batches of these in my freezer so it's a win-win when I'm pushed for time and want an easy meal!'
Get the recipe for Pizza Scrolls here
8. Sticky Chicken Rice Bake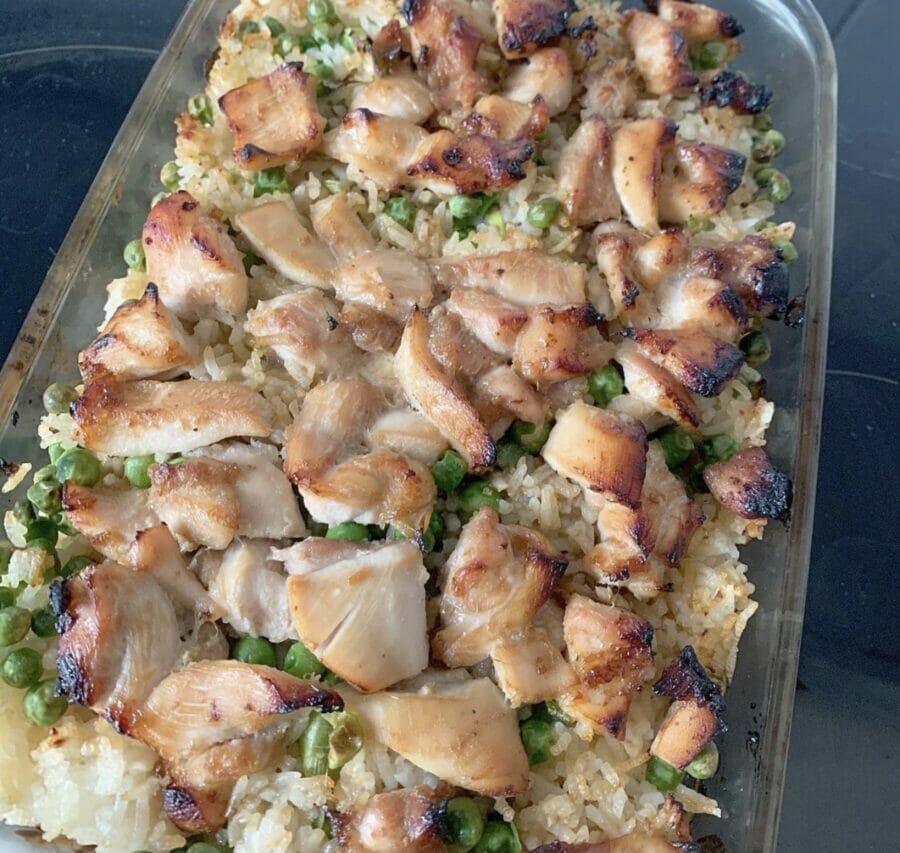 'This is a great budget recipe using rice and chicken thighs. It's just $1.80 per serve and a fantastic recipe to make ahead of time and reheat for those busy mid-week dinners.'