The ULTIMATE meal prep guide for mums who don't know where to start
If you're a busy mum (check) with a to-do list as long as your arm (check) who wants to eat well but hasn't got hours to spend in the kitchen (check check) this guide is for you.
We do talk an awful lot about meal prep here at the Healthy Mummy and on the 28 Day Weight Loss Challenge, but we understand that some of you have never attempted it before. So you may be feeling a little overwhelmed with how it all works.
Read on for a huge variety of tips, advice and recipe suggestions that will work well for you when you jump on board the meal prep train.
All aboard!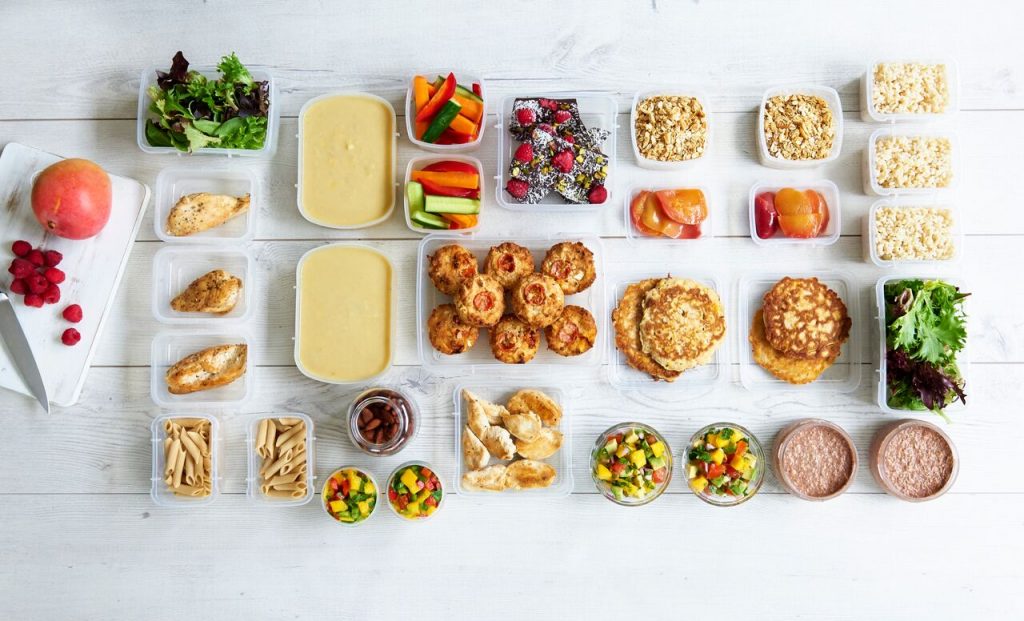 So….what is meal prep?
If you think of the time you spend in the kitchen each day or night preparing meals, it quickly adds up by the end of the week. And if there's one thing that us busy mamas don't have enough of – it's TIME.
This is where meal prep comes in. By spending some time once or twice per week (or whatever works for you and your family) chopping, cooking and packaging up your meals and snacks you can slice a TON of hours off your weekly cooking schedule.
But you don't have to feel overwhelmed. Meal prep can be made up of simple tasks like chopping ingredients and storing them in airtight containers, making a batch of healthy snacks from the 28 Day Weight Loss Challenge or cooking a double batch of your favourite healthy meal, so you can freeze some for another day.
What are the benefits of meal prep?
Oh so many…
No more cooking in the kitchen every single day. By cooking in batches (for instance you might make a double batch of Bolognese, one to use this week and one to freeze for another family meal next week).
Save money by buying your ingredients in bulk – it's often much cheaper if you buy 3kg of chicken breast instead of 500g. Same goes with ingredients like 2kg bags of potatoes, 1kg bags of rice etc. Every little bit of money saved is money in your pocket.
You'll have spare time to hang with the kids in the witching hour (when they just want to snuggle up and read a book or play a game), instead of having emotional kids pulling at your legs while you try to cook dinner.
Avoid the temptation to grab a takeaway when you're tired and hungry, knowing there is a healthy meal already made at home.
You use less electricity and water as you don't need to cook as often. You'll have less washing up as you'll make one BIG mess instead of a mess EVERY DAY!
What will I need to get started?
You don't need a lot of kitchen equipment, but these are the basics to make it a little easier.
Food processor, blender, kettle, sharp knives, chopping boards, pots and pans, slow cooker (optional, but we love it) and storage containers for the finished product.
And of course, don't forget the 28 Day Weight Loss Challenge app!
What should I make for my first attempt?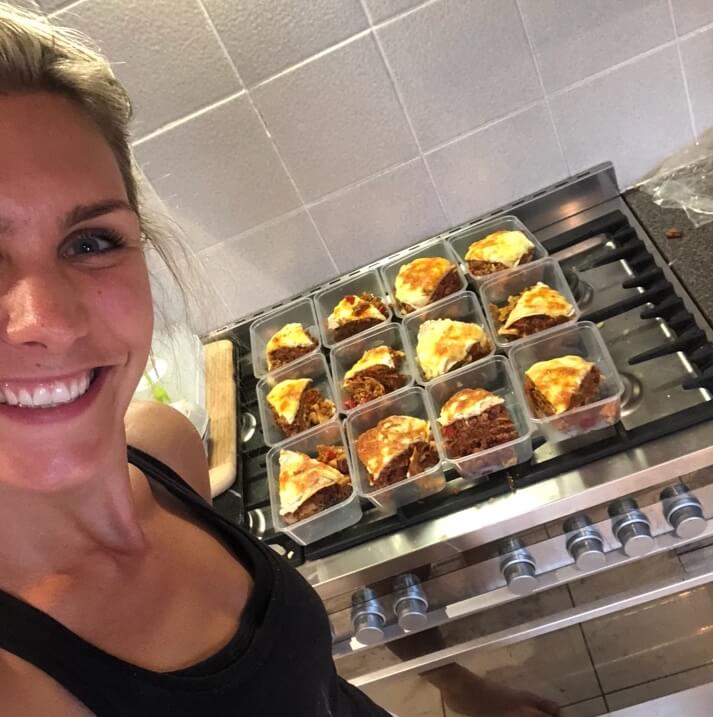 Don't go too hard too soon! To start with, why not just prepare two 28 Day Weight Loss Challenge dinners (doubling the recipe to make 4 family meals) and two double batches of snacks?
For instance you could make a double batch of Slow Cooker Asian Chicken, and then a double batch of Mexican Lasagne.
Then once they're cooking you could make a double batch of the Raspberry Muffins, and a double batch of the Weetbix Slice. That would make FOUR whole family meals and THIRTY SIX serves of some healthy snacks!
How do I begin?
Step 1.
Decide what you would like to cook during your session. You can choose to meal prep just dinners (a great start!), or add in lunches too (why not just use dinner leftovers for lunch?), you might want to meal prep some snacks too.
Jump on the 28 Day Weight Loss Challenge app and type in an ingredient you want to use, (e.g. mince) and see what recipes pop up that you like the look of. You can customise your meal plan and then hit the 'shopping list' button.
Step 2.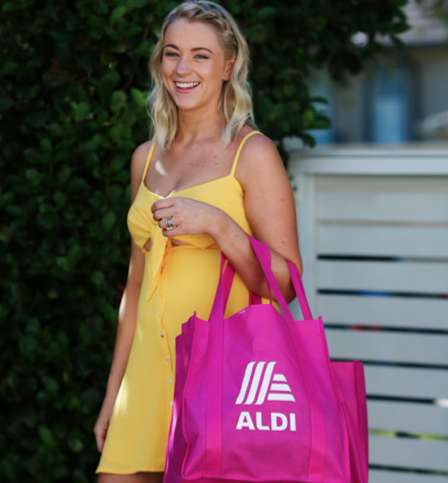 Make a shopping list (or use the one on the 28 Day Weight Loss Challenge) and go shopping. Check the cupboards to see if you have basics like oil, flour, pepper etc.
Many mums find it useful to use online shopping so that they can see what their total spend will be and make changes if needed to fit within their budget.
Step 3.
Carve out some time (depending on what you're cooking and how many recipes you have) to spend in the kitchen cooking.
Lots of our 28 Day Weight Loss Challenge members swear by the Sunday afternoon cook up, but do whatever works for you. Many mums do meal prep twice a week.
Step 4.
Start chopping and getting the ingredients ready. The food processor can be helpful here to chop onions, carrots, cabbage, etc. Why not try using the oven, stovetop and a slow cooker all at once so that you can prepare multiple meals?
Step 5.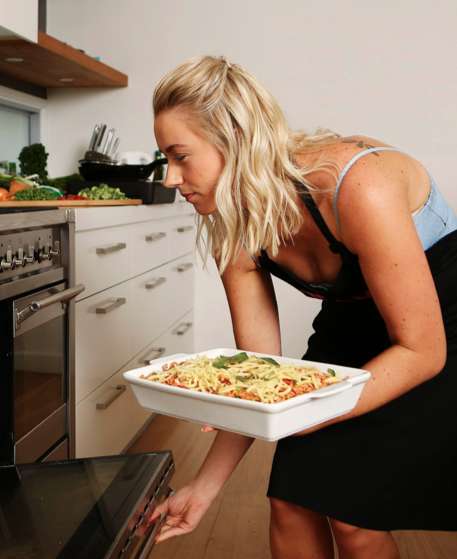 Start cooking! Get your apron on, throw on some tunes, and get into your meal prep session.
It's normally best to get anything cooking first that will take a little longer, then work back from there.
Think ahead of time about what you can make while another meal is baking in the oven for instance.
Step 6.
Once the food has cooled it's time to package it up. You might choose to package your meals into single serve portions, or into family sized portions depending on your needs.
Allow the food to cool completely in the fridge overnight, then place in the freezer the next day. This avoids freezer burn. Label everything so that you can see at a glance what you have in the freezer.
What if I don't have enough room to store loads of containers?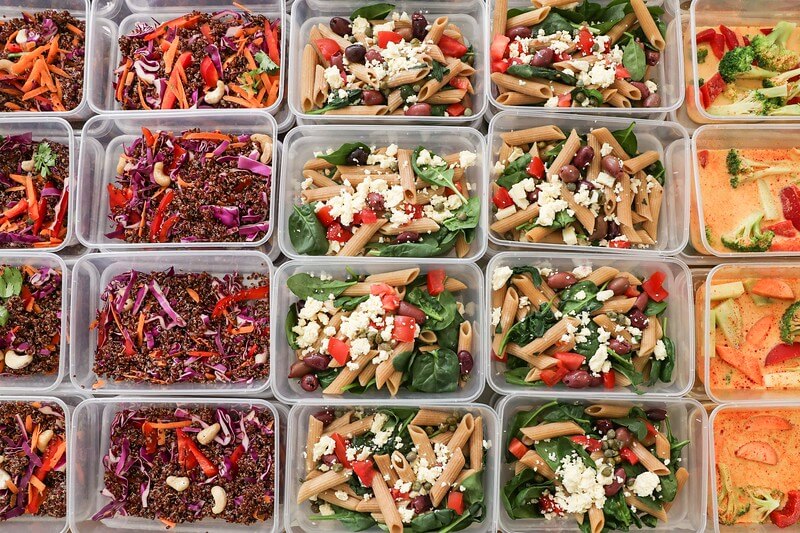 That's OK! Not everyone has a big freezer. Here's what you can do:
Make your lunch for the week – place some cooked chicken, rice and greens, or some pre-chopped salad into 5 containers (no dressing) that you can just pull out each day.
Sort breakfast out to make mornings a breeze. For instance you might make these Chia Puddings (or there are loads of recipes in the 28 Day Weight Loss Challenge) or a batch of the Gluten Free Granola to keep on hand for the week.
Meal prep your snacks for the week and store them in the fridge. Think Zucchini Carrot Cake, or Lemon and Coconut Bliss Balls. These don't take up much room.
Just cook and freeze the main component of the meal which you can then add to easily with a side of rice or veggies. You could make a triple batch of Chilli con Carne or Bolognese to use with pasta one night, then tacos another night, wraps, or on top of a jacket potato. Just freeze it in family sized portions and defrost it in the fridge overnight before you plan to use it.
Which containers should I use?
This is very much a personal choice.
But the main options for freezing meals are the cheap and cheerful take-away style containers from the supermarket (around $3 for 10) which are often single use;
Or the more expensive but better quality plastic tubs such as Décor, Tupperware, Ikea or Sistema.
You can also use ziplock bags for things like bliss balls or muffins, as they take up less room.
Which dinner recipes work well for meal prep?
Here are some of the favourites of the 28 Day Weight Loss Challenge members that love to meal prep. All of these recipes are available to members of the 28 Day Weight Loss Challenge.
Meat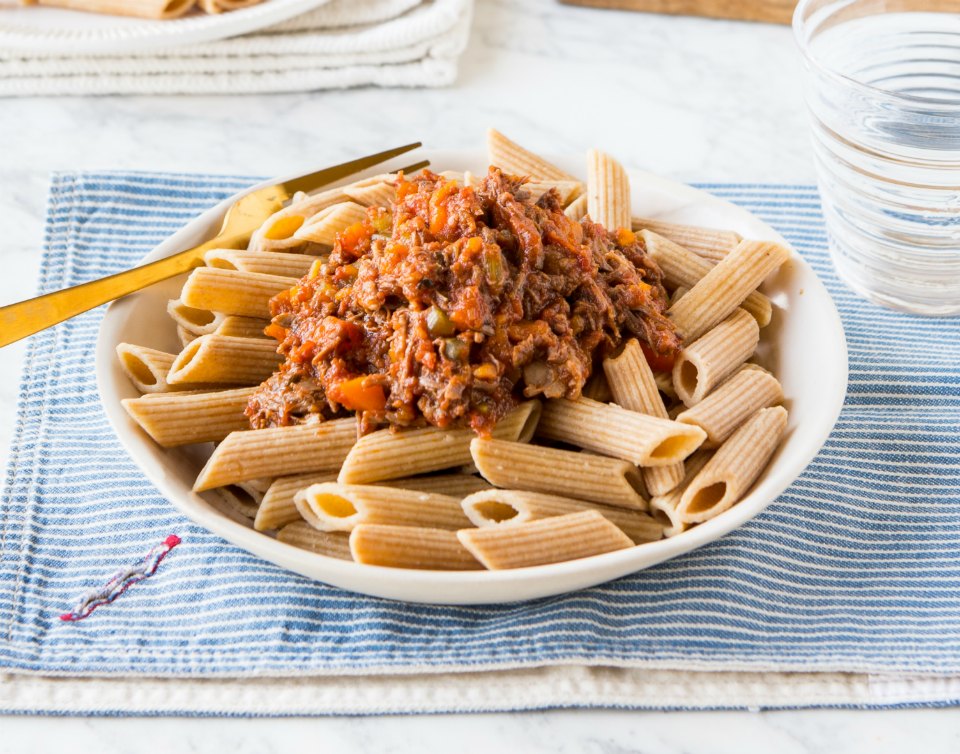 Hoisin Pork with Greens & Rice
Coconut Lamb with Cauliflower Rice
Peanut Butter Chicken Curry
Spanish Rice with Chorizo
Slow Cooker Ragu (pictured above)
Seafood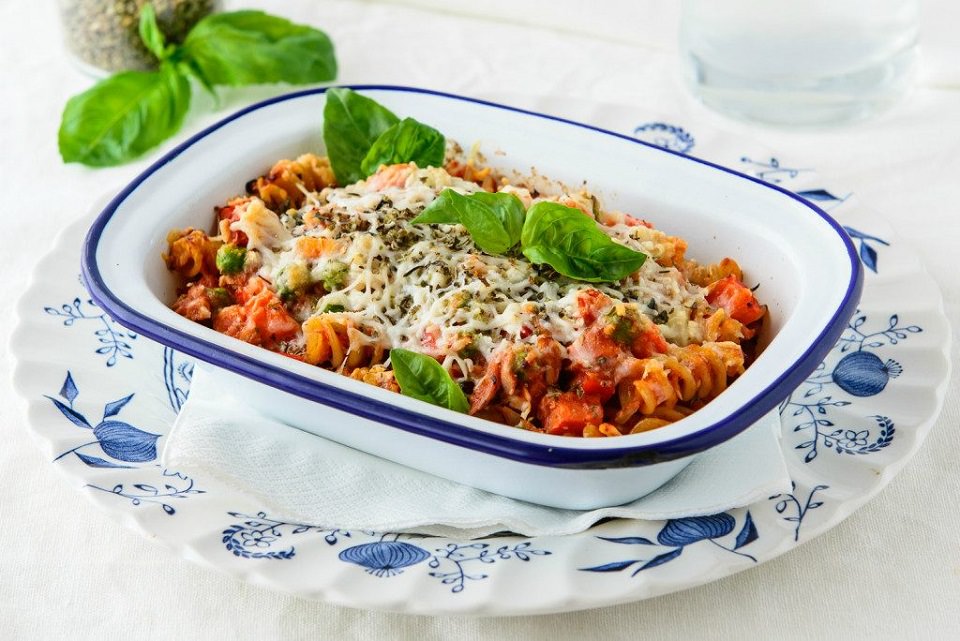 Fish & Vegetable Curry
Coconut Fish Hot Pot
Tuna Pasta Bake (pictured above)
Salmon & Zucchini Patties
Chilli Tuna Patties with Asian Coleslaw
Vegetarian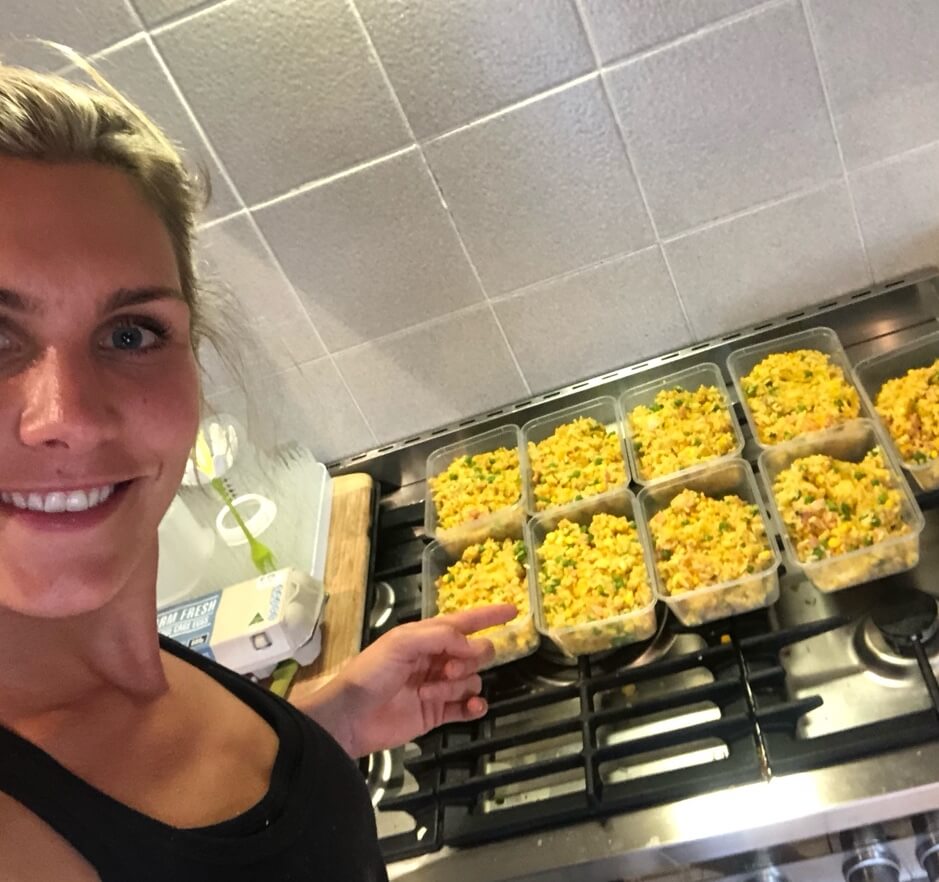 Baked Cheese & Tomato Risotto
Spinach & Pumpkin Curry
Easy Fried Rice (pictured above)
Zucchini & Corn Fritters
Lentil Shepherd's Pie
Family Friendly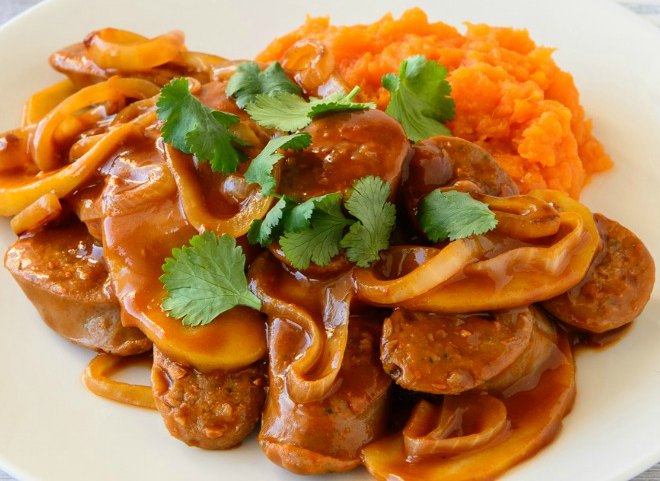 Easy Satay Chicken & Rice
Sausage & Veggie Pasta Bake
Mexican Style Chilli Con Carne
Devilled Sausages (pictured above)
Snacks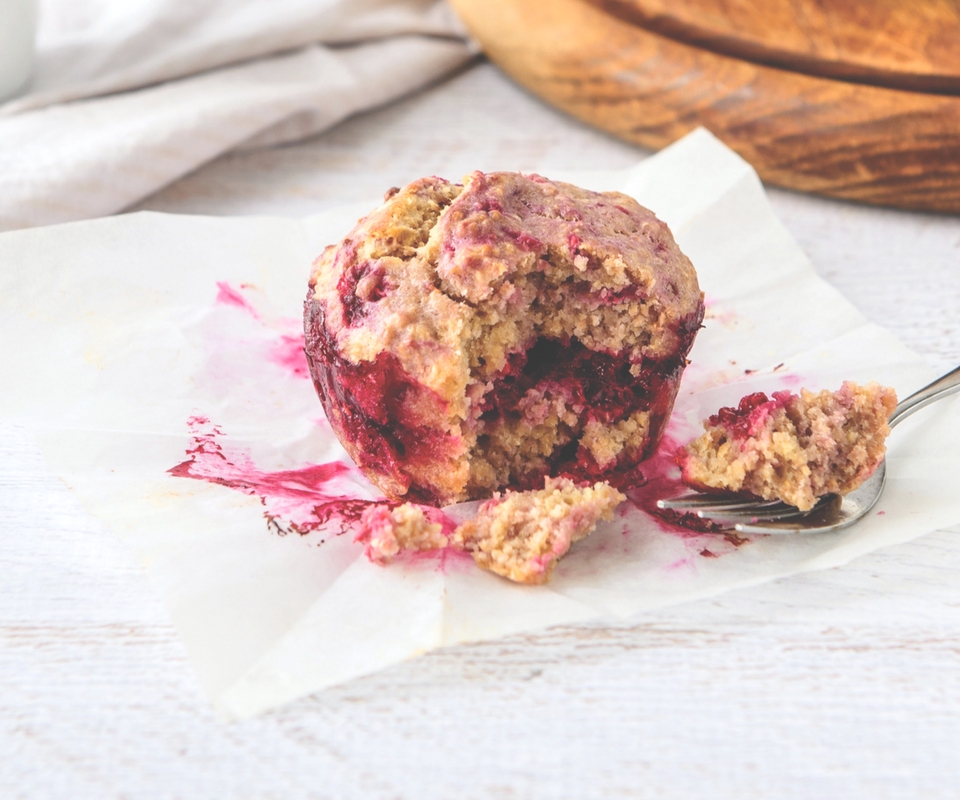 Why these mums love meal prep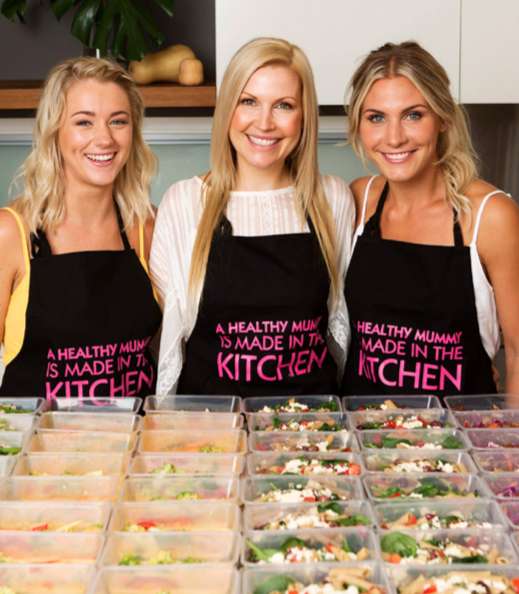 Sascha Farley (right) lost an incredible 34kg following the 28 Day Weight Loss Challenge.
Sascha says, "Knowing I am making the right choices, especially when it comes to 'treats' has been the biggest learning for me. I've always got 2-3 healthy treats ready for my sweet tooth hits. With education comes freedom and The Healthy Mummy program has given me that."
Kaitie Purssell (left) lost 21kg with the 28 Day Weight Loss Challenge and credits her weight loss to her new found love of healthy food.
Kaitie says, "Being prepared and getting organised doesn't only save time and money, it also makes your life so much easier. The Healthy Mummy lifestyle was made for busy mums like myself."
Rhian Allen (centre) is the founder of the Healthy Mummy. As a busy mum of 2 she knows that meal prep is a great way to help those who are struggling to eat well.
Rhian says "Meal prep gives you peace of mind, knowing that at the end of a hectic day, you've got a healthy meal ready to go at home."
Want to access thousands more healthy recipes like these?
Love the sound of these delicious recipes? Want access to thousands and thousands MORE healthy recipes just like it? Then be sure to check out our 28 Day Weight Loss Challenge.
Our 28 Day Weight Loss Challenge is a family-friendly, breastfeeding-safe program designed FOR MUMS to help them tackle their health and lose the baby weight.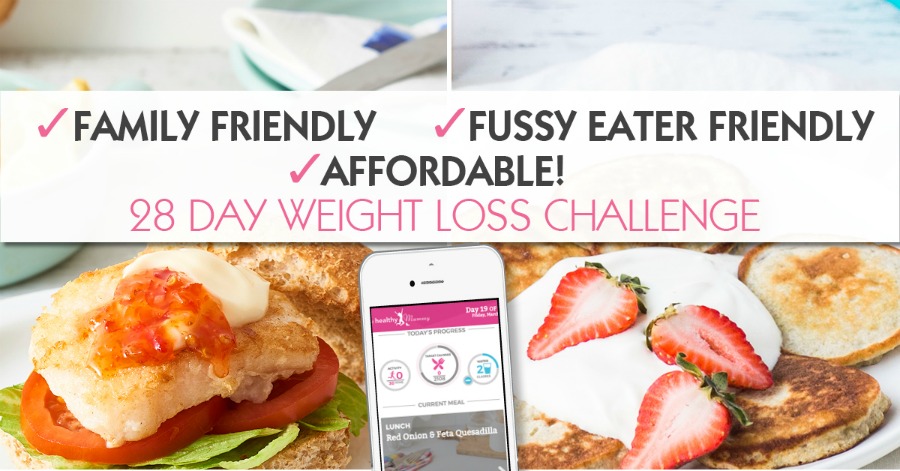 Every week you are given a different meal plan to follow and each month we add 300+ NEW recipes to our Challenge Recipe Hub. That way, you'll never get bored and stay on weight loss track while digging into healthy, yummy recipes.
Learn more about our 28 Day Weight Loss Challenge HERE.