Mum Zoe stops the excuses, turns her lifestyle around and is feeling totally empowered!
Mum Zoe is midway through her second weight loss journey with The Healthy Mummy, she has lost 14kgs in 3 months and is sharing her story to inspire other mums.
Mum Zoe is midway through her second weight loss journey with The Healthy Mummy. Having previously lost 27 kilos with the programme, she admits to not sticking to the healthy lifestyle and piling the weight back on.
Now, more determined than ever, Zoe has embarked on a 'LIFESTYLE' change for good. She has discovered so many things along the way, about her self, her relationship with food and exercise and mostly the feeling of empowerment she has experienced being focused on her journey.
Keen to inspire other mums on their own weight loss journey, Zoe shares her inspirational story below.

Zoe's Weight Loss Story
"I am a 40-year-old mother of two beautiful children living in Sydney and working part-time as a swim teacher. I joined The Healthy Mummy back in 2014 but didn't really start the Healthy Mummy program until 2018 where I lost 27kgs, unfortunately, I didn't realise then that this needs to be a lifestyle change because I went straight back to my old habits and put all the weight back on.
Then came 2020, I was 85kgs, I was feeling depressed, ashamed, unlovable, unlikeable everything that you either feel right now or have felt. My day was spent eating Maccas, KFC, block after block of chocolate. I did not eat anything healthy. I gained so much weight that I did not fit into ANY of my clothes and all I could fit into was my pyjamas."
Time for a change
"At first this was okay because I was in lockdown until the day I realised lockdown would not be forever. I needed to not only lose this weight to fit into my work uniform or even a pair of leggings, I needed to lose this weight for me, my family, my mental health and not only that,  so one day I can help inspire other women to know that they can do this too.
"Everyone deserves to be healthy."
Things had to change, I had to change. I picked my starting date, I selected all my favourite Healthy Mummy Recipes for the week ahead, made sure to meal prep so I could easily grab and eat so I was never hungry. I committed to a walk on the treadmill for an hour each day. However, that was amended to 20mins as that is all this body could do. But it was a start, this was it, I needed to do this, and I could not fail.
I felt like I did not have a choice but to succeed."
Back to Good Habits!
"So here goes! The first few weeks were hard, I am not going to lie. I had a great supportive friend that said we could do it together, this helped a lot. When I felt like I could not do it, she would show me I could. And helping support her made me stay focused because I needed to be for her too.
She is also a mum of three and one was only a few months old and I thought, if she can do this with a newborn then I have no excuses, get up and MOVE! The thing is, you can always make an excuse not to eat healthily or exercise but that is all it is, an excuse. Don't listen to that voice that gives you an excuse not to look after yourself because you deserve more than that, you deserve to feel great, feel empowered, feel like nothing can stand in your way."
Small changes, Big Results
"After the first two weeks, it got easier. I started being able to walk and even run on the treadmill and I was enjoying The 28 Day Weight Loss Challenge meals, breakfast was toast with smashed avo and poached egg and my lunch and dinners go-to meals were and still are: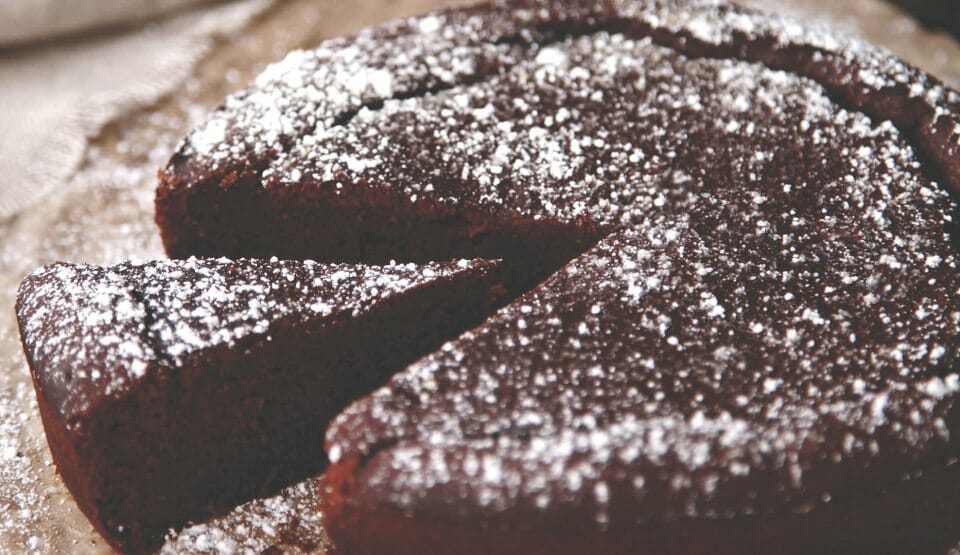 "Here is a tip make two because the family will demolish it!"
Healthy Mummy Smoothies
"Over the past month, I started on the Healthy Mummy Smoothies, just to change it up a little, they are great for when you are on the go. My favourite is the sneaky snickers, Cherry cinnamon smoothie and chocolate doughnut smoothie. I find them filling and when the kids want one, I add in extras like zucchini, avo etc."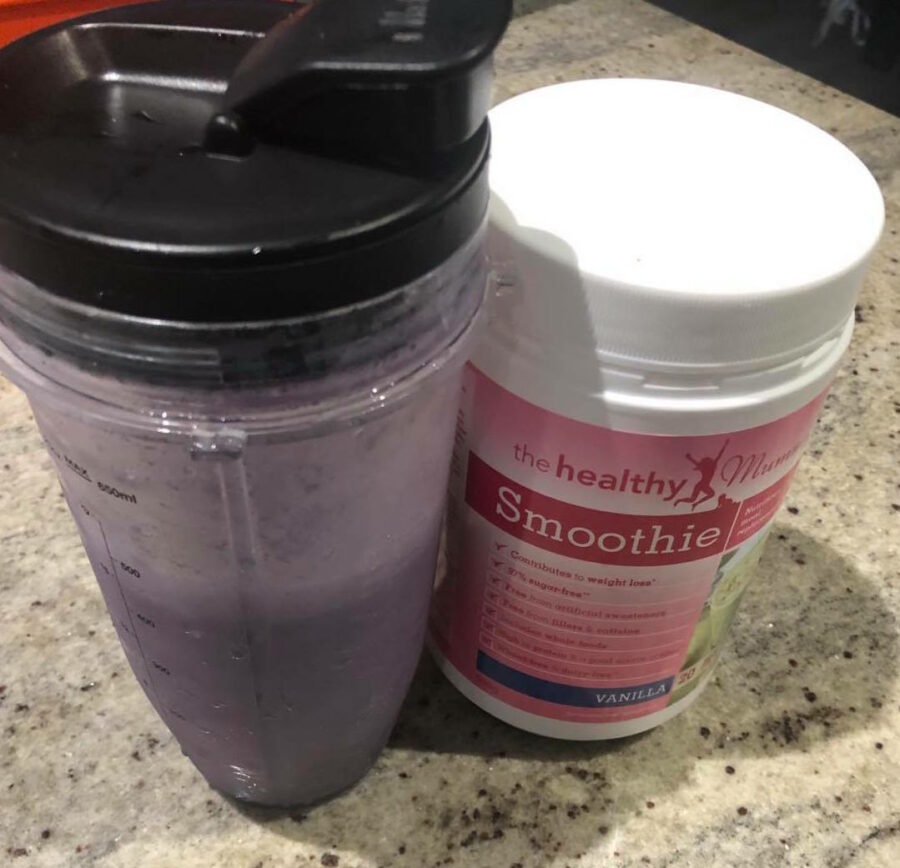 The Healthy Mummy Lifestyle
"I try to look at food as weight loss and exercise as fitness. And being a Healthy Mummy to me is doing both. To get my hour a day walk in, I park at the kids school (yep right out the front, prime position, bonus!) and then I walk for an hour 5 days a week and do C25K 3-5 times a week. I also love to get some dancing or weights in when I can."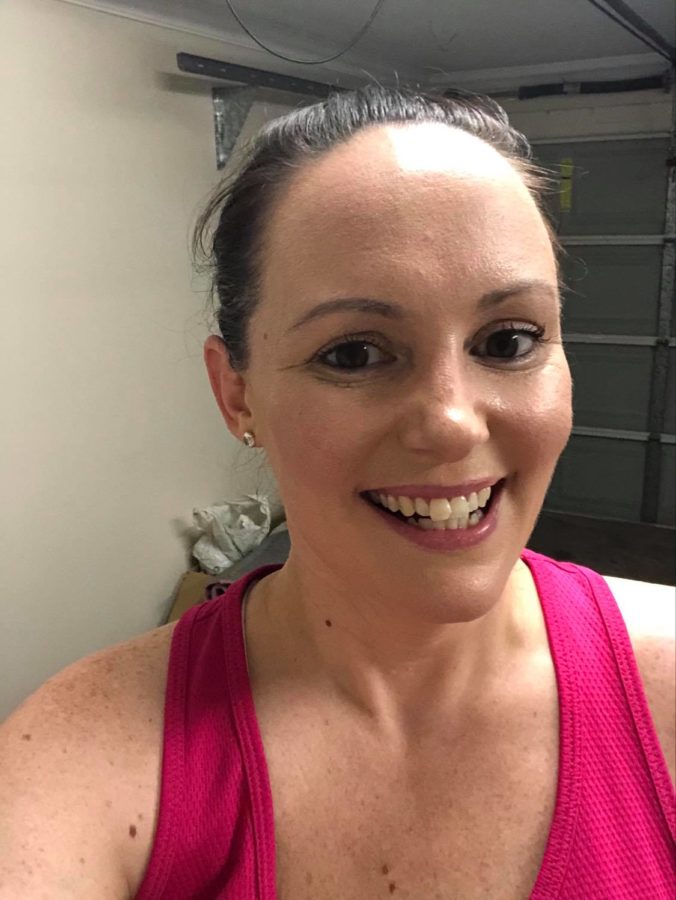 "I found at first it was a chore but now I am addicted, I find that when I have not been able to work out, my mental health is not as good. It really is important to have that combination of healthy eating and exercise."
Zoe's Weight Loss Results so far!
"So here I am 14kgs down in just over 3months and I have 17kgs to go, I know I can do it, and I know it's a Journey for Life because once I get to my goal it doesn't stop there, this is a lifestyle change."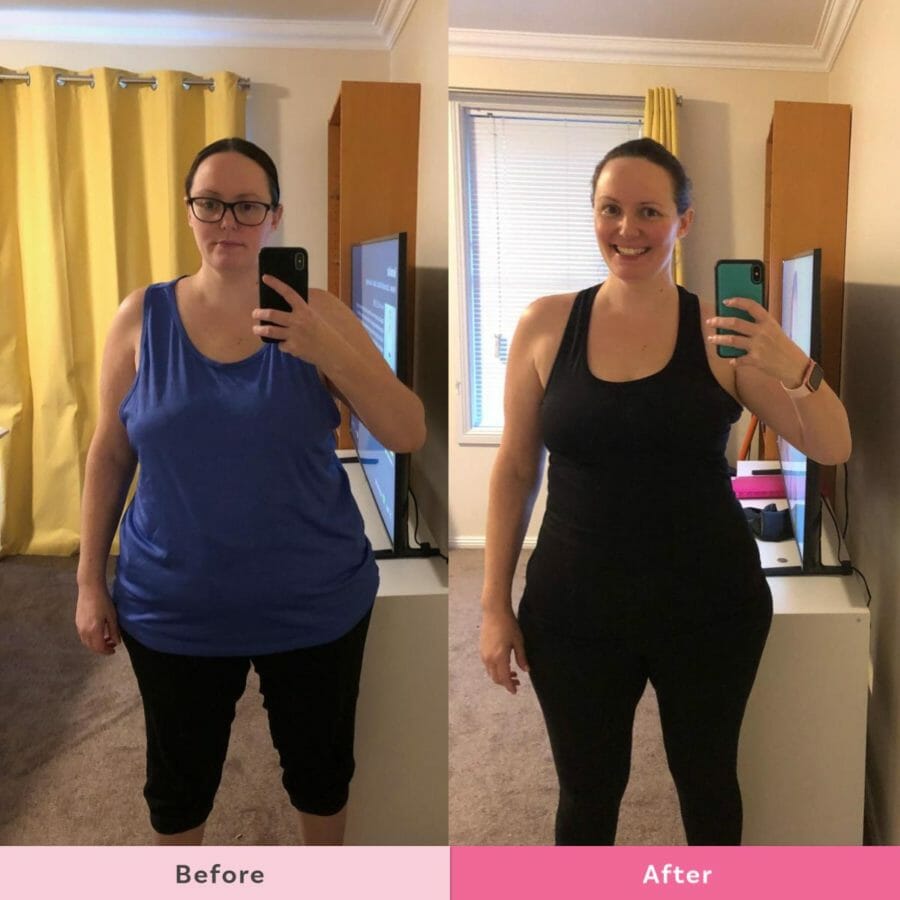 "I am glad I stopped making excuses and started living the life I always envied everyone else living. I could not have even started this journey without the support of the women on the Healthy Mummy Community Group, the company for putting all these amazing plans together and the yummy recipes and of course my amazing family and friends."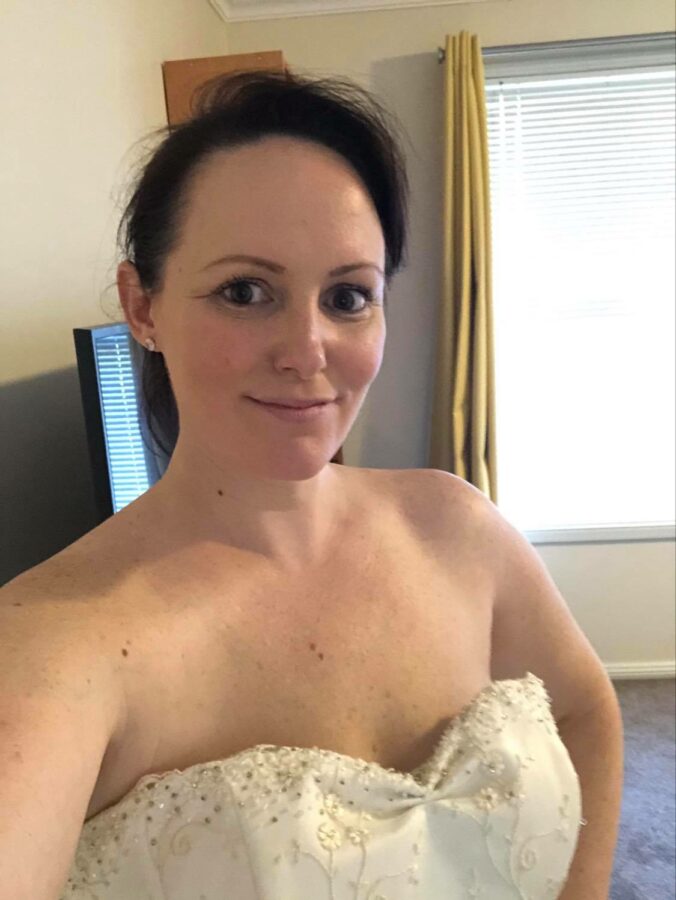 Inspirational words
"I've learnt so much already but the thing I've really taken away from this is that I am strong enough to achieve my goals and so can everyone else, you just have to make a commitment to yourself and never give up, believe in yourself. Oh, and stop making excuses. You deserve to be healthy and happy."
We want to thank Zoe for her amazing insights and for sharing her story so far. You are doing an AMAZING job!
Join Zoe on The 28 Day Weight Loss Challenge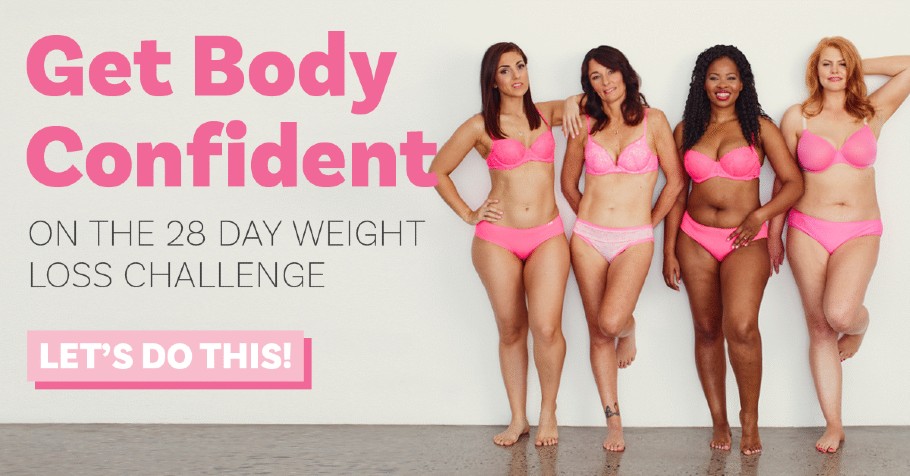 The only program made for Busy Mums!
Join over 200,000+ mums today! No lock in contracts. Designed just for mums.

Get unrestricted access to :
● Over 350 AT HOME WORKOUTS
● Nutritionist designed weekly meal plans
● Personal Trainer crafted at-home workouts
● Daily Motivation from My Coach
● Personalised Shopping lists to make life easy
● Over 4,000 healthy and delicious recipes at your fingertips
● We WILL help you SMASH your 2020 goals and give you MORE energy and body confidence

Take Part in The Healthy Mummy 28 Day Weight Loss Challenge now!