A Mum's AMAZING body transformation after 18kg weight loss
Mum Jennifer's AMAZING body transformation after losing 18kgs with The Healthy Mummy 28 Day Weight Loss Challenges will blow your mind.
Mum, Jennifer Neilson's body transformation after losing 18kg following the Healthy Mummy 28 Day Weight Loss Challenges is nothing short of SPECTACULAR!
Wow! What a difference.  With a spring in her step and a new found confidence, she shares her weight loss journey and valuable tips for staying on track, below.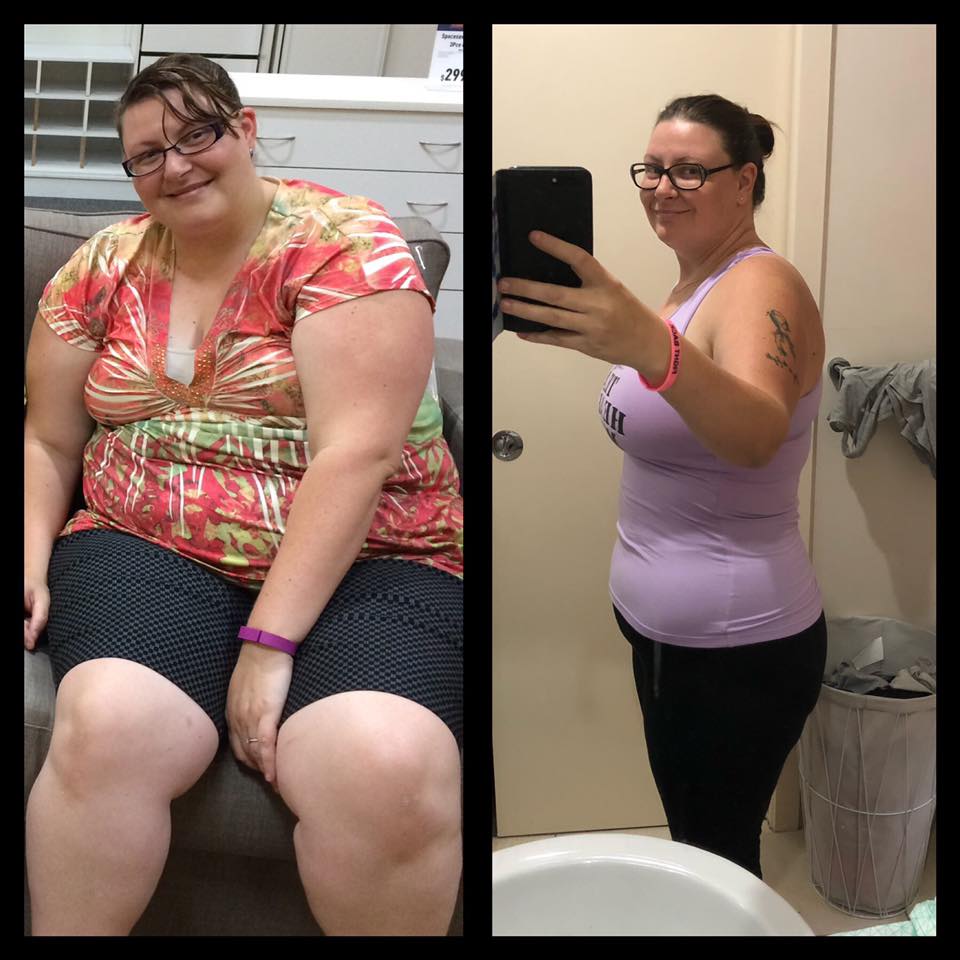 Jennifer's weight loss journey
Jennifer started her Healthy Mummy journey in July 2017.
At the time she was 122kg and a size 22.
She says "I was unfit, lazy, and unhealthy. I had no motivation to do anything. It was a low point for me."
Jennifer never exercised and said she felt miserable.
"I hated even walking the shortest of distances because it was uncomfortable and I was short of breath".
But that all changed when she made the decision to sign up The Healthy Mummy 28 Day Weight Loss Challenges.
Weight loss results
Now after 12 months of following The Healthy Mummy 28 Day Weight Loss Challenges and enjoying the delicious smoothies Jennifer is fitter, stronger, happier, healthier and more determined to achieve her goals.
Down three dress sizes (from size 22 to a size 16)
18kg weight loss (from 122kg to 104kg)
Over 40cm from body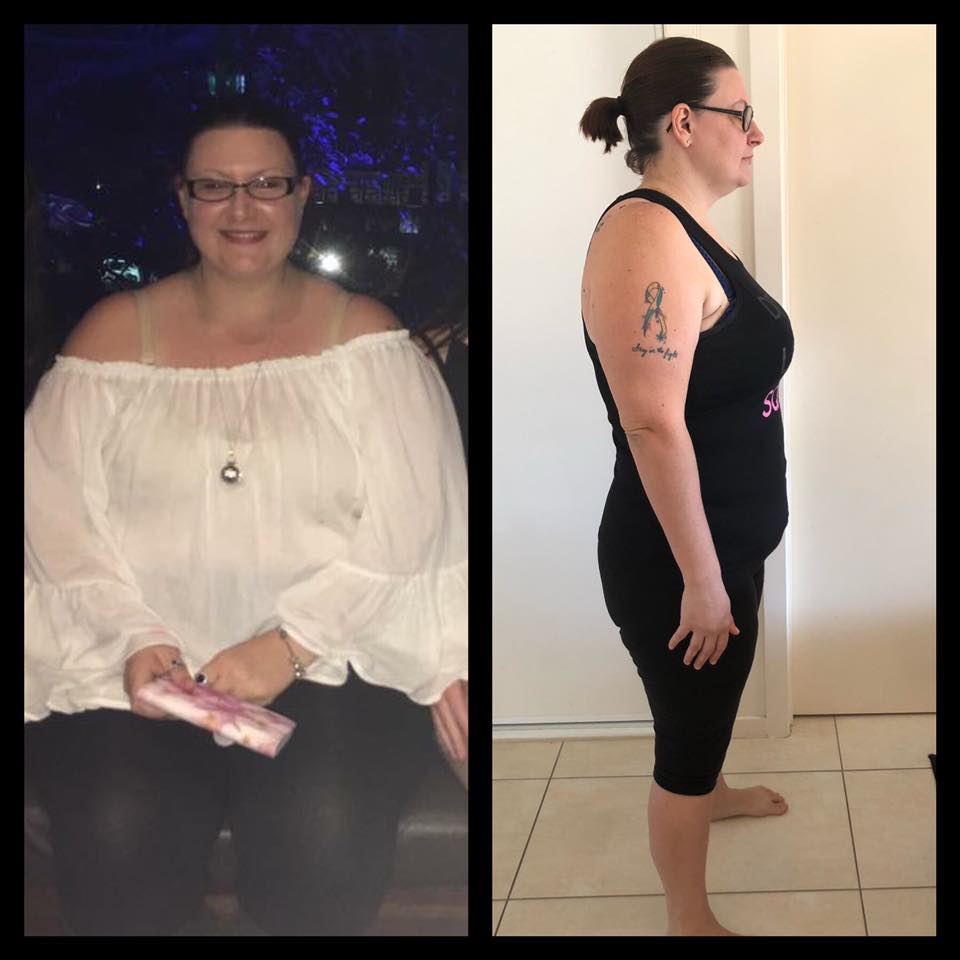 She says "Seeing these results I am in shock. I never thought I could do this. Time and time again I failed, but then I found The Healthy Mummy".
Encouraging other mums to give it a try she says "Yes, you can get these results too!"
Jennifer says "Thank you Healthy Mummy for giving me the tools to succeed and live a better and healthier lifestyle".
"I am now fitter, healthier and happier and the best I have ever felt.
Healthy Mummy has given me the confidence to get back in front of the camera and be in the photos with my family". Previously Jennifer says she hated every photo of herself but now she loves her body and its changes and embraces it all.
Being active is no longer a chore for Jennifer. She says "I now exercise every day, I take the kids to the park, to the footy field just to kick a ball around. I now have more energy then I know what to do with and love walking, I also training to run 5k".
In addition to gaining strength and energy Jennifer has become quite the pro in the kitchen.
Making all her meals from scratch from the Healthy Mummy 28 Day Challenge meal plans.
She shares a snapshot of some of her yummy creations below.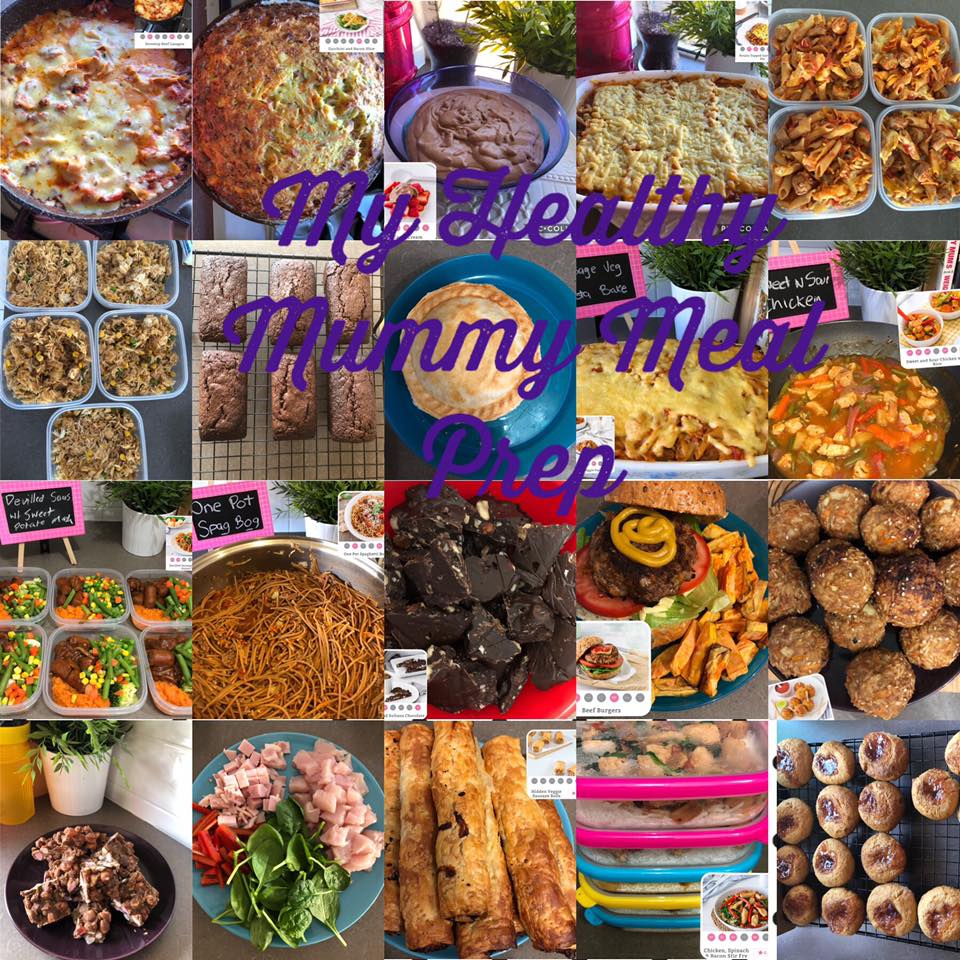 "8 reasons why I love the Healthy Mummy program"
Amazing, delicious flavourful food.
Easy to customise meals plans to suit your family.
The wide variety of meal choices eg high calorie, low calorie, vegetarian, vegan it's amazing.
It's all in an App on my phone so it is always at my disposal anytime, and anywhere. No more excuses not to eat healthy.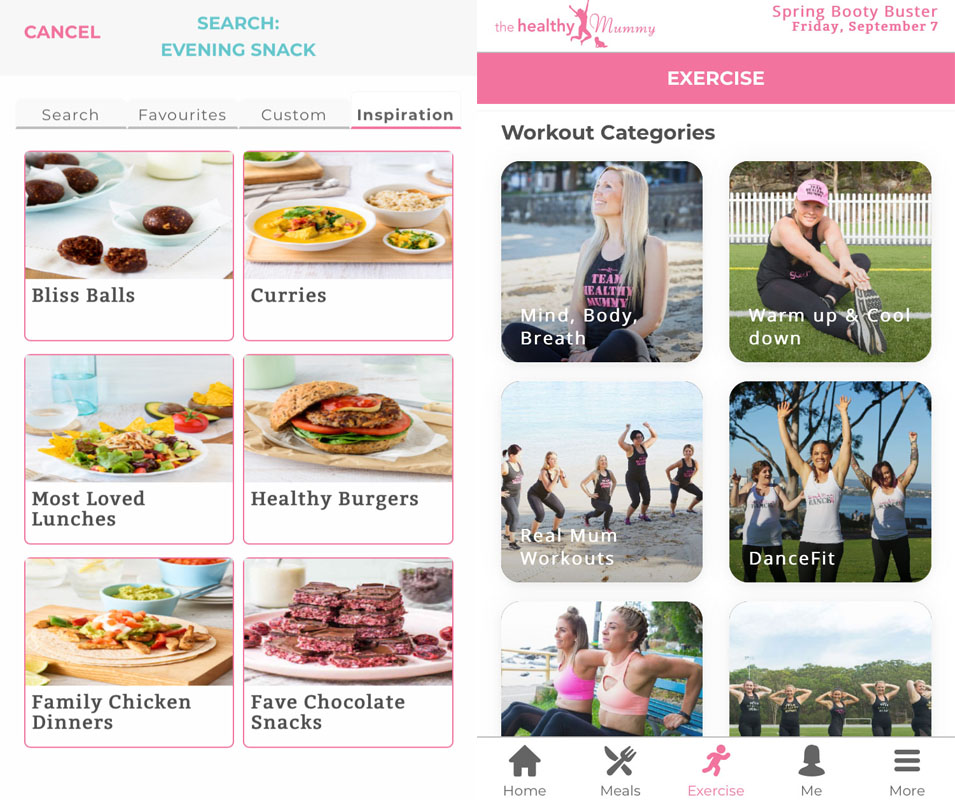 Variety of exercises is incredible. I never get bored of exercising and it begins with exercises that are only a couple of minutes long so no excuses to not work out. And as they are on the App (that is available to all members of the Healthy Mummy 28 Day Weight Loss Challenges) they are always with you.
The smoothies are delicious and filling and now I no longer skip breakfast. If I have a busy morning I whip one up and drink it in the car – it's awesome!
Super greens are amazing! pick the kids up from school, had a busy day getting low on energy have super greens gives you the energy you need till bedtime.
Kids smoothies, in soon to be four different flavours. My kids love them and have a glass before school every morning. It gives them all the goods they need to tackle their day at school.
Jennifer tips for staying on track with weight loss
Make a motivational board. "I made a motivational board to keep me accountable and remind me how I used to look. It makes me never want to go back and makes me determined to go forward on my journey. It includes inspirational quotes and my goals".  Read How to make a motivation board in 7 easy steps
Have a meal plan on display. "I write out all my meals in my Healthy Mummy diary and pop it on my bench because that way I know what I'm eating and I'm not tempted to go for quick surgery alternatives".
Shop online "I shop online- that way I buy only what I need and I don't add extras into my trolley".
Review pantry items. "Shop your pantry, fridge freezer first. I save myself some money and just get what I need".
Water reminder – "I set a water reminder on your phone every hour. When my alarm goes off I drink water.  This is how I went from drinking 600ml a day to 3L a day."
Read our tips to drink more water.
Jennifer assures mums "If I can do it, so can you!"
The Healthy Mummy team would like to congratulate Jennifer on her spectacular results and for sharing her weight loss journey with us. Keep up the great work Jennifer!!!
For plenty of tips to keep you motivated during your weight loss journey and support from other mums just like you who are embarking on their weight loss journeys check out the Healthy Mummy Private Support Group. 
Are you ready to join Jennifer and kick-start your weight loss?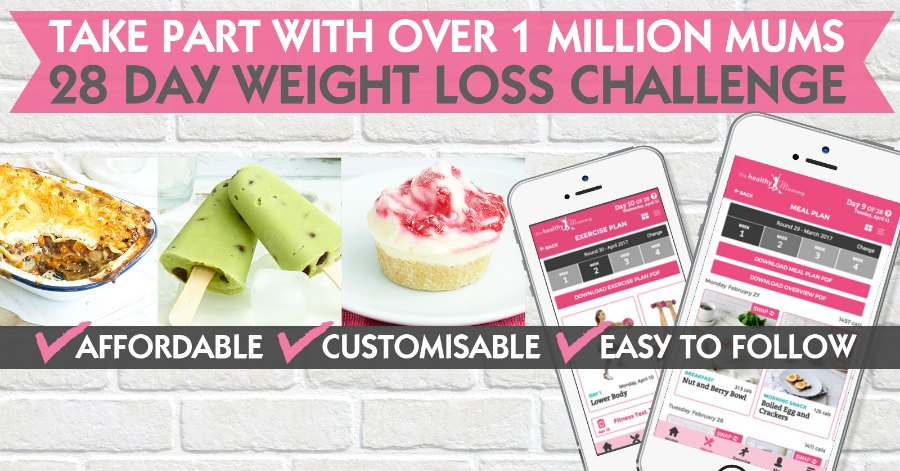 If you are interested in kickstarting your weight loss and want to improve your energy – not to mention – improve your overall health and wellbeing – our 28 Day Weight Loss Challenge is an awesome program to check out. 
Our 28 Day Weight Loss Challenge includes:
28 days of at home exercise routines (no gym needed) – with video instruction
Customisable and breastfeeding friendly meal plans (including a 7 day cleanse)
Time-efficient exercises for busy mums – under 30 mins
Challenge combines Pilates exercises with interval and circuit training (HIIT)
Suitable for basic to advanced fitness levels
Home to thousands of EASY-TO-MAKE recipes!
To learn more about our 28 DAY WEIGHT LOSS CHALLENGE CLICK HERE or PURCHASE SMOOTHIES HERE.