These 6 mums have lost over 157kg combined, through hard work and determination
These six mums have transformed their lives through hard work, determination and making changes to their lifestyle and are grateful for every little thing that has changed.
Our community is full of mums trying to lose weight whilst juggling the demands of a family and general day-to-day life and all are an inspiration no matter who you are.
These six mums have transformed their lives through hard work, determination and making changes to their lifestyle and are grateful for every little thing that has changed.
Read their inspiring stories.
Over 157kg lost between them, these mums are an inspiration
Chloe Nichols has lost 8.5kgs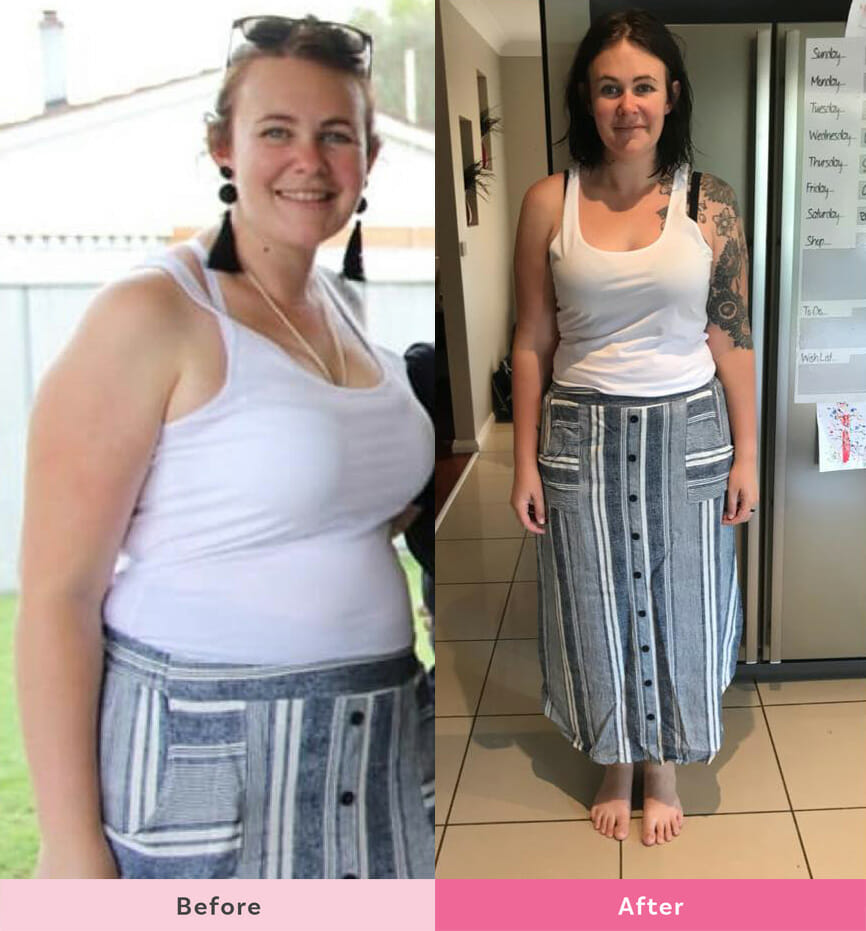 Chloe says, "When I first joined The Healthy Mummy in November 2018, I loved looking over lots and lots of journeys and progress shots. I couldn't wait to be able to post my very own. And today is my first #flashbackfriday.
The pic on the left was taken November – three days into the 28 Day Weight Loss Challenge. The pic on the right was yesterday. 8.5kgs difference.
It's so important to take photos. The scales haven't moved in a couple of weeks for me and I was beginning to get down. So I found the picture of me that I hate the most and wanted to compare.
I almost cried. I'm so proud and so excited to continue on this lifestyle change for not only me but my family too.
Thank you Healthy Mummy for changing our lives."
Stacey Chisholm has lost 40kg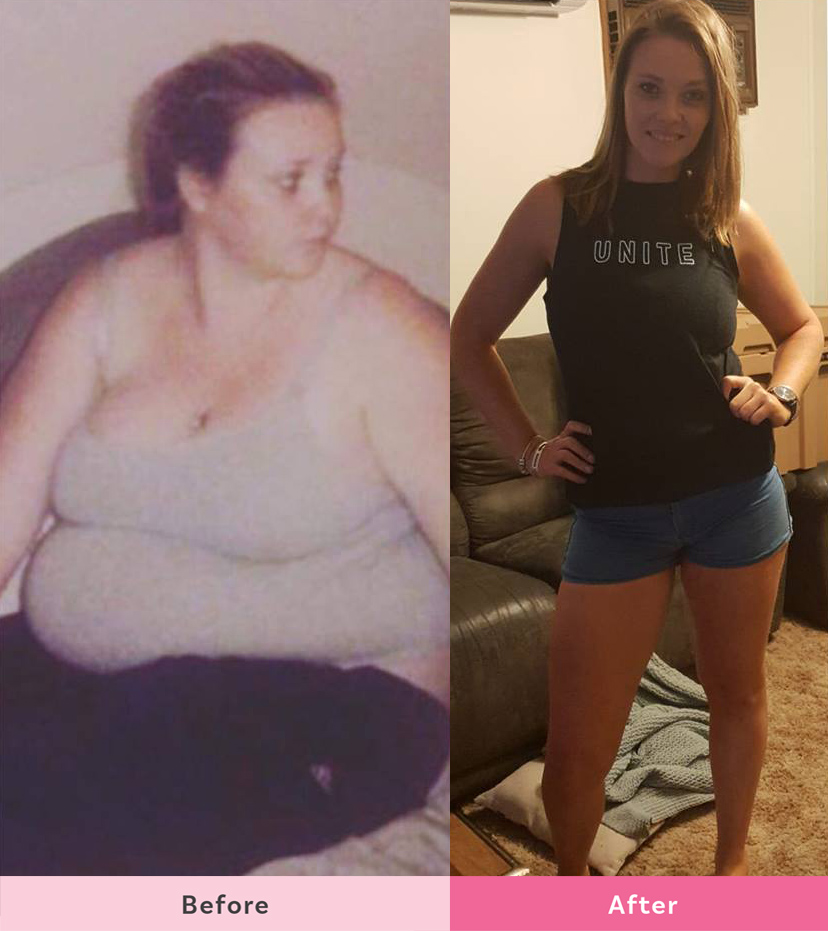 Stacey says, "I can't believe it!
40kg gone and heaps of energy and confidence gained. I have the photo on the left on my fridge. I won't take it off. It's a constant reminder that I did it, I lost all the weight I wanted to lose after so many years of being big.
Being so big was a daily struggle, getting out of bed, walking, cooking, cleaning, being a mum. I felt like I was failing as a person.
2014 was the best ever, finding the healthy mummy and joining the challenge, drinking the smoothies for breakfast was the best restart for my life.
Today I am fit, healthy, became the best mum I can. I no longer have depression. My health and happiness come first, I have learnt that along the way."
Niky Green has lost over 17kg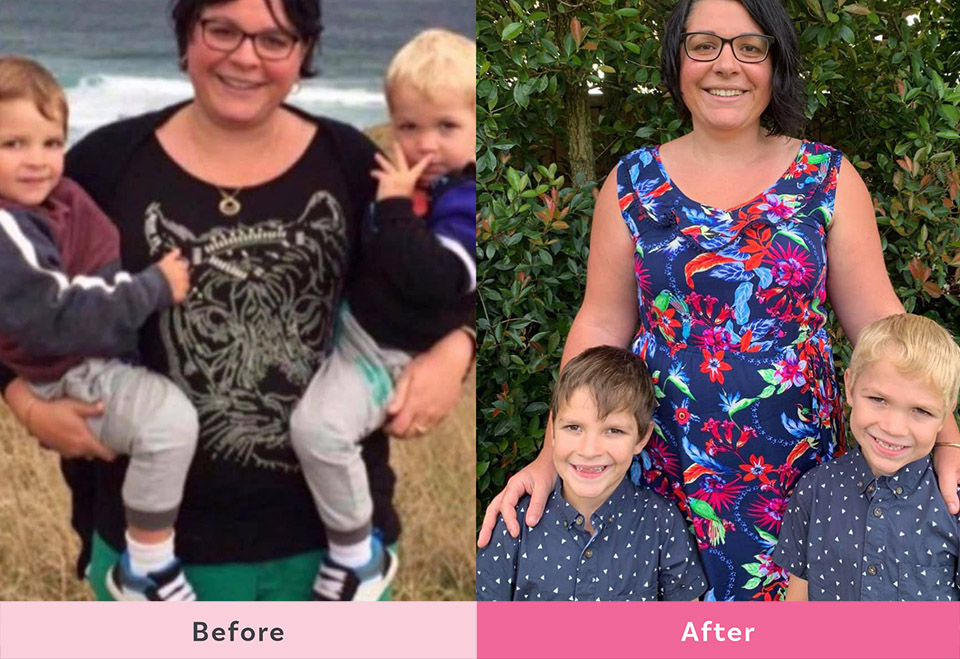 Niky says, "I'm 35 a single mum to my 6 year old twins and I've lost 17kg following the 28 Day Weight Loss Challenges and having a Healthy Mummy Smoothie a day!
I was always tired, sluggish, unmotivated to do anything which sadly at times meant my boys missed out as I was too lazy to go anywhere or didn't want to go out in public. I was depressed and down and just not happy.
That's when I decided enough is enough I want to get fit happy and healthy for myself but especially for my boys. My moods and laziness was impacting on them and it wasn't fair.
I'm now a happy, fit, healthy and most importantly confident person. I'm running round with my boys at the park now, not watching from the sidelines anymore. They are my biggest supporters. They eat the challenge meals with me, drink The Healthy Mummy Kids Smoothies (just likes Mummy's) and love exercising and working out with me.
I honestly can't recommend The Healthy Mummy enough. It has changed my life for the better and I just love life now and look forward to each and every day. So thank you The Healthy Mummy for giving me back my life and health!"
Nicola Oates has lost 56kg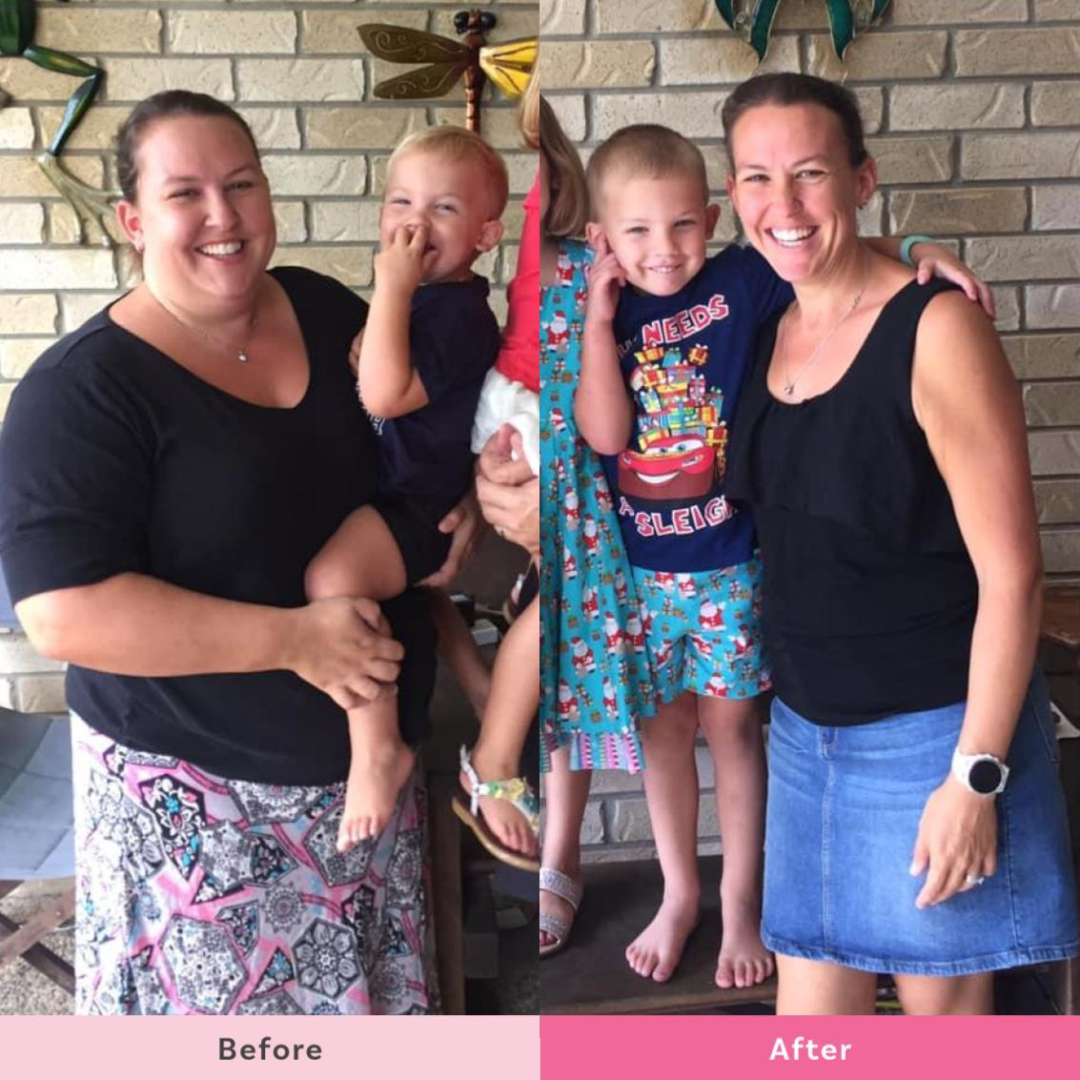 Nicola says, "Exactly two years and 56 kilos between these photos! I was size 20/22 … I am now comfortably a size 8/10!
I started my Healthy Mummy journey following Christmas 2016. January 2017 was my first month using the Healthy Mummy Smoothies, recipes from the website and regular exercise. In time and with patience and consistency, my weight has gradually dropped, my dress sizes changed and my health and fitness have improved.
I have given myself a fresh start and added years to my life … I am a better mum for my two children, aged 5 and 4, I am their role model.
This lifestyle and journey is not always easy – there will be bumps in my road but I am determined to continue – my best is yet to come. The Healthy Mummy changed my life."
Meagan Kelly Campbell has lost over 26kg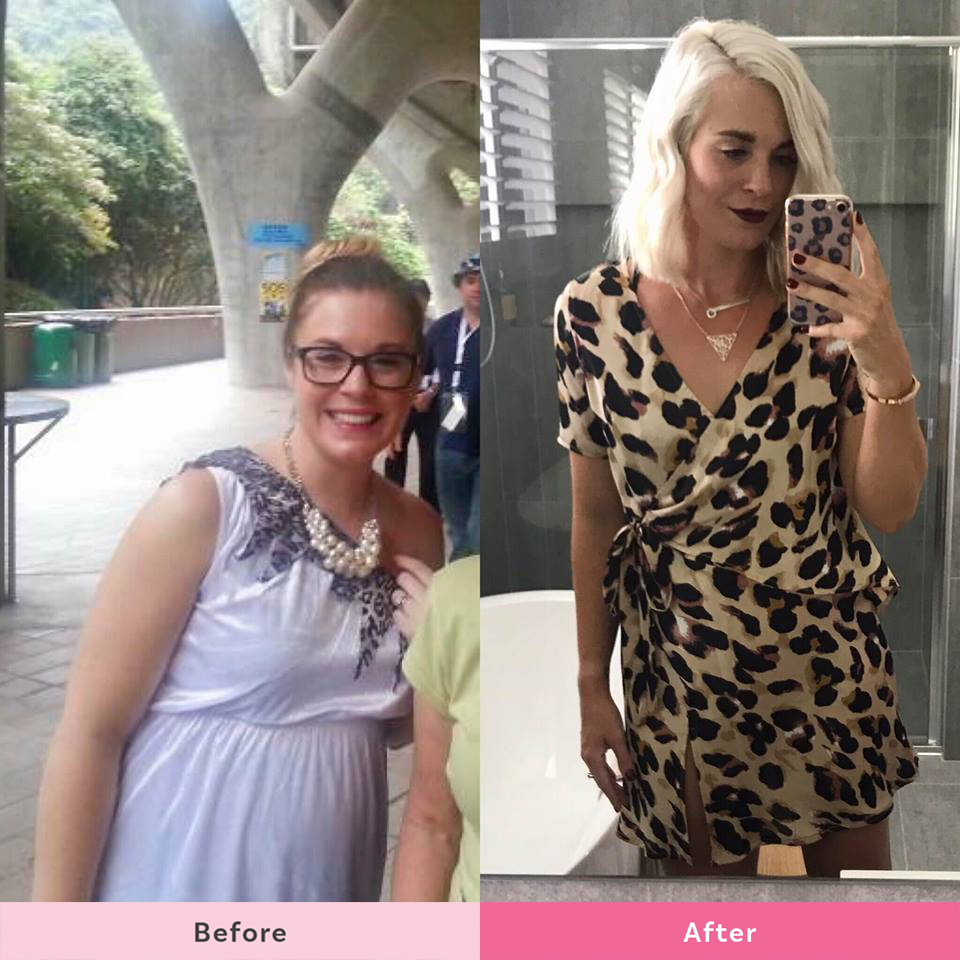 Meagan says, "That's me, pre-kids. 6.5 years ago. Overweight. Miserable. Depressed. I didn't move my body at all. I was bloated. I seemed happy, but I really wasn't. I couldn't find a full length photo of me because I never got one.
Now; healthier, happier, confident, calm, and I move my body so damn much to release those endorphins. I have endless photos of myself, with my family and my precious children (2 boys; 3&4 years old).
I said to my husband last night, I can't remember the last time I ate McDonald's…. I swear I used to indulge at least once a week in this. Now the thought sickens me.
The Healthy Mummy has shown me healthier eating options. It's not all lettuce, starvation and no fun. I eat delicious meals all day! I'm never starving. The Healthy Mummy Smoothies are a good one when I'm feeling lazy or not that hungry."
Tamara Deborah has lost 10kg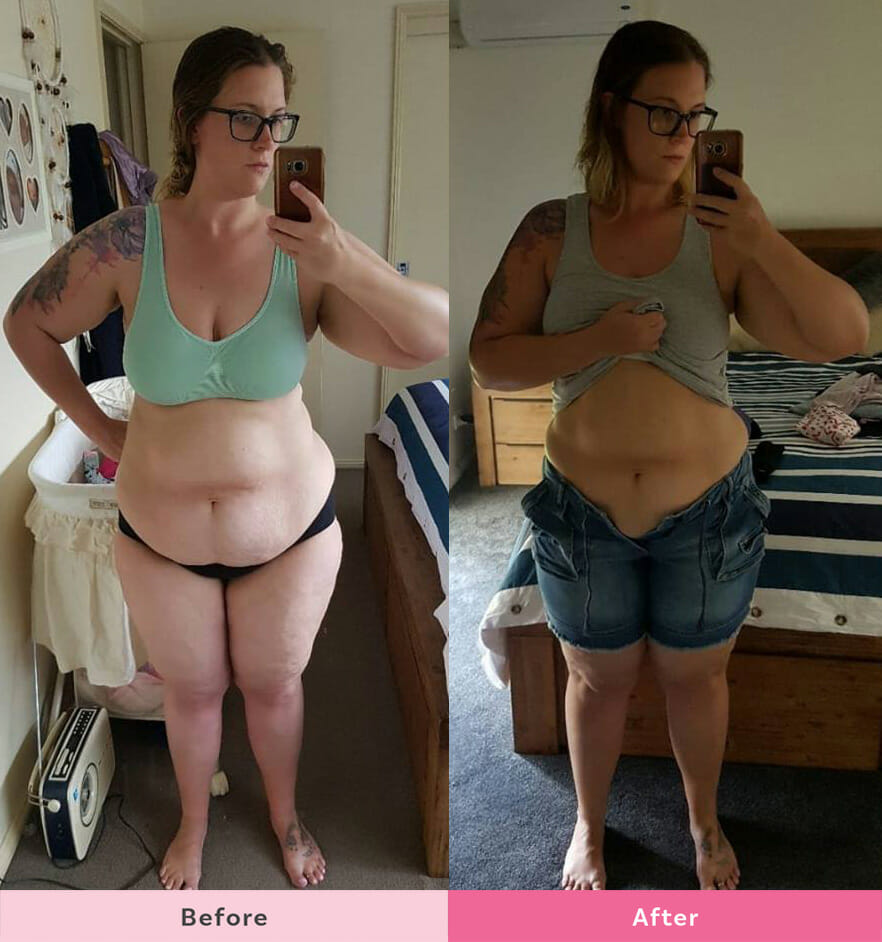 Tamara says, "On 29 August 2018 I gave birth to my 2nd child. On 24th September I stood on the scales and decided I was ready to start my journey again.
I weighed 109kgs.
Today, I weigh 99kgs.
Four months of giving it a go. Although in that time we moved interstate and have struggled a bit.
My goal: To fit comfortably into these shorts. These size 14 shorts which used to fit.
I've decided once hubby starts work and mr 5 starts school I'm going to give it my all. Put in 110%. By the time I start working again I want to fit these shorts."
Well done mums you all look amazing and we can't wait to watch you kick even more goals in the future!
Are you ready to become a Healthy Mummy?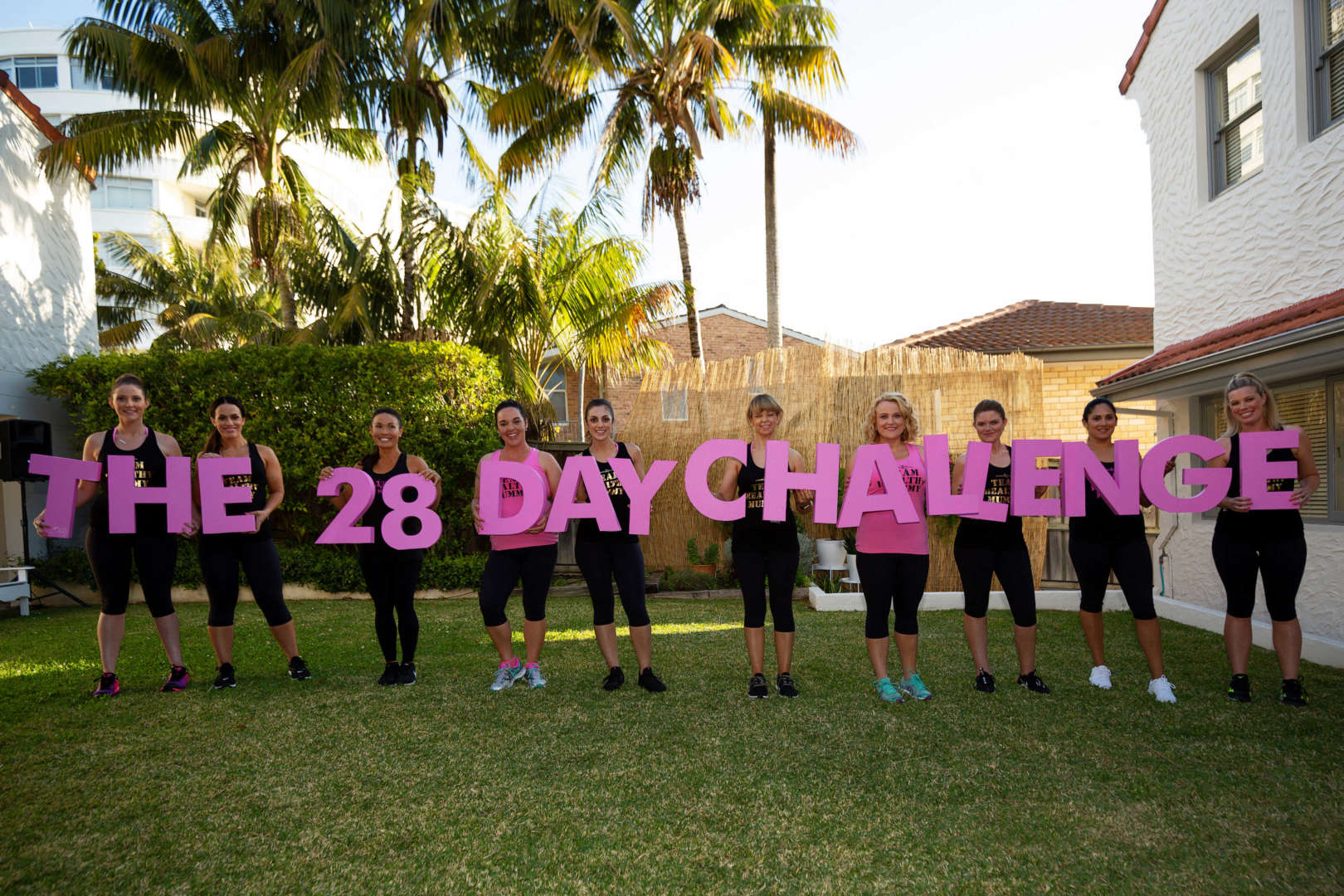 If you are wanting to lose weight and improve your energy – not to mention – help improve your overall health and wellbeing – our 28 Day Weight Loss Challenge is an awesome program to check out.
Our 28 Day Weight Loss Challenge includes:
28 days of at home exercise routines (no gym needed) – with video instruction
Customisable and breastfeeding friendly meal plans (including 7 Day Cleanse)
Time-efficient exercises for busy mums – under 30 mins
Challenge combines Pilates exercises with interval and circuit training (HIIT)
Suitable for basic to advanced fitness levels
Home to thousands of EASY-TO-MAKE recipes!
To learn more about our 28 DAY WEIGHT LOSS CHALLENGE CLICK HERE or purchase our Smoothies.