"I can't get through my day without a glass of this!" Mums REVIEW Energy Boosting Super Greens and are SUPER happy with it!
Every mum would agree that day to day 'mum life' can take a serious toll on your energy levels! And that's exactly why The Healthy Mummy created this incredible product developed to replenish depleted mum energy with a boost of super green nutrients.
Busy mums swear by the Healthy Mummy Super Greens for giving them that extra boost of  energy to help you last the distance in the juggle of home life work, and exercise.
"Honestly the Healthy Mummy Super Greens are the glue that is keeping my #mumlife on track!!! I need the energy boost daily!"
Find out how it works and why mums love it below.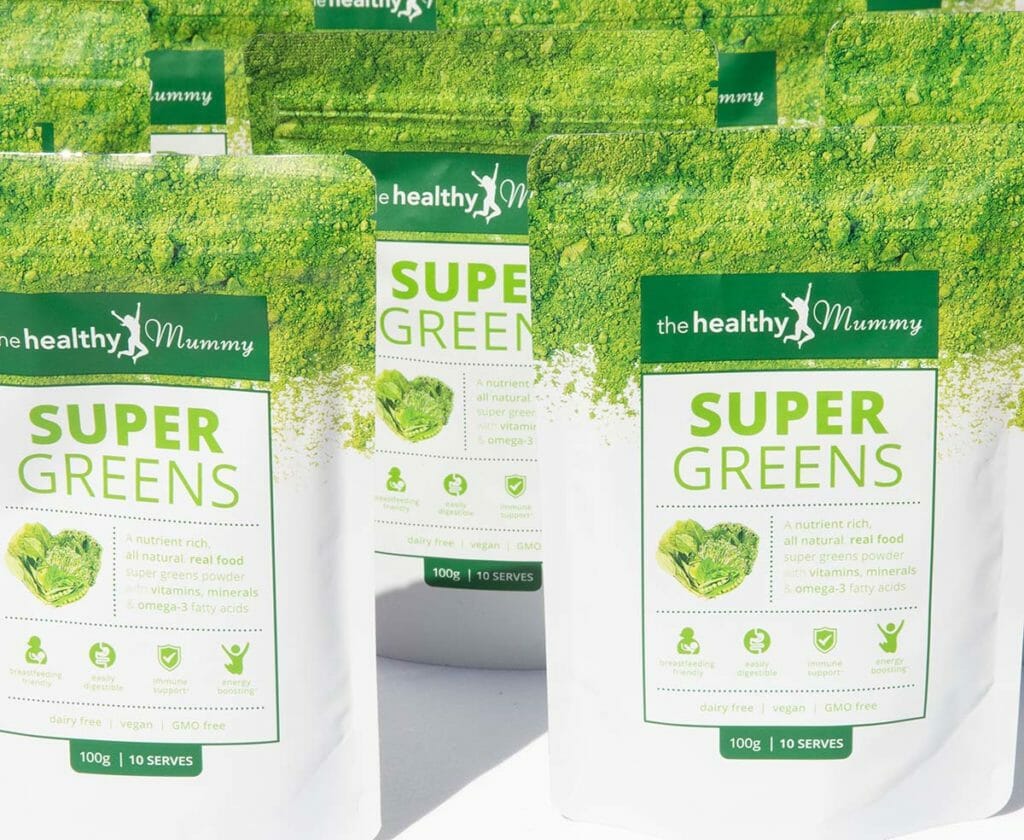 What's In the Healthy Mummy Super Greens?
The Healthy Mummy Super Greens is packed with green power. It is a synergistic blend of whole foods and is packed with nature's most nutrient dense green superfoods. These include Spirulina, Chlorella, Barley Grass Powder, Alfalfa Powder Chorella Powder, Spinach Powder.
It also contains a range of super fruit and veg blend. Your body will love you for filling it with natural goodness more than those ingredients found in synthetic formulations such as energy drinks.
The Healthy Mummy Super Greens is Breast Feeding Safe (unlike many on the market) and bursting with whole food goodness, it is a nutrient rich, all natural, real food super greens powder filled with vitamins, minerals and omega 3 fatty acids In fact, the power-packed powder contains over 37 whole food ingredients.What it doesn't contain is any dairy, sugar or gluten and it's vegan friendly.
Trust Pilot Review
What else is in it?
More IRON than 12 cups of Spinach!
The Vitamin C equivalent of 1.4 kilograms of Oranges!
56 x more Vitamin B12 than a beef steak!
the calcium equivalent to one litre of milk.
How does it taste?
This is one of the key differences to some of the other super green powders on the market, The Healthy Mummy Super Greens TASTES GREAT!!! So much so, with a slight cranberry taste you can enjoy it mixed with just water!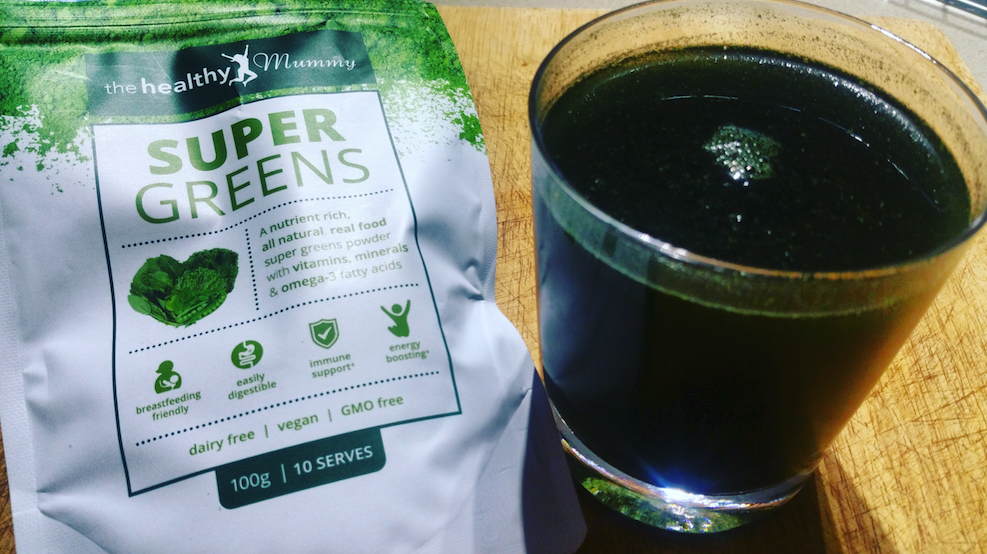 Or as many mums do, throw it in to your daily smoothie for a nutrient packed delicious drink.
Get the recipe for the Super Greens Splice Smoothie here

Hear Why Real Mums Can't Live Without it!
Amanda Grace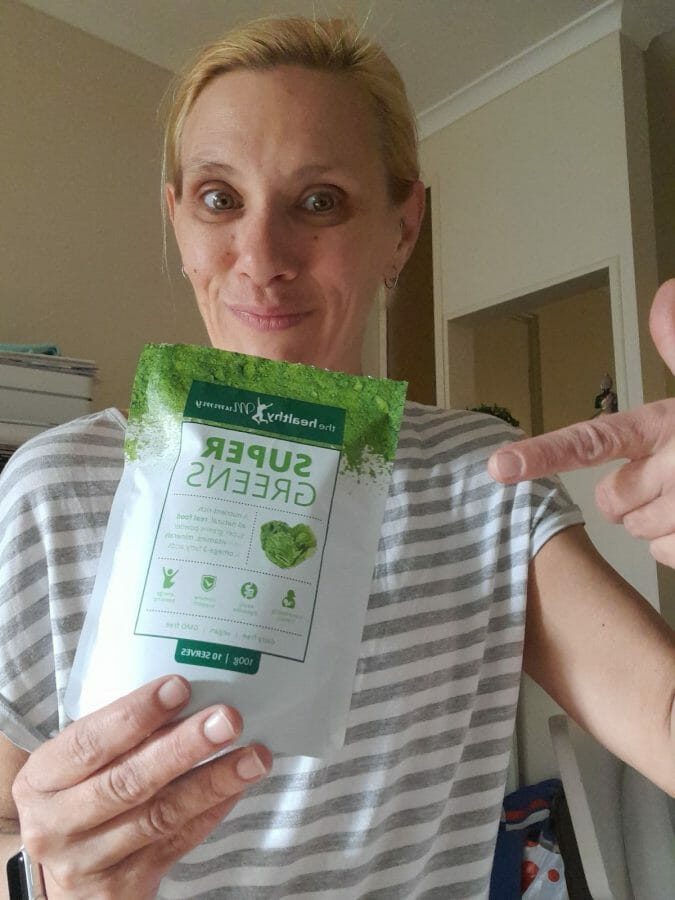 "I can't get through my day without a glass of this. It's delicious. I have it in the afternoon and it helps get me through that afternoon rush period until dinner time. It's one I take daily and don't feel as tired as I used to since taking it."

Jessica Goff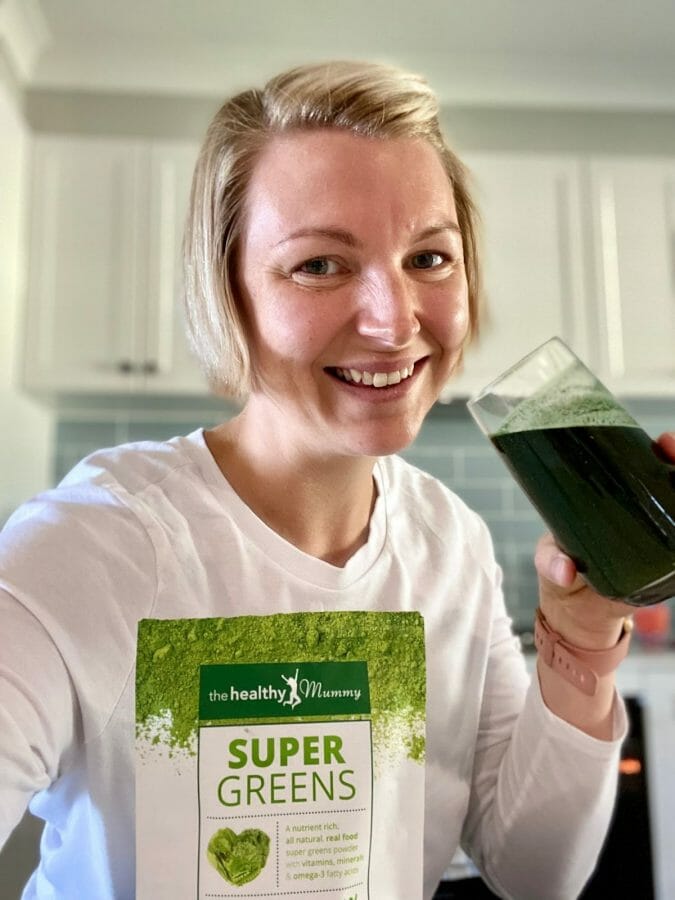 "This glass of Green Goodness has SUPER POWERS!!! I have a glass before and after my night shifts or if I know I'm pushing myself. My body RECOVERS MUCH FASTER when I have my SUPER GREENS and it gives me a BOOST OF ENERGY!!! And it tastes delicious like a juice!!"
Melanie Phillips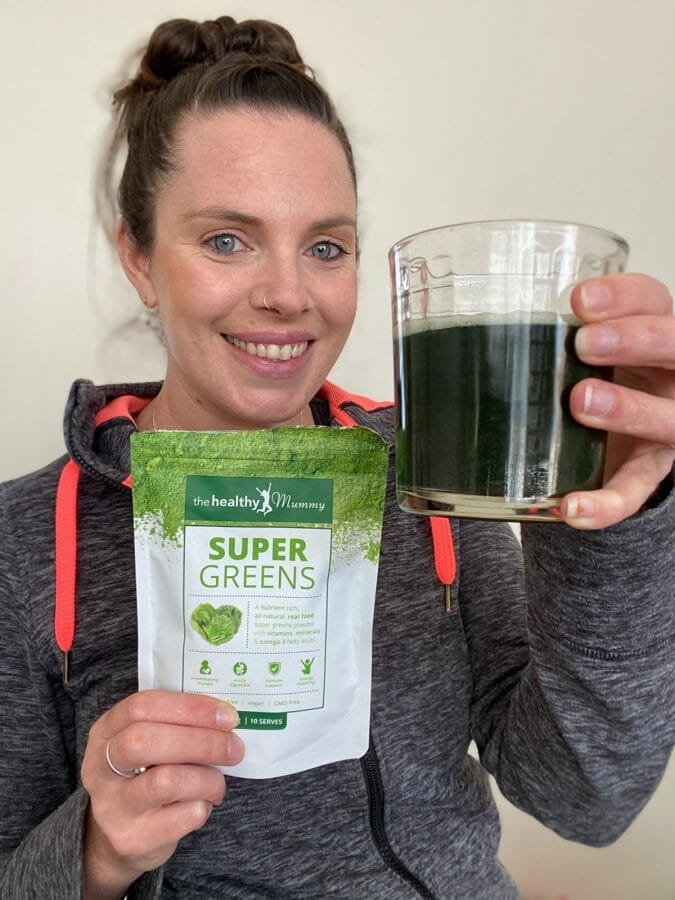 "I absolutely love the Super Greens as a pre workout boost, it really gives me all of the energy I need to smash out my workouts and take on the day.
I find it best shaken with cold water and ice, the fruity taste is quite pleasant but the benefits are amazing"
"Perfect For Pregnancy!"
Fiona Redding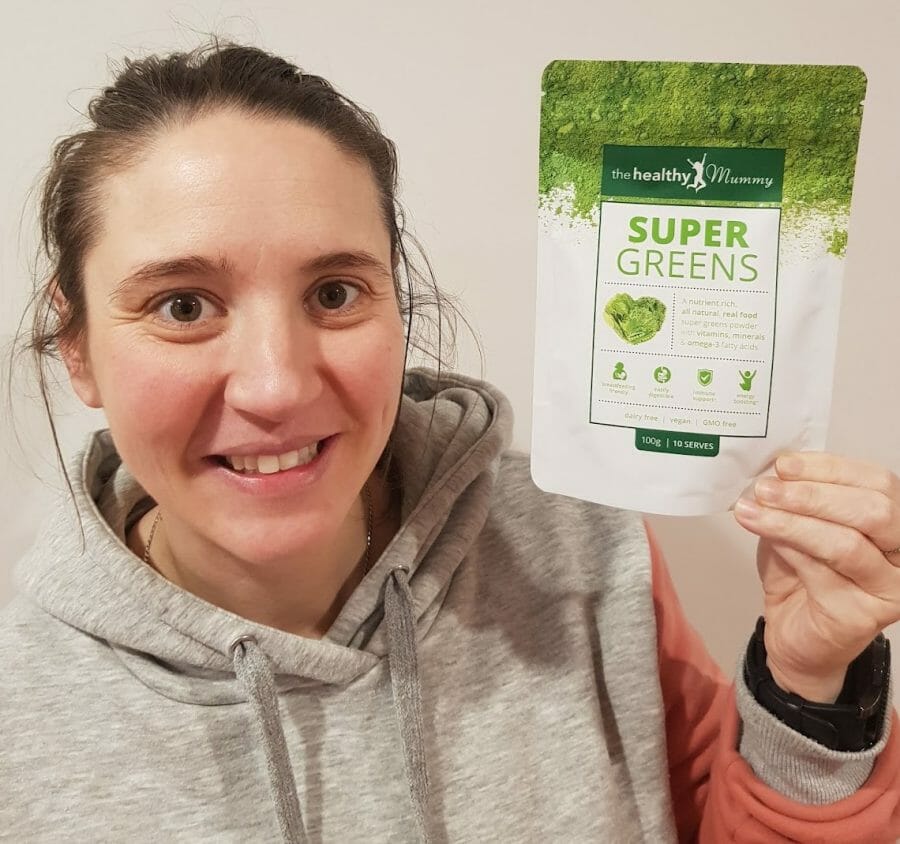 "This would be my all time favourite Healthy Mummy supplement. It tastes amazing and gives me energy to get through the afternoon.  It is also packed full of iron, being pregnant this is so amazing. This is a must have for all pregnant mum's."

Gemma Corey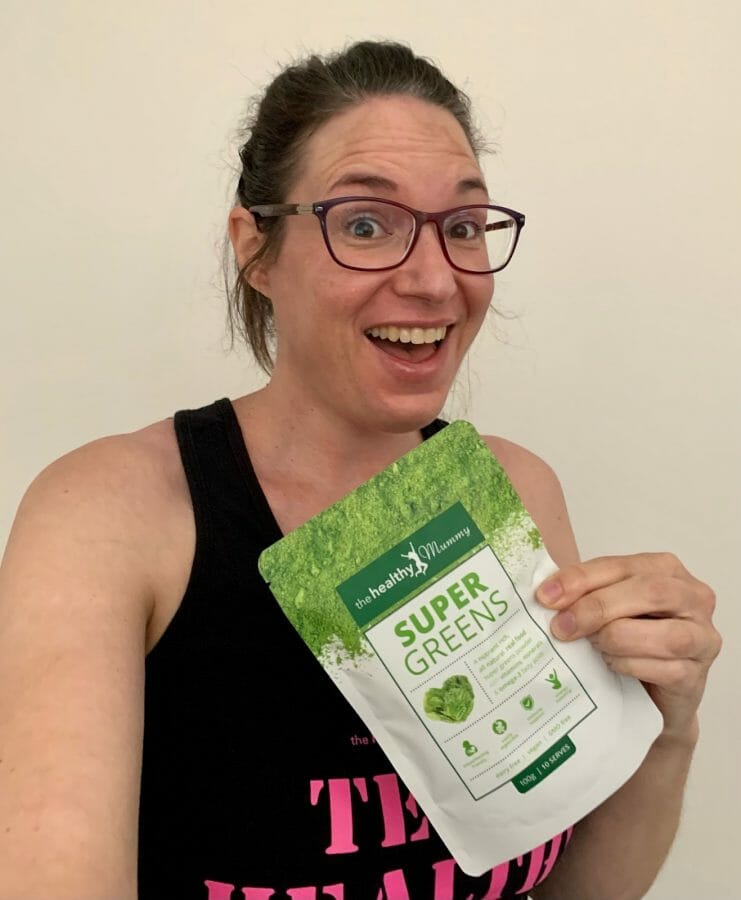 "Honestly the Healthy Mummy Super Greens are the glue that is keeping my #mumlife on track!!! I need the energy boost daily! Plus the iron boost has been keeping my level up in the third trimester! I just mix mine with water because I really like the taste. But I have mixed them in with my Healthy Mummy smoothies!"

PLUS Hear more of what people say on Trust Pilot!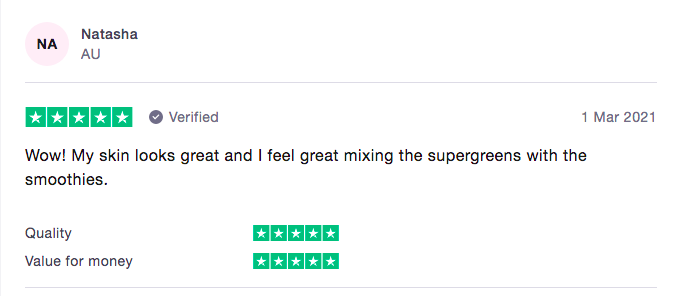 Find out the difference between 'Energy Drinks' and Healthy Mummy Smoothies.
How one mum lost 40kg* by simply adding Super Greens to her daily Breakfast Smoothie
Ready to give Super Greens a go?! You will not regret it!