Mums share their stunning weight loss success
We are so thrilled for these Mums who have shared their weight loss journeys this week and helped inspire us all. We are so proud of you girls!
Six mums share their stunning weight loss
Alicia Small
Alicia says, "I am getting there, I don't rely on the number on the scales, mine haven't moved in three months, yet cms have gone down all over, not only that but I have more of a back and neck."
Congratulations, Alicia!  You can join Alicia HERE on our 28 day weight loss challenge.
Maia Bismark
Maia says, "One year ago today I gave birth to my 3rd (and final) baby, today I'm back into my pre-pregnancy wardrobe having lost 22kg in the last 12 months. I love my kids but I don't love pregnancy and you can keep postpartum I'm finally feeling me again."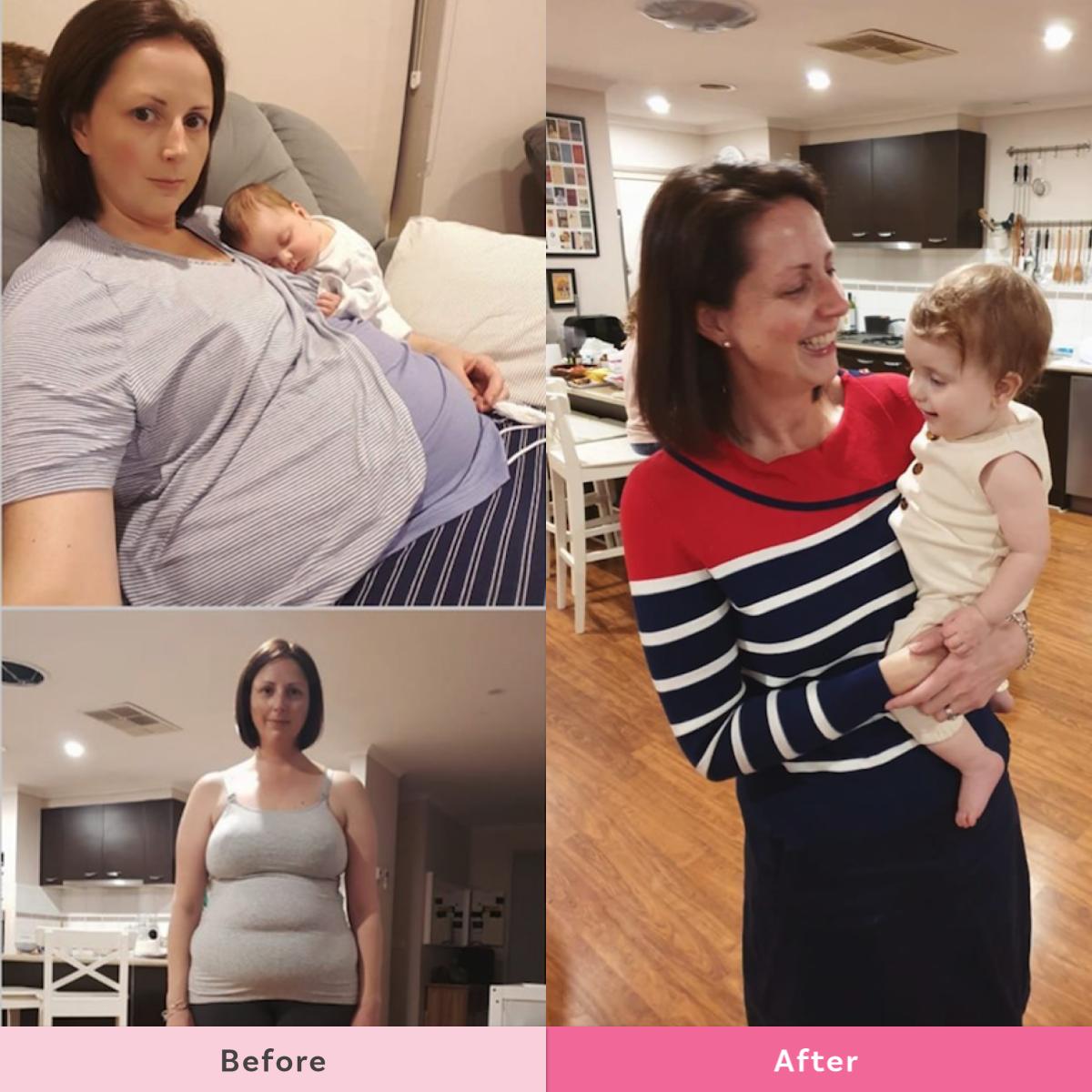 "In 2016 I lost 25kg with the Healthy Mummy and was maintaining my loss. Then we decided to have another baby.
"Losing weight this time has been slower… I'm breastfeeding, and I have a (happy) baby who really doesn't like to sleep!! Still… I've kept pushing through plateaus and slow losses and I'm close to my goal. Most importantly I'm back to feeling fit and healthy.

"Smoothies were a huge part of my success in 2016 and I never stopped drinking them. They make it easy to choose a fast, healthy and filling option every time. I typically have 1-2 a day while I'm actively losing. Would not be here without them"
Congratulations, Maia!  You too can order some of our tasty smoothies here.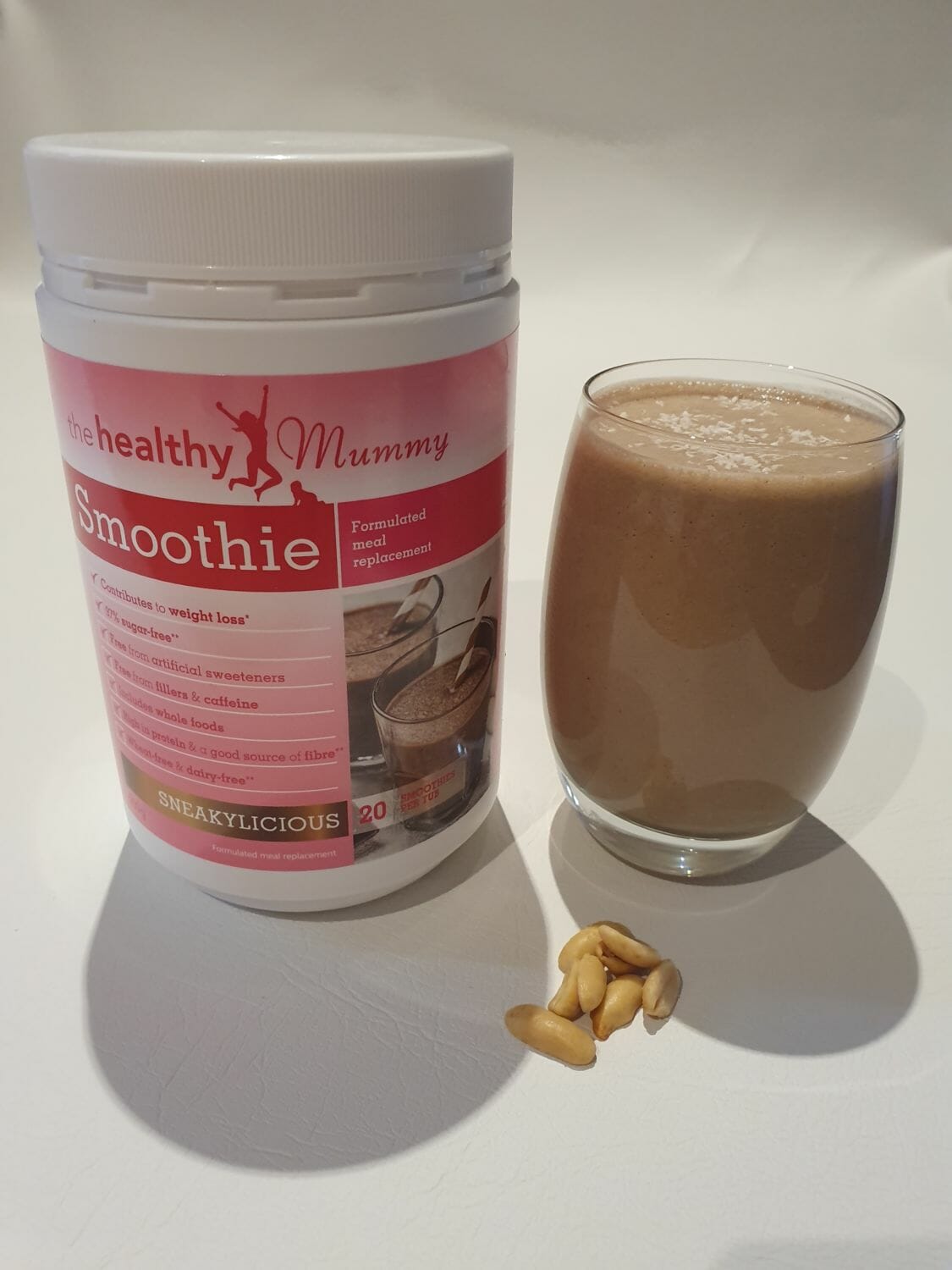 Nic Marnell
Nic says, "Today I'm going a bit different with my transformation.
"I've had a lot of people ask me lately about loose skin. Asking how I've managed not to get it. Well ladies I have it.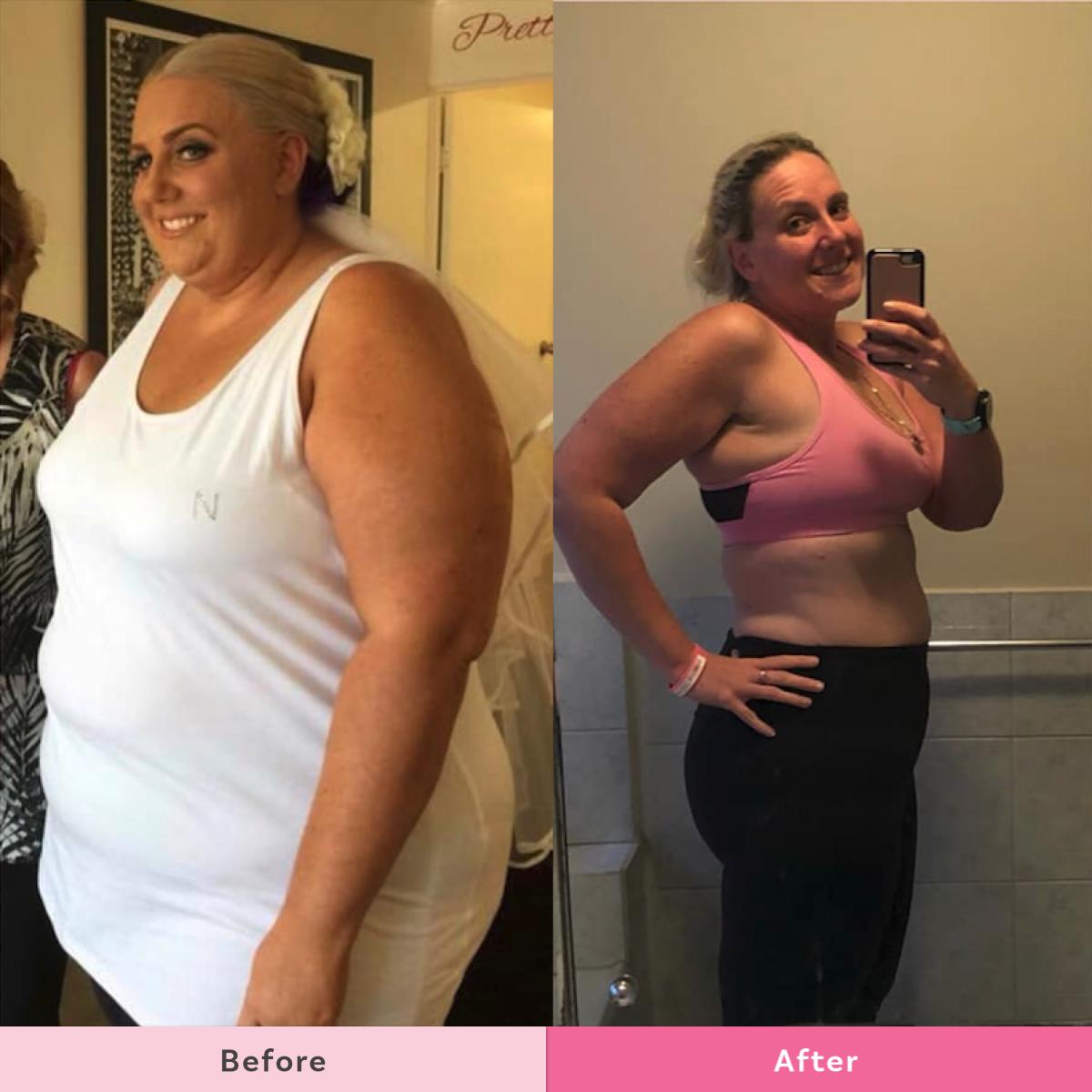 "Being 146kgs and losing 60kgs it was inevitable that I would.
"I'll be honest halfway through my journey it got me down. Why have I bothered? What was all this for? I've lost all this weight and now I'm stuck with loose skin!! But ladies I can tell you it's worth it. Totally worth it. I've learnt to embrace it.
"I didn't look after my body before but now I may have some loose skin but I'm also fit and healthy.
"This body has birthed 3 children. All my life my weight has been up and down. But never healthy.
"This body now allows me to do so many things I never could.
"This body gets up early every day to workout.
"This body is helping me run my first marathon in October. This body is loved and cared for.
"We also have to remember that our bodies are all different. We lose weight at different rates, in different areas. And in different ways. We can't compare one to the other.
"So embrace what your bodies have done, and what they are doing. Treat them well and you will feel amazing. Whatever my body looks like on the outside doesn't matter, it's what's inside that counts."
Congratulations, Nic. You must feel amazing! Join our 28 Day Weight Loss Challenge so you too can feel like Nic.
Hayley Thiele
Hayley says, "18kgs between photos and 3 kids later. I can't tell you this happened within 3 months because it didn't."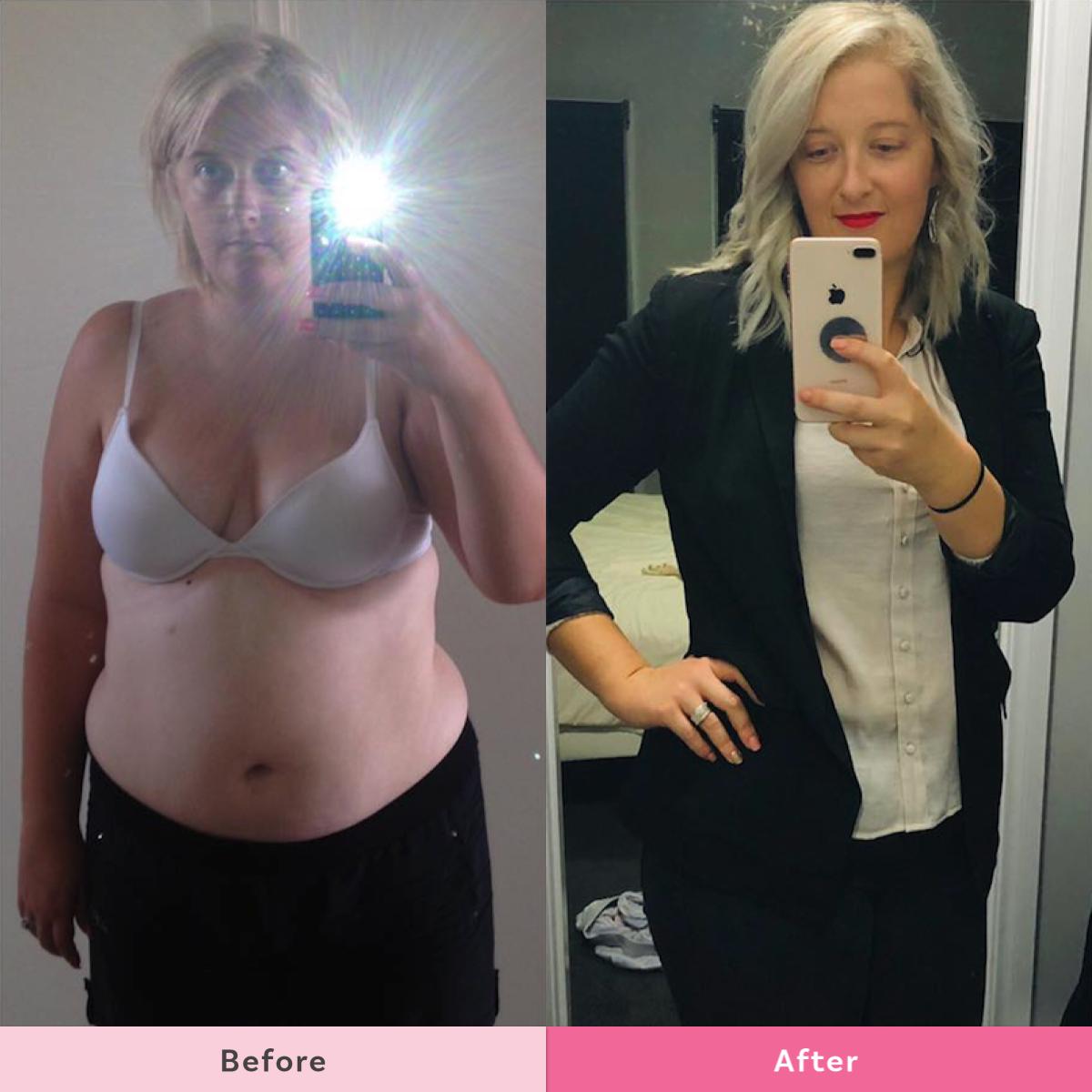 "It's been a gradual process because I refused to go on ANOTHER diet, this had to stick and this had to be that elusive "lifestyle" change and guess what, IT WAS!!
"I lost 22kgs before baby number 3 and I have 4kgs left to lose to get back to pre-baby weight. Healthy Mummy works and I am sooooo grateful!!

You won't regret signing up! I promise!!!"
Well done, Hayley x
Angie Shannon
Angie says "I've been working hard most days on changing my body into a healthier one full of good foods, water and learning to love my body.
"The Healthy Mummy has made this easy for me with the Challenge app."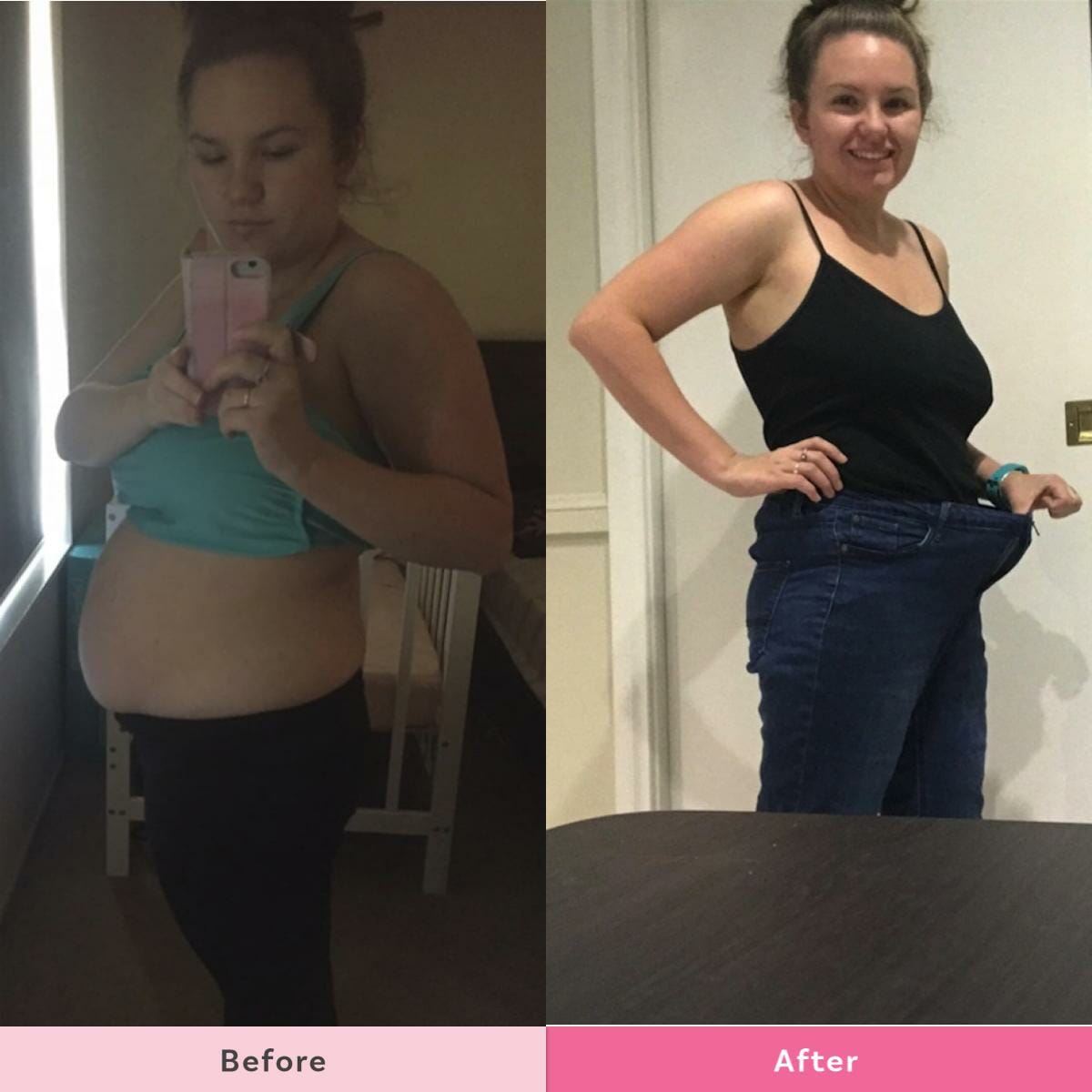 "Having everything at the touch of a button and in my pocket all ready to go keeps me on track and helps me stay committed to my goals.
"What I've lost is around 2 dress sizes so far and 11.3kg gone (75.8kg to 64.5kg) from my body with numerous centimetres difference.
"What I've gained though is the important thing. I've gained a lot more energy for every single day, I've gained confidence and self-love, I've gained a love for cooking and creating healthy meals for my family and I've gained a healthy and happy mind.
Thanks, Healthy Mummy, bring on the next 10kg. "
Amanda Lee Schadenberg
Amanda says, "A lot of slip-ups but it's not a sprint it's a lifetime change."
September 2018
August 2019
18.9kg down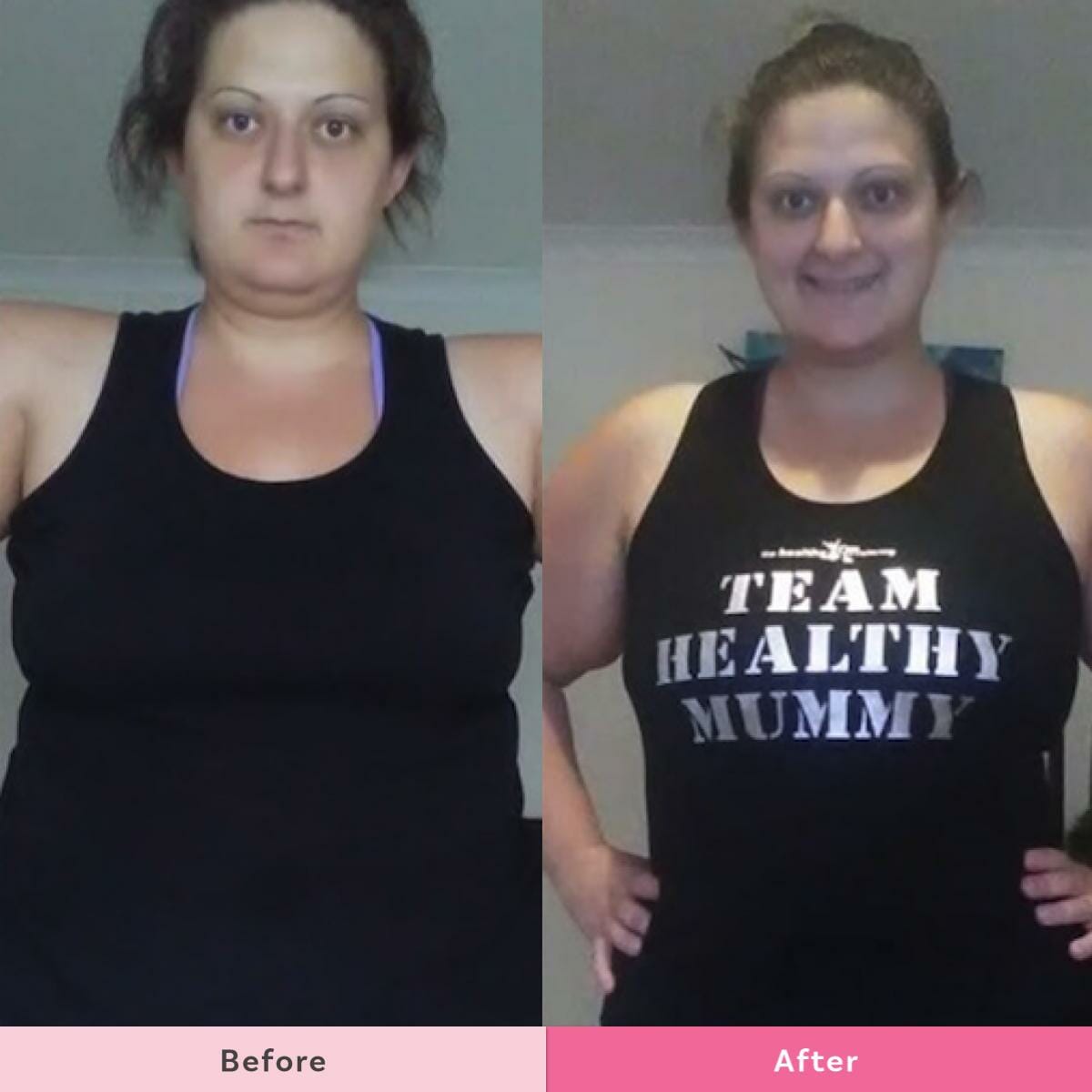 "A long way to go to where I want to be. But I have come so far already. I love that this program works and you can still enjoy life so much. I do need to step up my game though.
"I can't wait to see what 1 year then 2 years looks like and so on…"
Congratulations to you all, and thank you for sharing your journey with us x
Are you ready to be a Healthy Mummy? Join the 28 Day Weight Loss Challenge today.
If you are wanting to lose weight and improve your energy – not to mention – help improve your overall health and wellbeing – our 28 Day Weight Loss Challenge is an awesome program to check out.

Our 28 Day Weight Loss Challenge includes:
28 days of at home exercise routines (no gym needed) – with video instruction
Customisable and breastfeeding friendly meal plans (including 7 Day Cleanse)
Challenge combines Pilates exercises with interval and circuit training (HIIT)
Suitable for basic to advanced fitness levels
Home to thousands of EASY-TO-MAKE recipes!
To learn more about our 28 DAY WEIGHT LOSS CHALLENGE CLICK HERE