Mums share their amazing weight loss transformations
Struggling to lose weight? Need some motivation to keep you focused during all the madness in the world around you? These Healthy Mummy's share their amazing weight loss transformations and some tips to help you reach your weight loss goals.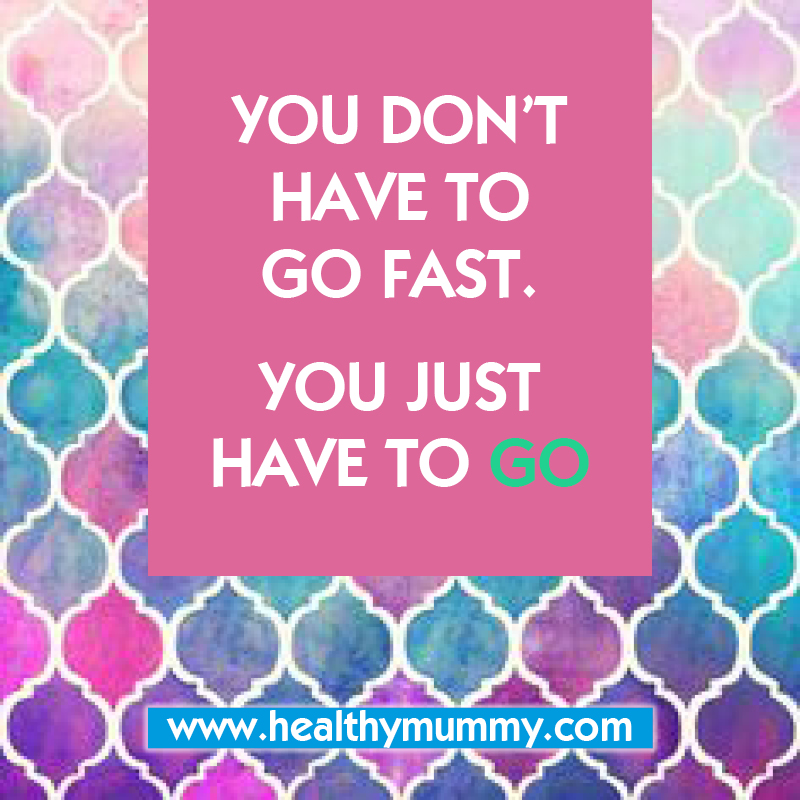 Mums share their amazing weight loss transformations
Charlotte Darby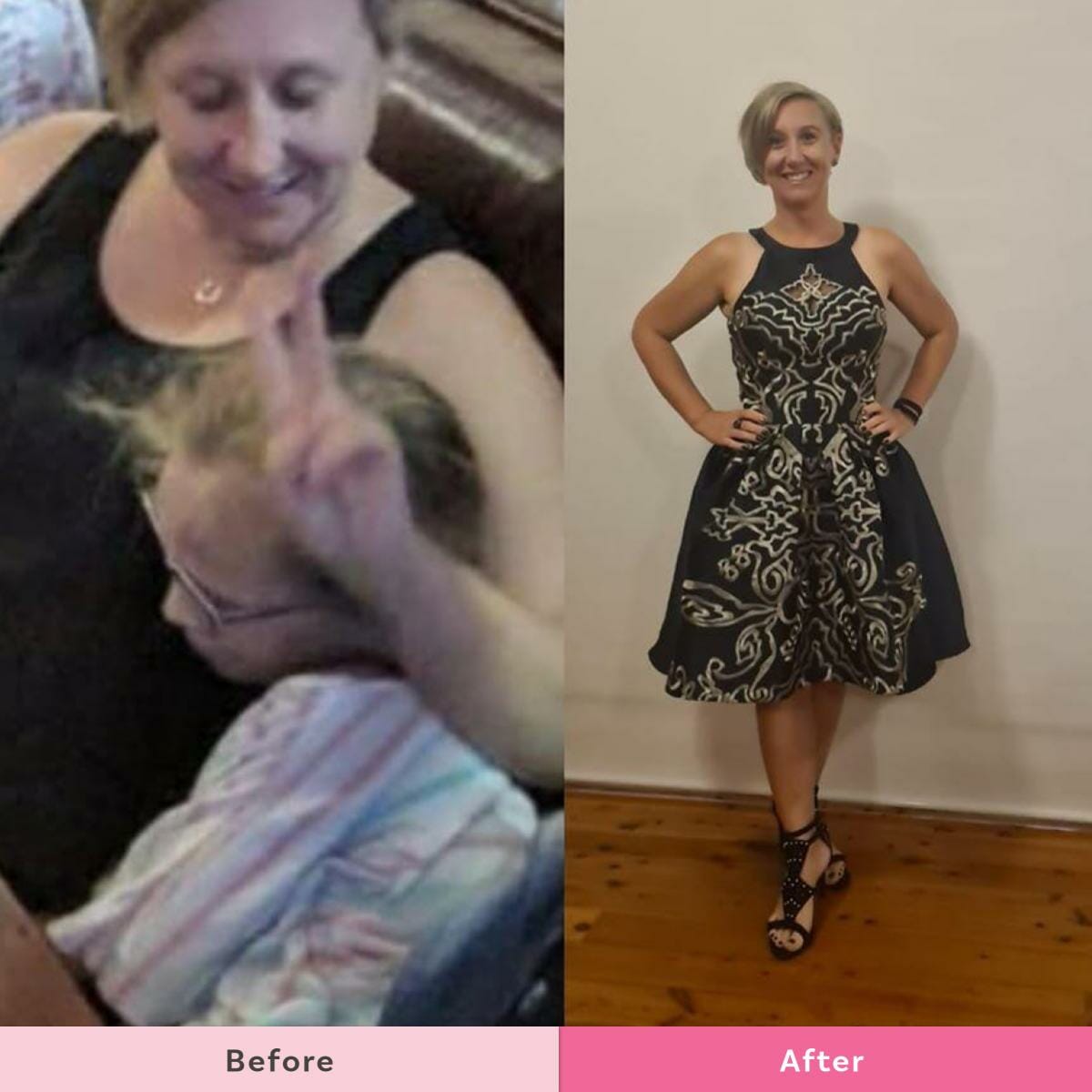 Charlotte says, "I have a Healthy Mummy Smoothie for breakfast and then use the amazing recipes every day, the whole family loves them.
I have lost 18.5kgs, 75kgs down to 56.5kgs. I still have another couple before I hit my goal.
I couldn't run 500 metres before, now I can comfortably run over 5kms. I am also training for a 10km run.
I feel so much more confident and happy within myself. I think the results speak for themselves. Thanks to Healthy Mummy 28 Day Weight Loss Challenge, it's like having a personal cheer squad standing behind you."
Bridg F-c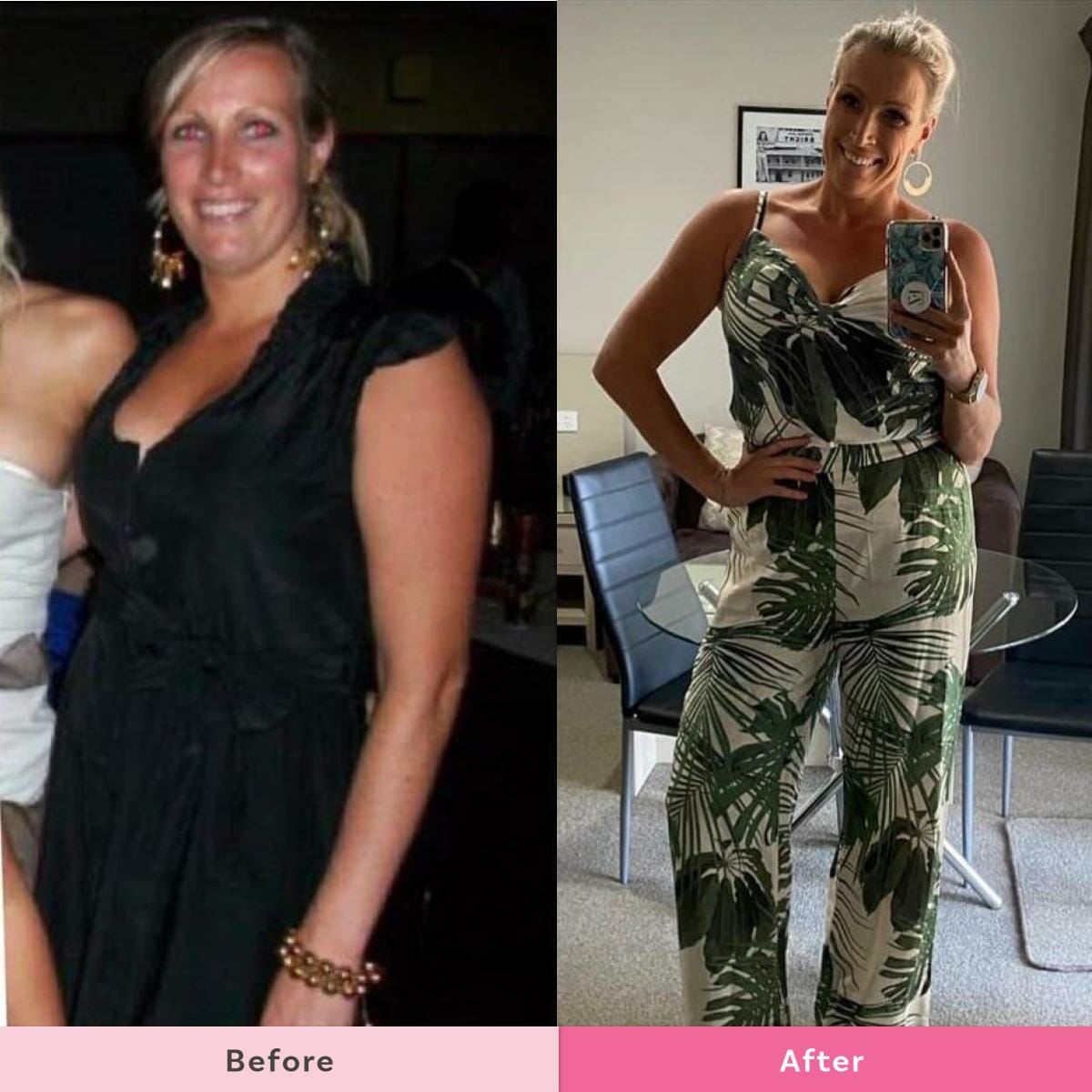 Bridg says, "Transformation Tuesday. Birthday edition.
Healthy Mummy really does help us mummies age like a fine wine. I am definitely getting better with age.
25, no kids and so much free time vs 39, 2 kids and no free time. Can't wait to see what this year brings and what I can achieve before I am 40!!"
Kelly Dunkin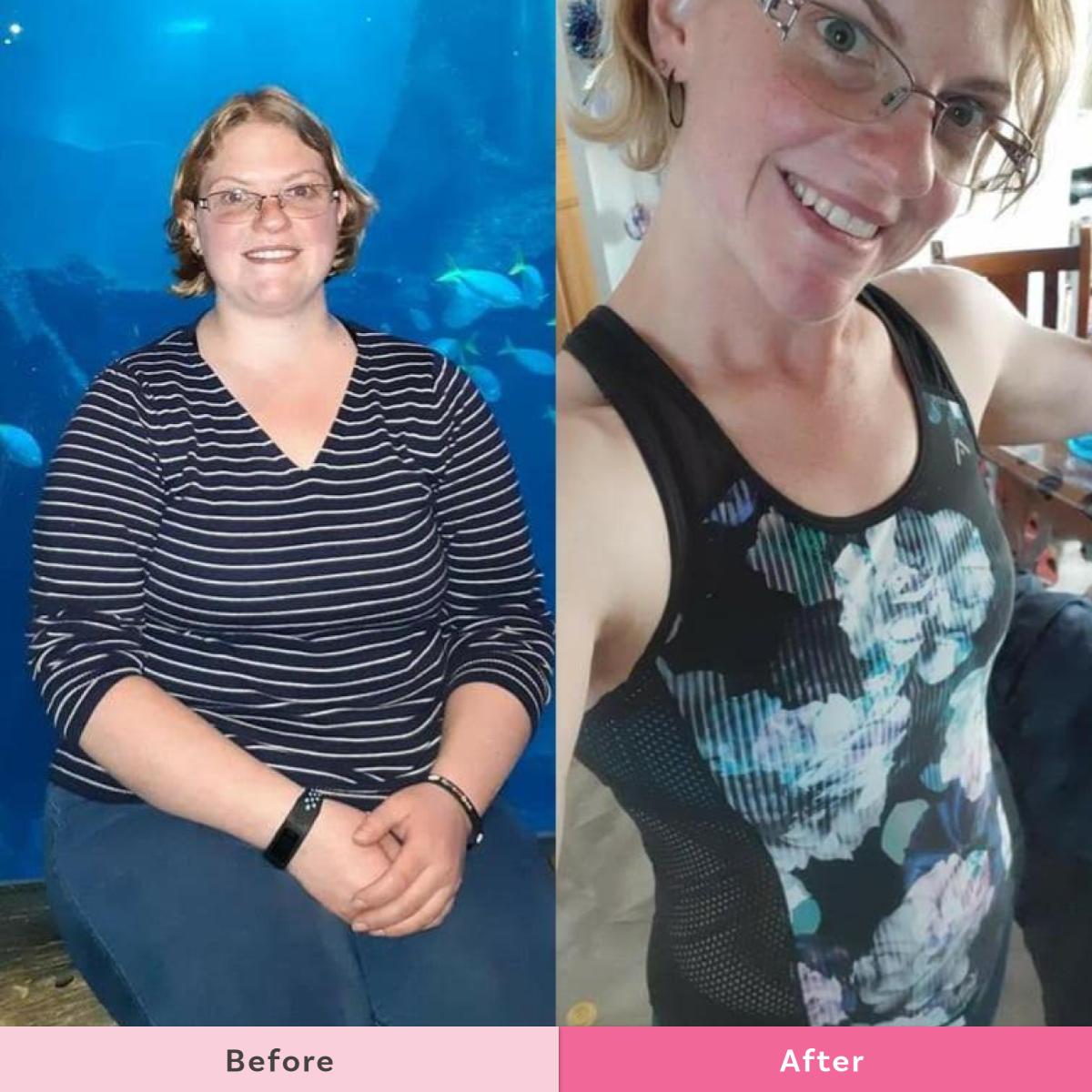 Kelly says, "I look at these 2 photos and I am so grateful that I decided to make a change in my life. Healthy Mummy is the best lifestyle change ever!
From 100kg – 60kg."
Lauren Buckley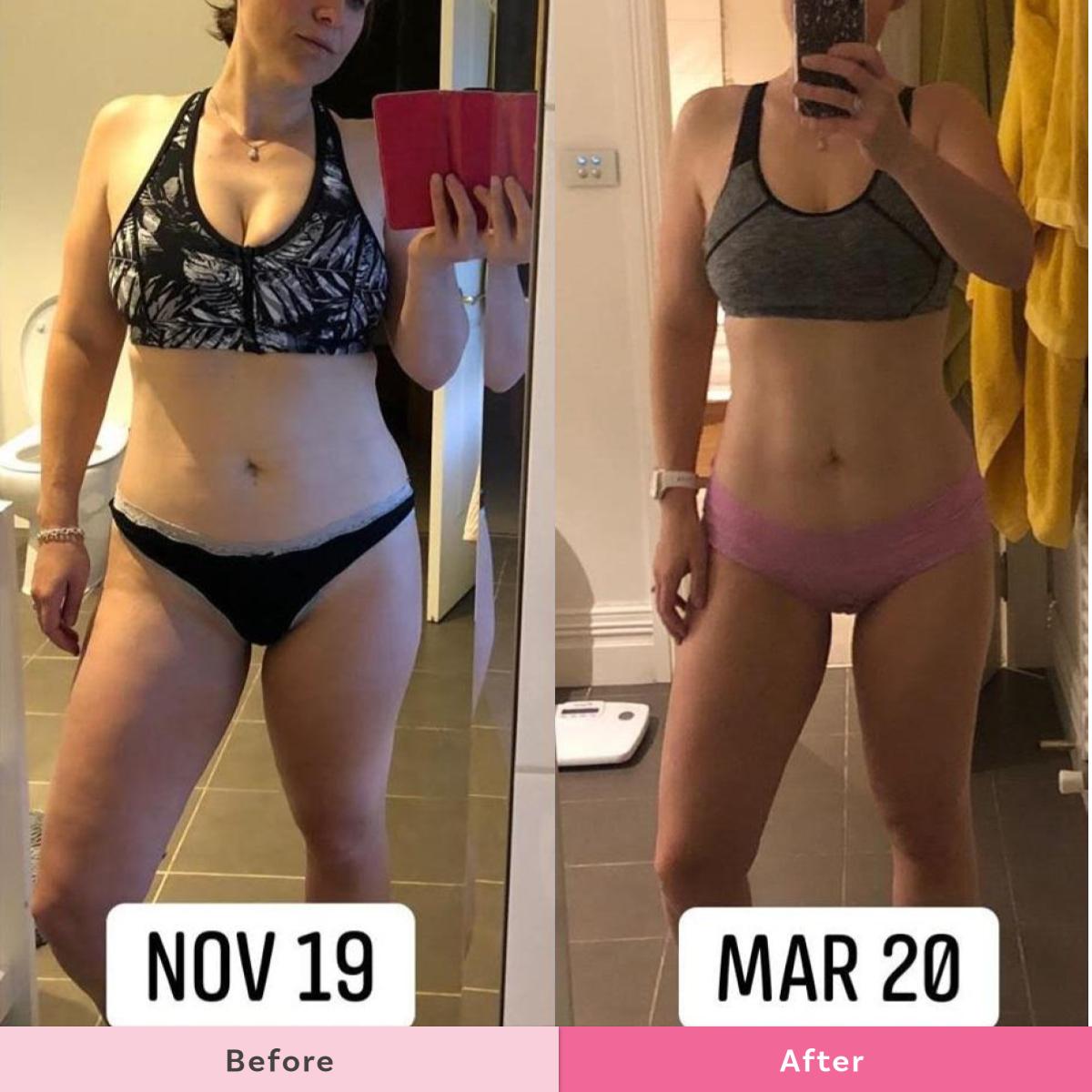 Lauren says 16 weeks.
16 weeks of committing to me
16 weeks of finding a path to feeling stronger than ever
16 weeks of not missing a single social occasion
16 weeks of making the everyday smaller moments count
16 weeks of taking the awkward photos to be inspired and motivated by my own journey
16 weeks of unlocking and reconnecting to my sparkle
Imagine where 16 weeks can take you? I'm excited to see what the next 16 holds for me.
Sarah Mattick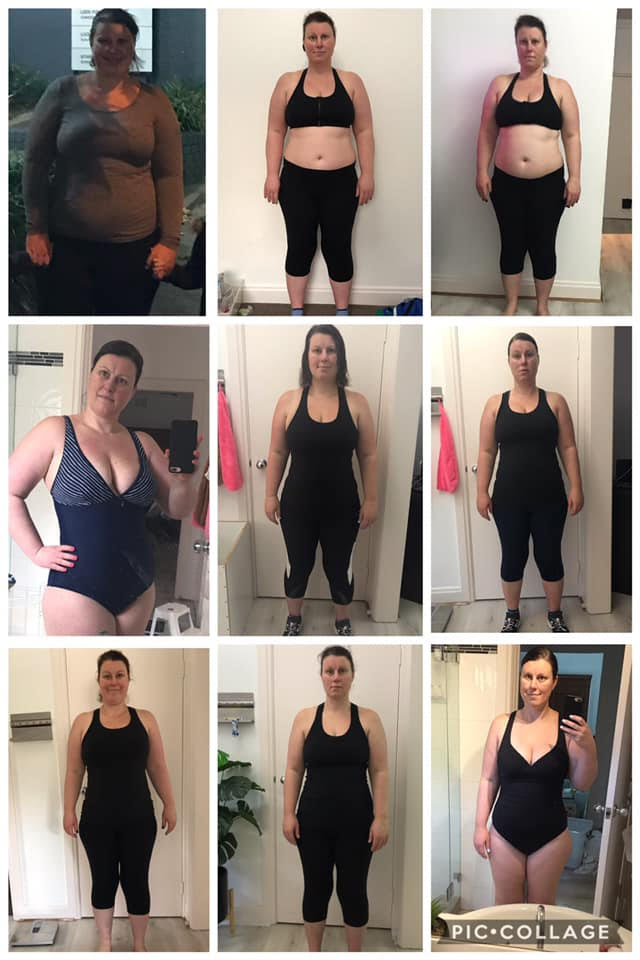 Sarah says, "12 mths difference! Wow! I hate looking at the before pictures but I'm so proud of who I see in the after pics and I'm not done yet!
Thankyou Healthy Mummy you changed my life !!"
Jessica Warton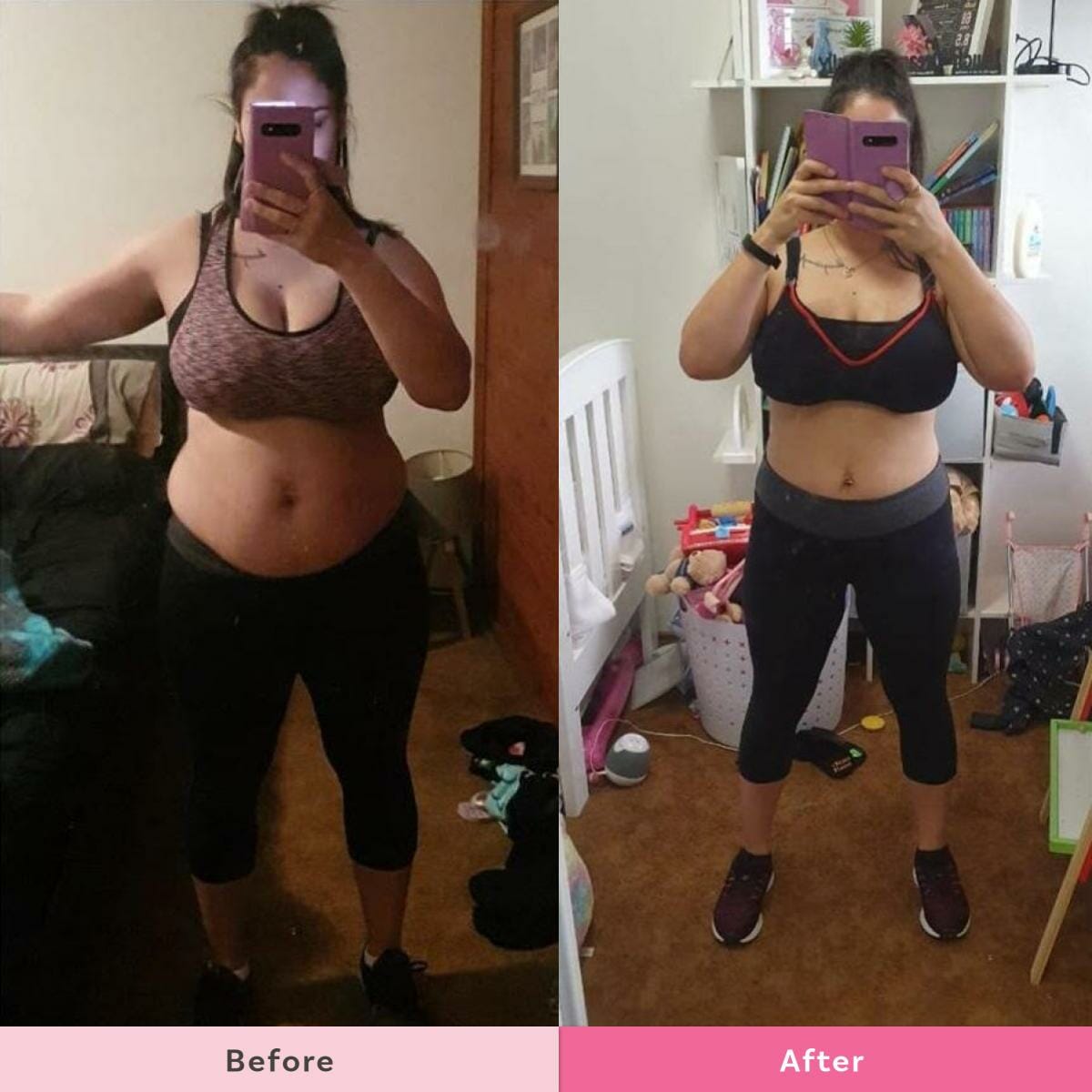 Jessica says 4 months difference.
4 months since I decided to change my life.
4 months since I took a chance and signed up to the Healthy mummy and I do not regret it! And neither will you ladies!
Take the chance on a healthier and better version of you!
Hannah Pech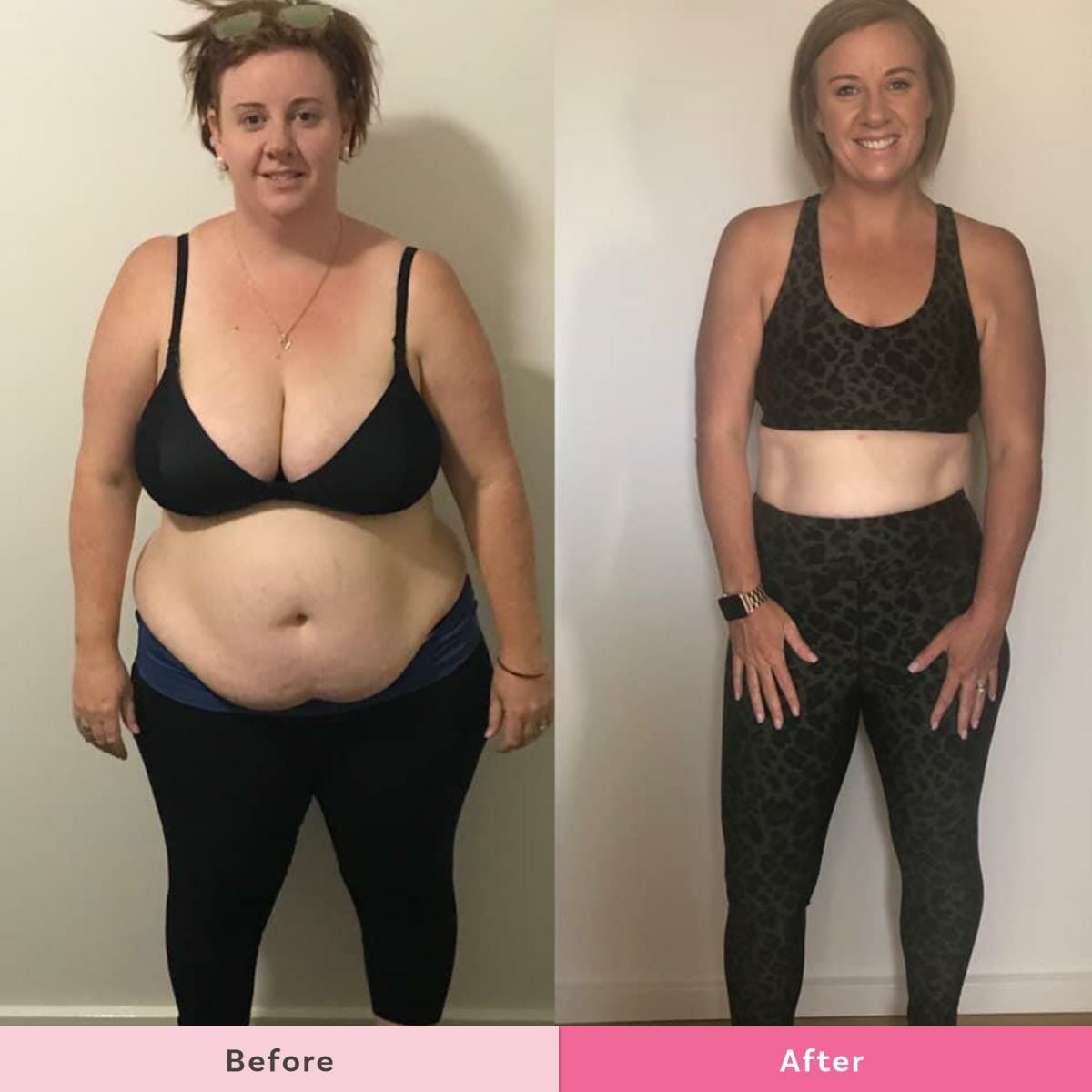 Hannah says "I have been a Healthy Mummy member for 20 months now and in that time I have lost 37kg, from 105kg-68kg, and my current goal is to lose 5 more kilograms and work on toning and strength.
I originally signed up to The Healthy Mummy because after 5 kids in 7 years I had chronic back pain and had lost the "me" which comes with being a mum, and putting everyone else's needs above myself.
Through the 28 Day Weight Loss Challenge I've grown in so many ways. Now I love to exercise, have made new and lifelong friends and have totally changed my relationship with food."
My 3 biggest tips for newbies:
1. Start simple. Choose some nice sounding recipes and give them a go!
2. Don't overthink it, snacks can be as easy as some popcorn and an apple, exercise can be a short walk around the block, we all start somewhere.
3. Think of it as a lifestyle and embrace every part. If you look at it as a long term change the weight won't be your biggest priority.
Hannah adds, Since starting the Healthy Mummy my chronic back pain has disappeared on its own, I've started to change the way my kids view food and eat, I've become to love exercise and rely on it for my positive mental health along with being active with my kids.
Not every day is perfect, hey most days aren't…..but the consistent dedication to change is, and I've developed instinctive habits that now are part of a healthy balanced lifestyle.
Join the 28 Day Weight Loss Challenge today!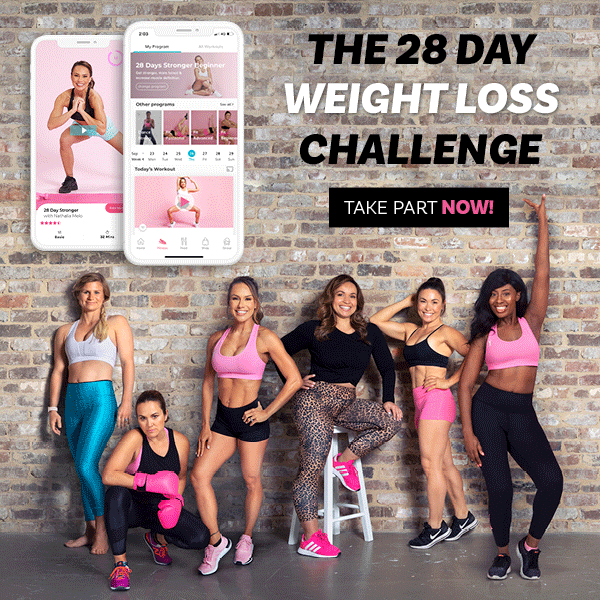 The MUMS ONLY program which has helped mums lose over 3 million kg
MILLIONS of mums use The Healthy Mummy and we pride ourselves in UNDERSTANDING mums and putting them first.
Take Part in The Healthy Mummy 28 Day Weight Loss Challenge now!
Get unrestricted access to :
● Over 350 AT HOME WORKOUTS
● Nutritionist designed weekly meal plans
● Personal Trainer crafted at-home workouts
● Daily Motivation from My Coach
● Personalised Shopping lists to make life easy
● Over 4,000 healthy and delicious recipes at your fingertips
● We WILL help you SMASH your 2020 goals and give you MORE energy and body confidence
The only program made for Busy Mums! Make 2020 Your Year!