Mum sparkles with confidence at her 40th birthday thanks to The Healthy Mummy
Lauren Buckley looks absolutely stunning at her recent 40th birthday party and her confidence was as sparkling as her dress on the night! After following The 28 Day Weight Loss Challenge for over two years, she credits the Healthy Mummy lifestyle for recapturing her confidence and being part of that sparkle.
"At my 40th birthday party – I felt as sparkly as my dress. My inner glow and confidence was EVERYTHING. No hiding from photos! Hello!  I wanted to be centre stage!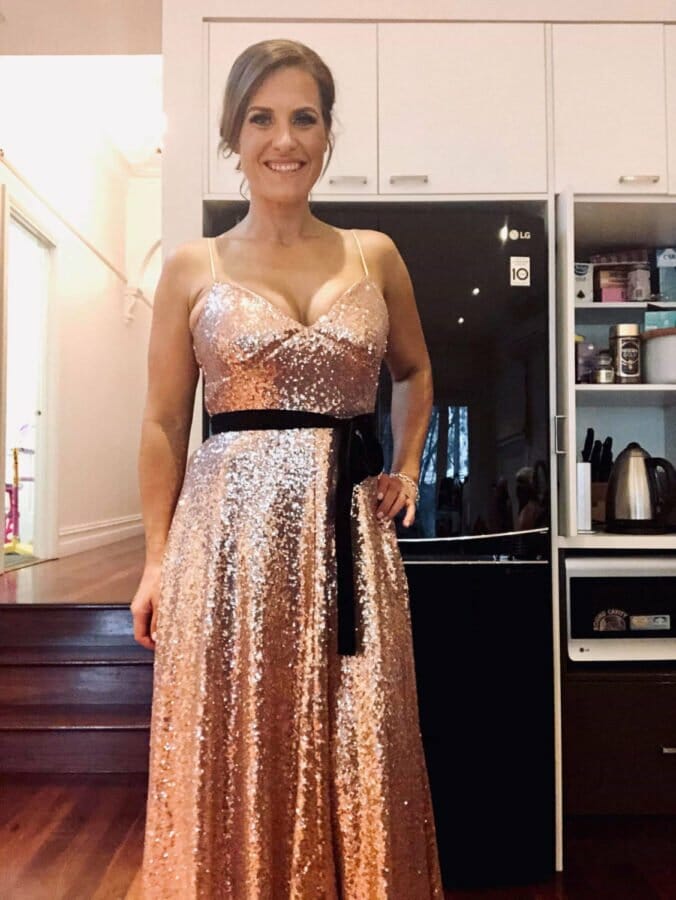 Lauren's Healthy Mummy journey
Mum of two Lauren had been a yo-yo dieter most of her life having been overweight as a child. She saw keeping her weight down by seriously restricting her calorie intake and then maxing out on her portions.
After putting on weight after her first child and then more after her second, she was feeling really unhappy. She watched The Healthy Mummy from the sidelines before deciding to give it a go.
She says, " I gave it a month to try – and never left! I went from a size 14-16 to a size 10, losing around 18 kilos on the way.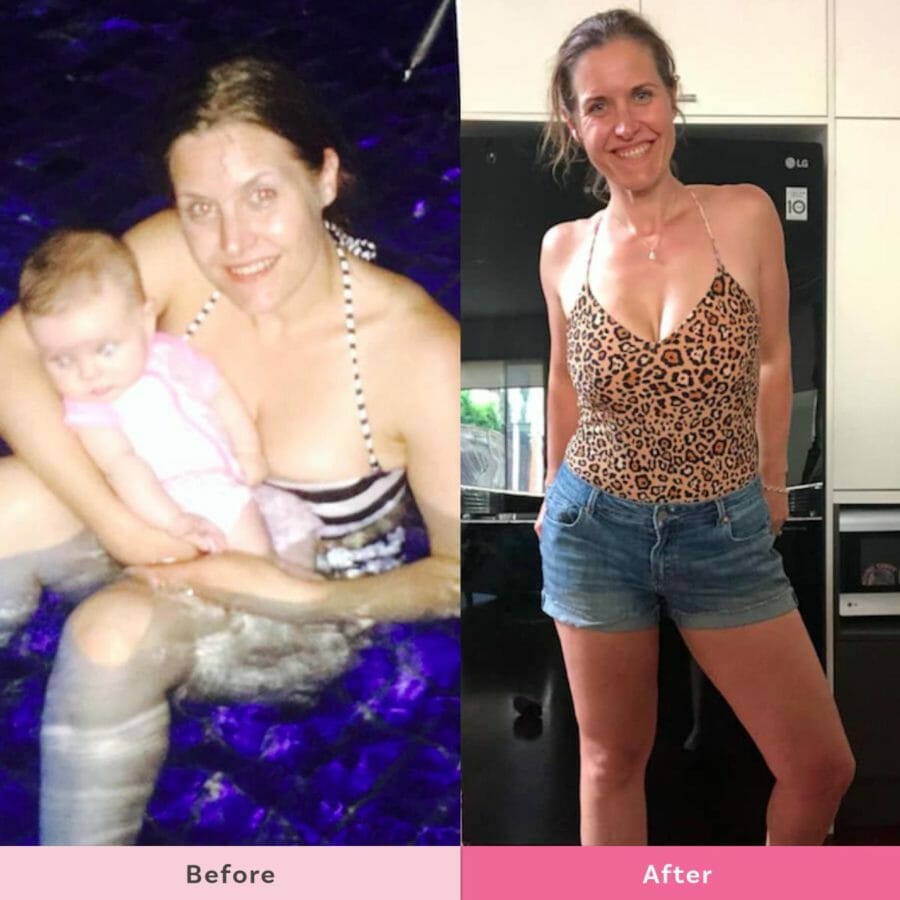 After initially losing the weight, Lauren's healthy lifestyle slipped and she knew that the weight was creeping back on.
Lauren says, "I couldn't bear to stand on the scales. I was hiding from photos again. Some bad habits here and there had snuck back in. Then I saw a photo on holidays that made me straighten up. That made me determined to make space and a priority for myself again"
With her 40th birthday looming Lauren was determined to be "Fabulous at 40" and was desperate to recapture her Healthy Mummy sparkle.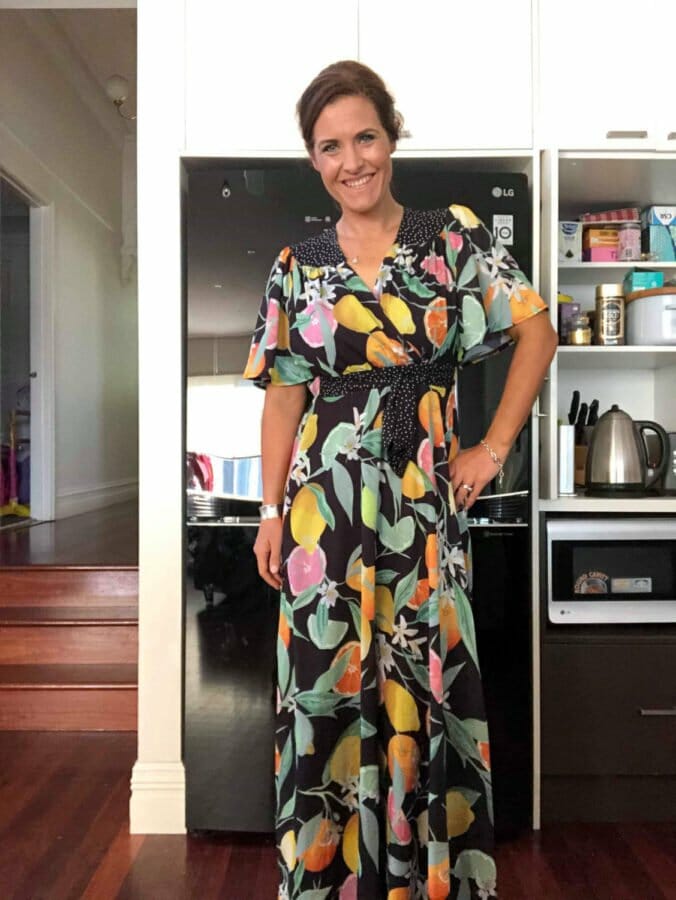 So she picked her Healthy Mummy lifestyle straight back up and got stuck in.  
She shares,  "Out came my 2 litre water bottle. I kicked the weekday drinking – only for social occasions, stopped picking at the kids' plates – and made weekly goals and resolutions that I could work towards. I was ready to make even the festive season work for me! Because with The Healthy Mummy – it's real life. It's not extreme dieting. It's making me a priority and finding a balance.
Along with The Healthy Mummy community, she relied on the tape measure and photos instead of the scales for motivation. 
"I let my own results and photos be my motivation to keep going! "
Forty and Fabulous!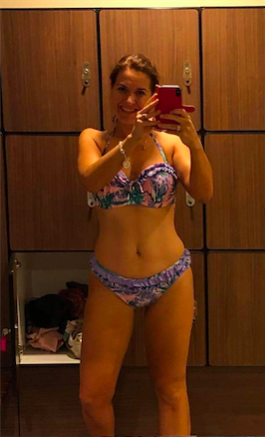 By the day her 40th birthday arrived, she confidently rocked a size 10 bikini and was feeling fab-u-lous!!!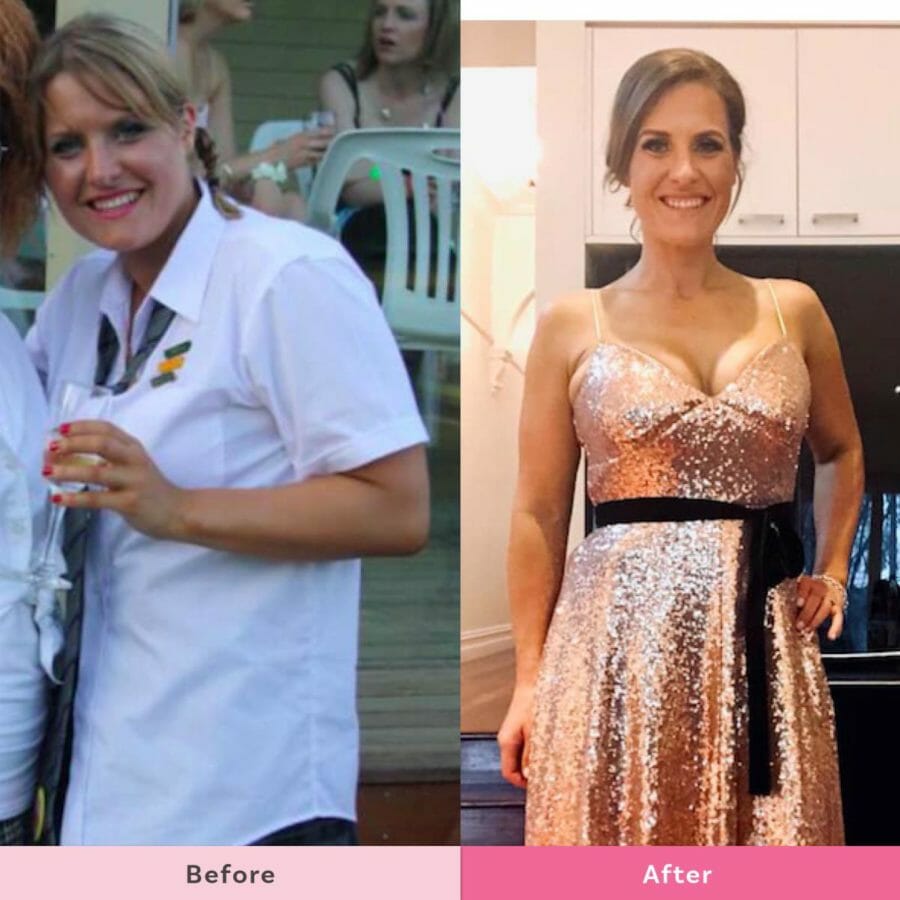 She even compared pictures from her 30th and 40th birthday celebrations. 
"I'll take the 40 version thanks!!!" says Lauren.
Lauren credits The Healthy Mummy and its community for bringing back her sparkle.
"I love this community so much,"  she says. "It's full of generosity, kindness and building each other up. It gives me so many great ideas and inspiration. From fashion to food with fussy kids or great exercise motivation. I love being a Healthy Mummy"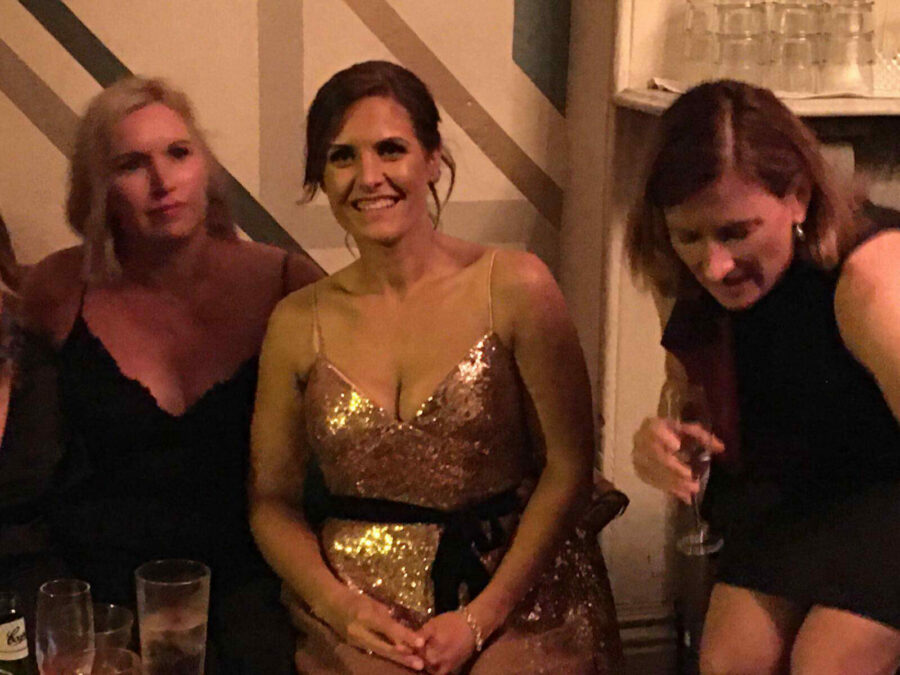 She says, "Everyone in my office knows I'm a 28 Day Weight Loss Challenge member – with the benefits of exercising with the app through to my favourite time-saving functionality of meal planning and automated shopping lists. Hello time saver!"
Lauren's Advice 
"If you were ever wondering, I'd say give yourself a month to try The Healthy Mummy. The food is delicious. You can keep it simple and yes – it's totally family-friendly. Including for grown men!"
Congratulations Lauren from all of us at The Healthy Mummy! We think you look absolutely beautiful.
Ready to join Lauren on the 28 Day Weight Loss Challenge and make 2020 your healthiest year yet?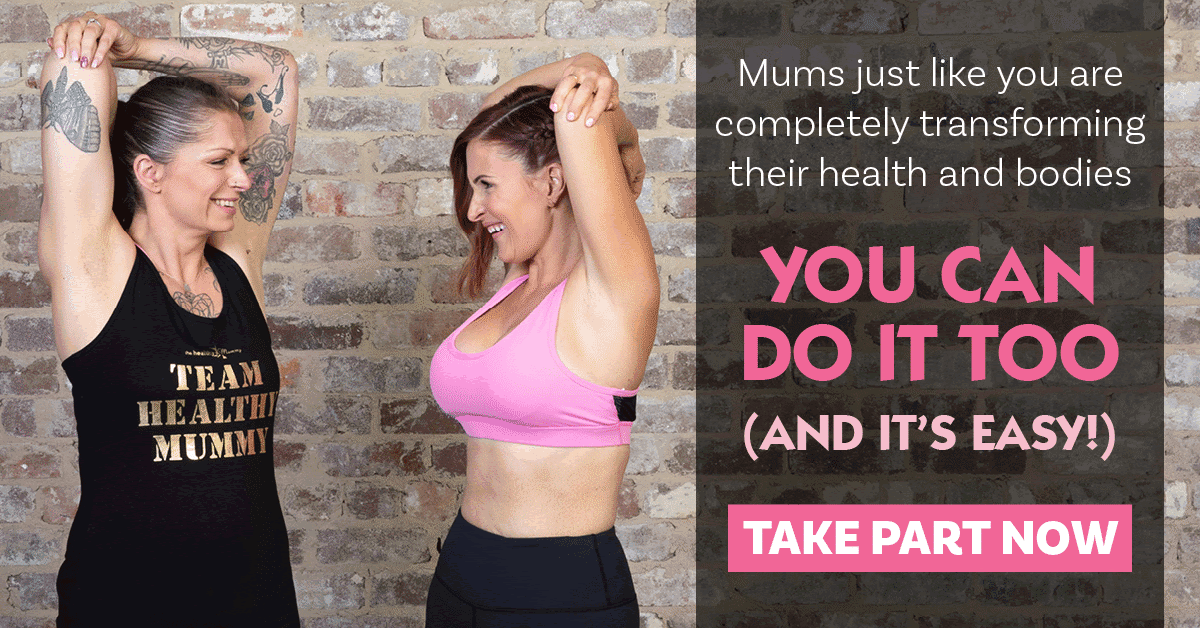 Want to shift your weight but feel like you have NO TIME in your day to exercise and eat healthily?
That's where the Healthy Mummy's 28 Day Weight Loss Challenge can help.
28 days of at home exercise routines (no gym needed) – with video instruction
Customisable and breastfeeding friendly meal plans
Time-efficient exercises for busy mums – under 30 mins
Challenge combines Pilates exercises with interval and circuit training (HIIT)
Suitable for basic to advanced fitness levels.
Home to thousands of EASY-TO-MAKE recipes.
To find out more about joining the 28 Day Weight Loss Challenge.