"I wasn't living!" Amy has now lost 56kg and feels more ALIVE than ever before!
We recently invited seven AWESOME Healthy Mummies to Sydney to take part in our BIG black underwear photoshoot and celebrate their amazing weight loss. One of these ladies was Amy Atkinson, a mum-of-four from Tasmania, who has lost an INCREDIBLE 56kg and over 200cm off her body!
Before she lost her baby weight by following the 28 Day Weight Loss Challenge, Amy admits she felt like life was passing her by.
Thankfully, now she has found a zest for life and along with that gained the confidence to flaunt her figure – proudly posing in black underwear!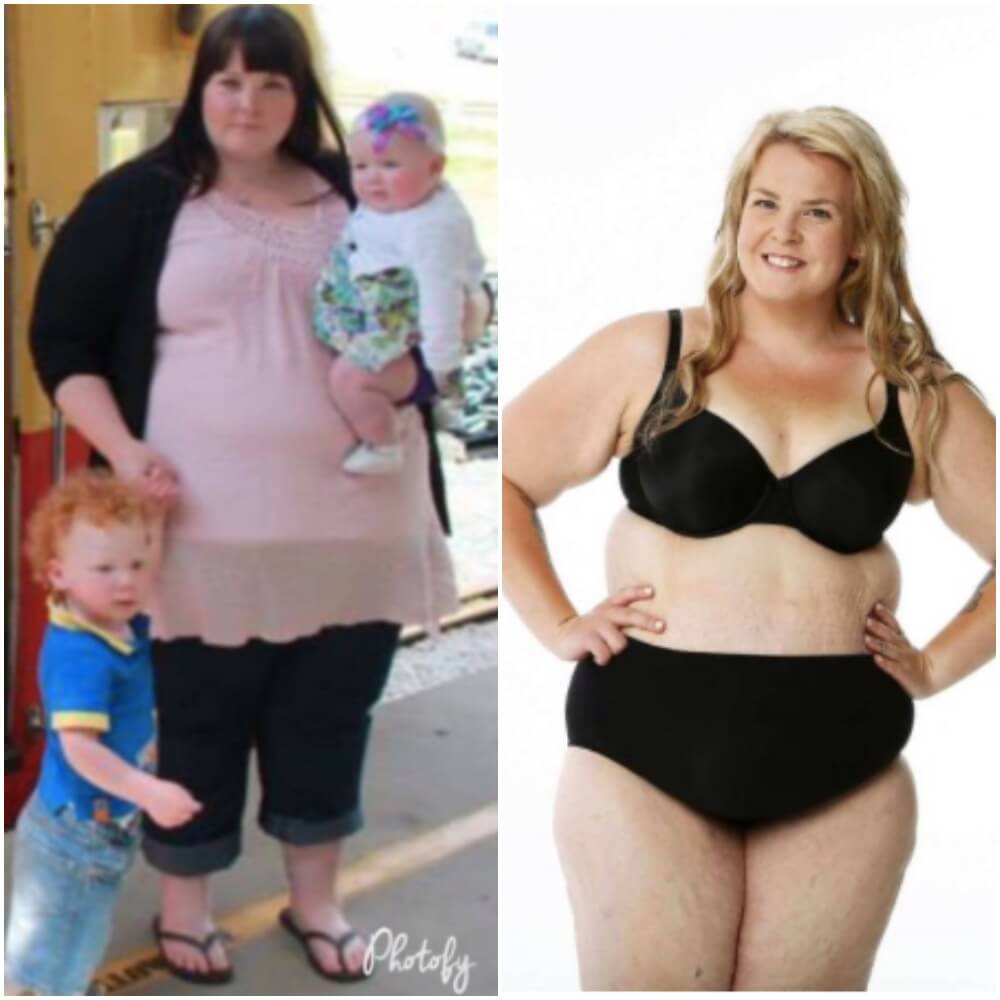 "I wasn't living"
Before The Healthy Mummy, Amy describes life as depressing and says she "wasn't living."
"We didn't go out anywhere, it takes a lot of energy to take four children out, putting them in car seats, getting the pram out and all of that. We barely went out, barely did anything," says Amy.
Amy admits that she would sit up late at night eating blocks of chocolate, packets of chips and pretty much everything.
"Clothes shopping was the worst, I absolutely hated clothes shopping because I was getting to that point where even the size 26s were too small on me."
In September 2015, after the birth of her fourth child, she started her Healthy Mummy journey by purchasing the Smoothies and trying out the recipes on The Healthy Mummy website.
After seeing some great results, she decided to sign up for the 28 Day Weight Loss Challenge in February 2017. And now she's lost 56kg and 200cm off her body!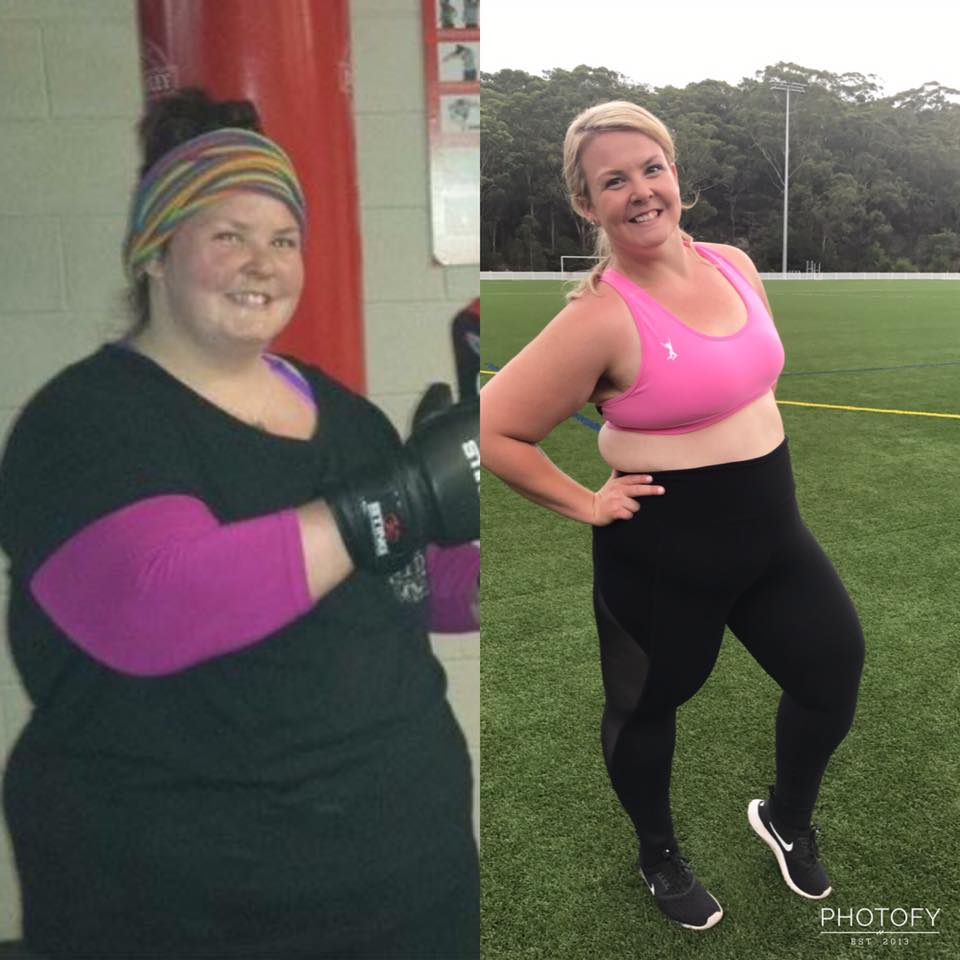 Flaunting her confidence!
Amy says she was very excited to be a part of the Big Underwear Photoshoot!
"I would've never thought I was going to do this, I didn't have confidence before and now I obviously do! I'm so so thankful for this opportunity to be able to come over here and do this," she says.
Not only has her weight loss benefitted Amy, but it's also benefitted her four children and Amy says she's now able to be a mum and play with them.
"They're all six and under and they know that I'm different, they look back at old photos of me when I was heaps bigger and inactive and they don't even know that it's me," she continues.
"They love that I'm able to go down on the slide at the playground with them and I don't have to worry about that now."
Amy's new found confidence means she now films and documents everything she does with her kids.
"If I'm having a bad day and I lay down late at night in bed, I go through my phone and see what I'm able to do now with them. To see their laughter makes me happy."
Congratulations Amy, your photos are STUNNING and you've achieved SO much!
Join Amy on the 28 Day Weight Loss Challenge!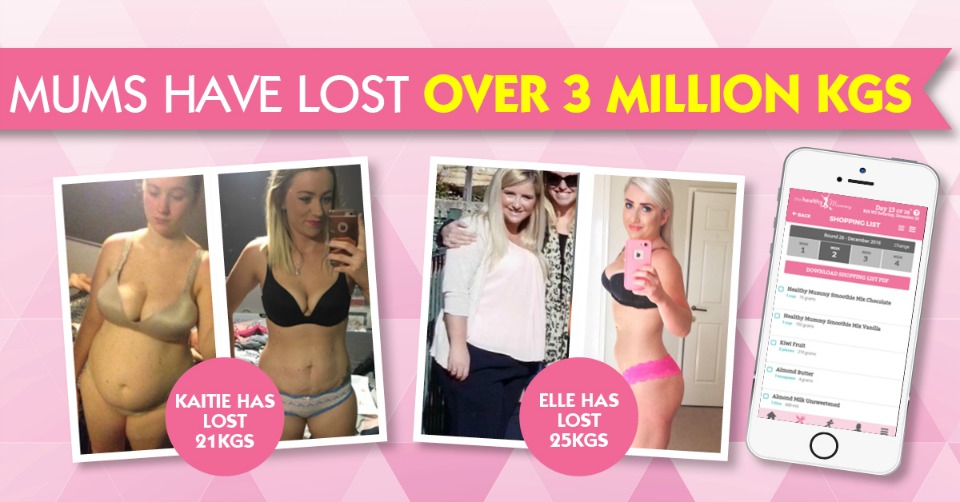 With more than 4,000 delicious (and healthy) recipes, 350 exercises & 24/7 support – the 28 Day Weight Loss Challenge  is designed (and proven) to help busy mums like you lose weight!
To learn more about our challenge OR to join – click here.
To learn more about our products – head to our Healthy Mummy Shop.