Real Mum Stories : How Nik Green transformed her life with The Healthy Mummy!
Healthy Mummy Nik Green talks about how she started on my Healthy Mummy journey as a single mum of two year old twins 6 years ago and how she made it work.
Nik Green started her Healthy Mummy journey 6 years ago. Here she talks about how she made it work as a single mum of two-year-old twin boys!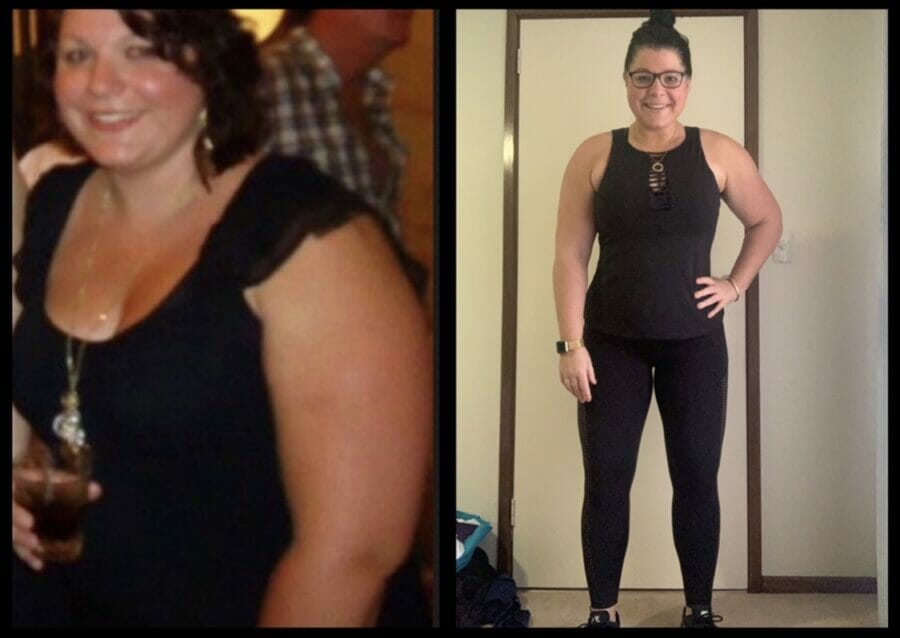 All About Nik
"Hi I'm Nik from Melbourne, a 37 year old single mum to 8 year old twin boys, Braxton and Harrison, and have been a Healthy Mummy member for over 6 years now.
During my time, I've lost 17 kilos and 120cm using the Healthy Mummy 28 Day Weight Loss Challenge meal plans, smoothies and work-outs."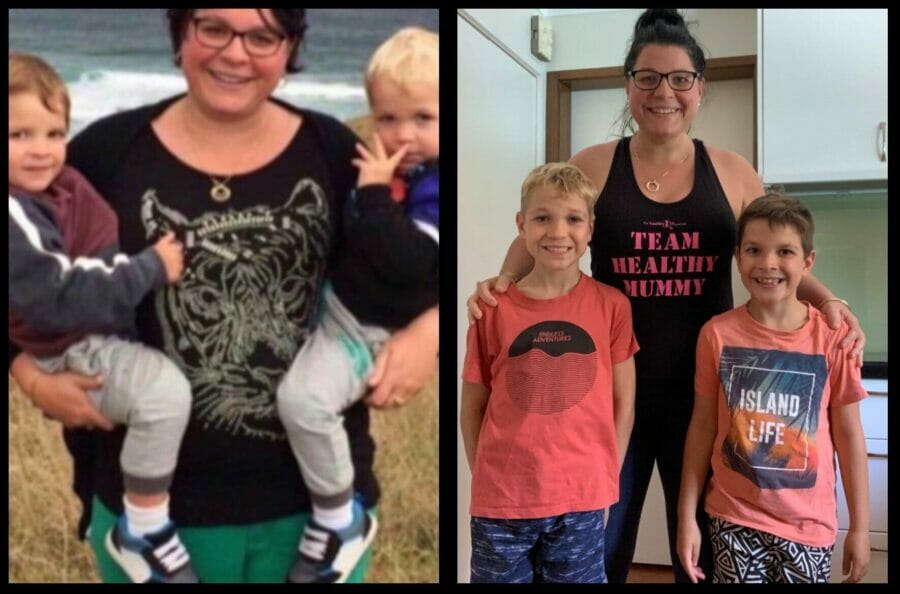 "The Healthy Mummy has completely changed my life!
Before I found The Healthy Mummy, I was unhappy and felt miserable. Now after following the plan, I am healthy, fit, strong and confident but most importantly, I am happy!
I had just ended things with my boy's  Dad and suddenly realised that I was a single mum to 2 year old twins.
How was I going to cope?
I was eating my emotions. If it was in the house, I'd eat anything; Chocolate biscuits, chips, bbq shapes, lollies, chocolate and muesli bars. All of the crap that does nothing for you, but makes you feel better for the 5 minutes you are eating it."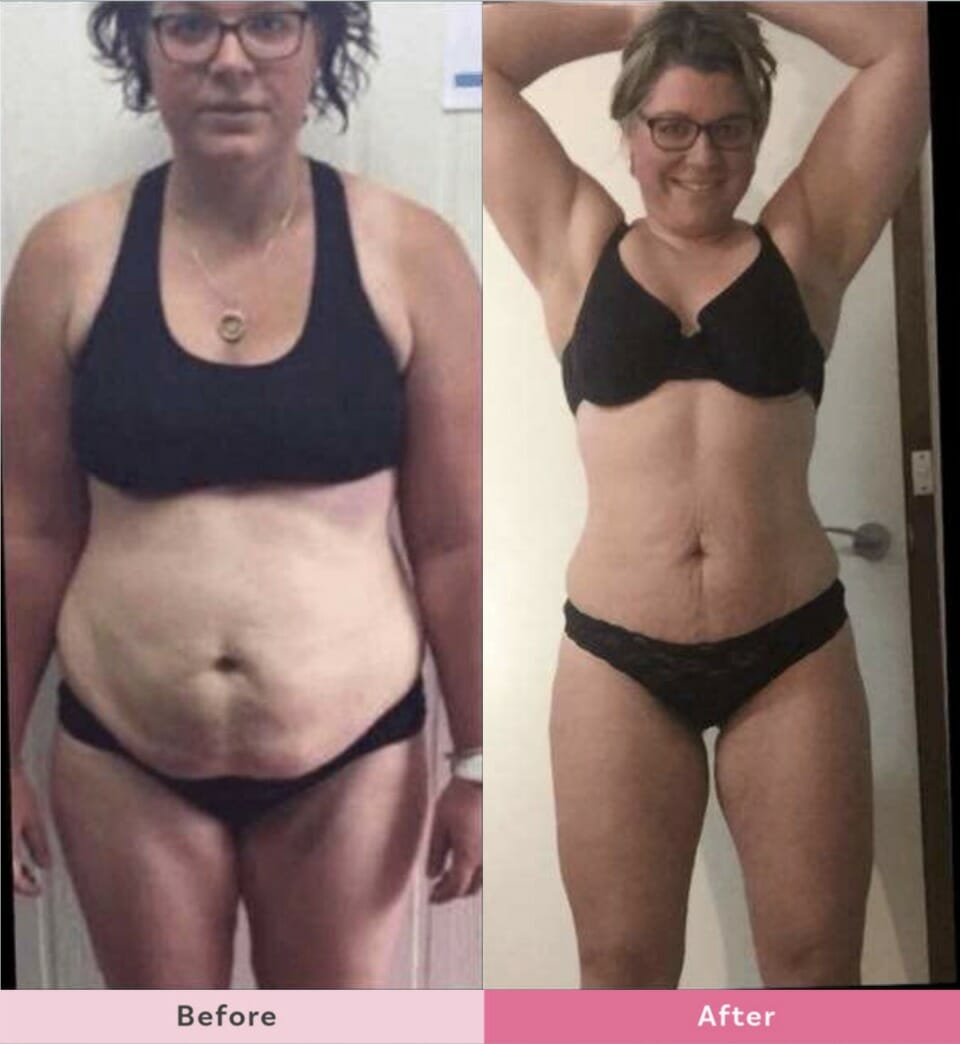 "I was lazy and unfit too. I found it was easier to sit my boys in front of the TV rather than get up off the lounge and take them to the park and run around after them. I felt big and embarrassed so that I didn't want to be seen out and about.
I knew I couldn't stay like this, especially as I was going to be on my own. The boys would only get bigger and more active and I needed to be healthy. I knew I needed to be around for them, because they needed me more than ever. I wanted to change for them but, I needed to change for myself."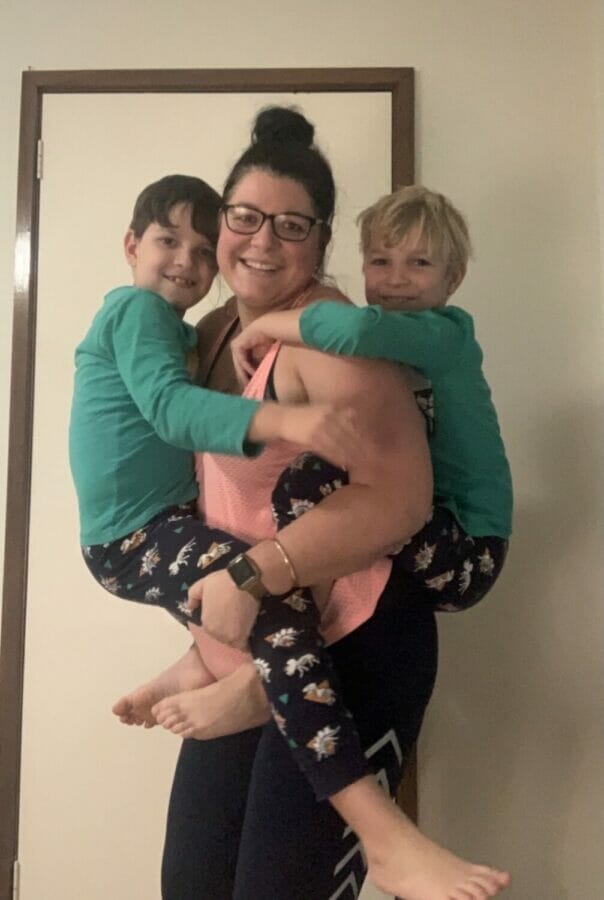 Making the Change
"One day I was scrolling through Facebook and I came across an advert for The Healthy Mummy and I liked what I saw.
Real Mums! Real Results! No trick photography! No photo-shop editing or special lighting!
I could tell that these were everyday real Mums in the pics. Photos that were taken in dirty mirrors at home with the typical basket of washing on the floor and kids playing in the background
The results were truly amazing and I was inspired!
It made me feel like if they can do it then why can't I?"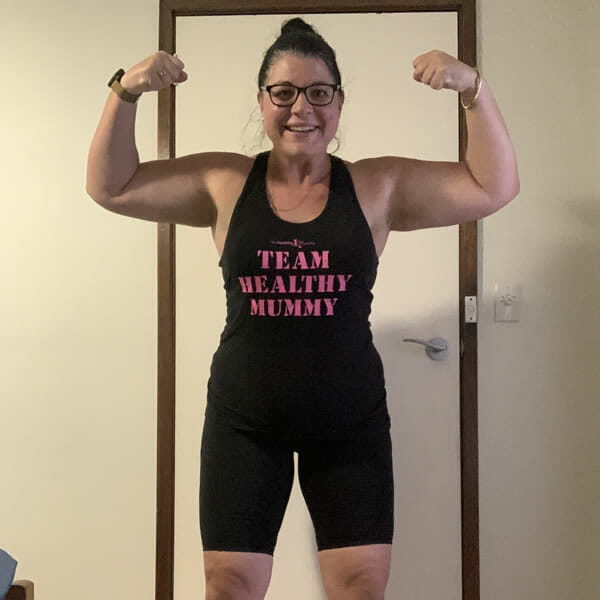 "I joined the 28 Day Challenge Kick Start Support Group and followed along for a week. I asked lots of questions and then based on what I learned, made a decision that would turn out to be the best one I've ever made, one that would change my life for the better. That decision was to sign up for the amazing Healthy Mummy 28 Day Weight Loss  Challenge and ordered some healthy smoothies.
I knew if I was going to make this work I had to give it my all. I took one look at the boys, hugged them and knew, I'd do this!
I didn't want it to be hard or something I couldn't do with them around, because they were always with me.
The way I made it work, was to involve them too!"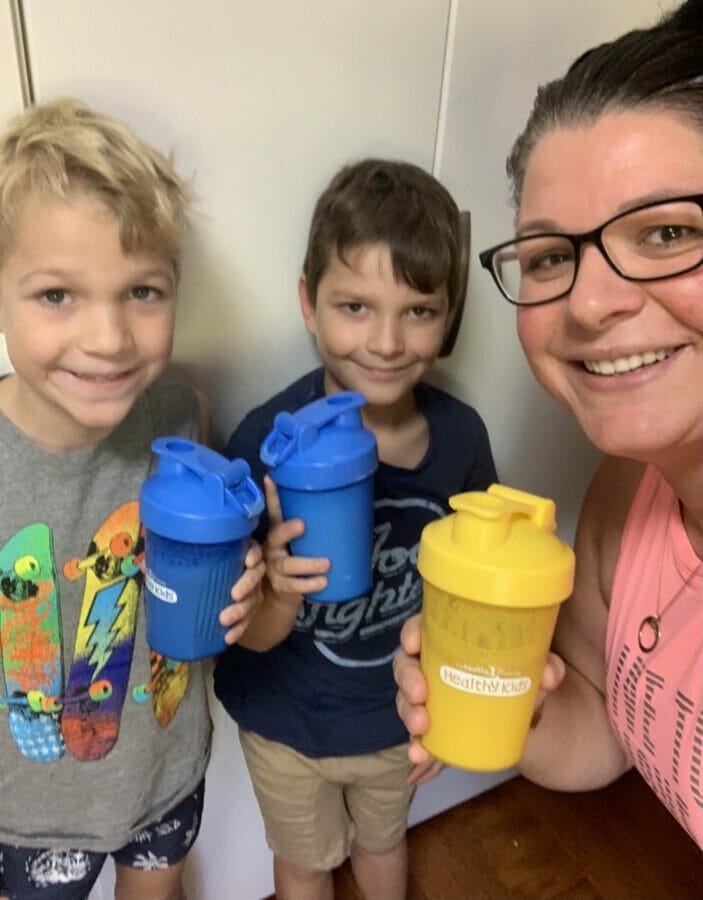 Involving The Boys
"When I had my smoothies, I made them smoothies too, leaving out the smoothie mix. I also got the boys involved with cooking our meals, and they loved it!
I even got them little chopping boards, measuring jugs and whisks so they could cook with me!
That could mean literally giving them the leafy ends off the celery to "chop" or just "stir" something to make them feel involved. They loved it and felt like they were cooking with mummy.
I started walking everywhere with them in the pram and we were getting out and about more and more. We were going to the park and I was running round with them and pushing them on the swings. Doing some basic stuff they were missed out on, because I had been too lazy!
The fresh air outside and the exercise did wonders for my moods and mental health as well. Those exercise endorphins, vitamin D and fresh air were making all the difference to both myself and the boys."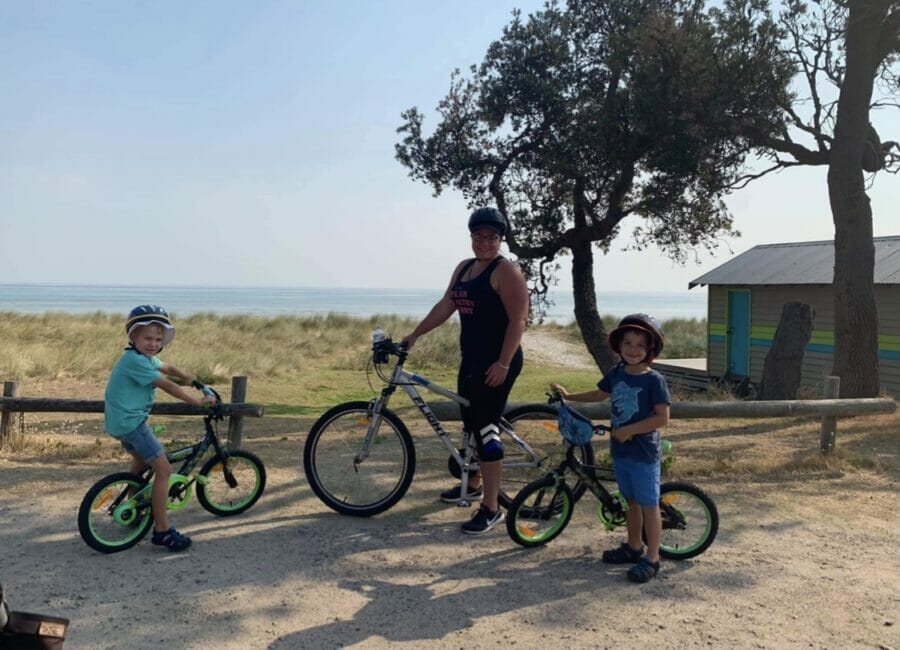 Learning to Meal Prep
"I soon learned that being a single mum was full on and busy. I had to work out a better way to utilise my time especially when it came to cooking, so I taught myself to prep meals in advance.
I would plan out meals and snacks for the week, write a shopping list and do a big cook-up. I'd use multiple things to get more meals cooked in a shorter amount of time. I'd have things in the oven, on the stovetop, in the slow cooker and in the electric frying pan cooking up to 4-5 meals at once. I'd portion them up in containers and then freeze them."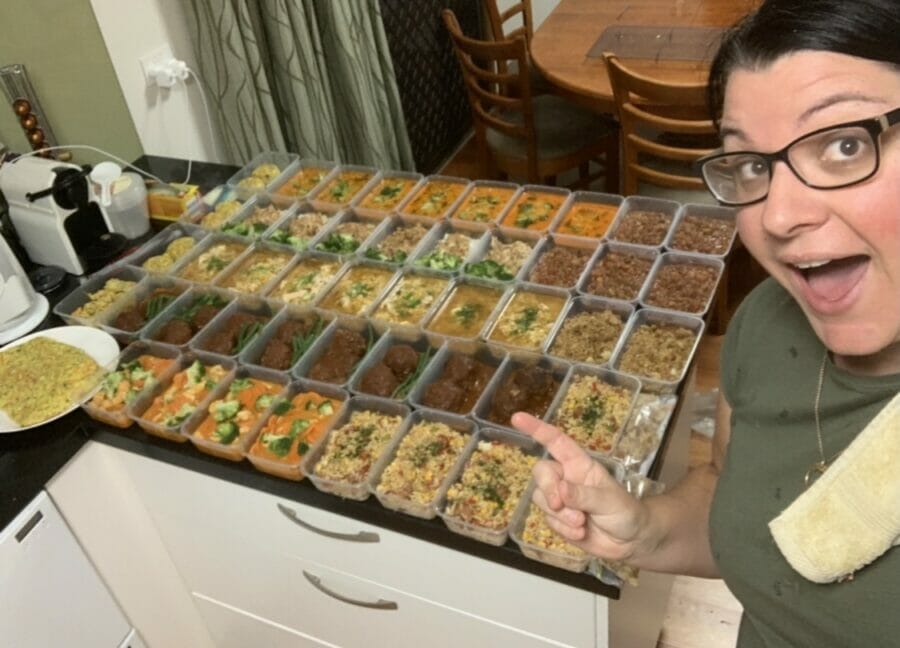 "Not only was this saving me time but money too! As a single mum I was suddenly very money savvy and budget-conscious.
I bought things like mince and chicken filets in bulk, as I would cook a variety of meals using them, I would still cook some nights but it was just so handy to be able to take a healthy meal out and reheat it.
Added bonus – there was no mess or dishes afterwards!
Exercise became more regular and had developed from just walking to doing home workouts (a part of the Healthy Mummy program). The boys would get involved and join in too, They were my cheer squad and my biggest supporters.
 I loved being able to do this with them!"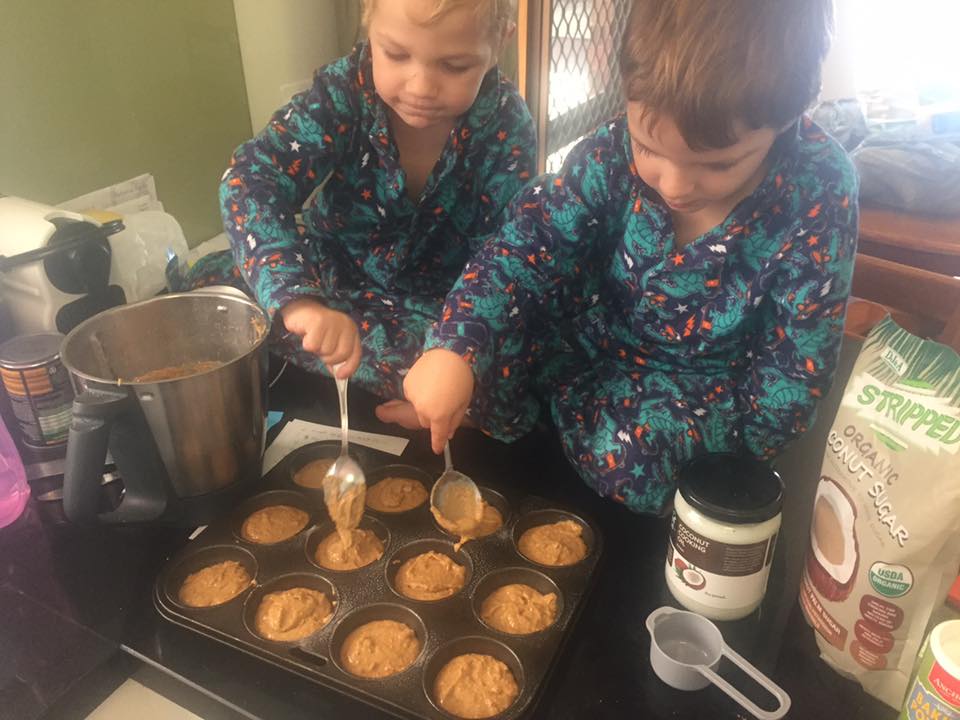 Living and Loving a Healthy Lifestyle
"I've continued to do everything with them from that first day I signed up. 6 years now they've been cheering me on and eating the amazing meals with me.
They get more involved with the meal planning now and we go through The 28 Day Challenge App together to choose which meals we all want.
They've developed a healthy relationship with food and know good food fuels our bodies and that yes, we can still enjoy chocolate, chips and even KFC in moderation.
We are all active now. We go to the park to run round, kick footy at the local oval and go on walks or bike rides together. I'll even jump on the trampoline with them now!
We live a healthy lifestyle now and nothing will ever change because it's become our way of life now."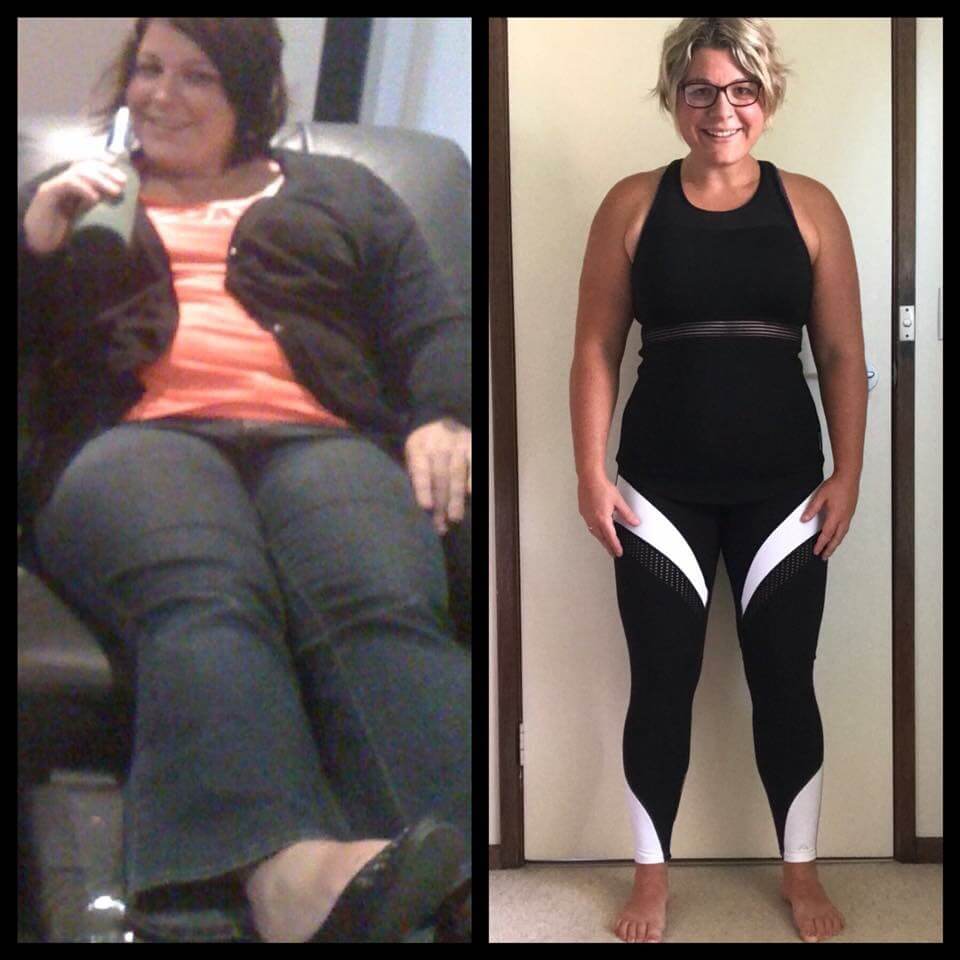 "I'm confident and full of energy and I can't imagine how I would be feeling, if it wasn't for signing up to The Healthy Mummy all those years ago.
It hasn't been easy. There have been lots of ups and downs, but there's always been so much love, strength and support from the amazing Healthy Mummy Community and through that community, I've made incredible bonds and life long friendships.
I've also been able to use my knowledge and experience in a role that's helped me earn an income that's been able to support the boys and myself. I have now been a Healthy Mummy Consultant for 4 years and I absolutely love motivating and inspiring other women on their journeys. I find it so rewarding seeing the progress and changes ladies make. The Healthy Mummy is my life now and it's nice to spread the Healthy Mummy far and wide."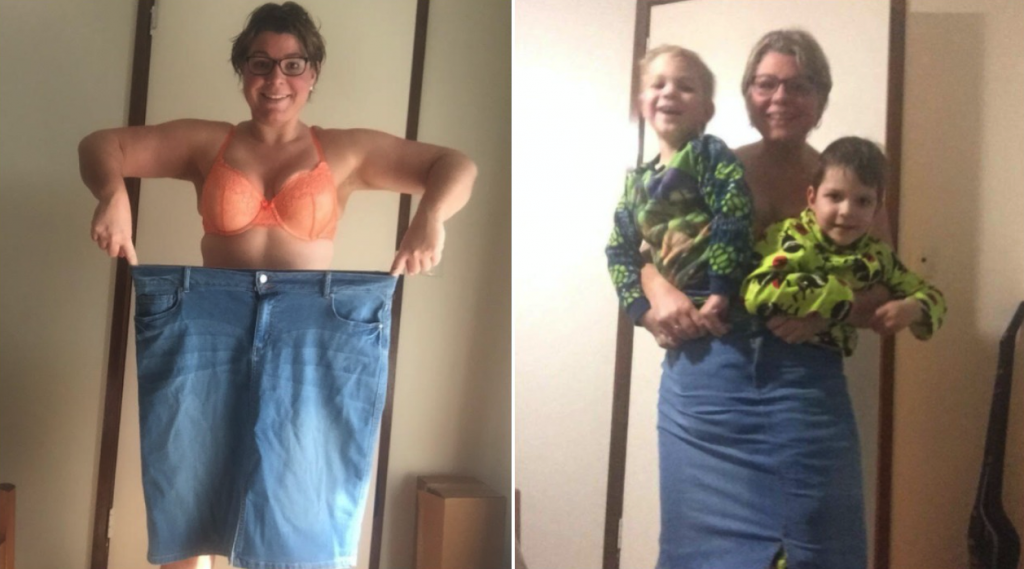 "The Healthy Mummy isn't just about weight loss or before and after photos, It's about whole body transformations – physically, mentally and emotionally.
It's about becoming a happier and more confident person and learning to love and find yourself again, not being defined by numbers on the scales or your clothes tags. It's about feeling positive about the future!
So to anyone out there as a single parent or parent in general, yes it can be hard and full on at times with kids, but my tip is to involve them!
Make them apart of this new lifestyle choice and get them involved with preparation and cooking meals, it will encourage them to eat and try more things.
Get active with them, do little things everyday and work your way up and remember, The Healthy Mummy isn't a diet, it's a lifestyle change.
Join me on The Healthy Mummy 28 Day Weight Loss Challenge or purchase the amazing Healthy Mummy Smoothies that I drink daily….

28 days of at home exercise routines (no gym needed) – with video instruction
Customisable and breastfeeding friendly meal plans
Time-efficient exercises for busy mums – under 30 mins
Challenge combines Pilates exercises with interval and circuit training (HIIT)
Suitable for basic to advanced fitness levels.
Home to thousands of EASY-TO-MAKE recipes.
Find out more about joining the 28 Day Weight Loss Challenge.