Jemma Hahn lost 50kg to be the healthy and strong!
Jemma has overcome incredible health and emotional challenges and lost 50kg to be living an amazing life.
This inspirational Mum of 4 has always been a very independent and determined woman, and when she encountered some very tough challenges she just took them on as motivation to become the strongest and healthiest version of herself.
37 year old Jemma has lost 50kg in the last two years after her mum's shocking ovarian cancer diagnosis. "I knew I had to make this happen as I want to be healthy to be there for my children and mum." Jemma said.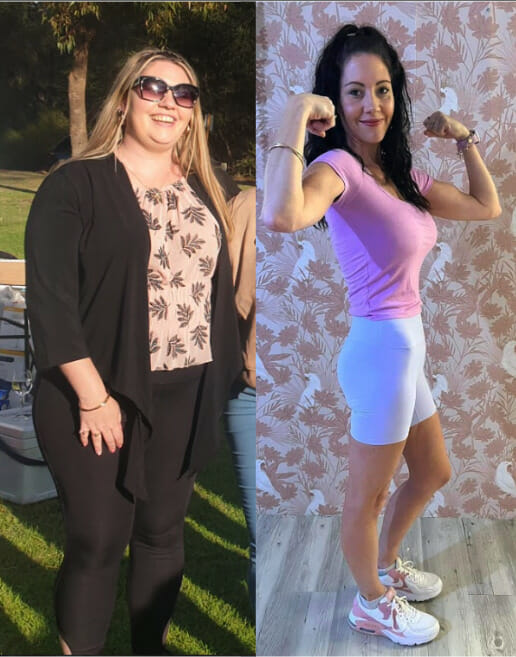 Following her mum's diagnosis Jemma was identified with the BRCA1 gene mutation that causes breast and ovarian cancer, had high cholesterol, was borderline diabetic at 105kg's and knew that she had to make big changes now!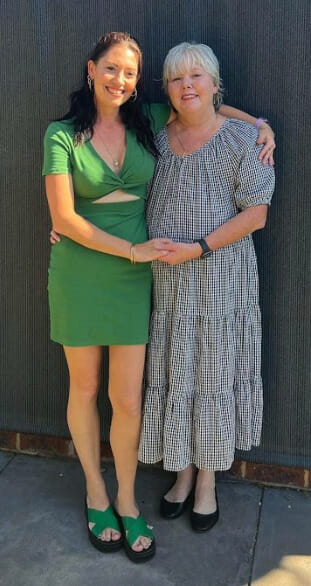 Jemma's journey
She joined and started to get into The Healthy Mummy in 2021 with The Healthy Mummy recipes for herself and her family, stopped drinking alcohol (and still doesn't), embraced a positive attitude and started to exercise.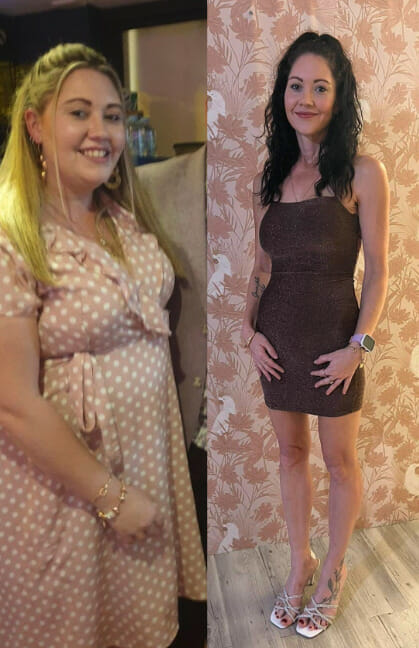 It has been a long and painful journey for Jemma who lost 30kg in 2021 then had 2 major BRCA1 preventative surgeries (full hysterectomy with salpingo-oophorectomy in Feb 2022 then a double mastectomy with reconstruction in June 2022).  After her surgeries Jemma needed months of bed rest, patience and healing which saw her gain 10kg, "But it was worth it to allow my body and mind time to heal," Jenna tells us.
As a result of many difficulties Jemma knew she needed to recover holistically and understand how to reset her healthy lifestyle and overcome her bad habits.  She took a course on women's empowerment and through this she has discovered how important it is to nurture and love yourself for you to be the best for your loved ones. 
Jemma's recovery
In August last year Jemma was well enough to get back to her Healthy Mummy lifestyle and took it to a whole other level focusing on nutritious food and exercise and lost 10kg by January!  
She then started swimming laps with her mum (and feeling good in her swimmers and not thinking that she would lose much more weight) and lost an additional 30kg to see her weighing 55kg and going from size 14 to size 8.
Jemma absolutely loves The Healthy Mummy app, "I love how I have access to all these amazing recipes and workouts. The app meals are so completely incorporated into our lives that I don't even have to check the app anymore!" 
It's not just the food that helped Jemma, she loves The Healthy Mummy workouts too! Jemma says her favourites are "Pilates, Dancefit and the Kids Workouts (I easily chromecast the exercises to my tv from the app) and sometimes I just walk if that's all I have time for."
As a mother I love that I have turned my health challenges into a positive mind, strong body and a happy healthy lifestyle for myself and my children.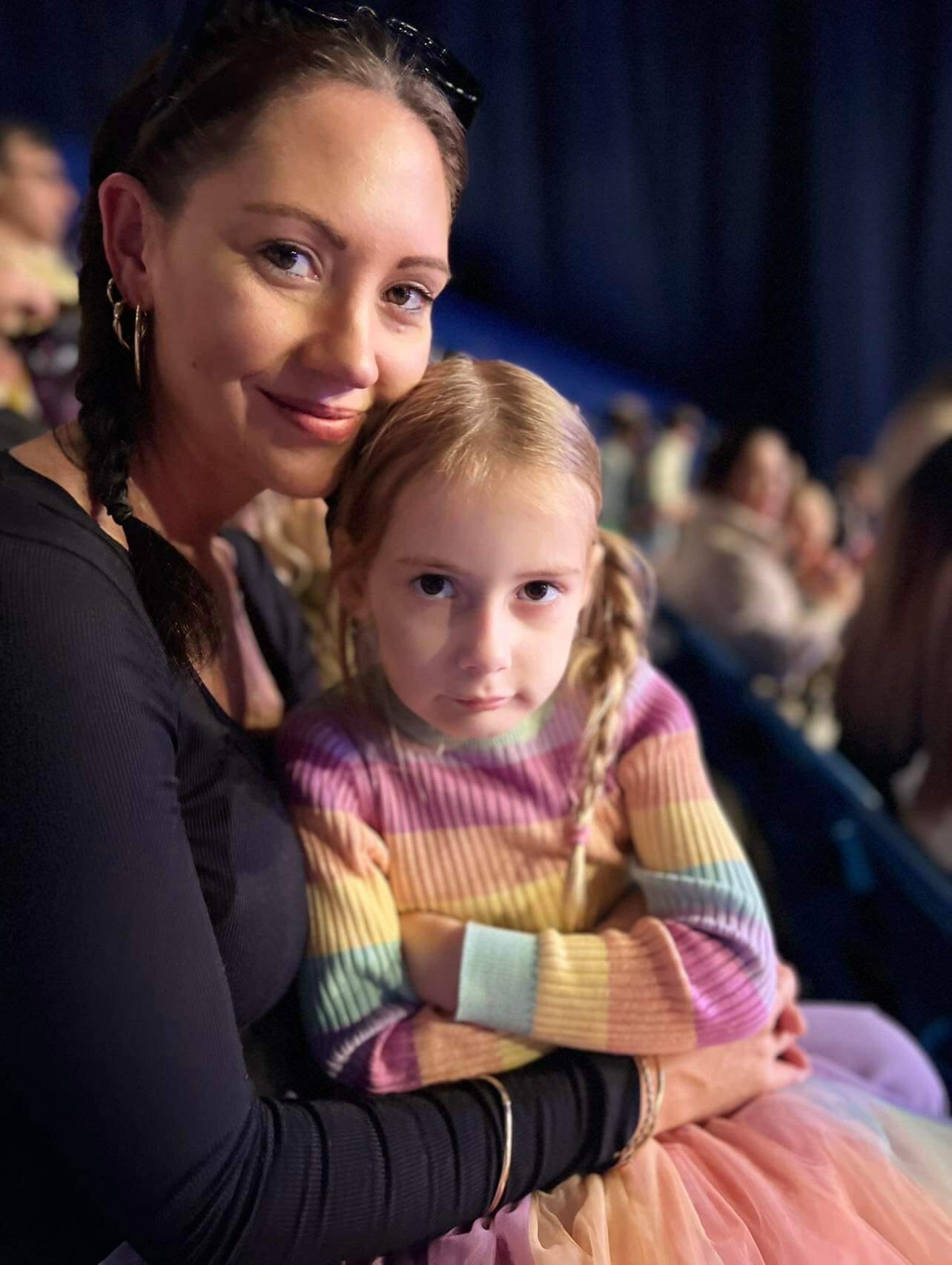 Every aspect of my life has changed for the better so I not only look like a whole new person, I think differently, my mindset is healthy, I really am a whole new person and we love it!
Jemma's tips
My top tips: Look after you first, keep moving and eat right!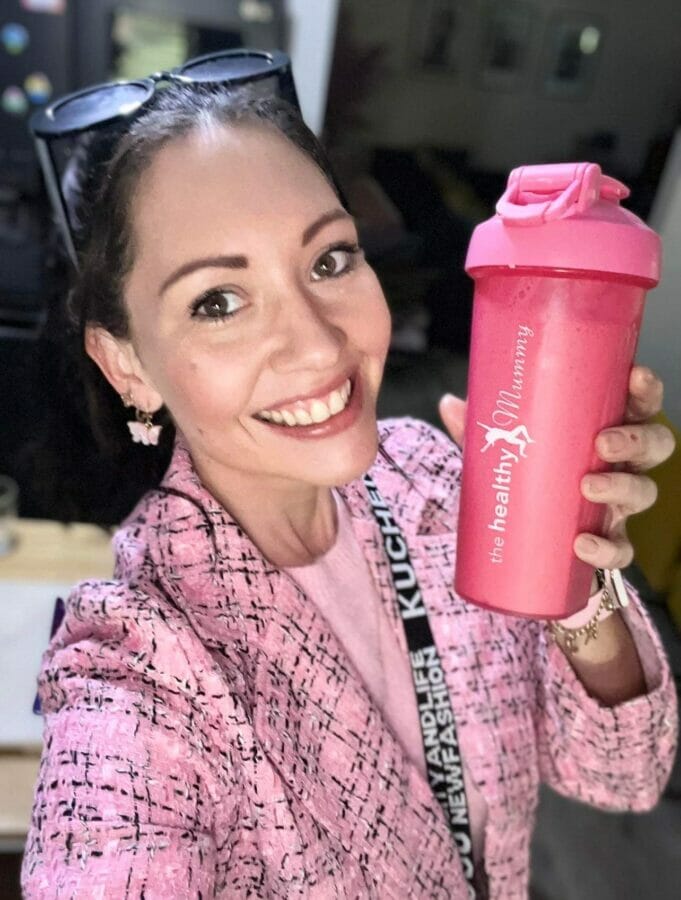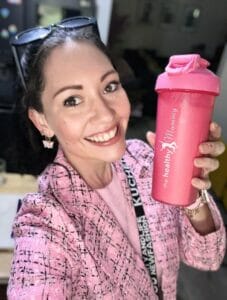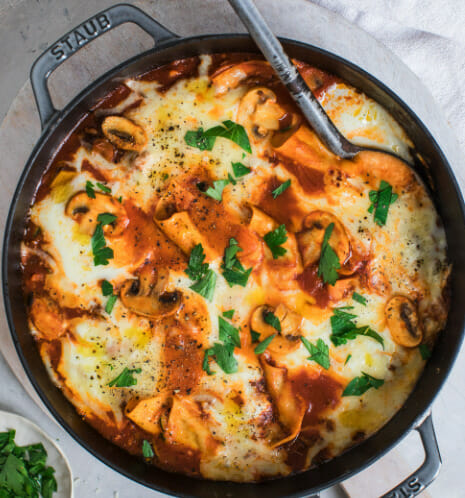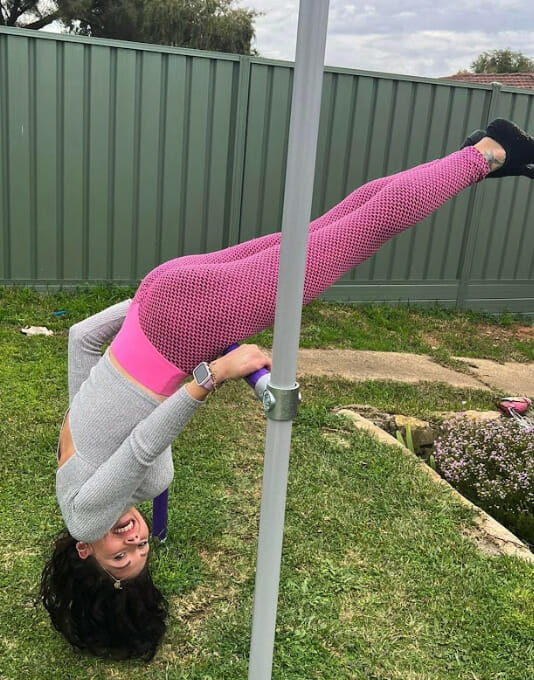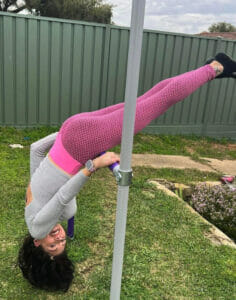 Day on a plate: 
Breakfast: Healthy Mummy smoothie, Greek yoghurt, fruit and muesli, porridge or eggs spinach and toast 
Lunch: Steak, beetroot and feta salad, sandwich, avocado and eggs or a Healthy Mummy smoothie 
Dinner: Beef stovetop lasagna, chicken fajita tray bake or cauliflower parmigiana
Dessert: Choc lava mug cake, panna cotta or mini cheesecakes
Snacks: Healthy Mummy Super greens for an afternoon pickup, Healthy Mummy snack bars, Greek yoghurt, blueberries, avocado or protein shakes.