No more tight fitting clothes for Donna! She's lost 14 kilos and is feeling great!
Donna Reynolds has taken control of her health and weight with the 28 Day Weight Loss Challenge and lost 14 kilos in 14 months.
Mum of 2 Donna, finally said ENOUGH, when she could no longer fit into her clothes!
Determined to take control, she signed up to the 28 Day Weight Loss Challenge and has steadily lost weight. In fact for the last 14 months, she has lost a kilo a month and is well on her way to reaching her goal weight.
See her results below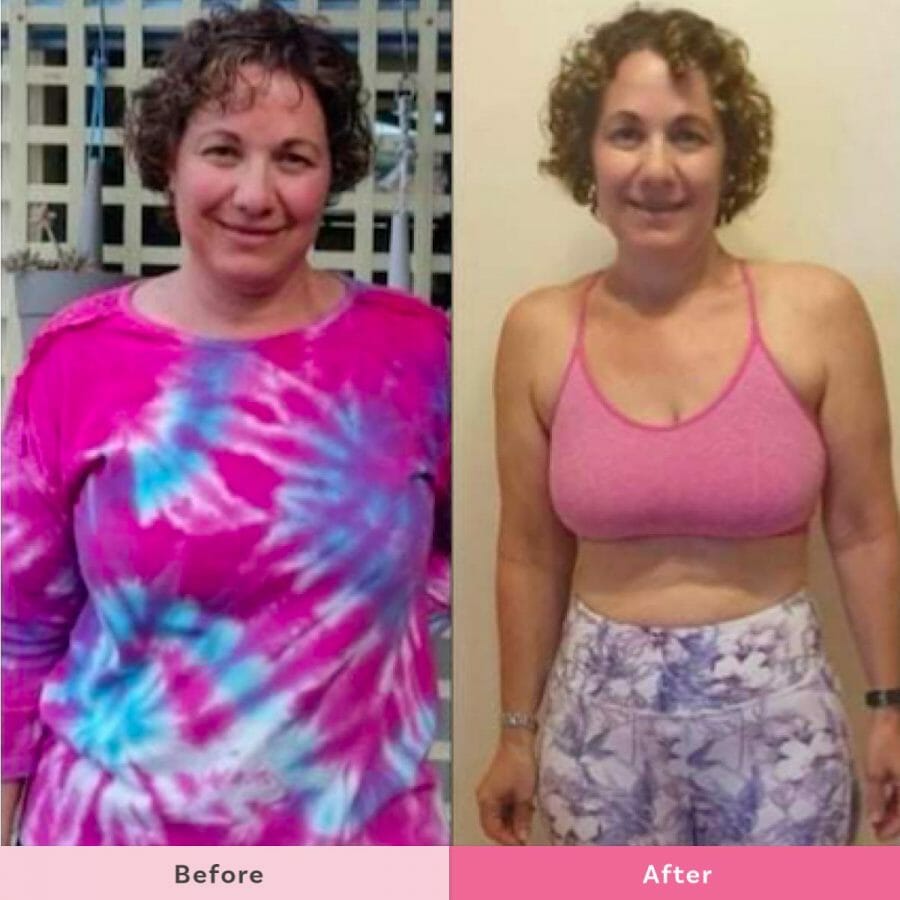 About Donna
Donna Reynolds is from Brisbane and a 54 year old mum of 2 adult children, with one still living at home.
Like many people who embark on a weight loss journey, Donna remembers the defining moment when she knew she needed to make a change.
Donna says, "When I only had two pairs of pants that were skin tight and I didn't want to go up to the next size."
Donna joined the Healthy Mummy's 28 Day Weight Loss Challenge and despite unable to use her shoulders due to injuries, she started working on the lower half of her body, and eating healthily with recipes from the Healthy Mummy App and has lost 14 kilos in 14 months!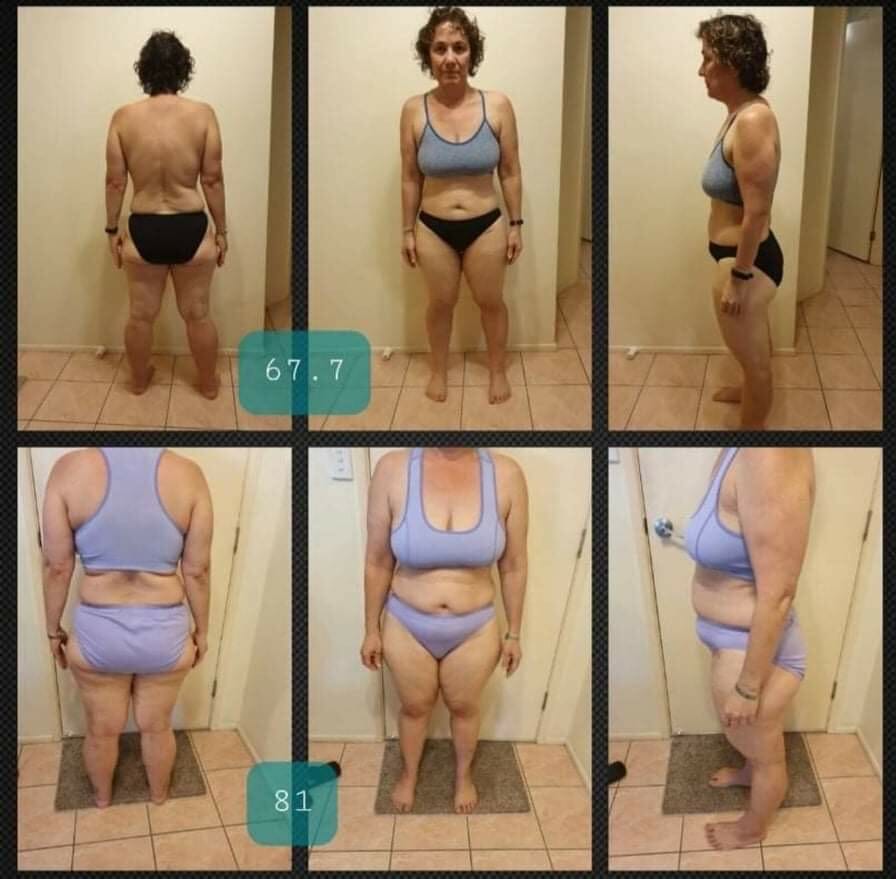 Slow and steady wins the race
Donna shares, "It has taken me 14months and I have gone from 81 kilos to 67 kilos, 16 to 14 or 12 depending on sizes. I have 7 more kgs to my goal."
Since taking control of her health and weight, Donna is feeling so much better.
"I am so much fitter now I am able to walk up hills without huffing & puffing. I feel more confident & comfortable in my clothes."
And it's not just the 28 Day Weight Loss Challenge that have helped Donna lose weight and feel more confident, she also uses Healthy Mummy Smoothies, and Healthy Mummy's SKIN range.
Donna's favourite recipes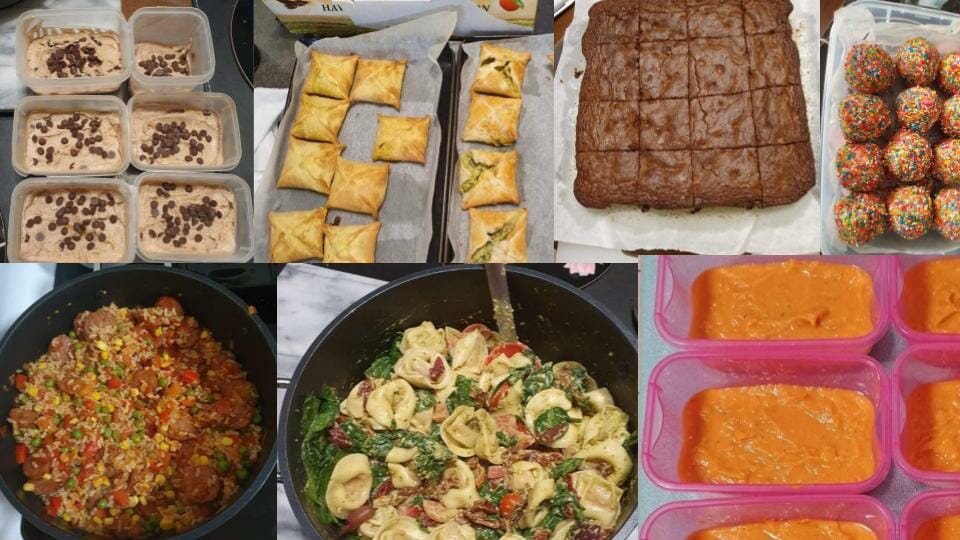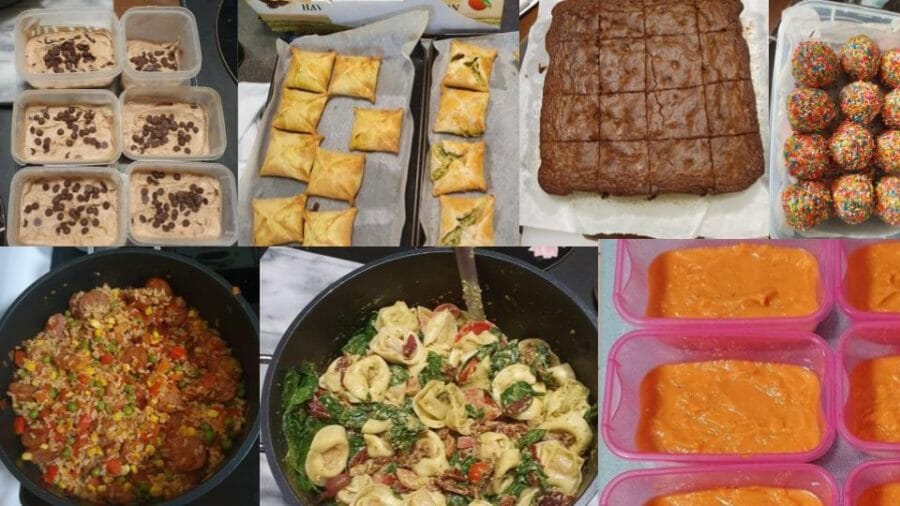 My favorite snack are:
My favourite meals are:
Favourite workouts
"My favorite workouts Booty Band workouts, now my shoulders are not in pain I am doing Dance Strong workout , Belly and Booty Busting and walking."
Donna's Tips for success
Make a plan, prep your food so if you come home & you don't want to cook grab your freezer stash it's stops you from eating the wrong foods.
Start slowly with exercises because your body will hurt if you go to hard.
Make little goals like going down by sizes at a time. Set a realistic goal that you can achieve treat yourself at every step of the way like a new lipstick or tickets to a show or buy some beautiful healthy mummy skin care.
Don't be so hard on yourself when you have a chocolate just start a clean slate.
Believe in yourself and don't give up. Remember why you started.
If you have an item of clothing that you want to get back into use that as your goal.
"I like to have a big glass of water before breakfast and at each snack and meal. I always add water to my smoothies to keep my water intake up."
Congratulations Donna!
Join Donna on the 28 Day Weight Loss Challenge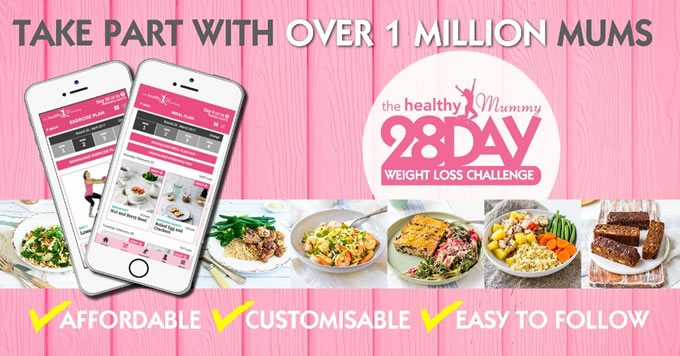 Want to shift your weight but feel like you have NO TIME in your day to exercise and eat healthily?

That's where the Healthy Mummy's 28 Day Weight Loss Challenge can help.

What do you get? You get access to:
28 days of at home exercise routines (no gym needed) – with video instruction
Customisable and breastfeeding friendly meal plans
Time-efficient exercises for busy mums – under 30 mins
Challenge combines Pilates exercises with interval and circuit training (HIIT)
Suitable for basic to advanced fitness levels.
Home to thousands of EASY-TO-MAKE recipes.
Find out more about joining the 28 Day Weight Loss Challenge.