One Pot Warmers eCookbook
When the weather gets chilly, nothing beats the comfort and joy of a scrumptious one pot warmer meal, it's like a warm hug for our tummies. 
These delightful dishes not only warm us up but also offer a host of benefits. From being perfect for cold weather to saving money and time, and even satisfying picky eaters, one pot warmer meals are a great go-to option for families. 
Download your FREE One Pot Warmers eCookbook to get more than 20 easy to make delicious meals the whole family will love. 
Why we LOVE cozy comfort food
Whether it's a hearty stew, a sizzling soup, or a cheesy casserole, these dishes bring an instant feeling of warmth and coziness. The aromatic smells that waft through the kitchen add an extra layer of comfort, making them perfect for chilly days. Plus, the combination of flavours melding together in a single pot creates a truly magical experience for our taste buds.
If you love winter warming meals, you can find many more inside The Healthy Mummy App.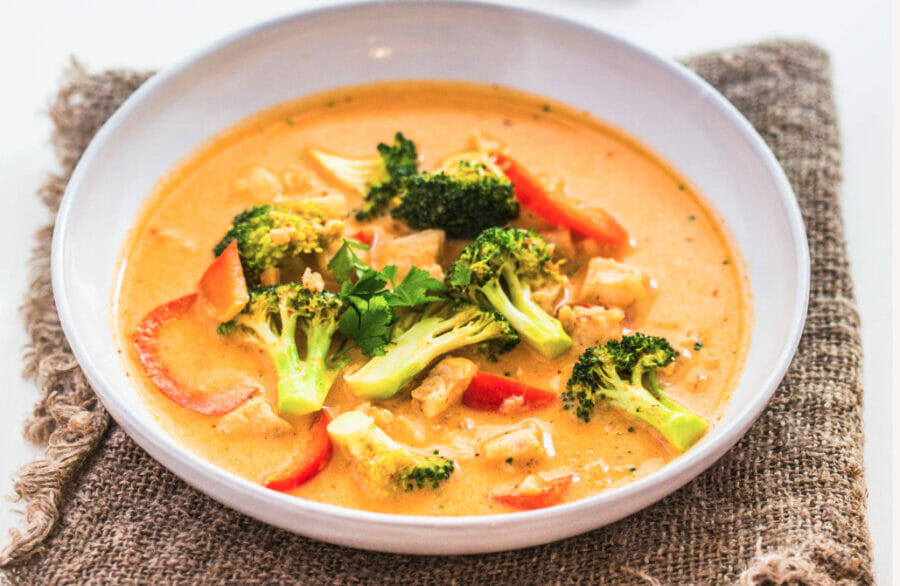 Budget friendly and time-saving 
One pot warmer meals are not only delicious but also easy on your wallet because they make the most of inexpensive ingredients, like veggies, grains, and affordable proteins. With the recipes found in this recipe pack you don't have to sacrifice flavour or your hard-earned money to enjoy a satisfying meal. With just one pot or pan needed, these meals are a breeze to prepare and clean up afterward saving you precious time in the kitchen, allowing you to spend more quality moments with your loved ones or indulge in your favourite winter activities.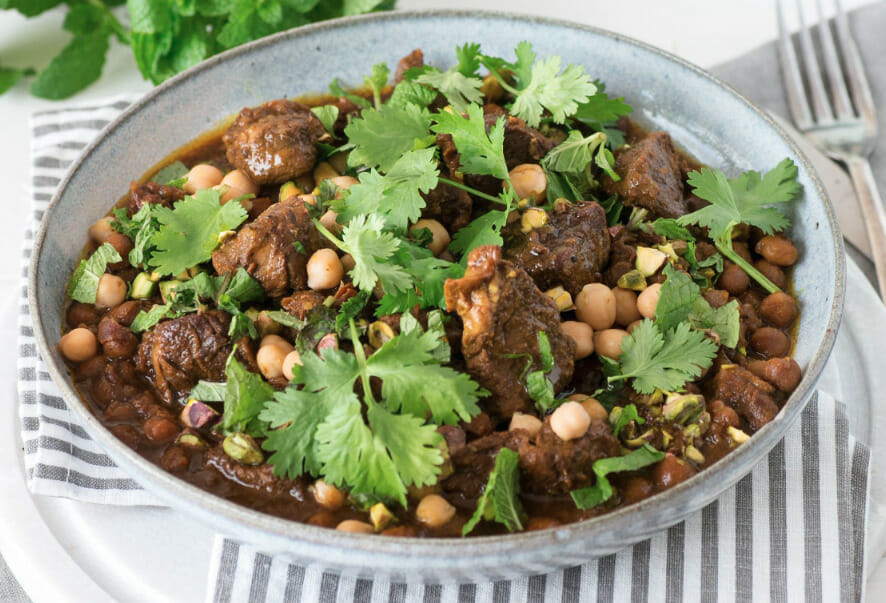 Nutritious and fun for the whole family 
One pot warmer meals are a great way to pack in the nutrition while keeping things fun and family-friendly. They offer a fantastic opportunity to sneak in those veggies and essential nutrients without any complaints from the little ones. From colourful vegetable soups to protein-packed stews, these meals ensure everyone gets their fair share of goodness.
The best part is that one pot meals are versatile, so you can easily adapt them to different dietary preferences or restrictions. Whether you have picky eaters, vegetarians, or gluten-free folks at the table, there are plenty of recipes that cater to everyone's needs. Getting the whole family involved in the cooking process can also create unforgettable memories and foster a love for homemade meals.