How a photo motivated this mum to lose 46kg and take part in our big black underwear photoshoot!
We recently invited seven AWESOME Healthy Mummies to Sydney to take part in our BIG black underwear photoshoot and celebrate their amazing weight loss. One of those mums was Queensland mum-of-two Nicola Oates and WOW she looks amazing!
This mum joined the 28 Day Weight Loss Challenge after seeing a photo of herself at Christmas 2016 and since then she's lost 46kg, changed her attitude towards health and flaunt her figure in black underwear!
Here's Nicola's story…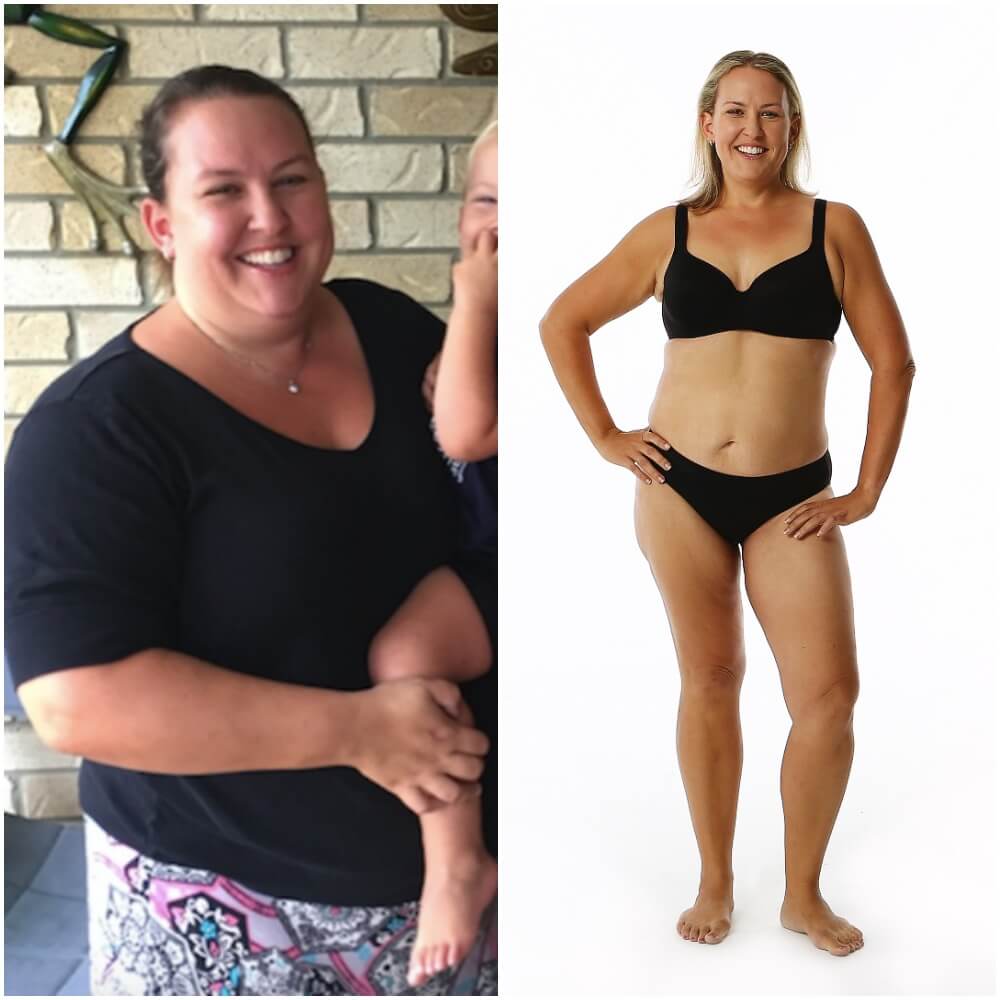 The photo that changed it all
On Christmas Day 2016, Nicola, her husband and their two children took their traditional family photo and she hated it.
"It's no secret I cut myself out of that photo. When I posted it to Facebook, it was my husband and my two kids because it was the first time that I'd really truly seen myself and I was terribly unhappy with what I saw."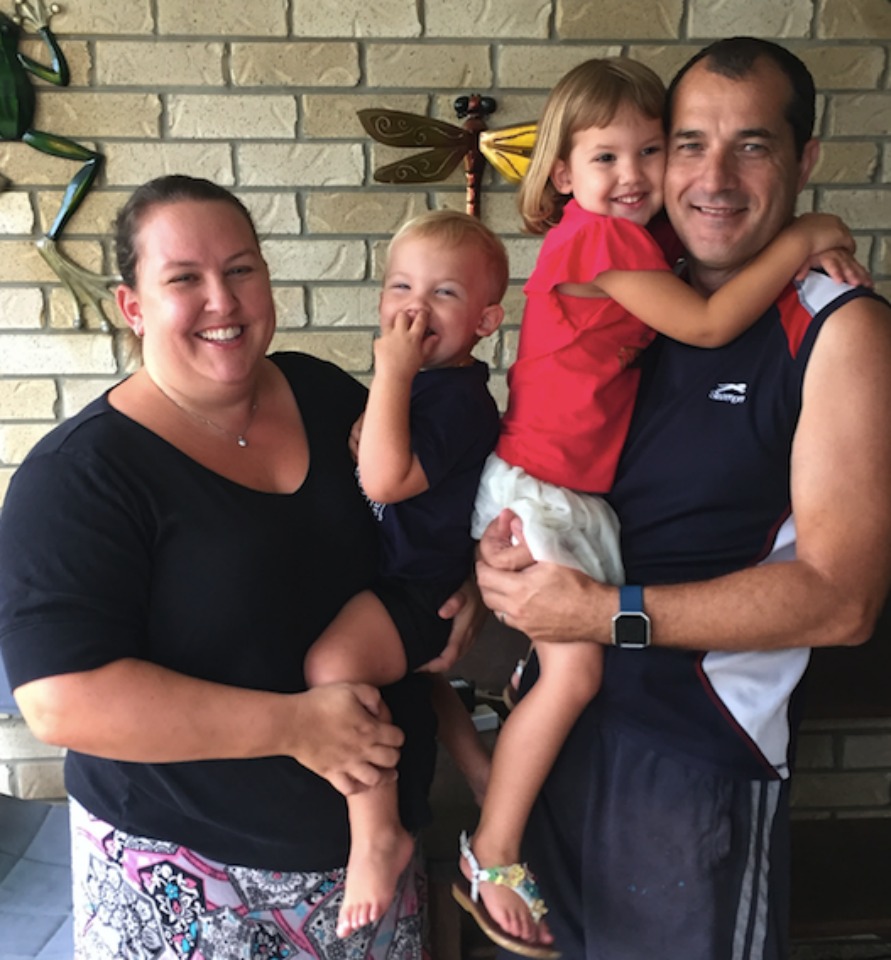 But after some scrolling on Facebook over the next few days after Christmas, Nicola discovered The Healthy Mummy and ordered her very first smoothie tub.
"I thought 'I'll try it, what have I got to lose besides a bit of weight?'It arrived and I had saved a few recipes and thought 'I'll just give this a go' and thought if I could lose 10 kilos that would be a good start and it became really easy."
Following that, Nicola joined the 28 Day Weight Loss Challenge in January 2017 and thanks to the Challenge, the Smoothies and regular exercise, she's now lost an AWESOME 46kg! And Nicola still keeps that original photo.
"That's still a photo that I didn't ever want to publish and didn't want anyone to ever see, but I'm now really proud of it because we did the same photo for Christmas just gone and I posted the two side by side and I feel like a completely different person."
"It's not just about the numbers on the scales!"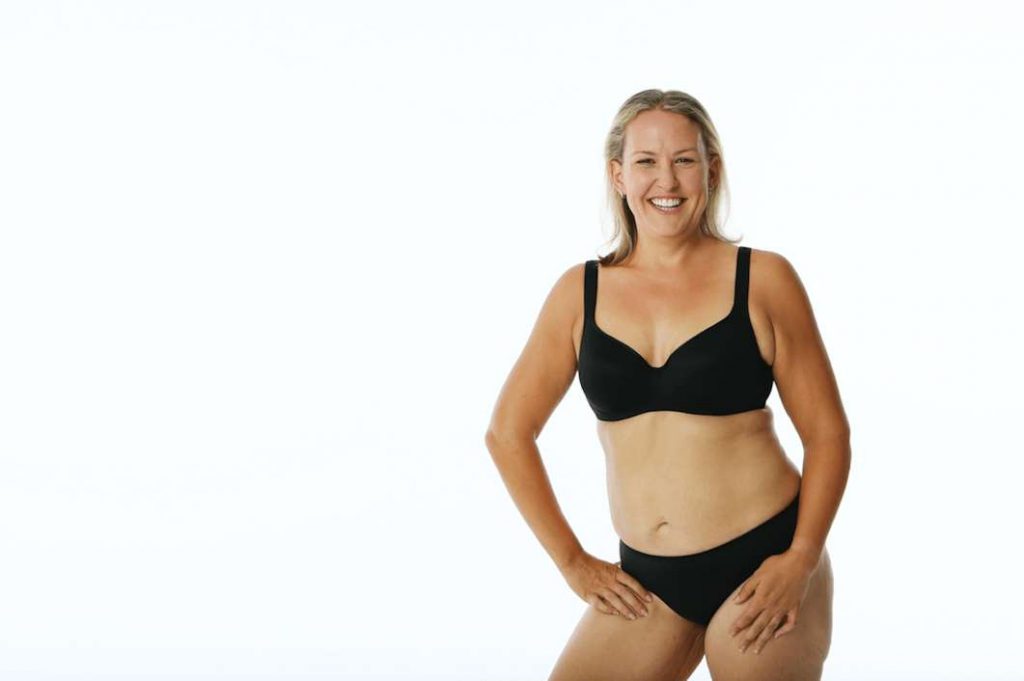 Nicola's 46kg weight loss isn't the only thing she's proud of since she started her Healthy Mummy journey. This mum admits she'd suffered with numerous health problems ranging from sleep apnea to postnatal depression, but so much has changed.
"When I start something I really commit to it and once I started seeing the results, I didn't want to go back. I don't want to stop and I really love the feeling of getting up in the morning and being able to run around with my kids," she says.
"I don't feel tired now, I don't lie down and have sleeps when they sleep and for the first time in our married life I weigh less than my husband."
And it's not just Nicola who is benefitting from her healthy lifestyle change.
"It's little things, it's little victories and it's not just about the numbers on the scales, but it's the fact that I know that I'm trying to be the best that I can be for my kids as well," she adds.
"I don't want to sit on the sidelines while my kids are wanting to go out and play or go for a swim and have me go, 'Oh no I don't want to go for a swim because I don't want to put on swimmers' or 'No I can't run around with you because I'm too tired.'
"They're so little and I don't want their memories of me growing up being 'Mummy didn't play with me or Mummy didn't participate with me'."
Your transformation is incredible Nicola, and you look AMAZING in black underwear!
Join Nicola on the 28 Day Weight Loss Challenge!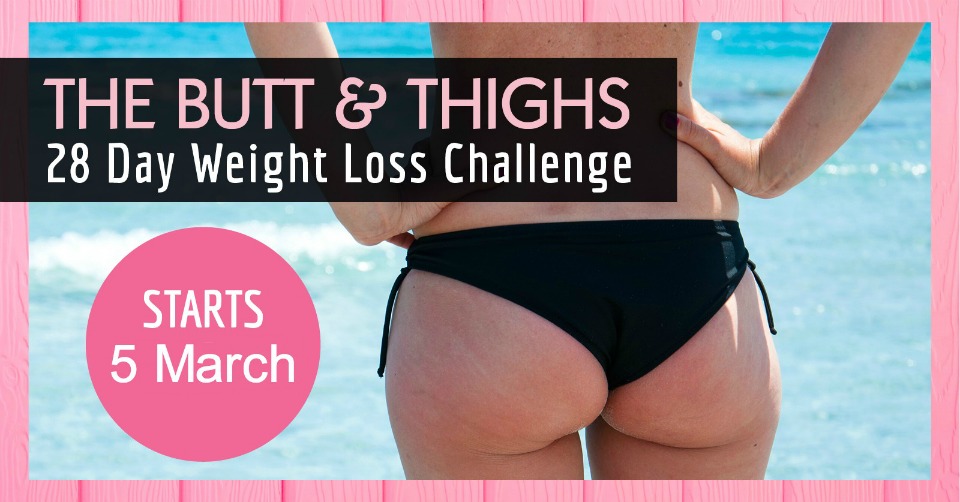 With more than 4,000 delicious (and healthy) recipes, 350 exercises & 24/7 support – the 28 Day Weight Loss Challenge  is designed (and proven) to help busy mums like you lose weight!
To learn more about our challenge OR to join – click here.
To learn more about our products – head to our Healthy Mummy Shop.