Pregnant mum avoids having her baby induced after changing her diet
This mum experienced a difficult pregnancy with her daughter after she developed gestational diabetes and suffered from continuous bleeds.
However, by eating a variety of nutritious meals and snacks from the 28 Day Weight Loss Challenge and drinking The Healthy Mummy Pregnancy Smoothies, she was able to reduce her calorie intake and have a healthy birth, despite being told she would need an induction.
***Please note that The Healthy Mummy promotes a healthy weight gain during pregnancy.***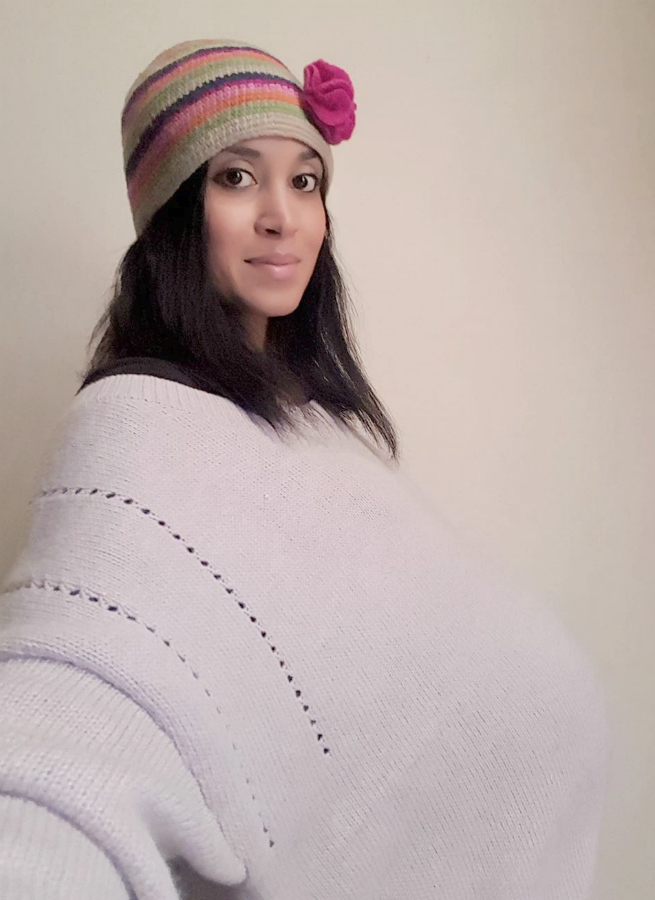 Pregnant mum avoids having her baby induced after changing her diet
Gestational diabetes is usually managed by healthy eating and exercise although about one in four women will require medication to assist blood glucose control in pregnancy.
Rochelle Perera says, "I knew it wasn't going to be easy and I made peace with the fact that I would most likely gain an excessive amount of weight due to that combination, and especially not being able to do any time of exercise.
"But as long as the baby was healthy not much else mattered to me."
During the appointments she had with a dietician, Rochelle says she showed her The Healthy Mummy Pregnancy Smoothie that she had been drinking as well as the 28 Day Weight Loss Challenge app with the recipes she had been eating.
"She was really impressed with how well I was looking after myself," she says.
"All appeared to be going as well as what they could be, until the results of one of my ultrasounds showed that the baby wasn't growing adequately.
"Which tied in with the blood loss. The solution was an emergency induction which truly scared me."
Rochelle was booked in for further ultrasounds to assess whether there had been any improvement in growth and she was told there wasnt anything she could do to help the situation.
"I was not prepared to sit back and do nothing," says Rochelle. "I felt I needed to introduce something into my meal plan from the 28 Day Weight Loss Challenge, which was low in sugar, high protein and met all of the nutritionists recommendations – food which includes calcium, iron, folic acid, low in fat, high in fibre – everything that the Pregnancy Smoothie is!"
Rochelle says over the course of the next few days she increased her Pregnancy Smoothie intake, substituting them for all snacks as well as desserts.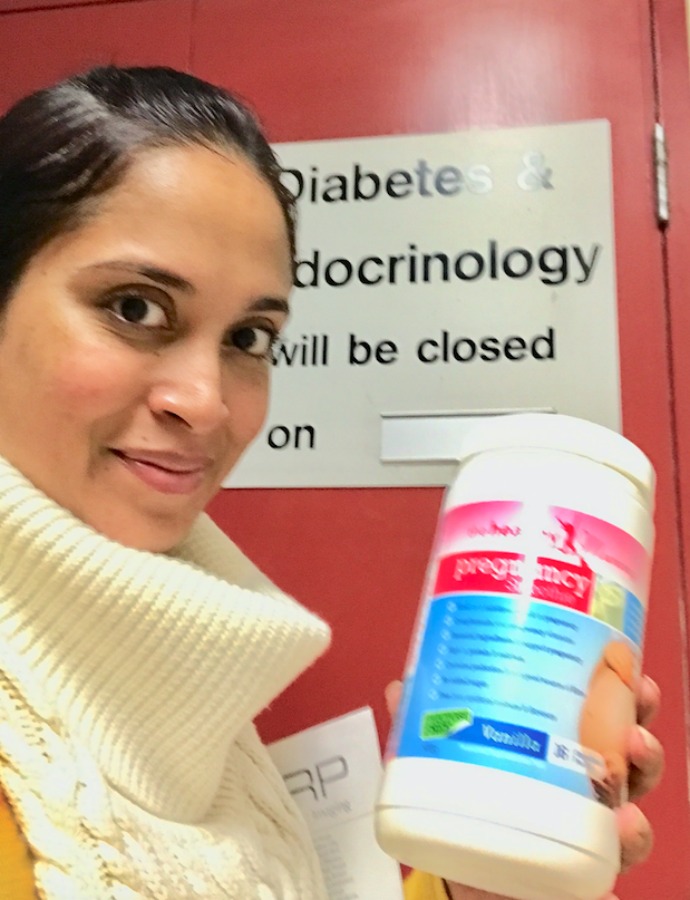 "This didn't alter the recommendations from my dietician and I stayed within my calorie intake limits – and it paid off," she says.
"At the following ultrasound the graph indicated exactly what the doctors wanted to see, which meant I could carry my baby to term myself under close observation.
"Looking back on that experience is just so surreal – finding that balance- making it all work so perfectly without one complication impacting the other was just such a blessing. And I owe it all to The Healthy Mummy! I now have a happy, healthy beautiful baby girl."
Midwife endorsement
Midwife, lactation consultant, child and family health nurse Bel Moore says that gestational diabetes mellitus (GDM) is the development of glucose intolerance during pregnancy, which affects about 8-10% of women in Australia.
"The Healthy Mummy's pregnancy smoothie is specially formulated and differs from the regular range in ingredients and purpose. It is to be used as a nutritional snack, not as a meal replacement to assists in healthy weight gain during pregnancy and complement prenatal vitamin intake," Bel tells The Healthy Mummy.
"Women can achieve the additional calories, vitamins and minerals that are needed in pregnancy by using the high protein, high calcium smoothie formula which is packed full of vital vitamins and minerals in safe levels."
The Healthy Mummy Pregnancy Smoothies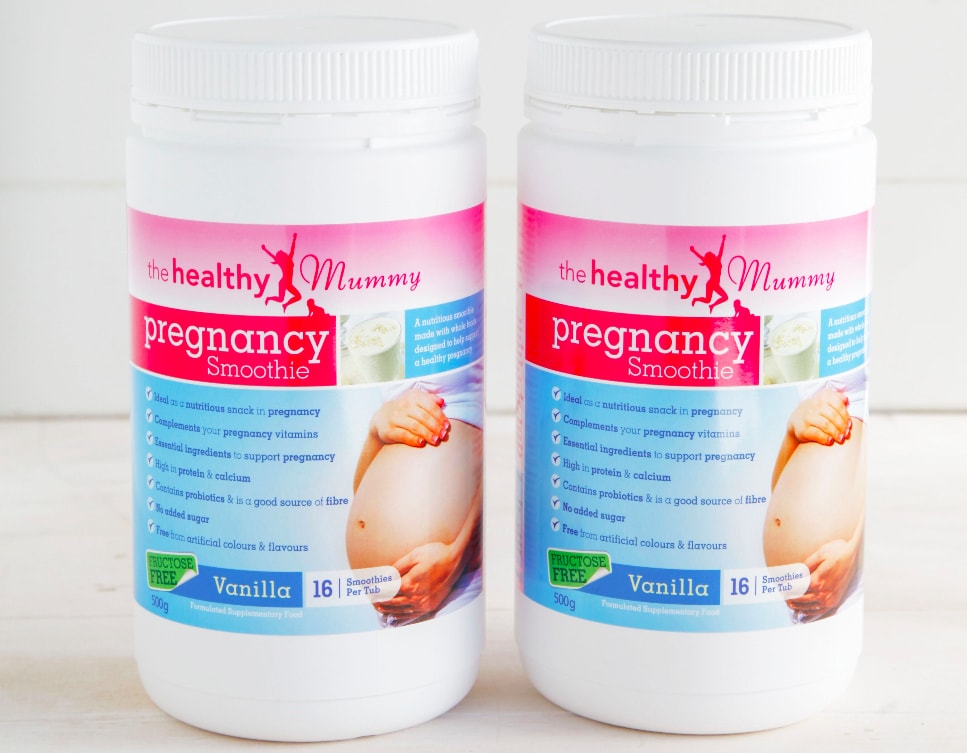 Are you currently pregnant? Then you should try our yummy Healthy Mummy Pregnancy smoothie.
The Healthy Mummy Pregnancy Smoothie is designed to complement, not replace, your prenatal vitamin intake. Our nutritionists ensured that the vitamins and minerals in the smoothie are at a low level so there is no risk of doubling up on any pregnancy vitamins.
It is ideal as a high-protein, high-calcium snack in pregnancy. You can download the Pregnancy Smoothie Label here.
To purchase yours, click here.
*Please note that The Healthy Mummy Pregnancy range promotes healthy weight gain in pregnancy*