Public Vs Private Hospital When Choosing Where To Have Your Baby
Ali Pickles, Healthy Mummy registered midwife, provides some information about what to consider when looking into hospitals to have your baby.
There is a lot to take in with choosing a hospital, here are some points you might want to consider.
Some women have the luxury of choosing a hospital and others are zoned for a particular hospital. This mostly occurs with public hospitals.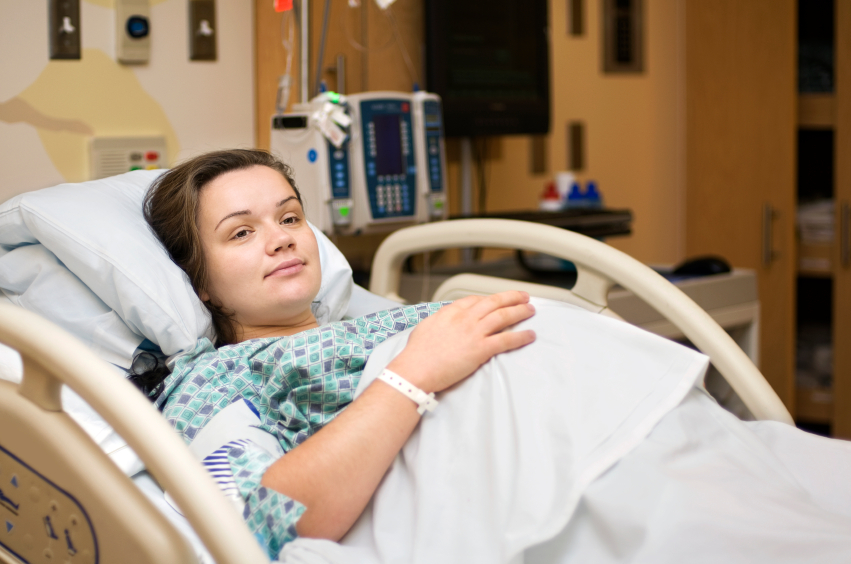 Public Hospitals
Having a baby in the public system has some great advantages. It's paid for by Medicare. Public hospitals are teaching hospitals so care is a team approach. The medical team is made up of interns, residents, registrars and consultants plus many other professionals. What a wealth and range of expertise.
There are multiple options for choice of having your baby. There are different clinics such as midwives clinic and antenatal clinic (higher risk pregnancy). Some hospitals also offer a Primary midwife program where you only see a small team of midwives through your birth and pregnancy. Some public hospitals have private rooms for women having caesareans and generally have the consultant at the Caesar so some women would argue there is no point to going private for this reason.
Some disadvantages of any hospital is a lot of hospitals have exclusion criteria. Unfortunately body weight is a big factor. If you're over a certain BMI when booking in you may find yourself looking for a hospital that caters for larger women. This is not discrimination towards you it is the safety of you and your baby you need to consider.
Other exclusion criteria for hospital can be the gestation. Some it's before 34-36 weeks gestation and others are 32weeks or a minimum weight of the baby. The smaller the hospital the more exclusion criteria. Also some hospitals cannot cater for patients requiring a caesarean or any maternal illnesses such as pre eclampsia.
If you're after a water birth your choices may be limited as lots of hospitals are starting to stop allowing these types of births.
Disadvantages of public hospitals can include shared rooms with 2-4 other women. You see a range of doctors so have decreased continuity. Short stay in hospital and potential overcrowding. Also women tend to be discharged earlier from a public hospital.
Depending on your level of private cover some hospitals allow you to use your Private health insurance for a private room depending on availability. You are admitted as a public patient but receive some of the benefits of a private patient.
Private Hospitals
Private hospitals also have their advantages and disadvantages. The biggest disadvantage is cost. You either have to have private health insurance or pay up front. Also you need to be admitted under a private obstetrician therefore there are costs associated with this. As you are only seen by private consultants they aren't always on site in the hospital as they are seeing patients in their medical rooms or in surgery. The midwives generally have to call them in or give a telephone consult as apposed to paging the resident or registrar on call within the public hospital.
In a private hospital you are guaranteed a private room.
On a personal note I have had 2 of my babies as a private patient in a public hospital and 1 in a private hospital. I cannot fault the care of both hospitals. 2 of my babies had a week long stay within the special care nurseries and I cannot fault either of them both public and private.
Ali Pickles – Midwife