Samara's top 3 tips to ditch the tummy fat and get rock hard abs!
Mum of two Samara's transformation is UNREAL!
For anyone who wants to know how she achieved those hot abs, Samara has lost 17kg by following the 28 Day Weight Loss Challenge, and has kindly shared her top three tips that helped her ditch the tummy fat and look and feel like a superstar!
Check out her top tips below!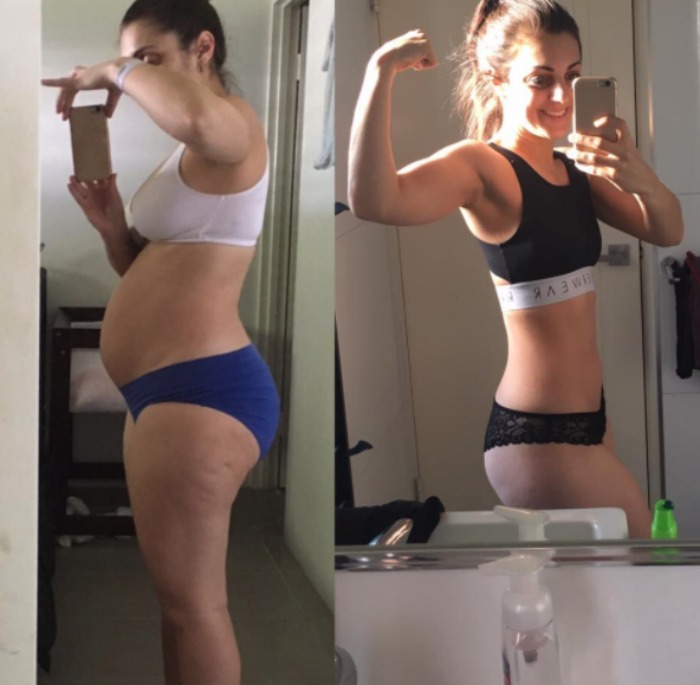 Samara's 3 top tips to ditch the tummy fat
1. Start simple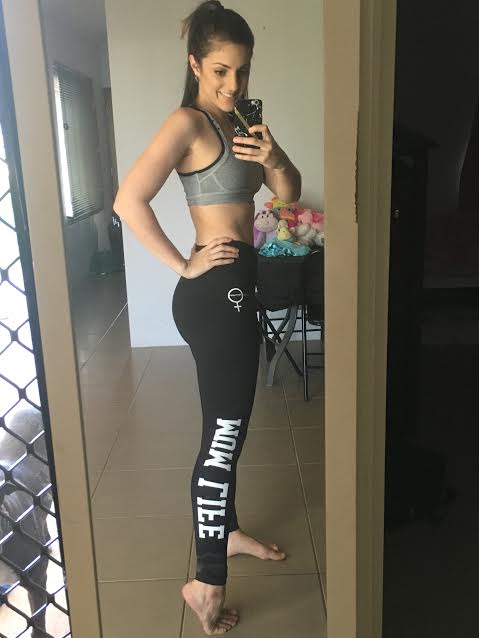 Don't underestimate the power of a good walk. Once your fitness levels increase, try adding in a bit of a jog.
"I started walking within the first few weeks of having my second daughter. The fresh air was good for everyone. Slowly I increased it to a jog every now and then, and now I try to see how long I can run for. I can feel and see the difference in my mid section," says Samara.
Once your fitness levels start to increase, HIIT exercises are great for reducing the fat around the stomach as well as building muscle. The Healthy Mummy's 28 Day Weight Loss Challenge exercises are HIIT based. They are quick but effective and definitely get the job done! Sign up to the 28 Day Weight Loss Challenge to get access to the exercises on the App.
"I try to get at least 2 rounds of the challenge exercises done throughout the day. They don't take long and I always work up a good sweat."
2. Never underestimate the good old crunch
Mix it up a bit too. Try some normal crunches, add in some twisted crunches, then throw in some oblique crunches!
"I love doing crunches on an exercise ball too for a raised crunch."
I also LOVE the belly blasting exercises in the app – there are so many to choose from and I have found fitting in exercise so much easier with The Healthy Mummy app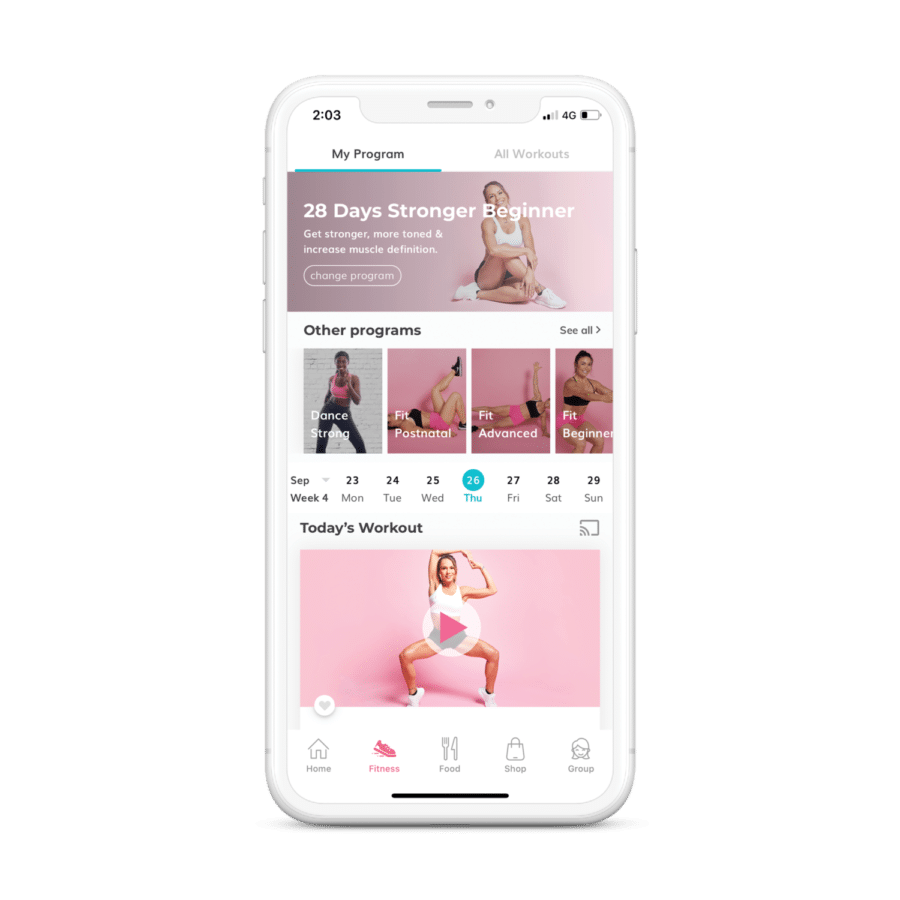 3. Clean eating and drinking
They say that abs are made in the kitchen and they can't be more right!
If you really want to get rid of the fat or bloat around the tummy, then make sure your food is clean! Starving yourself will not work! The meals in the Challenge Hub are filled with perfect well-balanced recipes that will provide your body with the nutrients and energy that it needs!
There's no need to cut out your favourite foods, but rather swap them for a healthier alternative. Instead of refined carbs found in white bread, pasta and white rice, switch to sweet potato, brown pasta or quinoa.
Stay away from soft drinks and added sugar. Sugar is a major contributor to belly fat! Don't eat to FILL your body, but rather to FUEL your body.
I also LOVE The Healthy Mummy Smoothies – and the Tummy Smoothies are awesome!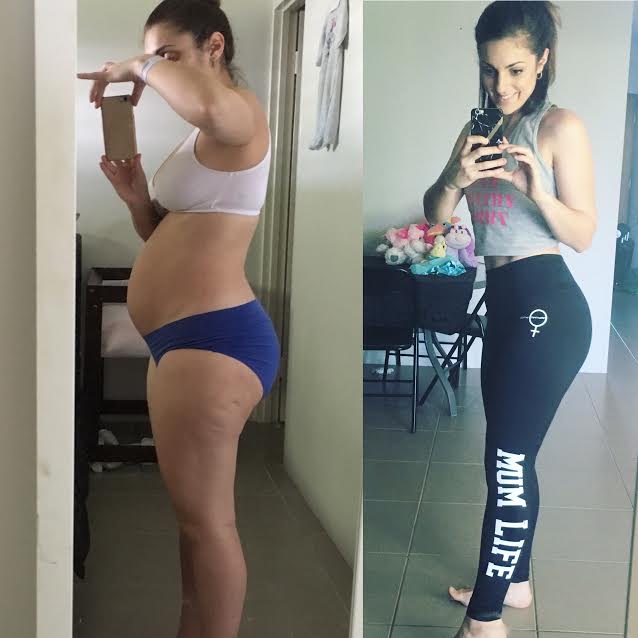 And here's one for free! No matter what, always remember that it takes time and hard work. You won't get a flat stomach and abs over a week. You will need to be persistent and your hard work will all pay off in the end!
Great tips Samara, you're an inspiration!
You can see Samara's week on a plate here
And here are some results from mums using The Healthy Mummy
Lauren Has Lost Over 46kgs
Lauren says, "If you're just starting out on your journey, I'd highly recommend starting with a 28 Day Weight Loss Challenges and The Healthy Mummy Smoothies It's such a great way to learn about healthy eating and exercise."

Jo Has Lost 41kgs
Jo says,"There is 12 months between these pictures (above). I have lost over 41kgs* since starting The Healthy Mummy 28 Day Weight Loss Challenges and using The Healthy Mummy Smoothies.
I love my daily Healthy Mummy smoothie and exercising with my two very active boys aged 2 & 3 years. I'm forever grateful to The Healthy Mummy for giving me a life that is a healthy one and a sustainable one too!!"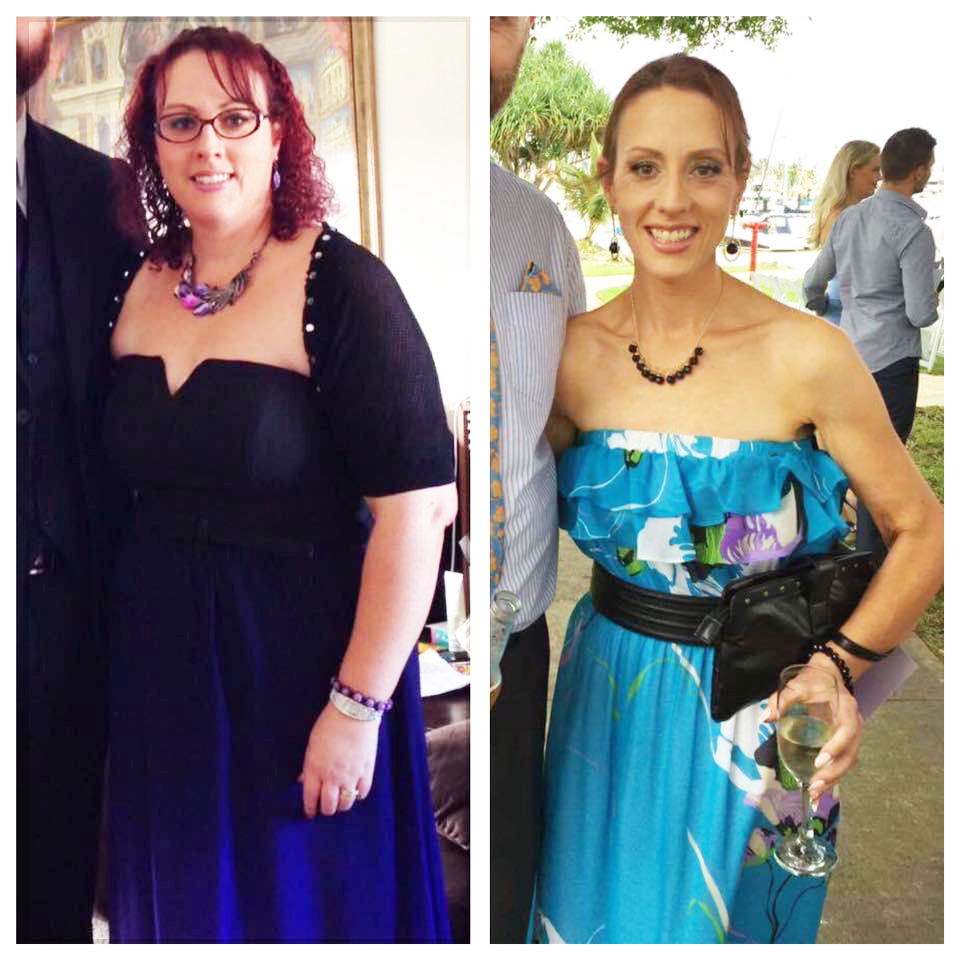 Jessica has lost 40kgs
Jessica says, "I have been using The Healthy Mummy 28 Day Weight Loss Challenges and Smoothies for just over 9 months now and love how easy and versatile the meals are."
"Best part is I have been able to stick to the plans and not feel like I'm starving myself!"

Elle has lost 20kgs
"I have lost 25kg in just over a year following the Healthy Mummy lifestyle and I love The Healthy Mummy Smoothies and the Healthy Mummy app – but so much for me has changed, much more than just my weight. From the age of 11, I always wanted long skinny legs – just like the models I saw on Fashion TV. I always HATED my chunky thighs.
As I've lost weight and gained more confidence I now have learnt to embrace my legs. They are strong and I work them hard to look toned. I have accepted I will never have gorgeous long skinny legs. But I will try to look the best I possibly can without compromising my health. Loving your body and nurturing it, finding your strengths is a BIG thing."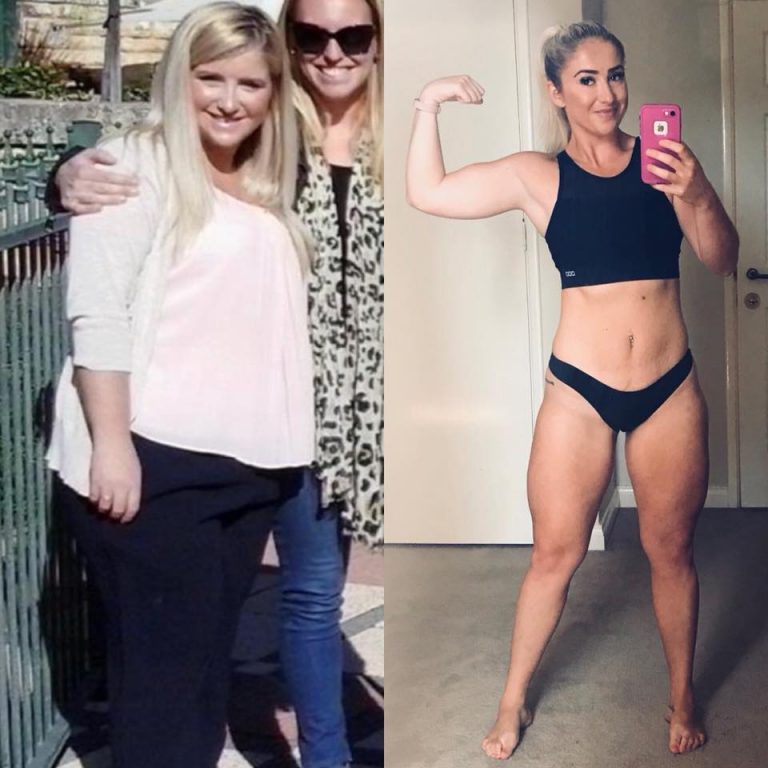 If you are inspired by Samara's ab-tastic pics and want to take charge of your own health and weight – then join our 28 Day Weight Loss Challenge TODAY.
With more than 6000 delicious (and healthy) recipes, 550 exercises & 24/7 support – the 28 Day Weight Loss Challenge is designed (and proven) to help busy mums like you lose weight!
To learn more about our challenge OR to join – click here.
Ready to Drop a Dress Size in 28 Days?
Never Go Hungry
Our program offers NO 1200 calorie restrictions
Workout at Home
Follow guided training videos with expert fitness instructors (no equipment needed!)
Feel Supported 24/7
In our private support groups with other mums just like you!
Eat Delicious and Healthy Food
With family-friendly, weekly meal plans & over 6,000 easy recipes developed by nutritionists
No lock-in contracts, cancel anytime.